What is a Traditional Home?
Traditional home designs are inspired by 18th and 19th-century European décor. It is a timeless style that exemplifies elegance and comfort. The traditional home is perfect for those who love antiques, classic art pieces, symmetry and other design elements that are rich with history.The term 'traditional' is vague. It doesn't speak of any era or a specific period. If something is 'traditional', then it comes from 'tradition' which is a transmission of customs or beliefs through time. Similarly, Traditional Interior Design is a timeless interior design style that takes inspiration from design elements in the 18th and 19th Centuries. While many people associate traditional with boring and predictable, with creative inputs taken from over two centuries, the traditional style of home décor is not always dull. While you might not get the eccentricity or wild-ness in a traditional home, consistency and symmetry play a huge role in creating an ideal traditional interior design style living space. It juxtaposes design elements from the past with modern décor and creates a unique living experience. Imagine a sophisticated spin on the 18th/19th Century European décor. The traditional style is usually preferred by homeowners who appreciate history, timeless art, symmetry, and antiques.
Notable features of traditional interior design style
·         The traditional interior design ideas work towards building a home that is warm, rich, and inviting.
·         Since it spans two centuries, you have a lot to play around with to create a home that is unique and resonates with your personality.
·         With familiarity being the undertone of this design style, it finds an appeal with people of almost all ages.
·         Unlike the popular belief of traditional being boring, most traditional homes have extraordinary pries of art discovered by homeowners with an adventurous tale behind them.
·         The core themes of a traditional style are symmetry and vibrancy.
·         The traditional decorating style uses textiles that are rich. The interior designer uses them to add classic colors and patterns to the living room.
·         Talking about ornamentation and accessories, the traditional design includes some mesmerizing vignettes of goods of the best quality and design.
·         Window treatments and their coverings in a traditional home offer a grown-up appeal and elegance. Imagine neutral-colored draperies that extend from the ceiling to the floor and beautiful velvet curtains to bejewel them. Windows in a traditional style home are never bare.
·         A traditional dining room usually radiates sophistication and polish. A little old school in approach, these are a major feature in a traditional home.
·         Most traditional homes have clean and straight lines with practical and timeless furnishings. Some traditional design elements used by most people are a China cabinet, inlaid wood, a handsome buffet, fixtures and decorative pieces made of crystal, polished silver, etc. These elements come together to create a traditional living room that does allow the eyes to stop roving.
·         In a traditional home, fabrics are chosen carefully too. They cannot be too textured or shiny. Some commonly used ones are plain colors, mild striped, geometrics, florals, and small all-over patterns, etc.
What is a Modern Home?
The term "modern home design" typically refers to a very distinctive architectural style of home that was built from the early 1900s to the 1950s. Contemporary architecture and design mean "the style of the moment." It much harder to define because it's always changing and is influenced by and borrows from the styles that came before.
In interior design, the term 'modern' means something more specific than how we use it in regular conversations. The Modern Interior Design style was a movement that evolved at the turn of the twentieth century. Many people confuse the modern design style with the contemporary interior design style. While the contemporary style is about the here and now, the modern style refers to a specific era. In Modern Interior Design, you use neutral or earthy colors, natural materials, and avoid any unnecessary detailing. This style has its roots in German and Scandinavian design and architecture. Throughout the first half of the 20th Century, the modern design style grew in popularity in the world. Eventually, it got divided into two styles – mid-century modern and post-modern styles. The modern style popularized the design theme of 'form follows function'. In simpler terms, this style refers to using furnishings and decor that fulfill a practical purpose. The modern style focuses on creating simple and clutter-free homes. It has clean lines and no unnecessary adornments.
Where traditional homes are adorned with elegant details, modern homes strip away the frills to let the basic structure speak for itself. Original traditional style homes (those built in the 19th and early 20th century) are mainly found in city centres and long-established neighbourhoods. However, many newly-built homes are designed to imitate traditional home designs and construction. While these homes may appear traditional, they often incorporate more modern materials and interior design sensibilities.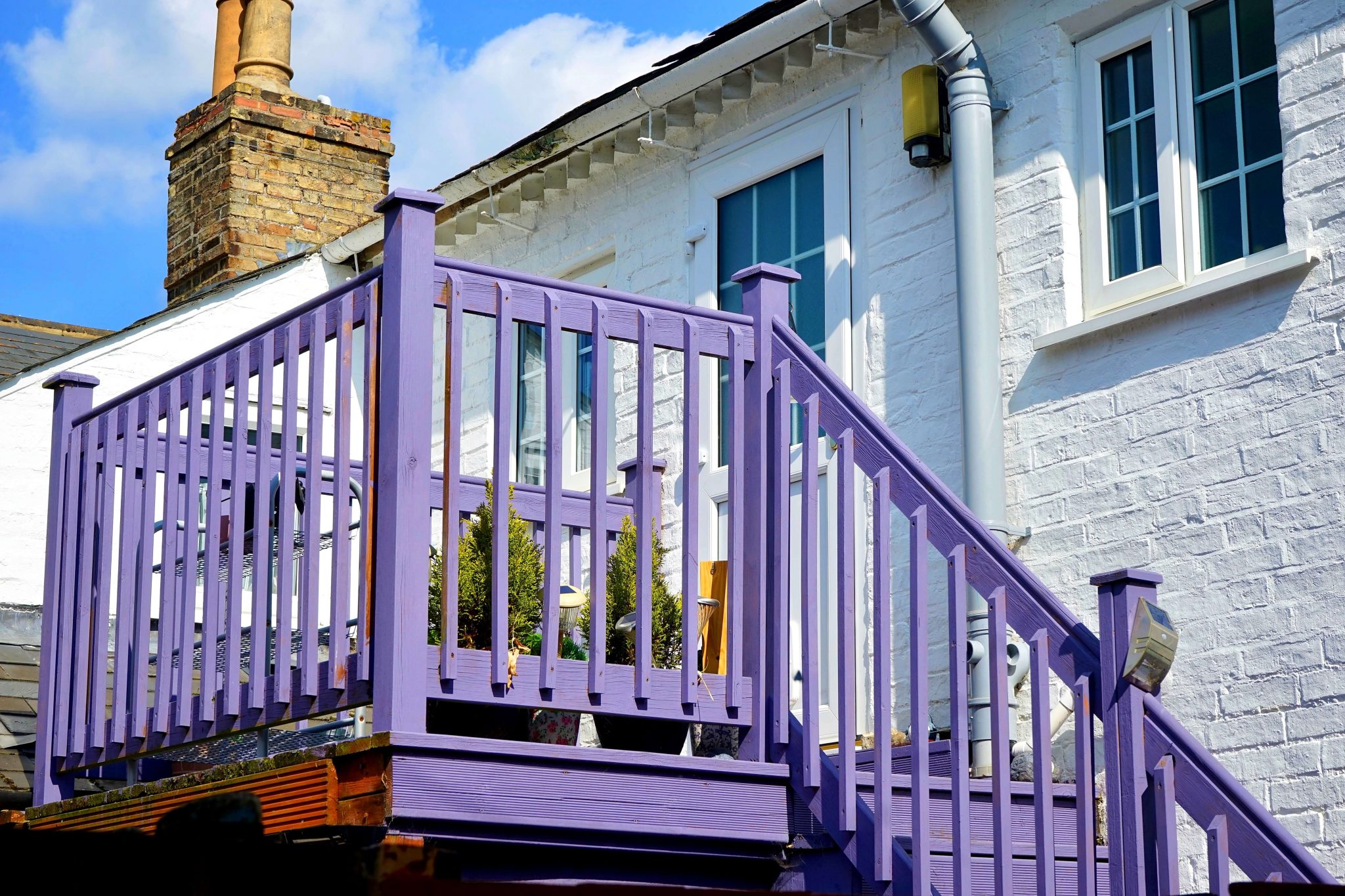 Image credits: pexels.com
Notable features of modern decorating style
·         It's easy to identify a modern style home by looking at well-defined lines, a natural color palette, and simple use of decor.
·         Modern design styling is more about practicality and logic. Hence, the sculptures and prints used for decorating the house are expressive with unexpected forms.
·         Some modern home interiors can seem abstract. This is because the focus of the interior designer is on function instead of form. Also, the designer uses opposing vertical and horizontal lines of furniture, steps, and columns.
·         Modern designers adopt minimalism while balancing occupied and empty spaces. The philosophy followed is 'less is more'.
·         Another striking feature of a modern home is big window panes with minimalist dressing. The idea is to allow as much natural light inside the living room as possible.
·         All visible areas like walls, mantels, tabletop, etc. are de-cluttered.
·         Decor designs and furniture have strong lines – both horizontal and vertical. Some houses might have cylindrical columns. However, they form clear vertical lines and highlight the use of reinforced concrete.
·         Open floor plans are important for modern homes. A modern kitchen and open spaces in the dining room remove the need for unnecessary walls. This allows for a free flow of air in the house.
·         The modern design uses natural materials like metals, unpainted wood, natural fibers, and leather with a natural or neutral color palette. You can use cowhide to create an interesting focal point in a simple living room.
·         In a nutshell, modern interior design style is all about being simple without flashy adornments, color tones that are earthy and natural materials.
Floor Plan
While traditional style homes have a larger footprint than modern homes, space is typically divided into a number of small, single-purpose rooms rather than a few big rooms. In keeping with the minimalist design, modern floor plans are optimized to make the most out of the space, with multi-purpose rooms and seamless, open-concept spaces. Many builders borrow the open-concept design for new homes, including many that look traditional on the outside.
Windows and Lighting
Nowadays, we have the technology to produce windows of all different shapes and sizes. Modern homes take full advantage of this, featuring large windows and skylights for an abundance of natural light. This makes their relatively modest interior space feel open and airy.
By comparison, traditional style homes usually have smaller, symmetrically-placed windows of a similar shape and size. As a result, they require more artificial lighting. However, traditional homes often make up for what they lack in natural light with charming details like stained glass and hand-carved woodworking and antique interior lighting.
The size, placement, and use of windows are radically different in traditional and modern homes. Traditional style homes tend to incorporate windows that are geometrically placed on the facade of the house and are of similar size. Modern design, due to the development of newer and stronger glass that could be manufactured in much larger sizes, can be used for very large windows. In fact, some modern houses have entire walls that are made only of glass.
In traditional design, light fixtures have clear silhouettes and details. They are an embodiment of the classic style. Traditional homes usually have wall sconces, floor lamps, and silk shades that are plain and white or ivory in color. Chandeliers, if used, are huge and usually made of crystal. Wall sconces are highly decorated pieces. Floor and/or table lamps are chosen to make a statement.
A modern home uses unadorned windows to allow natural light to enter without any blocks. While large windows might not be modern, they are excellent in allowing natural light to enter. With natural light being highly important in a modern style home, a large and unadorned window are important. The general lighting needs of a modern house are met by using overhead ceiling light fixtures or recessed ceiling lights and modern chandeliers.
First, a modern interior designer uses general lighting as the primary layer of lighting to illuminate the entire place. This is essential as it offers basic lighting to the house allowing the creation of an accessible space where people can move around easily. Some areas that need your special attention are bathroom vanities, areas above the kitchen counters, desks, or places next to beds and chairs.
In recent times, most homeowners have started opting for simple and clean light designs to fit their modern decors. Also, most modern interior designers use accent lighting to highlight elements like sculptures, paintings, a specific architectural feature, entryway, etc.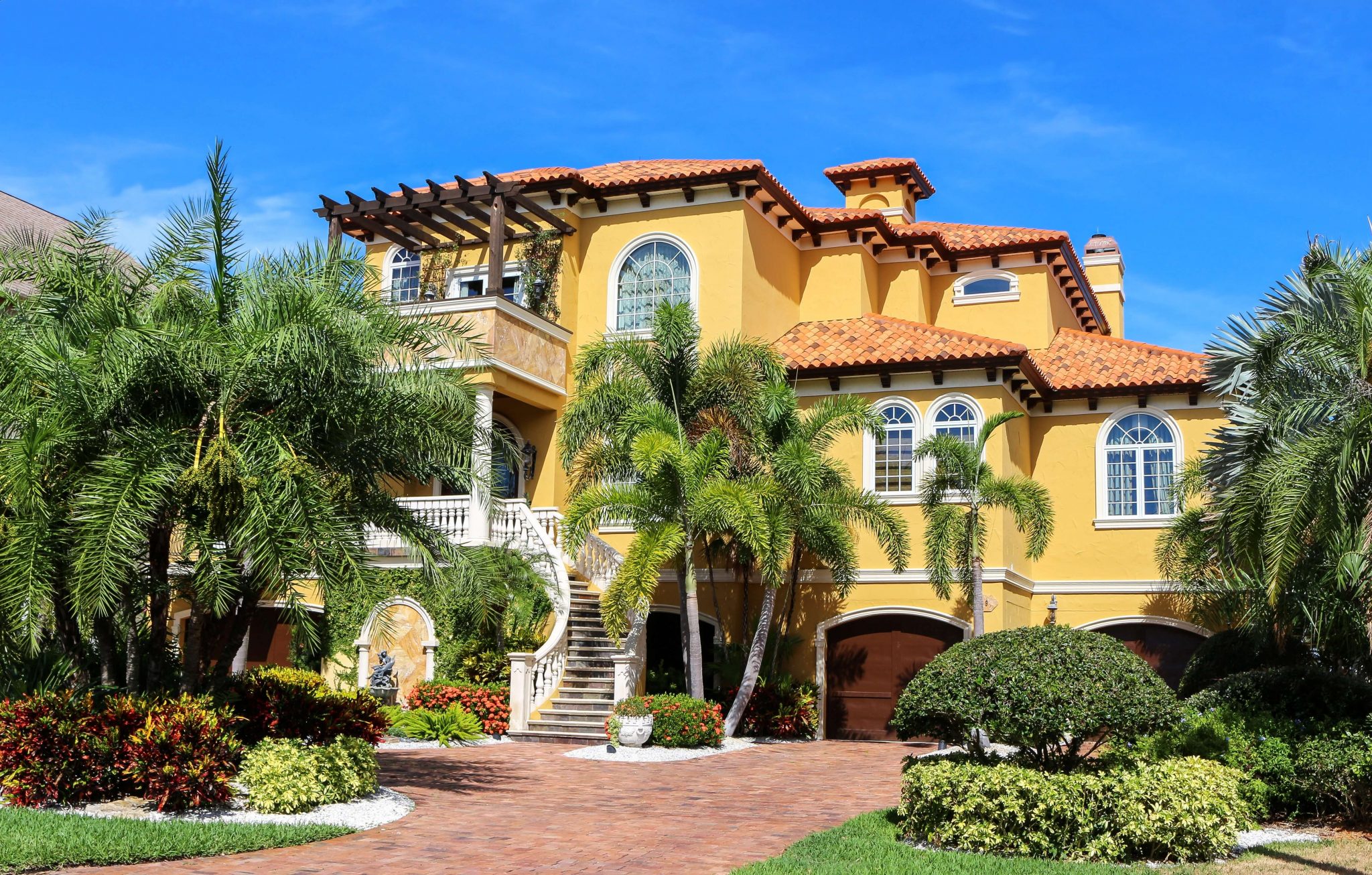 Image credits: pexels.com
Materials
Traditional style homes, not surprisingly, are usually made of traditional materials. Brick, wood, plaster, stucco, and stone are very common. Modern design takes advantage of new and more technologically advanced materials. Modern homes may be found made of concrete, reinforced steel or even plastic. Large beams and other wooden accents are often used as a contrast to things like raw concrete walls. Traditional textiles, such as curtains, tend to be entirely absent in modern design.
Furniture Design and Flooring
1) Flooring:
Dark wooden flooring is one of the trademarks of the traditional home designs. It was predominantly used in the 18th century, hence comes under the traditional style homes. It has a regal appeal to it and helps enrich the entire look. In contrast, light wooden flooring has a modern aspect to it. It has a refined finish and gives out an aura of the changing times. Light wooden flooring tends to go with all kind of furniture and doesn't make the overall decor too loud. This is yet again, another feature of the modern design that makes the room look bigger, brighter and spaced out.
2)Drapery:
A floral and multicolored print is prevalent in traditional home design. They have a feminine touch to them and give out a homely feel. But one aspect to remember is that they can get dirty and it's difficult to clean them. Since modern interiors are classically plain, the curtains and the sofa fabrics are either a plain color or with geometric, symmetric patterns.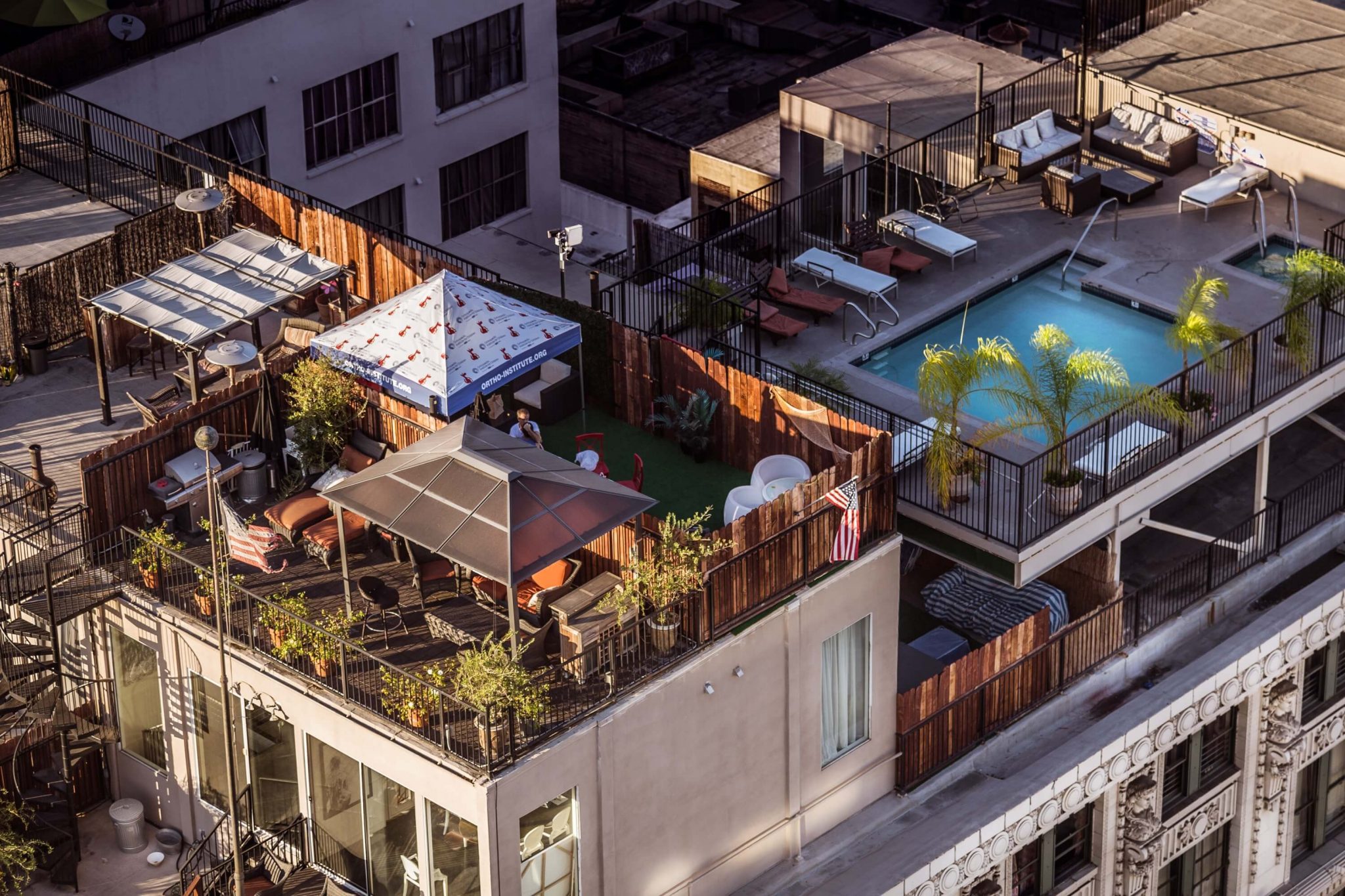 Image credits: pexels.com
3) Furniture:
Usually, they are made of heavy wood and are available in various hues of brown. Maintaining them isn't a very difficult task either, all they take is some dusting from time to time. Modern furniture focuses on functionality just as much as they do on the look. They usually are chic and neatly spaced out in design. They have ample storage because of the functionality aspect of the decor, but they are not too space consuming either. They come in various designs and sizes to suit your convenience.
These are also low maintenance because they won't get dirty easily and are quite durable too. There are so many antiquities and ornamented hangings for a traditional home.  Candles, mirrors, and paintings are what are most commonly used in modern interior decor. They are sleek and beautiful. They stand out and tend to get everyone's attention. They aren't difficult to maintain and are cost efficient too.
Modern Interior Design uses simple and functional furniture. Modern furniture design usually uses horizontal and low furnishings with clean lines. Also, furniture pieces are usually made up of natural materials like leathers, unpainted wood, steel, glass, or chrome. Modern furniture has smooth surfaces and minimal ornamentation. At the beginning of the modernism movement, hand-carving was getting replaced with furniture factories leading to this preference.
Traditional furniture includes pieces from history that have a lot of character and a unique quirk. These pieces are captivating to the eye and designers mold the space around them. The furniture pieces are adventurous finds from other eras, symphonized to create harmony and magic in your home. For a glam traditional home, opt for nature scenes combined with bold stripes in curtains and upholstery. Avoid geometric designs.
The traditional furniture is ornate and usually very heavy. Imagine carved wood, clawfoot tubs, and tufted upholstery. A wingback, or a high-back chair with winged sides, is another popular furniture piece. While this is more commonly used in mid-century modern design, it originated in the traditional design style.
An essential aspect of a traditional home is grand accessories like chandeliers, candle holders, vases, etc. Also architectural details like crown molding, wood paneling, etc. are common in traditional interior design. This adds a sense of magnificence to the room without being too flashy. Most traditional living room decors have a focal point like an oil painting or a fireplace.
With symmetry being the core theme, accessories and furniture pieces are usually placed in pairs in a centered manner. The room looks like a cohesive unit where everything goes well together. Furniture with upholstery has classic lines and understated details. This gives the impression of being simple, functional, and relaxing. Talking about accessories, traditional homes usually have plants, urns, lamps, china, vases, bookshelves, etc.
As modern design style evolved, new materials started getting used for constructing furniture like plastic, molded plywood, stainless steel, etc. The modern living room ideas combine function and aesthetics, practicality and appeal. The living spaces in a modern home use accent furniture pieces and artwork, and rugs in red, blue, yellow, black, and white.
4) Kitchen:
Kitchens in traditional home styles tend to be huge with widely spaced furniture. Kitchen cabinets and drawers can either be neatly polished, made of heavy wood, or a distressed wood for a different look. Modern style kitchens are designed to have a lot of storage and incorporate the facilities needed to help save time. Cupboards and shelves are sometime in-built into the wall to increase space.