Home » Design Ideas & Inspirations » How To Choose The Exterior Paint Colors for A House?
Exterior Paint Colors for A House
When most people think of redoing their home they tend to picture a dramatically restyled and overhauled house, both inside and out. While this might be true for some, and the best option given their circumstances, other homes might simply need a new coat of paint and some nice exterior features to completely change the look, feel, and curb appeal.
Adding exterior paint is a cost-effective way to redo the exterior of a home, which makes it a preferred option for many homeowners that want a new look without the hefty price tag. 
However, even though a new coat of paint can go a long way, it can also be a dramatic change that's hard to comprehend until the entire house is actually painted. Accordingly, it's important to carefully consider multiple options before making a final decision and changing the entire exterior of a home.
In this article, we'll walk through expert guidance for choosing the best paint color for a home exterior, and other pro tips on improving the curb appeal of a home.
In case you didn't know, Foyr is an online interior design tool made for amatuer and professional interior designers. So, while this article is written for interior designers who might be advising clients, it's the perfect starting point for anyone who's wondering how to pick the best exterior color of their home. 
If you're ready to help a client make a serious, fun, exciting change to their home, then let's dive right in.
Read also – How To Design Your Dream House?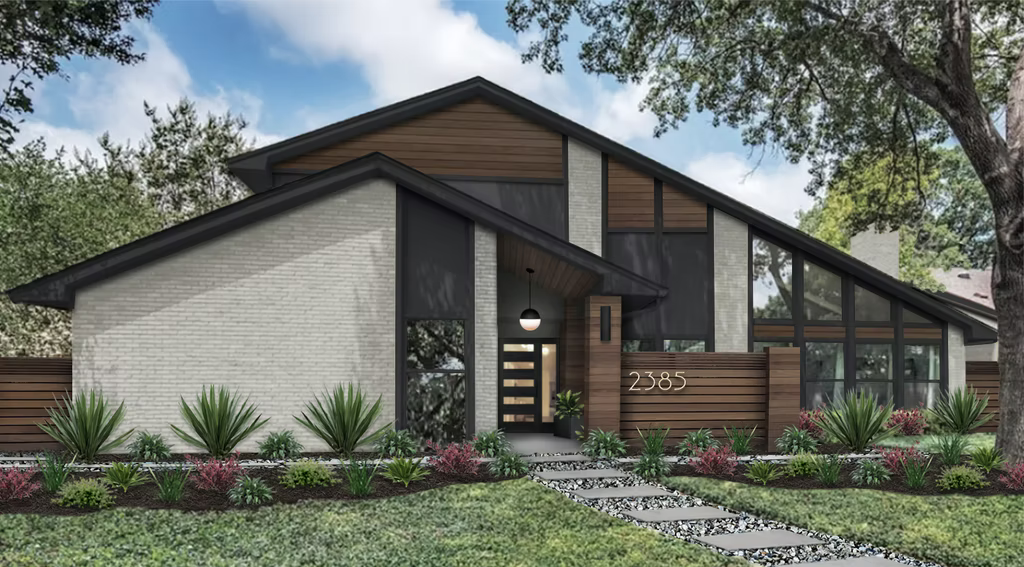 Image Credit: Brick & Batten