Home » Interior Design Styles » 9 Best Victorian Interior Design Ideas To Beautify Your Home
Victorial Interior Design
Interior design may have evolved through the generations to accommodate man's need to harmoniously comply with technology. However, ask any interior designer what they find most appealing and they will tell you it's Victorian design.
The perfect combination of elegance and modernism incorporated into an attractive design style is all that anybody wants. The Victorian decor features antiques alongside modern minimalist style and gothic artwork. It is where fantasy meets class and throws a party to celebrate the industrial revolution.
The Victorian era featured some of the best historic artwork known to man but it also birthed several crown moldings and jewel tones in the house for panache. Now, even though the 19th century and Victorian era may have passed us by a long time ago, the classic Victorian architecture and interior design trends remain a coveted form of displaying opulence.
Today, we will take some time to talk about the different decorative arts and furniture styles, along with William Morris's ideas on textiles and upholstery to see if we can fuse Victorian interior design ideas in your home.
Read also – 10 Most Popular Types of Interior Design Styles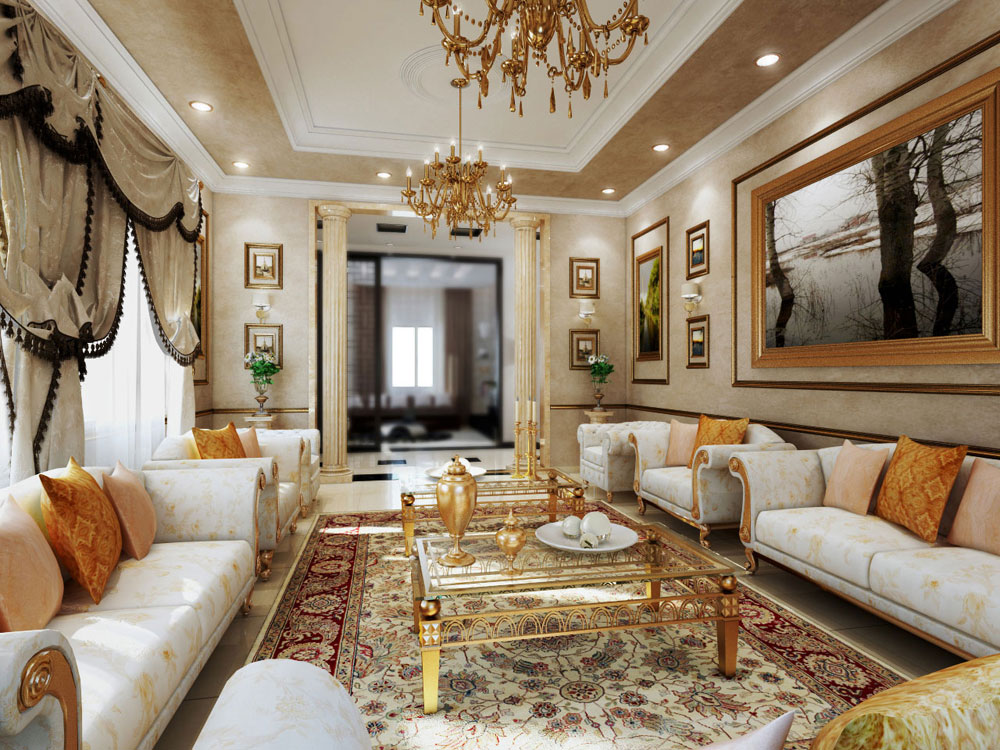 Image Credit: impressiveinteriordesign.com
9 Best Victorian Interior Design Ideas for Your Home:
To profess this, we want to first tell you that a Victorian house doesn't necessarily need to be a reminder of the industrial revolution. You can easily fuse Victorian decor with minimalism or contemporary motifs for a modern Victorian feel.
1. Choose the color palette
2. Infuse wood paneling and flooring
3. Midcentury crown moldings
4. Remember the chandeliers and glass surfaces
5. Textiles and window treatments
6. Introduce tons of light
7. The dining room is not all there is to it
Victorian homes usually feature a dining area where people gather for formal meals. However, more often than not, there is a second breakfast table that requires less pomp and circumstance but always holds the basics in place. A fruit bowl in the center and decorative flowers lining the table greet the homeowners to a lovely day.
Aside from that, you will find a dedicated sitting area where people can read or work, even if they have a home office. It is not classy to lie in bed all day, which is why Victorians preferred sections of the house devoted to practicing elegant sitting positions.
Be careful when you pick out the furniture because it must support good posture.
Read also – 8 Best Creative Dining Room Design Ideas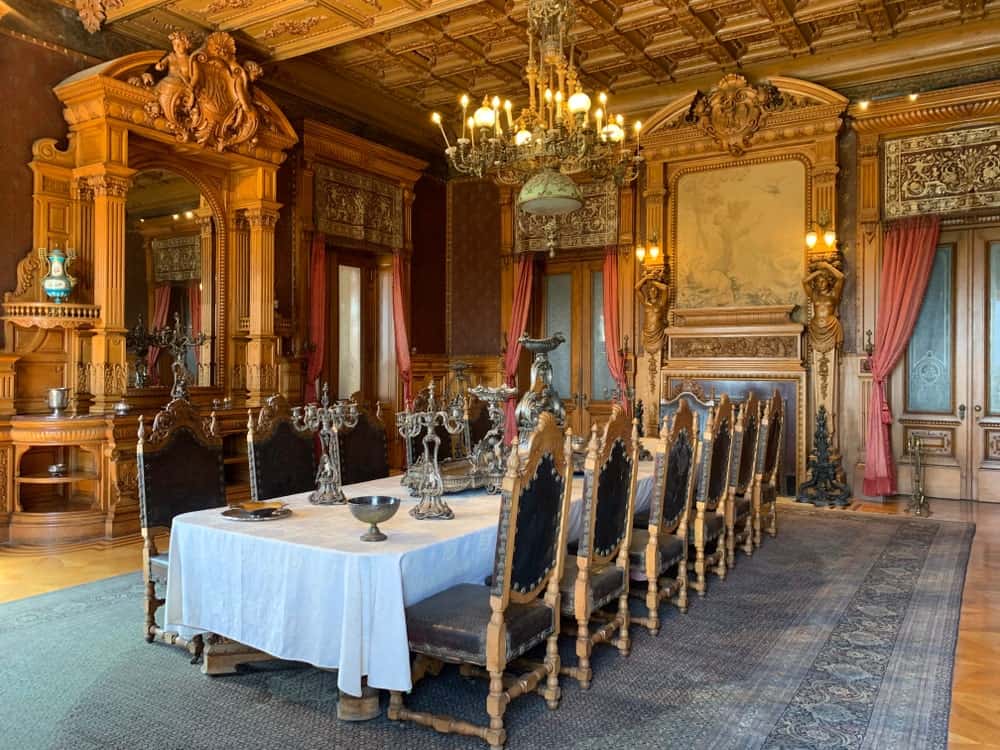 Image Credit: homestratosphere.com
8. Design a classic bathroom
A classic bathroom entails a tub, preferably claw-footed and lined with a curtain rail. They also have elegant sinks with carvings and a mirror on top. The toilet is either separated by a door or placed at a distance from the bathing area.
Victorian bathrooms also have shower stalls that feature metal works all around. Think of the time period and how they installed classic architecture and fixtures wherever possible. Metallic works play a big role in the Victorian style.
If you're at a loss, just use some DIY objects to beautify the space.
Read also – 14 Best Bathroom Remodeling Ideas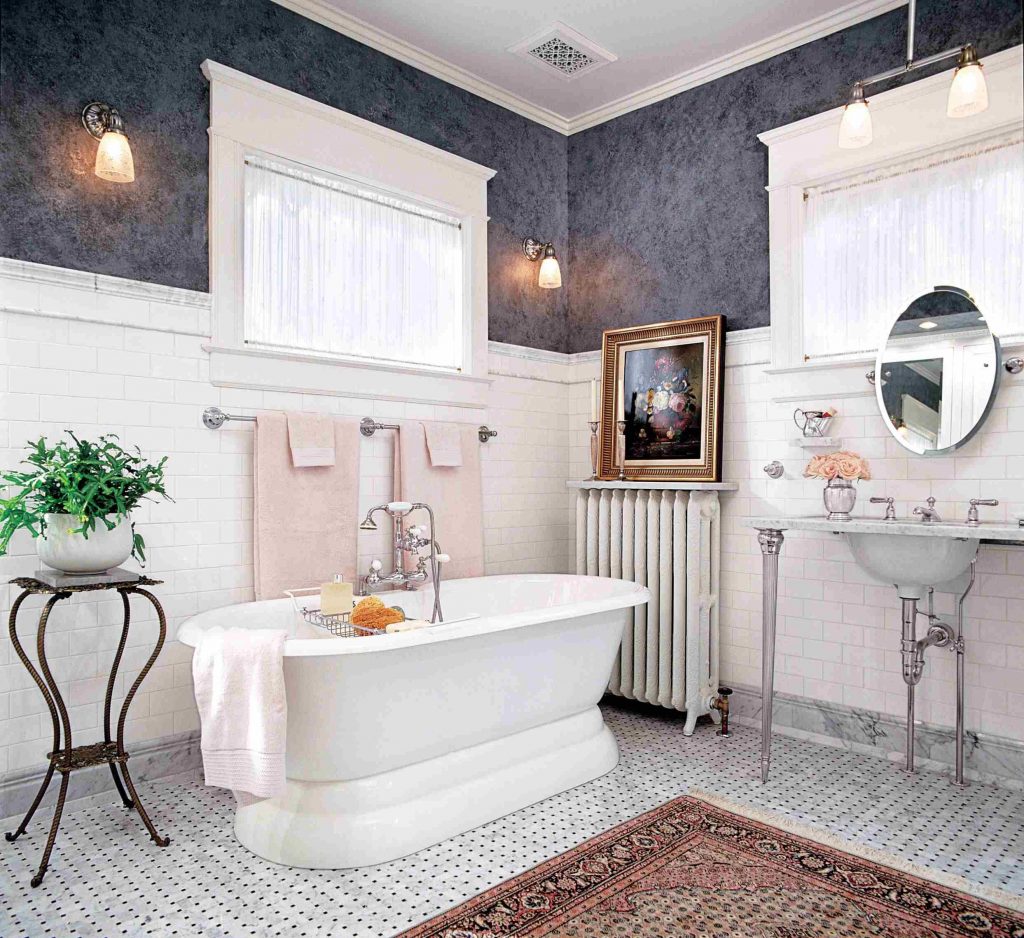 Image Credit: pinterest.com
9. Don't forget living things
Last but definitely not least, Victorian homes are always scattered with living things such as plants and flowers.
You can have long-stem flowers in vases all across the rooms. They can sit in the foyer and the living room, the dining room, even the bedroom. Victorian homeowners are partial to exclusive orchids, Juliet roses, Hydrangeas, Magnolias, and other such varieties.
Accompany these beauties with indoor plants, be it flowering or non-flowering. If you have a balcony, you can grow a small garden, and if you have a backyard, that's just the cherry on top.
In order to reflect a modern touch of interior design, you can add succulents and rock gardens as well. The opulence of Victorian style is enriched by healthy living, and what is healthier than a source of clean and purified air in your home?
Additionally, these life forms also tend to add a bit of color to the household which only enhances the levels of sophistication. Fresh cut flowers are beautiful to look at and keep the house fragrant.
Read also – 14 Best Living Room Interior Design Ideas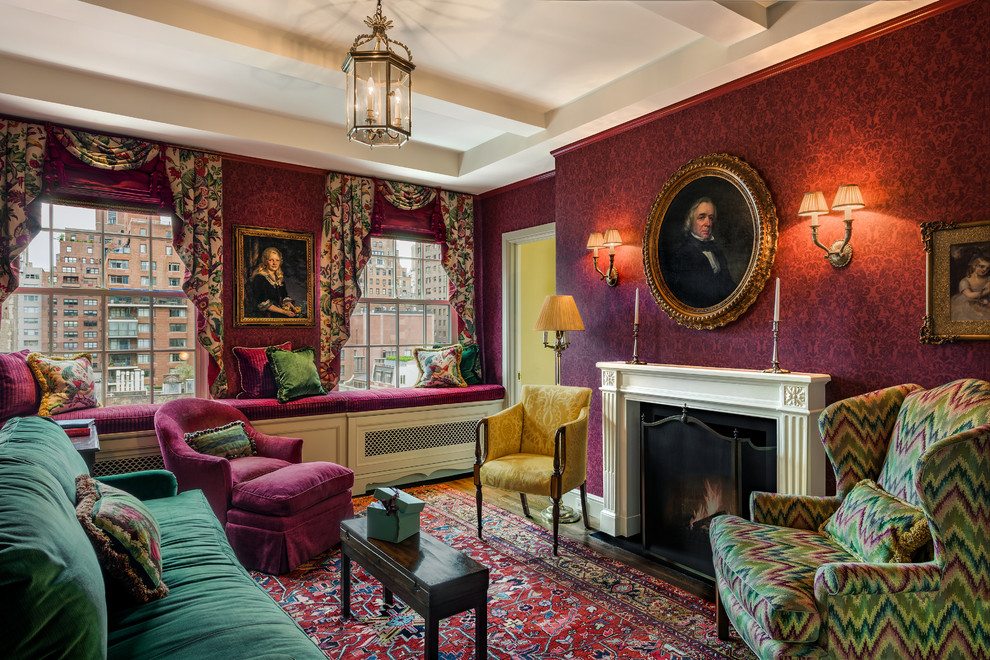 Image Credit: houzz.com
Conclusion
If you are still uncertain, you can take a look at Queen Victoria's room in the palace. It is a perfect combination of Victorian style and minimalism. The color scheme is classy and also reflects her personal style.
Like we said before, Victorian decorating ideas can be incorporated into any theme. You can add Victorian furniture to a dark-themed modern home or infuse it with rustic designs. Anything you want goes as long as it looks classy and clean.
Victorian style does celebrate one very unique point though. Everything in it has significance, they are not a result of mass production. Victorian homes relish in opulence, which means everything has a story behind it that initiates conversation. The Victorian period was big on discovering new things, be it art, literature, socializing, equal rights, design trends, or new horizons of status.
Now that you know, we hope you can inculcate some Victorian touches around your home to make it shine brighter than the northern star.
Foyr Neo is the lighting interior design software specially built for interior designers. Signup Foyr Neo free for 14 days and start to design your home with all these victorian interior design styles.