Home » Design Ideas & Inspirations » 8 Best Window Treatment Ideas for Your Home Interior Design
Window Treatments
Window treatment – sounds luxurious, doesn't it? Most people consider window treatments as an afterthought, or in some cases, don't give it any thought at all. Many interior designers don't focus on treating windows, and this is where the problem lies. Window treatments or styling one's windows helps pull the entire room together. 
Window treatment is the process of modifying a window using a covering or a specific styling method, which helps in enhancing the overall aesthetic of not just the window, but the room altogether. To treat windows, designers often add coverings, curtains, paneling, drapery, or decorative items to give a more aesthetic or functional covering to the window, and in turn, a more finished appeal to the room. 
Understanding a room's overall functionality helps give it a sense of direction in terms of the interiors. This in turn makes the interior design process easier. While you may not be completely aware of how to use window coverings to brighten up your room, an interior designer will have an eye for detail and be able to get it done in no time.
Interior design professionals know the difference between blinds and shades, or even how to perfectly blackout a room – and it all comes down to the various type of window treatments.
Read also – 20 Best Wall Decor Ideas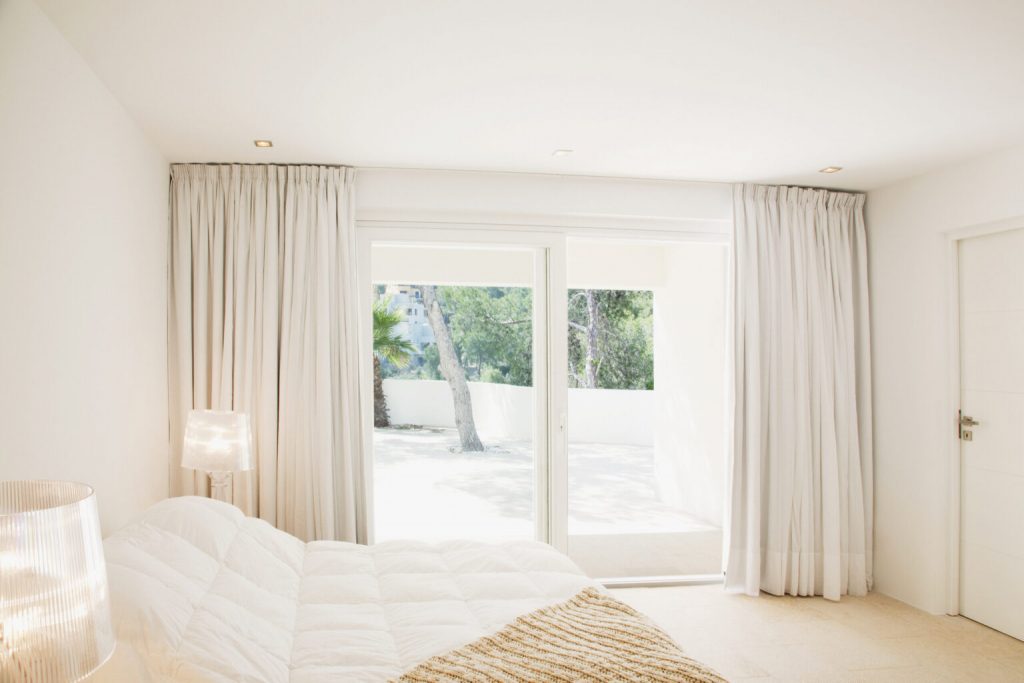 Image Credit: mymove.com