Home » Design Ideas & Inspirations » 15 Best Guest Bedroom Ideas To Make Your Guest Bedroom Homely
Guest Bedroom Ideas
Holidays are here again and we all freak out when we are expecting guests and their designed guest bedroom is unkempt or stuffed with unused items from last year's summer. How about we change that experience to a livelier one as it should be by incorporating several guest bedroom ideas? Let's make your visitors delighted and cozy as you spoil them with your sumptuous meals and warm gestures.
See also – Best Master Bedroom Ideas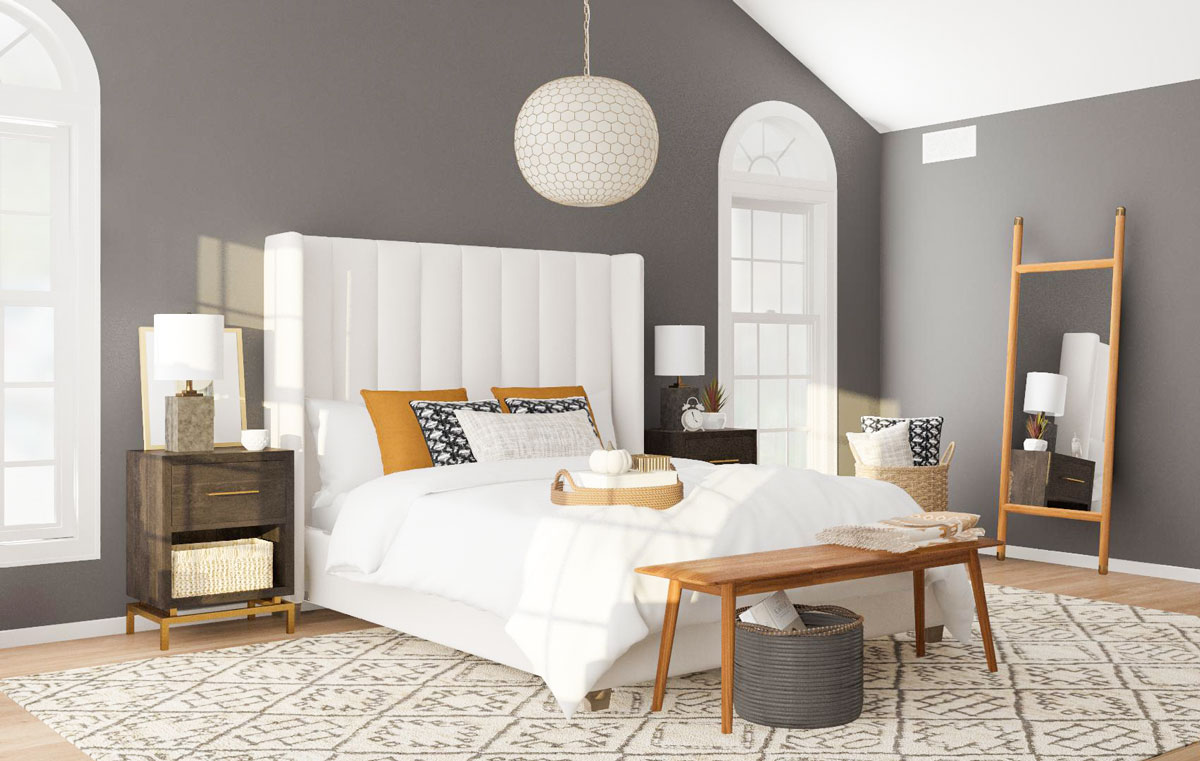 Image Credit: modsy.com
15 Best Guest Bedroom Ideas & Essentials
1.Extra Towels, Pillows and Blankets
Spruce up the guest bedroom with your cozy blankets and pillows right for your guests. Add extra blankets or duvets for more warmth and add warm colors to brighten the room. Extra pillows will be a delight for your guests as each guest has different preferences, some like them minimal while others like more. So, to avoid them feeling uneasy if they need more, save them from the hustle of asking for more. Make sure the throw pillows blend with the color of the sheets or the headboard.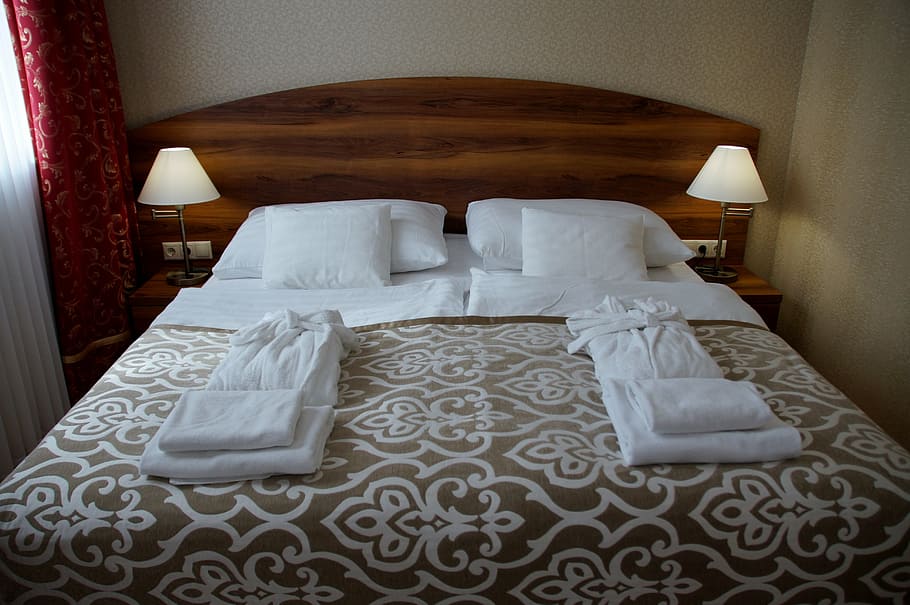 Image Credit: wallpaperflare.com
Blending not only makes you neat and composed but it reflects your style and elegance for your guestroom. Invest in cotton or linen sheets that add warmth and crispiness to the room. Choose white or brightly colored towels and neatly wrap them or fold them in the closets or on the tabletop. Also, provide different types as some prefer face towels that are different from the body towels while others do not mind using the same towel for their face and body.
See also – Best Teenage Girl Bedroom Ideas
2. Space for Clothes
Do not forget to include extra empty hangers in the closets for your guests. You can also create spaces in the closets in the guest room if you have stored other family garments that are rarely worn or other items by setting aside or partitioning two or more sides of the closet for them. Make sure that space can fit their bags. Drawers can be used to fit their purses and jewelry in case they are female guests. This will make the room organized and it will ease finding their clothes, shoes, and jewelry when they need it. You can also incorporate bright lights not only serving their purpose but to add a flare to the closet.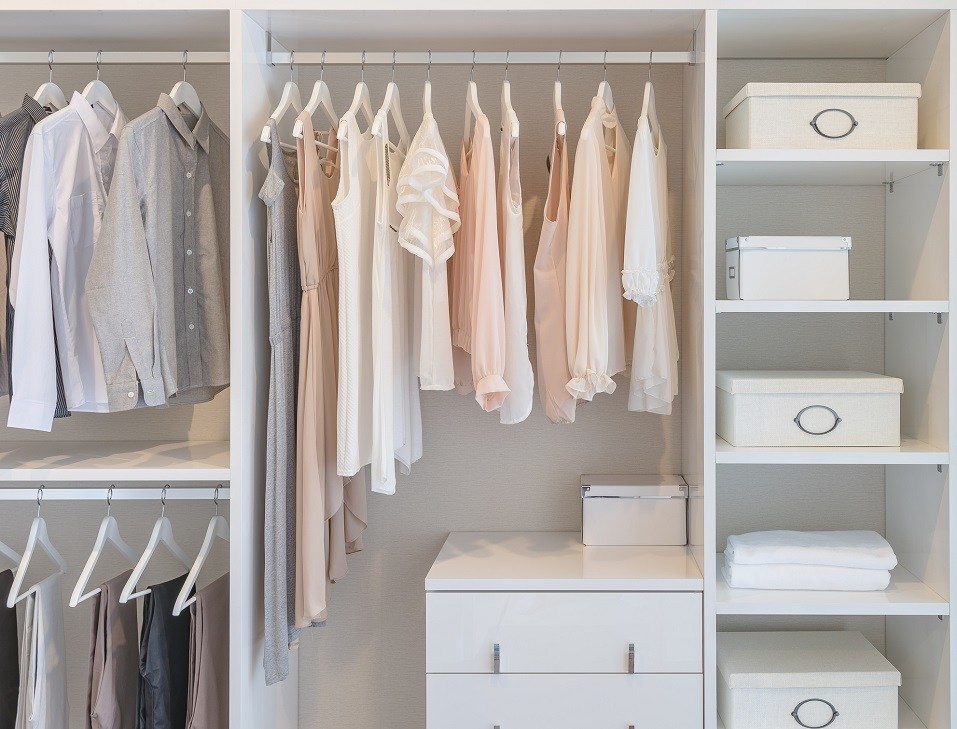 Image Credit: styledegree.sg
See also – Small House Design Ideas
3. Door Hooks or Mounted Hooks
Include hooks for them to hang their coats, caps, scarves, and handbags. Your guests will be grateful for your thoughtfulness. When choosing the type of hooks consider the paint color of your door and the general room. It will help you in picking the right style for the room whether it is rustic or modern. Your coordination style will also be needed in determining the appropriate style.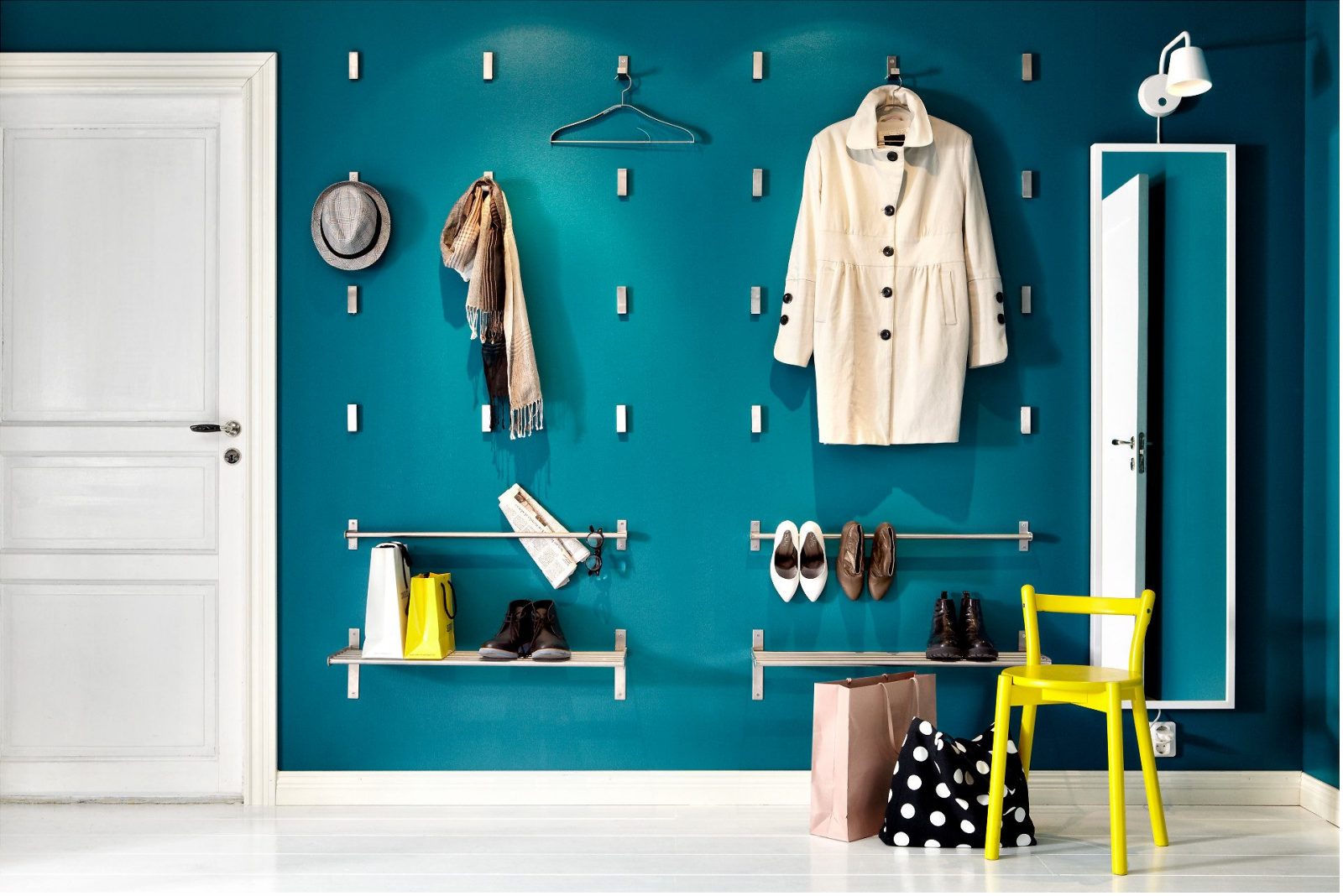 Image Credit: makespace.com
4. Iron Box and Board
Your guest's clothes will probably be creased from the extra folds in fitting them into their bags. You can extend your support and care by providing an iron box and a board. If space cannot fit the board, you can improvise a tabletop that can be placed on the bed, bedside table, or on the lower dresser then you can lay a coverlet that will prevent spoiling the table top's surface. Towels can also be lined for further protection of the surface from burns.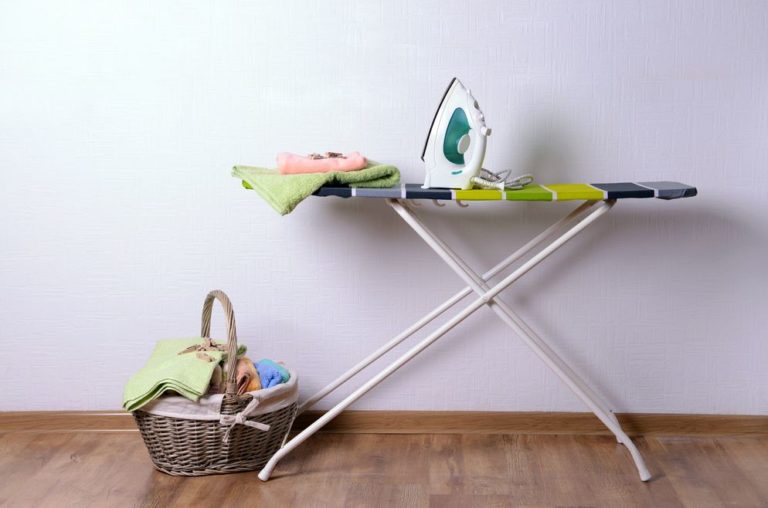 Image Credit: honestproductreviews.com
5. Toiletries
Some guests will always carry their shampoos and body oils but chances are that they might forget especially if their bags are smaller. To avoid them being uneasy in asking you for toiletries, you can extend your hospitality by providing shower gels, body oils, shampoos, body scrubs, toothpaste, new toothbrushes, combs, and conditioners for your guests. They will appreciate your concern and thoughtfulness. You can also include robes and slippers to make them homely. If your guest is a lady, you can include a shower cap to prevent their hair from getting wet while in the shower.
See also – Stylish Small Bathroom Design Guidelines
6. Tissues
To add to your etiquette and warmness, including tissues for your guests. They are amongst the little objects that we may tend to forget to include yet are essential. You can also include them in your shopping list so that you can remember them while shopping. You can incorporate your style by using creative tissue holders that are available in the market. Creativity will add your personality touch to the bathroom and toilet.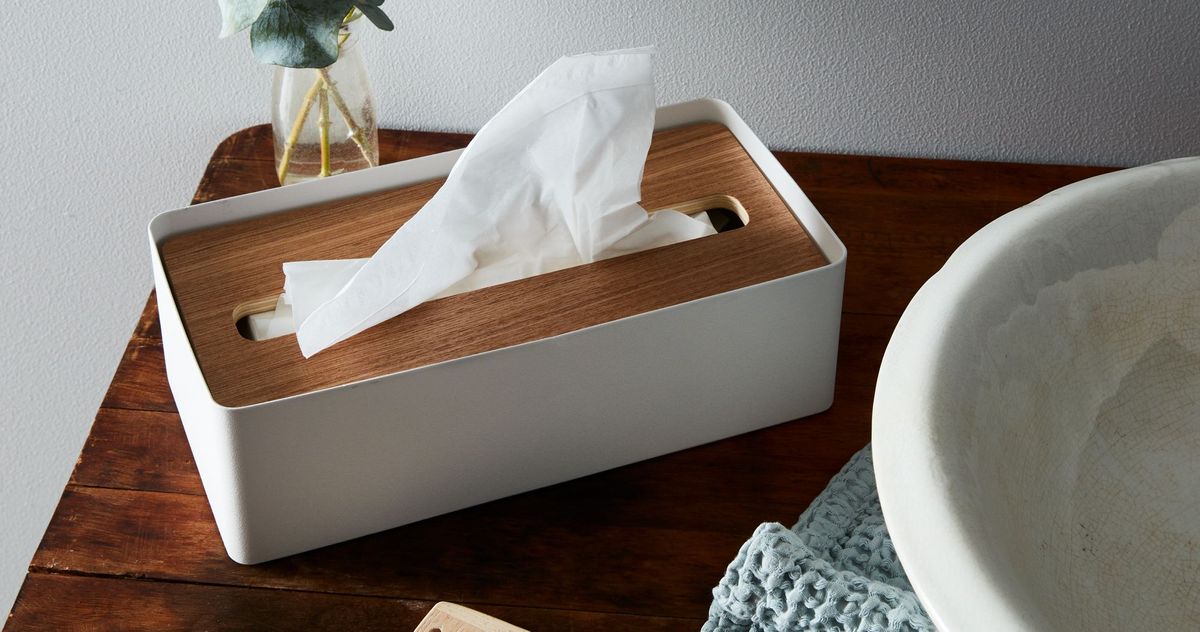 Image Credit: pyxis.nymag.com
7. Full length Mirror
Everyone admires looking at themselves during or after dressing up. Provide the experience to save them from the little mishaps that come with not checking themselves before leaving the house. It will be great for them to put on their make-up and accessorize as per their style. You can install your mirror on an empty side of the wall or on the closet's door. In addition to serving the basic purpose, the mirrors will also add elegance to the room.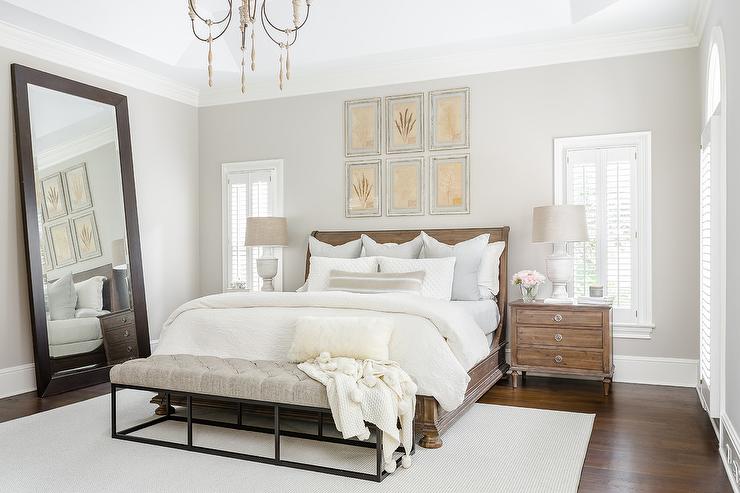 Image Credit: decorpad.com
8. Hair Dryer
It is common to have wet hair during winter and your guests may not carry hair dryers due to the limited spaces in their bags. So, provide them with one on the drawers or on the bathroom cabinets. It will not only enhance their confidence and neatness but it will impact a better attitude to you for your kindness and thoughtfulness. Do not forget to include the required combs and brushes for the complete package.
See also – Home Remodeling Ideas
9. Waste Basket
You do not want your guests to get stranded on where to put their littered clothes, socks, and scarves. You can save them from stacking them on the seats or at the corner of the room's floor. So, remember to add a wastebasket in the room to make the room more organized. Your style does not have to be the boring common wastebaskets! You can play along with colors and fabrics to make it homelier and appealing to your sense of style.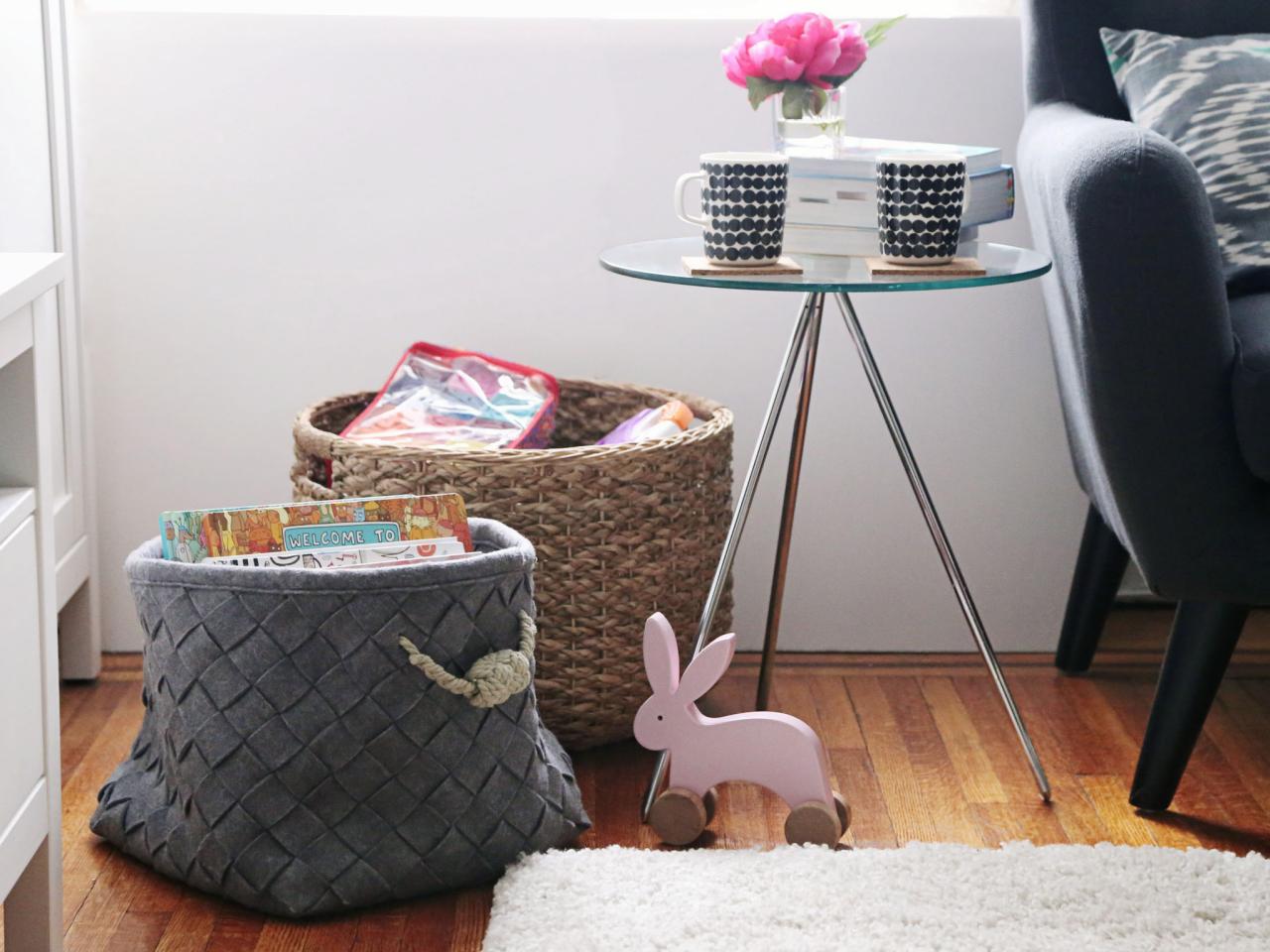 Image Credit: hgtvhome.sndimg.com
See also – Dining Room Design Ideas
10. Clock
Your guests have their mobile phones and watches but a wall clock will save them the hustle of flipping their jackets and sweaters to confirm the time. It can be hectic especially in winter as they try to keep warm. A good piece will also add décor to the room making it aesthetic. You can also check from your art gallery to add character to the room. They come in different shapes, colors and materials. Your preference can be determined by the wall colors and another décor in the room.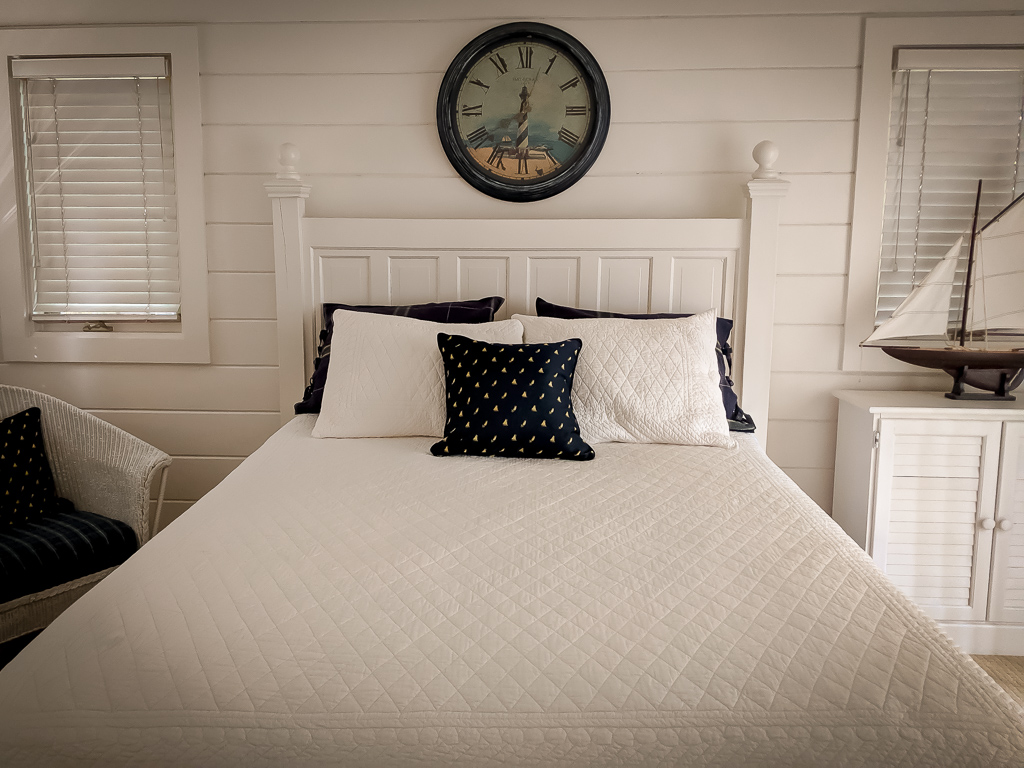 Image Credit: anchoredinelegance.com
See also – Best Kitchen Renovation Ideas
11. Create A Restful Place
A bedroom is supposed to be enhanced for a peaceful sleep. Your visitors will most likely be tired and will need to relax from the long journey. How do you ensure it? It is quite easy. Having the room painted with a dark color will automatically lure their brains to sleep. Navy blue or black will provide the right relaxing atmosphere. A relaxing atmosphere will boost their moods for the planned tours the next day and spending quality time together after a long duration away from each other. Quality sleep is essential for their wellbeing and they will definitely be glad that you offered them what they required.
See also – Best Home Decorating Ideas
12. Furniture
Add a chair or a small desk to give them the freedom to do other things than sleeping during the day or when they are sleepless at night. Offer them space to retreat from the common spaces around the house to help them reflect and be their best version of themselves. A little time spent alone is fulfilling after socializing. You can also add a bench or a bedside table at the end of the bed in case you will offer them breakfast in bed to minimize spillage on the beddings. You can play along with your creativity that will boost your confidence and zest for your friendship.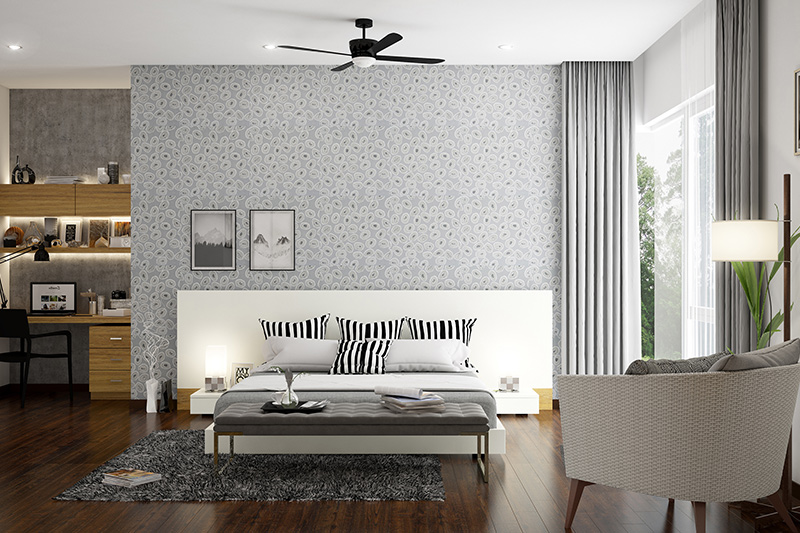 Image Credit: designcafe.com
13. Pick A Theme For The Room
It is essential to maintain a common theme for the room from the color of the beddings to the walls. It not only adds synchrony but also ensures that your style is consistent with the rest of the rooms in the house. You can also add little objects with the same color palette as the bed frame to enhance evenness and makeover. A black shade can help in adding elegance to a room as it is bold, chick, and timeless.
Ensure that the room is naturally lit as much as possible for it will brighten the guest's mood. You can add a TV if you have an extra one to help them unwind when they are unable to fall asleep or want to be updated on current news. You can also create the mood of the room by mixing the lighting system.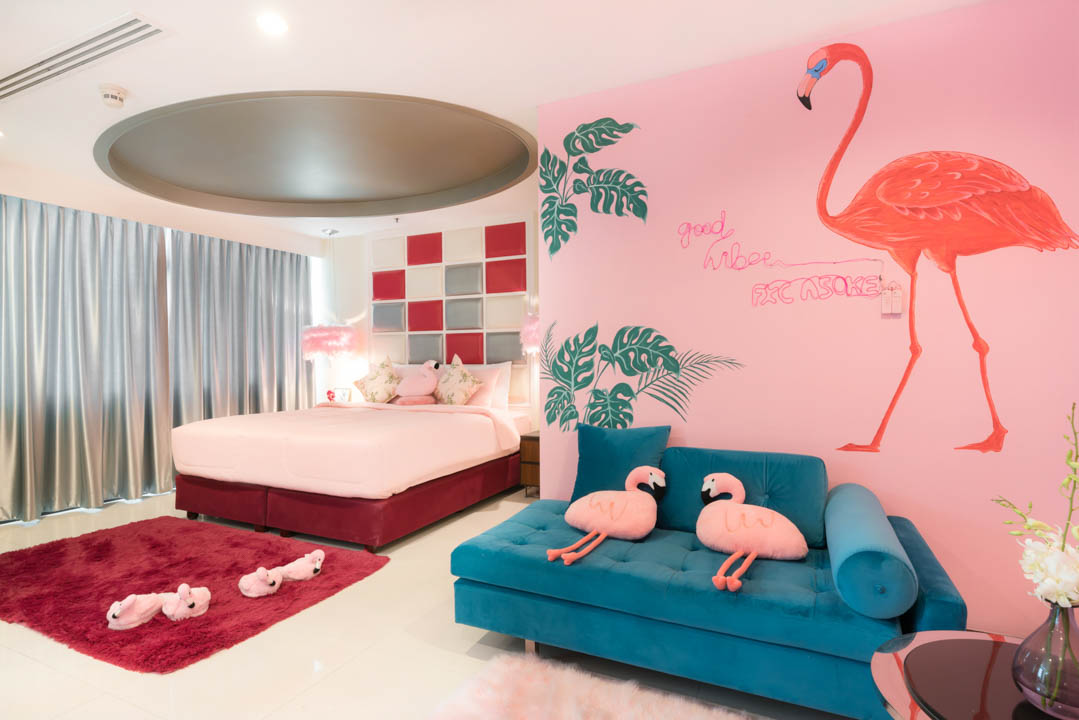 Image Credit: furama.com
See also – Bohemian Colours
14. Fresh Flowers
Add fresh flowers that can stay for a longer period to avoid frequent changes. Enhance the bouquet with an elegant vase piece that matches the mints of the pillow. It will add freshness and liveliness to the room. The flowers will also communicate that you had missed them and are excited to host them in your home.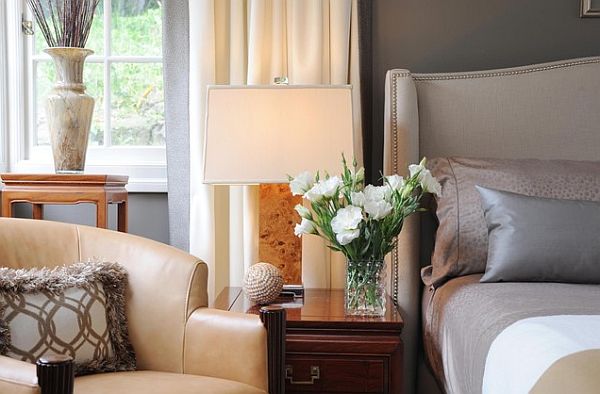 Image Credit: decoist.com
See also – Modern Bedroom Designs Vs Contemporary Bedroom Designs
15. Ensure Symmetry
Your guests will determine this. Are you hosting couples, overnight friends, a family, or renting to Airbnb? It will help you in reducing visual clutter and include the right type of beds and beddings. If it is a family, you can choose different beds or twin beds to avoid them squeezing in one. If you are renting on Airbnb, you can convert your spare bedroom to a guest bedroom. You can also keep all that is unnecessary in the closets to provide space for their belongings. Remember to include a bookshelf to entertain them and also provide a charger for their phones in case they forgot to carry their own.
Hosting your guests is a warm gesture of your appreciation of them and your kindness. However, providing a remarkable space and ambiance will be unforgettable. It will not only uplift your esteem in incorporating bedroom decorating ideas but will give you fulfillment. So, making the experience better for both of you is key and you do not have to go overboard on your budget to meet the bedroom look. Creativity with DIYs and your bedroom design and sense of style will do the magic in enhancing the bedroom decor. However, your warmness is the tip to a better stay. You can make the experience blissful and memorable.