When the day is pure chaos, your bedroom is one place where you would always be able to retire and relax. And if that master bedroom is your kingdom, decking up your master bedroom design is one sure shot way to keep all the daily woes at bay. Customizing a master bedroom design is a great idea and decorating it is walking in the breeze if you know the tricks. Go ahead and redo your master bedroom designs that will reflect your own style. Make amazing master bedroom design ideas that will help spell out 'You'. Let the master bedroom designs be such that help you chill out entirely.
The very first and important step for great master bedroom designs is having a structured floor plan. A great floor plan lets you customize your master bedroom designs accompanied by various furnishing styles.
Following are 10 different unique ways in which you can rework your master bedroom designs for that impressionable appeal for your nest. These styles will give a better perspective for more personal master bedroom designs.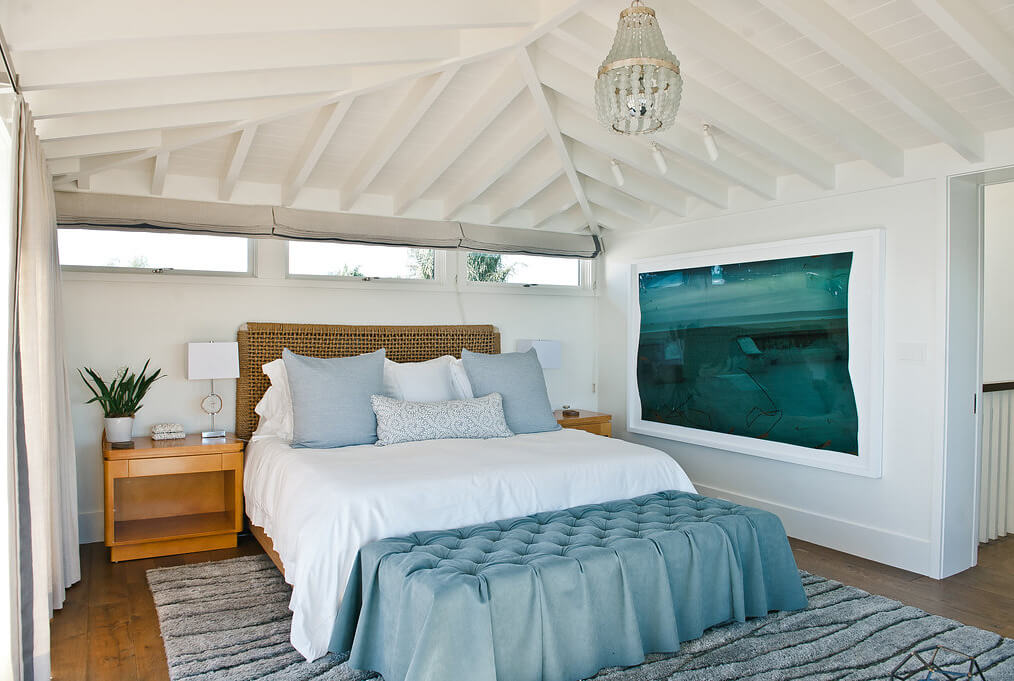 Image credits: pinterest.com
Comfy, warm colors
Redo your master bedroom designs in warmer shades, and witness yourself the transformation your new master bedroom design brings to your mood. Different tints of red, orange and yellow are great for this experimentation with master bedroom designs. Harmonize your master bedroom decor ideas and designs with similar colored bed linen, bedroom sofa cushions and wall colors of these hues, and make your master bedroom design a cozy place to be.
Just the white can do wonders
For this, simply adopt the color white for almost everything in your master bedroom design including walls, bed linen, mirror frames, sofa cushions with just a touch of darker contrasting color in the right places. This look for your master bedroom ideas inspired by movies design will be the easiest and most inexpensive game-changer. An all-white master bedroom design will create a sense of space as well as add a sense of tranquility to the state of mind. In this master bedroom design idea, it allows more space to install elements to your master bedroom. But the key is to avoid cluttering your master bedroom design. Rid the master bedroom of anything that isn't favorable to relaxation or romance. As research suggests having a TV in one's bedroom hampers sleep. The best way is to hide any stress-inducing clutter in an embellished container against the backdrop of white master bedroom design.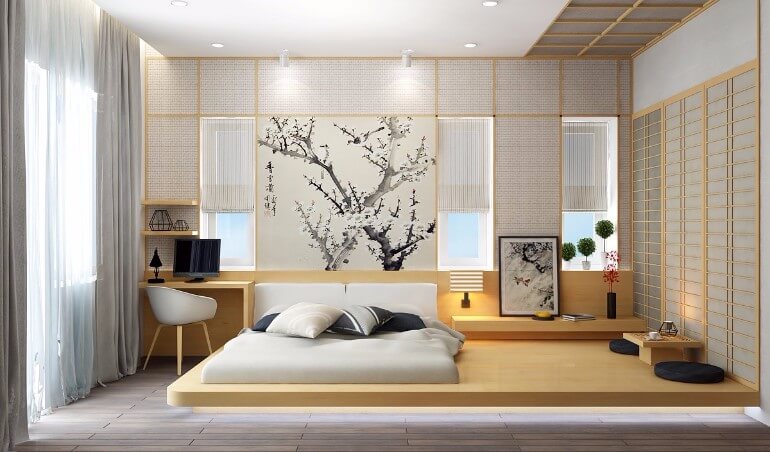 Image credits: pinterest.com
Bring back the rustic and the retro
Add retro charisma to your master bedroom design by going rustic. This master bedroom design type will include using more of wooden or old-fashioned tile flooring, rough stone walls, vintage wooden furniture, wooden mirrors, and even a stone fireplace. Such modern bedroom design vs contemporary bedroom design ideas paint a vintage touch to your room. To add to the rustic lure in your master bedroom design, furnish the space with flamboyant artifacts. You may add a bench at the end of the bed made of woven bamboo and seagrass design which can offer a natural touch and bonus seating space in this retro master bedroom design.
Rich in colors
Ever reflected on having colorful master bedroom designs, with splashes of different colours thrown around here and there? Throw caution to the winds, and put together colorful bed cushions and pillows, sofa cushions, rugs, walls, and wall hangings. This effect is sure to uplift your master bedroom design if you carefully mix and match the colors. Abounding the master bedroom design with bohemian colours of joyous can be a vibrant choice to deck up space. This can also include wallpapering one of the bedroom walls to add to the fun. Overdoing anything can reverse the effects of livable master bedroom designs.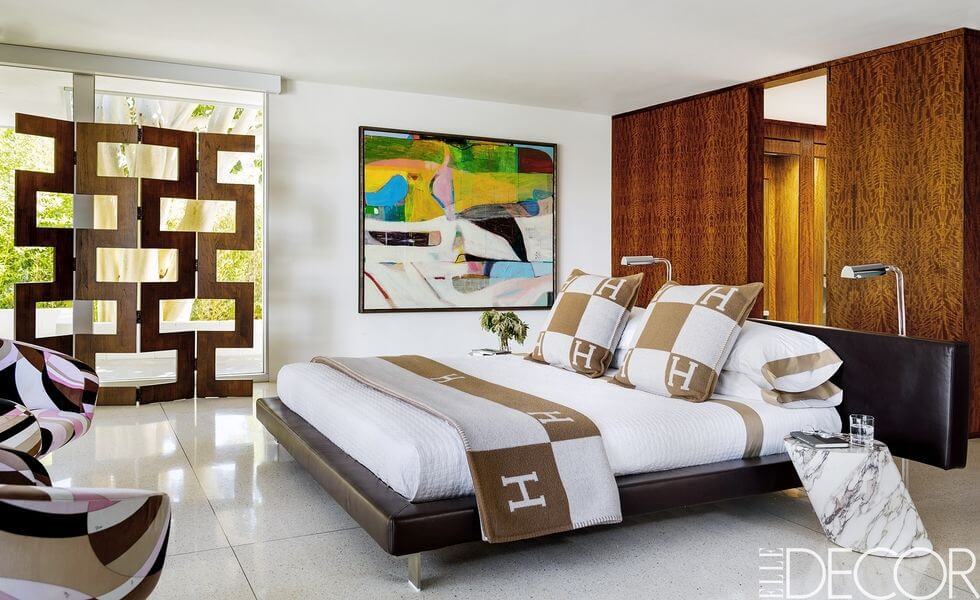 Image credits: pinterest.com
Do some Bohemian vibes
One can take the bohemian ways with their master bedroom design using an overstuffed mattress on a high bed. One of the simplest master bedroom design ideas is to add elaborately flowery bed linen and matching pillows. This master bedroom design can be complemented with a reading sofa and some selection of interior designs styles vintage furniture around. Add vividly colored linens and other elements to style your master bedroom design. You can also add a properly-sized area rug to make the bohemian master bedroom design look bigger and more pulled together.
Light and airy
For this master bedroom design, paint the walls with lighter shades, such as cream or white. Get a simple four-poster wooden bed, and add some light, flowy drapes in your master bedroom and bathroom design lighting ideas. Match the colors of the bed linens and pillows with those of the walls, and voila! This gives a light and airy master bedroom design, which will make your spirits soar every the time you enter it.
For the tranquil nights in this master bedroom design, keep the bedroom lighting subdued. Night lamps or wall sconces should be close enough to the bed area for bedtime reading. Include three-way bulbs in such master bedroom designs so one can modulate the wattage as per the needs or mood.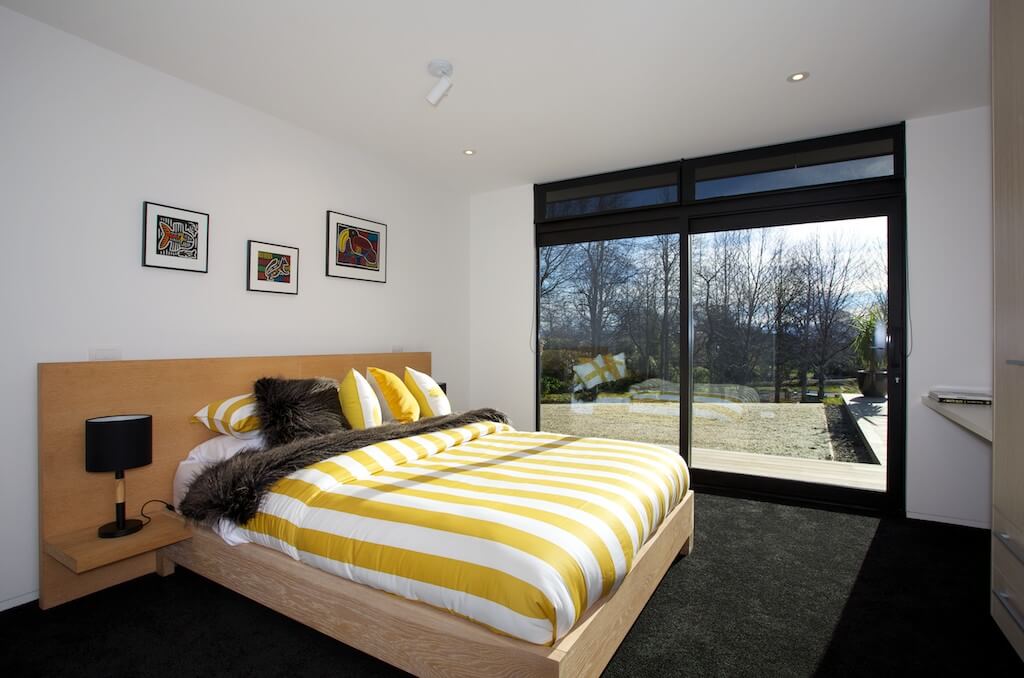 Image credits: pinterest.com
The classic route
The classic way to refurbish your master bedroom design is by using a classic color scheme such as red and cream, white and blue, brown and cream. Choose custom colors for your master bedroom designs based on your own and your partner's personalities to achieve a space that is your signature. And may add a cozy chair, a standing lamp, a tiny bookshelf, and upgrade your balcony design to make the master bedroom design look like a brand new space.
Offbeat designs
This master bedroom design plays with offbeat colors like aqua, lilac or jade to redo your master bedroom design. If the master bedroom design is coupled with the right kind of bedroom furniture, it will be an entirely different universe inside the same space. Adding leather sofas, wood-clad ceilings or surrounding the fireplace with tiles and stones gives your master bedroom design an exceptional touch.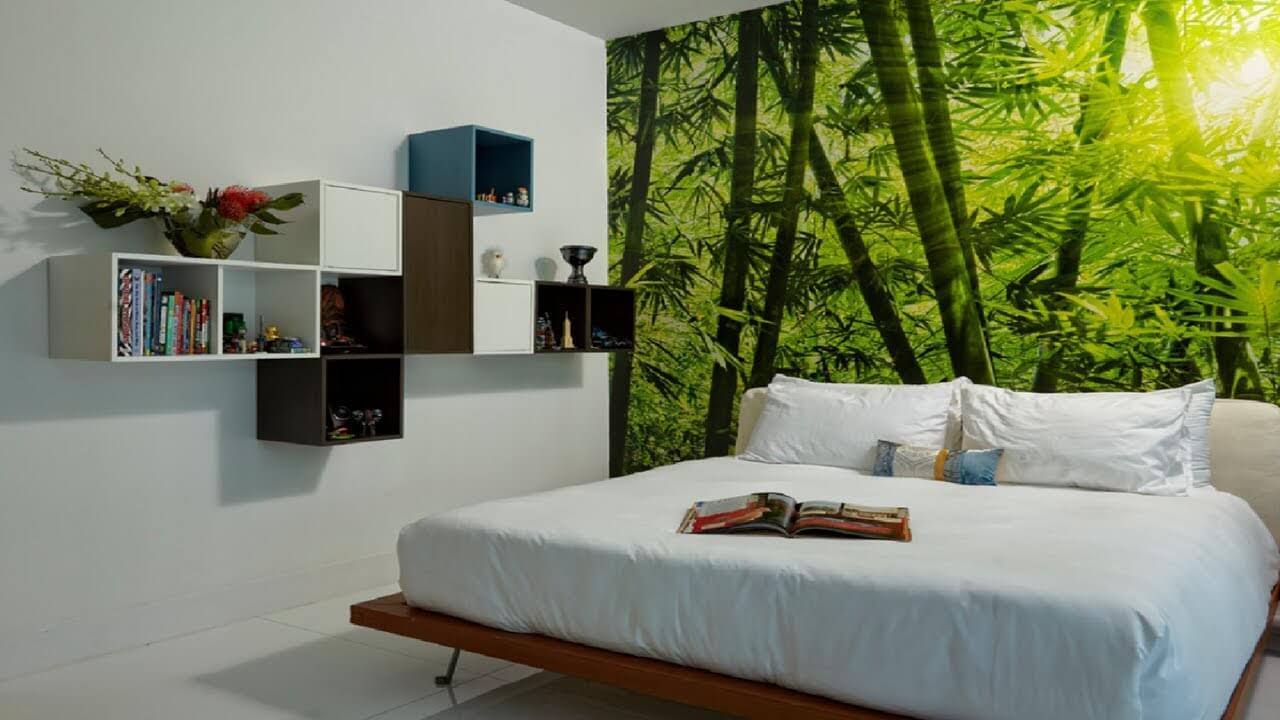 Image credits: pinterest.com
Ultra-low bed
A simple makeover for a master bedroom design could be by using an ultra-low bed, one that is almost level with the floor. Pair it with equally low bedroom furniture and experience the difference it brings to the look and feel of the room. This is the easiest way out in terms of refurbishing the master bedroom design.
French windows to your soul
If the master bedroom has a striking view to itself, include French windows in your master bedroom design. This will help you revel in the gorgeous scene from your master bedroom. These floor-to-ceiling windows will welcome ample natural light. The master bedroom design, therefore, needs to include thick drapes for your bedroom. This effect goes best with vintage, wooden or rustic-styled master bedroom designs.
It is mandatory to let in more light and ventilation in the master bedroom. Coming up with master bedroom design ideas is time-consuming and calls for meticulous filtering before arriving at the most suitable plan. Let these suggestions ignite some creativity in you for more customized master bedroom designs. Even a slight shift in a master bedroom designs can add new life to familiar quarters, so overcome all your hiccups to shake things up for an entirely personal and pacific master bedroom design.