Home » Interior Design Concepts » The Complete Guide To Layering in Interior Design
Layering in Interior Design
Layering isn't about minimalism or maximalism – it's about fully understanding an interior space, well enough to add layers and depth to it, with the help of elements and decorative items. Layering a room means utilizing its potential by mixing and matching colors, patterns, textures, styles, and designs. 
Did you know that every interior and exterior space revolves around the art of layering? From intricate designs to bulky items, layering means covering the room with various elements that cohesively blend with each other, and in turn, add a lot of depth and persona to the room. Layering includes flooring, windows, doors, and walls. By using various elements, you can create beautiful contrasts which bring out the overall style.
Read also – The Definitive Guide To Space Planning In Interior Design
10 Elements of Layering in Interior Design:
Wallcoverings include the paint, wallpaper, or other textures that can be laid onto a wall to add character, color, and depth to it.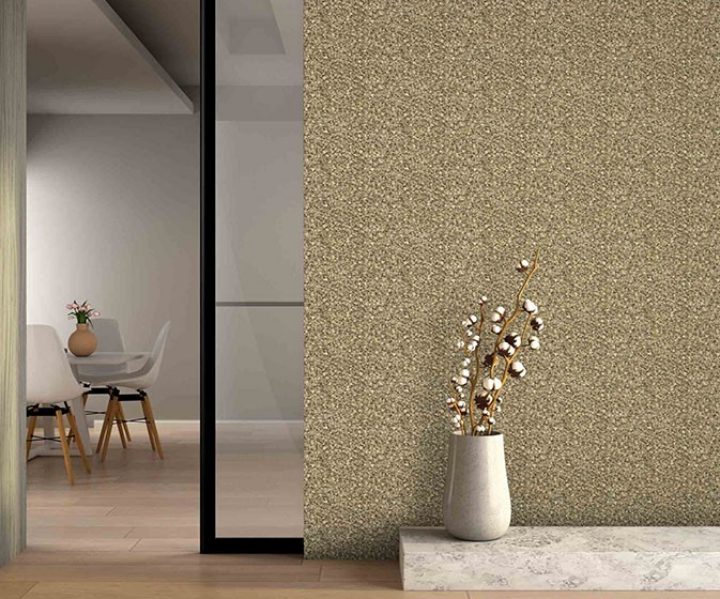 Image Credit: asianpaints.com
In terms of flooring, one needs to choose whether the entire interior space will have a single flooring or different floorings. Choose from wooden floorboards, vinyl, carpeting etc.
Image Credit: leichtled.com
Soft furnishings include throw pillows, blankets, area rugs, bedding etc. All these elements help to add color and patterns to a room, thereby adding another layer of elements. Choose soft furnishings that make the room stand out, and yet, blend well into the overall theme.
Read also – 20 Best Interior Design Tips To Decorate Your Home
Furniture is always different from one room to the other. Furniture items help to add character to a room, and help it derive a distinct style. For example, are you looking at creating a quirky, feminine space? Choose furniture accordingly.
Are you trying to create a room with a mid-century modern feel? Buy furniture items with similar styles, to complement the overall style. Since furniture forms the core of the room, be sure to choose wisely. If you already have furniture, you can even try upholstering with new material.
Read also – 40 Best Online Furniture Stores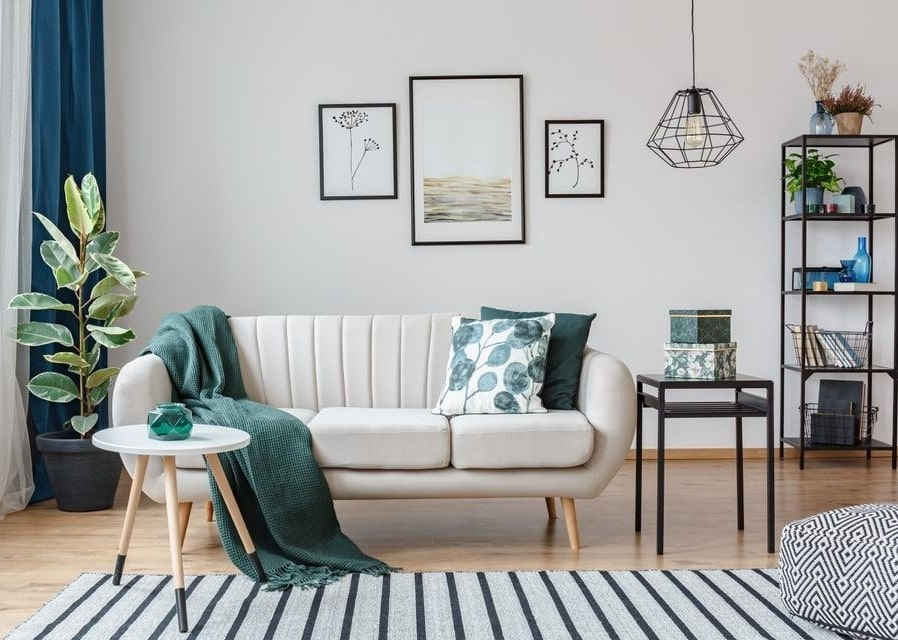 Image Credit: thespruce.com
In addition to furniture and soft furnishings, many interior designers explore one more layer of adding accent fabrics to a room. These include curtains, ottomans, pillow covers etc. These items can be easily switched around and changed from season to season. To be on the safe side, it's better to stick to neutral block colors for these items, and then contrast them with popping soft furnishings.
One needs to be extremely careful when it comes to choosing lighting in a room. Start by identifying the sources of natural light in the room. Add ceiling lights, pendant lights, wall lights, table lamps, floor lamps etc., to provide more ambient features to the aesthetic of the room.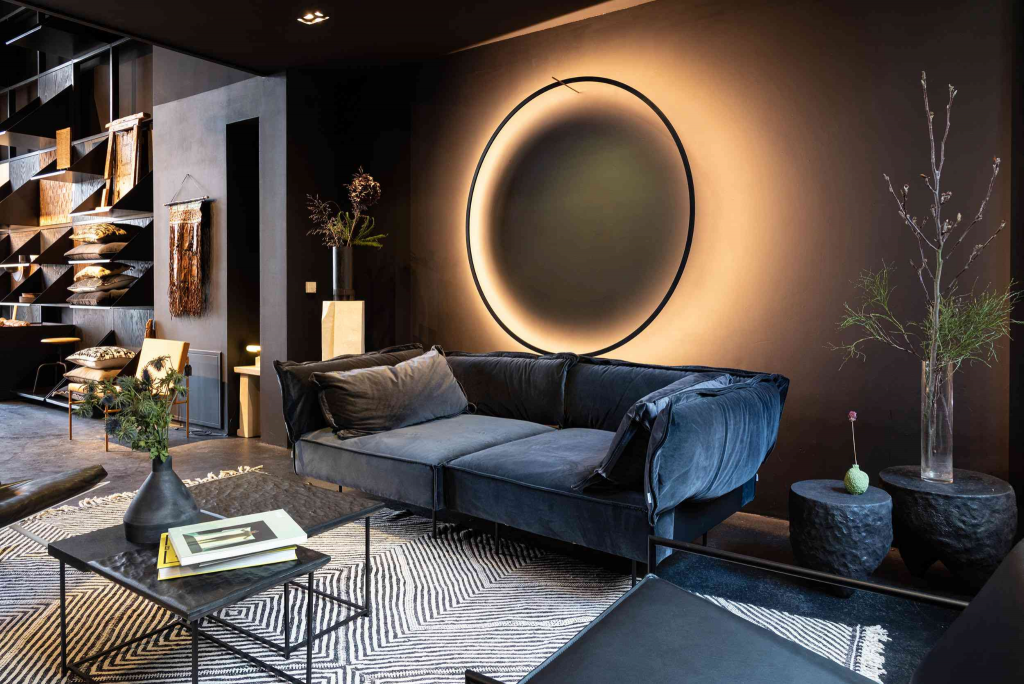 Image Credit: thespruce.com
Wall elements include any decor items that you can hang up on the wall – for example a bookshelf, wall hangings, built-in unit, mirrors, art pieces etc. These items have the power to liven up any empty space and give a blank wall some character. The best part? Many people often change their wall elements – for example, hang different paintings from time to time, to give the room a different perspective. 
Read also – 20 Best Wall Decor Ideas To Decorate Your Wall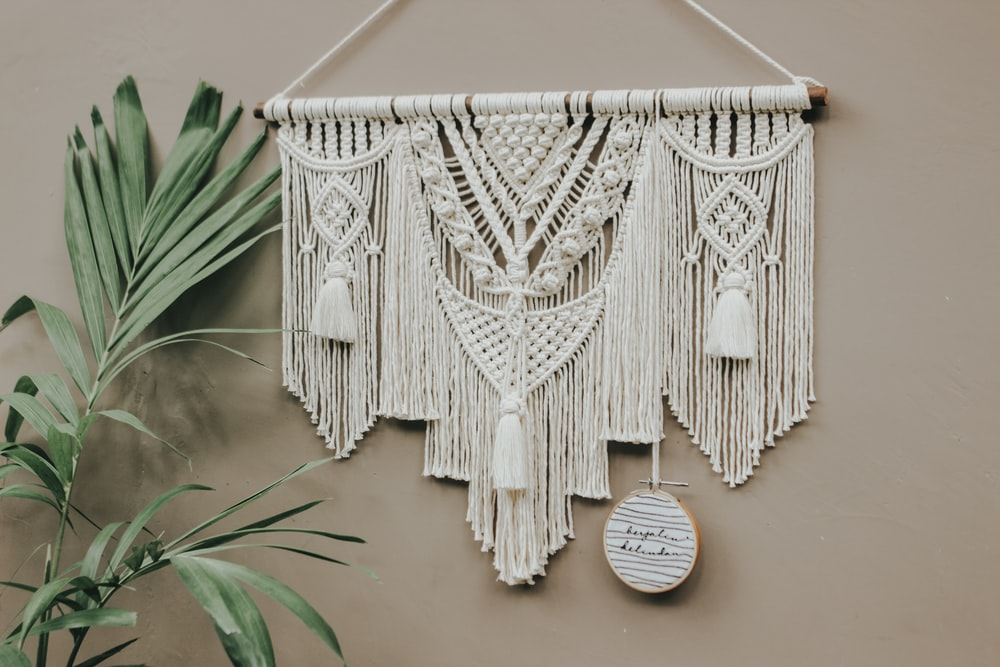 Image Credit: unsplash.com
Other than the wall, various elements in the room also have the ability to be adorned with decorative items. For example, shelves, racks, bookcases, holders, coffee table/ table, bedside table etc.
Use home decor items that resonate with your or the client's personality, to give the room a personal touch. Using personally curated items distinguishes a room from the other, and can make it look very appealing and thoughtfully designed. 
Read also – 11 Amazing Home Decor Trends
Plants are well known for their ability to liven and brighten up any corner. If you want a little more depth in your room, try using houseplants. Plants and flowers in beautiful vases add a wonderful aesthetic – imagine using flowers that have sentimental value?
For example, pressed flowers from a particular day or bouquet, or flowers from a wedding. You can add flowers or houseplants of various sizes, shapes, and colors, and even depending on how much maintenance they require. 
10. Use Shapes and Textures
Irrespective of which color scheme your room is, you can choose different textures, shapes, and patterns to give it a unique spin. For example, add a boucle sofa or build a cozy reading corner with some nice floor cushions and a textured rug.
Use buttons, tassels, and trims to add layers to the furniture and soft furnishings in your room. For example, adding a statement table runner across the dining table, or conversation-starting cushions on your sofas. Feel free to mix shapes, as long as they blend well.
10 Tips To Use Layering While Designing A Room:
1. Start with the Statement Pieces
Every interior designer has specific statement pieces that they want to add to a room. These include a piece of art, a sofa or couch set, a sitting piece like a loveseat, a coffee table etc. When trying to layer a room, start with the statement pieces and then slowly build patterns and color schemes around the statement pieces. When the statement pieces become your focal point, it becomes easier to layer the interior. 
Read also – 40 Best Home Decor Online Stores To Buy Amazing Home Arts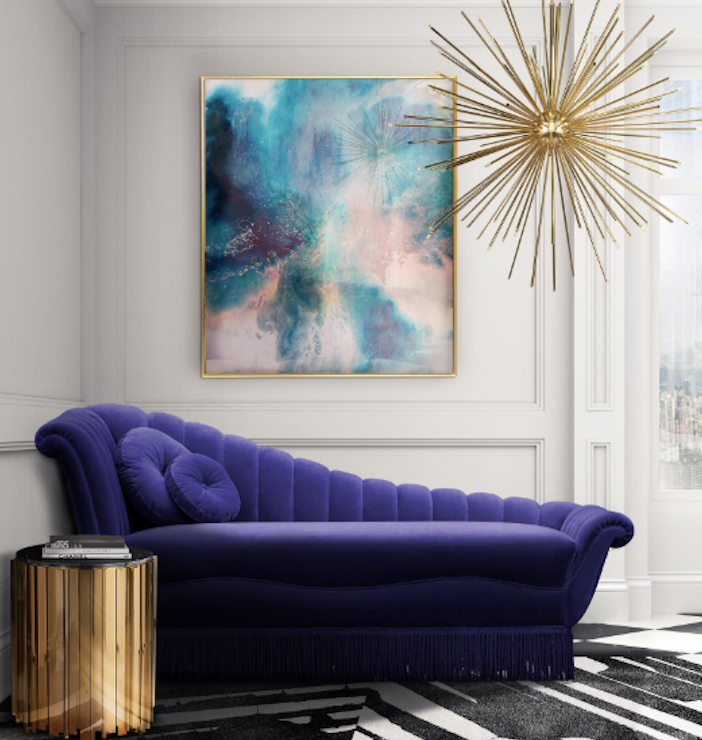 Image Credit: lovehappensmag.com
Rugs help add a lot of texture to any interior and help in defining the overall visual impact a room has. Rugs are not only comfortable but also help keep the indoor space warm. They can be used in many ways – choose from neutral colors, to interesting fabrics and materials.
You can even choose vibrant and colorful rugs to add a pop of color to the entire space. Experiment with rugs on your floor space by layering rugs on top of each other, or from one wall to another.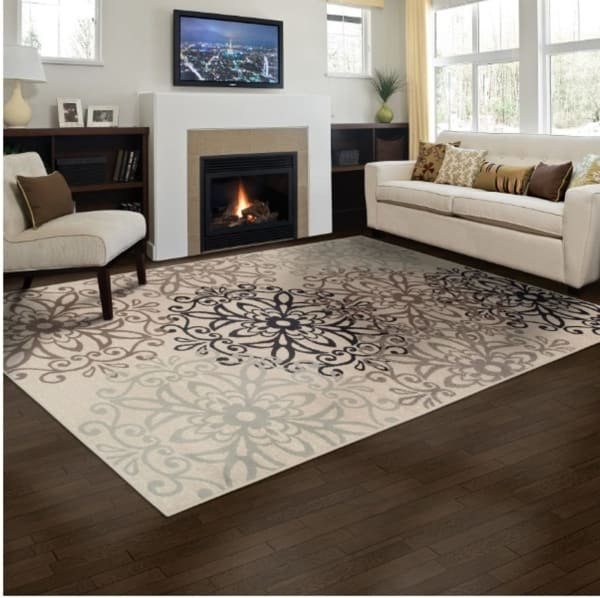 Image Credit: cloudinary.com
If privacy and a warm cozy feel is what you're seeking, then window treatments are the one thing your interior space needs. To create a secure and safe interior space that's warm and welcoming, add curtains, blinds, or shades to your windows, which can be opened during the day and closed at night.
While a window can look lovely by itself especially if it has trim, curtains always help in adding that extra softness on the sharp edges of the windows. This makes the element soothing to the eye and helps in inducing calm into the interior space. Try using neutral colored curtains instead of curtains with very vibrant patterns. This will also help indoor flooding of natural light during the day. 
Read also – 14 Best Rustic Bedroom Ideas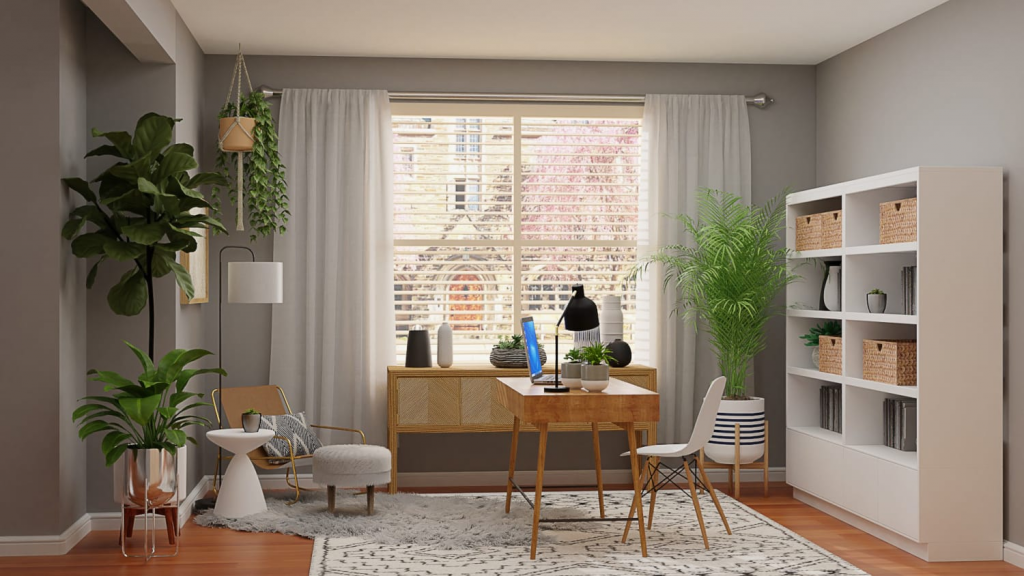 Image Credit: cloudinary.com
4. Use Smaller Furniture Pieces
After adding your statement pieces and large furniture items to the room, such as the sofa, bed, chairs etc., it's time to add some smaller pieces of furniture. These pieces have a two-fold objective – adding layers to the room, and increasing the functionality of your space.
Smaller furniture pieces include a side table, coffee table, ottoman, wooden stump, bench or stool, chest of drawers. Smaller furniture pieces can help you create a cozy space within your interiors, such as a workspace, reading nook, or a place to relax and unwind. 
Read also – 20 Best Furniture Brands To Upgrade Your Home Interiors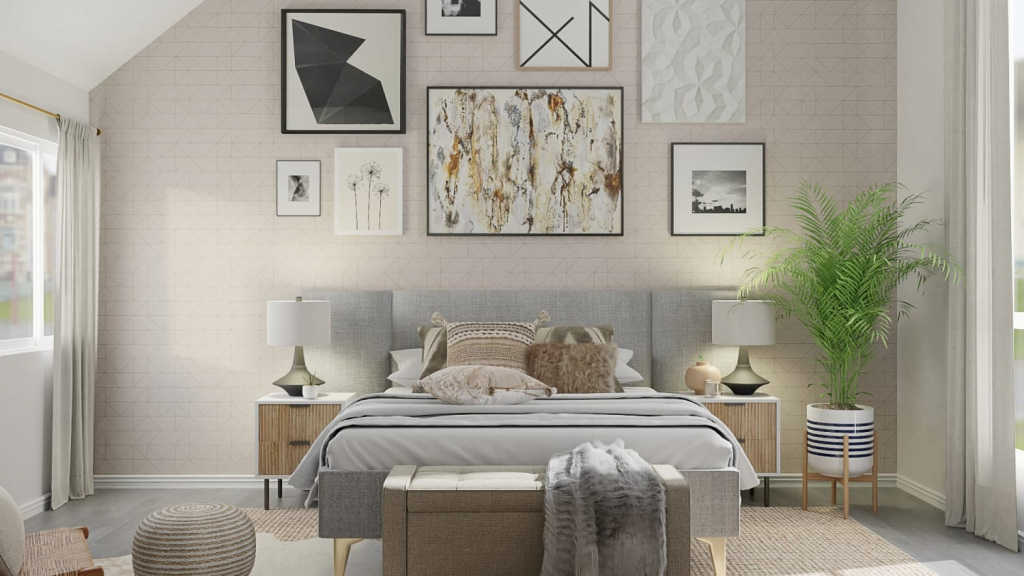 Image Credit: cloudinary.com
5. Ensure Optimum Comfort
The main key to a good life is to be happy – and the best way to ensure that, at least indoors, is to live in an uncluttered and comfortable space. To create a comfortable space, some interior designers like to include throws, pillows, cushions, duvets etc. These help add layers, and keep the room warm. The best part? You can use a variety of textures and patterns in terms of the cushion covers or the duvet.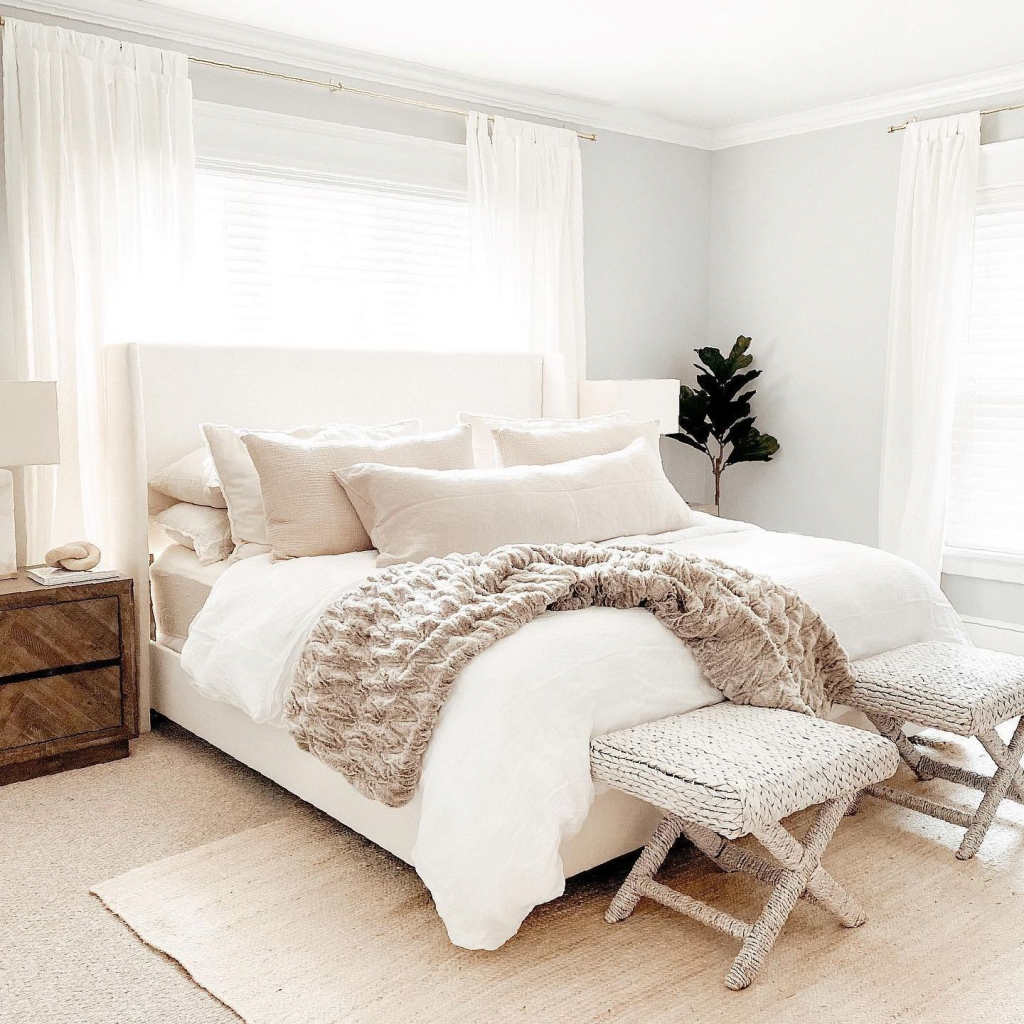 Image Credit: dmcc.com
6. Multidimensional Lighting
As we've earlier touched on, lighting is a significant part of any room. Depending on the functionality and requirement, each room needs to have specific lighting. To make a room feel warm, comfortable, as well as multidimensional in terms of its layering, you need to ensure that the room has adequate lighting, both naturally, and artificially. Use overhead lights, floor lightings like floor lamps or table lamps, cabinets, task lighting, or accent lighting. 
Read also – How To Create Amazing Mood Boards?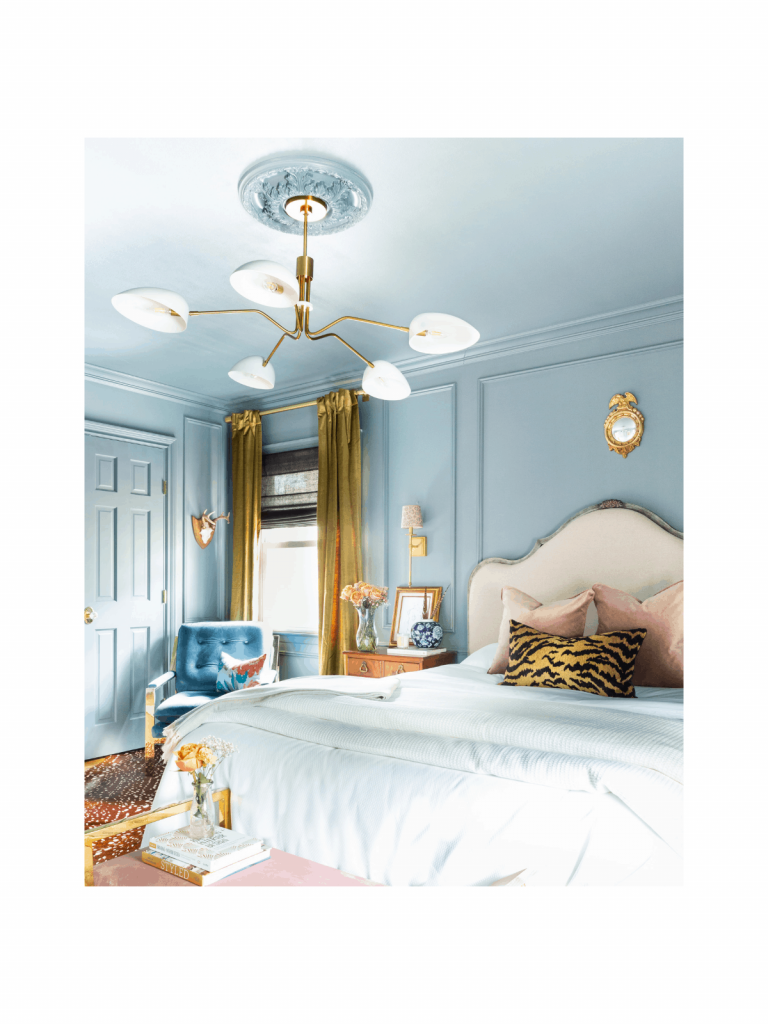 Image Credit: aglassofbovino.com
7. Try Going Asymmetrical
Asymmetry is the new normal – that's right. One of the main goals of layering is to create an interesting and unique design that catches the eye, instead of just matching items in a room, or creating symmetry. Asymmetry is an interesting and modern form of design which allows interior designers to play with colors, patterns, and textures.
This adds to the interior's overall sophistication, and can really help you land up designing a one-of-a-kind space. Start with one wall in a room – use a combination of different curtains, shelves, art and decorative items to create an asymmetrical assortment that helps you inspire creativity each time you walk into the room. 
Read also – 30 Traditional Living Room Ideas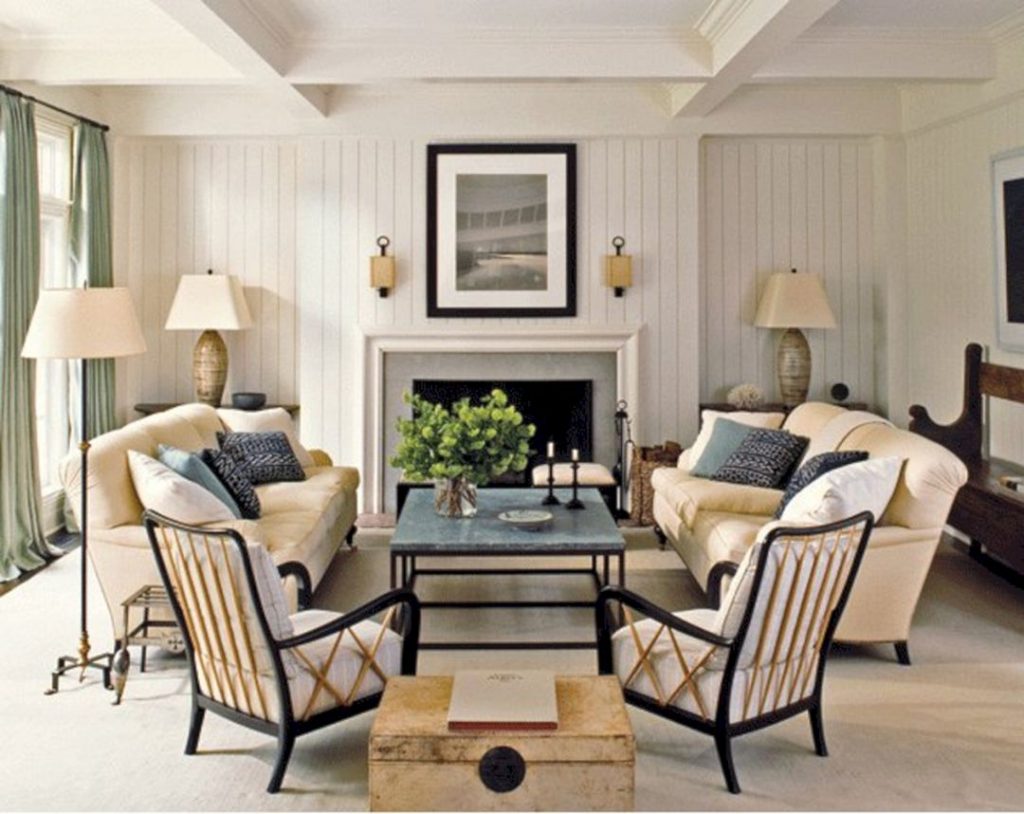 Image Credit: decoredo.com
As a simple formula, the rule of three is famously used by many interior designers where they use
A vertical item like a candlestick;

A horizontal item like a tray that's been lacquered; and

A sculpted item like a vase or a showpiece.
This rule can be used to do up shelves, book racks, entry consoles or fireplaces, mantelpieces, or even floors. The rule of three is a very interesting design formula which helps designers to overlap pieces and elements with each other, to create dynamic interiors.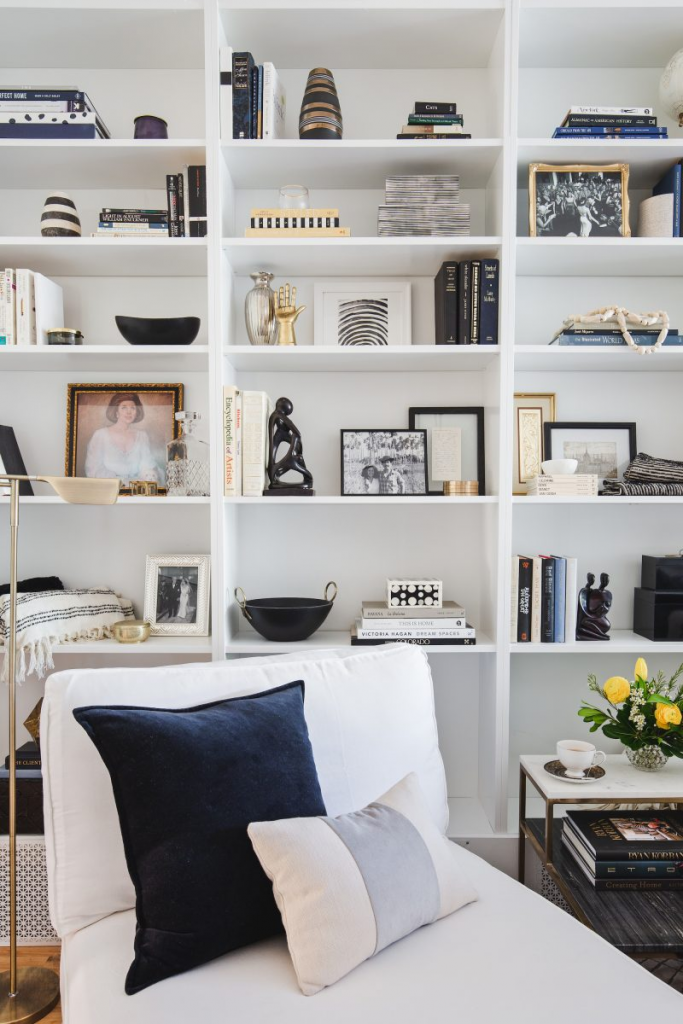 Image Credit: havenly.com
9. Check The Latest Trends
Consult social media to find out the latest design trends, and use these while layering your interior space. Find out about trending colors, patterns, styles, and textures to create an irresistible interior space. For example, in 2019, many interior designers were using 'fringing'. While this is an eccentric design, it can be used in various ways to make a head-turning room.
Read also – 18 Top Home Design Trends To Decor Your Home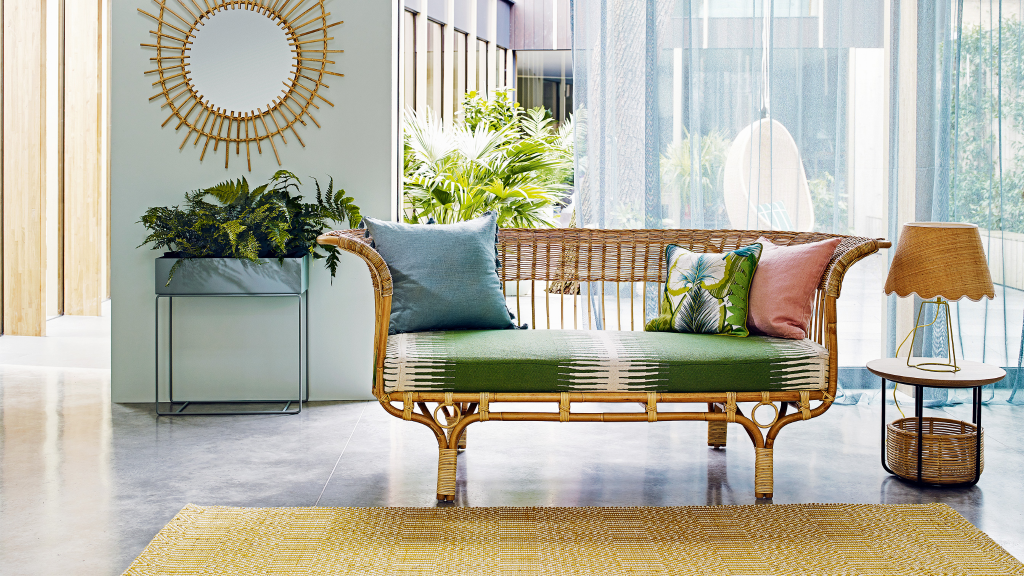 Image Credit: airawathandicraft.com
10. Don't Be Afraid to Layer Patterns
While it can be extremely tricky to layer patterns together, it's doable! To really get creative, you need to have an eye to source the right fabrics, textiles, and textures, to get patterns that compliment the size of your interior space. Don't be afraid to mix patterns. Create an insta-worthy patterned space by contrasting a light pattern with dark colored furniture or decor items – whether it's your dining room, living space, or bedroom!
Read also – 14 Best Living Room Interior Design Ideas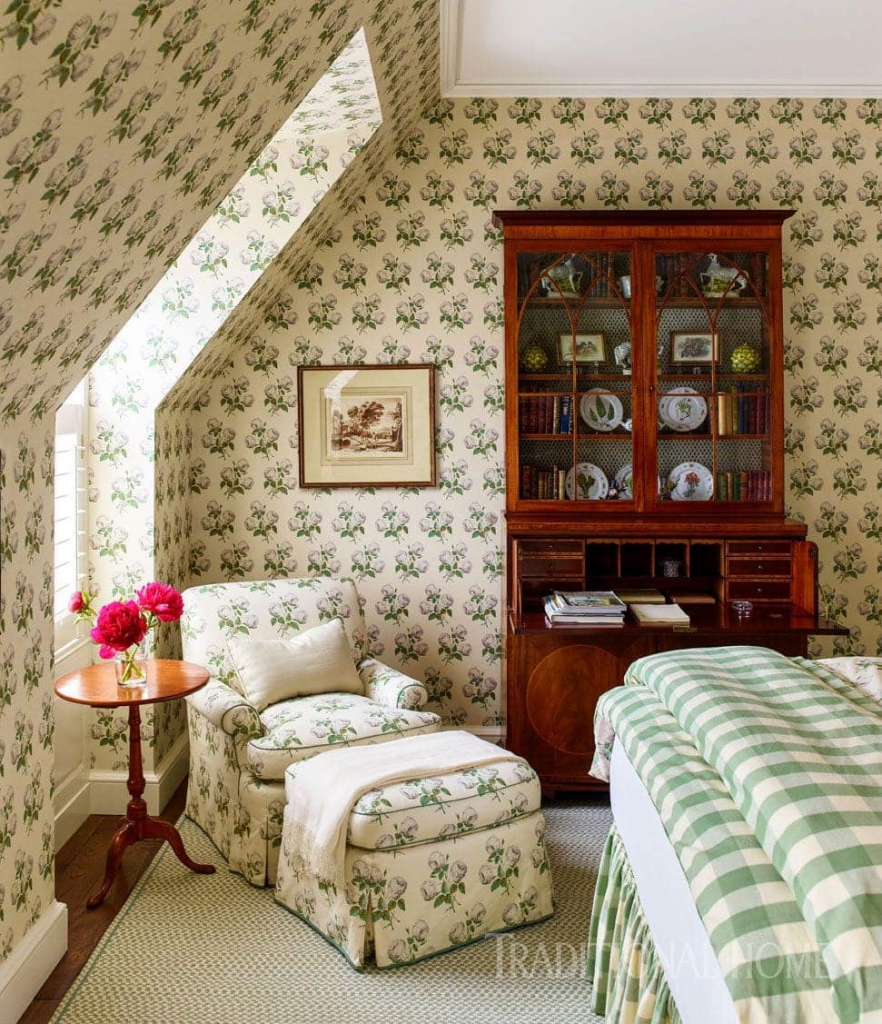 Image Credit: aglassofbovino.com
Did this guide to layering in interior design come in handy? Save it for a rainy day! When it comes to adding depth and personality to a room, it's important to get it right. The more layers you can add while maintaining clean lines and clutter-free decorative items, the more aesthetic your room will feel. Layered rooms look beautiful not just in person, but also in photographs, so if you're looking to achieve the right mix of balance and harmony, create contrast using various layers. 
For more information on layering – whether textual or practical, come be a part of the Foyr community. At Foyr, we are eager to help budding interior designers pick up the art of design, through design trends, decor ideas and more. We provide learning modules to help interior designers pick up the art of layering, using decorative elements, different colors, different patterns, different styles, different textures, and more. Get in touch with industry experts, professionals and find styles to make a blank canvas look unique! 
Browse Foyr for decorating ideas on wall art, overhead lighting, or doing up your living room space. Find inspiration for home design. Sign up today for your free trial!