Home » Interior Design » How To Use Positive and Negative Space in Interior Design?
Positive and Negative Space in Interior Design
Using positive and negative spaces can make a huge difference to a space's interiors. Interior designers consider using space both positively and negatively because it makes a huge impact on the overall output of the decor. Interior designers strive to create harmony between the negative and positive aspects of a room's interiors, and try their best to balance out the elements.
Whether you're an interior designer working on a client's project, or looking to practice using positive and negative space in your own home, given below are some top design tips on how to use positive space and negative space in interior design properly. 
In this article, we will explore how designers use positive and negative space to create harmony and balance within interior space. We will also learn how to use positive and negative spaces more efficiently, to create a space that highlights, focuses on, and showcases furniture and functionality.
Read also – How To Use Materials for Interior Design?
What is Positive Space in Interior Design and Why is it Important?
Positive space refers to the space in a room that has been occupied by objects or material things. This includes interior decor, art, furniture, lighting, and other accessories such as curtains, rugs and cushions.
Since positive space determines the overall composition of interior space, it must be used properly. Positive space tends to be more dynamic as there is more focus on the objects in a room. It is motivating and active and can be used in a variety of different ways. 
It is important to use positive space such that it adds to the character of an interior. Since positive space refers to the objects and furniture, interior designers can make the most of these items to change the way an interior space looks. Be it the bathroom, living room, dining room, or bedroom, interior designers use their practical experience and knowledge and take inspiration from underlying design principles to create a well-balanced space.
While designers need to add furniture, objects and interior decor to a space, it is just as necessary for them to leave empty spaces in between these items. The fine balance of space and objects creates a pleasing dimension within the interior.
Read also – The Complete Guide To Layering in Interior Design
What is Negative Space in Interior Design and Why is it Important?
Negative space refers to the empty spaces around the positive space that take up the rest of the room. When interior designers use negative space impactfully, it tends to highlight the positive space in a room.
Positive space is typically contextual to negative space. Think about it – you can't simply add objects to a room without leaving room for negative space, else the space will look extremely cluttered. Negative space, therefore, tends to highlight the positive space and ensure that it is not overbearing. 
Utilizing and highlighting negative space is equally, if not more, important than using positive space. Negative spaces can make a home look more pleasing, both aesthetically, and psychologically. They help a room look more open and allow each item's function to stand out more clearly.
6 Tips on How To Use Positive Space in Interior Design
1. Create a modern and rustic interior design
One of the best places inside a home where positive space can be used well is the kitchen. If you're looking for ways to design a kitchen space with a modern, yet rustic farmhouse vibe, use objects as a kitchen island to bring focus on the objects in the room and make them the focal point.
Positive space can also be used through the insertion of shelves, kitchen cabinetry, and other decorative items like wooden storage boxes and glass bottles. You can also place bar stools or dining chairs around the kitchen to add more balance to the space. 
Read also – 11 Modern Rustic Interior Design Ideas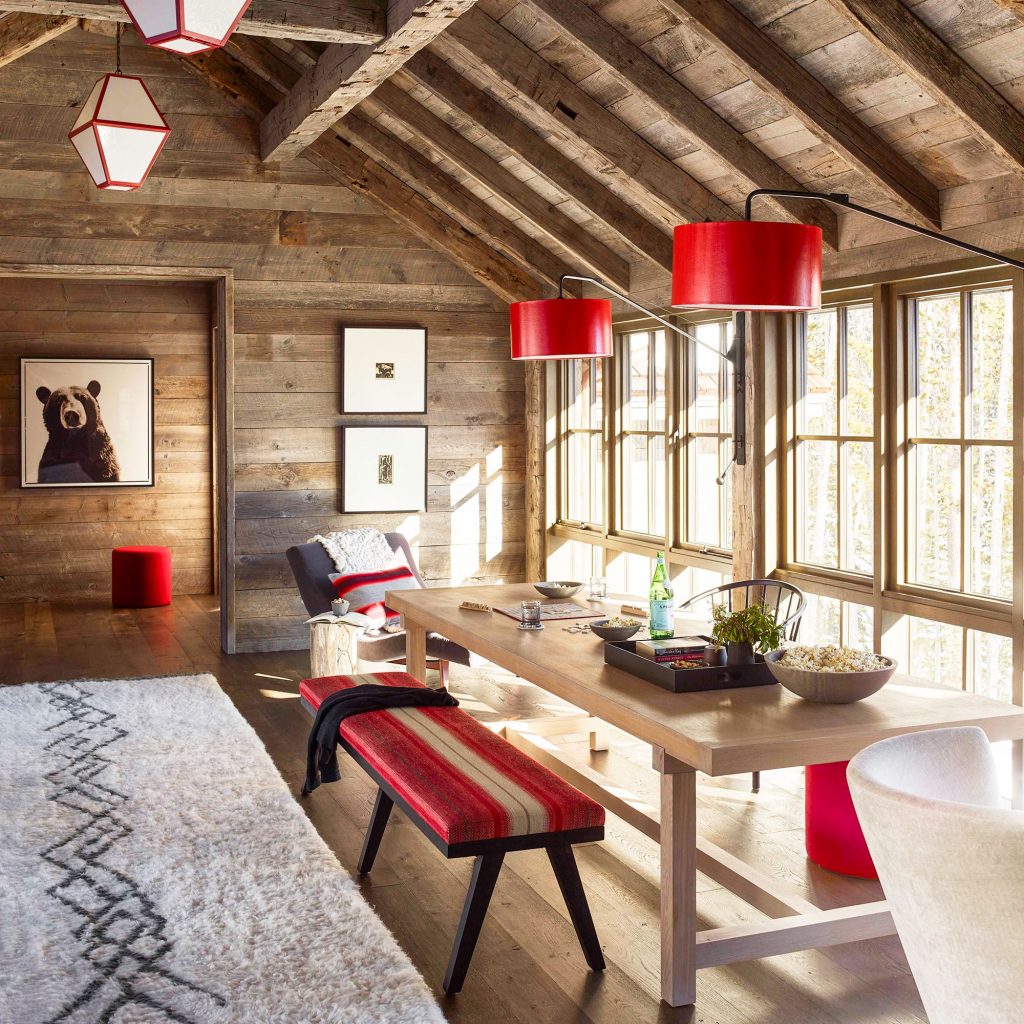 Image Credit: hearstapps.com
2. Use a single statement piece
Using positive space wisely doesn't amount to filling the room with many objects; you can even use a single statement piece such as a light fixture or artwork to elevate the room and add depth to it. For example, in the bathroom, you could consider adding an indulgent looking statement tub. The negative space around the tub can be left uncluttered.
Read also – Standard Bathtub Dimensions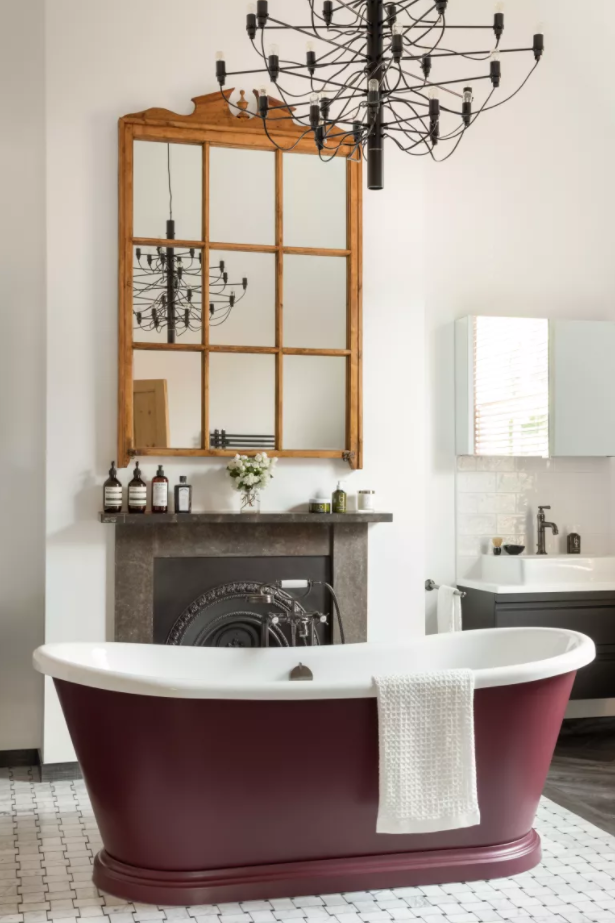 Image Credit: pinterest.com
Positive space doesn't need to be necessarily added with the help of objects – you can even add it with color. Instead of making a bold statement with pieces, art, or home decor, for a more clean and minimal look, add a pop of contrasting color to the room.
This can be done either by painting one wall a different color or adding jewel-toned furniture to the room. Use positive space in the form of colored accessories which will help breathe life into the room. 
Read also – Top 20 Neutral Paint Colors for Interiors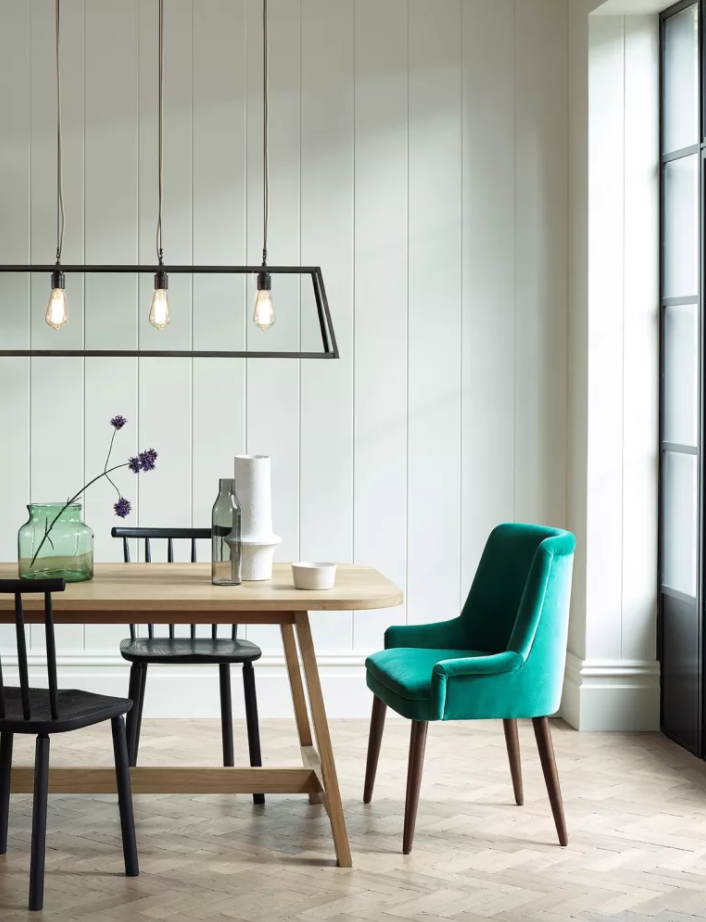 Image Credit: wp.com
4. Create a contemporary living space
Interior designers use contemporary styles to create a positive space. In a living room, a great way to create this is by adding a statement coffee table as the focal point, and then adding floor cushions, rugs, or throw pillows around it. These objects can also be added in different colors to accentuate the positive space. By placing the objects around the room, a designer creates more negative breathing space that provides a balanced ambience. 
Read also – Guide To Space Planning In Interior Design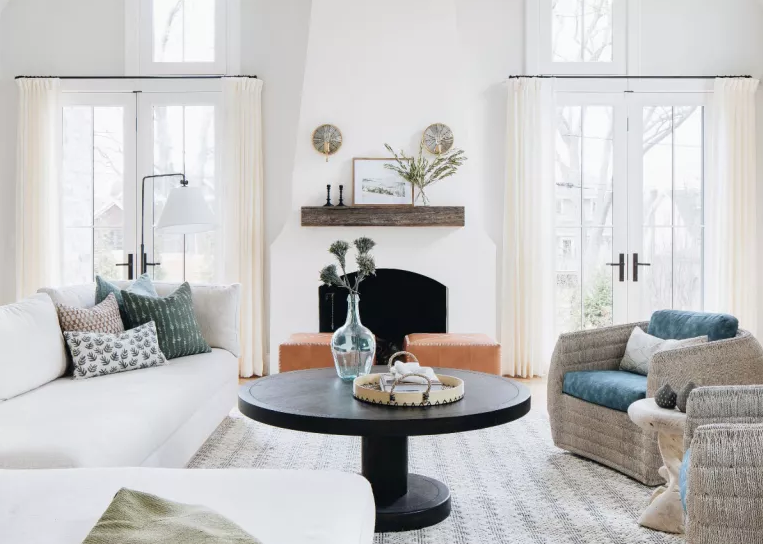 Image Credit: pexels.com
5. Patterns in the bedroom
Patterns can be used in the bedroom to fill up positive space. Interior designers typically use patterned curtains, headboards or furniture in the room, while the rest of the space is kept in a neutral tone. This works well even with smaller spaces where the bedroom does not have enough place to insert furniture or accessories. Instead of crowding the small space, you can install a patterned headboard, shelves, or even a large piece of art. 
Read also – Importance of Accessories in Interior Design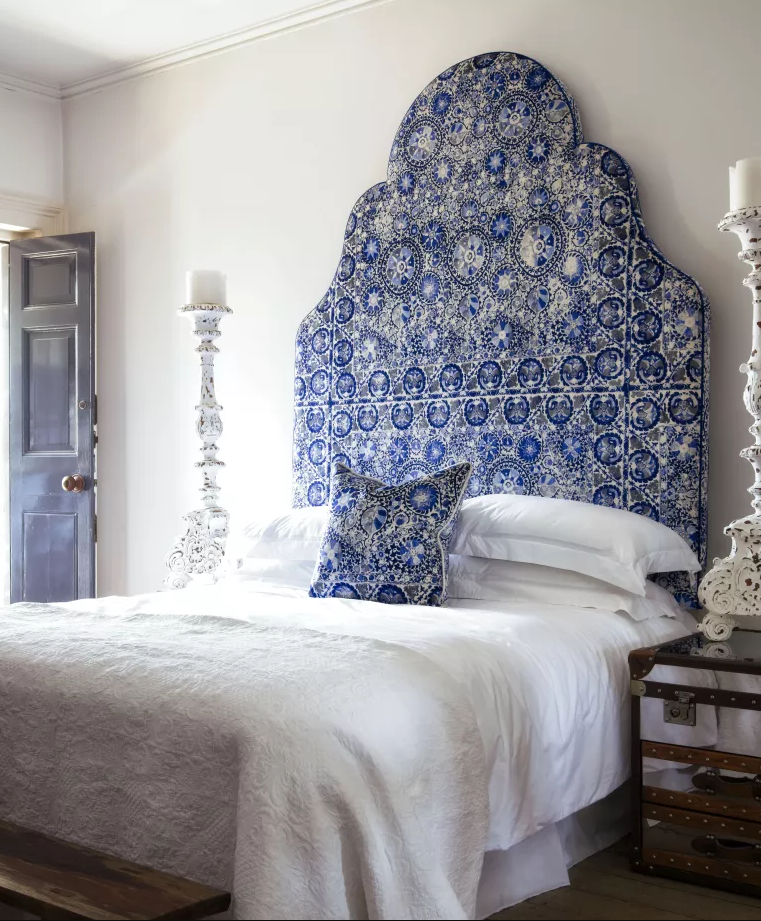 Image Credit: wp.com
While creating a workspace with positive elements, a neutral tone is generally maintained. A workspace will typically have a worktable, chair, lamps, shelves, and other accessories and items to assist your work better.
To ensure that the space remains free from clutter and distraction, add plants as elements to enhance the positive space. You can add artwork behind you (great for a background setup for video calls) and keep the rest of the space fairly empty as you may need to add items such as a printer, filing cabinet, notebooks and the like. 
Read also – 15 Work From Home Essentials for Your Home Office Setup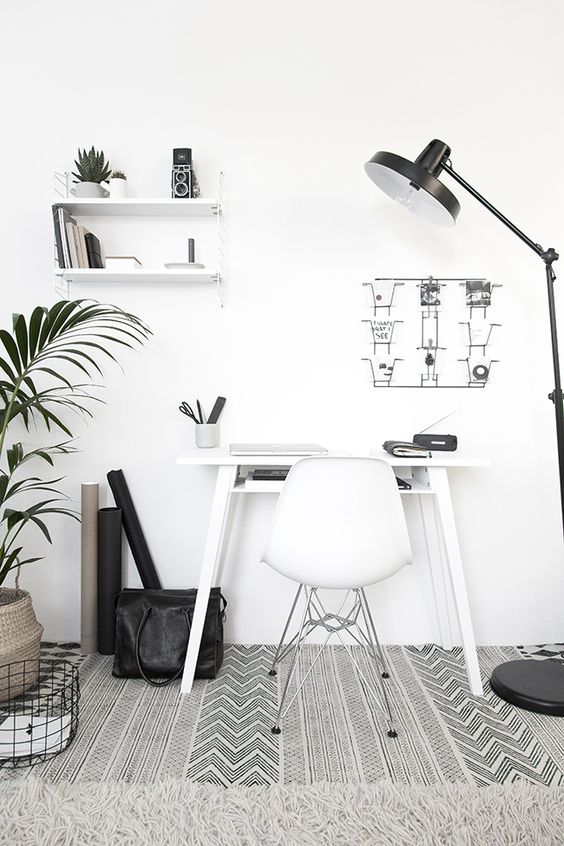 Image Credit: pinterest.com
6 Tips on How To Use Negative Space in Interior Design
Negative spaces are equally important when it comes to interior design because they give a room a lot of balance. Without negative space, the room can feel very cluttered; leave too much negative space, and the room might just seem empty or unfurnished. Interior designers, therefore, need to strike the perfect balance when it comes to leaving empty spaces; this needs to be done strategically so that the room feels right. 
To create more negative space inside a kitchen or a living room space, you should lose any solid cabinets. Cabinets tend to make the room look smaller and have a tendency to make it look cramped. To enhance the negative space in a room, get rid of cabinets, especially the ones that have a solid, darker color.
Kitchens and living spaces also have cabinets and tables, and usually, items and interior decor objects kept on them tend to clutter them more. Declutter by getting rid of cabinets and furniture that crowd the walls and the floor. 
Read also – 8 Best Designs to Upgrade Your Kitchen Cabinets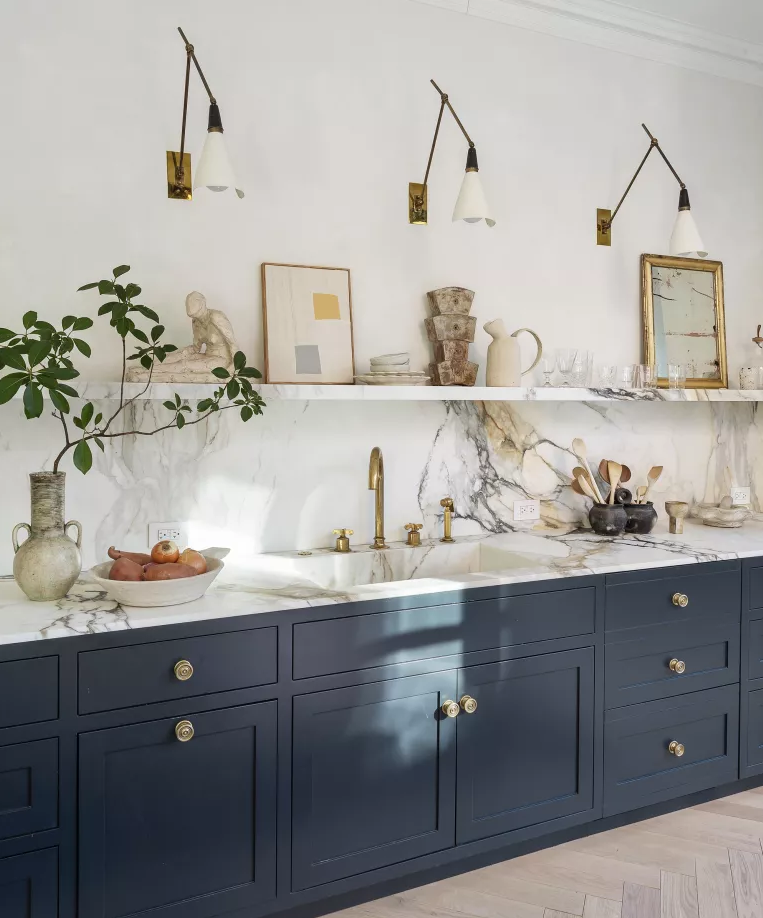 Image Credit: pexels.com
To enhance negative space in a bathroom, especially a small one, interior designers use patterned tiles on the flooring and the walls. Patterns are eye-catching and bold, and when used as tiles, create a dynamic effect without having to insert objects into the space. Another great way to create negative space in the bathroom is by using near-invisible glass screens. This creates an illusion of a larger space. 
Read also – 10 Best Bathroom Design Apps and Software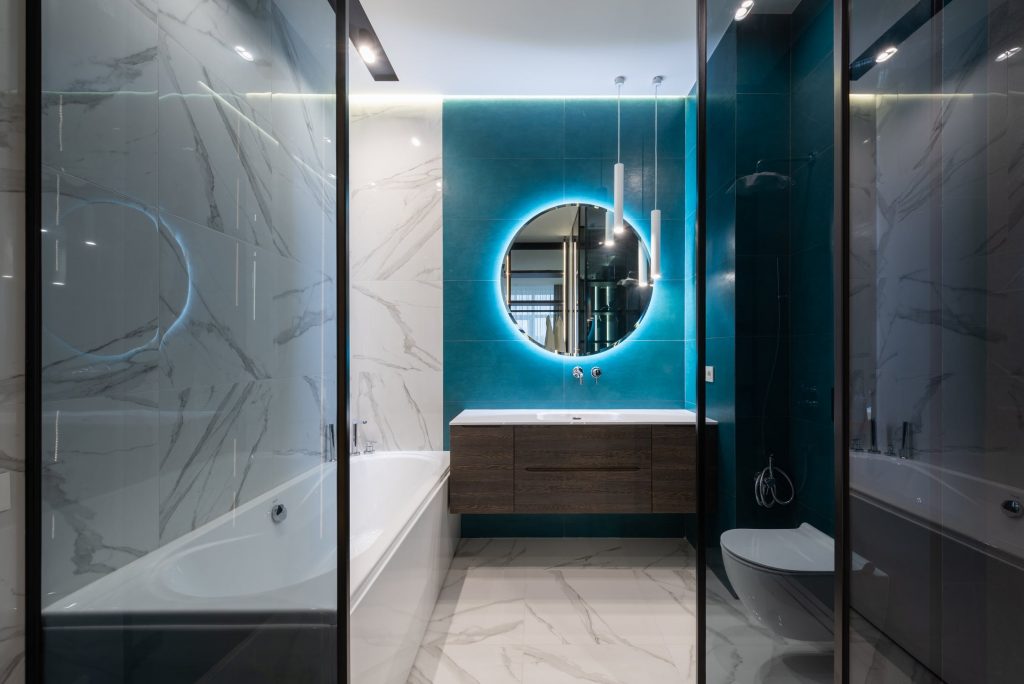 Image Credit: pexels.com
3. Create a restful living space
Small or large living spaces do not need to look empty with fewer furnishings; the negative space can be used productively to make the room look larger. Interior designers use low furniture, fireplaces, and artwork to emphasize a room's symmetry. Using lesser items and spacing them out helps focus not just on the negative space, but the positive space as well. Use a single wall hanging, lamp, or light fixture to highlight the negative space more evenly. 
To give the bedroom a minimalist appearance, interior designers use negative space by adding patterned or printed wallpapers. Botanical and leafy prints go very well when trying to create a negative space in the bedroom. 
Read also – Guide To Use Line in Interior Design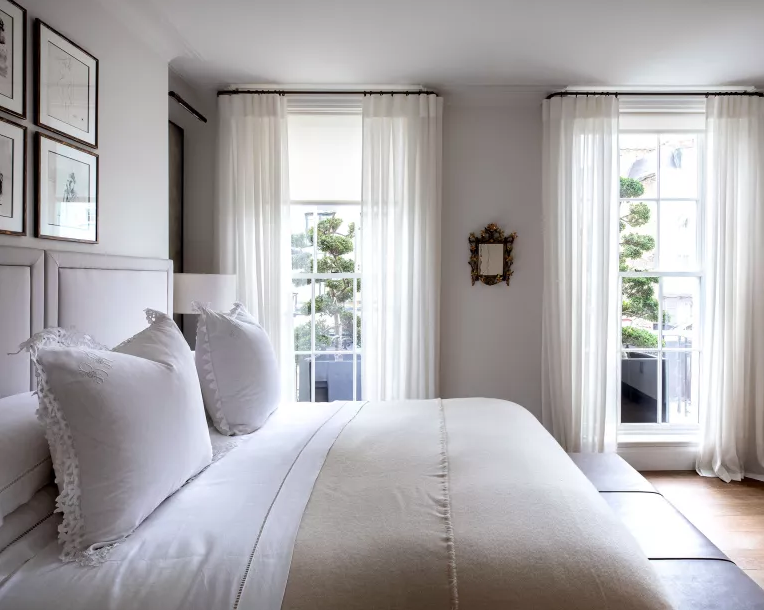 Image Credit: pinterest.com
4. Allow natural light in
One of the best ways to generate negative space positively is by letting natural light flow into the room. Every room needs natural light – if the room has a lot of furniture or decor items, then declutter it with a few tweaks. Let the light flow in to create the illusion of white space, to give the room a feel of minimalism. 
Read also – 10 Tips To Create Healthy Spaces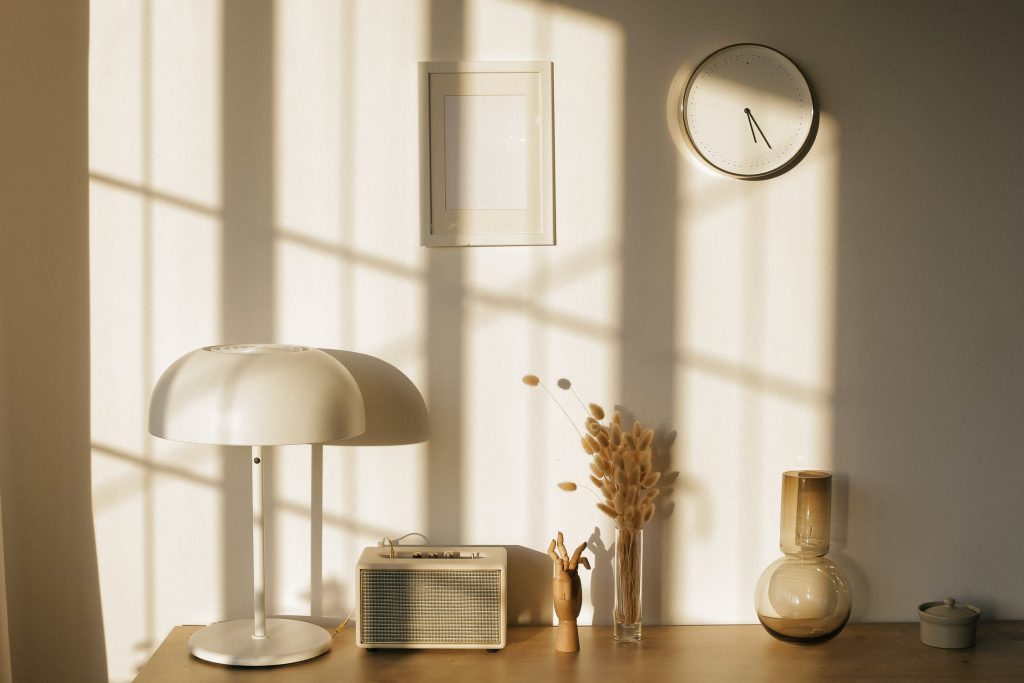 Image Credit: pexels.com
To create negative space, leave pathways and gallery spaces within the interior, empty. Instead of crowding these walking spaces with furniture, shelves, or decor pieces that lie on the floor, let there be breathing space. Avoid unnecessarily adding items, and instead let natural light flood into these areas. 
Read also – How To Use Textures in Interior Design?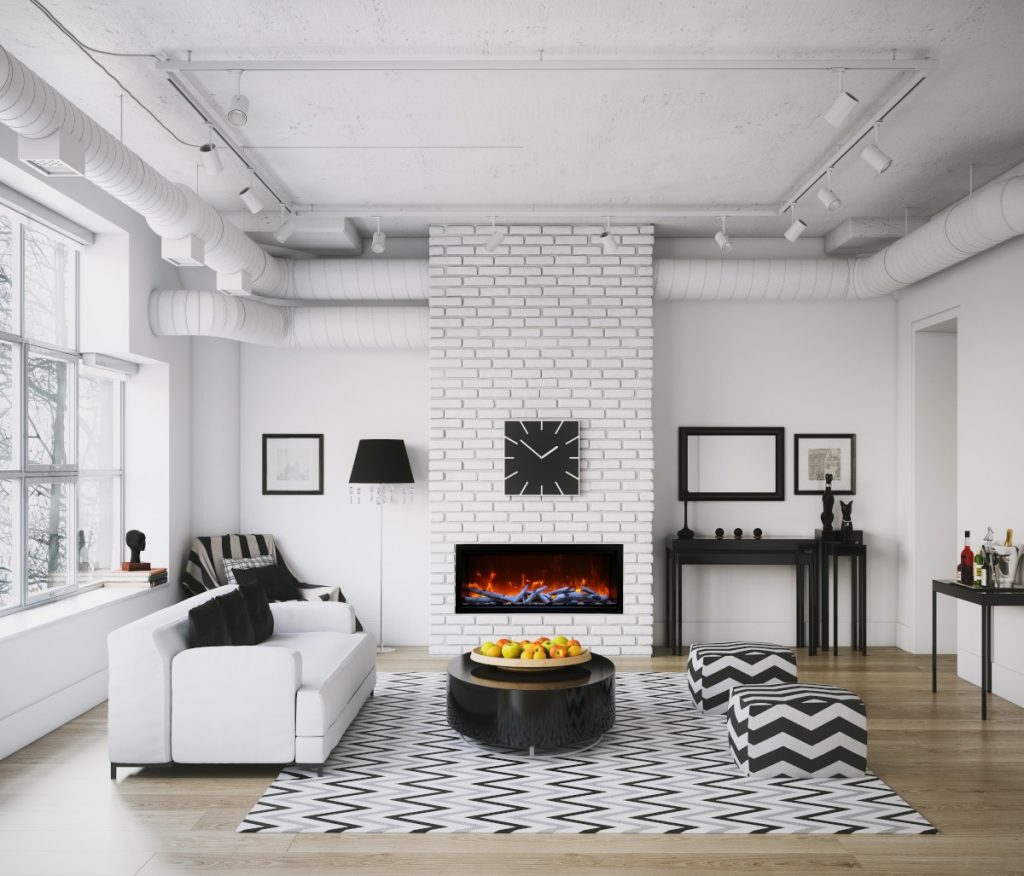 Image Credit: electricfireplaces.com
6. Use double-duty decor items
To make the most of negative and positive spaces, use a piece of furniture that serves both an aesthetic and a functional purpose. For example, a shelf can be a statement focal piece in the room, as well as hold items. Double duty decor items add more value to the room. 
Read also – 40 Best Home Decor Online Stores To Buy Home Arts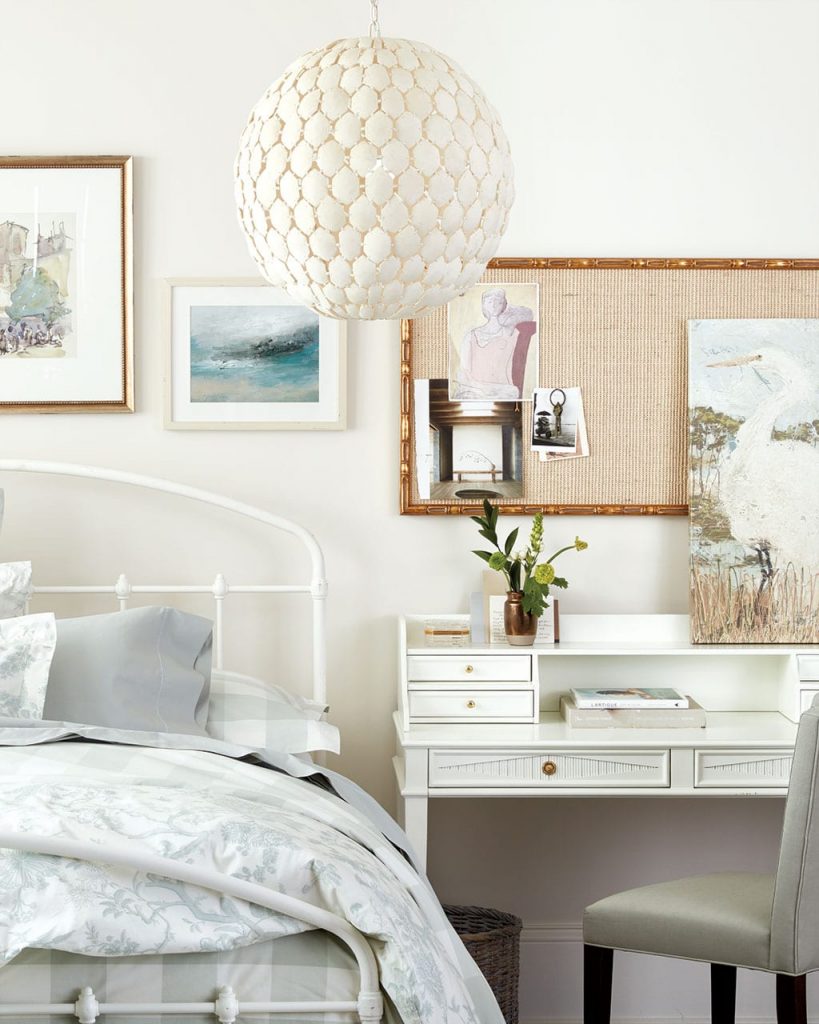 Image Credit: ballarddesigns.com
With the right design ideas and design elements, any interior designer can create harmony between the positive and negative spaces within an interior space. If you are starting as a designer and are excited to use these design elements, start with choosing the right colors from the color palette.
The use of negative space and positive space can create a harmonious balance within the interior space. Whether it's the dining room, bedroom, or kitchen, use furniture in a way that it forms the center stage. As an interior designer looking to experiment with positive and negative space, you can also use the Foyr Neo interior design software and resources available on the Foyr Learn. 
 Foyr Neo is a one-stop-shop for all your design needs. The multifaceted design software has so many features to choose from that it makes it easier to visualize your design ideas more effectively. By combining the functionality of multiple tools in one platform we empower designers to spend less time with software and more time with their clients. You can try Foyr Neo free for 14-days now and experience the power of limitless design.