Home » Interior Design » Importance of Accessories in Interior Design
Accessories in Interior Design
Beautiful home decor is a perfect marriage of different elements and accessories. The design process is a recipe of perfect proportions and ultimately provides scrumptious results. Apart from the basics of interiors, accessories are essential for taking the design to the next level. It adds style and warmth to any space, such as your living room.
A simple and basic space can be completely transformed fashionably into a modern and chic area with the right accessories. Accessories are a reflection of style, trend, and personality. The accessories – like wall art, decorative lamps, planters, and mirrors – must contribute meaningfully to the overall design.
Read also – 20 Essential Things for A Perfect Master Bedroom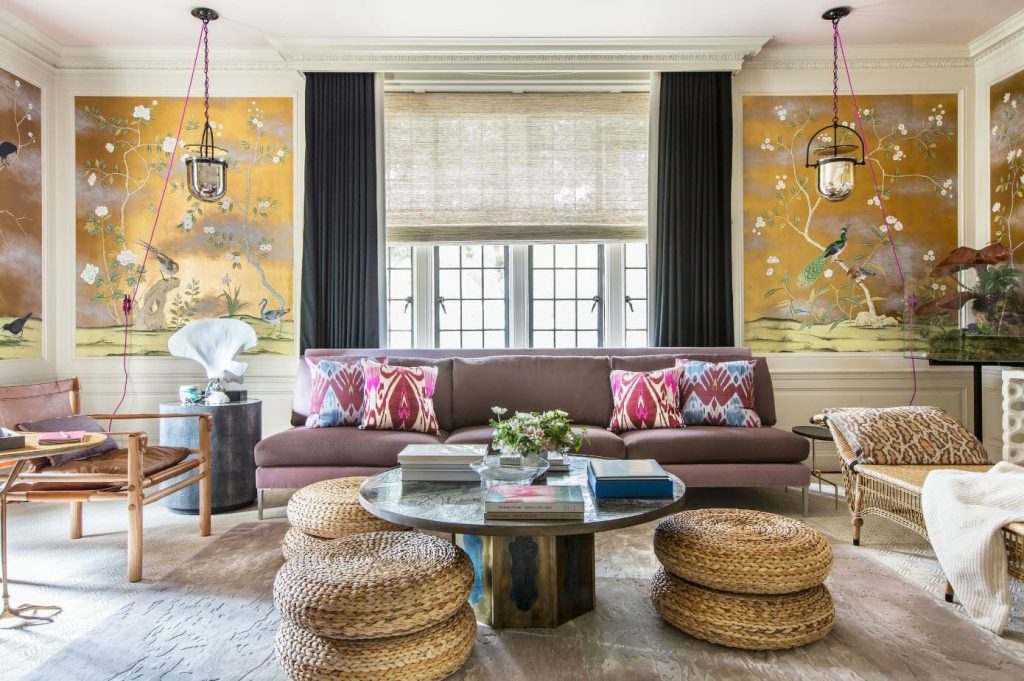 Image Credit: decorilla.com
5 Reasons You Should Accessorize
1. Add a splash of chicness
Adding accessories to your interiors gives it a splash of style and trend. Identifying the latest accessories keeps you up with what's dominating the market, and adding them to your home design brings that chicness. The interior design world is getting more and more creative and innovative.
With the latest design style trends shaping customer choices, selecting the right accessories is important. Some great ideas to add chicness to any space include adding art pieces, woven rugs, funky lamps, vases, or textured curtains in new colors. A gallery wall adds the perfect finishing touches to your living space.
Read also – 40 Best Home Decor Online Stores
2. Transform the space into something magical
Accessories have the power to transform any space. A basic room, including your home office, can be converted into a trendy space by adding the perfect accessories. These accessories bring much-needed style relief and will take your design project to the next level.
Home accessories also draw attention towards them and make sure all the room elements are well-balanced. The result: an overall image that looks stunning. Accessories help make the space come alive. Adding accessories imparts a distinct character to any room and brightens it up.
3. Display a personality
Accessories add a touch of glamor and personality to your home decor. It is like a blank canvas, and you can select something that represents your style. Good accessories for interior design reflect your choices and shape the vibe of any space. One can use eye-catching accessories and natural elements that can become a point of visual interest.
Some soothing accessories can also add depth to the room and make it appealing. The types of accessories you choose will depend on your personality and what you want to channelize. Multiple options are available for different personalities, and you can showcase your personal choices with the perfect accessories.
Read also – 11 Amazing Home Decor Trends
4. Complete the picture
Accessories in interior design help in completing the picture. This means they help synchronize and balance the other elements in a room. A stylish rag with a simple centre table makes a perfect combination, and they both balance each other. Thus, there needs to be harmony to make a complete picture for any space, and accessories offer that leverage.
5. Make it royal and elegant
Accessories can make for a royal and elegant affair. Selecting appropriate pieces gives that sleekness and elegance one desires. Accessories can transform any mundane space, and the right accessories can impart that jaw-dropping royal touch.
Candles stand, lamps and paintings are wonderful ways of adding that royalism and creating a stunning masterpiece of space. You can manifest whatever you dream of with just the right accessories.
Read also – 9 Best Home Interior Design Tips
Dos and Don'ts of accessorizing
Do create layers on coffee tables, consoles
If you are adding a coffee table, make sure the accessories you keep on it have varying heights. For example, you can place a stack of books and a tall vase. This creates a few different visual layers and ensures the space doesn't look flat. Creating layers using different accessories can freshen up any space.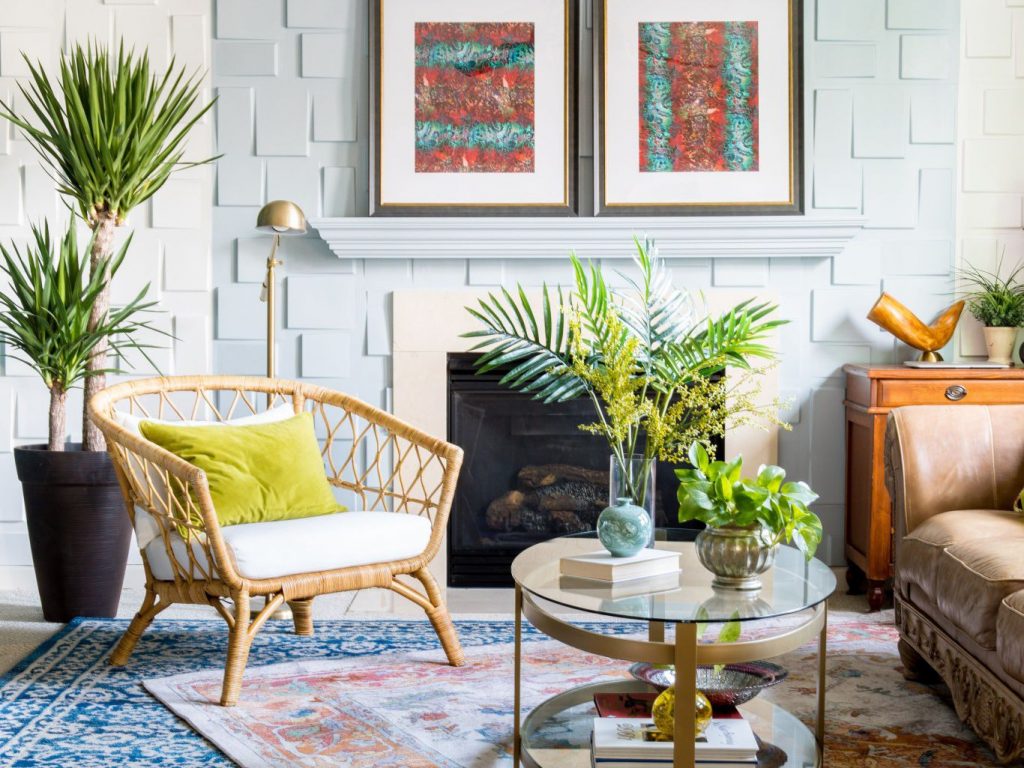 Image credit: mydomaine.com
Don't randomize styling
Storytelling is an important part of creating effectively designed rooms. Your living spaces must tell a story, rather than the accessories being arranged haphazardly. Mixing in handicrafts, art effects, and rugs is a great way to tell a story. It speaks about your personality, where you are coming from and what you want to convey through the design of a room.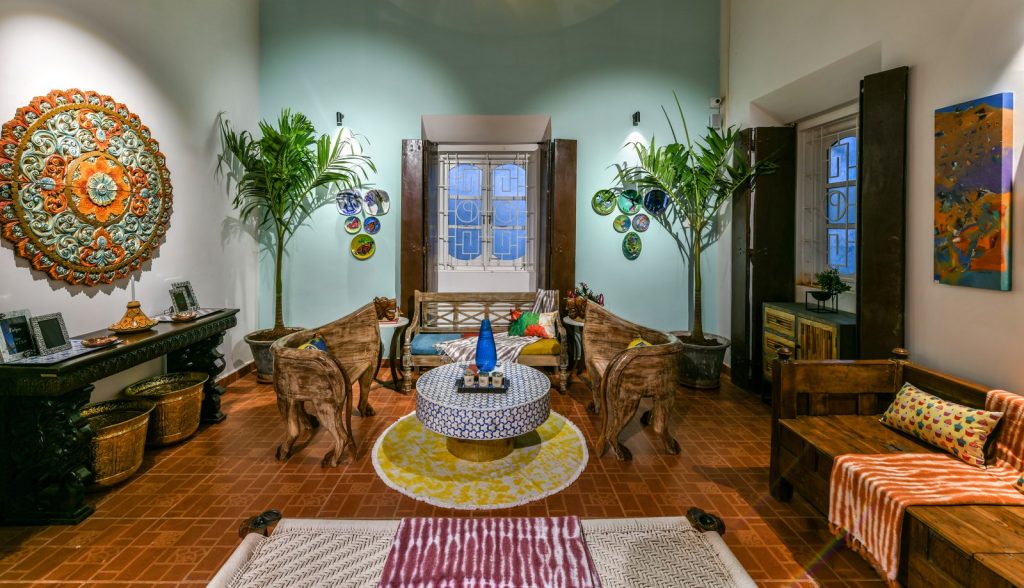 Image credit: architecturaldigest.in
Do mix and match
You don't have to stick to monotonous accessories, placements and selection; go for something unique. Mix and match styles, create a beautiful blend of traditional and modern style or combine popping colors with white interiors to have a chic-looking space.
Don't isolate the accessories
Space does not necessarily need to have accessories in isolation. Grouping them can create a stronger impact. You can combine multiple small frames to create a larger frame or get accessories in sets and mix them up for creating something unique and impressive.
Read also – 35 Spring Decorating Ideas
Do get the dimensions right
Any accessory's dimensions, space, and form contribute significantly to the overall outcome. It's important to understand the size of accessories so they do not create visually contrasting images. You must consider different dimensions and the textures of any accessory before selecting them to ensure cohesiveness and harmony in a space.
Don't clutter
Remember, when it comes to design, less is more. Do not go over the top by getting multiple accessories even if they blend well. It's important to remember that synchrony is everything, and cluttering space waters down the impact it is supposed to create.
Don't clutter, and remember to only select pieces that significantly contribute to the room's overall aesthetics. While grouping helps give a strong visual impact, remember that any accessory you select must not cut down the visual effect of the room.
Do play with lighting
The visual impacts of light shape how one perceives any space. Using accessories that contribute significantly to the lighting of the room and enhance other characteristics is important. You can use candles, lampshades, chandelier bulbs, fairy lights, etc.
These elements are perfect for setting the mood and tone of any room. One can get creative with lightning and use unconventional accessories like a wall light or a lamp that makes your room come alive.
Read also – 14 Best Living Room Interior Design Ideas
Don't match color pallet of accessories with that of your art
If your room features your art, make sure its color pallet doesn't match with the rest of the accessories in your room. This colour-matching can create a stagnant effect. But if your art has multiple color groups, then this rule doesn't apply.
5 Design Ideas to Play With Accessories in Interior Design
Here are some design tips for you, straight from professional interior designers:
1. Wall Art
You can take your design inspiration to the next level by adding wall art to your home. You can go for a modern and traditional design by using relics or a modern design combining different textures and colors. Your wall art must tell your story and how you want a space to look. It should be perceived by you and reflect who you are as a person.
Read also – 20 Best Wall Decor Ideas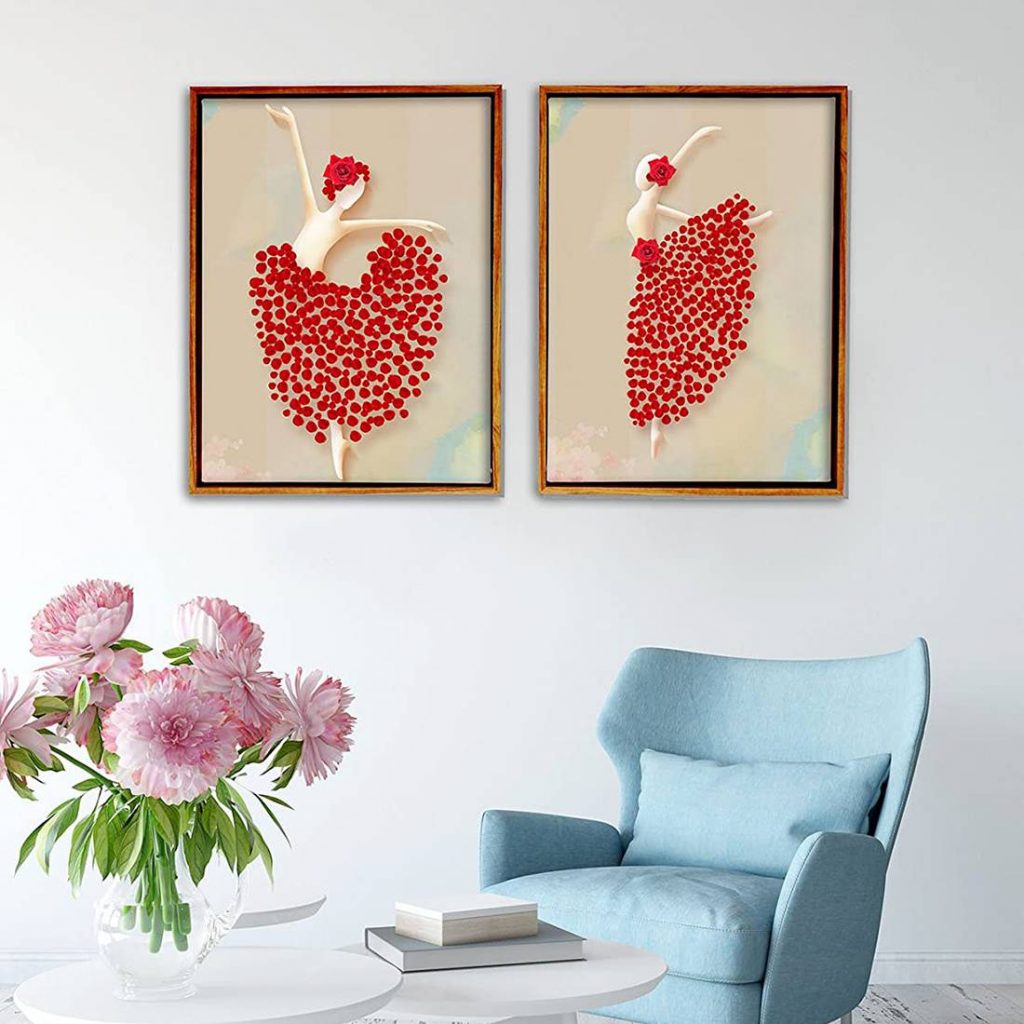 Image credit: urbanladder.com
2. Clock it up
Clocks never go out of style; they are a requisite interior design accessory that offers a collection like no other. Options range from digital, mechanical analog, and ancient clocks. The choices are endless.
You can go for a traditional grandpa clock or select chic-looking metallic clocks, tick-tock clocks, digital clocks, or clocks that show the temperature. One can play with multiple colors and textures with wall clocks. Metallic, glass, fiberglass, steel, and copper are some materials of clocks that significantly change the way a room looks and add the required depth.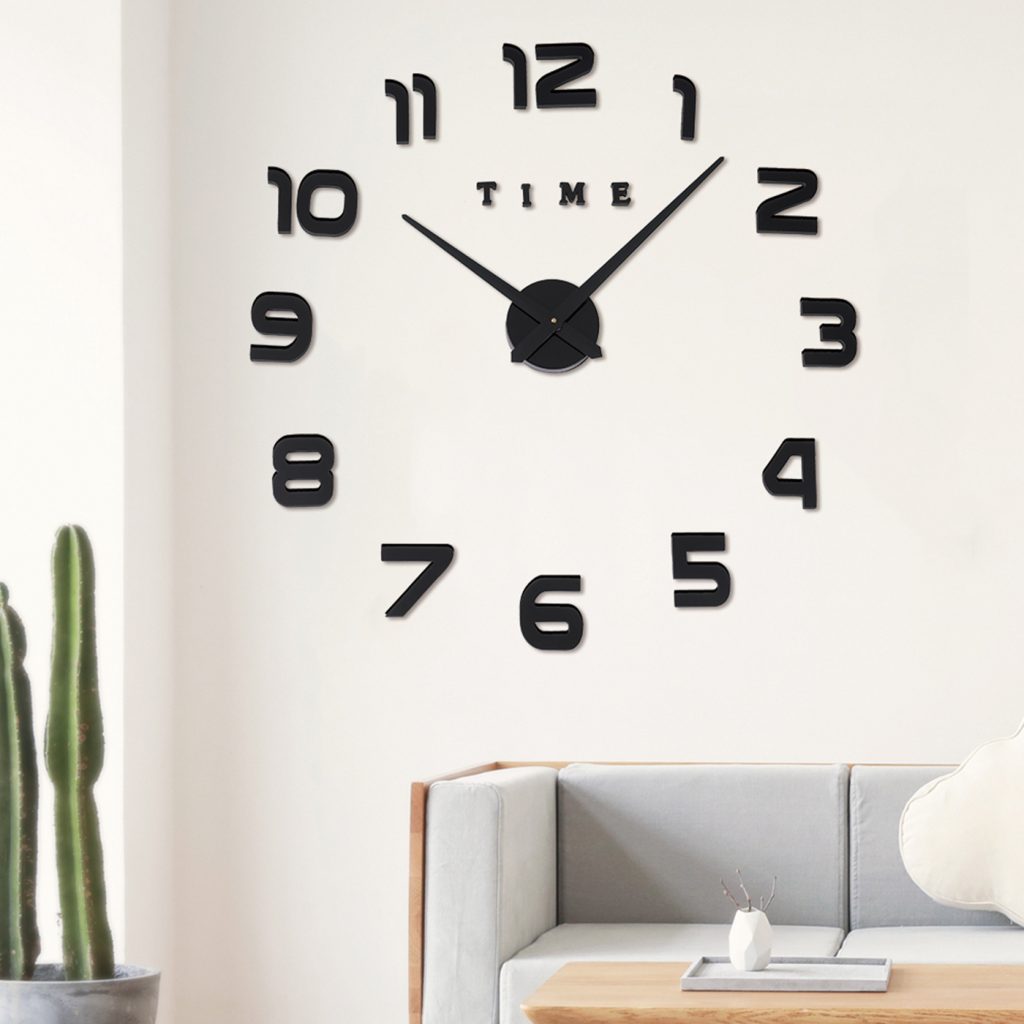 Image credit: pinterest.com
3. Planters and bonsai trees
Add a touch of nature and refresh any room's looks with planters and small trees. These are a great way to liven up the space and make it look visually appealing. You can select from various indoor plants, and if you have a green thumb, you can go for beautiful bonsai trees.
These can be placed in the room strategically to contribute to the overall aesthetics and make the place look homely and warm.
Read also – 15 Easy Houseplants To Grow Inside Your Home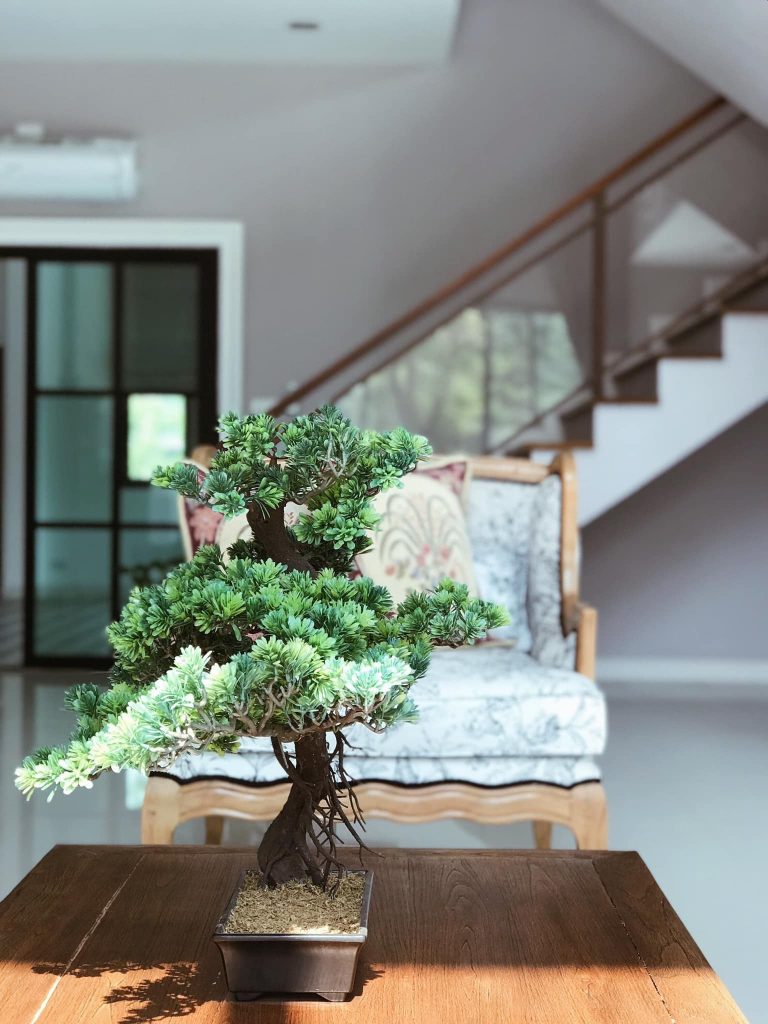 Image credit: pinterest.com
4. Lamps
An interior design accessory that never goes out of style is lamps. Lamps add an element of texture and style to your room and shape the spirit and mood of the room. The lighting adds to the visual characteristics and creates an impressive style.
You can go for lamps in wood, metal, pottery, etc., or go for fine china glass. It all depends on the other accessories and furniture of the room and how they are in harmony together.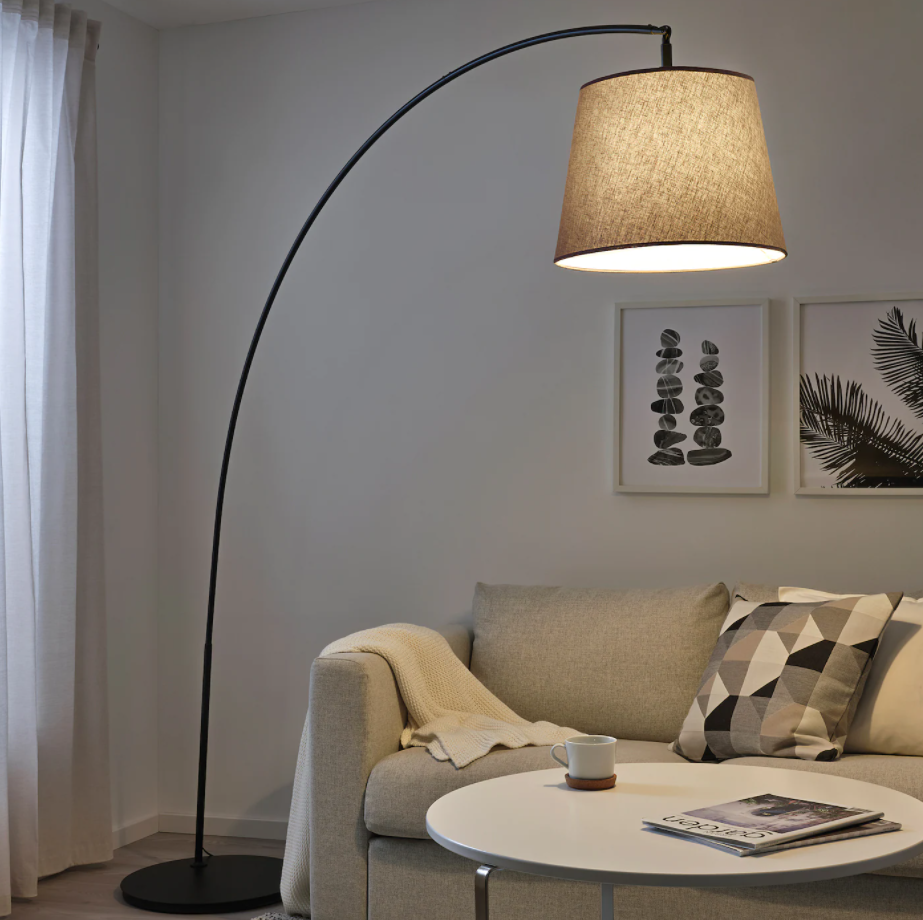 Image credit: ikea.com
5. Pictures and paintings
There is nothing more personal than pictures and paintings. Select the best pieces from your collection to showcase in your living spaces. Pictures are a throwback to the best moments of your life and give a personal touch to any space.
You can also display old and new photos. Remember to figure out the arrangement of your photo frames to create a stronger impact and add the touch of your personality to the space.
Read also – 30 Traditional Living Room Ideas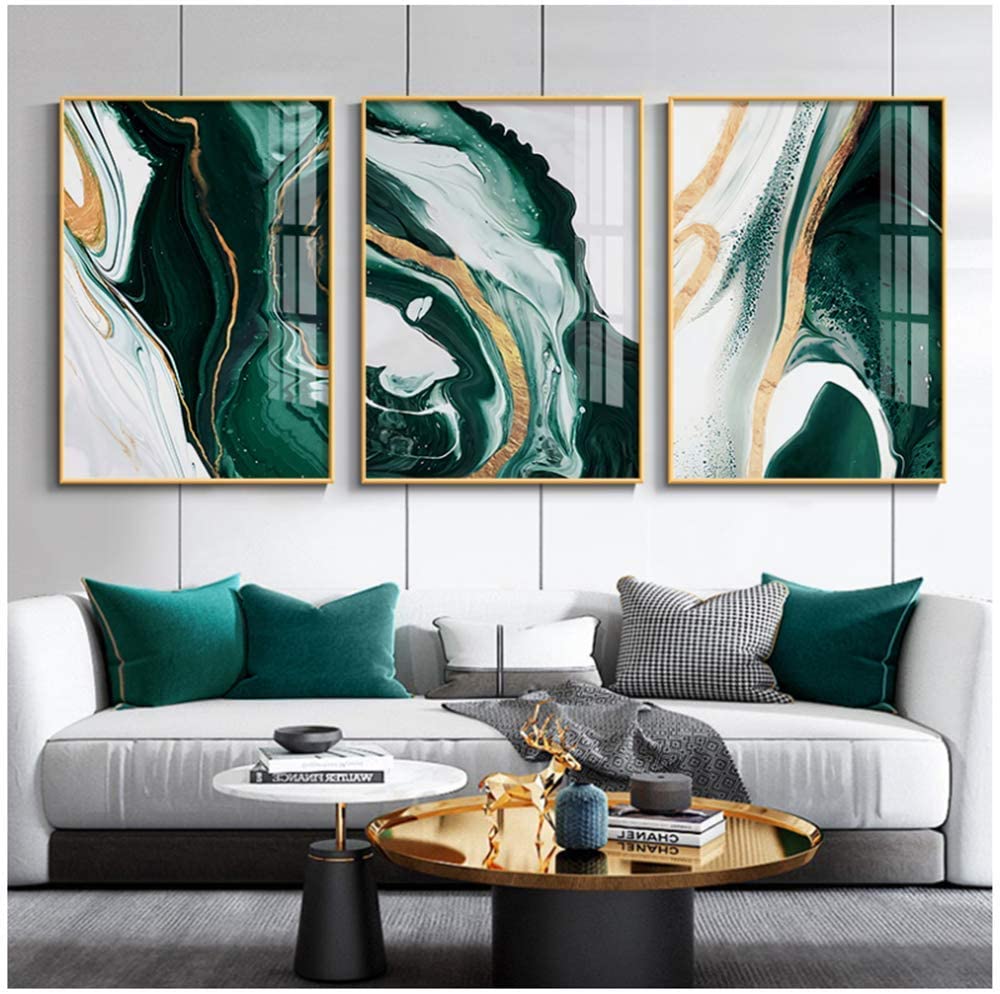 Image credit: ubuy.co.id
Conclusion
Creating a personalized space is reflective of your style. With the right accessories, color schemes, and breaking some home interior design rules, you can create something that is exclusively yours. Combining a variety of contemporary and modern styles for designing the interiors of your space can work wonders.
If you have the right business tools, each stage of the interior design process will be easier and more efficient.  Foyr Neo is a one-stop-shop for all your design needs. The multifaceted design software has so many features to choose from that it makes it easier to visualize your design ideas more effectively. 
60K + ready to use products 

Build Floor Plans, edit in 3D

Drag and Drop Interface

4K Renders in minutes
Furthermore, it doesn't take up a whole lot of space due to its incredible cloud computing feature. It saves time and money on licensing. Anyone can create absolutely remarkable home designs with these design tools. Foyr Neo is now available for a 14-day free trial, allowing you to explore the potential of infinite creation.