Home » Interior Design » The Definitive Guide To Use Line in Interior Design
Using Line in Interior Design
Lines are quite a simple element of interior design. Primarily, there are curvilinear lines or rectilinear lines in the interior design along with line shapes that can be beautifully arranged in vertical, horizontal or diagonal patterns. Line in interior design is often used to define a space, create an emotion or create different patterns. 
For instance, horizontal lines create a sense of stability. Suppose we take a room with defined millwork such as a chair rail, crown moulding, wainscoting, and tall baseboards. Those horizontal lines create a feeling of timelessness, stateliness and even masculinity sometimes, thus lending the whole space a pervading sense of stability.  
Line indicates the boundaries of both straight and curved surfaces. The dynamic and playful nature of diagonal lines brings in drama and movement in rooms with round staircases or modern fabric patterns. On the other hand, curved lines are more often found in windows, furniture, and arched doorways.
Line in interior design is the heart of form. Its characteristics comprise straight, vertical, horizontal, diagonal and curved forms and define the shape and volume of space. Other elements of design include space, texture, form, colour, light and pattern. The right balance of all interior design elements is vital to every design scheme.
Read also – Interior Design Basic Concepts, Elements and Principles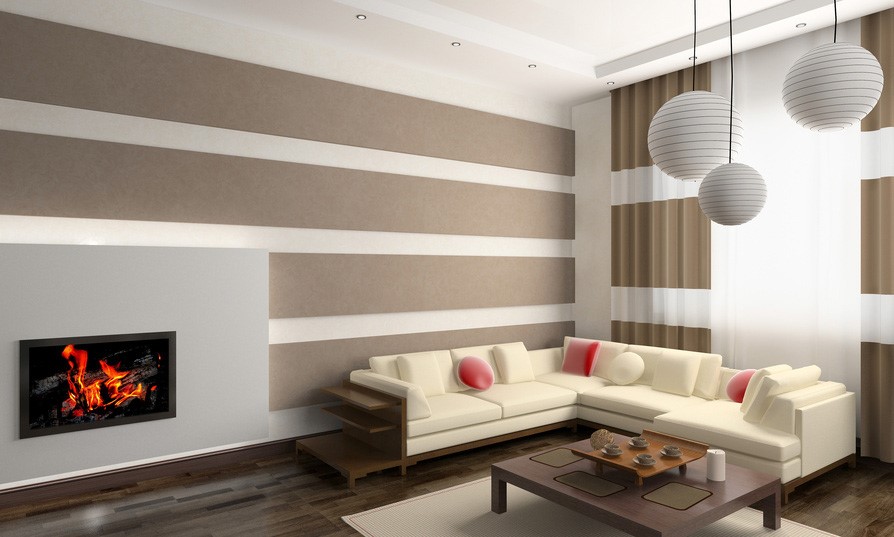 Image Credit: kaodim.com