If you're an interior designer, when you're given a new project to work on, you can probably envision in your head what the final result could look like. Though your imagination knows no bounds, your clients may not share this same ability to visualize the dream home that you have in mind for them.
So, what can you do to show clients your design plans and get feedback and approval?
The answer to this is 3D rendering. Also known as architectural rendering, this is the process of creating digital images that illustrate how a fully designed space or building will look before any real-world action takes place.
In order to create a 3D render, though, you need access to special software that can use all the digital elements and models you provide to output a photorealistic image. There are many kinds of software on the market, but a great deal of them require heavy-duty computers with large storage and processing space.
If you don't have access to this kind of device – and don't want to spend a large amount of money required for this – then your best bet is to use an online, cloud-based rendering tool.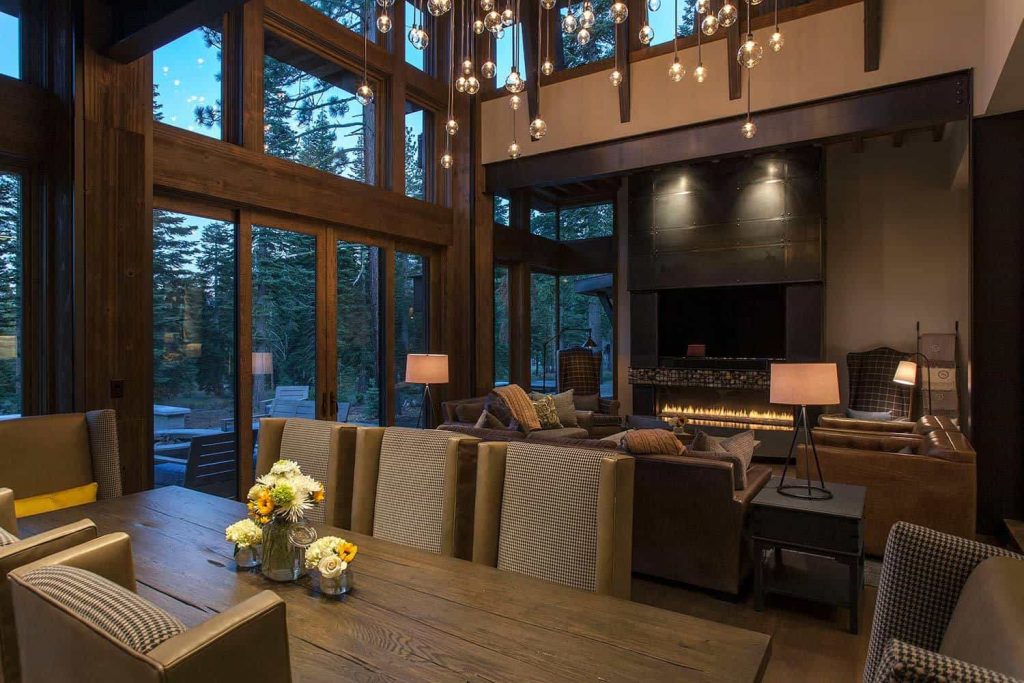 Benefits of Online Cloud Rendering Software Tools
As an interior designer, it is crucial that you're able to bring your concepts to life without losing time and incurring heavy expenses. Without this, it becomes very challenging to run a successful business and keep clients happy. Thus, using an online cloud rendering software offers many benefits in different spheres of design.
You can use online cloud rendering software for many different functions, including designing and presenting 3D furnished apartments, and creating a walkthrough with 360-degree views, design boards, and other interactive elements.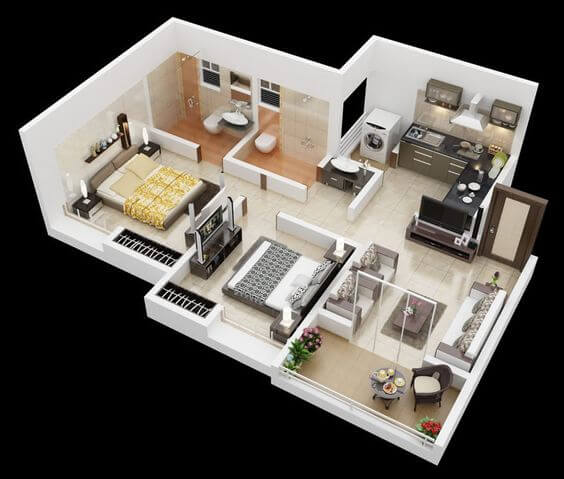 3D rendering software also enables you to:
Create anything using online cloud rendering software, from floor plans to furnishings; you can choose from almost unlimited textures or materials and create any style that fits the requirements and aesthetics
Give your clients a space they can interact with and explore, helping them understand the materials, textures, lighting, appearance, and feel of a place without that place actually existing
Learn more about clients preferences and feedback instantaneously as they experience your ideas in 3D.
It is useful for designing any project, whether small or large, for residential, office-related or commercial projects.
Allow your clients to experience full customization and give them options based on the nearly unlimited options available with online cloud rendering software tools that allow you to create virtually anything.
Reduce expenses, logistical issues, and project management issues by presenting the entire project online in virtual reality.
The projects that you render using a cloud rendering tool can then be easily shared online and viewed on phones, computers, and tablets. This means that customers can access your design anywhere and view it at a time that's convenient for them. This will help them make faster decisions, which then enables you to shorten the sales and purchase cycle significantly and increase your number of clients.
What Makes a Good Cloud-Based 3D Rendering Software?
Because 3D renders are so important within the interior design and architecture worlds, there are a great number of tools on the market that you can choose from, each of which have different price points, features, and operating system necessities. Despite the dizzying number of choices, it is crucial that you choose the right software for you so you can optimize your visualization process.
The key to selecting a good rendering software is mapping your needs to features provided in the software. A good online cloud rendering software should offer the following features: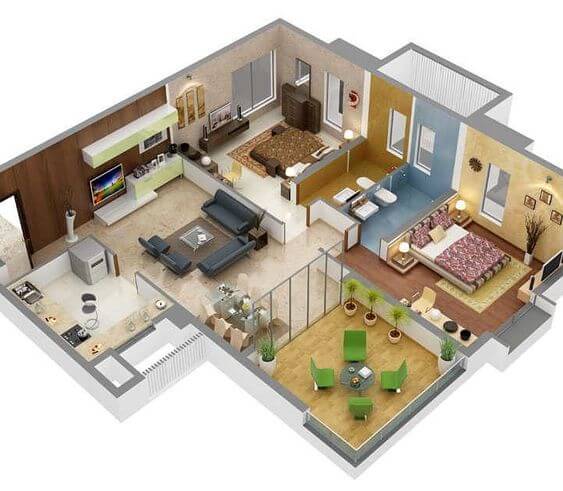 An easy to use interface
Good support from the company
Easy to understand and good quality tutorials
Easy methods for modeling and adding textures, lighting, and rendering
Predefined templates and models
The software that we will discuss in this post contains the above features; but in order to further distinguish the top tools, we've outlined some further criteria to consider.
Here are some of the criteria by which you can assess how suitable an online cloud rendering software is for you:
Price: Depending on your budget, you can find the right rendering software that does not go beyond your abilities.
Compatibility with Other Tools: In the interior design world, designers often use multiple tools for the different steps of their workflow. Thus, it is important to use software that can work in conjunction with these other tools.
Operating System: Whether you are working on a Mac or Windows, you want to make sure your operating system can run the software properly.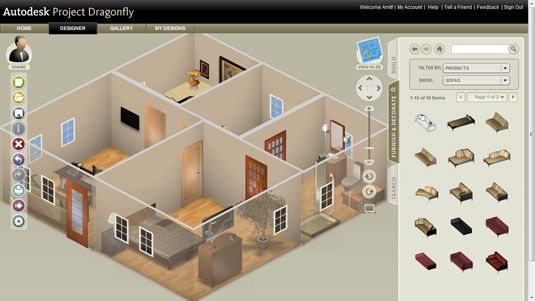 Based on the above criteria, here are the top 8 online cloud rendering software tools for interior designers:
1. Artlantis
Artlantis has amazing lighting features for creating numerous lighting possibilities for both indoor, and outdoor scenes. Their built-in render manager helps you deal with large file downloads, which makes rendering much more efficient. You can create both high resolutions still images and high-resolution animation and 360-degree panorama on two versions of this rendering software.
Price: $1,150/year
Compatible With: Standalone
Operating System: Windows, Mac
2. Foyr Neo
As opposed to the other tools on this list, Foyr Neo is the first interior design rendering software built from the ground up with interior designers in mind. It can do anything and everything an interior designer needs, such as creating floor plans in 2D, designing in 3D, and getting high definition renders of entire rooms and furnishings. Its rendering engine is highly powerful and fast, and it can deliver HD renders in under 10 minutes. Even better, you can render multiple images at once and keep working on your designs while the renders are fired off in the background.
Price: Starting at $504/year
Compatible With: Any floor plan creator and/or texture creator
Operating System: Windows, Mac
3. VRAY
VRAY has been one of the most sought after rendering software in the market. It was introduced by 3ds Max, the inventors of computer graphics. It has a very powerful rendering engine along with a long list of tools and features for easy visualization, ranging from a small room to a skyscraper. New learners can find it a little bit intimidating, but it is worth the time, money, and effort spent over it. VRAY is competitively priced; Twin-engine performance, Global illumination, Real-world cameras, Denoiser, One-click VR, Frame buffer, and Network rendering are some of its salient features.
Price: $750/year
Compatible With: 3ds Max, Blender, Cinema 4D, Maya, Modo, Nuke, Revit, Rhinoceros, SketchUp, Unreal
Operating System: Windows, macOS, Linux
4. Mental Ray
Mental Ray is often viewed to be closely similar to VRAY, yet Mental Ray has managed to carve a niche in the world of rendering software. Makers of the software have attempted to make a powerful rendering engine with versatile tools and features. It has an easy user interface, making it more accessible to new users. Mental Ray is built on NVidia's CUDA technology and can use both GPU and CPU for rendering.
Price: $295/year
Compatible With: 3ds Max, Maya
Operating System: Windows, macOS, Linux
5. Octane Render
Octane Render is a power-packed rendering software with a highly capable rendering engine and a large number of designing features. If you are a pro at basic landscape designing, then it is time to move on to Octane Render. The best feature of this rendering software is its rendering engine which is not only powerful but also is a lot faster than other free rendering software available on the internet. If you are a design professional and looking for designing software that can give a boost to your career prospects, then Octane render is a good option. As a designer, you will lay your hands on a large pool of materials and textures through this software.
Price: $777-$1,000/year
Compatible With: 3ds Max, ArchiCAD, AutoCAD, Blender, Carrara, Cinema 4D, DAZ Studio, Houdini, Inventor, Lightwave, Maya, Modo, Nuke, Poser, Revit, Rhinoceros, SketchUp, Softimage
Operating System: Windows, macOS, Linux
6. Autodesk Revit
Another famous name in the rendering community is Autodesk Revit. This rendering software has a powerful rendering engine along with a wide range of powerful tools, textures, and models to experiment with. Excellent customer support and community support are cherries on the top. BIM functionalities make Autodesk an extraordinary rendering software. If you are looking for software for professional use, then Autodesk Revit is a perfect choice. Autodesk offers a free educational license to students for learning to design through one of the most potent rendering software available in the market.
Price: $2,310/year
Compatible With: Ideate BIM Link, Coins Auto-Selection Box, Palladio X BIM Windows Layout, RTV Xporter Pro, Enscape, VRay, Lumion, Twinmotion, Flux, Maya
Operating System: Windows
7. Cinema 4D
Whether you want to build, animate, render, model or texture, you can do it all with Cinema 4D. If you have invested enough time in learning tips and tricks for using Cinema 4D, then you will find no other rendering software better than it. The software enables designers to render unique and distinctive scenes.
Price: $81-3,495/year
Compatible With: Adobe Photoshop, Adobe After Effects, Final Cut Pro, Nuke, Shake, Fusion or Motion
Operating System: Windows, Mac
8. Lumion
Another popular rendering software on the list is Lumion 3D. Its easy user interface and set of powerful tools let you create distinctive designs with minimal effort. Apart from that, it is compatible with almost every rendering software available in the market. This feature is especially useful when you have to deal with students or other fellow architects who prefer other software for rendering.
Price: $1,740/year
Compatible With: SketchUp, Autodesk Revit, ArchiCAD, Bentley, Allplan, Vectorworks, Rhinoceros, 3ds Max
Operating System: Windows
Final Thoughts
As you can see, there are a great number of tools that can help you render incredible 3D images of your designs. Because each software listed above has different features, price points, and operating system necessities, it is up to you to decide which tool works best for you, based on your unique needs.
Overall, if you are looking for a cloud-based 3D rendering tool that also allows you to work through your complete interior design workflow, Foyr Neo is the number one choice. This tool's rapid on-cloud rendering will have you sharing your ideas with clients and colleagues in no time at all, so you can focus on designing and growing your business.
In addition, with the help of the smart and highly responsive customer success managers at Foyr, you can offer your clients a completely immersive tour of your unbuilt space, so they can get an even more in-depth feel for your designs. These 360º tours are completely online and URL-based, so they can easily be shared online, and clients can access them from computers, phones, tablets, and even through virtual reality. No other software on the market offers this unique capability.
If this sounds intriguing to you, you can sign up for a free 14-day trial (no credit card required), or set up a demo with the Foyr Neo customer success team to see how this solution can work for you.
Disclaimer: The information contained in this website is for general information purposes only. All logos/Softwares/company names are registered trademarks of the respective companies and Foyr has no associations, connections or affiliations with any of the software or companies mentioned on this website. All views written here are personal views of the independent writer. If you notice any infringement of copyright violations please write to us at legal@foyr.com