Your imagination knows no bounds, but your clients may not share the same ability to visualize the dream home that you have in mind for them. You need an online cloud rendering software that breathes life into your ideas and concepts while making it real for your clients. Using online cloud rendering software can help clients exploring life-like renders of your work with real time 3D rendering, getting quick feedback, and sealing the deal almost immediately.
Choosing the best online cloud rendering software is challenging because there are many options available with their own unique features and benefits. It is important to find out an online cloud rendering software that has all the features necessary to transform your design into 3D. The best online cloud rendering software makes photorealistic versions of your design virtually indistinguishable from real-life photographs and is also easy to use.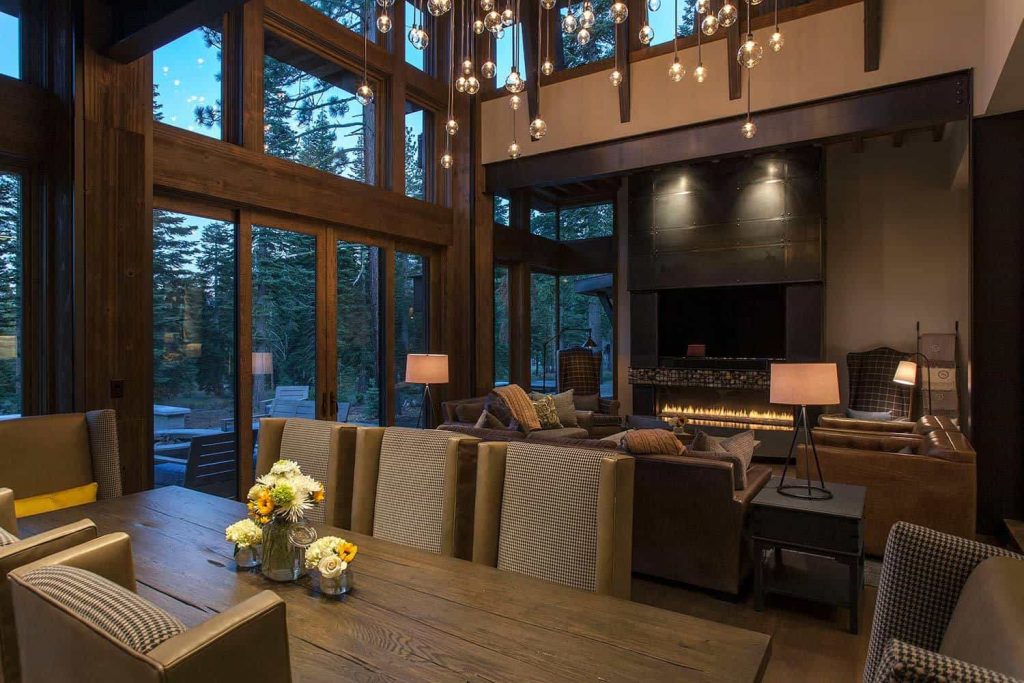 You can choose between different online cloud rendering software tools to do the tasks yourself or work with a business with the expertise to get this done. You send your ideas, drafts, brochures, and all relevant content in the form of ppts, 3sd or other files as there is a huge difference between 3D modeling and rendering. You can also send drawings, brochures, etc. And the company can use the right tools to convert your work into 3D, which can then be shared on any device.
Using online cloud rendering software to create 3D renderings of your plans and designs provides many benefits, the most important one being making your concepts more real to the purchasing clients. However, there are a number of software tools available to do the job, and it is essential to buy the right one for your business needs.
Benefits of Online Cloud Rendering Software Tools

As an interior designer, bringing your concepts to life without losing time and incurring heavy expenses is crucial to run a successful business and keeping clients happy. Using an online cloud rendering software offers many benefits in different spheres of the design application.
Create anything using online cloud rendering software, from floor plans, to furnishings; you can choose from almost unlimited textures or materials and create any style that fits the requirements and aesthetics.
Give your clients a space they can interact with and explore, helping them understand the materials, textures, lighting, appearance, and feel of a place without that place actually existing.
Learn more about clients preferences and feedback instantaneously as they experience your ideas in 3D.
Meet tight deadlines by saving time. Using online cloud rendering software means that you can create your designs faster with interior design rendering.
It is useful for designing any project, whether small or large, for residential, office-related or commercial projects.
Allow your clients to experience full customization and give them options based on the nearly unlimited options available with online cloud rendering software tools that allow you to create virtually anything.
Reduce expenses, logistical issues, and project management issues by presenting the entire project online in virtual reality.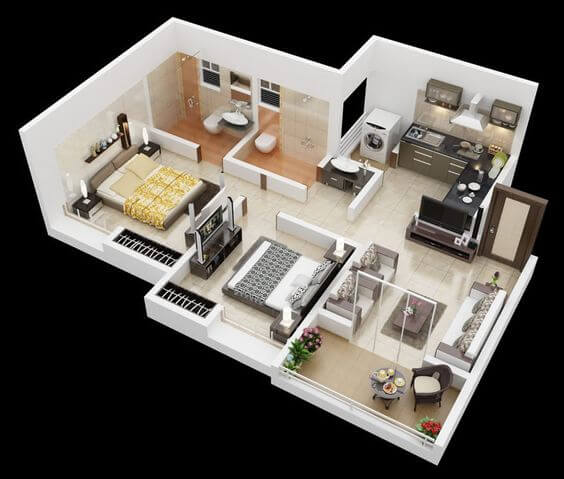 Using online cloud rendering software can carry out many different types of functions. You can use it to make 3D furnished apartments, create a walkthrough with 360-degree views, design boards, and other interactive elements. These can often be created in a few days depending on your level of skill, or if you work with other businesses to create your 3D renders. The generated 3D project can then be shared online easily and can be viewed on mobiles, computers, and tablets. This means that customers can get your design anywhere and view it at their own comfort like quick as a wink renders. This will help them make faster decisions, and you can reduce the sales and purchase cycle significantly to focus on other or newer clients.
Remove the discomfort and time loss needed for visits in physical locations such as sales locations and sites. Offering comfortable and less time-consuming options play an important role in building your brand and gaining trust.
Essential Features of an Online Cloud Rendering Software

Online cloud rendering software should offer the following features:
An easy to use interface
Good support from the company
Easy to understand and good quality tutorials
Easy methods to model, add textures, lighting, and rendering
Additional plugins
Predefined templates and models
Such features make it easy to transform drawings and other material into 3D renders and can be used by those who are not experts in using online cloud rendering software. They typically have pre-made layouts for common requirements and a number of options for different textures like fiber, wood, metal, etc. An excellent online cloud rendering software should be relatively easy to learn and use to transform your vision into virtual reality for your clients.
Best Companies for Online Cloud Rendering Software

You can choose from a number of online cloud rendering software companies which provide different features to create the world you want to show. Here are some of the top online cloud rendering software tools for interior designers.
1. V-Ray
It is a plugin which helps create photorealistic images and increases the speed of rendering a file. V-ray is compatible with 3ds Max, Maya, Cinema 4D, SketchUp, Blender, and others.

2. AutoCAD
It is one of the best known 3D modeling applications in use. It is highly versatile and offers shared views, and is available as a web and mobile app.

3. Foyr (Neo)
NEO by Foyr is the first interior design rendering software dedicated to interior design alone. It can do anything an interior designer needs such as creating floor plans to 3D renditions of entire rooms and furnishings. It is great for 2D and 3D work and is flexible. It has a rapid on-cloud rendering and can be easily shared with colleagues and clients, making Foyr Neo one of the best tools for online cloud rendering software.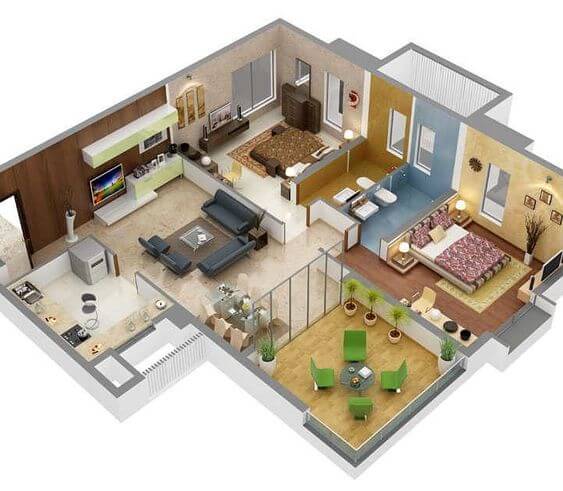 4. Autodesk's Revit
Revit is largely used for structural engineering and architects and can be used by interior designers, but it is not optimized for them. It is a Building Information Modeling tool that allows collaborative designing and modeling to be done for architecture and structural engineering.

5. 3ds Max
You can use it to make photorealistic renders and 3d visualizations using the software and its plugin V-ray. Use it to create realistic lighting, models and textures. One of its helpful features is a realistic camera setting which gives real-camera like settings which are useful for pictures of interior designs.

6. Adobe Photoshop
Adobe Photoshop is one of the best-known tools for editing images. However, it can be used along with other software to create realistic 3D visuals that are helpful for interior designers.

7. Sketchup
Sketchup is an intuitive tool which can be used by interior designers to model kitchens to bathrooms. There are several hundred pre-made objects and templates that can be readily applied to create your projects.

8. Blender
Blender is a popular free and open source 3D creation software which can be used like any other application to create realistic images using textures and lighting.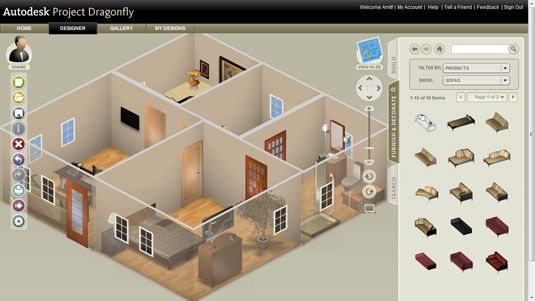 9. Evaluation Criteria

When choosing online cloud rendering tools, there are important features to consider. Here are some of the criteria by which you can assess how suitable an online cloud rendering software is for you.
Power: It is important to find out about a render farm's computing power, number of servers, CPUs with cores, as the range of power can determine the time in which your work will be returned.
Price: Depending on the budget, you can find the right rendering software that does not go beyond your abilities. Prices start at a few cents per Ghz.
Plugins: Plugins can help add a great deal of depth and dimension to the design, and it is important to find software that works with the major plugins available. Software that works with plugins like Multiscatter, vRayScatter and other common plugins are preferable.
10. Working with Online Cloud Rendering Software Companies

While you can use these online cloud rendering software tools to create and develop your 3D visuals, you can save time and get expert renders from people who are highly skilled and specialized in using such tools to make your concepts come alive. Companies like Foyr are dedicated to helping interior designers by creating 3D versions of their drawings, images, and plans.

Foyr has vast experience with the real estate industry and the design industry and has created more than 10 million sq ft of space on its platform and developed thousands of 3D experiences for over 2500 professionals in the real estate and design industry. With the help of the smart and highly talented designers at Foyr, you can create immersive worlds that offer a complete 360-degree experience with complete customization. Foyr can help you turn your 3D content into links which can be easily shared online and used everywhere, like computers, phones, and tablets.

You can choose to work with a company like Foyr, or you can make use of the many online cloud rendering software tools available for your project's and client's needs. Make your visions and your clients' expectations into near-reality with the best tools.
Disclaimer: The information contained in this website is for general information purposes only. All logos/softwares/company names are registered trademarks of the respective companies and Foyr has no associations, connections or affiliations with any of the softwares or companies mentioned on this website. All views written here are personal views of the independent writer. If you notice any infringement or copyright violations please write to us at legal@foyr.com