Are you looking for the best design practices for Indian kitchens? Then these tips and suggestions enlisted below will surely help you attain the perfect Indian Kitchen design that will beautify and simplify your cooking experience. Indian cuisine is very unique. A lot of importance is given to the use of spices, tempering the dishes with spice-infused oil, on-the-stove cooking rather than baking, etc. That is why standard kitchen interior solutions and decors should also be concentrated which will be always applicable to Indian kitchens as the solutions are mainly based on western concepts of cooking.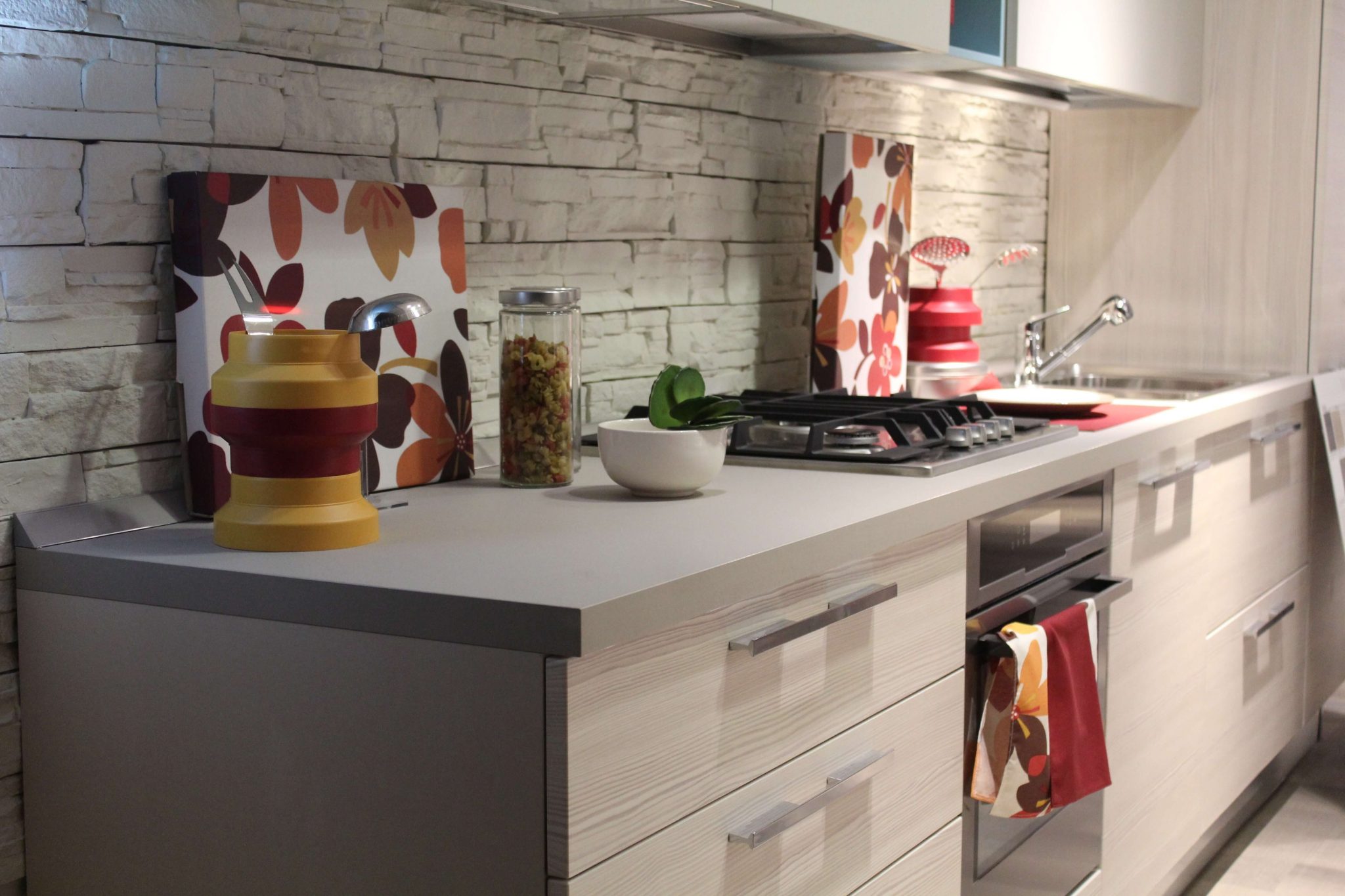 Image credits: pexels.com
Here are the Best Design Practices for Indian Kitchens:
1. Indian Kitchen Design and Storage
When you think of an Indian kitchen the first image that comes in your mind is a wide range of masalas and spices, some powdered, some whole and also flours, lentils, etc. all stored in varied containers, bottles and packets of varied shapes, colors and sizes. Such an overwhelming array definitely needs an Indian kitchen design that can stack them in an organized manner and should be easy to extricate whenever needed. That is why; installing hanging wooden cabinets above the kitchen counter with customized and adjustable shelves can prove to be a game changer.
If your kitchen is a large one then solid wooden cabinets can bestow a cozy yet eloquent look. Make sure the cabinets are of a glossy textures and fixtures as it would be easy to clean the oil stains and grime off them which are an inevitable part of Indian cooking.
If your kitchen is a small one then using white cabinets with glass doors will not only add vibrant colors due to their contents but will also add to the illusion of depth and make the kitchen look less stuffy and big. For optimal utilization of space, insert corner cabinets too.
For the cabinets below the kitchen counter, do remember to keep some space free for your toes too because a full-length cabinet till the ground can lead to you standing and working in odd positions that can cause back pain.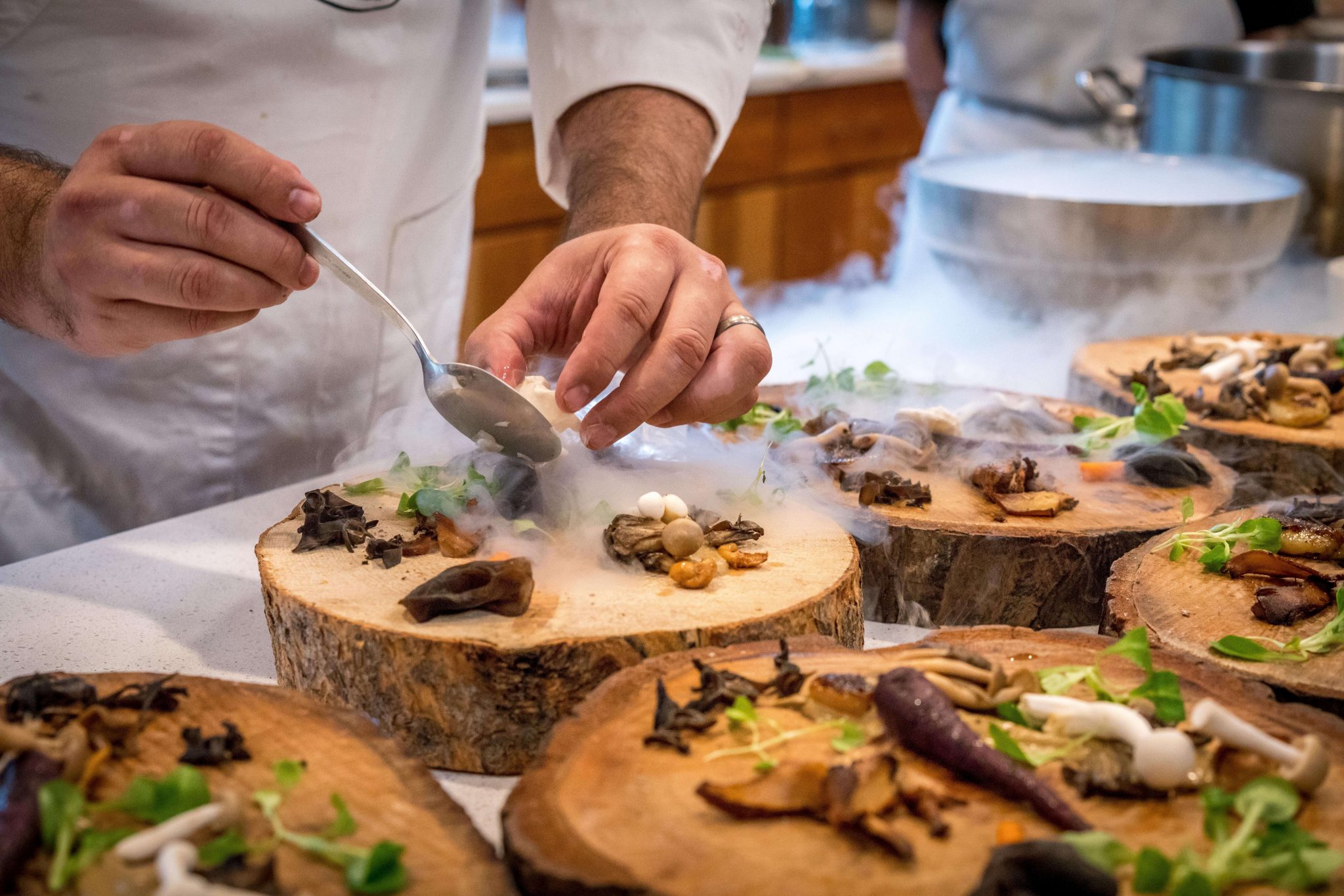 Image credits: pexels.com
2. Lighting Matters of an Indian Kitchen Design
Indian cooking is often intricate and demands time and involvement. Since one has to spend a considerable amount of time in the kitchen, an Indian kitchen design should be a bright welcoming place to work in. White hued strip lighting below the cabinets, in the false ceiling and in alcoves will result in a kitchen that's chirpy. Such radiance of your dream kitchen design will also help in enhancing your interest and concentration while cooking.
Sensor lights in wooden cabinets can add to the brightness.
3. Kitchen Counter Options for an Indian Kitchen Design
Marble slabs may seem tempting but are a poor choice for an Indian kitchen design because it is quite difficult to get rid of oil and food stains off the marble. This is where a granite kitchen counter comes to the rescue as it's easy to clean and durable enough to even bare the poundings of a mortar and pestle. If your kitchen is dominated with white fittings, then a glossy quartz kitchen counter will add a dash of color, gloss, and glitter and break the monotony. Moreover, quartz slabs are easy to clean and are heat resistant too. Secondly, in a white kitchen, you can add more colors and take some inspirations from bohemian colours of joyous charm by covering the walls (from above the kitchen counter) with colorful and ornately patterned terracotta tiles. The best part about these is that stains can be wiped off them in a jiffy.
Irrespective of the type of kitchen counter you use, following the "work triangle rule" will only facilitate hassle-free movement in Indian kitchen design. The rule is nothing but that the elements – the stove, the sink, and the refrigerator – should be placed in such a manner in the kitchen that when one tries to connect the three with imaginary lines, a triangle is formed.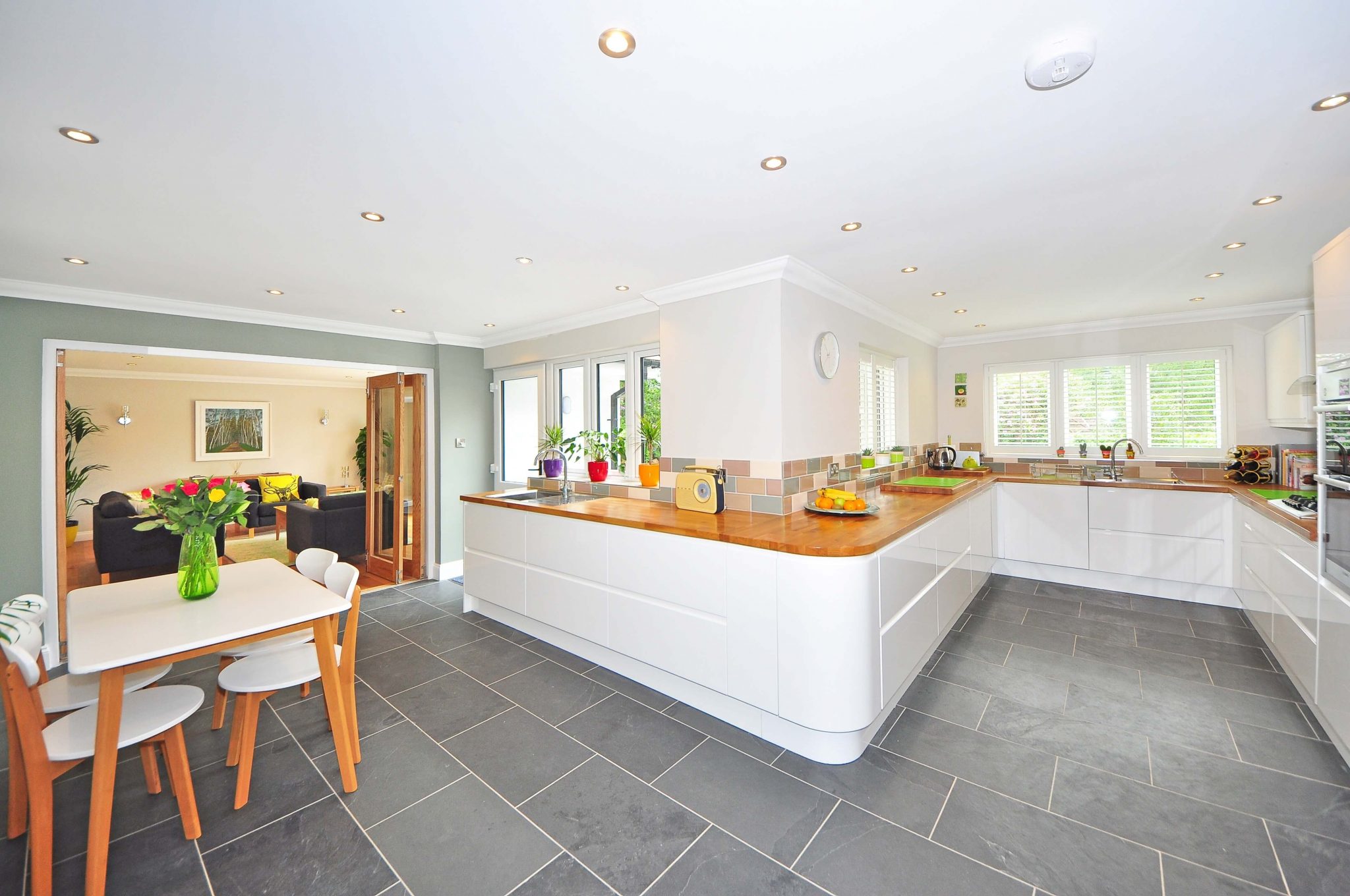 Image credits: pexels.com
4. Flooring for an Indian Style Kitchen Design
When it comes to an Indian kitchen design it's more practical to opt for ceramic tiles flooring rather than a wooden one just like the goal is to floor you. Wooden floors are heavy on maintenance while it's easier to clean food related mess from ceramic tiles due to their glossy and non-porous texture.
5. Other Innovations that Suit an Indian kitchen Design
Now coming to the eternal question of whether an open kitchen or a closed kitchen is better for an Indian kitchen design. In most Indian homes, the kitchen is supposed to a sacred haven and involves a lot of helter-skelter activities, therefore, a closed kitchen is a better option. Furthermore, a closed kitchen provides more storage space and helps to keep the rich and sometimes overpowering aromas and fumes from escaping into the other rooms to a large extent. If your kitchen is small and doesn't have enough space for a closed design, then using a decorative glass wall or folding screen or ornate room divider can come in handy.
Make use of the inner sides of the cabinet doors for storage. Strategically placed hooks are all you need and you can hang a range of miscellaneous utensils like ladles, serving spoons, strainers, sieves, etc. in a tidy manner.
If your cooking regime involves more than one person working in the kitchen at the same time, the kitchen islands can allow movement as well as better access to the stove. A kitchen island is nothing but a mini counter detached from the main or wall-linked kitchen counter which can be accessed from all sides.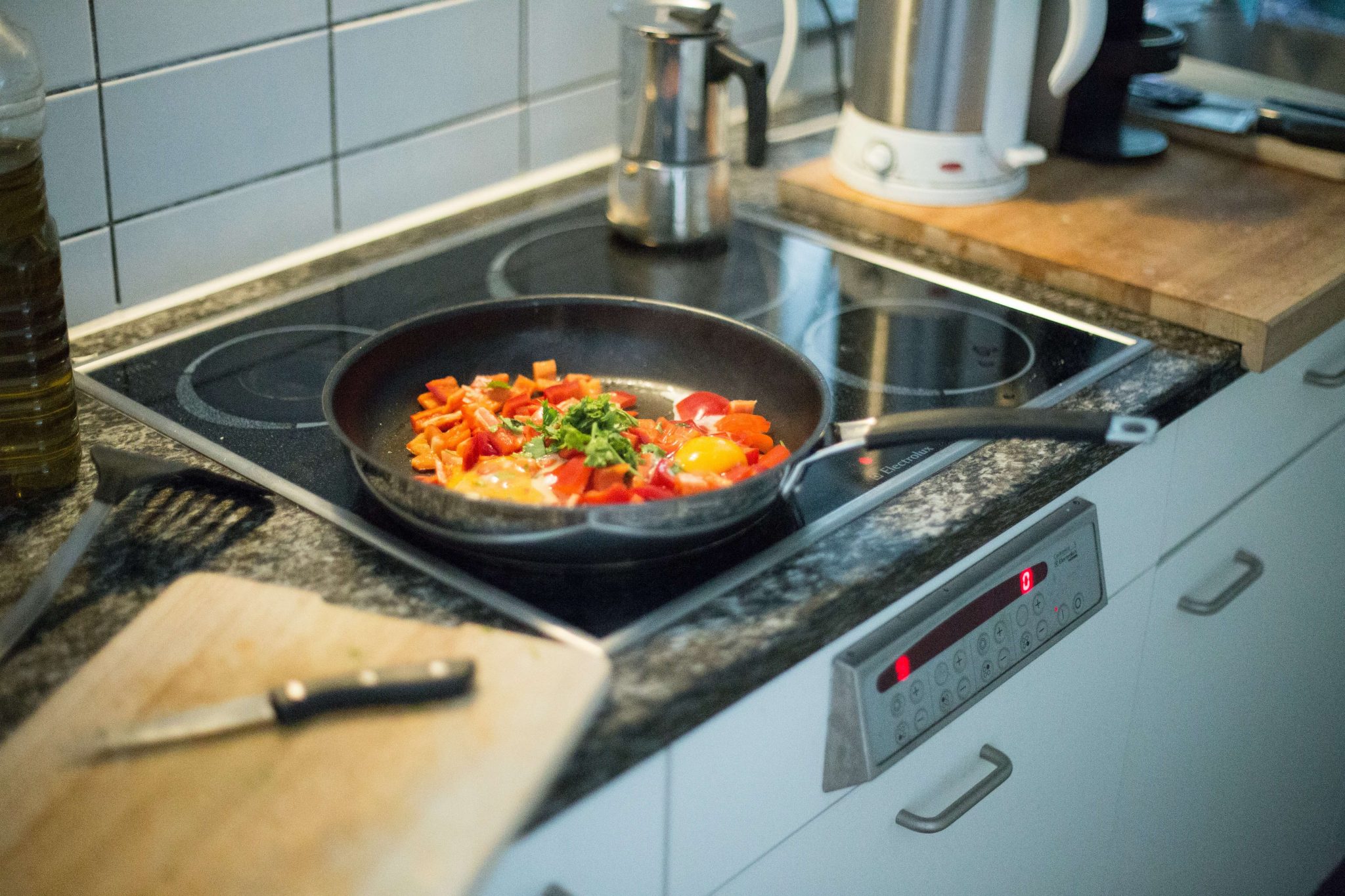 Image credits: pexels.com
Renowned actress, Debi Mazar, has rightly explained, "The kitchen is the heart of every home, for the most part. It evokes memories of your family history." Since no two family histories and culinary practices can be an exact match, a set of standard interior designs can't work for two kitchens in the same manner. For a more fulfilling and convenient cooking experience, all you need is to modify your cooking area as per your unique needs. It's never too late to customize your kitchenette. To get your perfect Indian kitchen design, only refer to the best of interior designers with the help of Foyr – your one-stop solution for all your interior design needs.
Click to rate this post!
[Total:

0

Average:

0

]