Home interior design is a growing industry in the country of India. Much like the West, people all over this nation are taking to the notion of beautiful interior design by qualified interior designers to add to the appeal of their expensive properties.
Although most Indian-style interior design ideas follow traditional kitchen design or a modern kitchen with high functionality, there is some room to explore kitchen interiors in Indian homes. These kitchen design ideas can be easily implemented in any household around the globe due to their purposeful structure and organization.
Today, we shall discuss a few ideas to incorporate an Indian kitchen in your exemplary new home.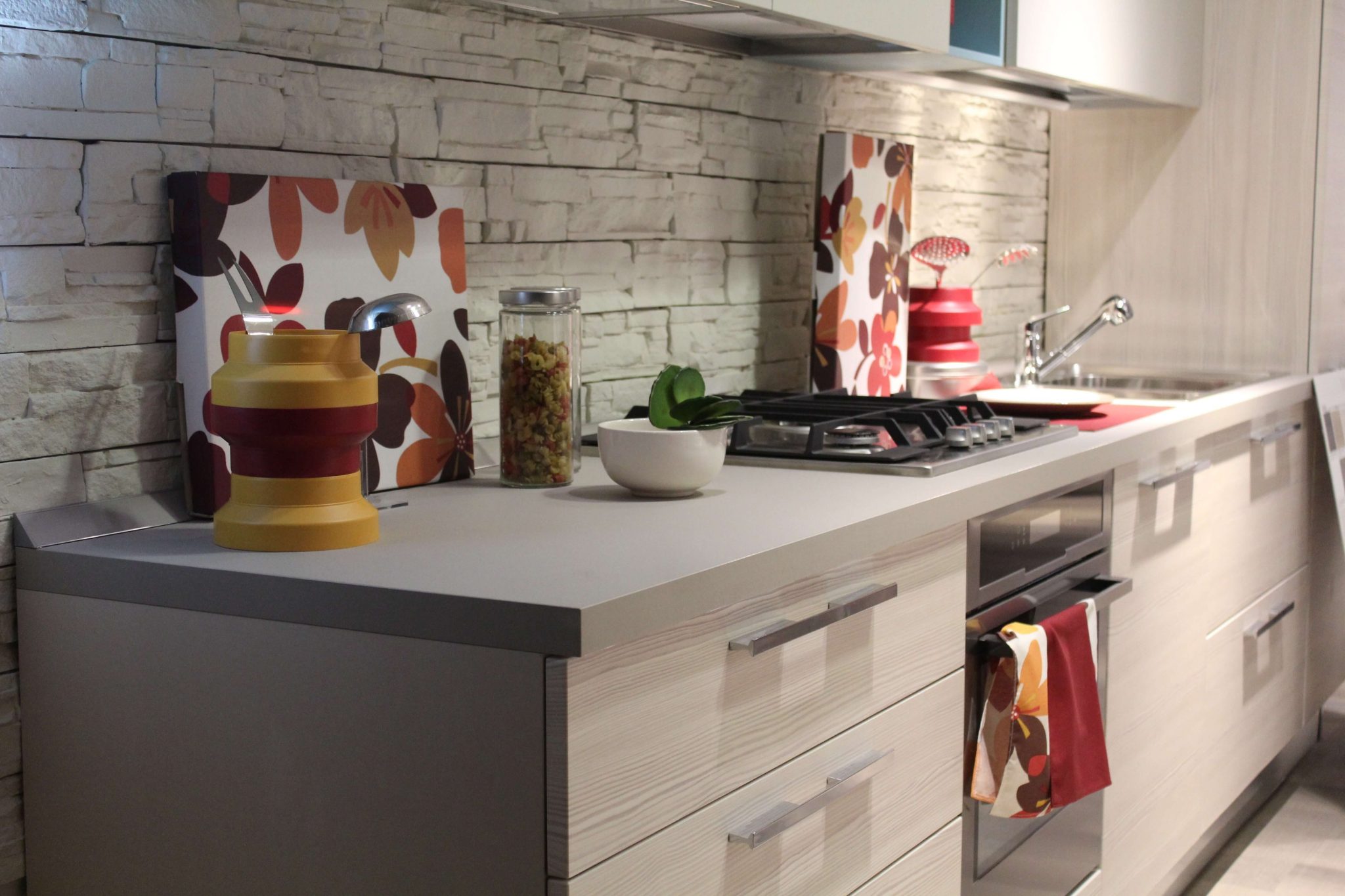 Image credits: pexels.com
The fundamentals of an Indian Kitchen
1. Lots of counter space
To start with, Indian kitchens give preference to abundant counter space. Mostly, these kitchens have wall-to-wall U-shaped kitchen counters to accommodate the stainless steel appliances and a place to rest the hot food.
You will often find kitchen sinks incorporated somewhere within the counter, preferably in a corner. This is, of course, to facilitate washing hands between the cooking process or quickly grabbing some water for the dishes, or rinsing a tasting spoon. In newer Indian home designs, it is customary to build a dedicated utility area but the kitchen sink is mandatory.
The countertops are also used for cutting, soaking, etc. since Indian households strongly believe in containing the entire cooking process in the kitchen.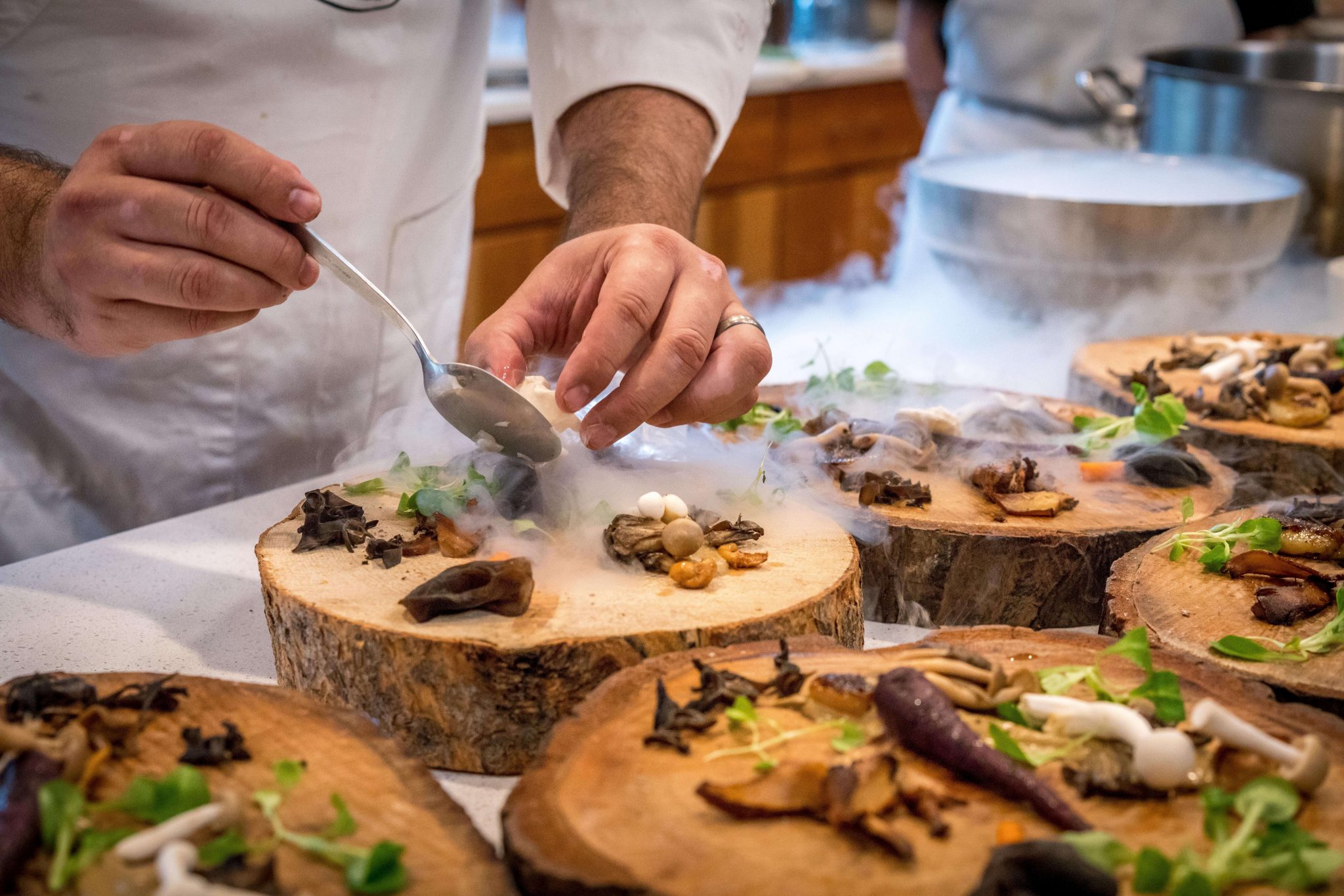 Image credits: pexels.com
2. Floor plan
Although a kitchen island in an open kitchen is a great addition to large homes such as those found in Bangalore or posh areas of Mumbai and Delhi, it is mostly a hindrance in small kitchen designs.
If you have small kitchen spaces then you can opt for a U-shaped kitchen or a parallel kitchen where the two sides of the walls are used, leaving a narrow passage in between to move around. One wall obviously opens out to the hallway or living room while the other opens onto the utility area.
3. The flooring
More often than not an Indian kitchen features tiled flooring. The shining tiles illuminate any fallen food and are extremely easy to wipe up in case of mishaps. An Indian kitchen often uses white tiles for maximum efficacy in cleaning and maintaining.
In the case of a modern home in India, the modular kitchen design is a popular choice. In that case, hardwood flooring that melds the open kitchen into the living room works wonders.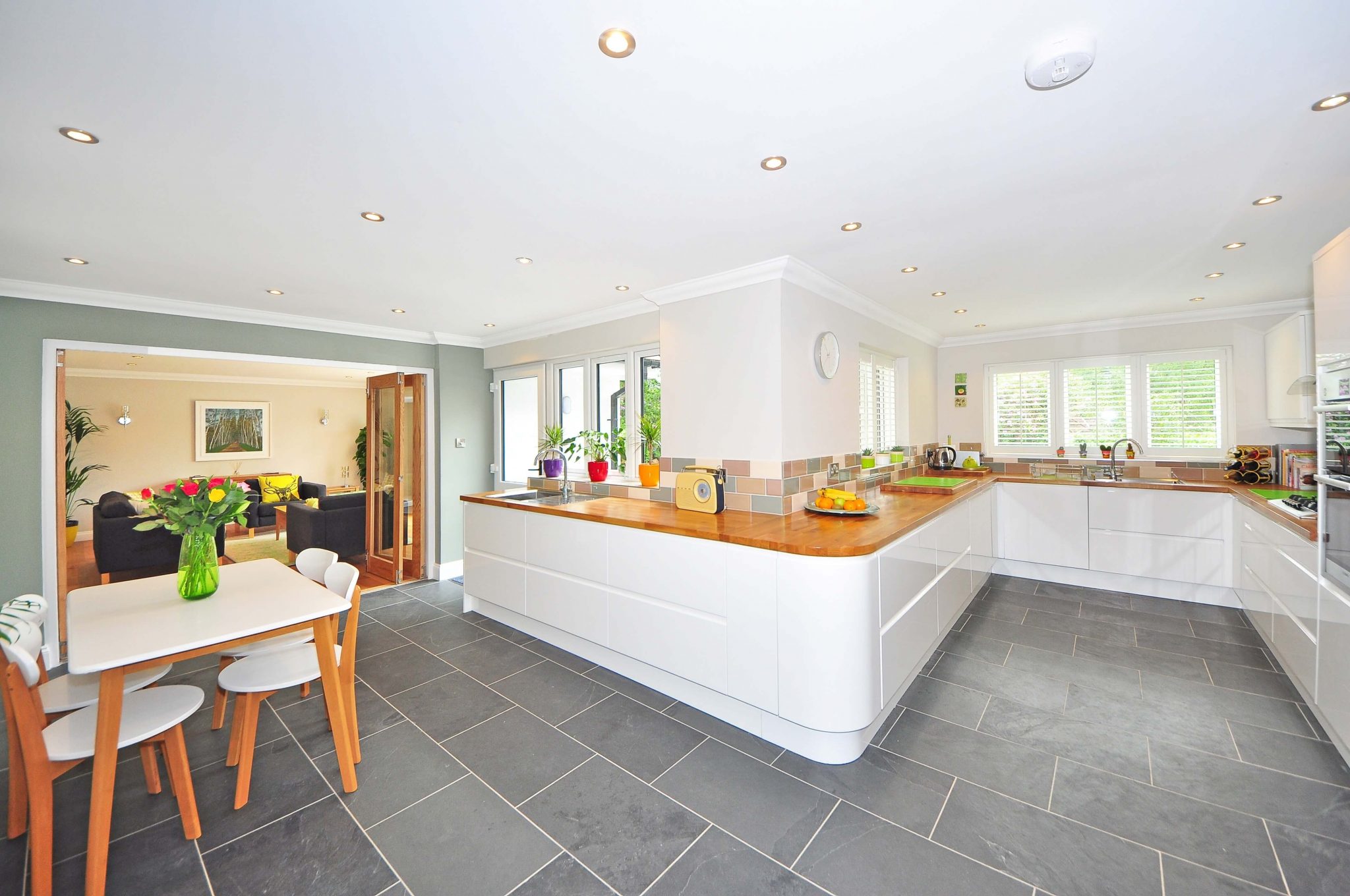 Image credits: pexels.com
4. Color schemes
Be careful when you choose the paint colors, kitchen tiles, kitchen backsplashes, and cabinetry design in an Indian kitchen. The idea is to keep the cooking space clean and bright while stimulating a mood for food preparation.
Indian kitchen interiors often use light yellow, sky blue, beige, or white colors for the walls. It is also common to use wall tiles as well with whimsical designs or cooking patterns.
The appliances are usually monochromatic or a combination of black and silver. The refrigerator may add some vibrant color to the kitchen, however, the overall color scheme remains neutral.
5. High-quality laminates and backsplash
As you know, Indians are big on spices and deep frying in their recipes. Regardless of where the recipe originates, you can expect a certain amount of oil splashes, whole and blended spices flying around, and even the occasional sprays of water, pulses, etc. that are cooking in the pressure cooker.
In order to keep their beautiful, shiny kitchen clean and devoid of infestations and marks, Indian homes install backsplashes behind the gas stove and laminates on their counters and cabinetry. This in no way discourages the use of a range hood. When remodeling your home, just specify a place where you want the stove and attach the range hood on top with a backsplash on the wall.
You can choose wood or backsplash tiles as per your preference. Just make sure they can be cleaned easily.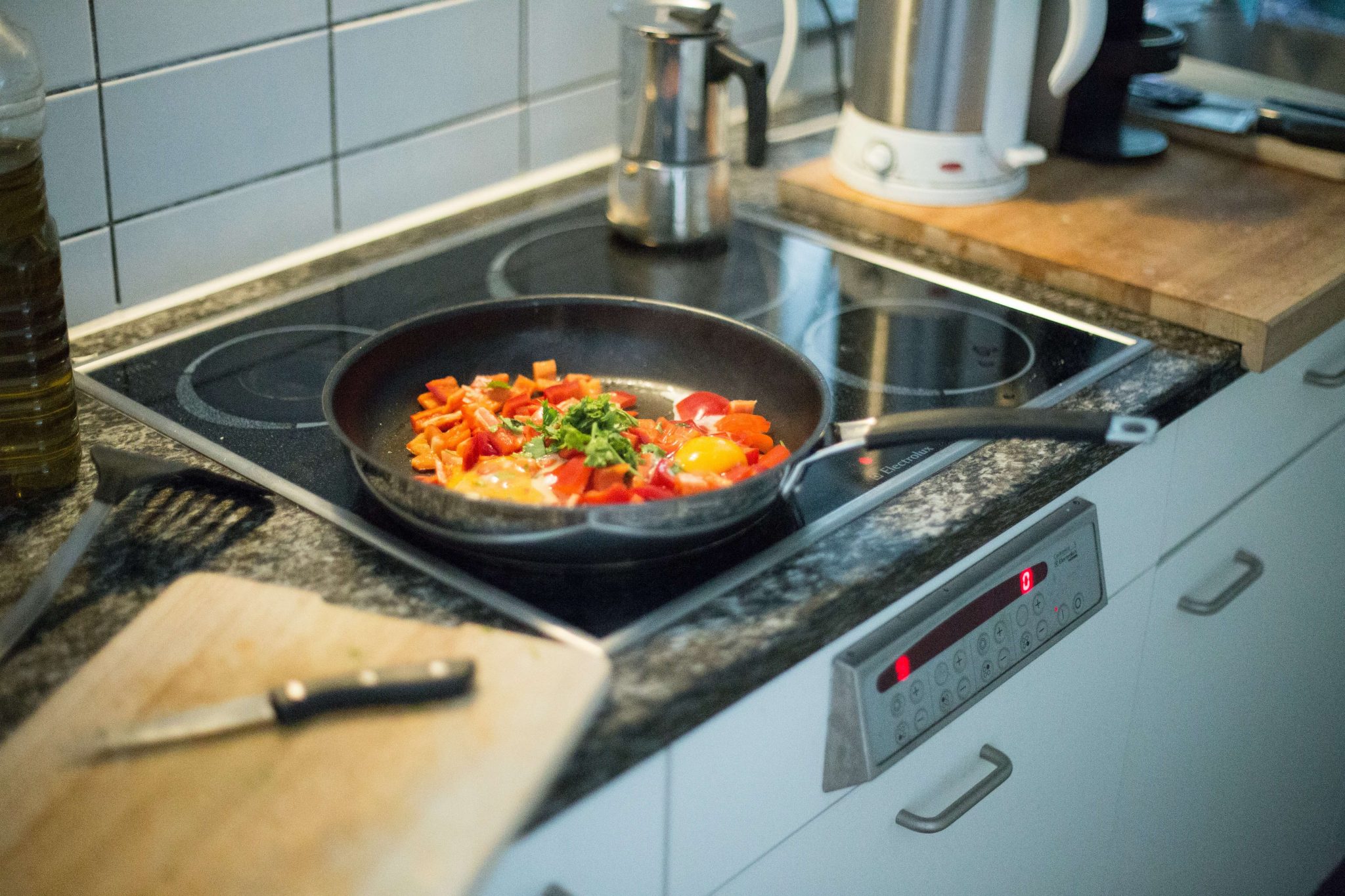 Image credits: pexels.com
6. Ample storage
Pay attention to storage spaces.
Since an Indian kitchen features wide counter space, you can use the region underneath to install pull-out drawers for all the spatulas, knives, graters, cutlery, etc. You can use cabinetry to store the cookware and other essentials.
It is a popular practice to install tall units with open shelves in an Indian kitchen to store all the spices, oils, clarified butter, etc. This practice is put in place so the cook can easily access whatever they need without any delay.
You can also use open shelves to store veggies and fruits that do not require refrigeration. Overhead cabinetry with intricate designs is excellent additions to store your crockery while adding to the appeal of a small kitchen.
7. Tons of good lighting
Lastly, the lighting in an Indian kitchen is pivotal. Since the levels of fumes and grimes are high, you need to install lights at a height in order to prevent build-up.
In a white kitchen, you can use white lights too so the overall kitchen space appears expansive and accommodating. In a modern kitchen design, you can use in-built lights within the confines of the upper kitchen cabinets to illuminate your glassware, stemware, etc. Since Indian kitchens usually have a place for everything with high functionality and organization, you can create an aesthetic appeal with your prized kitchenware.
Indian culture is steeped in utilizing the natural elements for the welfare of the homeowners and residents.
An Indian kitchen must have plenty of natural light streaming through the windows. Try facing the kitchen door towards the East where the sun rises to ensure a stream of natural light and fresh air. This is a preferred choice to purify the chi in most Indian homes.
Conclusion
Finally, ensure that the kitchen area is well lit in order to spot any marks, splashes, dirt, and grime hiding in the corners. Kitchens in India are thoroughly cleaned as it reflects upon the hygiene of the household and affects the positive energies within.
Depending on the state or metropolitan city where the homeowner resides, these design ideas often differ. For instance, kitchens in Mumbai and Delhi are often smaller due to limited spacing in the house whereas places like Bangalore have open spaces to move around freely.
Indian kitchens are more about functionality rather than the general aesthetic appeal since the recipes call for fast action and extreme attention to detail. Therefore, a U-shaped kitchen instead of one with Kitchen Island is more favorable. This way, you can access everything easily throughout the cooking space.
If you wish to install an Indian-style kitchen with prolific home decor but still feel uncertain, consider using the Foyr Neo app to try out your kitchen design ideas in 3D renderings before you get started. It is important to get the details right because Indian kitchens exude a warm and cozy feel.
So, go ahead. Astound your loved ones with these incredible Indian kitchen design ideas and transform your home into a haven from the varietal cultural hub of the world.