Home » Design Ideas & Inspirations » 20 Common Kitchen Design Challenges and Mistakes To Avoid
Kitchen Design Challenges
Have you ever realised that some kitchens are very easy and functional in terms of their usage, while some are not so well designed? Kitchen practicality and functionality has little to do with the aesthetics of the interior and everything to do with how well it has been designed for utilisation.
These days, modern kitchens require modular equipment and flawless design so that you can use the kitchen 100% with ease. Nonetheless, many kitchens fail to meet these standards and end up being designed poorly. 
If you're wondering how to avoid some of the worst mistakes while designing your dream kitchen, you've come to the right place. Here's a look at the top factors to consider when planning your new kitchen or undergoing a kitchen renovation and the top mistakes you should avoid so you can have a highly functional space.
Read also – Best Kitchen Design Software
Factors to Consider While Designing a Kitchen:
When designing kitchens, it's essential to get the design and the functionality correct, but this can be tricky. If you want to make your kitchen both visually appealing as well as a great place to prepare food, here are the top factors to consider –
1. Layout:
Before beginning with the design, create a proper layout for your kitchen. You can commission an interior designer or consult with a furniture brand to create a proper kitchen layout. This helps you identify each aspect of your kitchen, where each appliance or piece goes and will allow you to construct seamlessly. 
2. Ventilation:
Every kitchen must have proper ventilation to ensure proper air circulation. 
3. Storage:
Kitchens require enough storage – not just for the food, but also the cutlery, crockery, pots and pans, as well as appliances. Depending on which appliances you want in your kitchen, account for adequate kitchen storage in your layout. Kitchen storage also includes having cabinetry – be it wall cabinets or shelves, where you can easily keep things. Remember, try to avoid clutter as much as possible by stowing away items when not in use.
4. Flooring:
Kitchens need to have proper open plans when it comes to flooring and design. Typically, people opt for lighter flooring, which gives the overall kitchen a more airy feel and space. Lighter floors also help people identify spills and messes on the floor quickly. 
5. Lighting:
Good lighting helps to create an excellent ambience within the kitchen. Good lighting also facilitates easier cooking.
Read also – 15 Best Kitchen Design Software
Top 20 Challenges and Mistakes in Kitchen Design:
Kitchens are not just about cooking. They're also about the storage of food and appliances. A poorly designed kitchen has less storage space, and this often leads to clutter. However small the kitchen is, it should have adequate in-built storage to help you store all your raw and cooked food, spices and condiments, appliances, etc.
Read also – Best Small Kitchen Design Ideas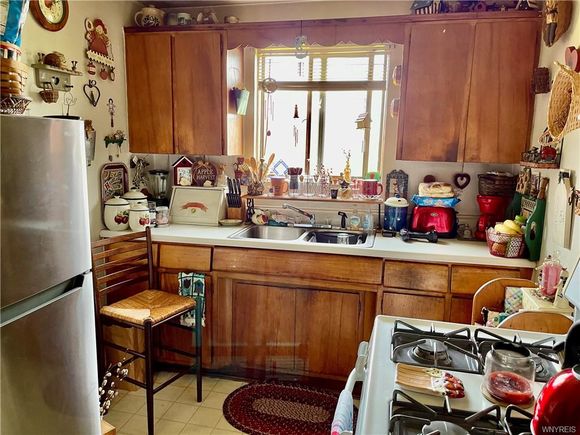 Image Credit: i.pinimg.com
2. Poor Kitchen Triangle
The kitchen work triangle has three main points – the stove, the sink area, and the refrigerator. A good kitchen should have these three elements equidistantly placed as it contributes to better workflow and more convenience.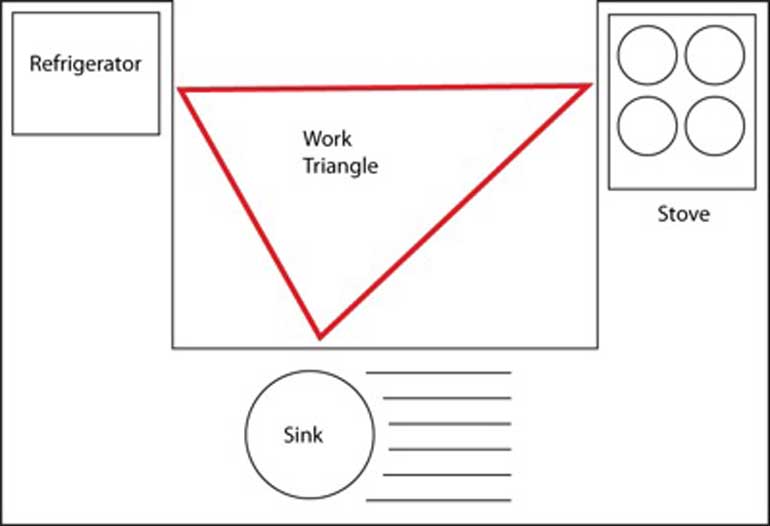 Image credit: Handymanmagazine.co.nz
3. Poor Lighting
Many kitchens have poor lighting – this not only leads to a poor ambience in the kitchen and can be a hassle while preparing food. Budget for additional lighting to make a more airy kitchen space.
Image credit: Quebecorexpertisemedia.com
4. Bad Ventilation
Smelly kitchen? That's a huge no! Poorly ventilated kitchens can stink up your entire home – and the smell of stale food isn't something you want wafting around your home. Ensure that your kitchen has proper ventilation. Good ventilation also helps to extend the life of your kitchen appliances and reduce the indoor heat while cooking or during summer.
Read also – 8 Best Kitchen Cabinet Design Ideas
Image credit: Bobvila.com
5. No Space for Garbage
Kitchen waste needs to be disposed of properly. Dealing with garbage involves recycling and managing the trash properly. Ensure that your kitchen has adequate space to account for the trash.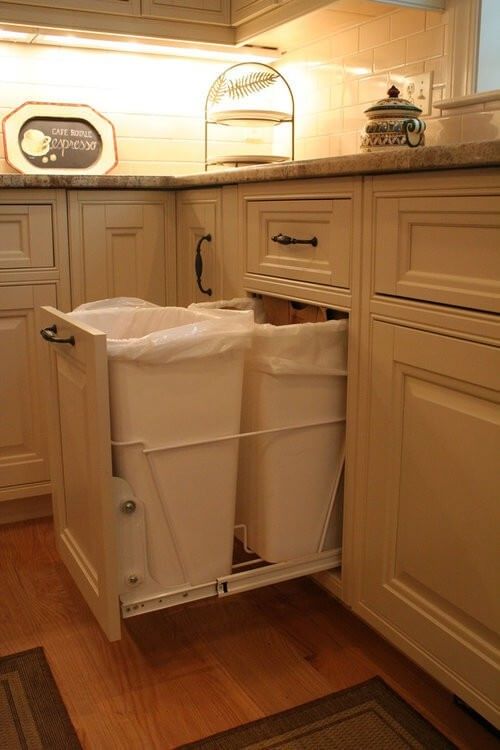 Image credit: Pinterest.com
6. Budgetary Issues
Kitchens can be expensive to remodel – mainly because you may need to fit new appliances and make your kitchen more modular or extract space from the limited space available. Typically, designers follow a rule of thumb where the kitchen design is at about ~20% of your home's value. When designing a kitchen, ensure you have a proper budget in place and account for a reserve.
Read also – Design Tips to Note Before Renovating Your Kitchen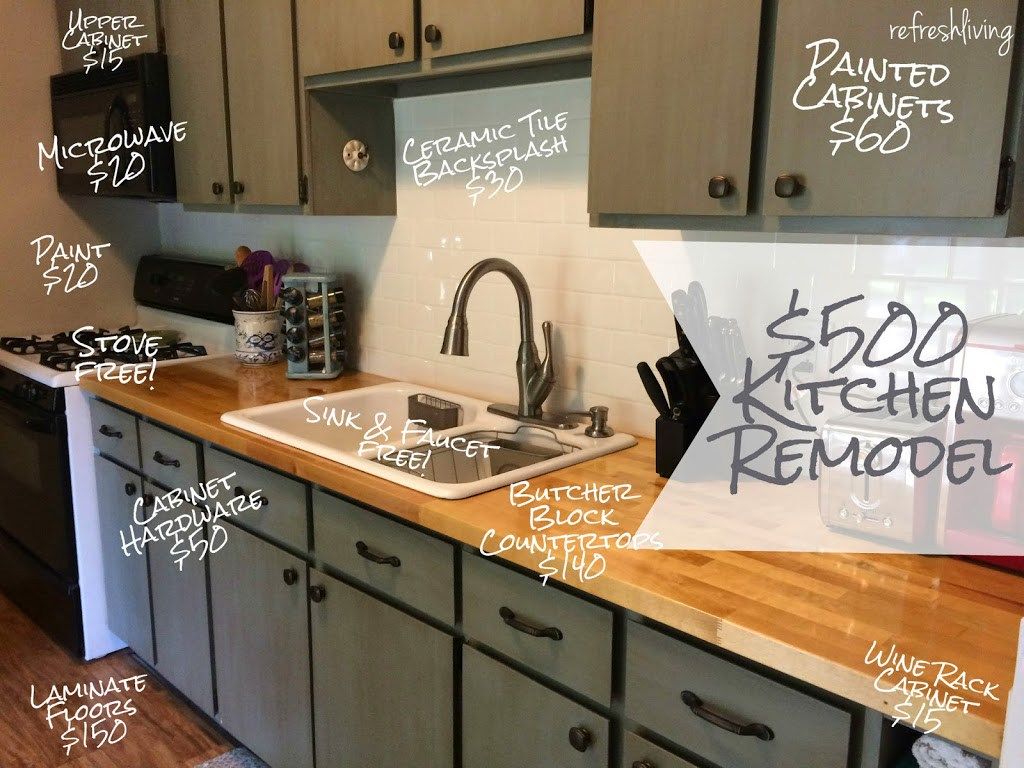 Image credit: i.pinimg.com
7. Styling & Colour
Excited about a particular trending pattern, print, or colour, and have you executed that into your kitchen's style? What if that trend goes away soon? It'll be a mammoth task to remodel again. Stick to neutral shades when designing a kitchen – if you like colours and prints, use movable pieces like artwork. For homeowners looking to sell after a few years, neutrally coloured kitchens allow for better sale than kitchens that look too trendy.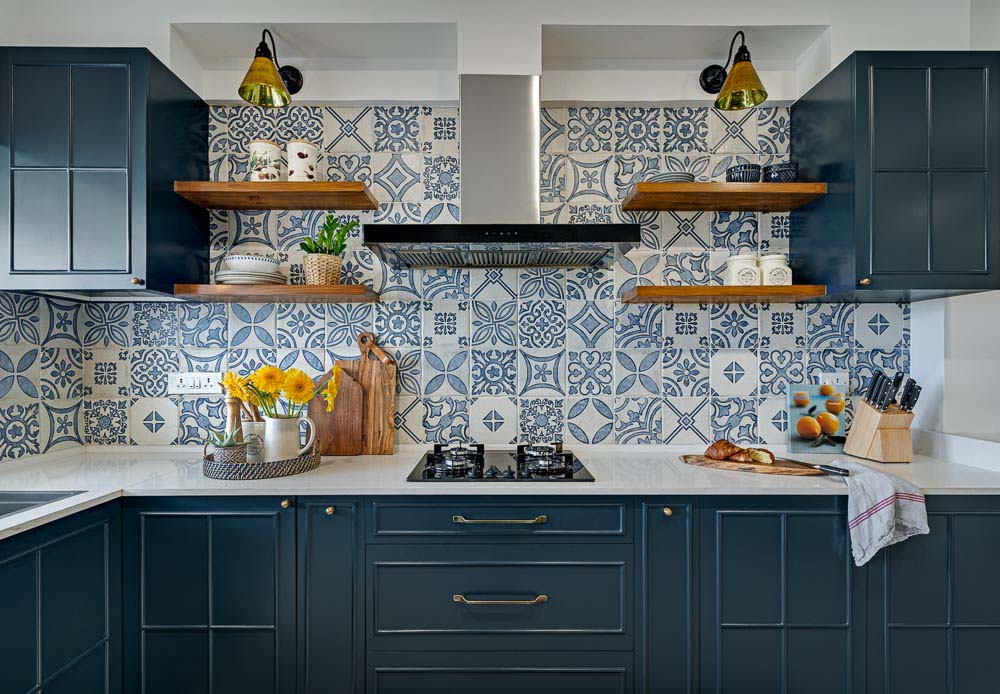 Image credit: Beautifulhomes.com
8. Picking the Wrong Layout
As mentioned above, it's important to have a proper layout for your kitchen, which means ensuring the workspace or work triangle is also in place. The layout also helps you move around the kitchen comfortably and helps you reach each appliance or item easily. A poor layout will probably make you never want to enter the kitchen again!
Read also – Top 22 Kitchen Desing Trends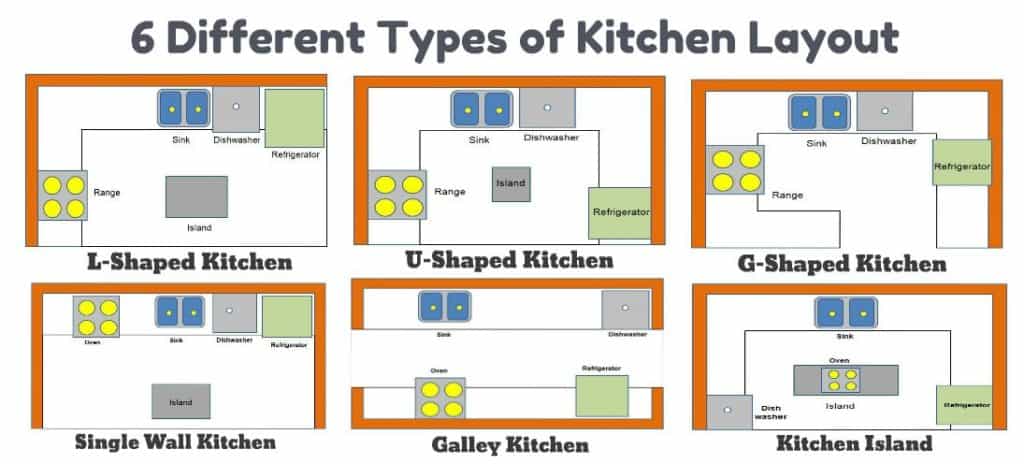 Image credit: Civiconcepts.com
9. Blocking Windows
Common kitchen design challenges include blocking windows or open spaces in their kitchens with storage or appliances. However, instead of blocking an open window, try to design around it. This will ensure proper lighting and ventilation as well.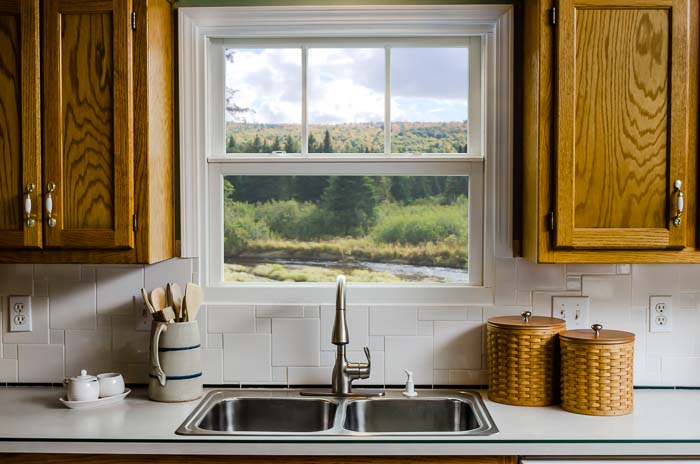 Image credit: Civiconcepts.com
10. Single Lighting
Poor lighting is one thing – single lighting is a different ball game. Typically, kitchens have three kinds of lighting – general lighting, specific task lighting such as lights above a stove, and accent lighting. You may also need lighting in your cupboards or storage areas to make the kitchen more functional to use.
Read also – Best Kitchen Lighting Ideas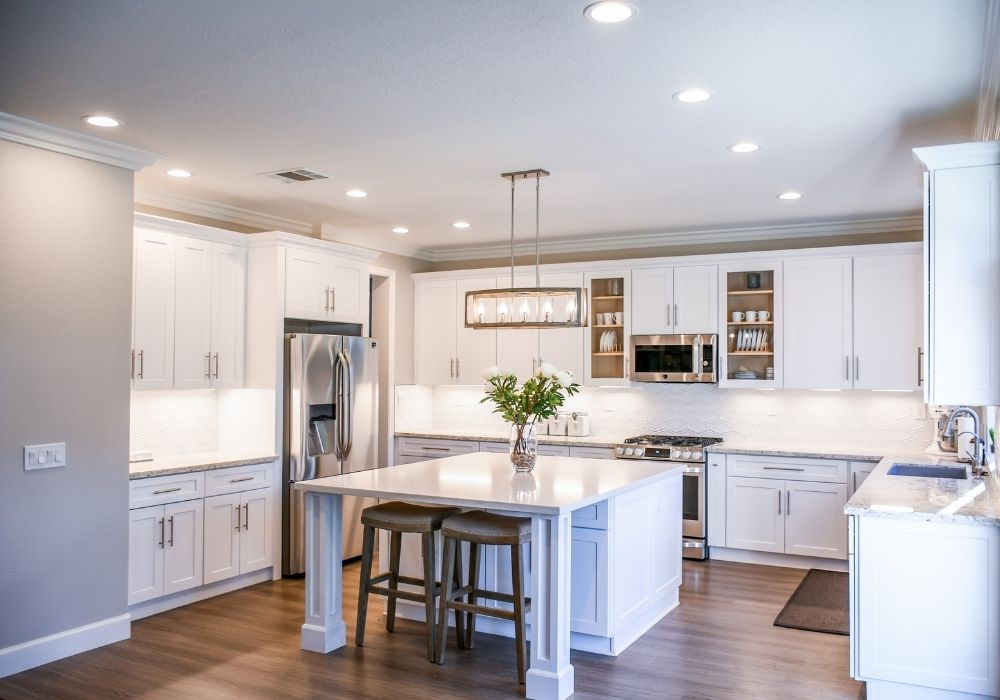 Image credit: Fablite.com
11. Dead Corner Spaces
Many corners within kitchens are inaccessible; however, they can be converted into functional and usable corners. Use carousel units, hidden spice racks, or revolving accessories in corners; this will also help you increase storage space.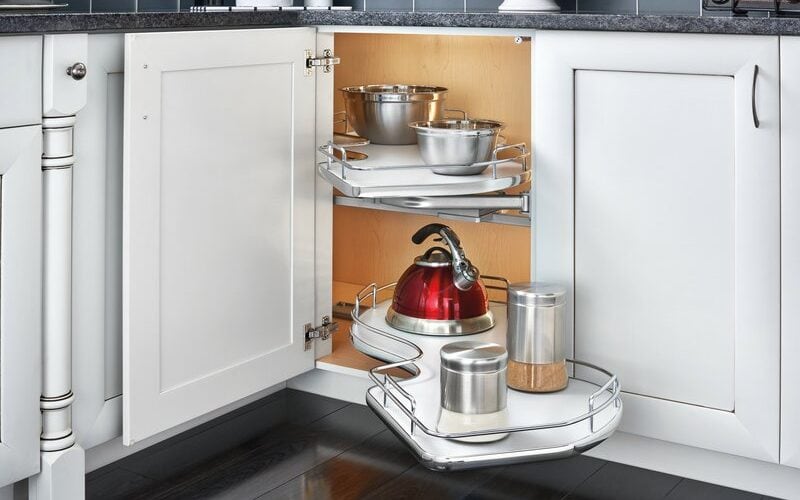 Image credit: Decoratedlife.com
12. Lack of a Pantry
Whether you regularly stock up on groceries and food items is inconsequential – every kitchen should have a pantry. This makes it easier to access these items and helps you keep everything in one place.
Read also – 8 Best Kitchen Island Renovation Ideas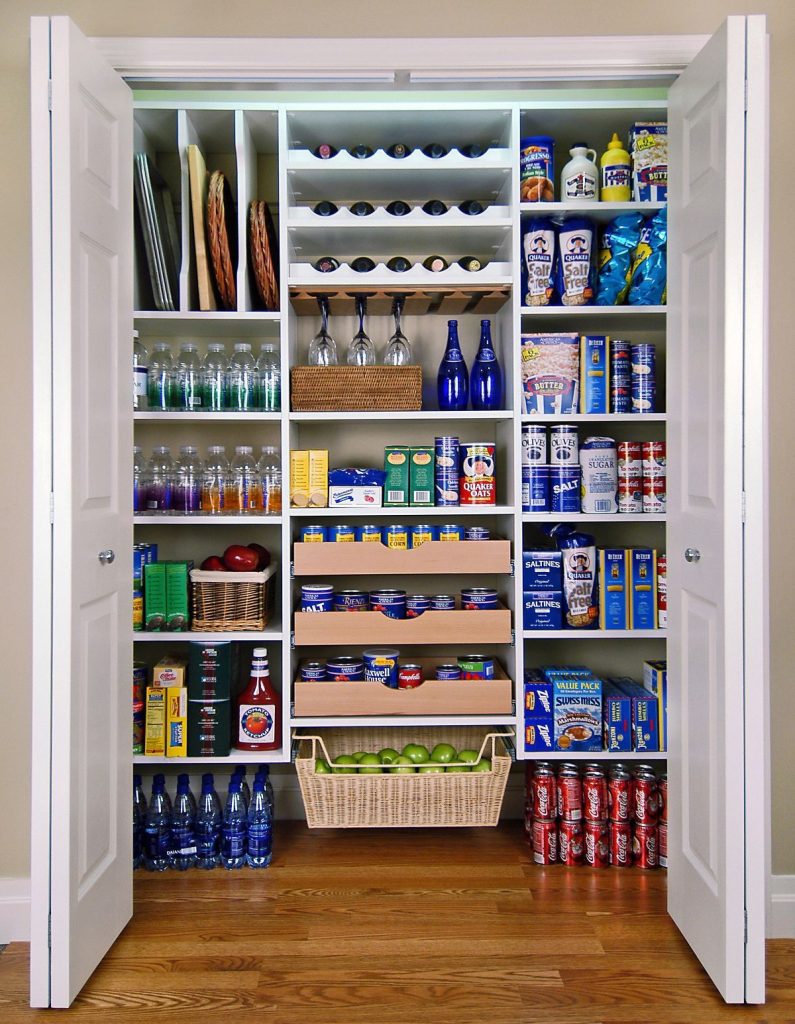 Image credit: i.pinimg.com
13. Poor or No Chimney
Not having a chimney is a massive no for any kitchen. When designing your kitchen, remember that windows don't act as chimneys. It is essential to invest in a suitable chimney.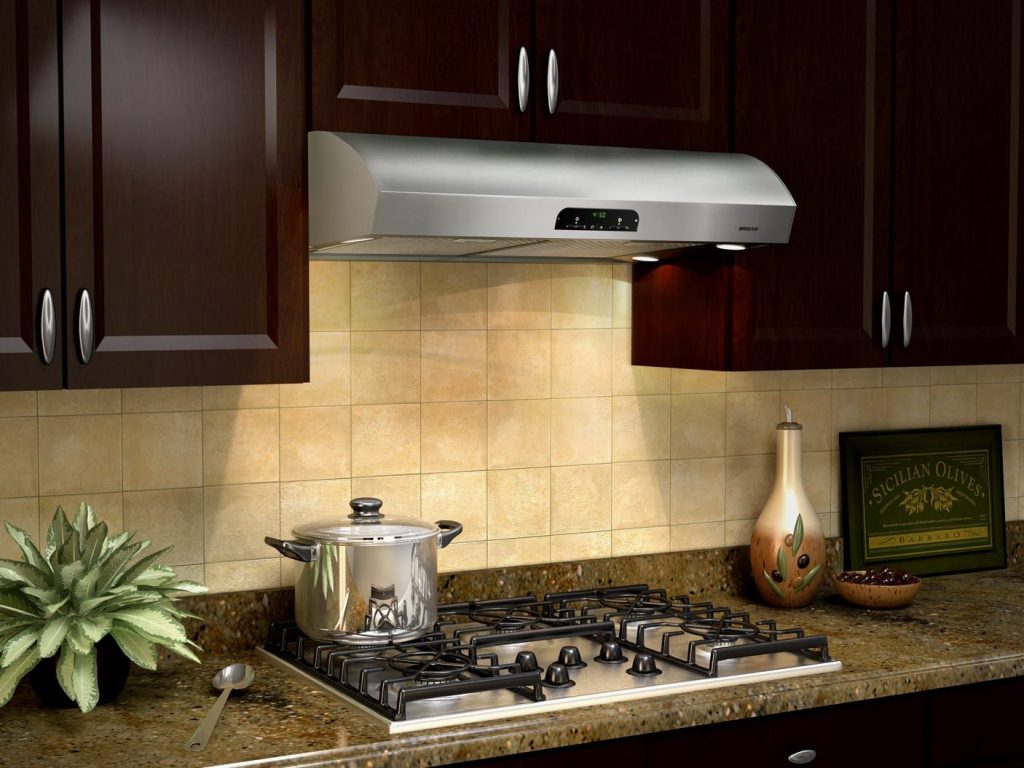 Image credit: i.pinimg.com
14. Height
Ensure that your kitchen is designed in a way that meets your height requirements. It can be very uncomfortable if the shelves are too high and inaccessible.
Read also – 6 Best Kitchen Decor Ideas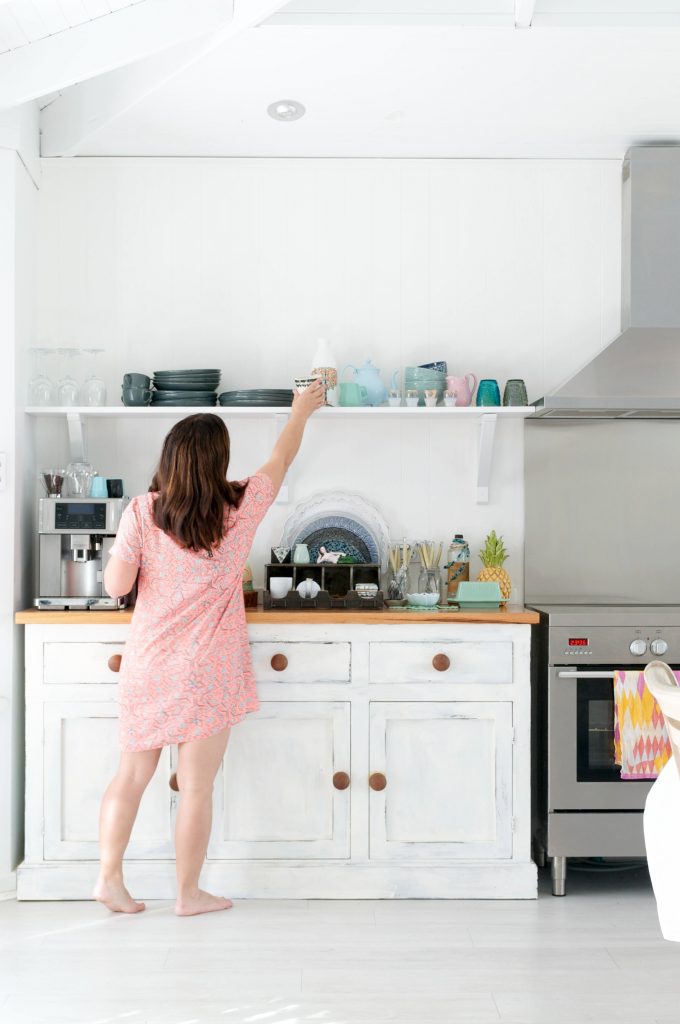 Image credit: Pinterest.com
15. Kitchen Island
Kitchen islands are great – but only when you have adequate space to account for them. Don't try to incorporate a kitchen island into the layout of your kitchen plan if it doesn't fit.
Read also – 50 Best Kitchen Island Design Ideas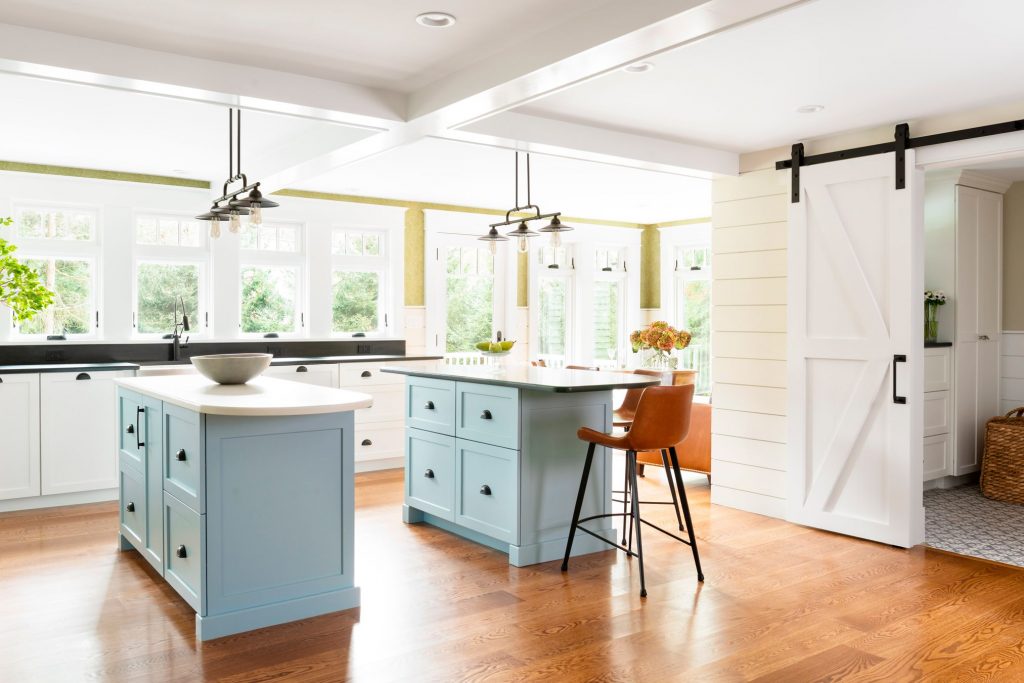 Image credit: Hearstapps.com
16. Small Appliances
If you have small kitchen space and your need for kitchen appliances is minimal, try to opt for more portable and small appliances. This will help in using the space adequately.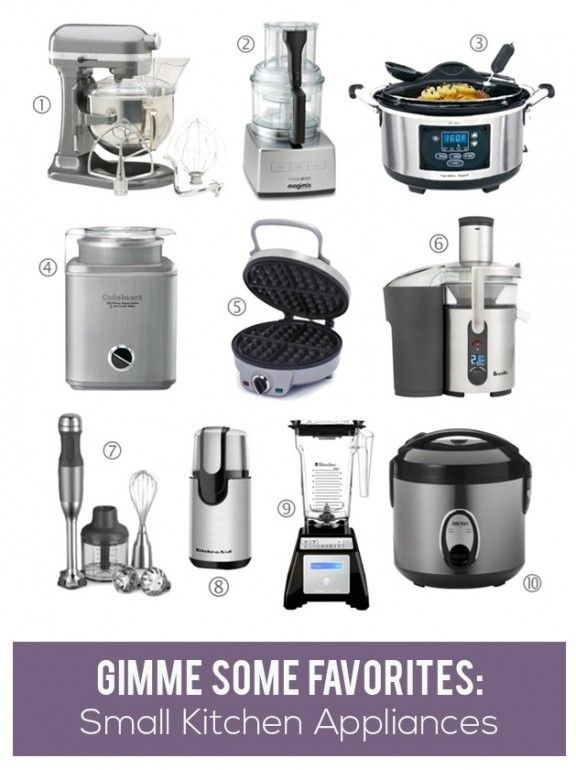 Image credit: i.pinimg.com
17. Small Countertop
When doing a kitchen remodel or building a new kitchen, make sure to have a large countertop. Good counter space will allow you to work better and more efficiently.
Read also – 21 Best Kitchen Counter Decor Ideas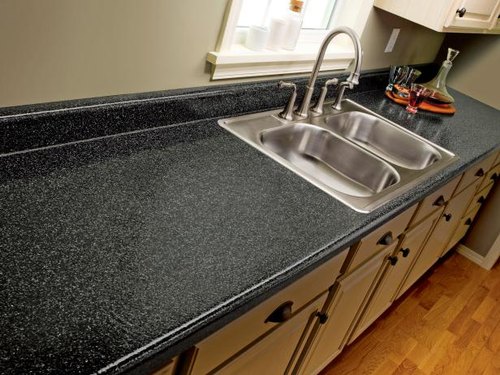 Image credit: imimg.com
Read also – 10 Best Kitchen Remodeling Ideas
18. Creating Energy-Efficient Kitchens
Good kitchens, at the planning stage, include energy efficiency as part of the layout. This means lighting that is energy efficient and the use of energy-efficient appliances and smart gadgets.
Read also – 57 Best Kitchen Design Ideas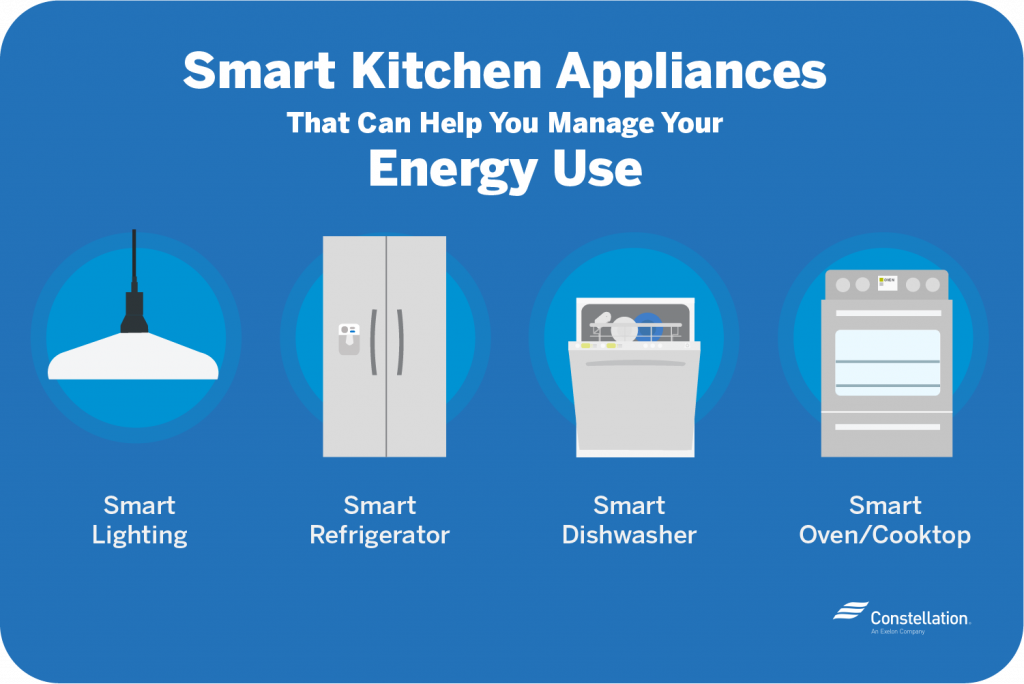 Image credit: Constellation.com
19. Proper Gadgets
Gadgets and appliances are one area where one shouldn't cut back when it comes to their kitchen. Since you'll be using these appliances daily, it helps to have state-of-the-art products rather than to invest in poor gadgets that will get ruined with constant usage.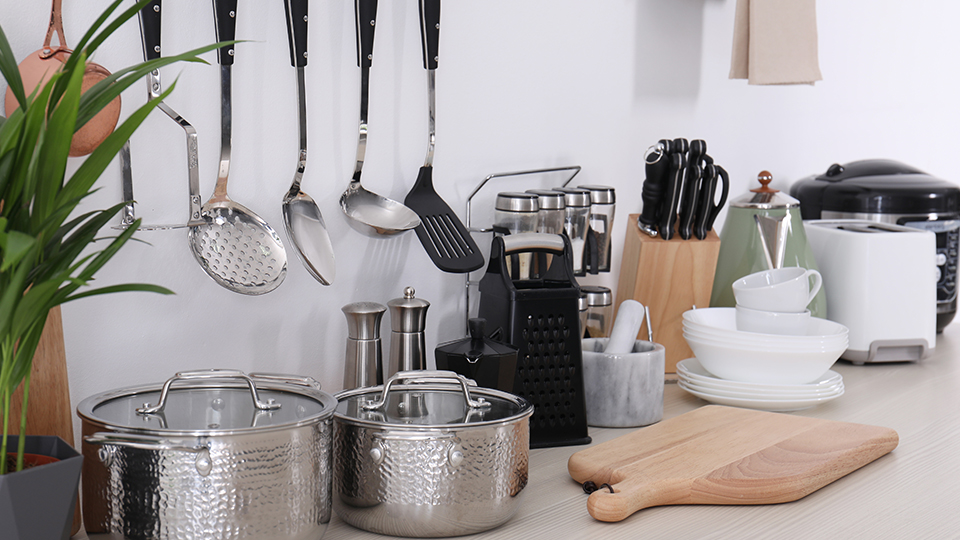 Image credit: Stylecaster.com
20. Ducting
Most modular kitchens have proper kitchen ducts or exhausts – if you don't, ensure that you install one. This helps to remove airborne byproducts like fume, grease, smoke etc.
Read also – 20 Common Interior Design Mistakes To Avoid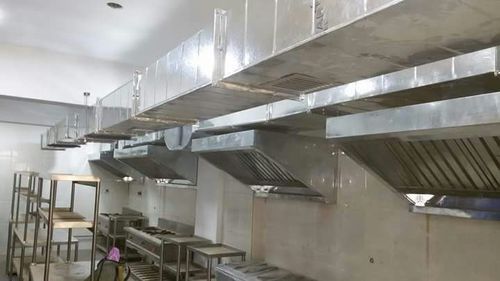 Image credit: imimg.com
Meeting Common Kitchen Design Problems Easily
These were the top 20 challenges that you should mitigate or overcome when designing your kitchen. To make cooking fun, make sure you have an adequate working area, cabinet lighting, cabinet doors, kitchen waste disposal unit, and spotlights. Planning your kitchen can be challenging, but it's worth it!
For more articles on furniture, design and interior design, browse Foyr Blog and Foyr Community. Sign up today for your free trial!
Frequently Asked Questions
1. What are some problems in the kitchen?
Common kitchen problems include foul odour, inadequate space, greasy surfaces, damaged cabinets.
2. What are the three things to remember when cooking?
Three things to keep in mind include reading the entire recipe before cooking, setting up everything you need to cook, and keeping your knives sharpened.
3. How can kitchen design mistakes be prevented?
Avoid blocking access to your kitchen's work triangle, having poor ventilation, or going over the top and designing a very trendy kitchen.
4. What are the six types of kitchen layouts?
Kitchen layouts include parallel, straight, island, galley kitchen, open, and u-shape.
5. What are the four factors to consider in choosing kitchen design?
The four factors to consider when choosing your kitchen design are layout & flooring, lighting, storage, and ventilation.