The kitchen is one of the most important spots in your home when it comes to both living in the property and selling it in the future. This is why many homeowners choose their kitchens as their first major remodeling projects when choosing to renovate their homes.

However, renovating a kitchen can take up a lot of resources and time, so you will want to make sure that you'll be doing it the right way instead of jumping straight into it and making costly and time-consuming mistakes. It's also worth mentioning that kitchen renovations can increase your home's resale value. CNBC details that even minor renovations can pay an 81% return, especially when adding new appliances and fixtures.

We've put together a quick guide to help you out with this. Read on for 12 design tips to take note of before you begin your kitchen renovations!

Here are the 12 design tips to renovate your kitchen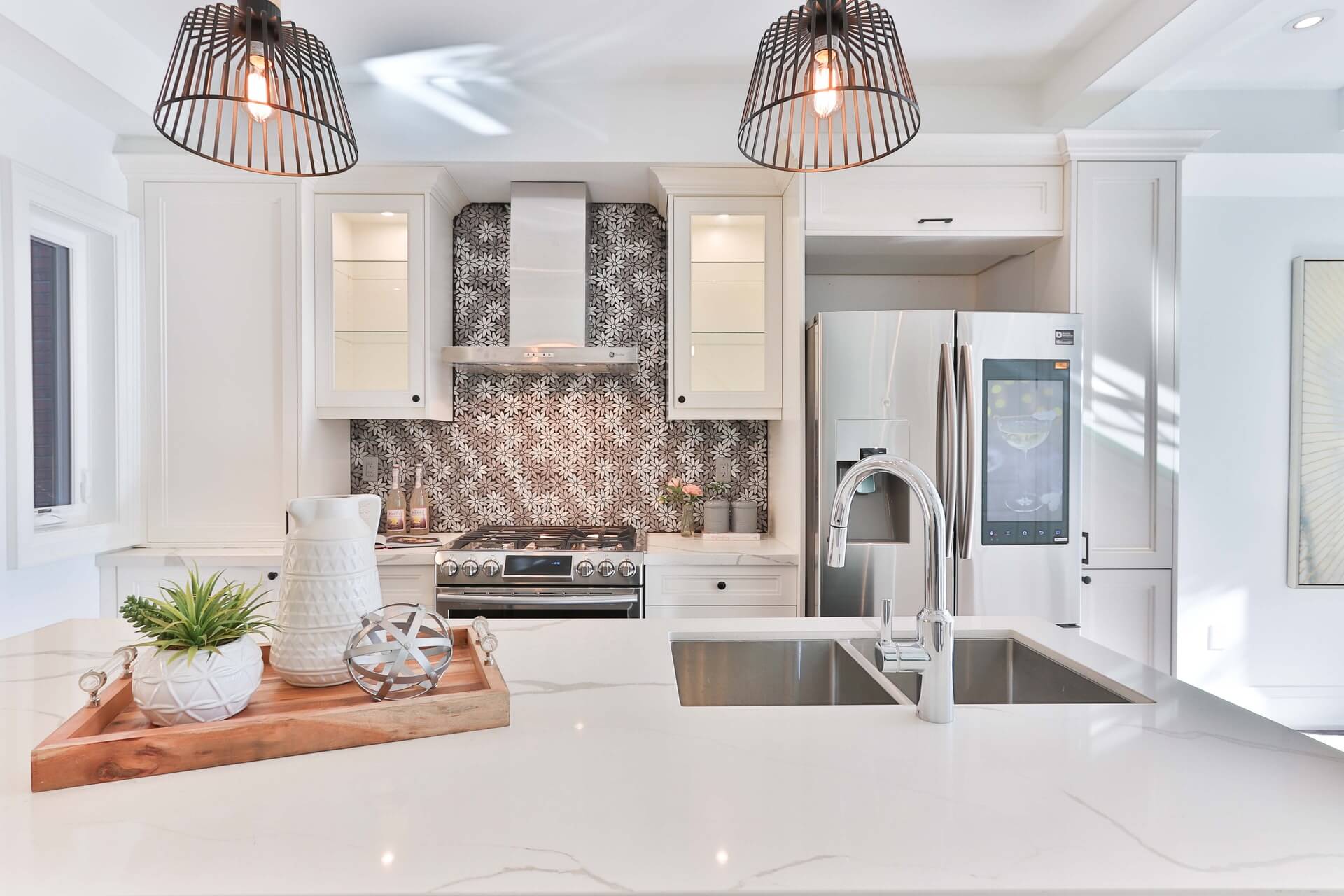 Kitchen Remodeling
There are quite a few things you'll have to keep in mind when remodeling your kitchen. Other than organizational tips that have more to do with your floor plan, here are a few tips to take note of when making major changes to ensure that it retains its level of performance after renovations.
Function Over Form
One of the most important things you'll have to keep in mind when renovating your kitchen is to prioritize function over form. Now, this doesn't mean that you should disregard how your kitchen looks.

We understand that aesthetics are important especially in a room where you'll be spending a lot of time in. However, they shouldn't take precedence over function, as you'll be using everything in your kitchen quite often. This is especially true if you're working with very limited space, as you'll want to make use of every square foot of your kitchen as efficiently as possible. This means making use of pullouts to maximize space. So while marble countertops may look aesthetically pleasing, the fact that they stain easily and can chip means they may not be the practical option for your kitchen. You may want to consider stainless steel countertops especially if you have a family. You'll also want to make sure that these renovations account for the various kitchen appliances you have. The last thing you want is for this makeover to be detrimental to the actual cooking you'll be doing. Now, there is no hard and fast rule on this so it will depend on your specific kitchen needs.

Kitchen Use
In line with prioritizing function over form, it'll really help with your renovation plans if you consider how you use your kitchen. How often do you cook and what kind of food you cook should be a deciding factor when considering any renovations. It would help if you keep track of your daily kitchen activities and the problems you encounter when cooking.

The solution for these types of problems usually involves getting new appliances for your kitchen. If you find that there is always a mountain of plates that are left being unwashed, then installing a new dishwasher may be something you should prioritize when it comes to remodeling your kitchen. Apply the same principles to other hiccups you encounter in the kitchen and they should be able to guide you when making major kitchen renovations, as well as minor ones.

Maximize What You Already Have
What you don't want to do when renovating is to do too much. Remember that you won't have to completely scrap everything when renovating. This is especially true if you have existing fixtures such as cabinets and countertops that could benefit greatly from a little touch-up. It would help to inspect your cabinetry, shelving, kitchen countertops, and kitchen island to see if they actually need replacing. Remember that these pieces need not always be replaced as they can be maintained pretty easily.

Instead of installing new kitchen cabinets and countertops, a fresh coat of paint and sanding could help make them look brand new. If you're using laminate cabinets, make sure you're using chalk paint, as it adheres the best to laminate surfaces. While you could DIY this to save on remodeling costs that may not be always the best option as you could end up permanently damaging them. Be sure to get professionals to do this as you may end up ruining the wood if you attempt to do this yourself.
Backsplash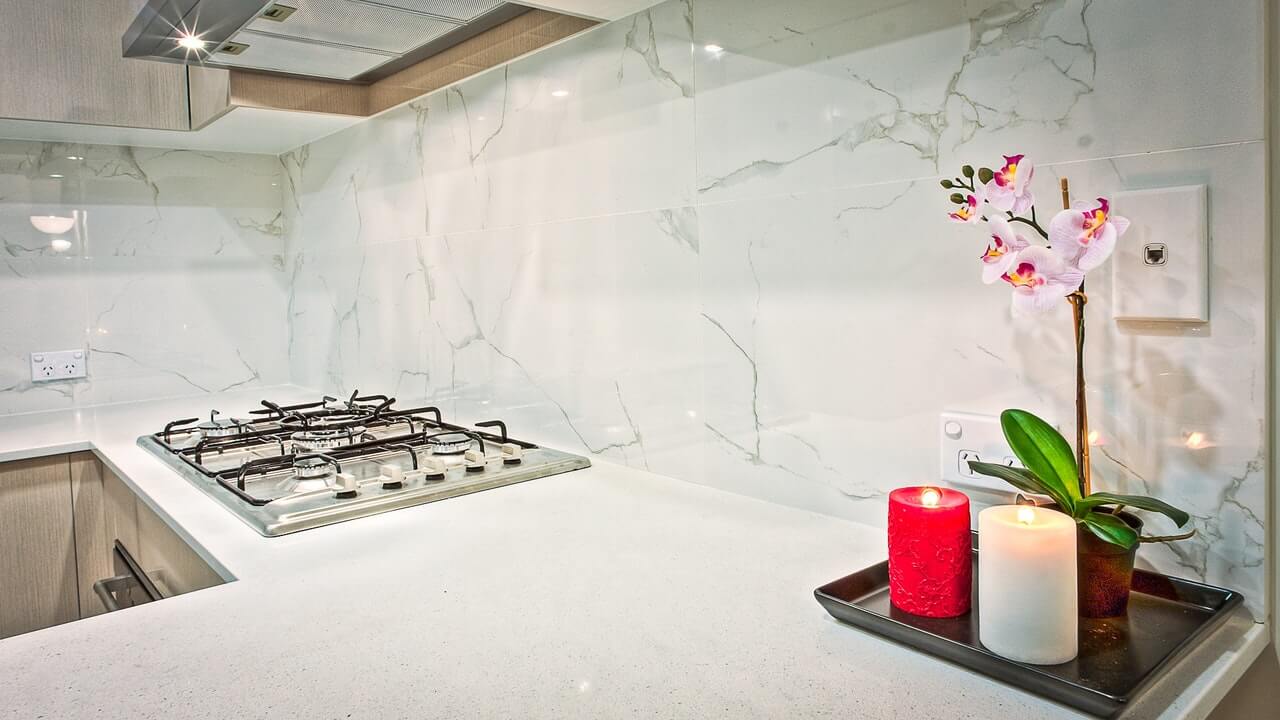 Installing a backsplash is a great way to change the overall look of your kitchen. Whether it be mosaic tiles or your everyday subway tiles, it's hard to go wrong when choosing a backsplash.  Not to mention they go a long way when it comes to protecting your walls from moisture.
Positioning is Key
Positioning is one of the most important things when it comes to adding a backsplash to your kitchen. In order to install the tiles, you'll need to have solid support under the lowermost row. Now, this isn't an issue when installing it over your countertop as most countertop materials will be able to support it with no issues. However, you may encounter problems when installing the backsplash behind appliances.

Luckily, there's a pretty simple fix for this. When placing backsplash tiles behind appliances all you need to do is add a wooden board on the wall to the bottom row of the backsplash. You'll also want to be wary about how much moisture is in these areas. If you're placing your backsplash behind a faucet or your kitchen sink, you'll need to make sure you're working with water-resistant drywall as the moisture could pose some serious problems down the line. Just be sure to keep these things in mind when planning out how you'll be placing the backsplash and everything should go smoothly.
Prevent Cracking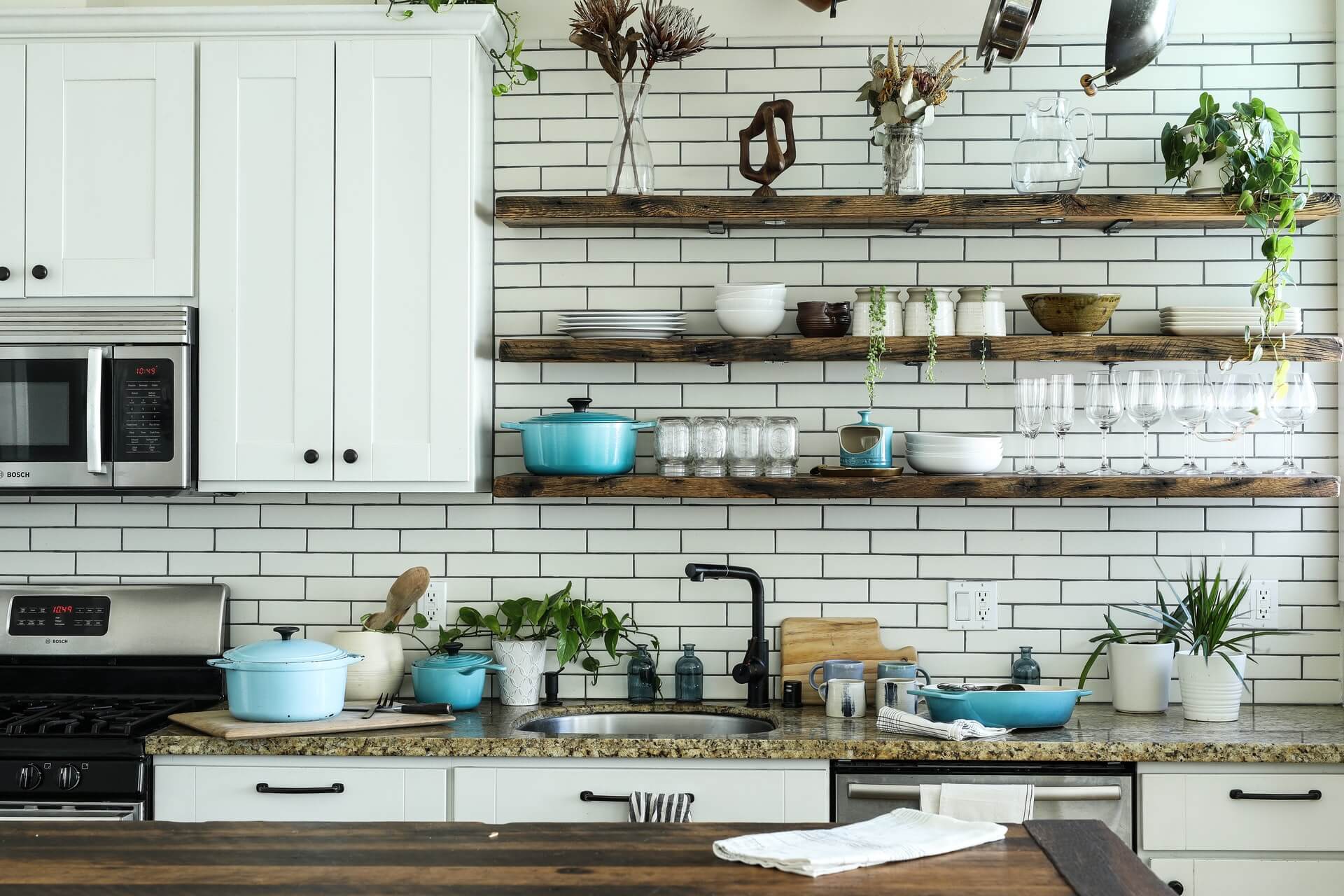 One problem that comes with installing tile backsplash is that the grout between your backsplash and counter will crack over time. The natural movement that occurs when the material expands and contracts cause this. Sadly, this is a common problem in the tile industry and can't really be fixed while making use of grout.

To prevent cracking, use silicone caulk instead of grout. Unlike grout, silicone is naturally flexible and will do a better job of adjusting to the natural movement of your backsplash and counter. This should ensure that cracking is minimized to a point wherein you'll barely notice it.
Consider the Outlets
Another thing you have to consider when installing backsplashes are the multiple outlets and switches you have in your kitchen. These outlets switches could end up disrupting the overall design of your kitchen, as they tend to stick out. Removing them isn't an option either as they're pretty much a necessity in the kitchen due to the number of appliances and tools that you will be needing.

You can get around this problem by asking an electrician to match all the outlets and switches with the color palette of your chosen backsplash. While this isn't the perfect solution as they'll still stick out, it will drastically help the outlets and switches blend in with the backsplash. Don't try to DIY this, as you might end up damaging the outlets in the process.
Save Money
Considering the national average for kitchen renovations is $23,556, you'll want to make sure that you're using your resources efficiently. To help you out, we've come up with some tips specifically geared towards getting the most out of what you spend.
Set a Budget
We recommend setting a budget for your kitchen renovations. This is because kitchen renovations can get expensive very quickly and it is quite easy to go overboard. The median cost of a large kitchen remodel stands at around $65,000, including materials and labor. This can be a hefty investment, especially considering it is just one room. A good rule of thumb would be to set aside around 25% of your overall budget for labor and any repairs that you may need during the entire renovation process. Doing so will help you keep costs at a reasonable level.

Consult a Professional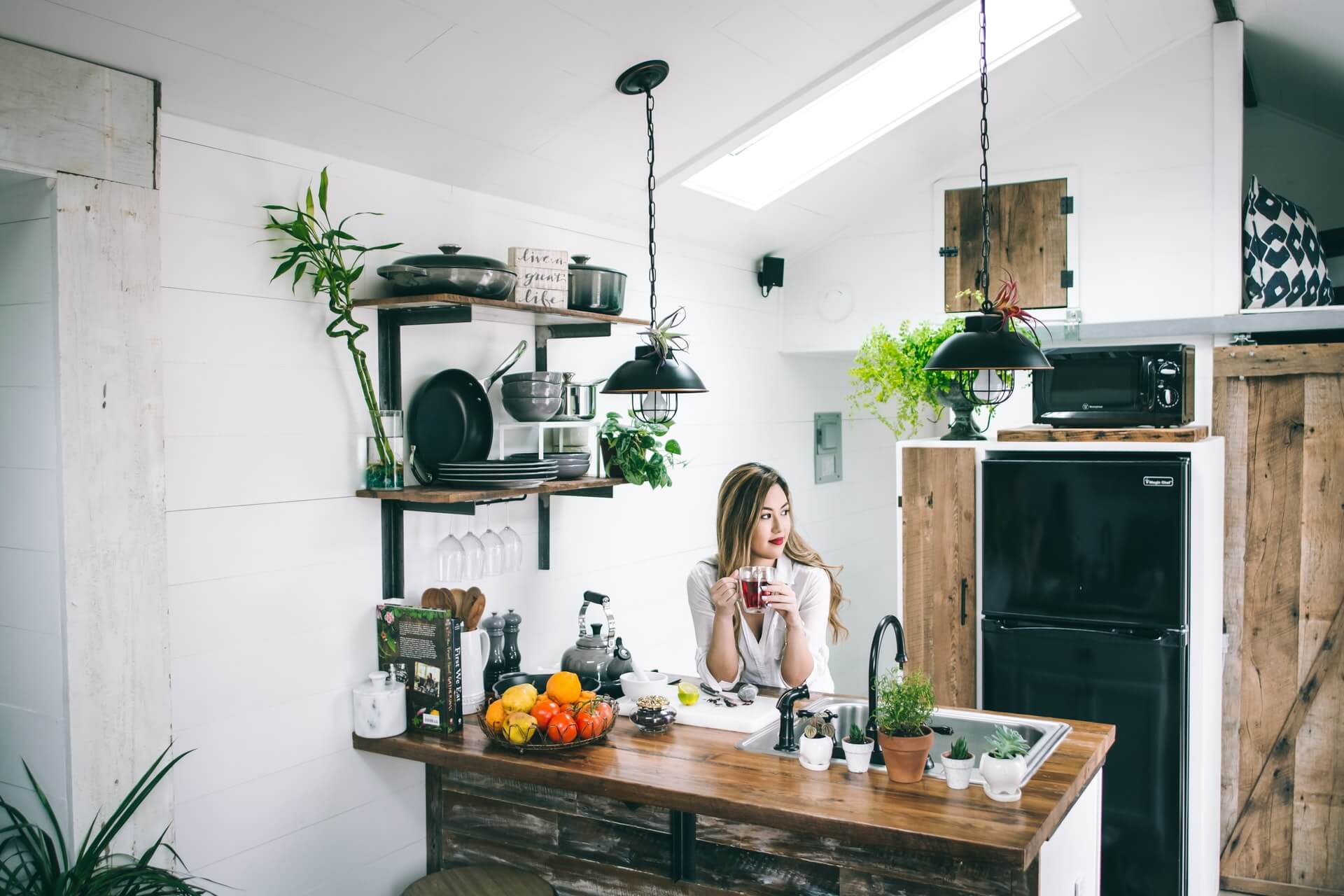 Staying within your budget doesn't mean cutting corners. While there are things you can DIY such as changing light fixtures and hanging drywall, the last thing you want is cutting costs only to realize that you've made a huge mistake. Mistakes could end up costing you more in the long run so it would be best to know when to consult professionals. Electricians for anything related to wiring, plumbers for your garbage disposal and the kitchen sink, and gas plumbers for your cooktop and gas line.

One common misconception is that hiring an interior designer will ultimately increase the costs of your renovation. This isn't true as getting professional help could very well help you save on unnecessary expenses, as their expertise will help you navigate the nuances of kitchen design. Home advisors will know where to get the best deals on fixtures and materials that should help keep your renovation well within your budget.
Avoid Trends
Considering the high average cost for renovations, you'll want to ensure that renovations you make aren't reliant on trends. While it might seem like a good idea to take inspiration from the latest trends that you see in trendy remodeling magazines or an eclectic showroom in New York, this isn't always the case. Think about it this way, Pantone announces a new color of the year annually and people usually hop on this trend and start basing their designs on the color of the year. However, how well will these designs hold up next year or the year after that?

This is especially true if you plan to sell in the near future. Relying on trends for home improvement could end up hurting your home's value on the real estate market. This is why you should base your renovations on interior designs that you want and find aesthetically pleasing, as these decisions tend to be timeless compared to when you design according to a specific trend. When it comes to color, you can never go wrong with a white kitchen. It's timeless and aesthetically pleasing, which is something you'll definitely want for your kitchen.

If you want to focus on improving the design aspects of your new kitchen, check out our article on decor ideas to help make your kitchen more aesthetically pleasing!