The kitchen is the heart of your home. It's where you'll wake up each morning as you pour yourself a mug of coffee, and it's where you'll return each night to nourish yourself and your loved ones with a home-cooked meal. If you've ever been on the hunt for a new apartment or house, you'll know that the size, layout, and functionality of a kitchen can make or break the livability of an entire home. That's why kitchen remodeling ideas make up a significant portion of the market when it comes to interior remodels.
When Houzz surveyed 1,337 homeowners last year about their kitchen remodeling ideas and projects, they found that the median spent was $11,000, though for a complete remodel – which includes the replacement of all cabinets and appliances – costs can climb up to $33,000. That means that for interior designers and contractors, you can cook up quite a bit of business in the kitchen. 
When you begin to think about kitchen remodeling ideas, it may be difficult to narrow down an approach that works for your budget, style, and needs. Will you opt for a kitchen island, or a more open design? Will you experiment with new trends and colors, or will you stay safe with a classic look? Do you need to be conscious about budget and space, or do you have free reign to design? No matter what your limits are, 
Here are the 7 top kitchen remodeling ideas to feed your next brainstorming session
1. Bold Cabinets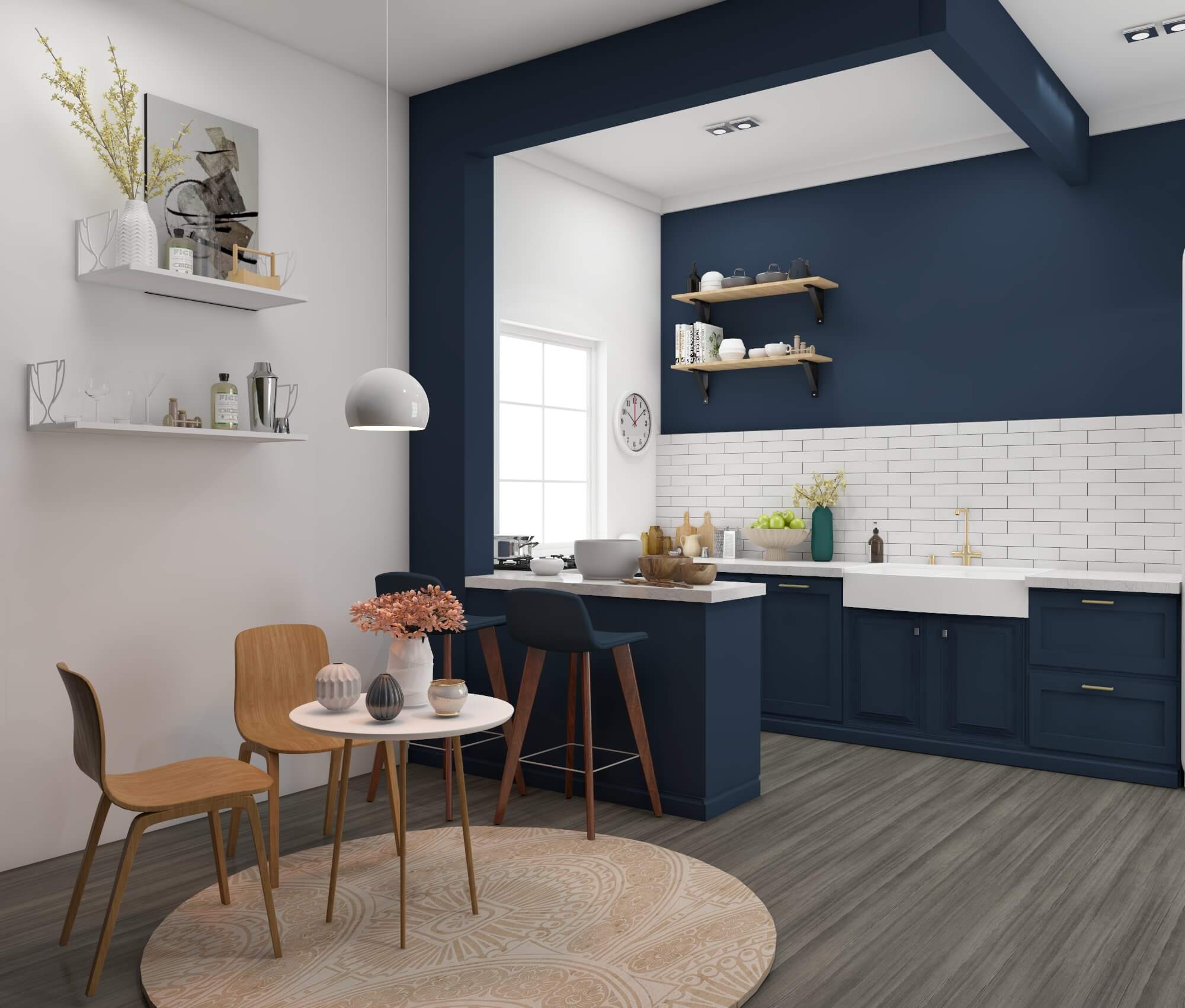 It's no surprise that bold colors and designs are popular kitchen remodeling ideas for 2020, as this style cropped up in many roundups of the year's top interior design trends. In fact, with Classic Blue-crowned as the Pantone Color of the Year, it makes sense that beautiful blue cabinetry is in, while all-white kitchens are out. These kitchen remodeling ideas for cabinets are so on-trend that Elle Decor shared forty ways you can incorporate this concept into your space. Though it may seem intimidating to commit to such a daring pop of color, if you're going to dive in, dive deep! You might consider purchasing red or yellow appliances to create an exciting contrast, or you might complement the look with an equally bold backsplash.
The more interesting your kitchen remodel idea is, the more time you'll want to spend there once it's done – if you're going to spend your Sunday afternoon preparing lunches for the work week, you might as well do it in style! But, if you opt for this kitchen remodel idea, remember that lighting is key. You don't want the blue cabinets to make your kitchen feel dreary, but with enough light, you won't have to fret.
2. Kitchen Island
From amateurs to professionals, all chefs know that counter space is not to be taken for granted. By considering kitchen remodeling ideas with islands, you'll make sure that you never run out of room while preparing a delicious meal for the family. Even if you're looking for a small kitchen remodel idea, kitchen islands can serve as multi-functional space-savers. For example, place barstools around the perimeter of the island, which you can store beneath the surface when they're not in use. That way, you get the benefit of counter space, but at the same time, you can use your island as a dining spot. 
If you're seeking kitchen remodeling ideas on a budget, or on a tight space limit, an island might seem out of the question – but, with their multi-purpose functionality, you'll be surprised at what will be within reach. Consider integrating appliances into the island to save space, or foregoing a dining table for a particularly comfortable island seating set-up. You might even consider constructing your island in an L-shape to allow for more distinction between seating and food prep space.
3. High-Tech Appliances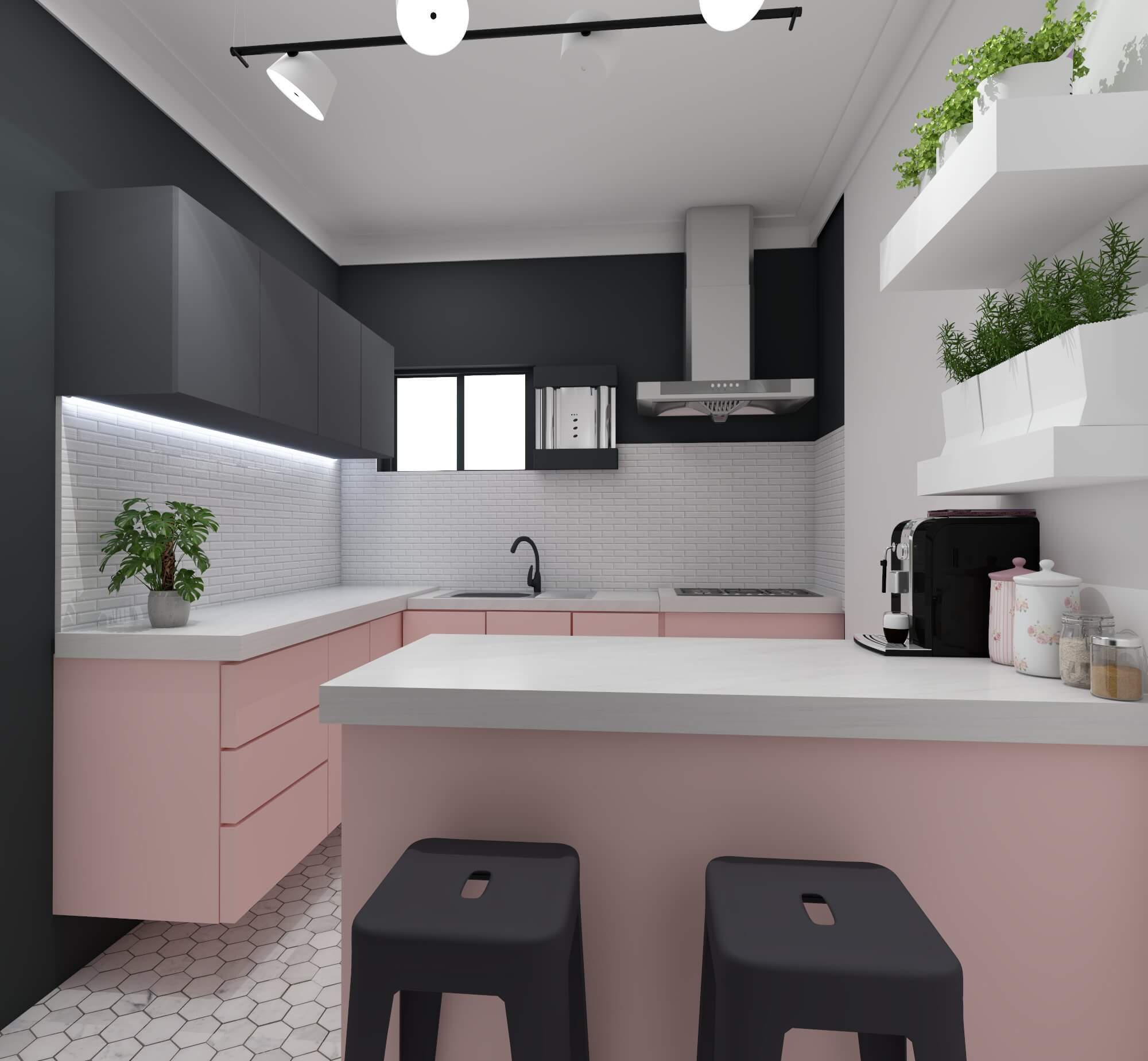 If you're going to remodel your kitchen, you might as well embrace new technology. Many contemporary kitchen remodeling ideas feature energy-efficient appliances, like faucets that minimize water waste, or refrigerators that keep your food cool while using less electricity. Appliances like these are great investments, both for the environment and your utility bill. While sustainable design features are all the rage, you might consider smart home features for your kitchen remodel idea as well.
More homeowners than ever are turning to virtual assistants like Amazon Alexa and Google Home, meaning that many new appliances are equipped with functionality to accommodate buyers who seek a smarter home. Imagine being able to preheat the oven from your phone, or turning on a sink without having to touch it with your messy hands. The more convenient and efficient your kitchen remodel idea is, the more you'll enjoy your final product.
4. Engineered Materials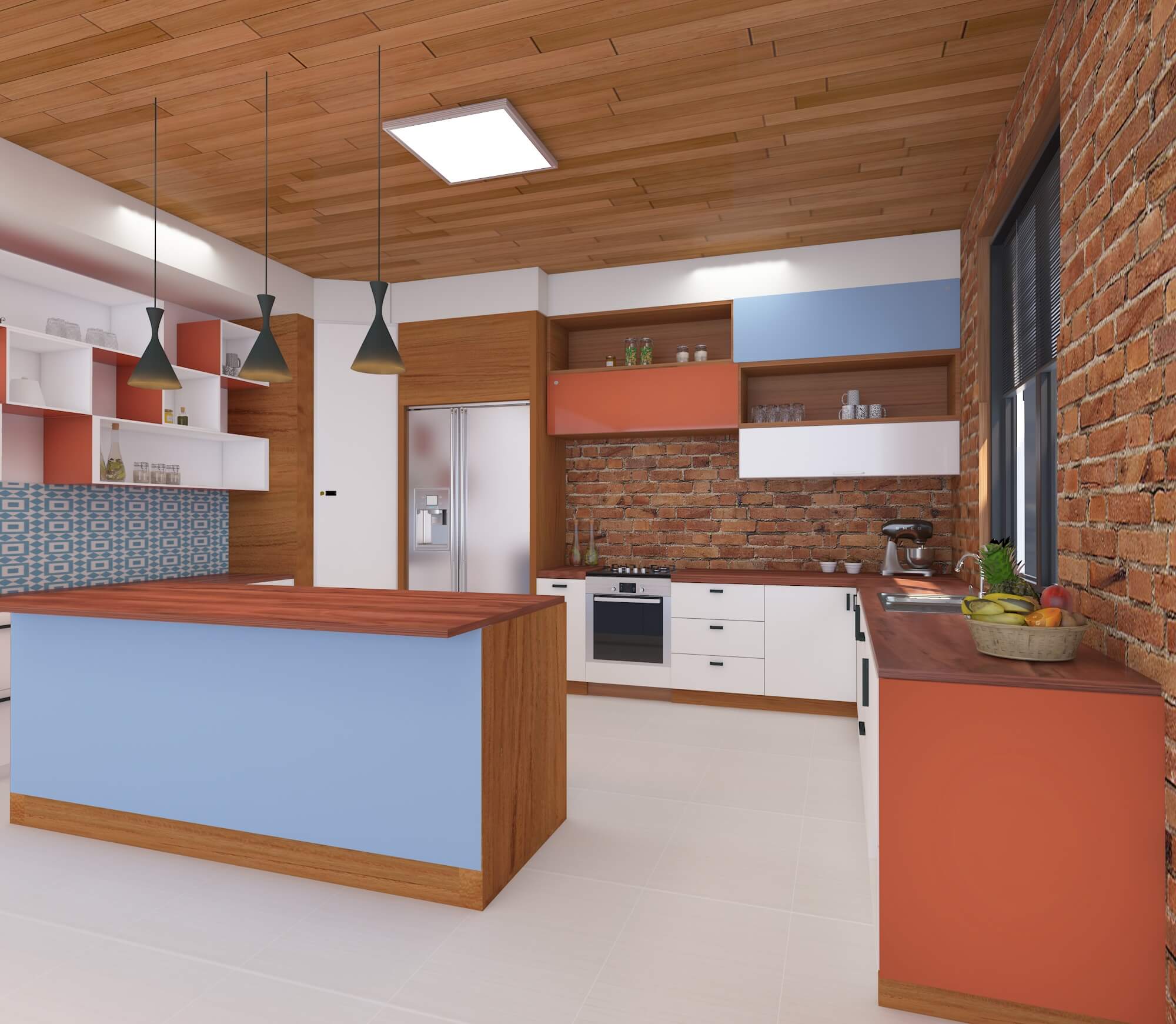 If you're seeking kitchen remodel ideas on a budget, you're in luck! According to Houzz, it's becoming more popular to use materials like laminate wood floor and engineered quartz. Perhaps, this trend is due to the fact that these engineered materials can cost half the price of their natural counterparts, like natural stone and hardwood – but, if you take good care of your space, they'll still last for a long time, making these materials a smart financial choice for your kitchen remodeling idea.
5. Hanging Storage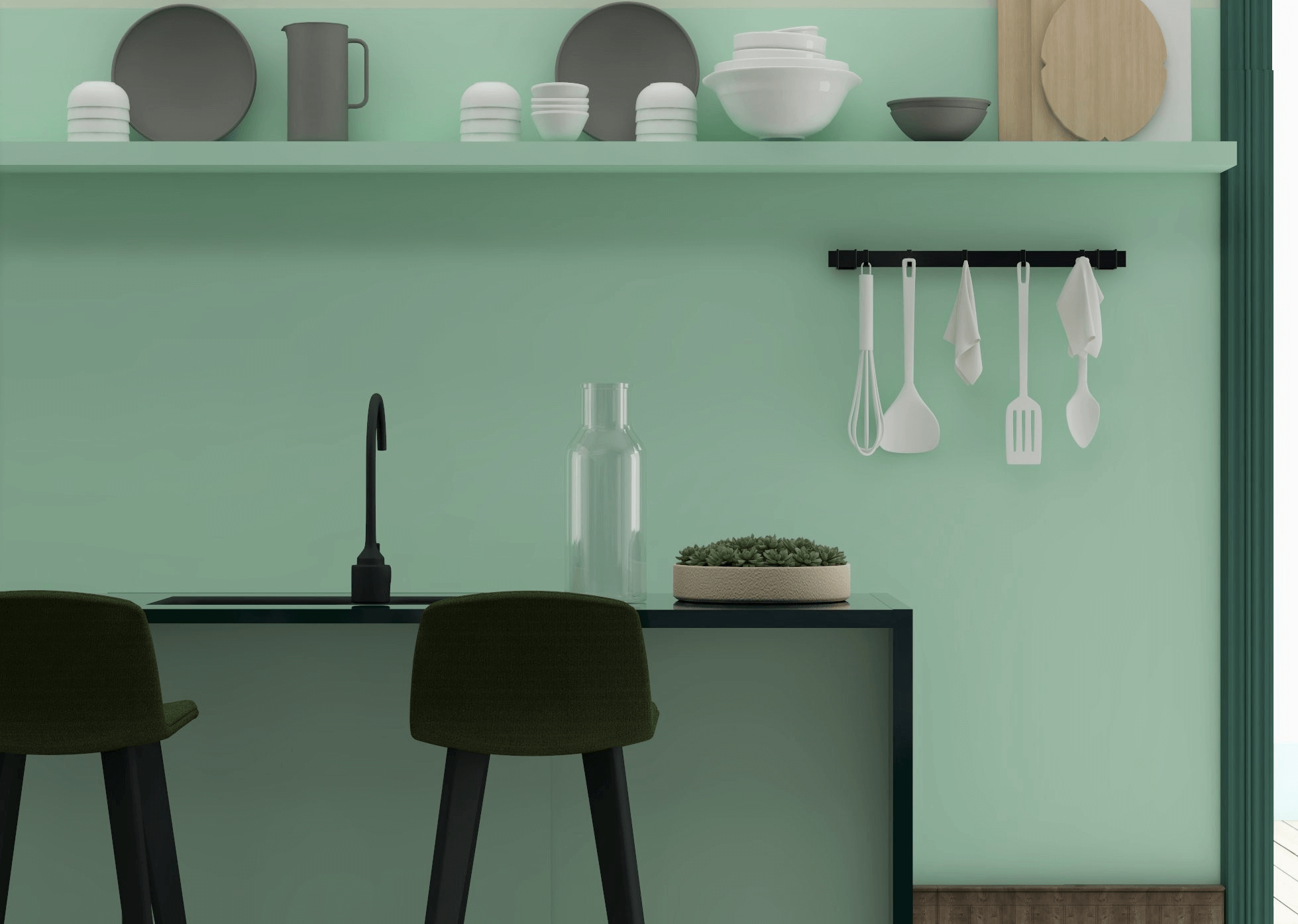 There's nothing more frustrating than digging through a clattering cupboard of pots and pans, searching for that one skillet or wok that will be perfect for tonight's dinner. For small kitchen remodeling ideas, it's critical to balance counter space with storage options – so, why not turn to your ceilings and walls for creative decor? If your kitchen remodeling idea features an island, consider hanging a ceiling pot rack over the island. That way, you'll always know what pots you have, and where they are – no more digging! These ceiling pot racks are as chic as they are functional, offering a unique decoration in your kitchen, and some even have built-in light fixtures.
Additionally, you might consider incorporating a wall-mounted spice rack into your kitchen remodeling idea, or a set of hooks to hang aprons, oven mitts, or dish towels. You can even hang a knife magnet on the wall to avoid taking up counter space with a knife block. By creatively using your walls and ceilings, you'll ensure that your small kitchen remodeling idea makes your space feel as large and functional as possible.
6. Statement Backsplashes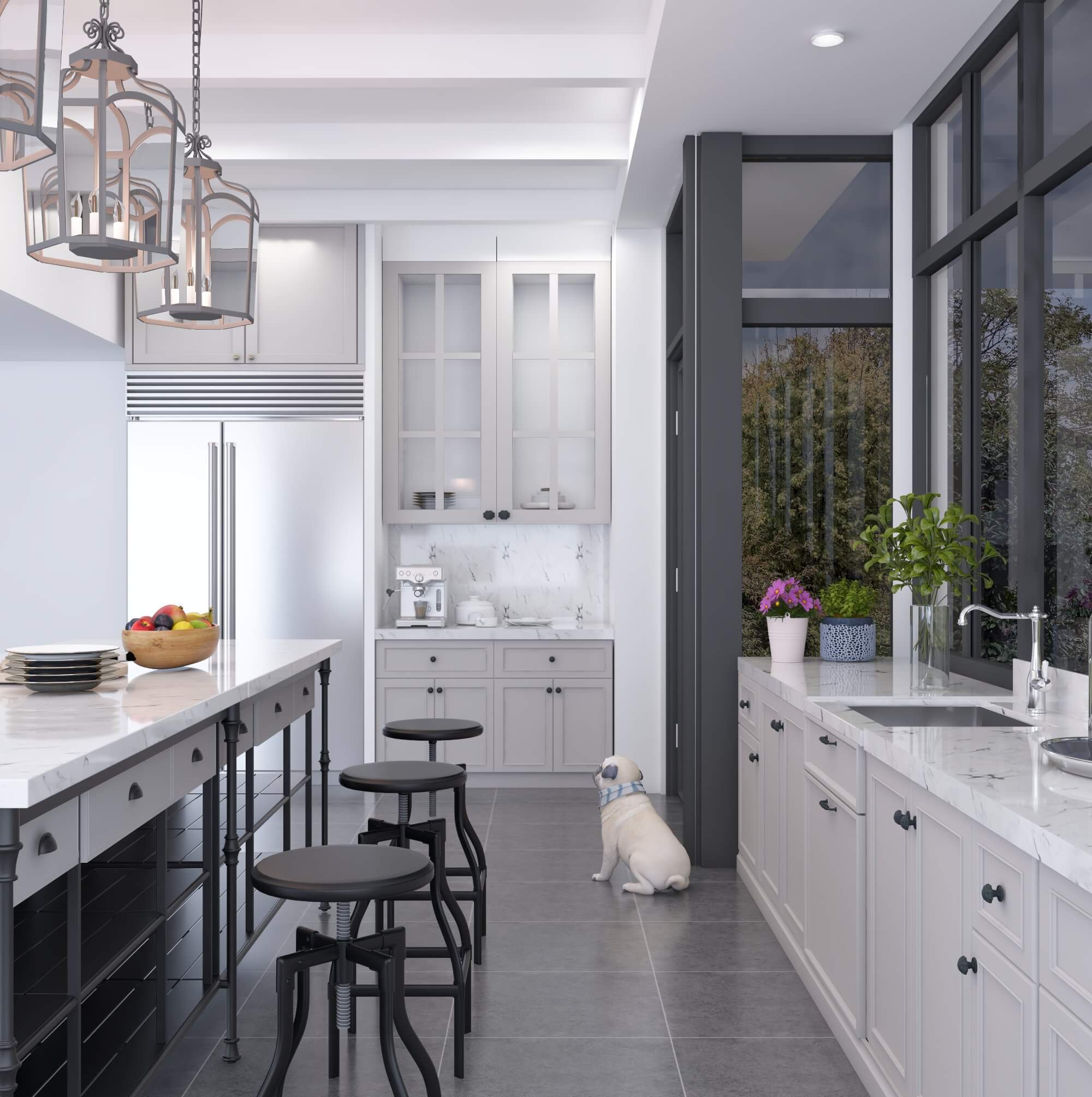 Whether or not you're ready to commit to those bold blue cabinets, consider incorporating statement backsplashes into your kitchen remodeling ideas. Even a simple renovation – like changing the backsplash of your all-white kitchen from white subway tile to a navy blue mosaic – can revolutionize your kitchen. If you're compiling your kitchen remodeling ideas on a budget, you might even consider using adhesive tile to change up the look while spending less.
7. Metallic Hardware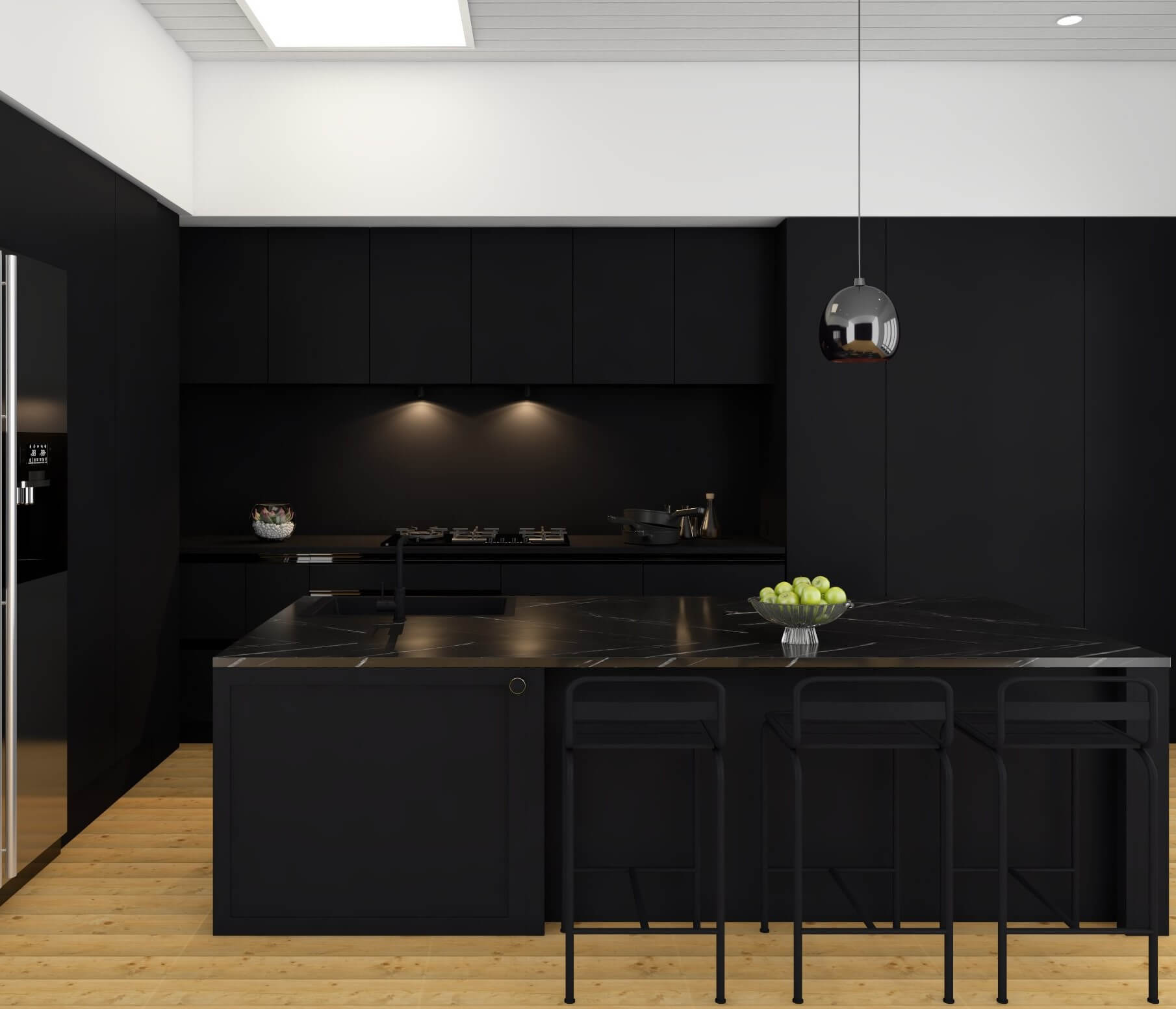 Before you choose the classic silver sink faucet, take a moment to think creatively. What if you incorporated metallic hardware with warm-tones, or a sleek black style? Choosing a unique color for your metallic hardware can elevate your kitchen remodeling ideas. For example, complement your navy backsplash with gold faucets and cabinet handles; or, spice up an all-white kitchen with contrasting black faucetry.
Conclusion
Whether you're looking for kitchen remodel ideas on a budget, or design concepts that spark your creative sense of style, there are plenty of ways to make your kitchen your favorite spot in the house. Interior design experts are pivoting away from the classic all-white kitchen and toward designs that are a bit more edgy, featuring statement backsplashes, bold cabinetry, and on-the-wall storage options. Plus, it's becoming more popular to choose man-made materials like laminate wood floors and engineered quartz countertops, which can help you save money for other exciting kitchen remodeling ideas, like high-tech appliances. The kitchen is where you start and end your day – make sure yours suits you!