Home » Interior Design Styles » 16 Ways To Add Shabby Chic Interior Design Style To Your Home
What is Shabby Chic Design Style?
When you talk of elegance and comfort, this design is all you need. It's timeless characterized by rustic and patinated furniture, vintage décor, and layers of comfortable materials. The name shabby chic established its roots in the 18th century in Britain as a replica of aesthetics realized in the grandiose country living rooms.
The aim was to pass it down to the next generations and modify the shabby chic decorating and decorating ideas for home décor in ace. Get more design inspirations on accentuating your shabby chic home by plugging onto Foyr Neo. Your professional yet feels like a home page.
Thanks to designer Rachel Ashwell, she partnered with mass retailers like Target to create it and avail it to the public. The trend is seeing a resurgence but, is now more refined with a few tweaks and DIYs for home décor. It has been rampant especially in the French country during the COVID-19 pandemic era where most individuals have been working at home and were searching for familiarity, warmth and comfort.
Read also – 21 Most Popular Types of Interior Design Styles
15 Ways To Add Shabby Chic Interior Design Style To Your Home
The classy and romantic style supersedes the opulent ones like art deco. Clean, white, linen antique furniture are a distinctive feature. Distressed furniture is often colored in white palettes, floral patterns, muted hues, and ruffles.
The vintage nature creates a grounded feeling and the more the natural wears, the more it complements the style. As you are shopping for antiques especially vintage furniture for your shabby chic bedroom or for your cottage style, make sure they are sturdy and can withstand the test of time.
The tattered materials can be fixed but, an unyielding frame may collapse at any time. However, choose them depending on your personality. Old furniture pieces for dining room or interior design styles tend to have a nouveau decorative feature.
Read also – 15 Best Sunken Living Room Design Ideas for Your Home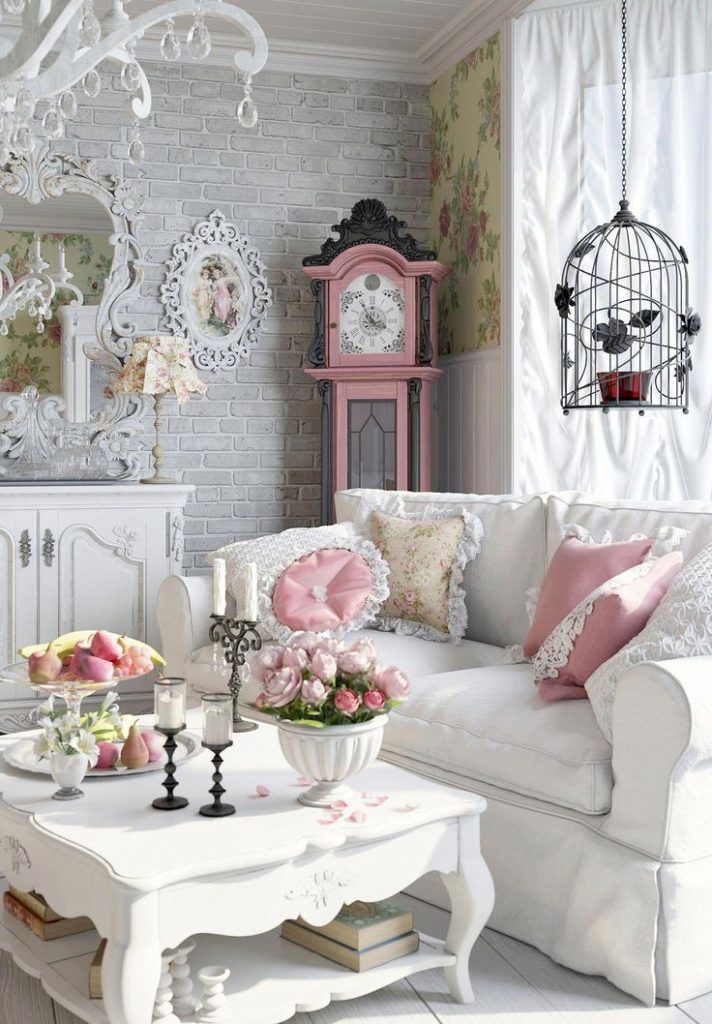 Image Credit: curriculumnacional.cl
2. Neutral light colors on walls
The rules in design ideas stipulate a neutral base or pastel colors are essential as the furnishings are full of variant personalities and characters. You can incorporate white, beige or light stormy grey undertones for the shabby interiors and walls or pieces of furniture.
The look can be accentuated with pastel colored furnishings such as couch pillows, area rugs, flowers, vintage accessories, and slipcovers. Since the classic shabby chic homes had creaky floors, it's critical to pass on the history but in a refined way. You can keep the flooring neutral with no decorations.
Read also – 10 Ways To Add Eclectic Design Style To Your Home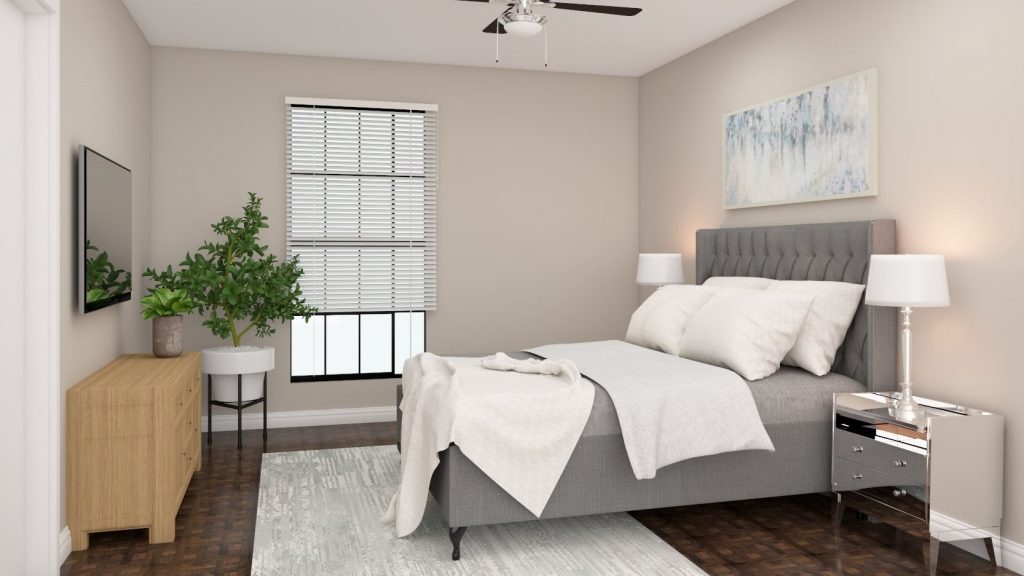 Image Credit: foyr.com
3. Mixed accessories and collectables
The design is all on balancing between ornate and cluttered pieces. Design a specific place for each décor design, shabby chic furniture and accessories to exhibit in your shabby chic living room. You can create an open shelf or a console table to display your pieces. You can also swap picture frames for weathered wood or metal frames with patina to attain a shabby chic look for your bedroom design or country house.
Read also – A Guide To Art Deco Interior Design Style for Your Home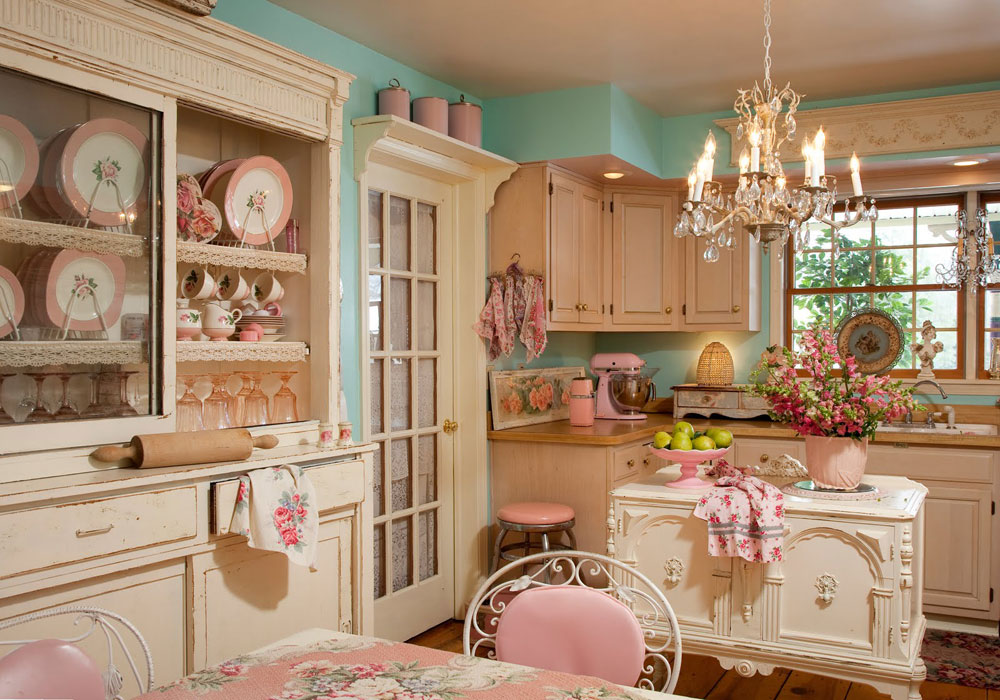 Image Credit: impressiveinteriordesign.com
Timeless chandeliers have never disappointed as the country style makeover. They convert your sitting area into a heartwarming history sharing center. Combine the glamorous current light fixtures with your chandelier as the centrepiece. The stunning focal center will be remembered by your guests for ages.
Read also – 15 Ways To Add Coastal Interior Design Style To Your Home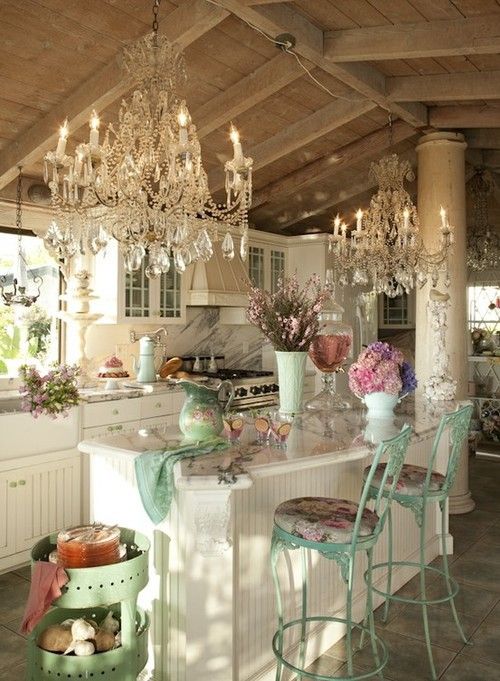 Image Credit: architectureartdesigns.com
A white drape complements the shabby look perfectly. Crisp and crease free-fabric presents a formal look to a room while cotton adds coziness for a casual style. A little vintage piece for your modern furniture and natural materials can spruce the look. However, you can complement further with additional light greens, dusty pinks, and sky blue hues on decors and throw pillows.
Read also – 12 Ways To Incorporate Wabi-Sabi Interior Design in Your Home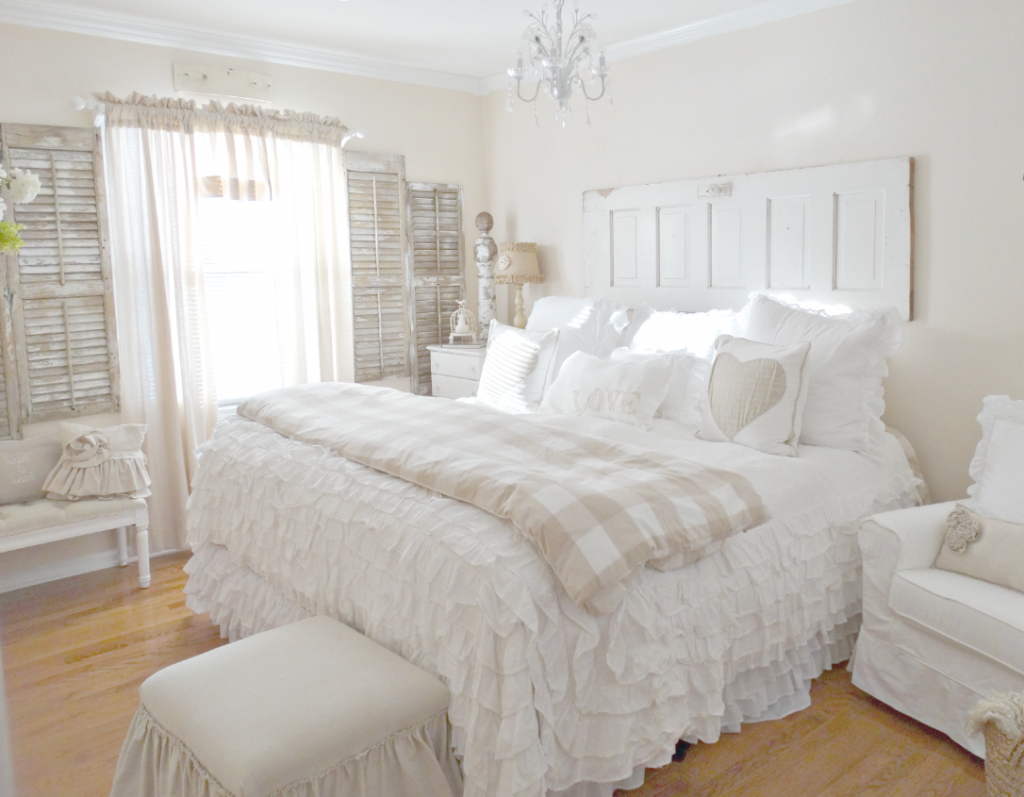 Image Credit: pinterest.com
You can include a floral motif either on the throw pillows, rug, furniture, and décor or wallpapers for your shabby chic spaces. It can be complemented with natural wood, especially for wooden furniture and neutral colors for your shabby chic kitchen.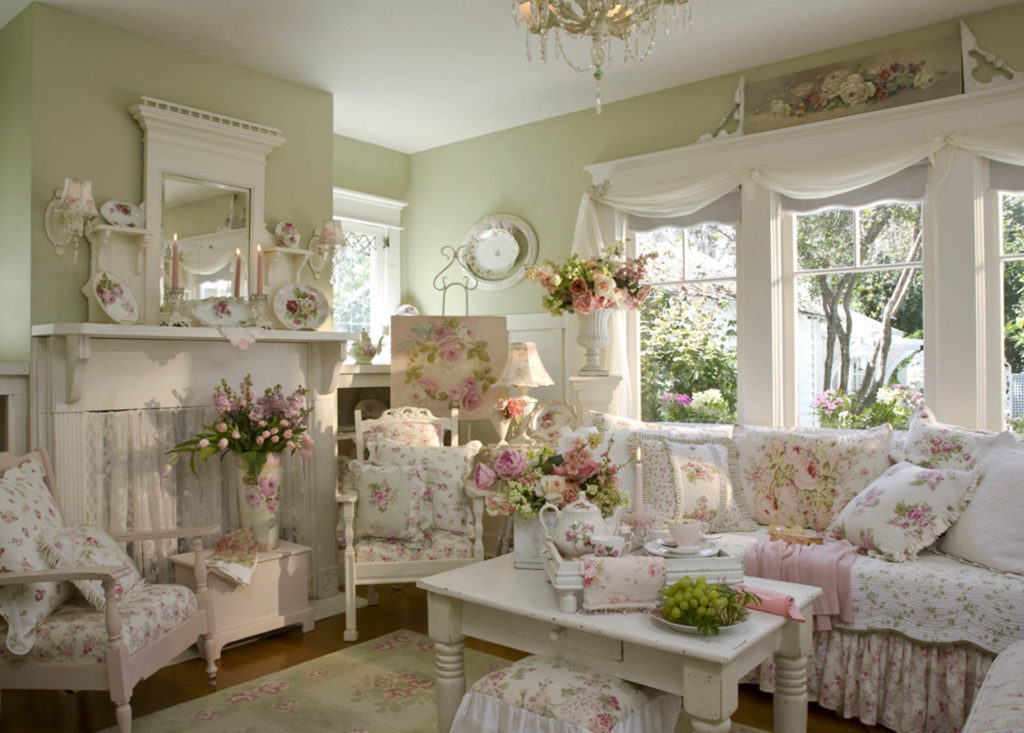 Image Credit: hackrea.com
7. Inculcate old textures
You can accentuate coziness to your spaces by adding leather, cotton and chunky rags. In the modern world, it's rare finding old mundane wall treatments. However, you can incorporate a tactile wall with floral wallpapers. Lace can be used to create a romantic mood. It can be used on napkins and table cloths for refined details. You can as well switch the plastic shower curtain with a lacy one for chic décor.
Read also – 18 Ways To Incorporate Biophilic Interior Design into Your Home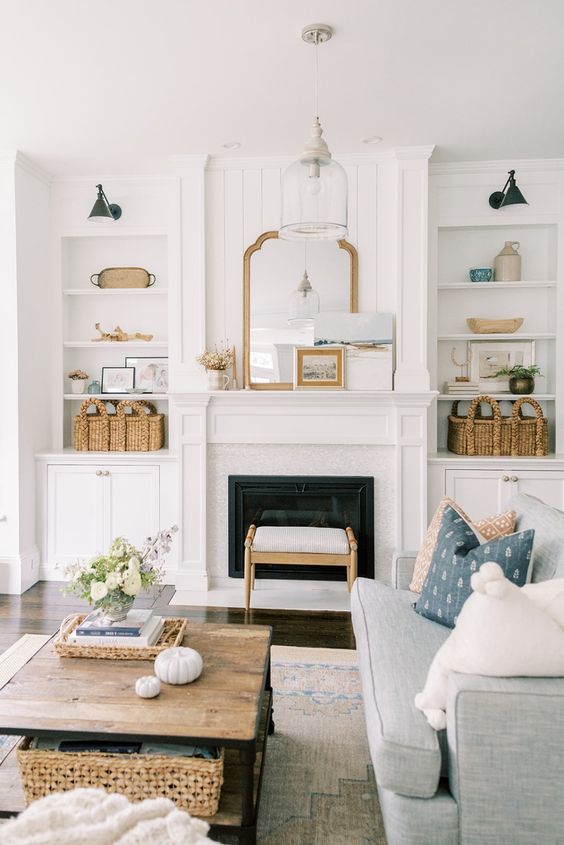 Image Credit: pinterest.com
8. Incorporate shiny details
Add glints of gold and silver for an aristocratic appeal. You can use the gilded accents on your shabby chic headboard or polished metal candle stick on the mantel. Oyster inlays are another form of subtly expressing soft-spoken elegance.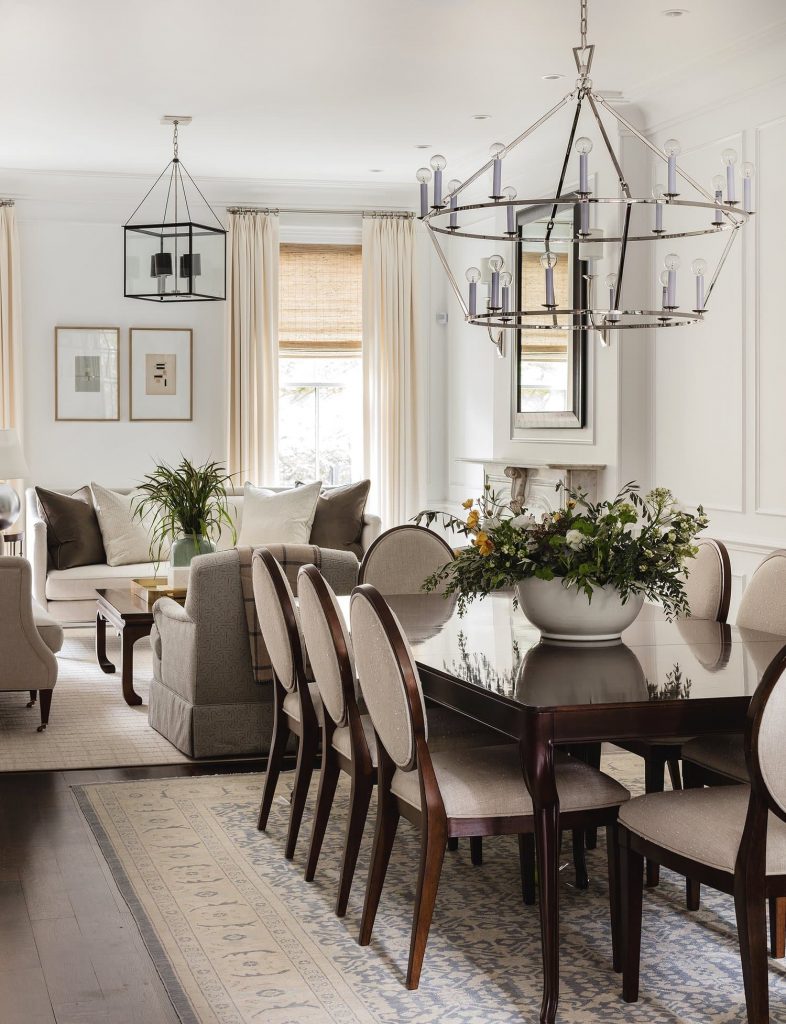 Image Credit: nookandfind.co.uk
Curlicues, spirals and dramatic lines portray a dynamic visual flow while intricate carvings offer a textural appeal. Cabriole legs offer a sensuous silhouette and are a replica of European heritage in interior design. Molding, banisters and pilasters incorporate engraved flourishes while curved leaves hint at nature inclusion.
Read also – 9 Ways To Incorporate Modern Interior Design Style In Your Home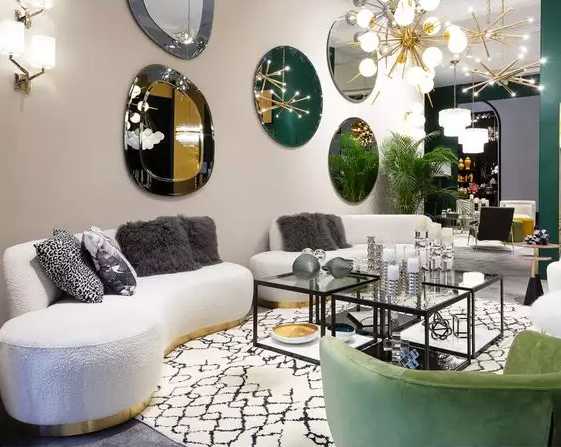 Image Credit: pinterest.com
10. Bohemian style with feminine energy
Floral upholstery, curtains, and chenille with pinks or light greens or yellow or light blue trims complement the shabby chic furnishings.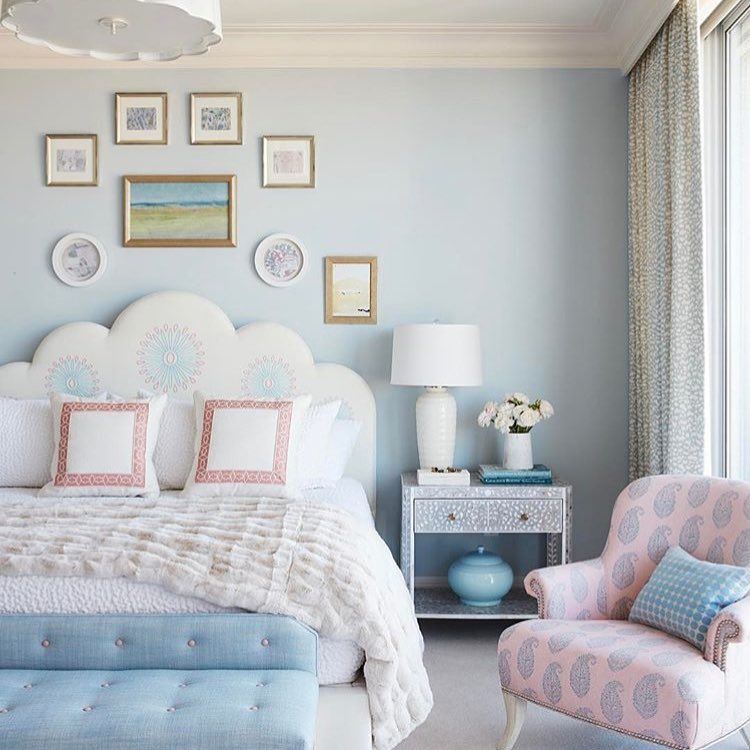 Image Credit: pinterest.com
11. More natural elements
Floral appliques on shabby chic beddings and curtains filter light and airiness. Using live plants and bouquets of live flowers placed in beautiful vases complemented with a jute rug adds more flair to the spaces.
Read also – 7 Ways To Incorporate Steampunk Interior Design In Your Home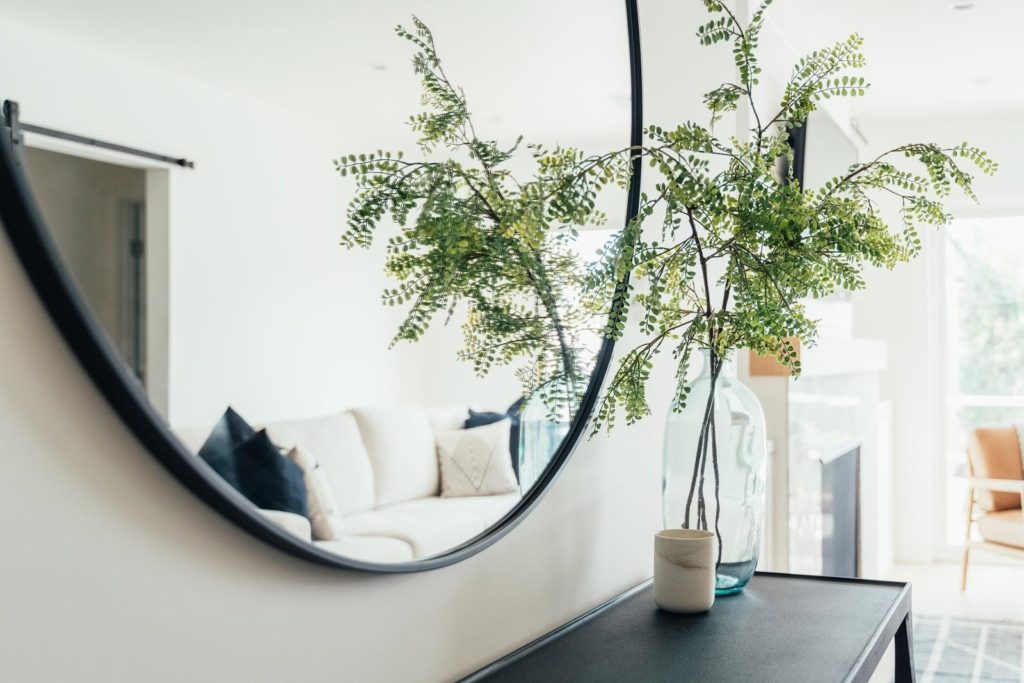 Image Credit: innovativebuildingmaterials.com
12. Decorative bird cages
Birds bring life to any home. As they chirp away with their beautifully colored wings, they are a sight to behold. The lively creatures are heavenly and resonate with peace in one's space. You can incorporate rustic cages or you can as well repaint the cages in bronze or gold hues.
Read also – 9 Ways To Integrate Minimalist Interior Design Into Your Home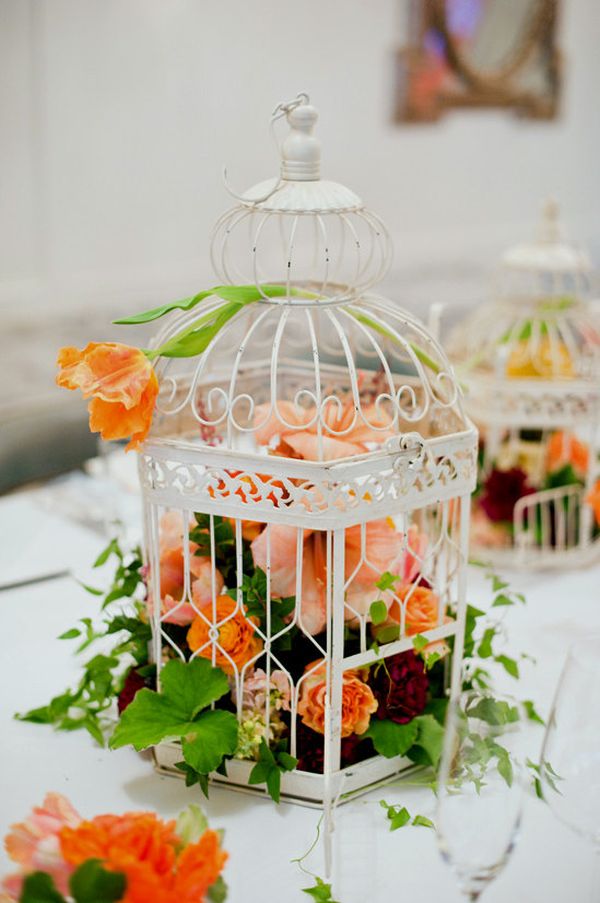 Image Credit: homedit.com
Ladders are not only functional but they add aesthetics to a space. To promote the shabby chic style, it's essential to use grey colored or weathered wood. However, the wood can be pre-treated to avoid damage from insects and molds.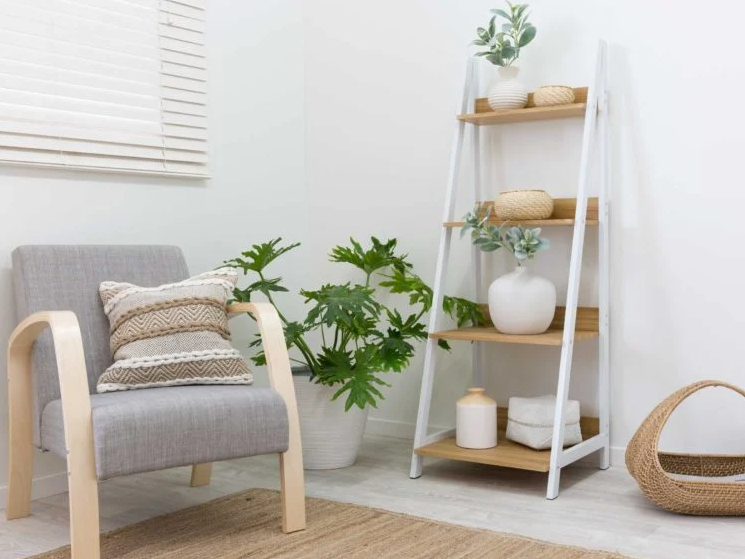 Image Credit: nimvo.com
14. Trunks with a distressed feel
One can decide to use trunks strategically placed as a console table and neatly arrange their books, trophies or decorative accent pieces painted in bronze or gold hues.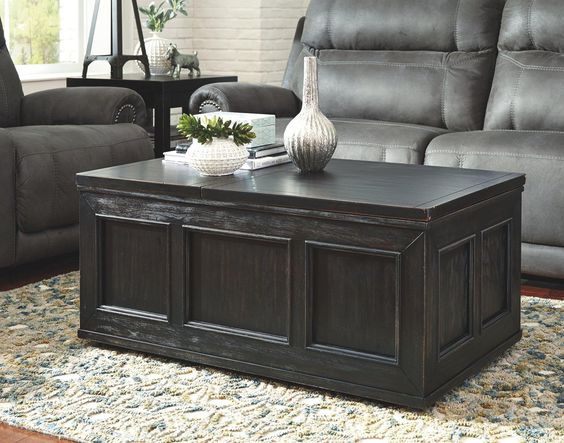 Image Credit: pinterest.com
15. Mix and match accessories
Accessories can be used to draw out a room's bohemian feel. The bohemian design style is all about layering a variety of different accessories (throw rugs, blankets, pillows, and wall art and décor items) to create a cozy and casual space. In this case, mixing and matching are critical.
Select items that feature various prints, patterns and textures. Individuals preferring a more cohesive look may limit their color scheme to two or three different hues consistently throughout the space. However, if one's style is more eclectic, one can determine their limits.
When dealing with less-structured styles, it's essential to focus on ensuring the room doesn't end up looking cluttered. The best rule of thumb to prevent this is by changing one's perspective. If one is uncertain about whether or not a particular item fits with their design, it's wise to retreat for a while. Retreating will allow one to perceive their spaces as a whole and determine whether the item ultimately adds or detracts from your vision.
Read also – Sustainable and Holistic Interior Design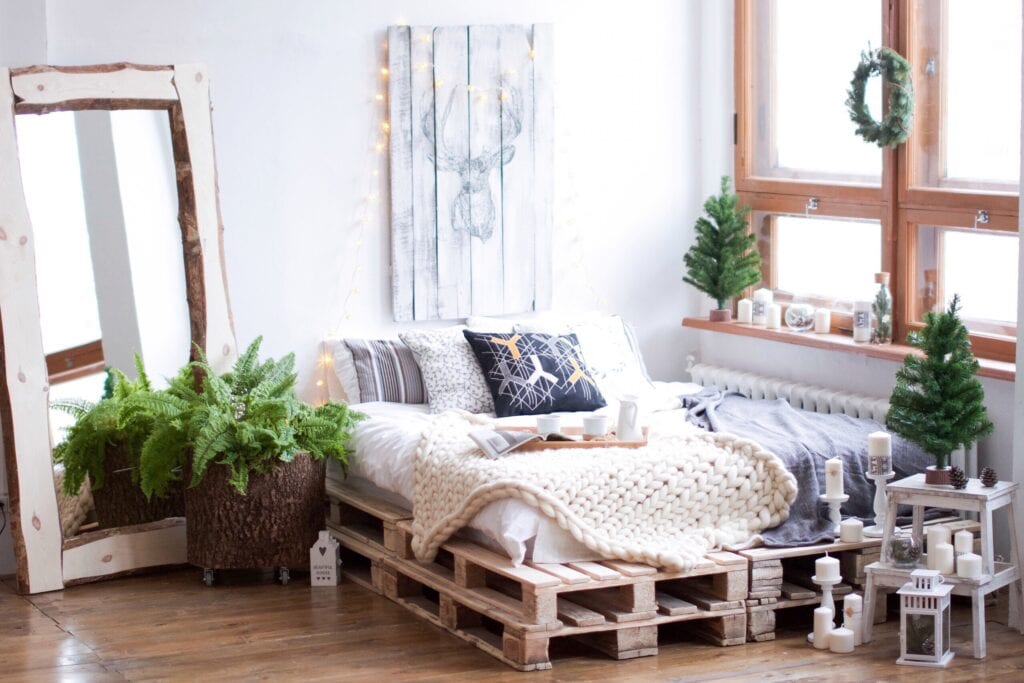 Image Credit: mymove.com
Flea market finds, trinkets, vases crammed with fresh-cut flowers and antique kitchen tools are exquisite thanks to adding character to your home. Many homeowners choose glass-paneled kitchen cabinets in order that they can boast vintage plates, cups and bowls. Of course, open shelving is another functional way of displaying any of your accessories.
Make sure you include many antique accents like old clocks, candlesticks, picture frames and baskets to round out the design. You can also repurpose items you'll have already got and use them for decorating. For instance, an old garden gate or wooden doors are often transformed into a headboard, and stacked crates would bring a functional nightstand or side table.
Read also – 20 Ways To Add Color To Your Home Without Painting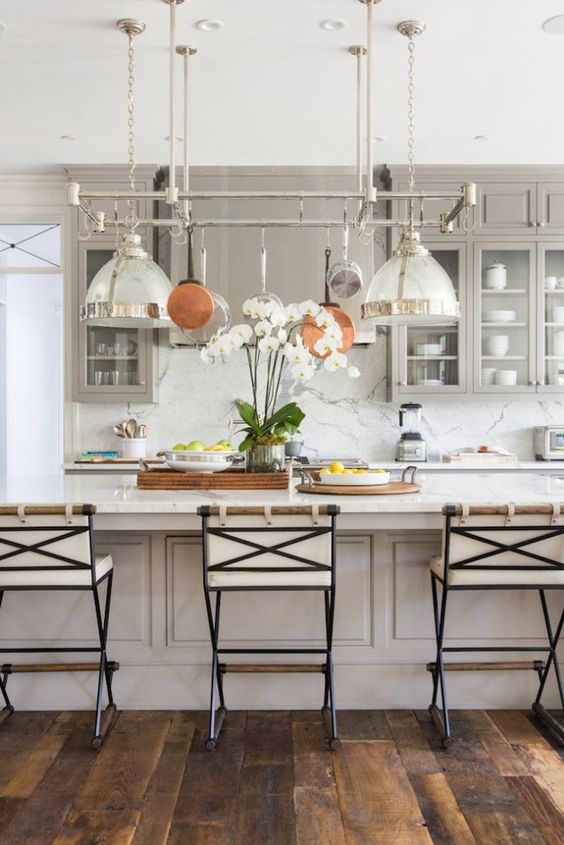 Image Credit: pinterest.com
Shabby Chic Style Decorating Tips
The current shabby chic style varies from the aesthetic of the past decades. Initially, it was marked with nail heads, tufting and skirting (skirting may remain), but the former embellishments, garlands, oversized rolled arms, and heavy swags that defined the style are gone.
The new shabby chic has more depth and color palette complements. Wall moldings, floral wallpapers, and vintage accessories are must-haves, and organic materials such as jute.
Maintaining the connection with the outdoors is essential whether through color scheme, materials or art. To convert the shabby look to a chic one, you can design the slipcovers by adding accents such as flat flange details, contrasting fabrics or ruffled skirts. You can also mix and match your furniture pieces and styles to enhance homeliness and add to its personality.
It's essential to have fewer disparate items as more will look cluttered and disjointed. It's also wise to maintain your preferred color palette on items and décor to maintain your taste with a shabby vibe. However, you can play along with different styles like an industrial look by adding galvanized metal from your bar stools and décor components.
Read also – 25 Types of Rooms in A House
Baroque paired with rustic style creates a compatible shabby-chic design. Baroque architecture takes shape from the Renaissance period, such as colonnades and domes, and makes them grander and more decorated. The drift toward highly ornamental design culminated in the Rococo movement in France in the 1730s.
Its theatrical style conveyed movement and is found in the asymmetrical curves of sculpted moldings and intricately carved scallop shells, acanthus leaves and flowers. This flair for the dramatic imbues everything from the legs of tables and chairs to the iron arms of splendid beaded chandeliers.
Foyr Neo software builds on designers and students equipping them with skills. The article on Shabby Chic Designs is suitable for interior designers and interior design students as it covers features of shabby chic designs, its history, and decorating tips and how to incorporate the shabby chic effect to draw aesthetics in spaces tips.
Read also – 15 Best Home Addition Ideas To Expand Your Square Footage
Shabby chic wallpaper frequently features pastel floral patterns on neutral backgrounds. The soft palette and delicate designs reinforce the feminine essence of the decor style while the natural elements freshen the rooms' feel.
Generally, fabrics should offer a pleasant, comfortable and welcoming aesthetic. Cotton, muslin and linen are commonly used due to their classic look. You can use any of these materials for curtains, drapes, bedding, pillows, and slipcovers, which are a defining element of the shabby chic style.
Slipcovers on lounge and dining seating help soften the look of a room and usually feature a delicate pattern like flowers or stripes. Fabrics are typically adorned with details such as flowing skirts and pin tucks.