Home » Interior Design » How to Write an Interior Design Proposal to Win Your Clients?
Interior Design Proposal
Running a business is not an easy task. You need to understand how to sell effectively without seeming aggressive or becoming a 'yes man.' There needs to be a balance between what you have to offer and what prospective clients desire. No business can create a need for a product or service, but you can certainly create a want.
While this requires you to possess unparalleled expertise in your field to a certain extent, you also need to understand how to package, present, and price your services, and build a winning proposal. Before deciding to work with you, clients expect to go through a process of discovery (e.g., outlining the project scope) and ultimately receive a full business proposal that outlines exactly how your services will be fulfilled to benefit them.
Currently, there is a network of over 15800 interior decorators in New York consisting of both interior design firms and freelancers. It is a tough competition but very easy to conquer if you have the right tools at your disposal.
Without a well-crafted interior design proposal template your clients might be unclear about exactly which services you can provide, how much the entire project will cost, and a realistic timeline for completion. In theory, drafting a transparent interior design contract may seem daunting, but the actual process of creating an interior design proposal to impress a client will seem much simpler by the end of this article.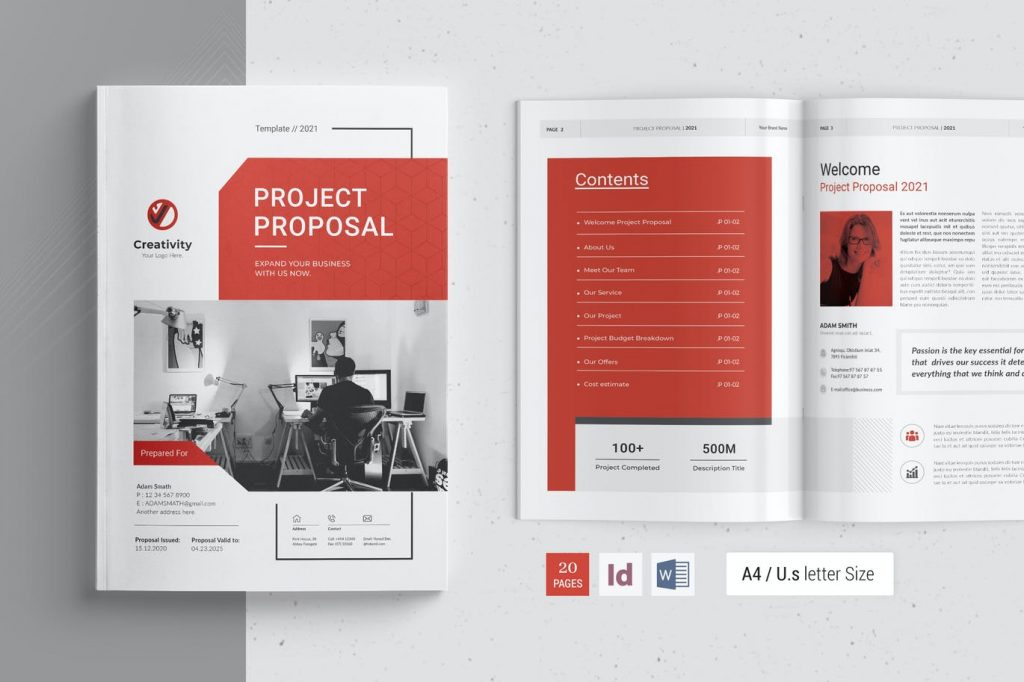 Image Credit: envato.com
Today, we are about to share with you a step-by-step guide to drafting interior design proposals that outline the scope of work, marks the milestones, specifies the deliverables, defines your understanding of the expectations from potential clients, and still leaves room for contingencies.
There are lots of resources to help guide you in this step-by-step process to help produce a winning interior design proposal template. We'll break down exactly when to prepare your proposal, the sections you should include, how to show your deliverables, top tips for your proposal creation process, and a free proposal template to get you successfully started with offering interior design services with a top-notch business proposal for prospective clients.
If you're ready to send out an interior design contract and win your first few clients as a freelancer or an interior design firm, let's get started!
Also, Read: 20 Best Client Presentation Tips for Interior Designers