Home » Interior Design » How To Create Interior Design Packages for Your Business?
Interior Design Package
Creating interior design packages that make your client go gala can be quite a task and a tedious exercise to execute. Many interior designers get perplexed by pondering which interior design packages will work best for the client.
So what if we say that we have the solution to this problem. Yes, we have found the secret sauce to create interior design packages that your clients will buy. All you need to do is understand the psychology of your client and their needs to cater to them better.
Instead of flashing unlimited interior design packages and pricing for your client to choose from and ultimately confusing them and limiting your chance to pitch the potential client, it is always preferred to offer a comprehensive design package.
You don't have to be Jack of all trades. Indeed, creating interior design packages for your design business can be a great revenue stream for your business and help to strengthen market leadership.
However, many times, prospects who contact you need guidance and design tips to choose the best interior design packages. So in this article, we will discuss interior design packages, how to create interior design packages, and tips to create interior design packages.
Read also – How To Create A Successful Interior Design Portfolio?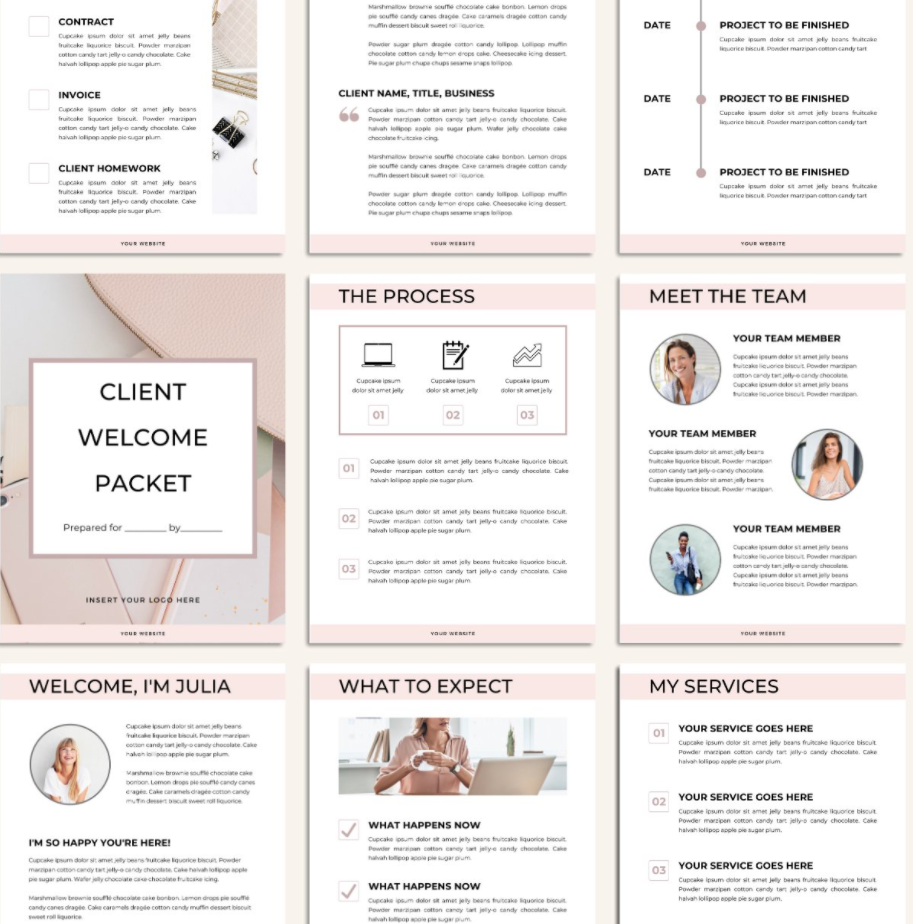 Image Credit: designbundles.net
What is an Interior Design Package?
Interior design packages are plans offered by interior designers that offer a range of services. Interior designer professionals have started offering design parcels cum design plans that include floor patterns, mood boards, furniture layout, lighting plans, millwork details, sourcing all furniture, lighting, and decor. It is called an interior design package – All interior design solutions in one deal.
Interior design packages come at different prices and can be customized as per your client's needs, design inspiration, and design style.
Read also – How To Create Interior Design Proposal To Win Your Clients?
Why are interior design packages important for your business?
There are 123,254 interior designer businesses in the US as of 2022, an increase of 2.5% from 2021. This is a testimonial that the need and demand for interior design is on the rise. The interior design package helps the client to make a quick choice. Hence, it has become important for interior designers to come up with comprehensive packages to meet the exponential demand with ease. Let us understand why it's important for your business –
1. Gives greater understanding about the scope of work
When you have a well-defined and comprehensive interior design package, the scope of work can be clearly defined. The client gets a sense of clarity from the beginning by the deliverables, cost, and other information related to the projects.
This helps to save time, effort, and unnecessary back and forth in operations. Moreover, the designer can work in compliance with the services proposed in the package and deliver quality output. 
You must have heard the evergreen adage – The first impression is the last impression. It holds true here as well. Your interior design package can act as a magnet to attract new clients, business partners and investors in future via recommendation. Your package speaks volumes about the type of value your business holds for clients. An impressive interior design plan can do wonders to build stakeholders and client trust. 
Read also – 20 Best Tips To Client Presentation for Interior Designers
What should you include in your interior design packages?
What should you include in your interior design package? How to determine what to include? Is design consultation also included? We are here to solve this dilemma. To start with, ponder over important design tasks with your design team and then trim ones that are not needed to solve your client's problem. Here is the rundown of services that are usually included in an interior design package.
Your interior design package should include all the services you are ready to offer if your client opts for a particular package. The services can include floor patterns, furniture layouts, lighting plans, millwork, interior design business heading palettes, 3d renderings facilities, and the like.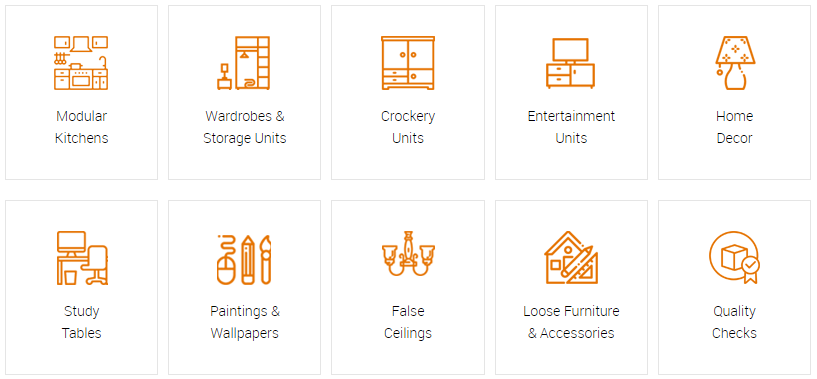 Image Credit: woodenstreet.com
It means what your client can expect at the end of the project. You need to add deliverables that you have committed to the client. So you need to ensure that customers get what was promised at the beginning of the interior design contract.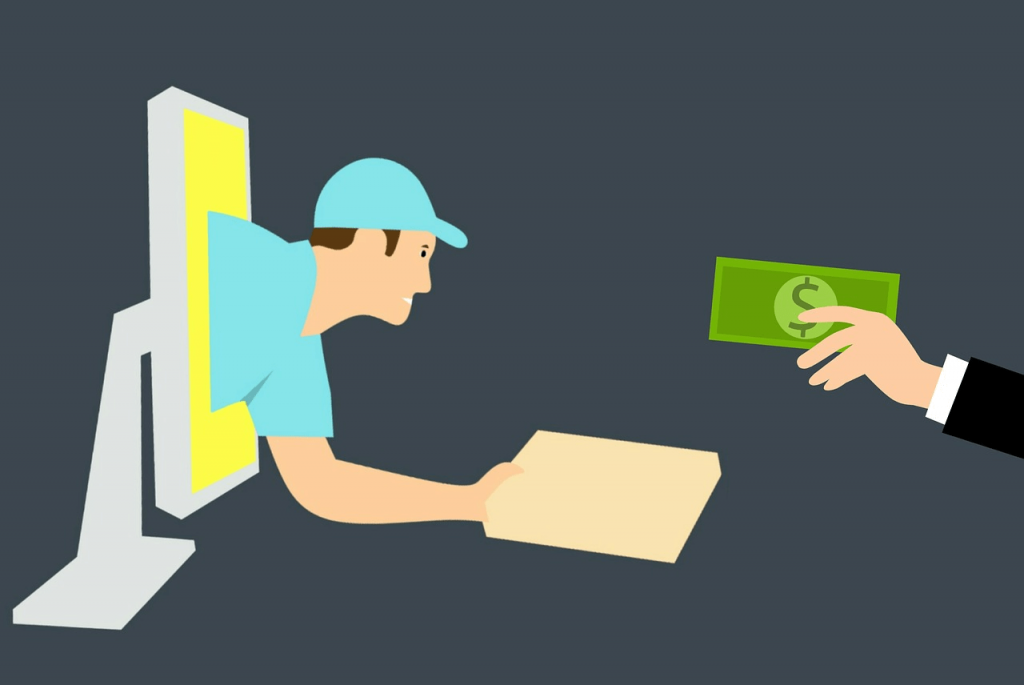 Image Credit: twproject.com
In the interior design plan, provide timelines on when your assignment will be completed and can be delivered to the client. This is important as many designers sometimes fail to give deadlines and clients at the end cancel the contract due to blurry commitment and no actual timelines.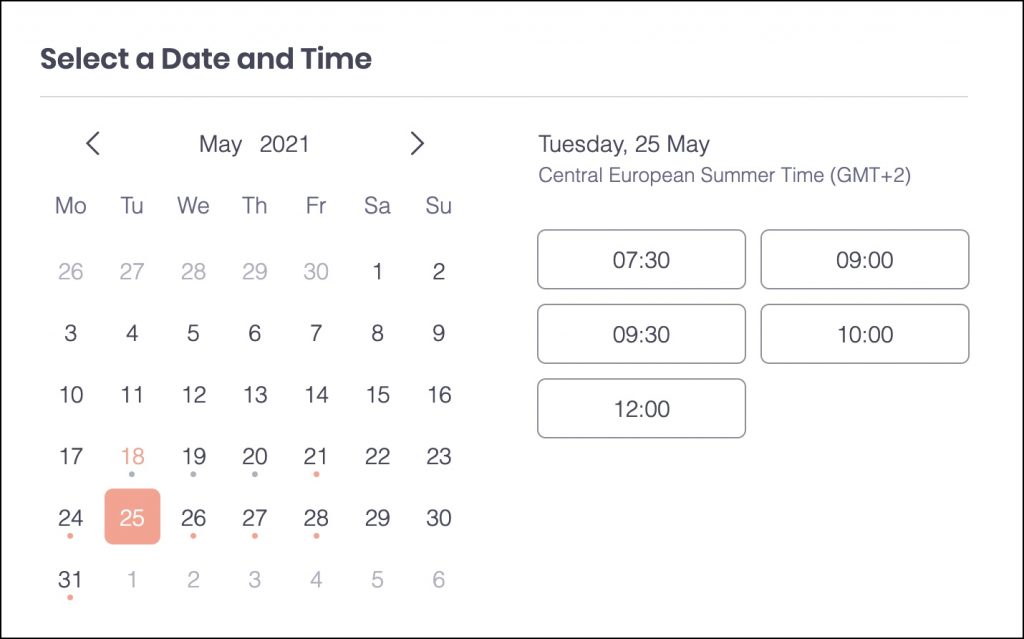 Image Credit: support.wix.com
4. Pricing and package comparison
How much price should you charge? You will get clients from different walks of life with different needs. So you need to keep prices flexible and affordable. It is advisable to divide the package into three types –
Diamond Package –

Expensive –

This is the

dream

package that is priced 40% more than your silver package. You can keep this package as creative as possible and add complimentary services like free floor plan,

room design

blueprints,

full service to initial consultation free of cost and a design tips book. 

Gold Package

 – In-Between Price – This package is usually followed when your client is trying to bargain. Here you can add the basic services that you would offer.

Silver Package  – Least Expensive – This will fall below your client's budget and would have very minimal services that are not costly and heavy on the pocket.
Read also – Guide‌ ‌To‌ ‌Pricing‌ ‌Strategy‌ ‌For‌ ‌Interior‌ ‌Designers‌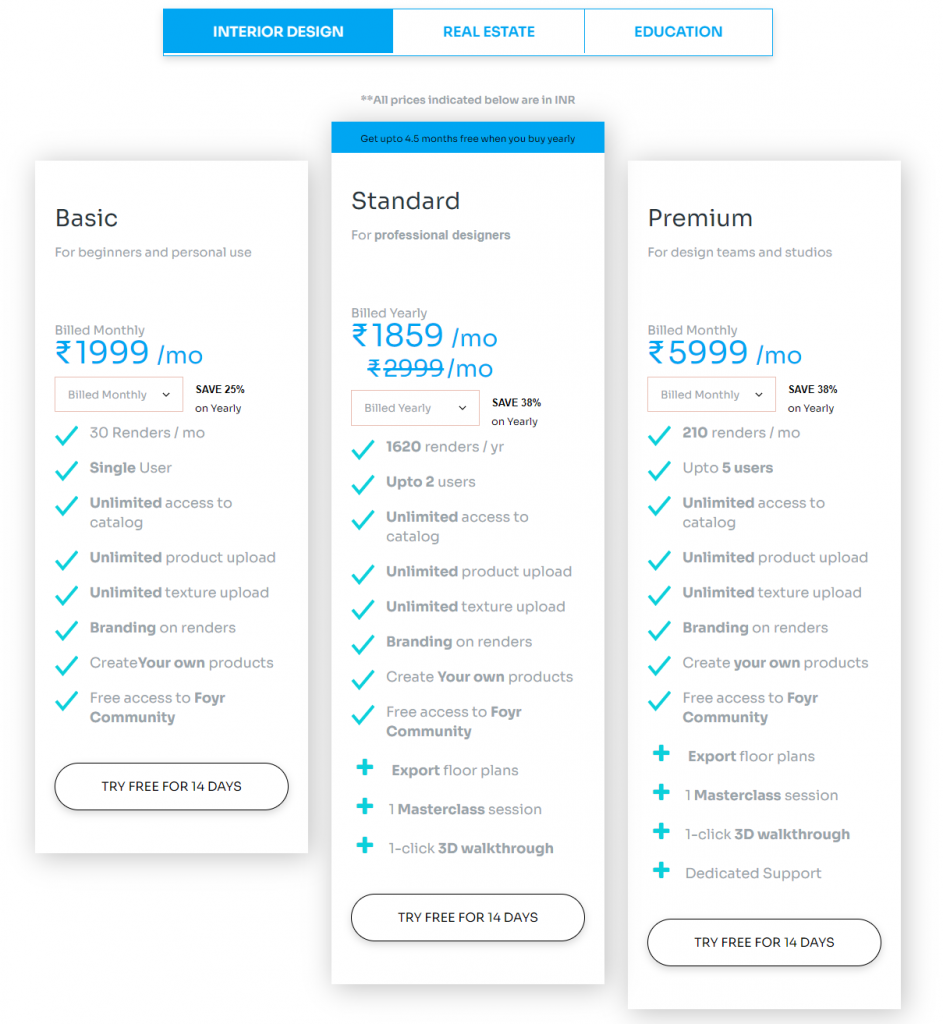 This is the most important element that should be there when you offer interior design services. Ask your clients who have used your services or packages to share their feedback and include it in your interior design package. Imagine, if there is a new prospect and they have never used your product/services before, how will you make them trust your services? Yes, you got it right! Through client testimonials.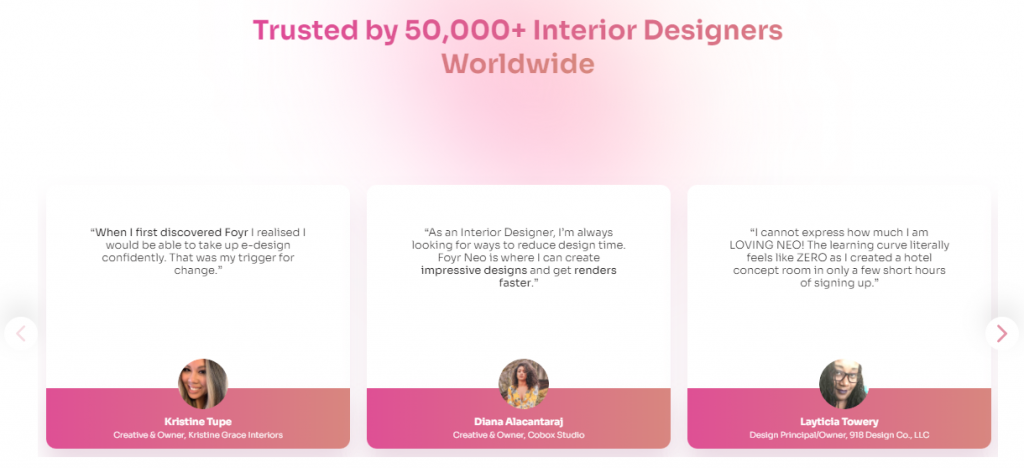 These are the common questions that may arise in the mind of prospects, so ensure you answer those questions beforehand in the FAQs section. At the end of the interior design packages, add some FAQs without fail. It will eliminate any confusion in the first place. Some examples are as follows –
1 – How to choose the best package for me? 
2 – What is the minimum price at which the design package can be offered?
Read also – Interior Design Client Questionnaire
10 Best Tips to Create the Interior Design Packages
The main ingredient in designing an interior design package is refining them. Keep it specific to your client, don't add too many things but bifurcate your services into smaller units. Remember that the more efficient you will be in creating a package, the more money you will make from it.
Packages aren't meant to explore new retailers or do custom bookcase elevations but to garner more sales. The most important part is to do market research. This will help you to analyze your competitor's behavior and interior design package styling, and based on the outcomes, you can prepare the best design package as per the market needs.
There are many other designers working on curating the best packages. When you do a SWOT study, you will be able to identify your strengths, weaknesses, threats, and opportunities and accordingly frame your packages, emphasizing your strengths and taking due diligence of weaknesses and threats.
4. Keep your package customized
Every client has their own expectation when opting for design packages. When you plan your design packages, try to keep customized services. After knowing your client's needs, try to offer packages that are flexible enough to meet the demand of your client. Even if you have planned packages, try to keep them flexible. 
5. Understand the need and preferences of your client
Often, many interior designers offer packages without considering the client's needs and rather focus on making money out of them. Try to understand your client and offer the package that best goes with their budget, needs and timeline provided. This will add transparency and improve your relations.
Read also – Profit Margins for Interior Design Businesses
6. Bundling up your talents
You need to know where your expertise lies and how it can benefit your client. While drafting a design package, focus on this domain and add some impressive testimonials of your recent work.
7. Offer free or demo service
We all love free things. If the client is relatively new and approaching you for the first time, try to impress them by offering free services or first service at minimal costs as per industry standards. In this way, you will be able to gain their trust and loyalty towards your brand.
8. Keep it simple yet creative
Try to make your design package simple yet attractive. Don't add n number of services that may ultimately confuse your customers. The client doesn't want every service you offer, they will select and choose.
9. Take Professional Guidance
It is always good to get some professional guidance while creating an interior design package. Sometimes we overlook the most important element that should be included in the package and miss it out. Professional help can identify that white space and can help you frame a fantastic design package that can yield good results. If you are new to this field, taking some expert help is always useful. 
10. Keep the payment cycle flexible
It is the most underrated clause in every design package. We tend to ignore the payment clause and assume that if the deal is closed, the work is done. Here, including the payment cycle process, for instance, paying in instalments or lump sum or in advance makes further communication easier and smooth.
Read also – How To Start An Interior Design Business?
Build a Successful Business With the Right Interior Design Software
Having the right business tools will make each stage of the interior design process simpler and more efficient. Foyr Neo is a powerful interior design platform built with you, the designer, in mind. Take design ideas from concept to a photo-realistic rendering in just minutes with a suite of advanced tools, including:
The ability to choose from thousands of preloaded items like furniture, plants, accessories and much more – or upload your own 3D models to create the exact look your clients want.

Produce 4K, photo-realistic renderings on demand.

Advanced lighting options and visualization settings.

Real-time 3D editing capabilities.
By combining the functionality of multiple tools in one platform we empower designers to spend less time with software and more time with their clients. You can try Foyr Neo free for 14-days now and experience the power of limitless design.
1. What does an interior design package include? 
Your interior design package should include details on pricing, timelines, and services offered and their scope. 
2. How much do interior designers make per client?
The average price for a principal designer is $250-$300 per hour, but the gap can range from $150-$500. 
3. How much do interior designers charge per project?
Interior designers charge for their services by the hour, which can be from $50 to $500 based on their experience. On average, interior designers can expect to earn $100 to $200 per hour.
4. How much should I charge for my interior design services? 
You may charge hourly rates ranging from $50 to $200 on average or around $5 to $12 per square foot.