Home » Blog » 10 Benefits of Hiring an Interior Designer
Hiring an Interior Designer
Did you just become a homeowner? Congratulations! Buying a house is an ordeal by itself – so kudos to you for getting through the negotiations, stress, and paperwork. But now that your house is off the market, are you ready to turn it into a home? 
After buying a home it's always best to leave it up to a professional interior designer to do it up, especially if you've invested a lot of time, money, and effort into the home-buying process. One of the main reasons why people opt for interior designers is to help their homes reach their ultimate potential, both functionally, as well as aesthetically. Interior designers and decorators know how to flip houses into homes, keeping your interests in mind. 
Moreover, it's not a given that every homeowner has the aesthetic sense to convert their interior space into something swoon-worthy. Leave the home arrangement and decorating to a professional, simply because they'll do justice to your home, as well as your busy schedule.
Read also – How Interior Designers Can Save Your Money?
Questions to Ask Before you Hire an Interior Designer
Are you looking for someone who's going to undertake professional justice for your newly purchased home? Are you looking for an expert to provide the most unique finishing touches and make your interior space as comfortable as possible?
Hiring an interior designer can be an expensive affair, but most people find it completely worth it as it saves them a lot of time, stress, and hassle in putting together their home. 
If you're not convinced and are still wondering whether or not to hire a good interior designer, here are a few questions you should ask or be mindful of – 
What is the overall budget you are looking to spend on the entire home? Is it possible to achieve your dream home within that budget? 

Are you looking for any particular specifications? 

Do you have any custom designs that you want to be fitted into your home? 

Are you ready to make decisions pertaining to not just the aesthetics, but also in terms of sourcing the right materials, and dealing with floor plans, electricals and plumbing?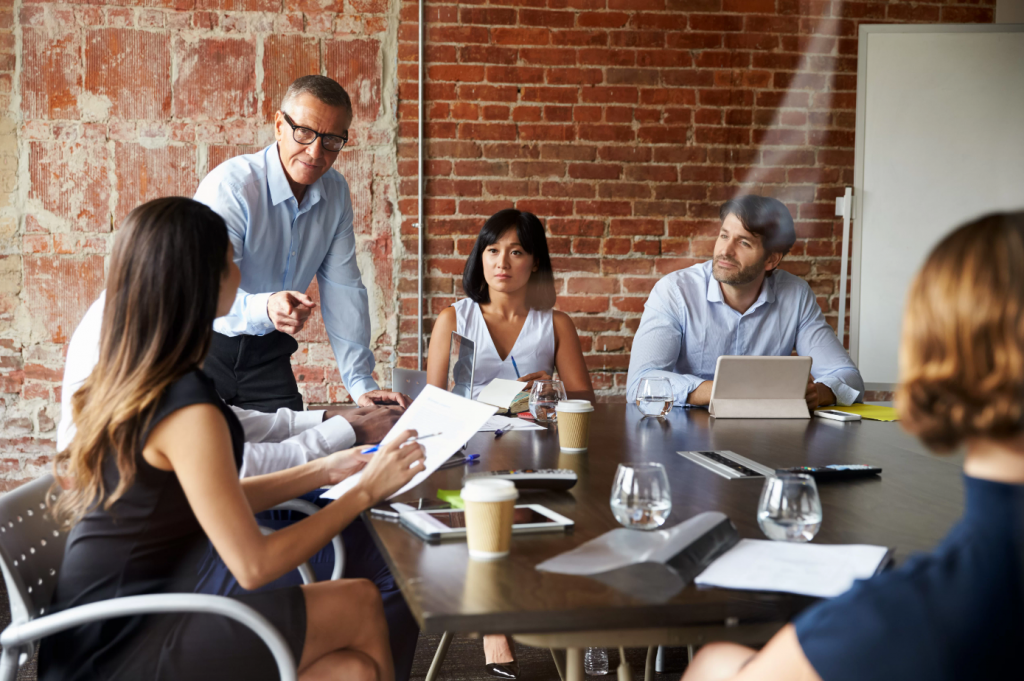 Image Credit: cobus-spaces.com
If you're convinced about hiring an interior designer, here are a few points you should keep in mind prior to signing them on, to work on your dream home – 
Ensure that you have a budget in place, prior to speaking to the designer 

Keep a timeline or schedule that you want your designer to follow 

Research about other interior design companies, including competitors of the interior designer you are looking to hire 

Read about the interior designer's clients and testimonials 

Idealize your personal interior design style 
Once you have your interior designer chosen, here are a few questions you can ask them to get started – 
What are some design plans you would suggest for this home? 

What was the last project you worked on and what was the most challenging aspect of it? 

What design style do you prefer the most?

How do you compute your fees for each project? 

Could you please share any referrals or credentials?
Read also – The Pros and Cons of Being An Interior Designer
10 Benefits of Hiring an Interior Designer
1. Avoid making costly mistakes
Think hiring an interior designer is costly? Think again. Most people that don't hire interior designers in the first go, and end up trying to work on their home projects themselves, end up spending not just more money in the long run, but also more time and energy. One of the biggest myths is that hiring an interior designer costs more, whereas professional help can actually help you save money. 
Interior designers often take commissions on the overall cost of the project, and their expert opinions can actually save you time and effort, as well as reduce any unnecessary expenses. In other words, hiring an interior designer can actually help you avoid making costly mistakes. 
A professional will also do up your home in a way that its overall value increases. In the long run, this will have a potentially upward effect on the house's net worth.
Read also – 20 Common Interior Design Mistakes To Avoid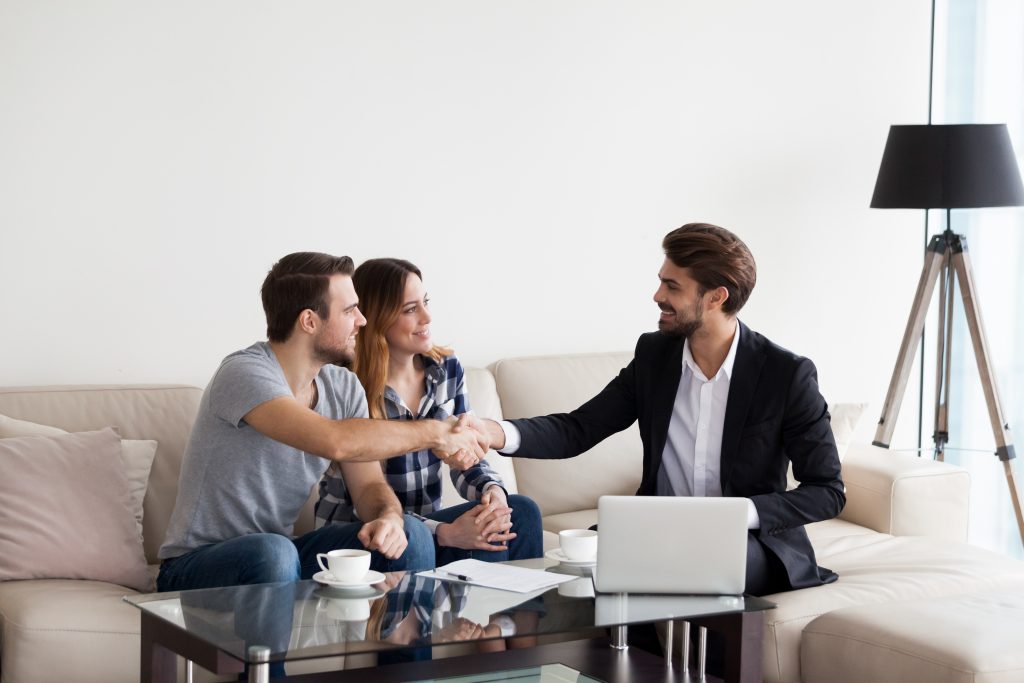 Image Credit: alliance2020.com
2. Undertake a professional assessment
What's better than an average set of eyes on your interior space? A professional set of eyes! Interior designers have an eye for detail and pay extra attention to aspects of the home that a homeowner may not. This comes from years of experience. They typically have a plan of action, which helps to avoid any hidden costs and helps homeowners to stick to the overall budget. 
Interior designers have the ability to carry out a professional assessment of the home which helps homeowners understand what aspects of the home actually need renovation or makeovers, and which parts can be recycled or repurposed.
Read also – Which Interior Design Jobs Have The Best Pay?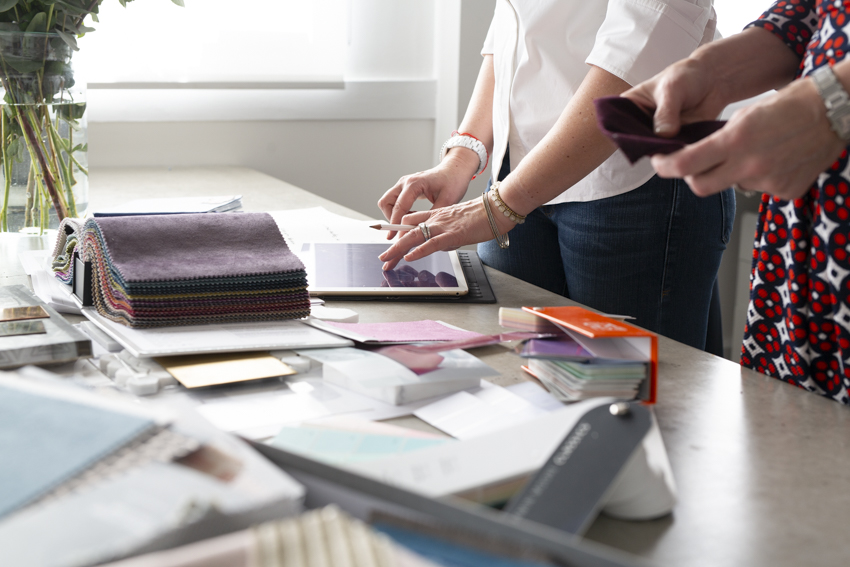 Image Credit: biid.org.uk
3. Proper planning and budgeting
Interior designers have a vast amount of experience when it comes to making a proper plan and budget to arrive at expenses as per their client's requirements. They know where costs may be cut down, and how best the home can be arranged and organized, in a cost-effective manner. 
If you are on a strict budget or any budget for that matter, an interior designer will have a great idea on how to utilize that budget to the fullest and make your home 10x more appealing at the same cost. They undertake all the research on the latest trends and designs, so you don't have to. Instead of spending time investigating and finding out about new furniture and decor items, hire an interior designer.
Read also – How To Make Money On Etsy As An Interior Designer?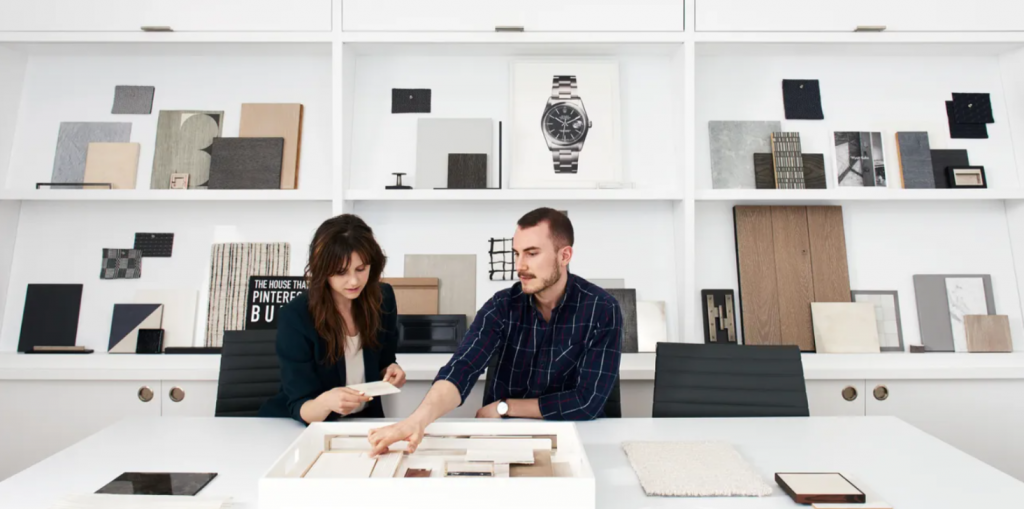 Image Credit: architecturaldigest.com
Most interior designers have a large reliable network of people they use to collaborate with. This list is typically formed over the years, as designers work on more and more projects and gain experience. This list includes names of handymen, electricians, plumbers, carpenters, and other vendors – all necessary information when putting together a dream home. 
Instead of going DIY and finding your own third-party contractors to get the job done, why not simply hire an interior designer who has a trusted network of people they already work with?
Read also – 10 Passive Income Ideas for Interior Designers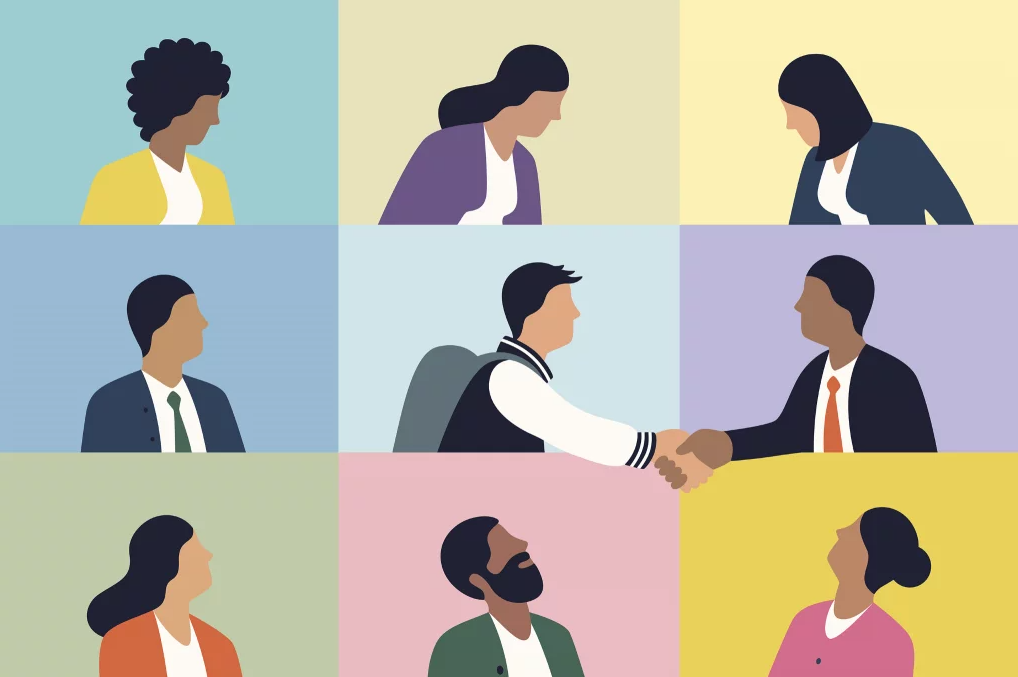 5. Wide insight into resources
A huge perk of being part of the interior design industry and profession is that an interior designer is likely to have access to industry secrets, when compared to an average person. By industry secrets, we mean access to technology, tools, softwares, and resources and materials, at perhaps much less the cost than is available to a regular person. 
Interior designers often have access to the latest industry trends, designs, and even early access to openings of furniture stores, or fresh decor pieces. They also have a huge network of people within the industry whom they can reach out to for any help.
For example, if you require a particular flooring or paneling, a good interior designer can get it done for you, at a fraction of the cost. If you set out to do this yourself, you may as well be paying market standard rates, and can't get the assurance that the job will be done properly.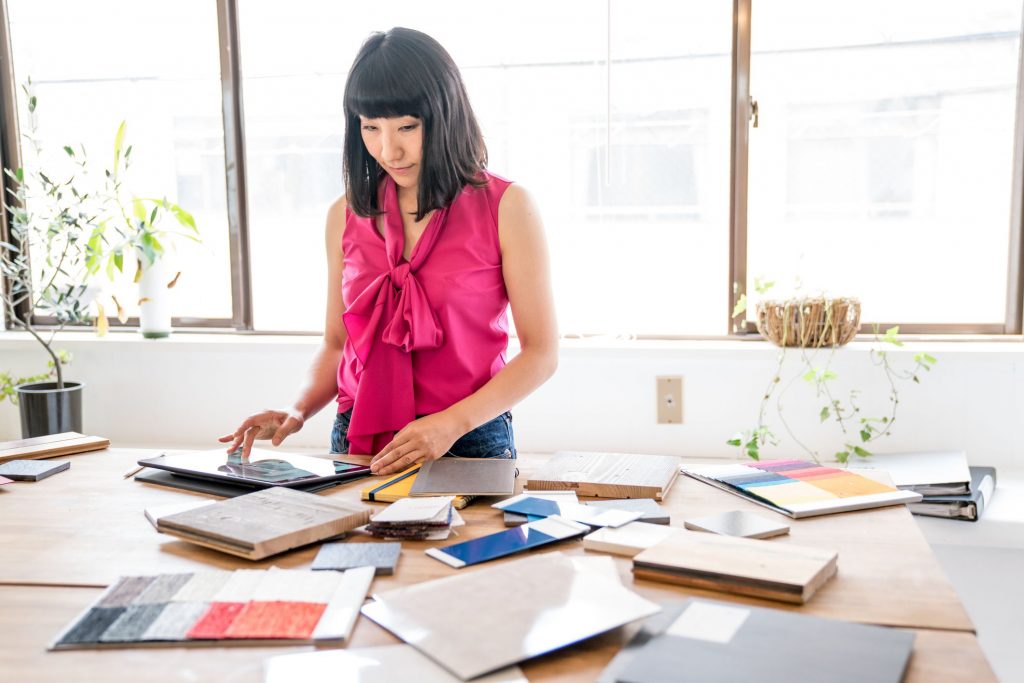 Image Credit: kaodim.com
One of the biggest reasons people hire interior designers to do up their homes is because they love the surprise element. Ever wondered why some homes just have the WOW factor? That's because interior designer puts their heart and soul into the home. 
Interior designers have an innate sense of style and aesthetic – a skill they use to think outside the box and utilize your interior space more functionally, in a quest to make your home a more appealing place. If you're looking for a way to make your home look different, artsy, and unique, then opt for an interior designer, who will help in maintaining a vibe check throughout the home.
Read also – 10 Different Types of Interior Design Jobs with Salary Info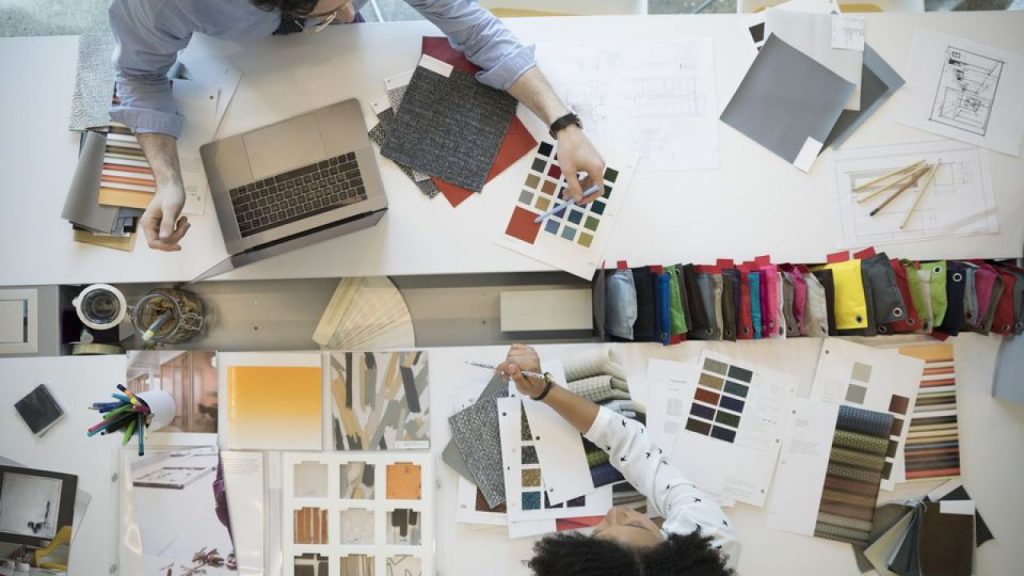 Image Credit: architectureartdesigns.com
7. Third party decision making
When it comes to home design, there are a lot of decisions that need to be made – starting from the paint colours in the living room, to how best the space can undergo a remodel. Sometimes, homeowners may not be the best people to make those decisions because they may be too attached to the home, and unable to view it objectively.
An interior designer, on the other hand, has the ability to collect opinions and perspectives from various sources, and then put together a floor plan or design that appeals to each member of the family. 
Interior designers know when to say yes, and when to put their foot down firmly. When putting together a home, decisions need to be made swiftly, but not hastily. Interior designers know how to make decisions, based on experience, and will do a great job with your home.
Read also – What Does An Interior Designer Do?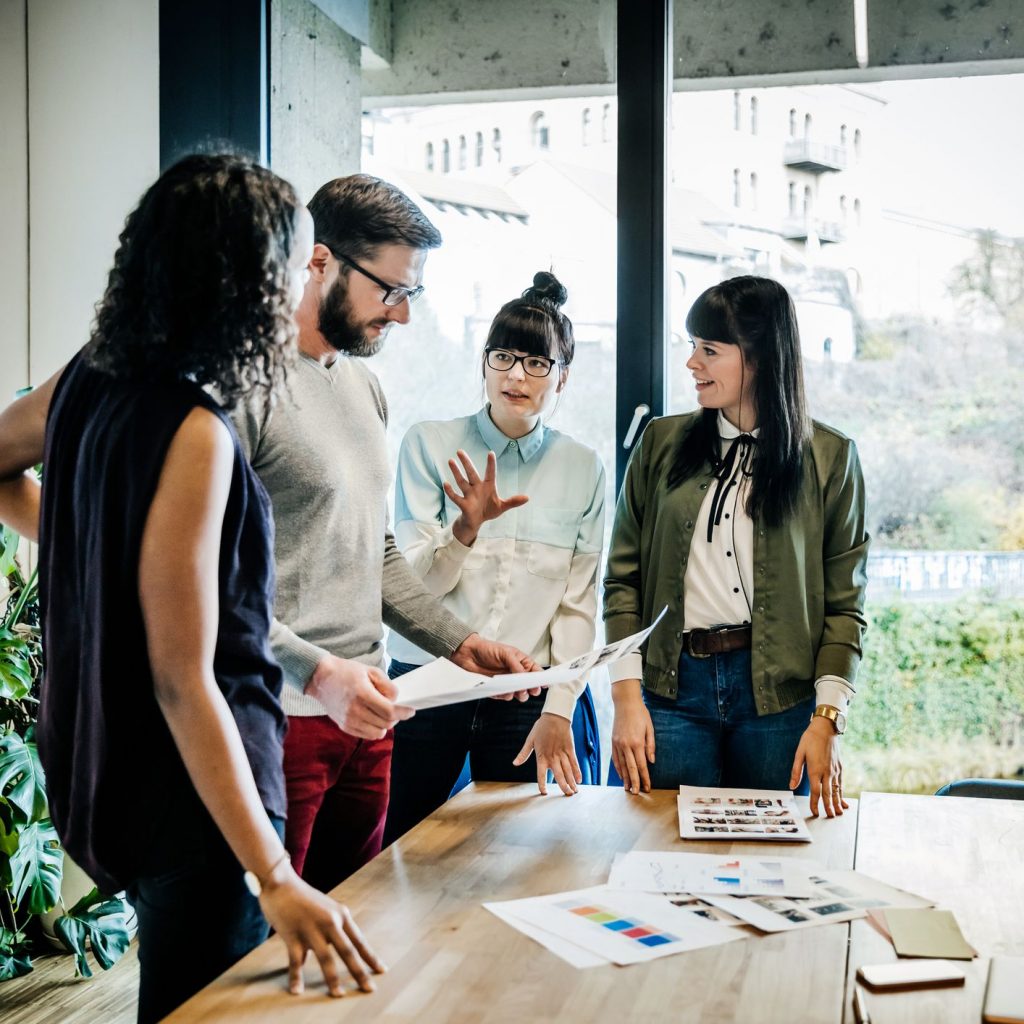 Image Credit: mydomaine.com
8. Integrate different home design styles
Love a clean minimalist vibe when it comes to the overall look and feel of your home? Want quirky home decor lining parts of your home so as to give it a bit of personality? Eager to incorporate aesthetics from various design styles like boho chic and modern industrial?
While a concoction of all these design styles might seem disastrous, it's best if an interior designer took the wheel. An experienced interior designer will pick the right color, undertake proper space planning, and immerse themselves into the design process in a way that allows your dream home to boast many different styles. 
If you are someone who wants to integrate a number of design styles into their home, seek out a good interior designer who will help you do that. Instead of compromising on one style, your home renovation can have a variety of different looks. With the help of an interior designer, say hello not just to a new home, but to many versions of your new home!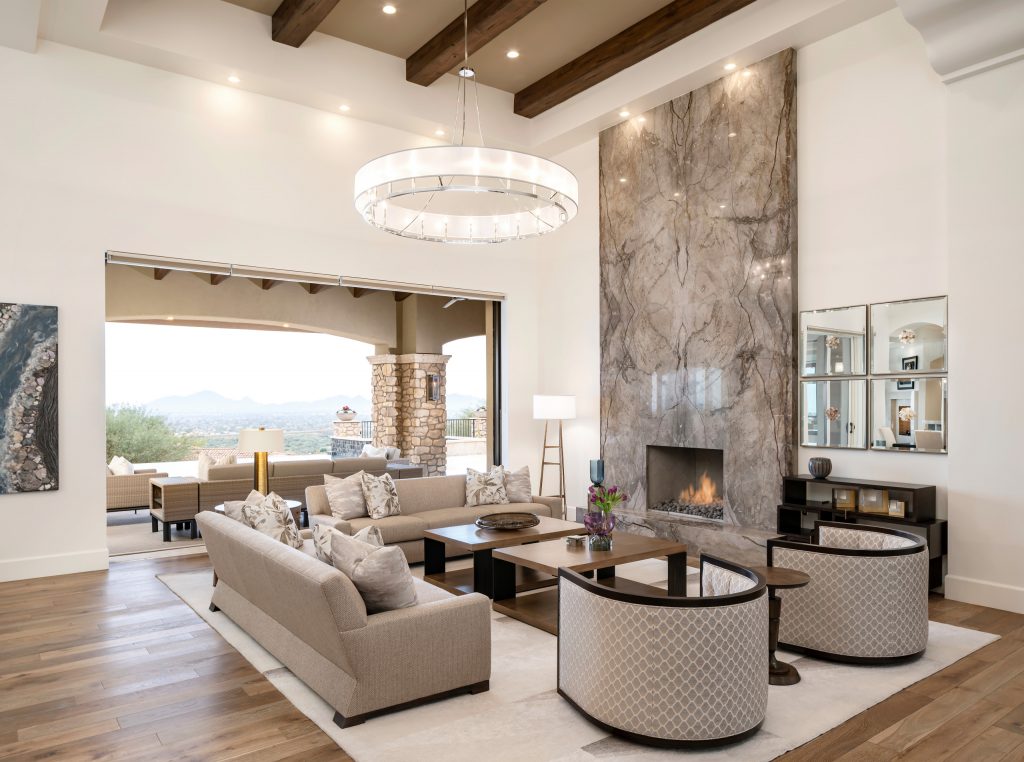 Image Credit: mydecorative.com
Sustainability isn't just a buzzword anymore – it's a way of life. Living in an energy-efficient way has become something people are adopting more and more.
If you are eager to build your home in an energy-efficient manner and want to do your bit to contribute towards the environment, it's best to go with an interior designer. A design professional isn't just aware of the latest industry trends, but also the best ways how to convert your home into a recycled, repurposed, and sustainably managed environment. 
Interior designers are aware of how to draw up the home's overall structure so as to utilize the optimum kind of tiles, flooring, windows, and light fittings. What's more? This will definitely help you save money in the future as you will be consuming less energy.
Read also – Sustainable and Holistic Interior Design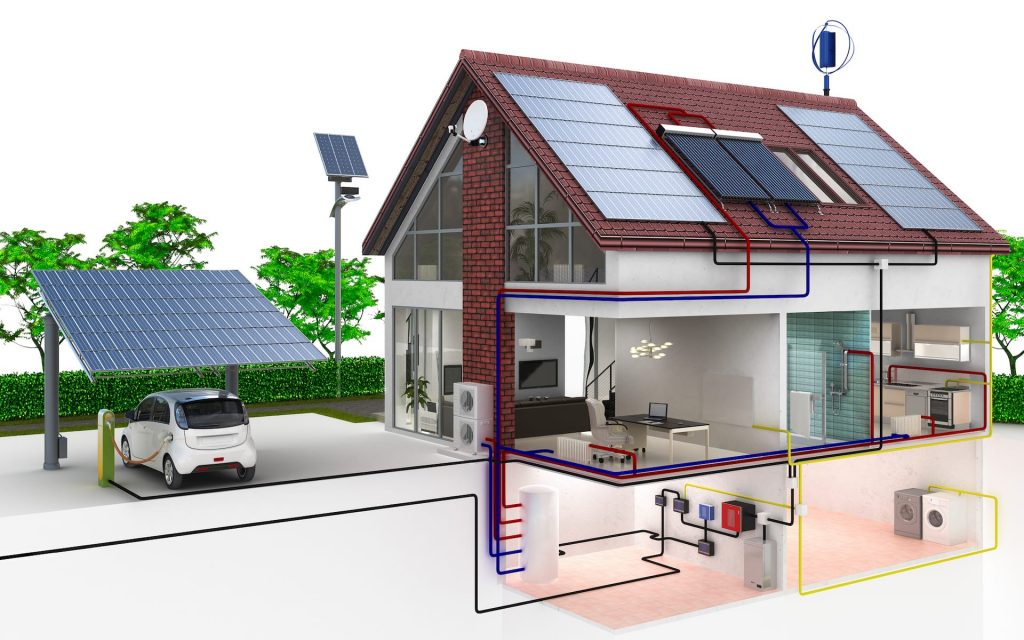 Image Credit: discoveravalon.life
As homeowners, it's tough for people to see beyond the home purchase. Not everyone is blessed with an aesthetic vision – and that's why you hire professional help. With an interior designer, you know that there will be proper project management and you will get exactly what the plan says, within the specified timelines and the budgets.
A design professional has the ability to stick to the plan, and deliver what has been promised. They take charge of making the tough decisions, negotiating with vendors and suppliers, and making sure you get your dream home. 
Read also – 10 Essential Tools for Interior Designers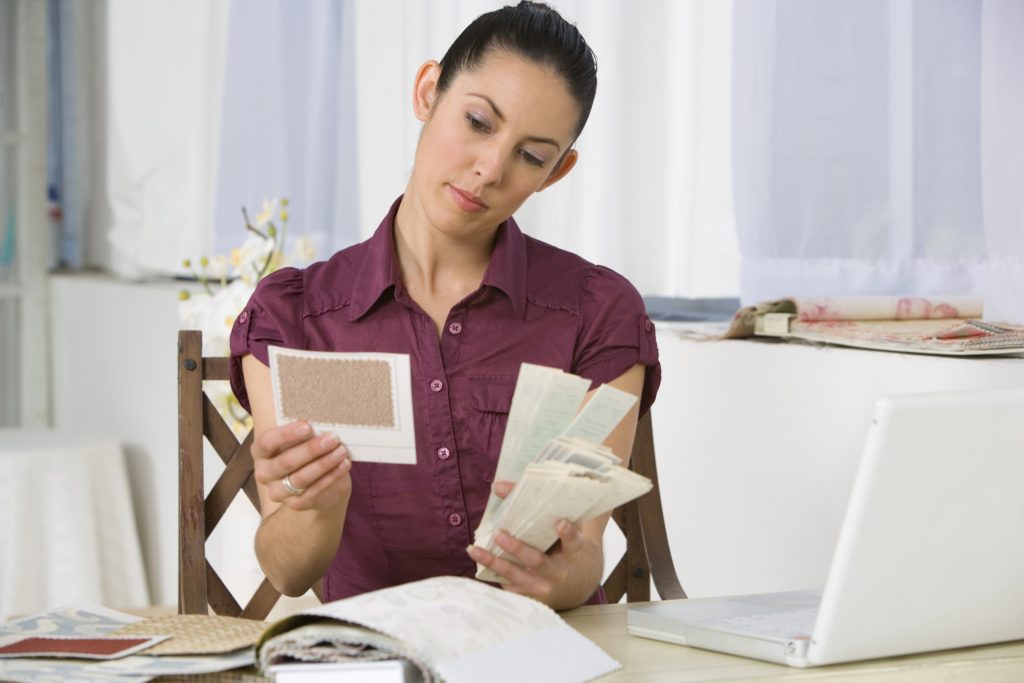 Image Credit: sapling.com
Ready to Hire an Interior Designer?
Bought your dream home? Now it's time to sit back, relax, and let an interior design professional get to work! Interior designers have a great eye for detail, insight on the latest design trends, and the experience to execute your dream home. If you're looking to avoid making costly mistakes, and in turn save money, time, and effort, hire an interior designer instead of trying to do up your home yourself. 
An experienced interior designer will sit down with you and understand your vision for your home. They will take inspiration from what you desire, and give it their own spin, leaving you pleasantly surprised and happy! Whether you're looking for home improvement, home renovation, or a remodel, hire an interior designer so you end up saving not just a lot of money, but a lot of time – and in turn, increase the value of your home. 
Looking for more insights and tips on interior design? Take a look at our knowledge repository of design trends and information on interior decor, right here on Foyr! 
Sign up today for your 14-day free trial!