Home » Blog » How Interior Designers Can Save Your Money?
Saving Money on Interior Design
In this modern age, everyone is busy. It's all about work every day and a lot of people end their day thinking about what they have to do the next morning. In the midst of all the chaos, houses, offices, markets, schools, hospitals and institutions are getting built every other day.
Hence, for the interior design of any building, it is a wise decision to hire specialists and interior designers who know their job. This saves your time and you end up in most situations, with a better end product with these interior design services.
However, you must be thinking of the additional cost of hiring these designers. Well, this article will answer your questions and show several ways in which interior designers can save your money! Here are 10 ways an interior designer can save your money and provide you with a surprising end product to your design.
Read also – 10 Best Free Online Interior Design Services
Why Hire a Professional Interior Designer?
To answer that question in a general sense, interior designers are very beneficial for homeworkers in the design process, to buy a piece of furniture, to remodel. In short, you should hire an interior designer because not only you will have someone with a great deal of experience on your side but also an expert will be beneficial to you in many ways. as discussed below:
Benefits of Hiring an Interior Designer:
They have a lot of ideas and experience as they have studied and gathered a lot of knowledge, both in practice and in theory.
 They will save you time with the cost of the designer's fee. So, they can give you more choices and options to design your home or office. 
Professional interior designers also know how to use the space efficiently and save space if you want in design ideas. 
One more important thing to consider is that they will finish the job on time, which is quite convenient if you are in a hurry to start your business or move into your new home. 
They also save your money in several ways. This is discussed in detail later on.
Read also – Difference Between Interior Designer and Interior Decorator
10 Ways Interior Designers Can Save Your Money
1. Interior designers are specialists in their job
As mentioned before, interior designers are specialists in their job. So, they know how to save your money on design choices and design plans. They are aware of the value of different materials for the design project in the market and they can help you make the right choice.
Even when you want to spend more, an interior designer's advice will help you to keep control of the situation and ultimately make the right choices in the entire process.
Read also – Which Interior Design Jobs Have The Best Pay?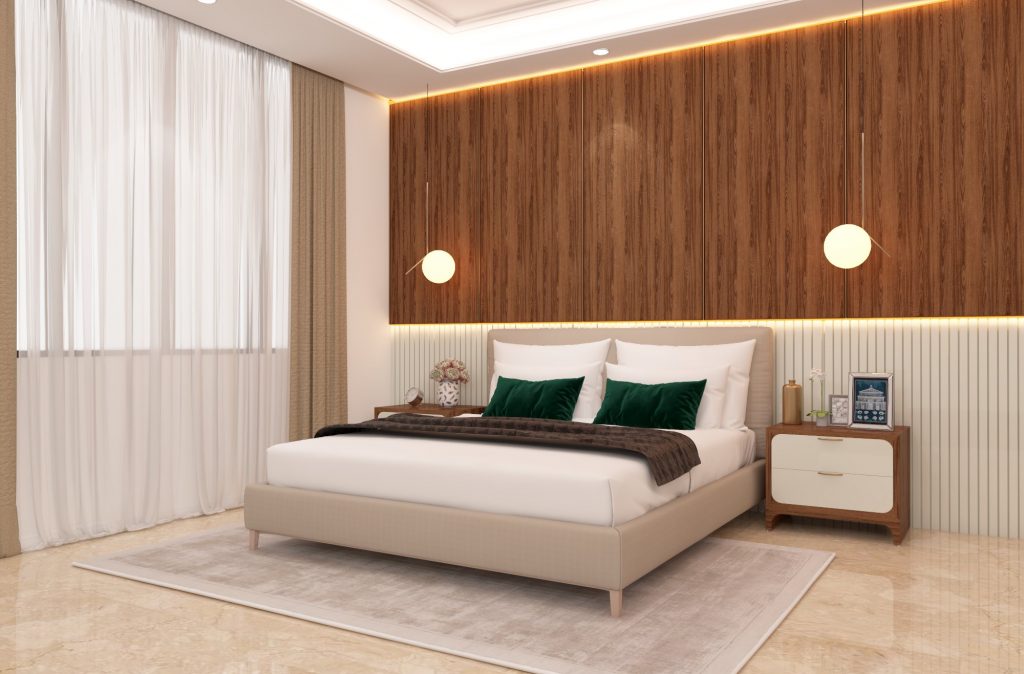 Image Credit: foyr.com
2. Interior designers know the value of your home
A lot of the time, you may end up overspending on your design when something simplistic would suit your home better like a new sofa or choosing paint colors. Interior designers know this and they can help you make your place like a living room, for example, look much cleaner, breathable, and pleasant to the eye.
Something like a suitable painting in relation to the background would look just perfect instead of buying and placing different furniture or showpieces around the area. This isn't obvious to a normal person but to a trained eye, the idea pops up the instant they look at a place.
They know whether to take a fancier approach or go for something simpler and cleaner. To conclude they know the value of your home, so they turn houses into homes. It's true that interior designers save you money and they are worth it.
Read also – The Pros and Cons of Being An Interior Designer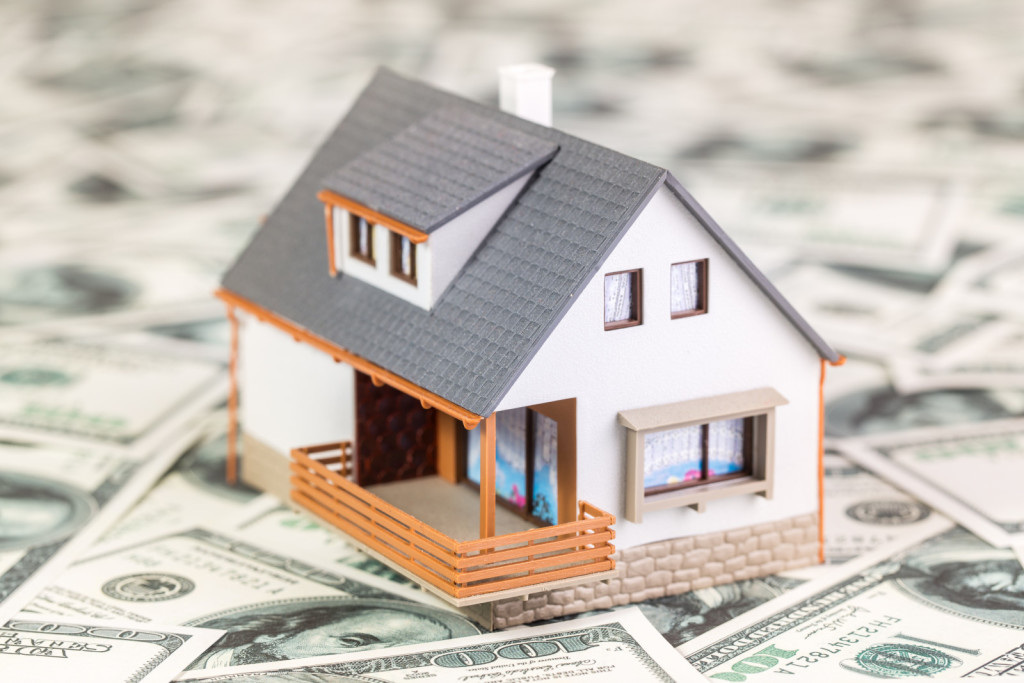 Image Credit: zillow.com
Interior designers can help you get trade discount codes in a lot of the products like coffee tables etc. Some interior designers have been in the business for a while and know the market and the people within it.
Hence, sometimes they can get you discounts and better deals if you are a potential buyer. They are always in contact with the vendors and this can help you to reduce the overall cost significantly.
Read also – 15 Best Interior Design Trade Shows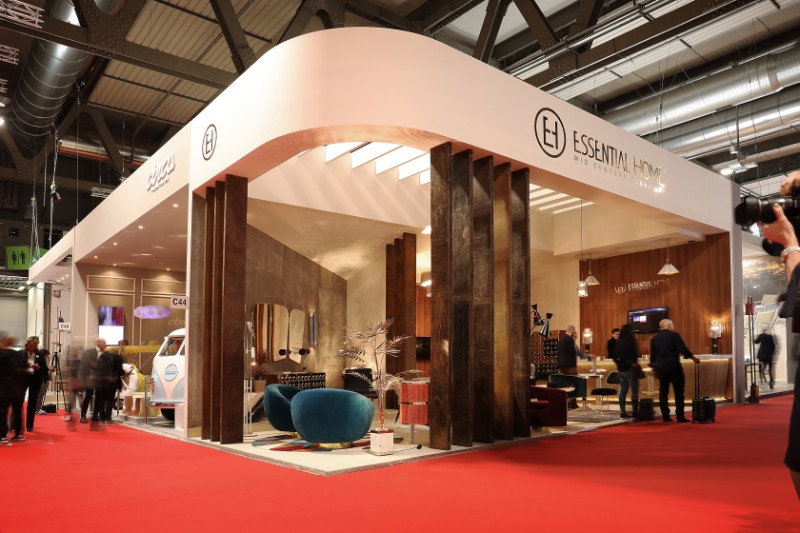 Image Credit: essentialhome.eu
4. Interior designers help you to increase your property value
Interior designers can help you to increase the value of your property. They know what the resale value of your house or office is but most importantly, they know what they can add to maximize that value.
You might not want to sell your property now but maybe sometime further down the line, you may end up in a situation where the property needs to be sold and you can't find buyers in the market.
Having an interior designer evaluate the value for the potential buyers and make the most of it can help you to sell your property quickly and easily in the future. You will get the best possible price for it as well, which is a huge bonus. Always think two steps ahead. You don't want to make a mistake now that would cost you heavily later on.
Read also – 15 Best Home Staging Tips To Sell Your House Fast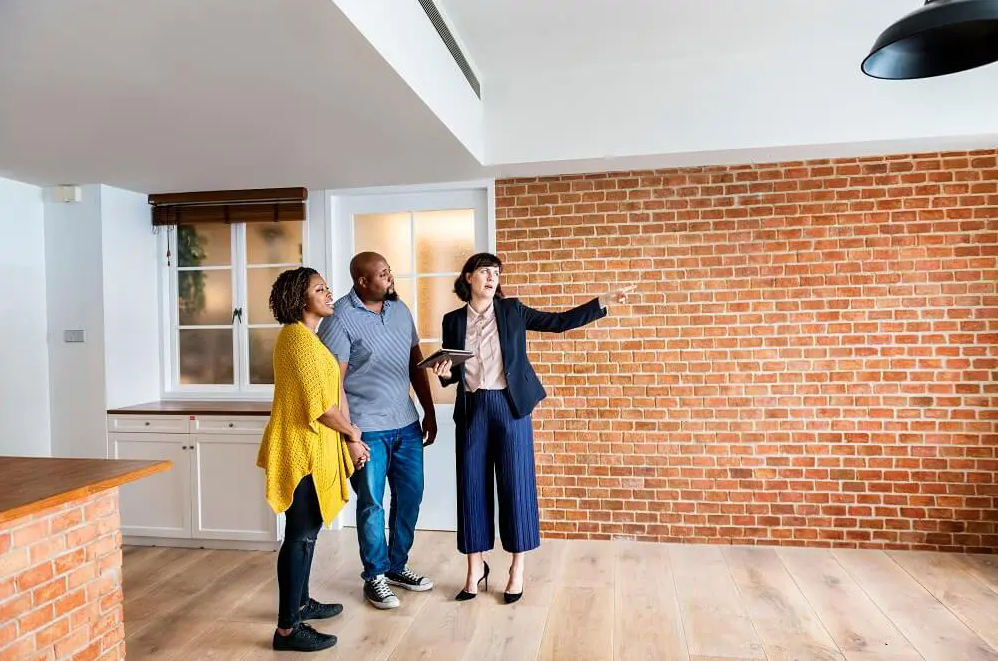 Image Credit: newhomesource.com
5. Interior designers are specialised in budget plan
An interior designer knows how to work around your budget. A lot of the time, you end up spending more or cutting corners to get the job done like in renovation projects. In the end, you may end up overspending, or having an unfinished design that is unpleasant to look at.
So, having an interior designer who is best in project management and that knows the value of the materials and design can help you to get the best product within the amount of money you are willing to spend. It is that knowledge, experience, and expertise that maintains and adds value to your property.
Read also – How Do Designers Get Interior Design Clients On A Low Budget?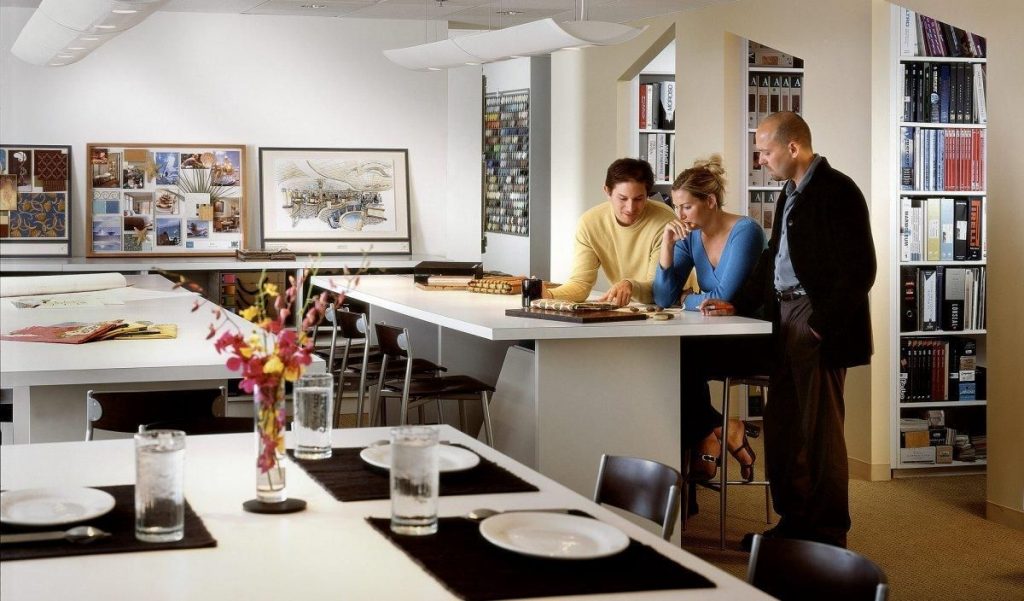 Image Credit: websta.me
6. Interior designers work closely with architects and engineers
Interior designers work closely with architects and engineers during the building process of a project. They look at the earlier stages of the property before it is finished. So, they can think about where the lights in kitchen cabinets, or DIY tables, and the durability of furniture or doors should be placed.
This helps to avoid most mistakes and can save you a lot of money in the future as errors are kept to a minimum. During the first time renovations or building extensions, having an interior designer is absolutely crucial if you want to have the best possible results, make as few mistakes as possible, and save money as well.
Read also – How To Master Sourcing and Procurement For Interior Design?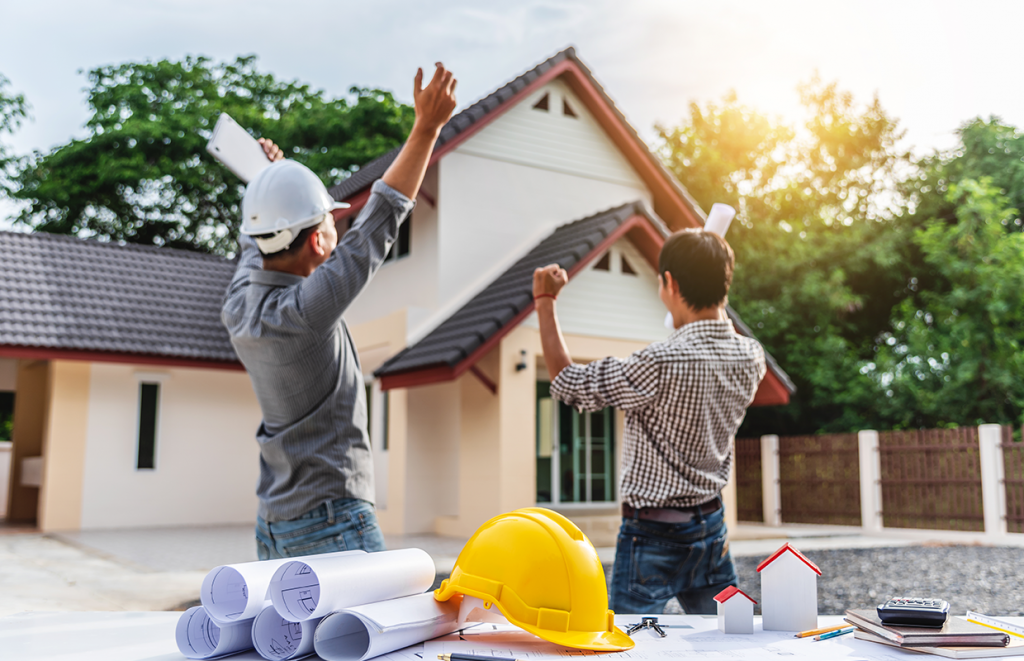 Image Credit: themelionbuilders.com
7. Interior designers help you to choose the reliable builders and tradesmen
Interior designers also help you to choose the best and most reliable builders and tradesmen. As mentioned before, interior designers are always in contact with the vendors and people in the stores.
But they also have good relationships with people from other sectors as well, like, builders, electricians, carpenters and many more. So, they can recommend people from each sector whom they trust and know that they are professional. So, your work gets done right and also on time. This is a very important factor to consider.
Read also – What Does An Interior Designer Do?
8. Interior Designers save your time
We all know that time is money. An interior designer can save you a lot of time. They know the best way to design the place to avoid mistakes just like in countertops a layperson might not know how to measure them correctly, which would need a restructure if there were any problems. 
Interior designers are the experts, trustworthy professionals who are good at their job and this in turn saves time as well. Even in the early stages, when working with the architects, they know how to avoid mistakes, so that we don't have to suffer in the future. Hence, having an interior design can save your money indirectly as well, like in these instances.
Read also – 6 Best Time Saving Tips for Interior Designers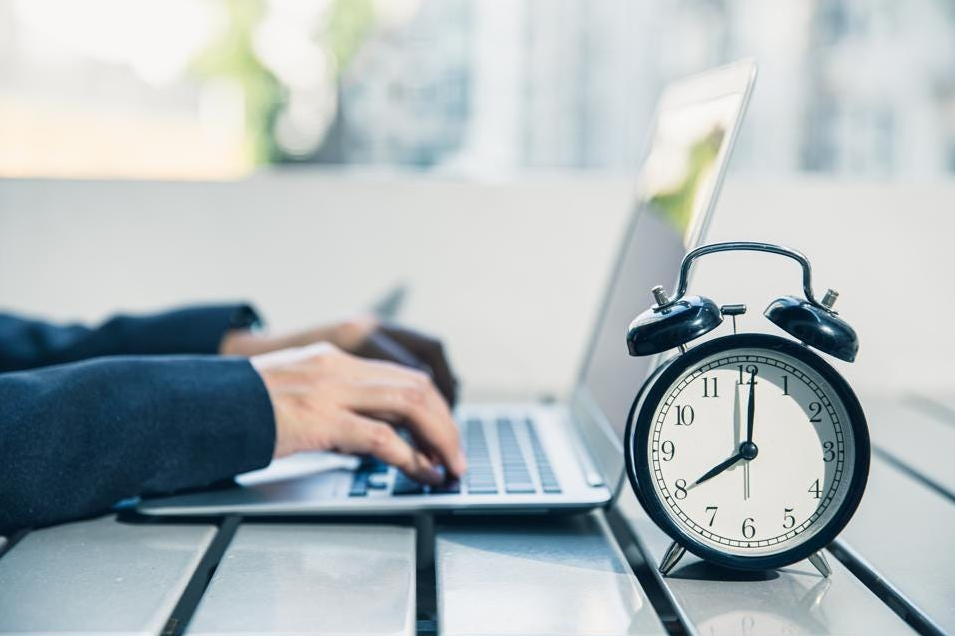 Image Credit: foyr.com
9. Interior designers are experts in use of reclaimed items
Good interior designers always look for new challenges. One of the benefits of having them is that they can use recycled items in a way that makes the design look a lot better than using a new piece. An old piece of decoration passed down the generations, may hold a lot of sentimental value to you.
However, you may be confused about how you can integrate this piece into your design and end up buying new products. An interior designer will know how to use these pieces to complete the puzzle. This saves you time, and money and keeps the emotional side of things on the line as well, which is a huge bonus.
Even if it wasn't a decoration, integrating something like an old dining table, or an old wooden rocking chair, can be seen as a challenge for interior designers and they will do a fantastic job of keeping these old furniture and still make the interior of the place look just as good and unique as having new decorations and furnishings, if not better. A challenge is what motivates good interior designers and this brings the best out of them.
Read also – 15 Tips and Skills To Become A Successful Interior Designer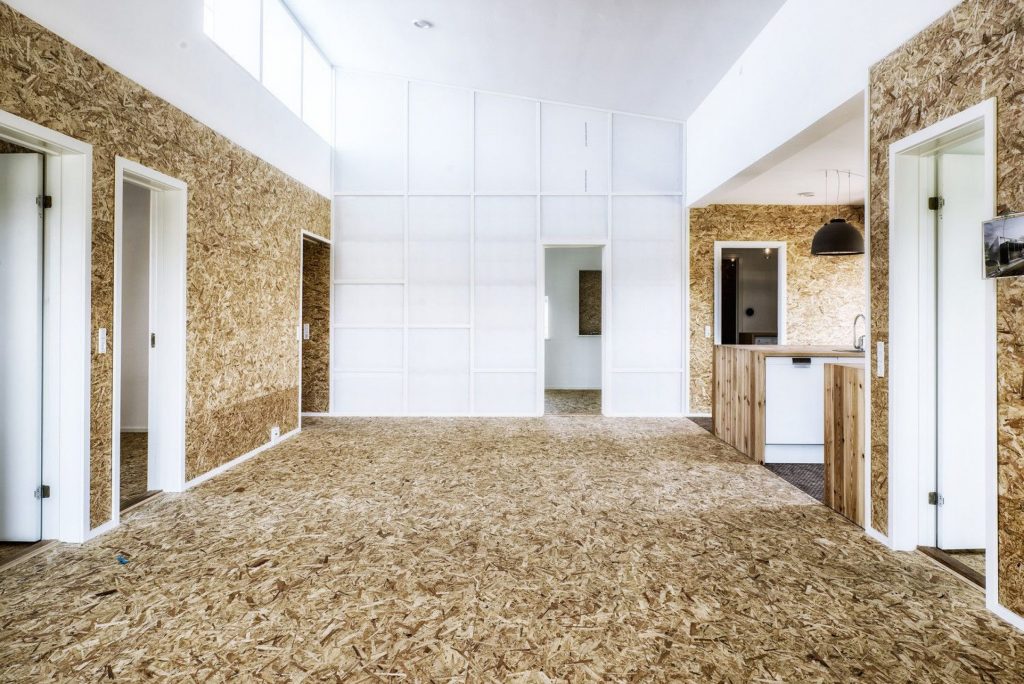 Image Credit: arch2o.com
10. Interior designers save lot of money on custom pieces of decor
10. We all like to have personalized pieces of decoration or showpieces in our home, something that is unique, something that is custom made, tailored only for us, unavailable elsewhere in the world. However, such custom made projects take a lot of time and money.
However, an interior designer can look at the used pieces and help you to get a custom made decoration for you. This is also seen as a challenge to some and in turn, you get to save a lot of money, and time and you can now be happy with a decoration that is only unique to your property.
This may not necessarily be a decorative piece, it can be a custom made door or furniture as well, in which case, sometimes you can save even more money. When you have an interior designer at the job, why not let him experiment a little bit as well. After all, it helps out everyone in the end.
Read also – 10 Passive Income Ideas for Interior Designers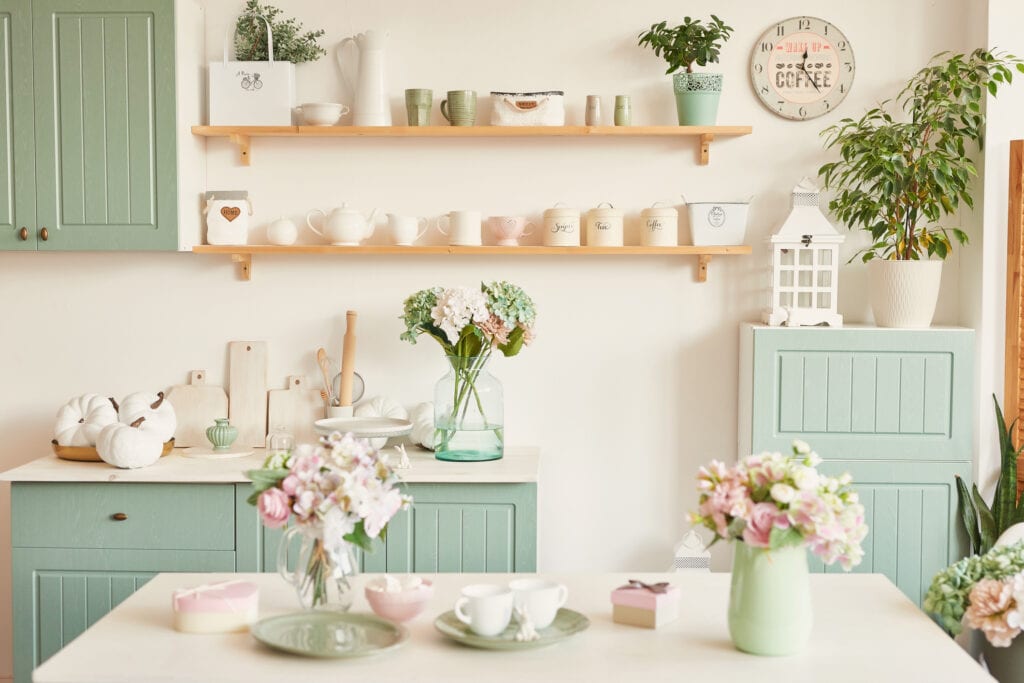 Image Credit: mymove.com
A lot of the time, we cannot find a solution to the problem, even after knowing about all these ways we can get help from an interior designer. We aren't sure about the design, the colors, the texture of the materials, or the type of material we want to use in our project.
Hence, looking online for a bit of inspiration is always a good idea. One such place to check out is the Foyr Community. This online community has some of the best information out there in terms of architectural and interior design. How you can make your designs better, how to invest your money properly, and many more. There are also a lot of pictures for interior designs that you can take ideas and inspiration.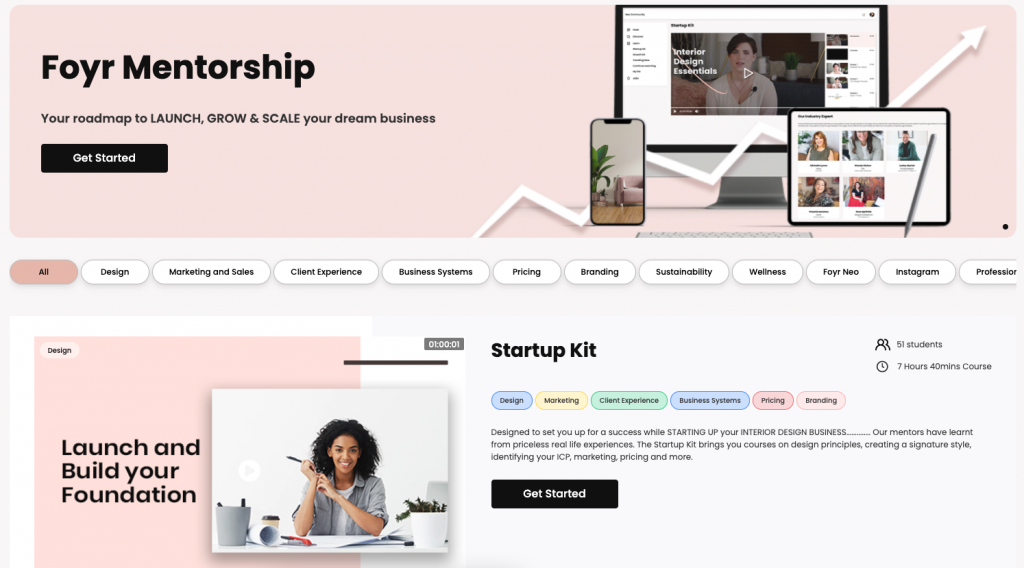 In conclusion, having an interior design isn't simply beneficial for the aesthetics of your property. They not only help out by making the most of the space, getting you a brilliant design and in the case of offices, but they can also help you to design a workspace that is a lot more efficient and productive for the workers.
As we have seen, for plenty of reasons, they can save a lot of your money in many situations. As interior designers are always working, learning, and gathering knowledge on the subject, they can help you to make your property future proof as well so that when the time comes to sell the property, you are not stressed about it.
Rather, you get to have some of the best prices available for your property. From helping you out with discounts from vendors or builders to making the least number of errors at the base level, using recycled materials to working within a budget; an interior designer can do it all. The world runs on adding value to anything, whether it is a business, an institution, or the quality of a product, it really doesn't matter.
An interior designer can do just that for your property, and while they are doing that, they can save a lot of money for you in ways that you may not even realize. Hence, having an interior designer from the beginning of a project can pay off massively in the near future.
1. How do interior designers save your money?
As we have seen before, they save you money in a variety of ways. They can simply help homeowners to work within their budget, save you from costly mistakes, get the lowest prices for the goods, or use recycled materials. They can also indirectly save money, by making your property easier to sell in the future with good design.
2. Can hire an interior designer to save money?
Yes, it definitely can help you to save your money. However, it is your responsibility to get the right man for the job. You need to find someone that you can trust and let them know about your plans, intentions and ambitions.
3. Is it worth spending money on interior design?
A good-looking design can add a lot of value to your property. If it is your home, you want it to be pleasing to the eye. If it is a workplace, good interior design can help to make more space available and make the place more efficient and productive for the workers. So, interior design matters a lot for any place.
4. Do interior designers make enough money?
You never know how much is enough. But in general, the annual income of interior designers is increasing over the years and it looks like there is a good demand for them. If you are skilled and clever enough, you can surely make a good lifestyle out of this business.