Home » Interior Design » 6 Best Time Saving Tips for Interior Designers
Time Saving Tips for Interior Designers
Interior design is a tough but noble career. It may not be saving lives like the healthcare industry but the sheer act of building a person's dream home where they create beautiful memories with their loved ones is nothing short of awesome.
Interior designers are responsible for creating designs that inspire people for a better standard of living, motivate them for a brighter future, and make them feel comfortable and loved in their own homes. The process may seem simple but there is a sanguine combination of art, science, and economics that accompany it.
An interior design project focuses on utilizing color theory that speaks to the homeowners at a personal, psychological level. They, then, move forward with decorating the house with inspirational design keeping the floor plans and available space in mind. This has to be done with accuracy as a small apartment or tiny house must look expansive while a large home should always feel cozy, not cold.
Finally, all of this must be contained in a specified economic budget as discussed with the homeowner. Interior designers have to get creative with their pricing techniques to give the clients what they need while still managing to estimate a substantial commission for their work and those of the contractors.
Thus, project management in interior design is tricky. You must budget your time well so the homeowner doesn't experience any hindrance from the ongoing project. All of this contributes to a hectic process, which is why, today we will discuss some time saving tips that will help you with sourcing, multi-tasking, and completing the project in due time.
Read also – Financial Management for Interior Designers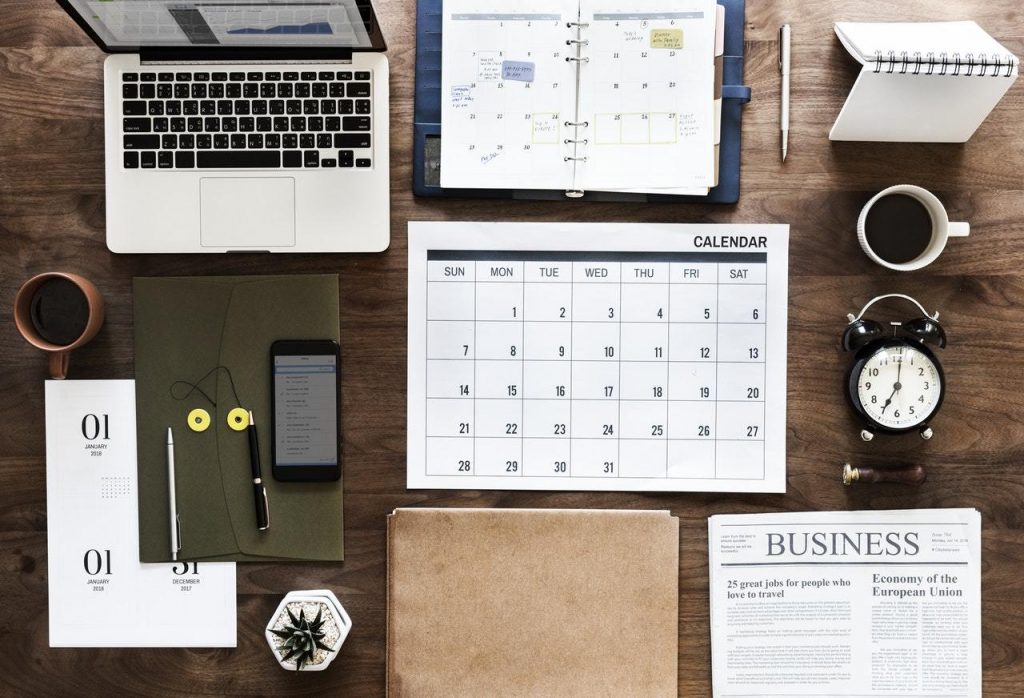 Image credits: Bellacor.com
6 Time Saving Tips for Interior Design Project Management:
As we have said before, there are several factors that you must account for during a home improvement project. These factors may be internal or external.
For instance, you may have planned the project on a certain budget as specified by the homeowner. However, during the sourcing of raw materials, you may find increments in pricing. This does not mean you can simply ask the client to hike their budget by 40%.
Similarly, there may be instances where your workflow is hindered due to a union strike or due to a lack of an efficient bookkeeping process. Perhaps your design software malfunctioned and you cannot access the design ideas and mood boards you shared with the interior design clients.
It is inevitably important to have multiple projects in hand to keep up with the economic needs of you and your family. Nevertheless, these predictable anomalies often cause stress and inefficiency, especially for small businesses. Hence, you can use the following time saving tips to help streamline the process so as to finish the work on time.
Read also – Time Management Tips for Interior Designers
1. Categorize your communication channels
The first step to time saving is getting all your ducks in a row.
Categorize your communication channels by:
Use specific email IDs for specific people, i.e., one for clients, one for suppliers, one for contractors, etc.
Club the emails relevant to specific projects within folders so that all the communication is accessible and easy to cross-check.
Use different phone numbers for work and personal use.
Create folders for each project in your cloud-based drives so you can access them on any device and share them with clients and workers easily.
Use the same email ID and number you use with clients to send out marketing communications.
Categorizing your communication helps simplify the work process and assign work to people easily. You'll always know who is available and who is not, thus preventing delays.
Read also – How To Revive Your Interior Design Business Post-COVID-19?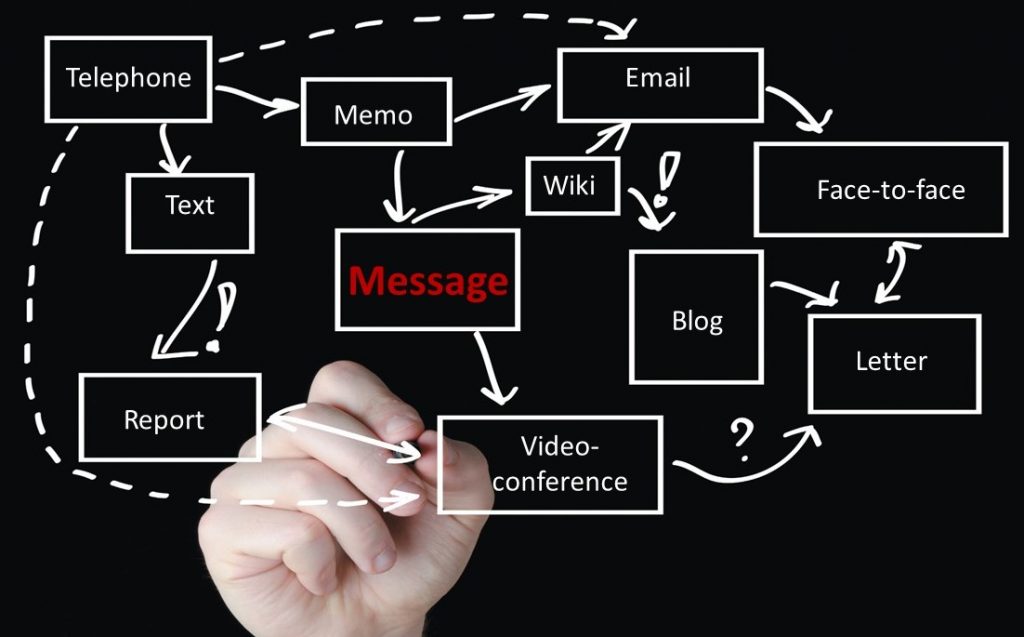 Read also – pinterest.com
2. Create a schedule for your workflow
An important prospect of interior design projects is workflow. Use project management software tools to organize and optimize the entire process.
For starters, clearly specify which task comes before the other. Once your basics are handled smoothly, you can move on to step 3. Make sure all the raw materials and supplies are available for the workers to finish the design on time. Be it bricks and mortar or paint colors, or landscaping supplies, always have the necessary design elements handy before beginning the project.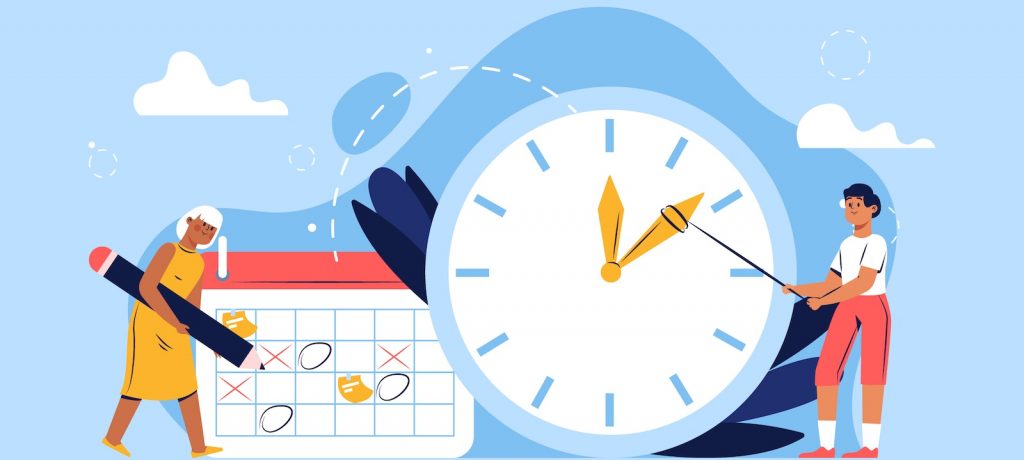 Read also – pinterest.com
Next, take the time to conduct follow-ups with your subordinates, contractors, and sub-contractors. Take inventory and make sure that they have what they need. Also, take a little time to figure out if there are any unnecessary delays in the design process.
Often, the contractors and supervisors may run late due to human error. You need to budget for this lost time in advance. People can get hurt, fall ill, or any number of things can go wrong. Therefore, it is important to have additional contacts who can come to help finish the work or you need to schedule the project with some extra time allocated for mishaps.
Lastly, keep an eye on the bookkeeping of your project. Good project management software will help you optimize the allocated budget for each step of the design process. Use this tool to your advantage.
Read also – Interior Design Project Management Guide
3. Acquire raw materials at the earliest
As we have mentioned before, the pricing for raw materials is fickle. Increments are unpredictable but interior design clients often don't budget for these pricing factors.
Therefore, it is ideal to procure the raw materials you will need at the earliest.
Obviously, the pricing and estimates you have offered to your clients are based on the current market value. Inform the client that you cannot purchase the materials and supplies before they approve the design ideas but these are the current rates that are subject to change.
If the interior design client approves the project at the earliest, obtain the necessary raw materials at the available price at the earliest. If, on the other hand, the client takes some time for approval, make sure to keep them informed about any increments in pricing. This way, they will have an accurate estimation of future costs.
Procuring raw materials at an early stage also helps you save time during the design process. Since everything is available, the contractors are able to complete the designated work in due time.
Read also – 12 Expert Tips To Get New Clients for Interior Design Business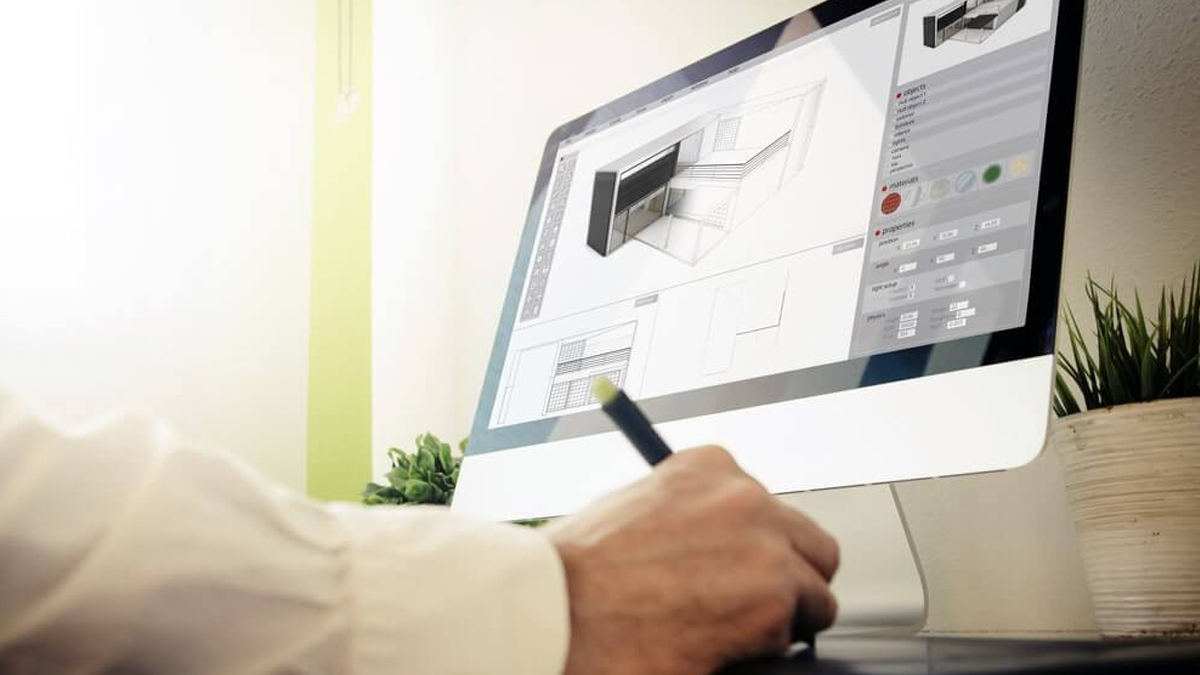 Read also – pinterest.com
4. Delegate designing and task management as per your convenience
You can't do it all. Interior design is not a one-man show.
True, if you have a small business, you may have to wear multiple hats which means you need to take care of designing, budgeting, and the works. You'll still need contractors for the heavier load such as landscaping, altering floorplans, installing fixtures, etc. and you need to delegate these functions to professionals.
Conversely, if you have an established business with a number of ongoing projects, then you need to understand the importance of delegation. Micro-managing in these situations is your worst enemy.
But, more to the point, identify the strengths of employees and coworkers. Everyone has a special talent they are good at. Maybe someone in the firm best understands landscaping, perhaps someone is good at space planning, and perchance someone is good with combining lines, patterns, and textures. These are design elements that influence your overall interior design plan.
Delegation is an important aspect of an interior design business as per several interior design business coaches.
Read also – Interior Design Sourcing and Procurement
5. Initiate multitasking
When your project undergoes execution, ensure that you develop plans for multitasking. You need not wait for wayward components to start before finishing the initial stages.
For instance, painting the walls is only possible once the floor plans and space planning are in place. However, if there are rooms that are finished and you already have an approved design, then get started on the painting and décor while the other rooms are under renovation.
Similarly, while the interiors of the house are undergoing a makeover, you can also focus on the landscaping, rooftop designs, front and back porches, external decks, etc.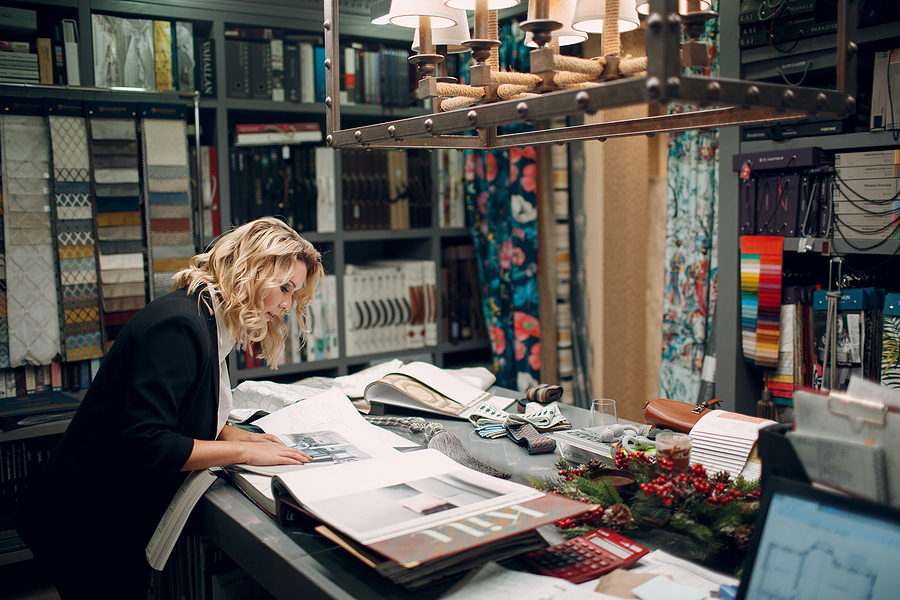 Read also – pinterest.com
Multitasking is also highly efficient when you are handling more than one project at a time. You need a good couple of teams who can simultaneously work on different projects in different locations. You can even align the task force such that projects in different locations are undertaken at different rates.
For example, you could assign the painting of one of the houses at an earlier hour during the day. Since the paints will take time to dry, this opportunity of free time can be utilized to furnish another house or install fixtures in an office building. This is an excellent form of multitasking where not only you and your teams but the properties are also handling a diverse series of tasks.
Another important component of multitasking is acquiring new business while you finish your pending work. Budget your time such that once you finish the e-design for a project, you can allocate time to marketing your interior design business.
Use the power of social media or nuanced blogging techniques to further spread awareness for your small business. You can fine-tune these blogs and social media posts during the day and launch them at optimal hours from your phone. You don't need intense brainstorming for them.
Read also – Content Marketing for Interior Designers
If you are unable to internalize the interior design business tips you learned during your courses, don't start fretting immediately. It is not easy to translate the teachings of an online interior design school or even an offline one in the real world with the snap of your fingers. It takes time and a few real-world projects to get the hang of it. It is perfectly understandable.
That is why hiring an experienced business coach or mentor goes a long way in easing the overall learning process. Certain business mentors such as Alycia Wicker channel your spiritual sources to help focus your mind. She will help fine-tune your senses so you can easily identify what the clients need and curate design elements to fit their expectations.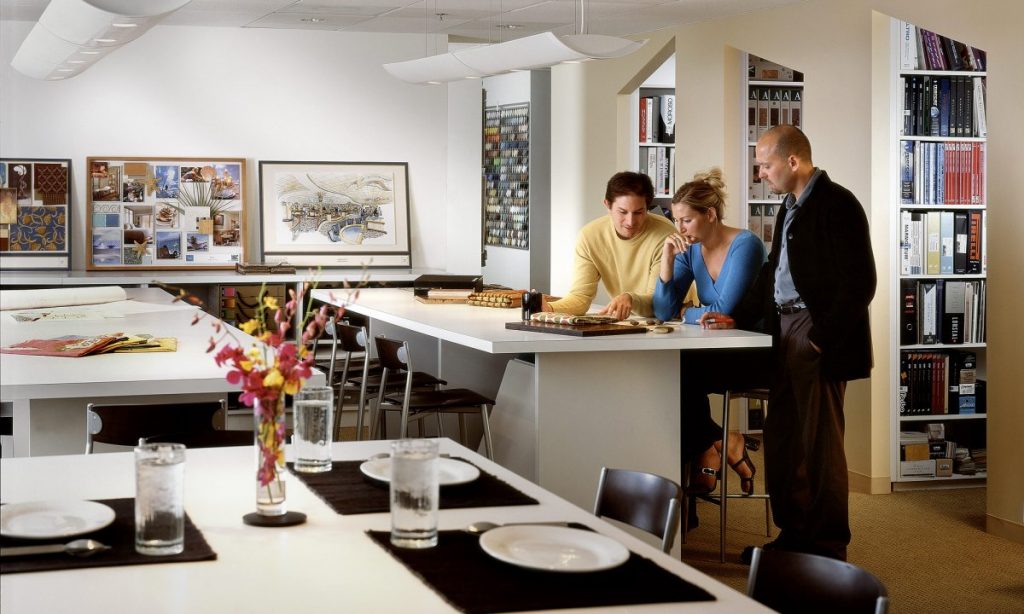 Read also – pinterest.com
There are also business trainers and interior design business coaches like Capella Kincheloe and Nancy Ganzekaufer who can efficiently unlock your potential. They help you categorize and proficiently streamline the workflow, thus helping you finish the projects on time.
They also teach you how to best utilize your space while working, run through tutorials and templates to optimize your project designs, and share marketing tips to grow your business.
These business coaches won't tell you what to do. They will simply mentor your thought process and make you self-sufficient such that you can handle your workload on your own. It is the simple philosophy of teaching a man how to fish instead of awarding them with one. It is a great way to translate all your course study for real-world applications.
You see, interior decorators can be highly creative with their designs. So, why not use this creativity in time saving thus saving you the trouble of unnecessary delays and conflicts.
Read also – How To Stop Losing Money in Interior Design Business?
Conclusion
We understand that time saving can be tricky. You can use e-designs on cloud-based platforms such as those offered by Foyr Neo. That way, even if your design software or the device malfunctions, you can always access it on another device.
Similarly, you can streamline your interior design process on project management software to conduct thorough follow-ups, identify delays, and speed up the process.
Lastly, don't wait to finish one project before you take up another. Advertise your interior design services on various forums and attract new clients. If you can efficiently manage your time and resources, you don't need to work on one project at a time. Multitasking is the new sexy…
So, go ahead and create a name for yourself as the best interior designer with a good work ethic. All the best!!