Home » E-design » What Is E-design? – Everything About E-design
E-design Introduction
The whole landscape and world of work have changed on account of the pandemic. Interior Designers today have completely pivoted to technology, started using a bunch of different software more heavily, and become more virtual than they were ever before. Now the only way to land a client or show a design is online. So there is no better time to embrace e-design; expand one's virtual clientele, invite more opportunities and book more business. So whether it's due to the pandemic or the coming-of-age of cutting-edge technology (or both), now you as a designer can complete your interior design service successfully without ever even having to set foot in your client's home!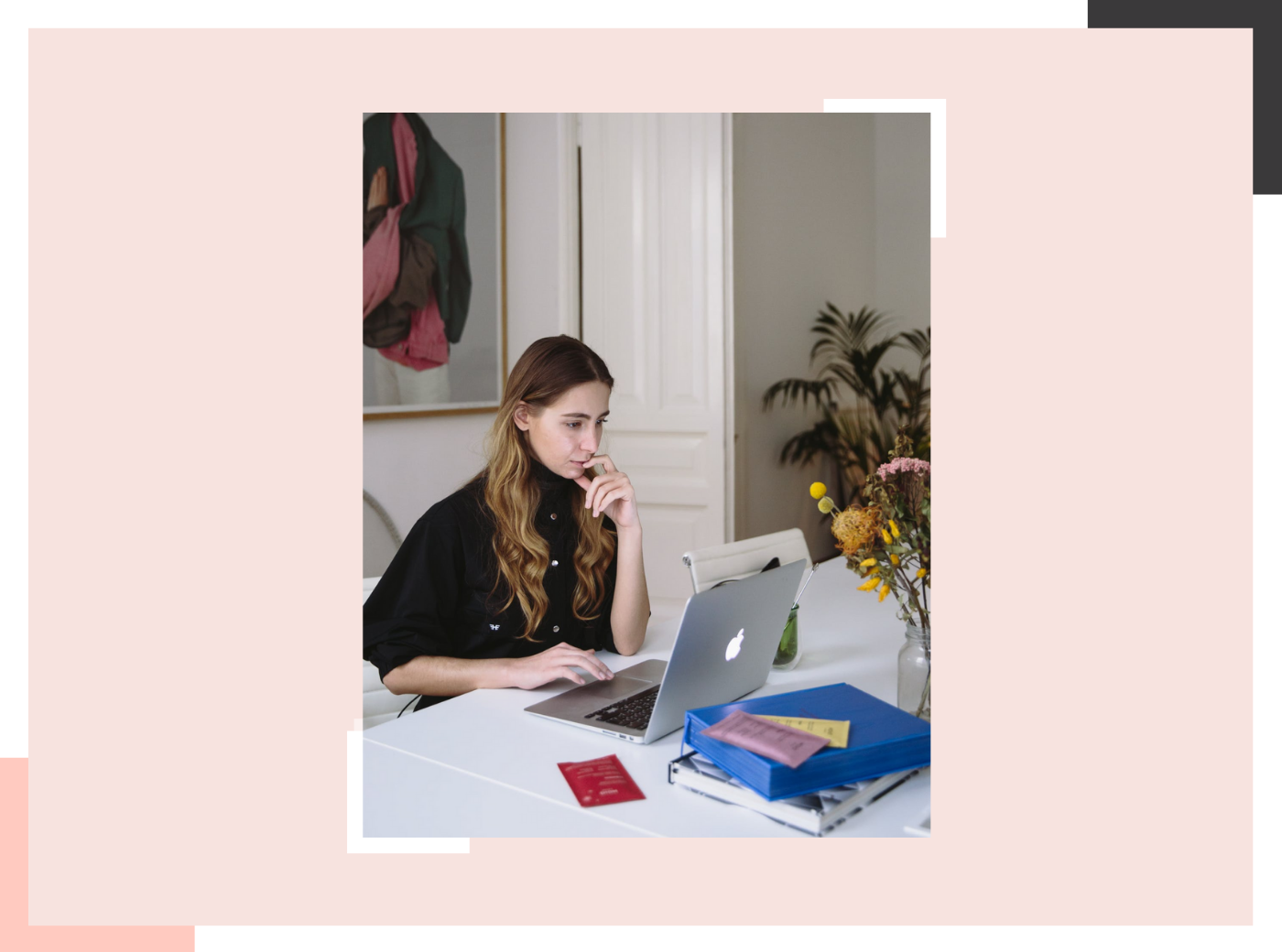 What is E-design?
Online:
E-design is exactly what it sounds like: interior design services offered entirely online (via video conferencing tools, phone calls and/or emails). It is a great way to give a personalized experience to your clients without even getting your boots on the ground! Without the challenges of travel, the hassles of scheduling in-person meetings, procurement, installation, and so on. So anyone, anywhere, even sitting halfway across the world can access your services as an e-designer without having to worry about location or safety.
High-margin:
It is a simple, quicker alternative to full-service, traditional interior design because the service is performed completely virtually, removing the cost of travel time, physical interactions, sourcing, or assembly. It is basically a functional, custom design plan or a "room in a box " that you as an e-designer create after learning about what your client envisions for that space. Which your client needs to then put together himself following all your detailed instructions or do-it-yourself guide. More about that in a bit! 🙂
Self-service:
Not all of your prospects have the budget or the need for a full-service interior designer – so e-design is perfect for clients who need design expertise but don't mind spending time doing the legwork to prepare, manage and execute the design themselves. So e-design is a beautiful win-win for both the clients, who like to DIY or are on a tight budget, and you the designer, who can offer professional help while avoiding the hassles of on-ground execution.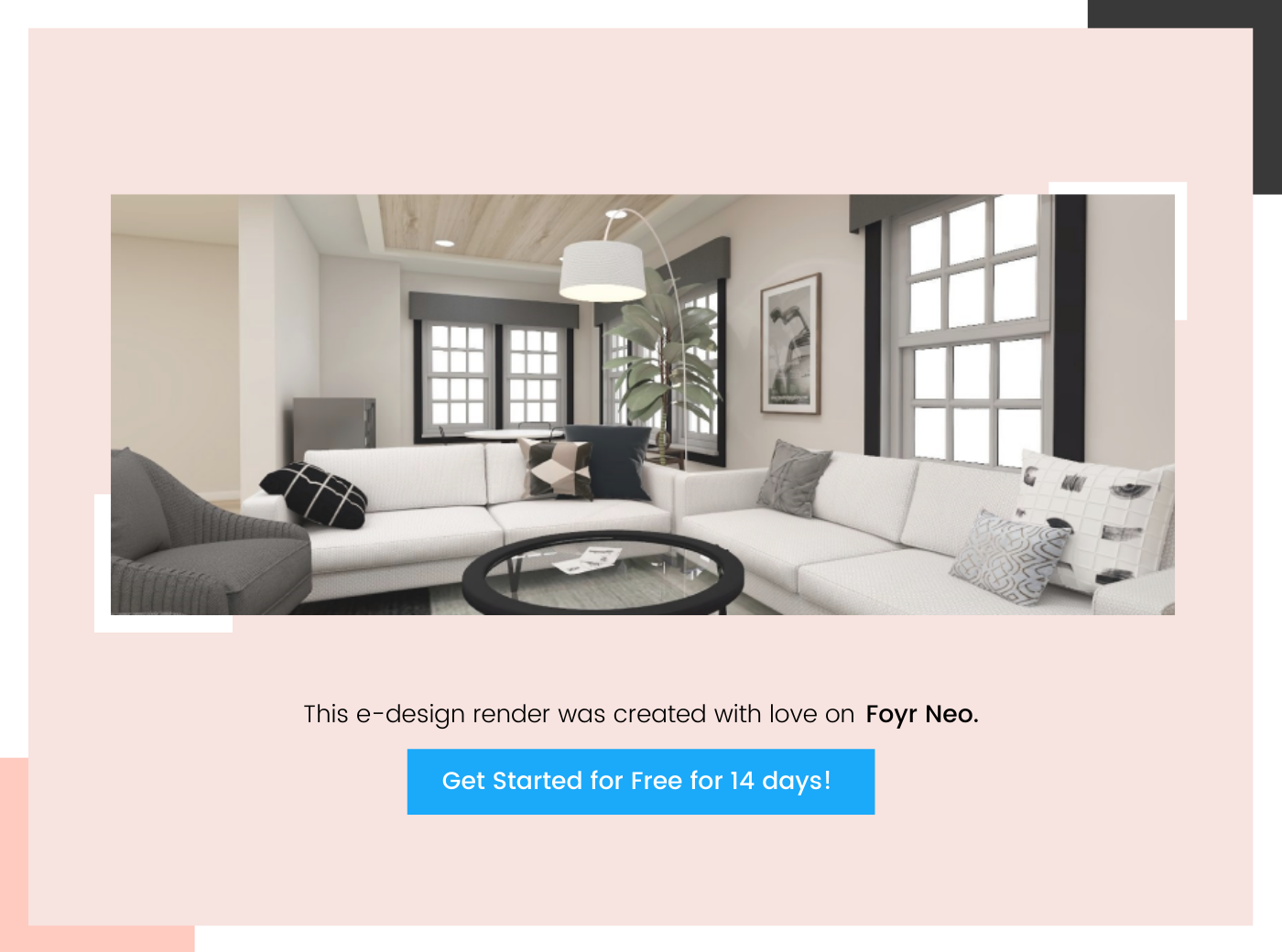 Why E-design?
There's been a mindset shift:
If you are a designer who has a signature style, you want to attract people in your spectrum wherever they are. Before the pandemic, to show seriousness, you'd have to travel to them or the consumer would find someone local to do the job. Now, you can do work around the world without physically being there and still be taken seriously.
It's a DIY generation:
A lot of people (especially millennials) today do want access to designers, but don't always want them in their homes. It's a DIY generation (who watch HGTV, Youtube and Social Media and consume all these "do it yourself shows") so they're largely born and bred in an industry that believes that they have it in them to do things on their own.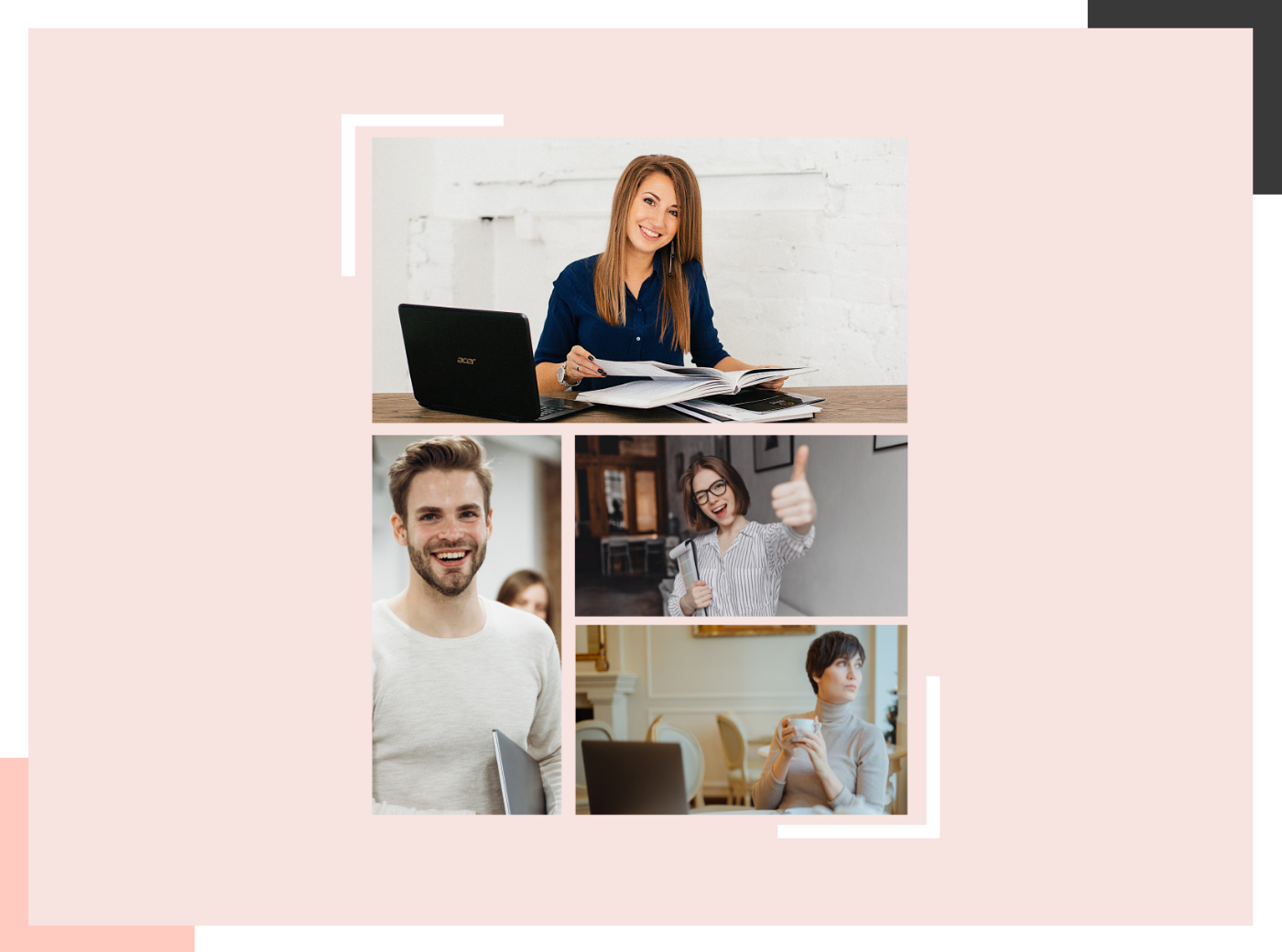 Interior Design is no longer just a luxury service:
"Earlier interior design was considered a complete luxury service. But now, with e-design, you have the opportunity to cater to a much wider bank of the audience (who may not always be your high-end or full-service clients) but still want value and access to your services and offer an additional and steady revenue stream for you," – Laytricia Towery
A great skill-building exercise:
A varied customer base forces designers to think fast and learn new and disparate design trends. So e-design expands your skills to the eclectic tastes of a wider audience who can do things on their own but don't always have the creative or aesthetic acumen. So you get to broaden your portfolio and easily move from single space/room to complete homes, from 1 bedroom/2 bedroom to single-family homes, from condos to beach cabins.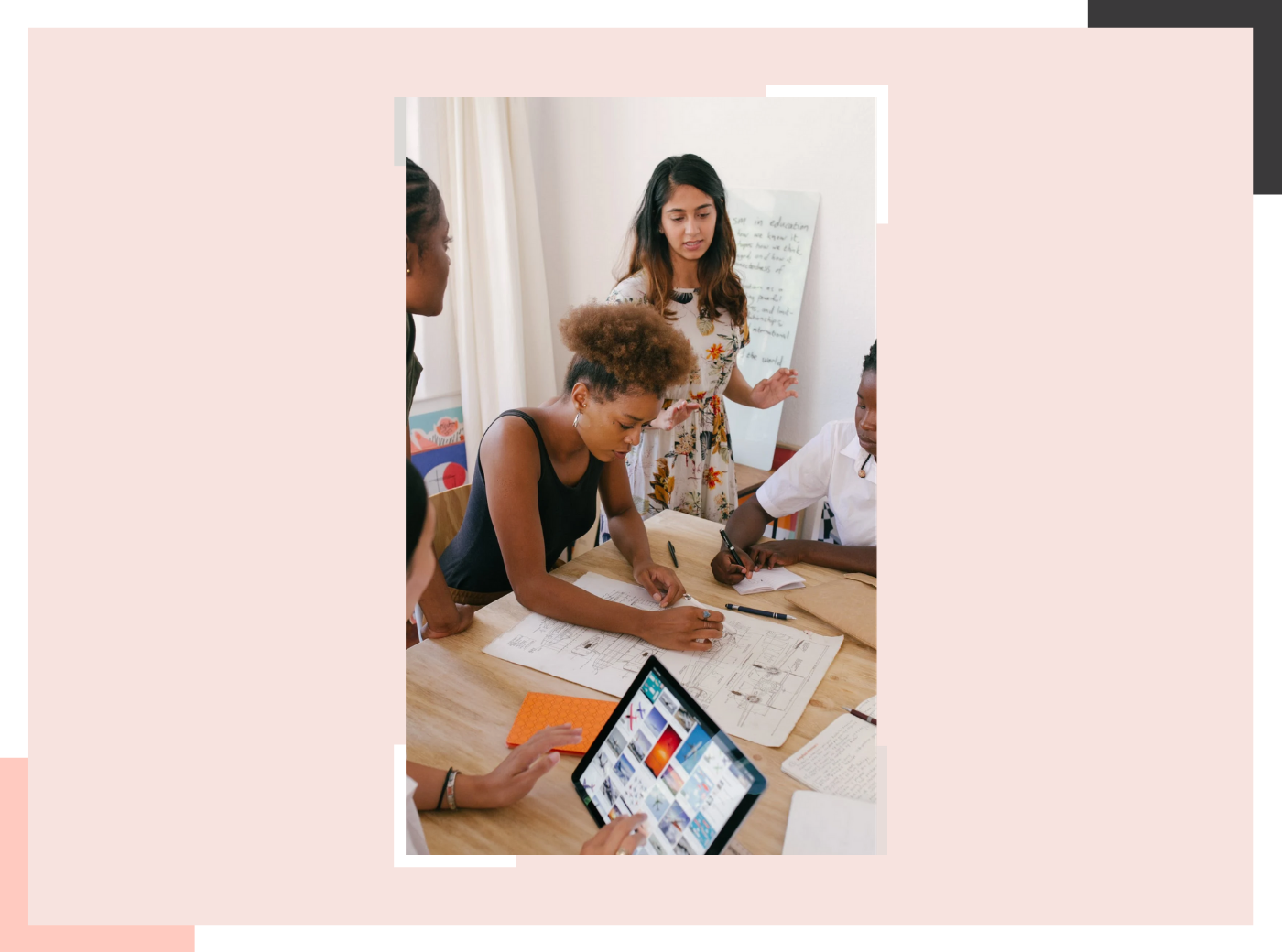 A healthy collaborative process:
E-design gives you a ton of autonomy and creative freedom as a designer. It allows you to change things on the fly. And also frees you from having to worry about scheduling and other travel hassles. Here the prospects and customers give more time and are equally involved. So a more collaborative design process leads to happy customers.
Easy money:
E-design is a hundred times more hassle-free when compared to turnkey projects. Here you don't have to worry about procurement or the execution hassles involved in a full-service engagement. Also, this is high-margin money which means customers pay for your time, design and purely the value you add.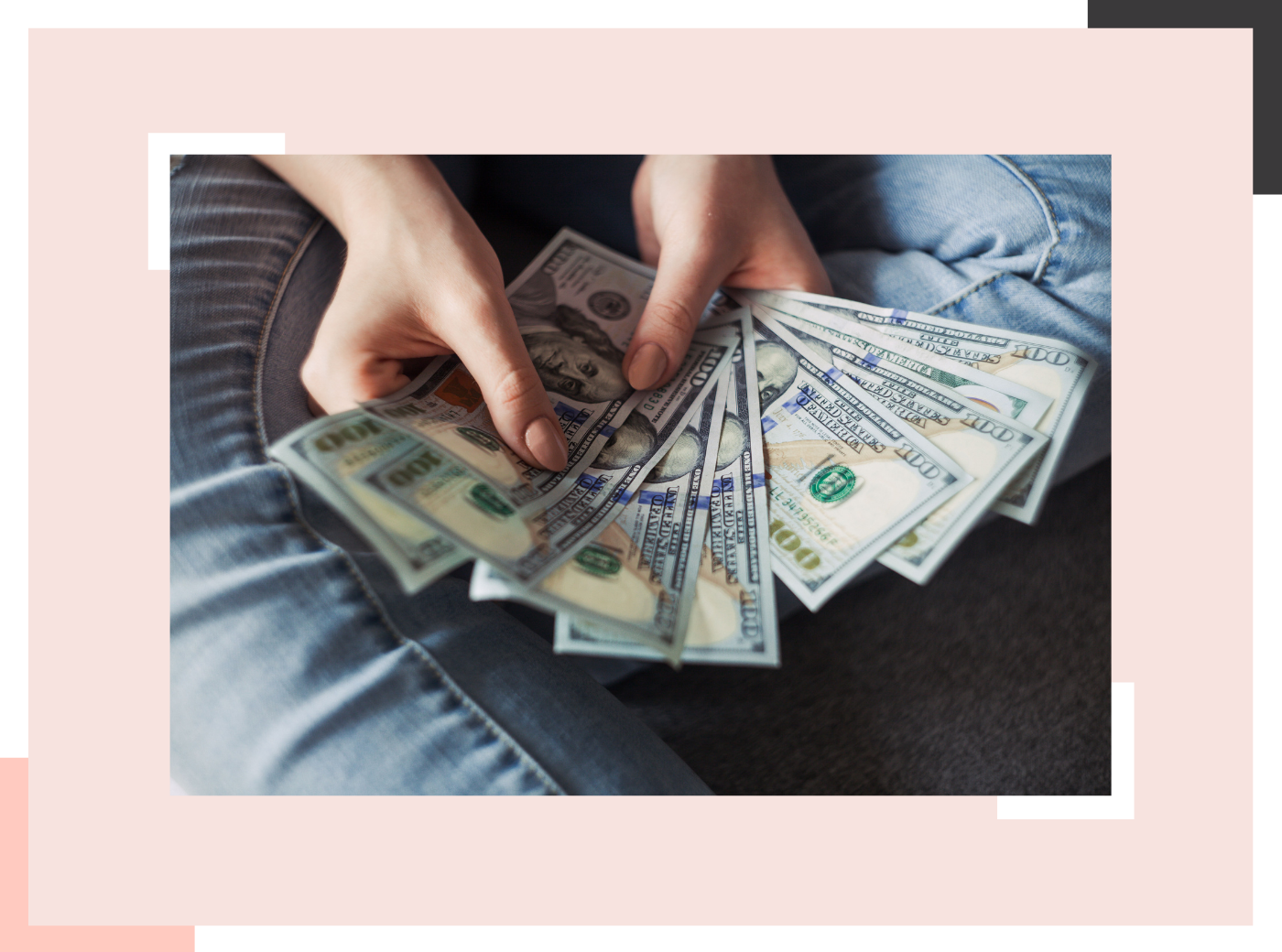 Best of both worlds:
It doesn't have to be all or nothing. With e-design, you can prove your design capabilities to a client. And if they see the need for your expertise end-to-end to execute a meticulous design, then they could even turn into a full-service client. So you can embrace a hybrid package & offer both e-design and full-service design in your portfolio or suite of services.
Read also – How To Market Your E-design Services?
Pros of Being an E-designer:
You get to build your portfolio:
E-design is not just for seasoned designers, who get to add to their body of work and build out a parallel revenue stream; it is also a great opportunity for recent graduates and newcomers to the interior design world to bolster their portfolio and expand their design work. Especially on account of the pandemic, if you're not getting local clients and not being able to photograph your projects, you can still build your portfolio through e-design projects because it still represents your design skills and keeps your business fueled.
You get to hone your software skills:
Pretty much all of e-design happens on a computer or desktop device. So designers really end up updating their tech capabilities and becoming more well-versed in floor plans and renderings, which earlier might have been more difficult or daunting. Thus, this is a great opportunity for designers to put their existing tech skills into practice and even pick up some new ones to adapt and get with the times. Foyr Neo, for example, is a highly useful and simple software to help you kick-start the e-design engine in your business. Start Your 14 Day Free Trial
You can explore & experiment with different design styles:
Design can be very regional, and exploring e-design as a business offering can give designers who might be rooted in one place and community, a taste of different styles from all over the globe. In e-design, suddenly, the whole world is your client – so you're dealing with different climates, different neighborhoods, different ethnicities, different types of tastes and styles based on where they live. It really branches out to take you to all those different places which can be so much fun and enlightening too!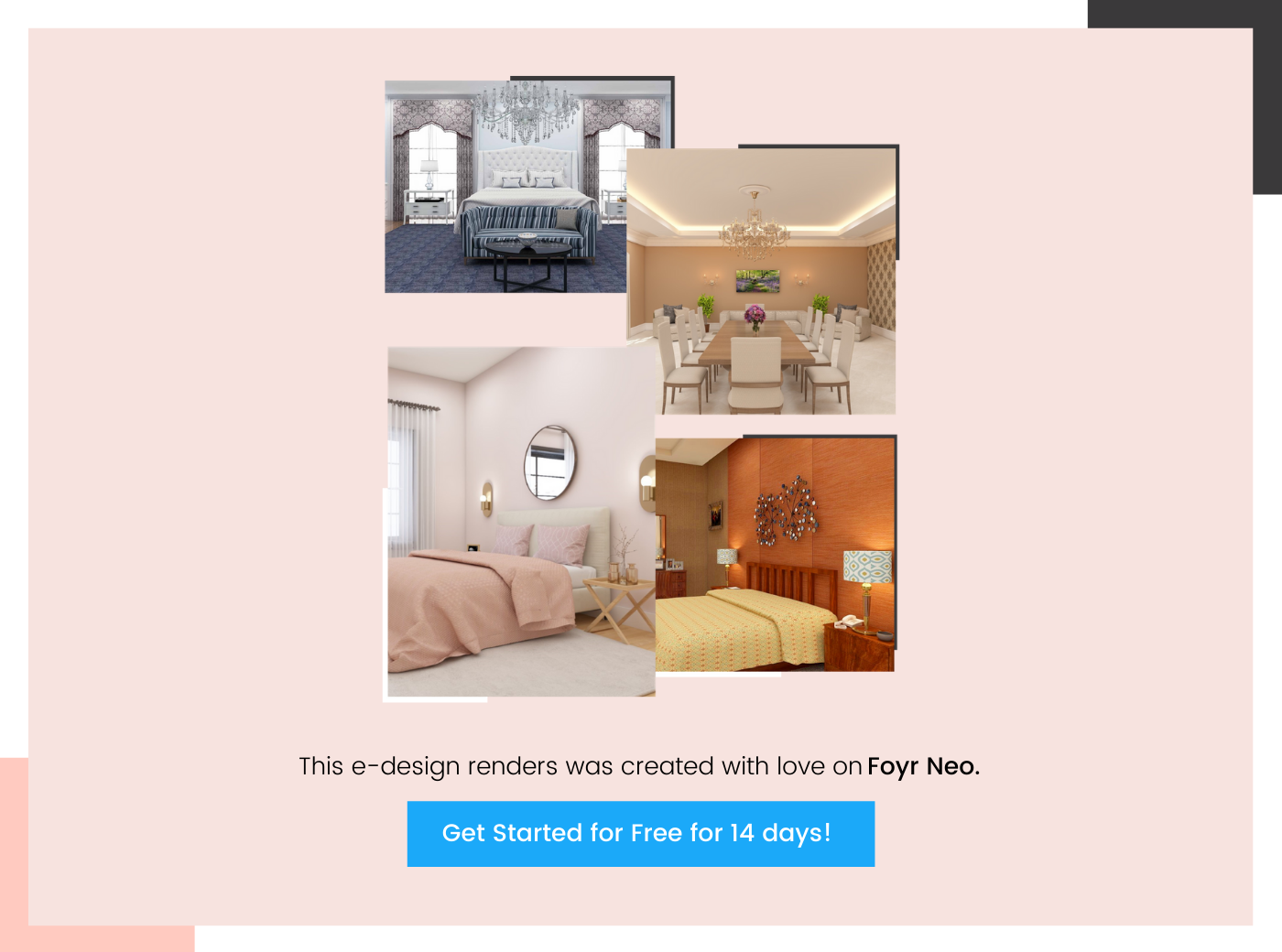 You get to design without the hassle:
E-design eliminates all the headaches associated with full-service design. E-designers use their connections to provide affiliate shopping links (to offer product discounts to clients), but the final purchasing, sourcing, and installation are in the hands of the client. This way the clients get discounts, free shipping, etc, and you as an e-designer get a purchasing bonus or commission on the backend when clients buy products through the platform. The client then coordinates with vendors for delivery, return/reverse pick up of any damaged product, etc – so all of that coordination with contractors is out of your hands!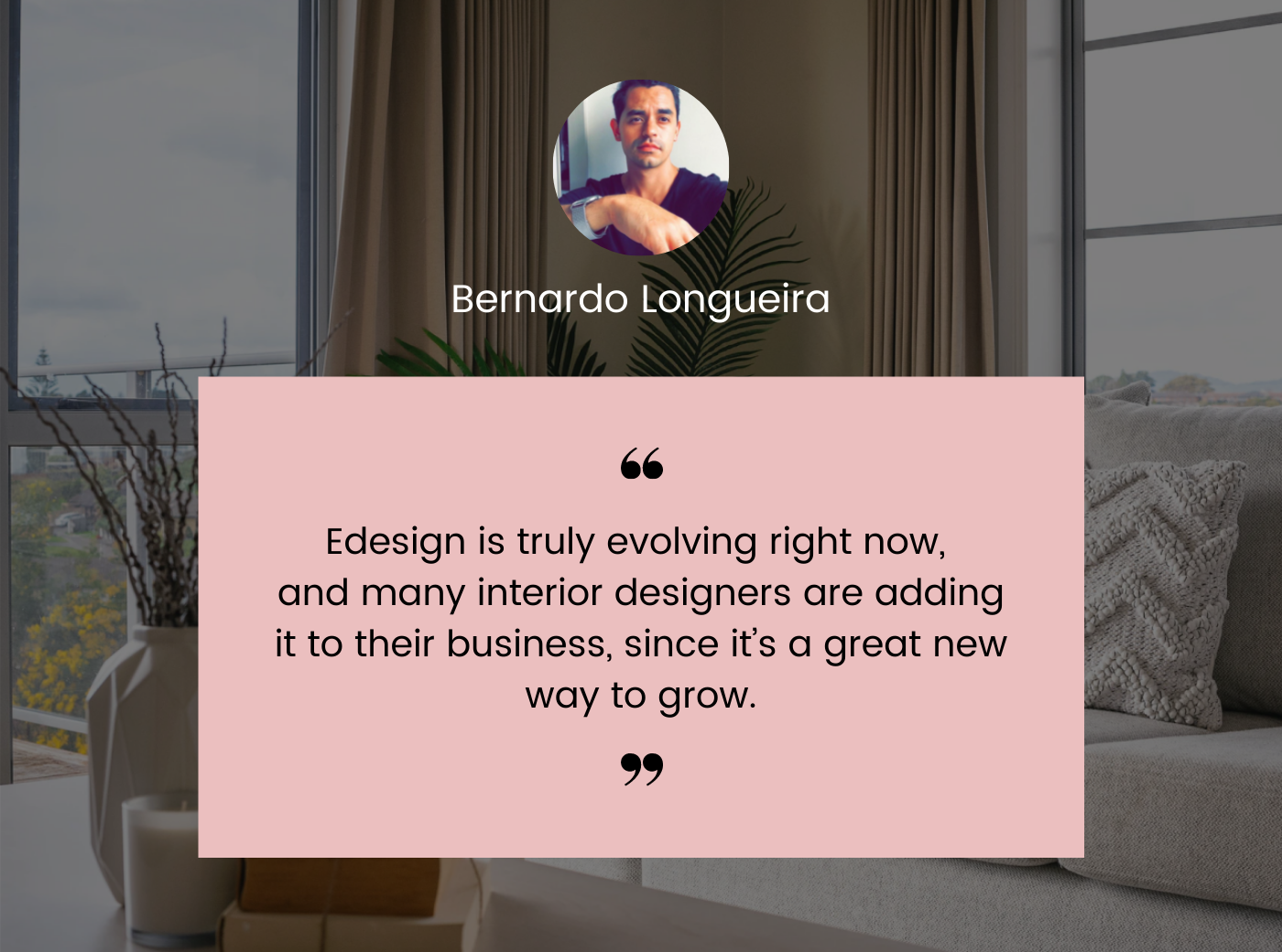 How does E-design add value to your business?
Makes you global:
With e-design, you're no longer niched or restricted to your geography, current region, or community. You can cater to anyone, anywhere. Even some very high-ticket clients who love your work but couldn't access you before because you were located in another part of the country or world. This means that e-design is not necessarily always low rent.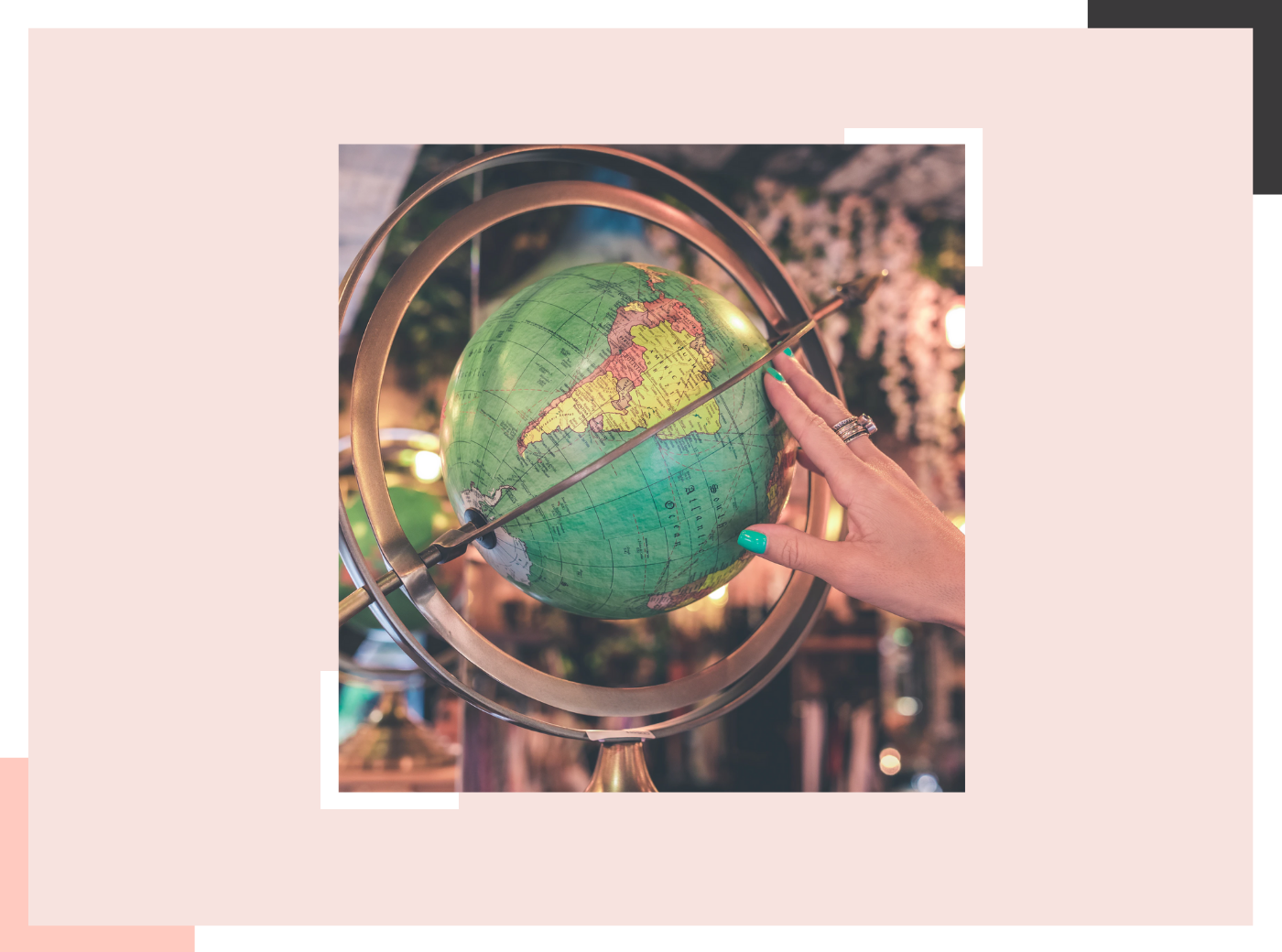 Makes your business recession-proof:
The designers that have aggressively pursued getting themselves into a position of offering e-design as a standalone service are taking advantage of a much wider audience, and therefore more potential revenue. Because e-design gives you more reach in your country and even overseas, and far more opportunities.
Makes your brand more accessible & approachable:
E-design is not only an opportunity for everybody to have affordability and access to professional designers, and expect a really strong outcome in the project. It is also a way to make people feel independent and like they're putting their own homes together. So here you have to think more about how the consumer wants to consume design.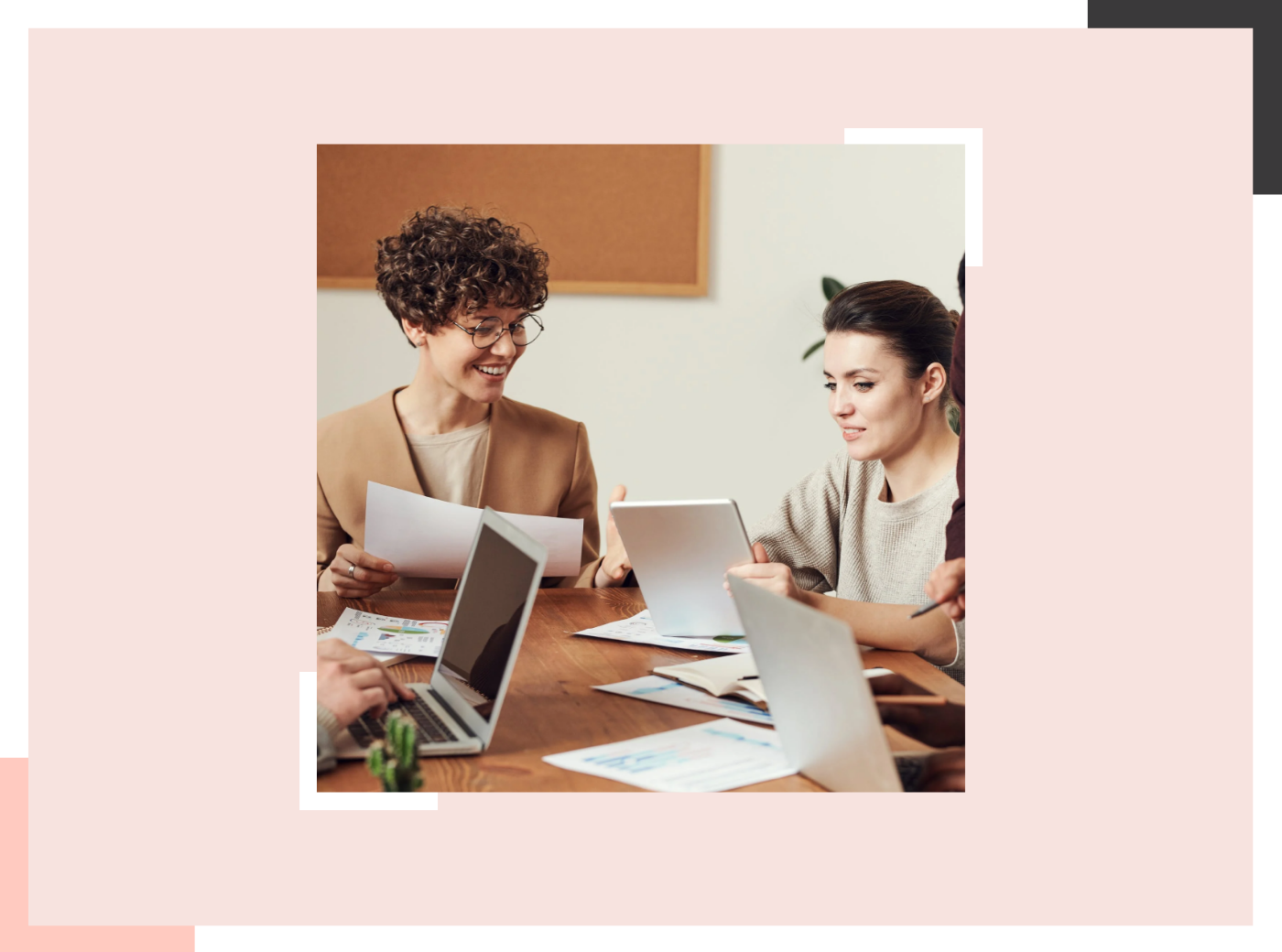 Offers a reliable revenue stream without a great deal of effort:
All you're doing is giving the right creative guidance like pulling a pallet together, finishes and furniture together, clickable shopping links, a space plan for where everything goes, – basically a room in a box. So with e-design, you're ensuring a steady revenue stream without the intensive effort of a turnkey project.
Read also – E-design Services and Packages
What should your E-design process include?
A Questionnaire:
Get your client to fill out a detailed questionnaire which covers everything from fabric, colour, and art preferences to timeline and budget. Here's a Sample E-design Questionnaire. The key is to try and get a good sense of your client's tastes because you really want to get to the bottom of their personalities and translate that into a design they love.
Your Client's Homework:
You need to then set expectations from your client, including asking them to accurately measure their space and furniture, take plenty of good photos, communicate what their sourcing and assembling capabilities are, the extent of the support they would need from you, and making note of any existing pieces they want to work into the new design so you can suggest an appropriate package for them.
Design Concept/Mood Board:
A mood board is created based on the answers your clients provide in the questionnaire with inspiration photos. Most e-designers send clients a mood board to converge on the expectations before giving them the final design plan. You could even offer multiple mood board options before delivering the design plan to make sure you are vibing with your client on colors, patterns, and the general direction of the space.
The Deliverables:
This is where designer offerings really start to differ. Designers offer everything from a single concept board to 3D mockups to a mailed box with your printed design and shopping list (with clickable links to products and where to source them from!).  There's no right or wrong option here, so just work out something that works for you! You can include a Floor Plan, Design Plan, Perspective Rendering, a Shopping List, and Styling Instructions in your signature plan. And if you feel that might be a little too much for some clients with more modest budgets, you could also offer A La Carte Styling Packages.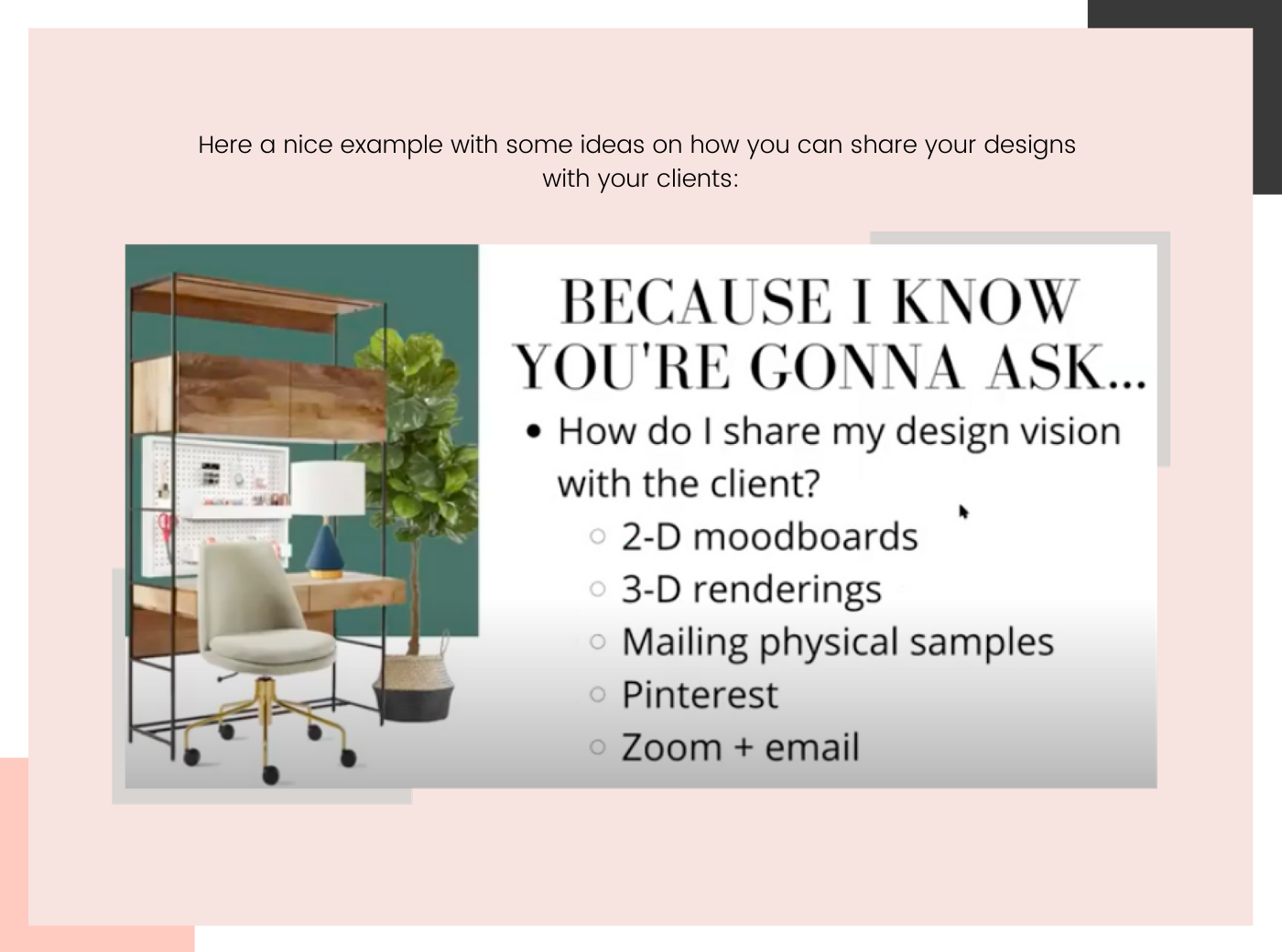 The Execution:
Your clients then purchase your recommended items at their pace and pull the room together once everything has been received. Some designers offer a Post-Design Conference Call (we highly recommend this because it shows you truly care and mean to journey with them all the way!) to help clients as they are placing their decor pieces, hanging their throes, styling their coffee tables, or even address any remaining questions to help them finish off space.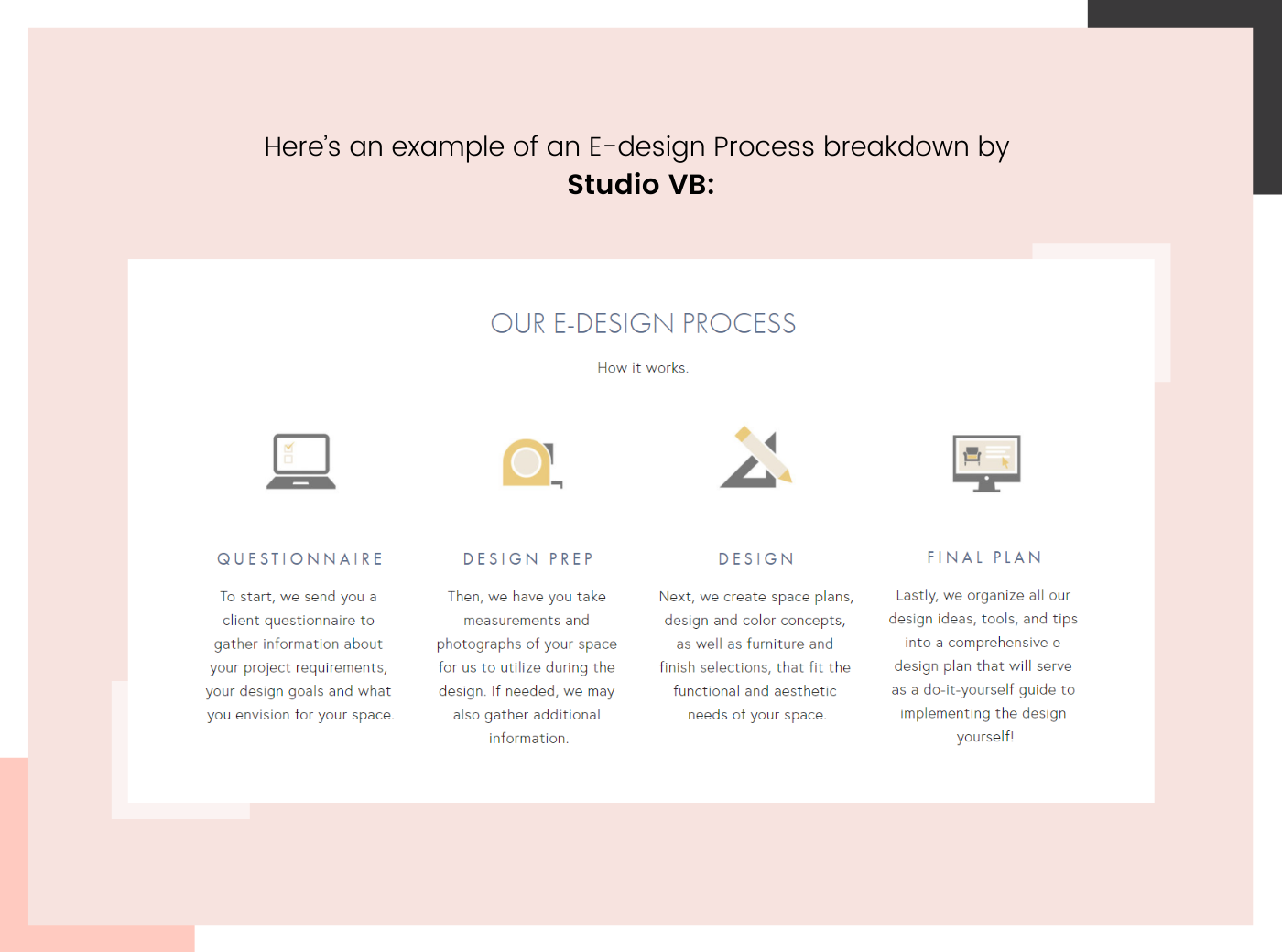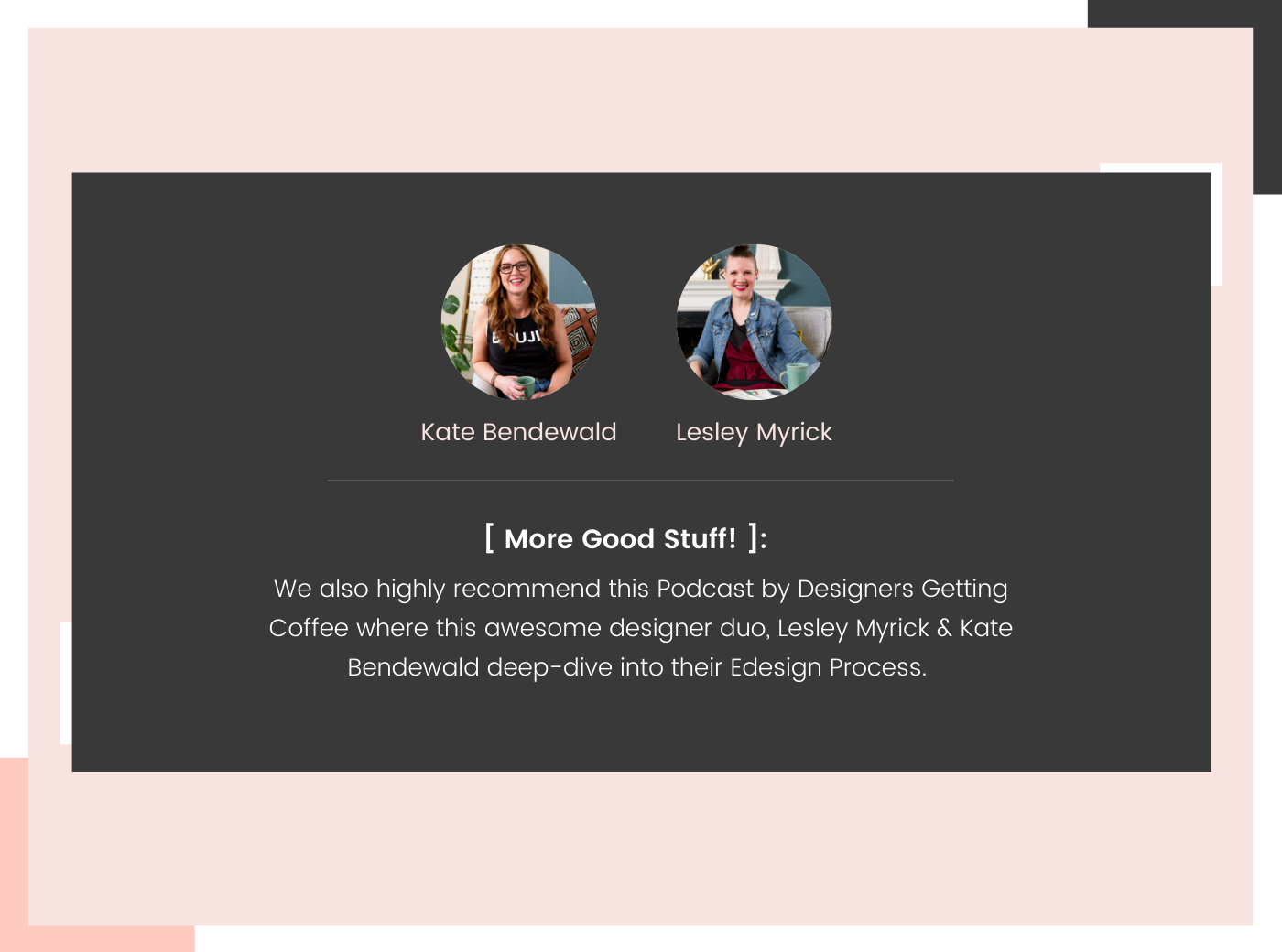 Reasons to hire an E-designer: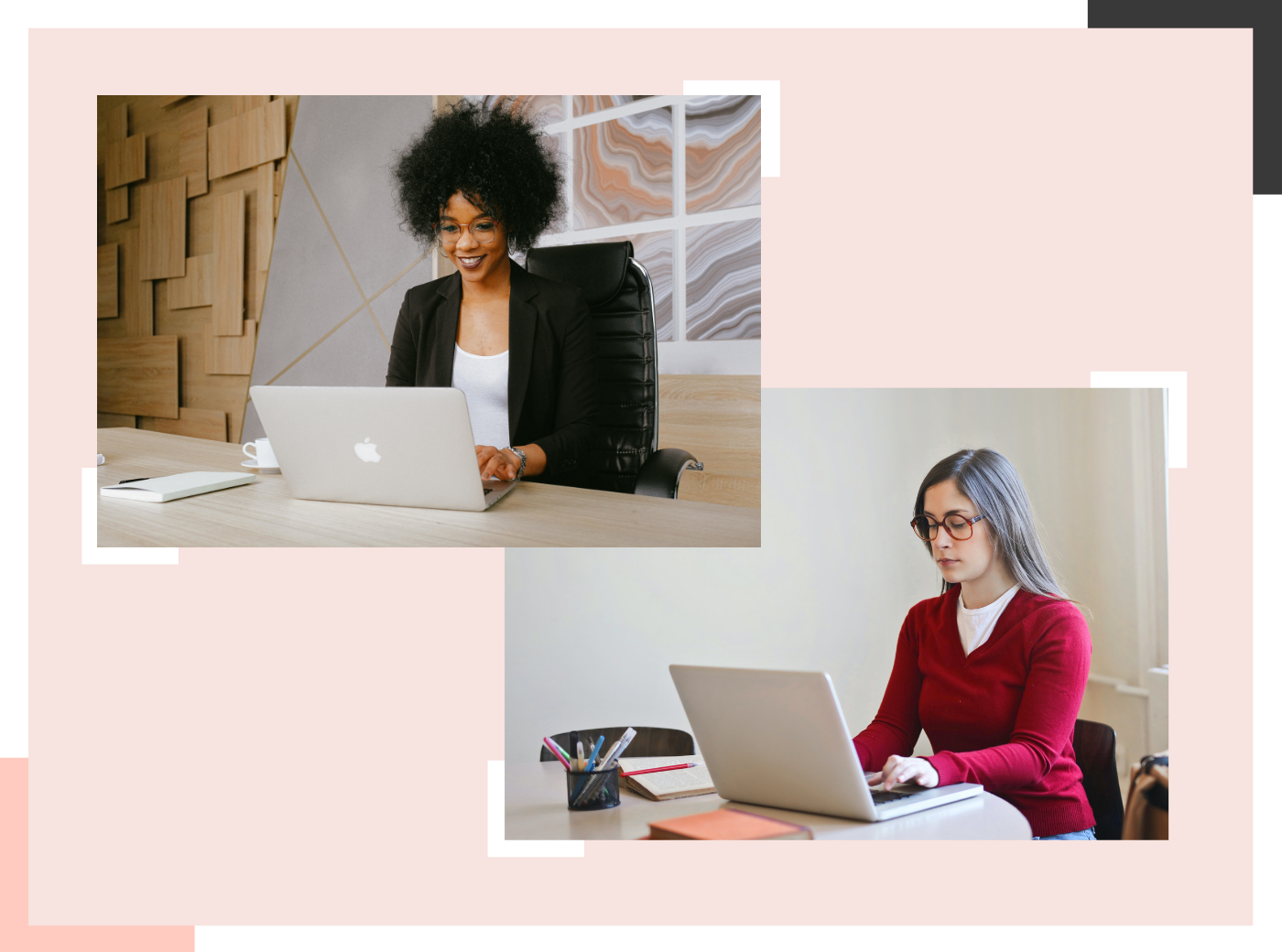 In our honest opinion, one should only hire an E-Designer if:
They don't mind DIY.

They are okay with / capable of communicating virtually via technology.

They are on a tighter budget and would like to save some money. 

They are able to accurately measure and photograph their space/s. 

They are able to articulate their ideas through inspiration images, Pinterest boards and/or product links to communicate exactly what they like.

They want to get started quickly and desire to have a design plan narrowed down within a few weeks.

They are able to order products on their own and handle any returns/exchanges independently. 

They are able to hire any tradesmen (painter, installer, cabinet maker, furniture builder, etc) on their own and see through the execution.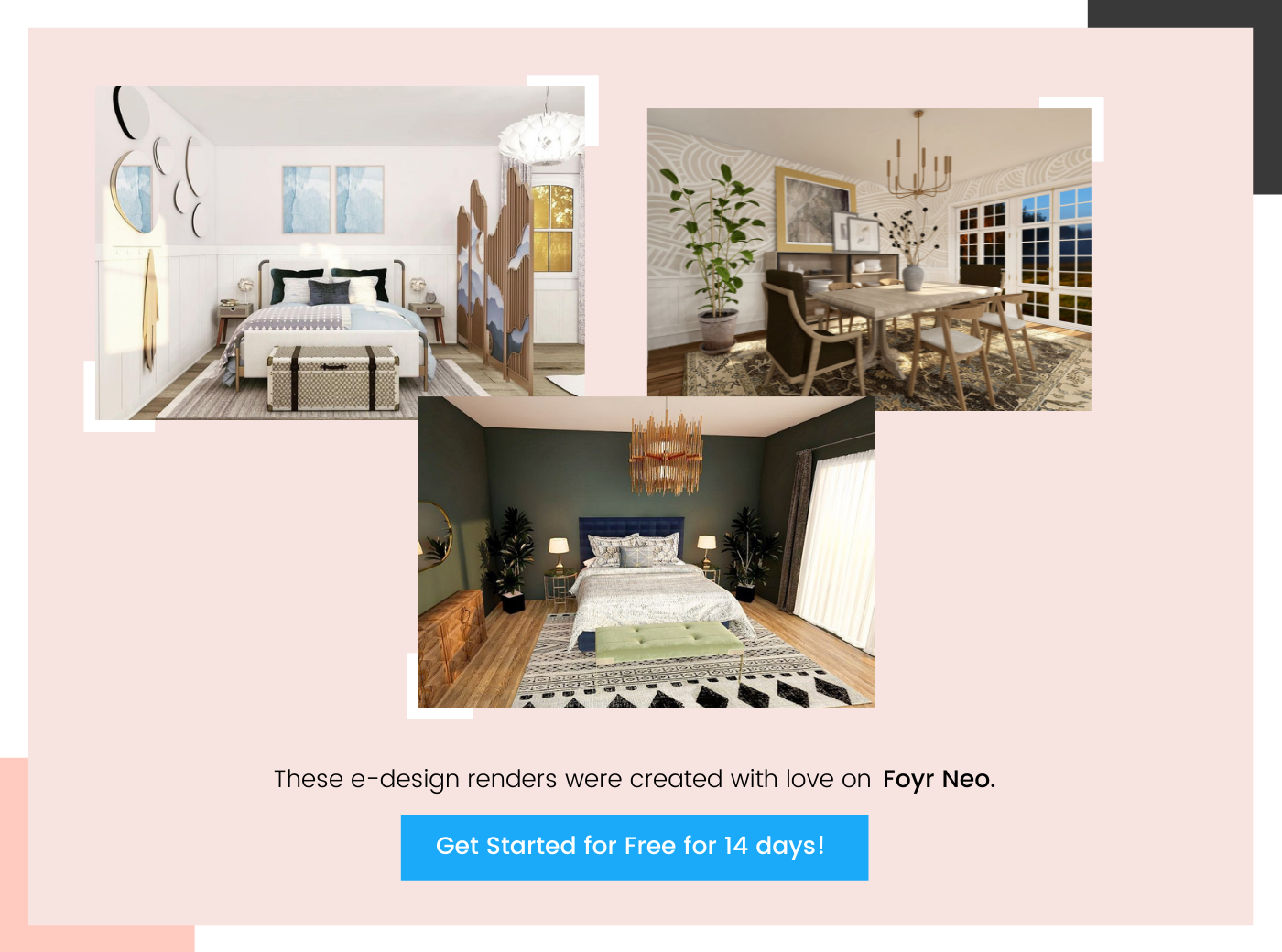 Read also – E-design Thriving In The New Normal With Online Interior Design Services