Home » Interior Design » Importance of Professional Photography for Your Interior Design Business
Photography for Interior Design Business
A few years back, it was rare to see a phone with a camera, and even those that did came at a steep price beyond the means of most around us. But today, smartphones have evolved and come with multiple sensors for different photography types. Moreover, it has meant that most people consider themselves professional photographers in their own rights.
While most people can click good shots in natural light, the interior is where things get crazy and is a whole different ball game. Most of the interior photos you take would be grainy and lack finesse. Such images would be of no use to the interior design business and would be detrimental instead.
It is why we harp on the importance of professional photography for interior design businesses. Photography is an integral part of the interior design business. However, if you get it wrong, you can face a series of repercussions that you may not have anticipated.
This article discusses the importance of professional photography for interior design businesses and why your interior design business needs professional photography.
Read also – How To Start An Interior Design Business?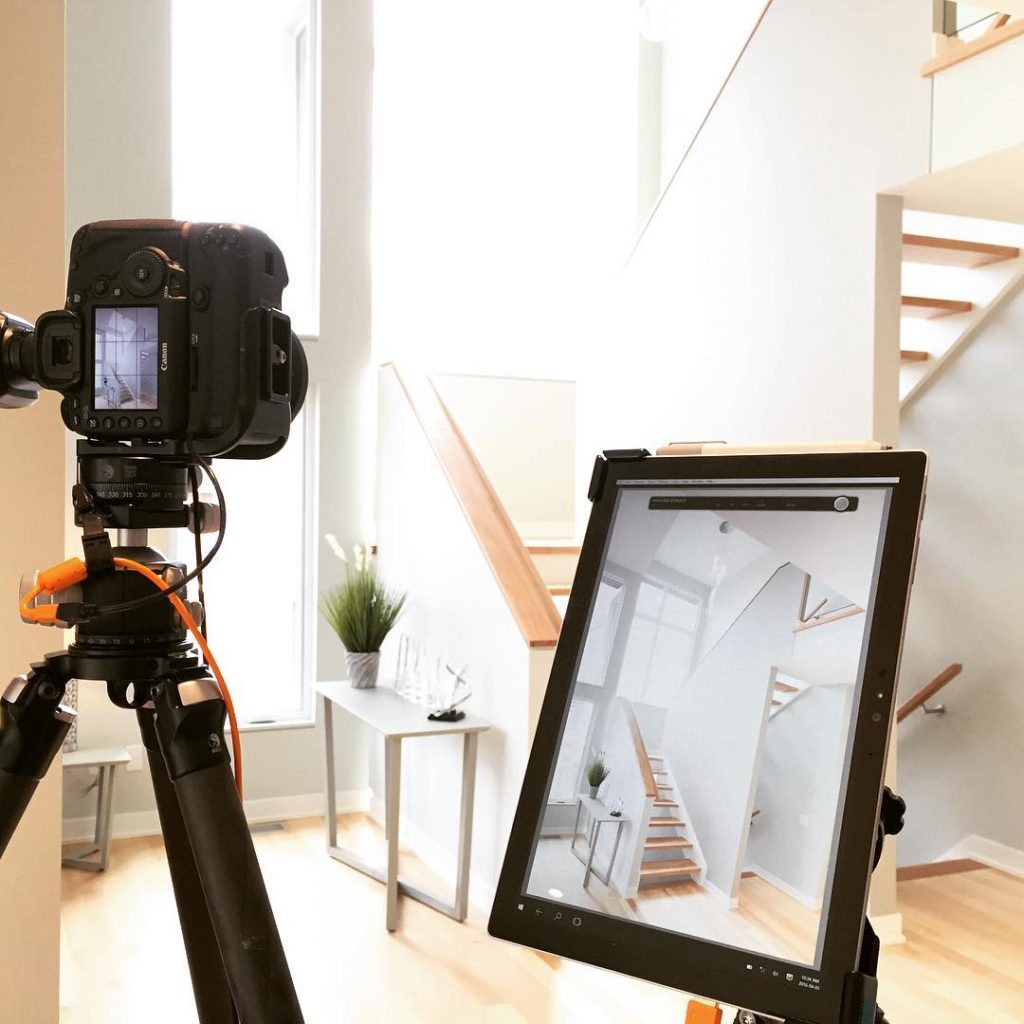 Image Credit: tethertools.com
The impact that quality photographers can bring for interior designers
Irrespective of where you are in your lives, first impression matters. But, given the cut-throat competition and the nature of the profession, it holds more value in the interior design space. You can be a hard-working professional, but people wouldn't know that unless they have seen your work. But that is often the next part of the picture. The first part – photographs of your previous works.
Professional and aesthetic photographs help your potential clients embark on the probable experience you aspire to create for them. Interior design is a visual-based profession, and the client will only trust you when they have faith in your visual side of things. And professional photography is the only way you can connect with them.
A photoshoot of the work you have completed is not a routine task. It represents your thoughts, aspirations and is a ticket for you to garner your next set of clients.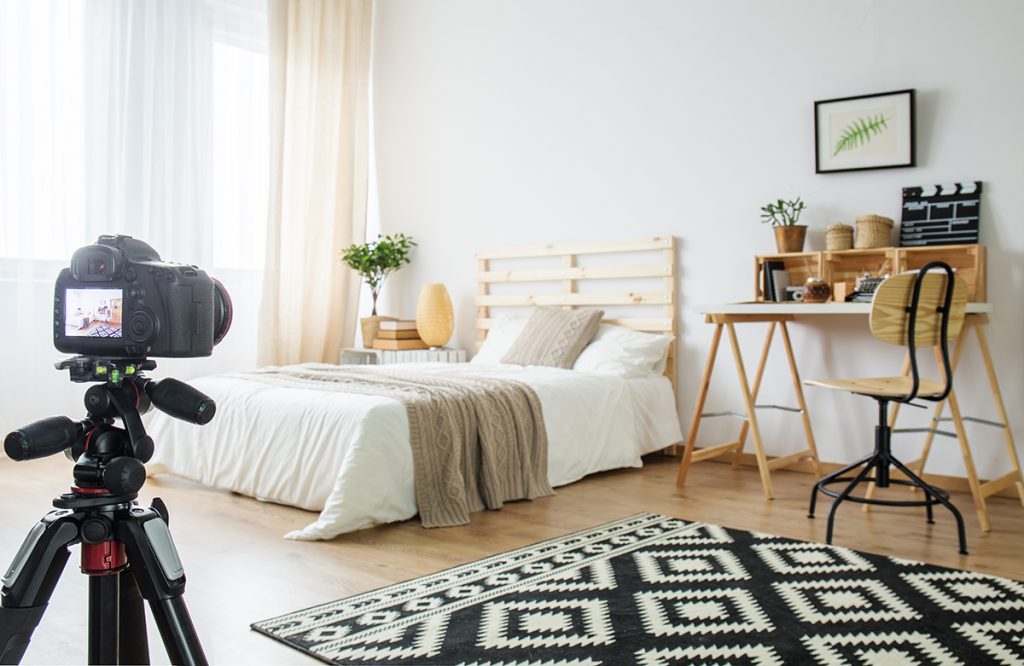 Image Credit – fixthephoto.com
Imagine someone new approaching you, and you show them a portfolio full of well-lit, high-quality interior design photographs as a representation of your work. There is a high chance of your brand securing the deal without any fuss. On the contrary, show them lackluster photography clicked by an amateur, and you will have to grind harder to close the deal with a high ticket client.
Read also – 13 Expert Tips To Get New Interior Design Clients
12 Reasons that make professional photography integral to interior design:
It feels sad when a chunk of society considers photography a layman's expertise stating that anyone can do it easily. But the truth is that good photographs require both art and skill. You will have to understand the different angles at play, how to use the aperture and available light tactfully, and a plethora of other factors if you want to excel at clicking aesthetic, commercial photographs.
While you can do it in-house, most interior designers prefer hiring professionals for this job. Getting a top photographer is more of an investment than an expense, and it is imperative for you to realize the same sooner than later.
Here are 12 reasons how professional photography impacts interior design businesses –
1. It brings about consistency
Professionals, irrespective of the profession they belong to, need to be consistent with their skills. If you want to build a brand for yourself where people start taking your work seriously, you will have to be relentless and communicate the same through your work.
Photography is one of the vital aspects of establishing your interior design business as a brand. So good photographs are one of the prerequisites that you must focus on consistently to help you get the requisite traction.
Professional photography would act as the leverage you would require to start getting recognition and sending the right signals to the right customers. It would also help you maintain consistency, ensuring that people find you and your work reliable before giving you a try.
Read also – 23 Ways To Market Yourself As An Interior Designer
2. Optimize results via post-production
When you are an amateur photographer, you barely care about editing your images, be it for social media or your portfolio. But a professional interior photographer would know the importance of getting rid of imperfections in the raw shots.
So they will use software such as Lightroom or Photoshop to improve the image and make it more presentable. It makes a world of difference to your portfolio and how your clients perceive your work.
Read also – How To Create A Successful Interior Design Portfolio?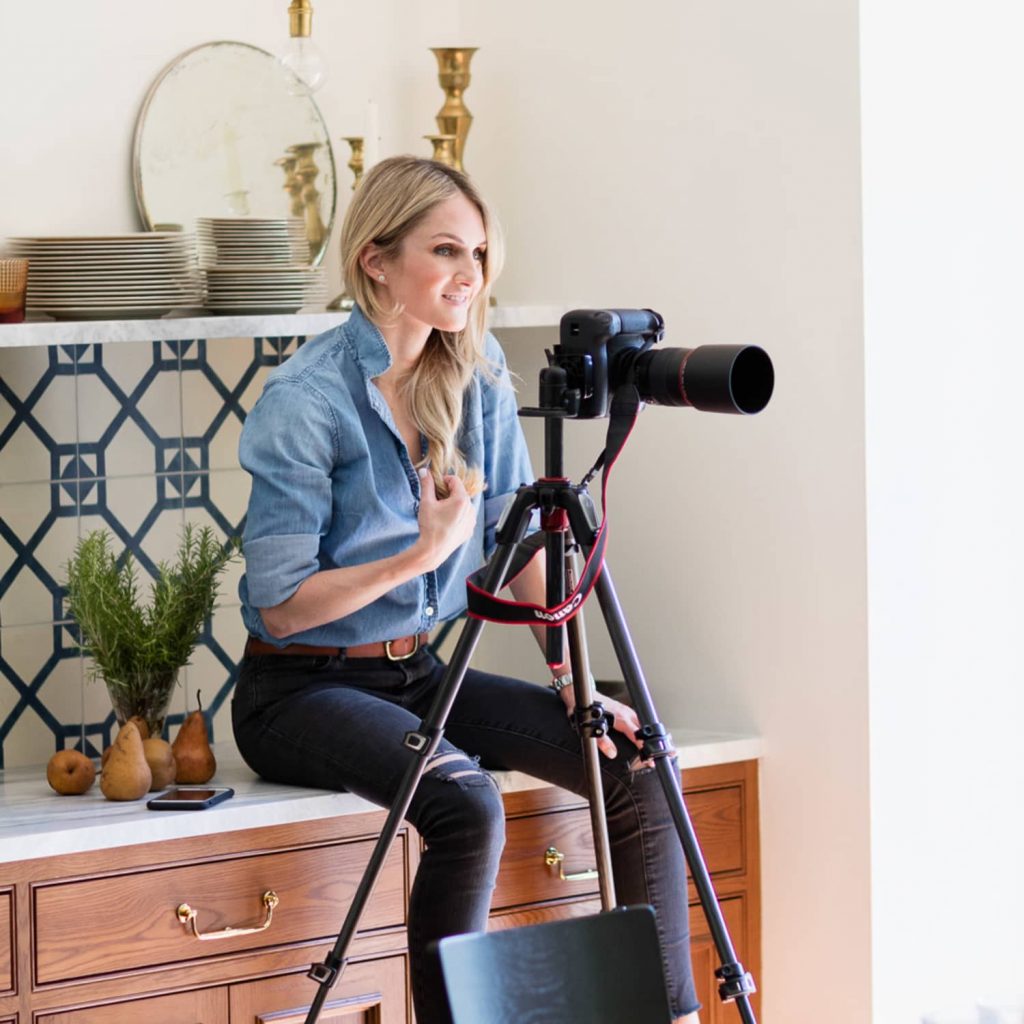 Image Credit: apartmenttherapy.com
3. It lends a voice to your brand
When you are in the interior design business, you can showcase yourself as a brand through high-quality photos. A true marketer understands the value of using graphics, especially photographs, as a medium for marketing their services.
While a non-specialist can think that the logo or the brand ambassador is the one people think of when they hear a brand's name. It is more about the brand essence that people think of. We mean its vision statement, mission, how it treats its people and outsiders, and the characteristics you associate with it make a brand and influence a buyer's decision.
In such a case, your photography skills can be your unpaid ambassador of sorts. Good photographs of your previous works lend your brand a voice. It is the energy or feeling you want people to feel when they go through your portfolio.
Read also – 12 Digital Marketing Strategies for Interior Designers
4. It helps undertake visual storytelling
"Photography is the story I fail to put into words." – Ansel Adams
A photo, if well captured, is capable of having a story of its own. But, mind you, if only well captured is the key.
Every brand has a story to tell. But it is seldom for an interior design business to go out and make a podcast explaining what they do. For example, a rookie can never capture an architectural piece, as well as an architectural photographer, does. However, the latter can highlight specific parts of the images and engage the viewers with their storytelling abilities.
If you can get your potential clients enamored with your photographs, they are more likely to engage with your brand and become regular customers.
Read also – Importance and Role of Interior Design in Society
5. It gives you a competitive edge
In a world of homogeneous products, it isn't easy to rise above the rest. However, even while you can opine that the interior design business is not exactly homogeneous, a large chunk of your potential customers do not have an eye to intricately differentiate your work from the rest. So you will need an element that can help you shine and act as an x-factor.
The importance of professional photography for the interior design business is because of its ability to be the x-factor that can help you gain a competitive edge. In addition, aesthetic photographs draw a lot of attention and are the ultimate crowd puller.
Read also – 15 Steps To Prepare An Interior Design Contract
Today, social media has become one of the key focus areas for digital marketing professionals. It is because the medium is not only cost-efficient but can also give you a lot of traction if you manage to crack the code.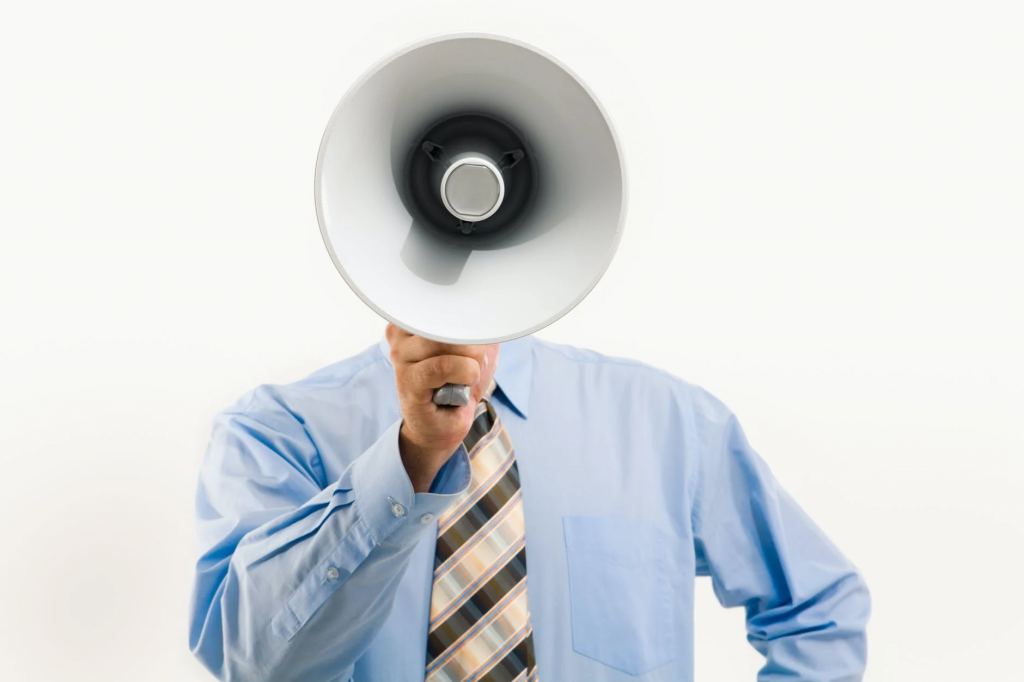 Image Credits – Pexels
A graphics-driven platform is like a match made in heaven for an interior design business. They can use photography to gain popularity and a loyal fan base. Many of the people who regularly engage with your posts would end up becoming your customers. But for that, you will need the help of high-quality professional photographs.
Read also – Best Social Media Platforms for Interior Designers
7. It can light up your website
Suppose we ask you from a customer's standpoint. Will you prefer contacting an interior design business with an unpolished website with amateur photographs or one that is well-designed and filled with aesthetic wide-angle shots from an interior photographer? The answer is the primary reason why professional photography is so vital for interior design businesses.
Professional photography is capable of lighting up your interior design website and wooing visitors to stay longer on it. The longer they stay, the more likely they will convert and become your customers.
Read also – Top 18 Interior Design Website Mistakes To Avoid
8. It helps ally with partners
It is highly probable that you are not content with merely serving your locality or nearby areas and wish to gain traction. Expanding your business not only brings in more cash but also helps you attain the kind of traction that you have always aspired to. Good interior photography can help you do that and more.
When you work with a professional team for your photography needs, they can portray your work with more finesse. The end product helps attract potential stakeholders, and they often contact you with an alliance offer that you cannot miss at any cost. You can now go international while shooting indoors.
Read also – How To Become An Interior Designer?
9. It helps attract new clients
Like any business, an interior designer is here to make profits. While it can be a primary or a secondary aim, it is one of the objectives, nevertheless. When you deploy high-quality images across the internet, people are bound to pay attention. Positive Houzz reviews and a plethora of unique clicks can work wonders for your brand and help it establish itself as a market leader, enabling you to draw more leads and find new business efficiently.
Read also – Lead Generation for Interior Designers
10. Creates a lasting impression
You see a quote and revisit it once or twice. But when an aesthetic architectural or real estate photography catches a customer's attention, they are bound to revisit it. The image is also stored in their subconscious and forms a positive impression about your brand.
In addition, most customers associate high-quality professional photographs with better services. So it is imperative that when they come across such stuff from your brand, it will create a positive and long-lasting impression on them.
Read also – 16 Interior Design Rules Every Interior Designer Should Follow
11. It acts as a long-term investment
When you get your work clicked by a high-quality professional and add the results to your portfolio across the internet and offline, it acts as proof of your ability to deliver on people's expectations. While you have to bear regular expenses to afford a professional photography team, it is unjustified to consider it an item of expenditure for your business. You are, instead, investing your money to create a long-term impact on your potential customers.
Given the importance, Foyr has a community that is more of a learning platform for budding professional interior photographers and people running interior design businesses. In addition, we have also developed a section for job listings, where companies looking for professional photography and other relevant services can meet the requisite people offering the same.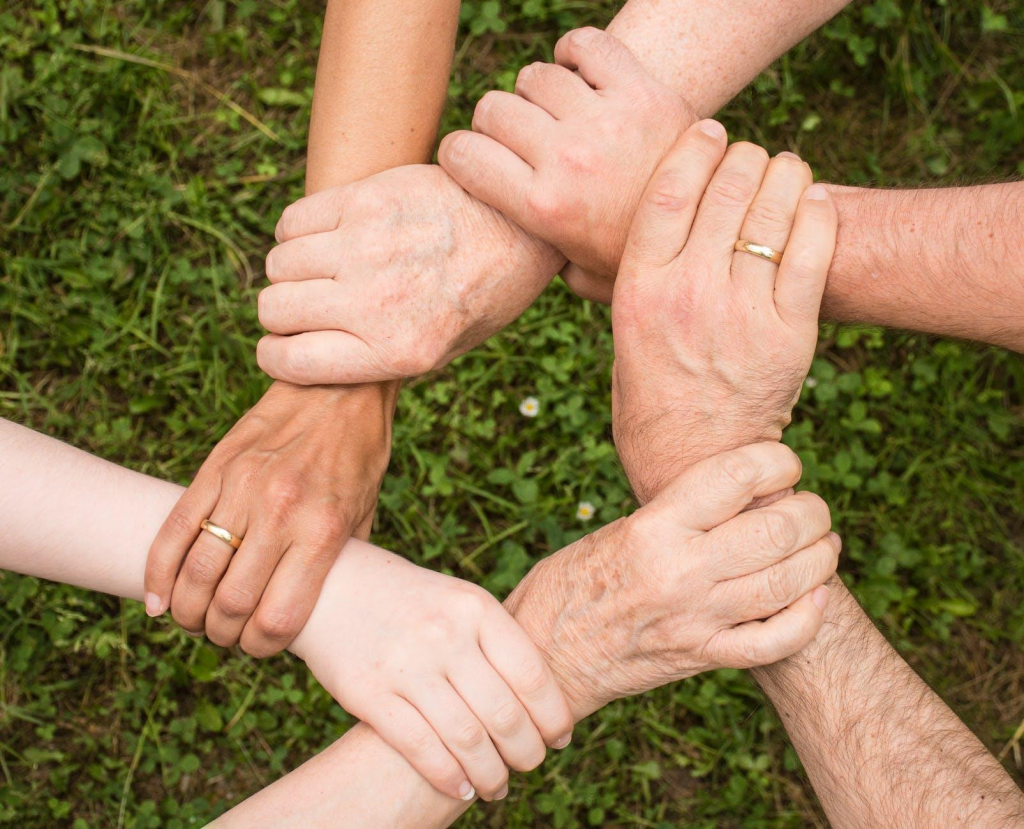 Image Source – Pexels
12. It can trigger emotions
Whenever you try to sell something via your images, say photography for the interior design business, it becomes very diverse and different from run-of-the-mill amateur photography. The primary reason being that these images are more of a testament than merely a representation. Several critical technical aspects are involved that only a professional interior photographer can deduce and bring about via their clicks.
Simply stating, photography for the interior design business is more like copywriting. We do it to trigger specific actions from the potential customers, and the right professional can augment the requisite factors to woo them in trying the business. The ability to trigger emotions that can help boost sales can seldom be found with casual photography.
Read also – 15 Tips and Skills To Become A Successful Interior Designer
Professional photography and interior design business is a match made in heaven
To run a business successfully, you will have to make smart investments that deliver results. Hiring a professional interior photographer is one such investment that doesn't have a significant impact on your outflows but can drive serious business.
Impeccable aesthetic photography is one of the most neglected but vital elements that drive the success of an interior design business. Developing a set of high-quality images would allow you to present your work to the world in the best possible manner. It would be the reason for the world to pay attention to your skills and help generate new clients that become long-term customers.
But good images will only be possible when you design your work well. At Foyr, we have developed a software for interior designers, enabling them to develop their upcoming projects' renders easily. You do not need to be a CAD or 3D modeling expert to start.
So what is stopping you from preparing your first e-design for your interior design business? Start your 14-day free trial to try Foyr today.