Home » Interior Design » 10 Online Reputation Management Strategies for Interior Design Business
Online Reputation Management for Interior Designers
The fact that 60% of earth's population was online in the year 2021 indirectly means that more than half the world has started to look online for their solutions.
When it comes to being a business owner offering design services, 2021 is a very important year to keep a positive presence online. The first image that potential customers see when they visit your Google listing has a direct impact on your sales. When most of the folk out there say that they look online first to conduct any sort of business, it is supremely vital to put your best foot forward on such occasions. A bad experience for a customer is enough for your sales to drop by 90% deepening on the severity of the review.
It doesn't take much for your reputation to go bad fast online. A series of negative reviews are enough to drive traffic to your Google page and subsequent sales down by a whopping 70%.
The good news is that you can manage this reputation to overcome such obstacles and build a strong presence online. This can lay your foundation stone for the growth curve of your business.
The whole concept of ORM is based on a long-term outlook that requires very minute attention and constant surveillance. If done right, it can secure your company's future from reviews or threats that could harm your firm's reputation.
It depends on the interior decorator if they want to make their online reputation an asset or a liability. Everyone from your new clients, past clients to even your employees use Google search. Ranking yourself above in search pages and having favorable reviews can thereby be the reason for the company's future success or failure. 
Read also – How To Get More Sales Qualified Leads For Interior Business?
Why is Online Reputation Management Important for Interior Designers?
Interior design business is one such business that needs the consumer to have already a certain level of trust even before they contact you. They are going to invest a considerable sum in you to make their dreams come true. And what's a better way to show them your positive history with other clients on Google. Most of your deal closure can be done even before they get in touch with you if you have a formidable online presence.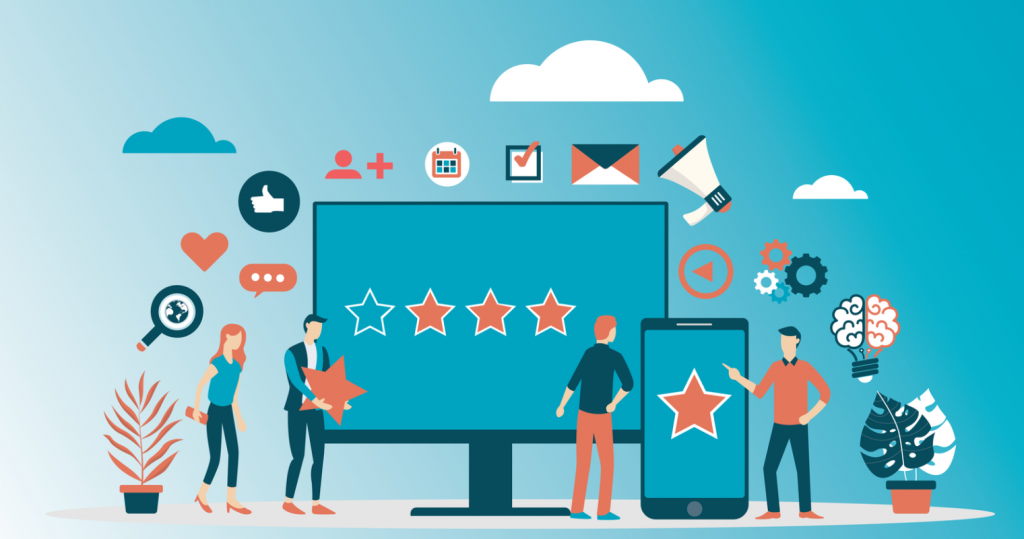 Image Credit: eneblur.com
1. Builds trust and loyalty
The most important tool or benefit that ORMs create is a build initial trust and credibility to base your sale pitch on. Most of the clients in this business are repeat clients and come through word of mouth. They would only approach a brand they can trust. The stronger your presence online, the more people talk about it garnering collective trust. For example, consider NIKE.
You don't go online and check their reviews because they have already gathered the trust factor from the market and have become well known for you to easily buy a shoe from them. This was only possible after years and years of systematic reputation management.
Read also – Guide To Building A Strong Interior Design Brand
2. Grows your business
Growth is an integral part of running a business. A lot of interior design firms bite the dust because they remained stagnant and didn't employ newer strategies like digital marketing and email marketing to maintain their reputation. Having a good reputation works behind the scenes, to grow your company by pushing potential leads your way.
3. Increases online visibility and brand credibility
Positive reviews, quality products, and great customer service will help your brand increase its credibility. The Google algorithm is designed in such a way that will reward you with higher rankings as a result. This makes it easier for potential clients to find you.
4. Boosts sales and conversions
As stated before, almost all customers go through a lot of reviews before approaching an interior design firm because of the quantum of work and finances involved. Having good reviews, makes them trust you more even before they meet you.
5. Help reach new audiences
One another way Google rewards you is when more people search for you online by typing your firm's name into the search box. This will only happen when a satisfied client goes and tells another about your services. As you do more good work and your network of recommendations increases, more people would search for you pushing you all the way up in search results.
Read also – How To Set Up Trade Accounts for Interior Designers?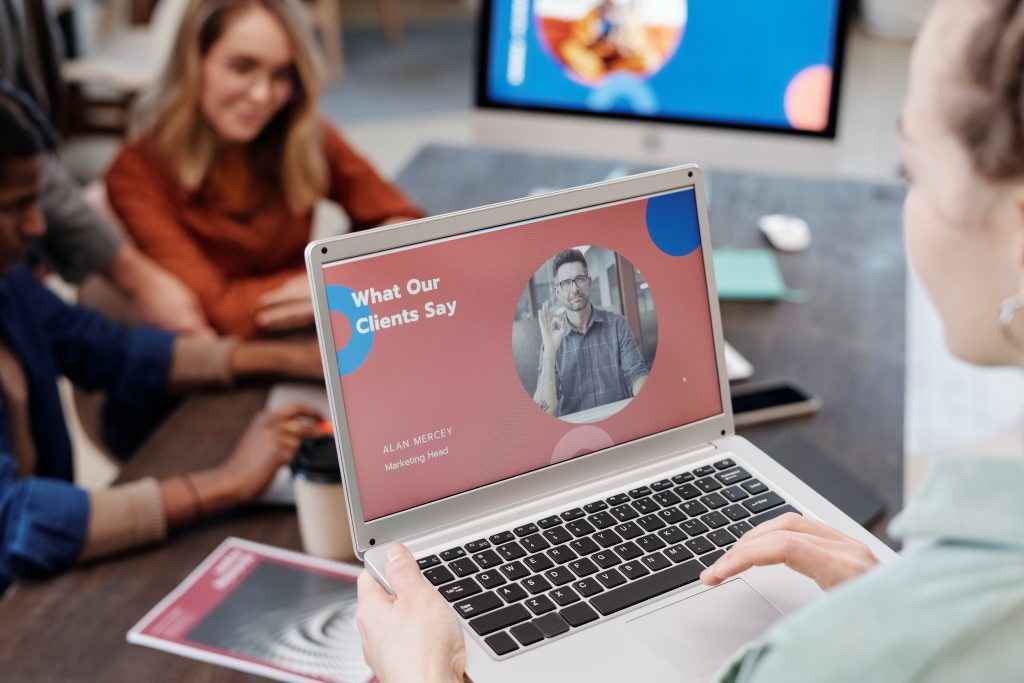 Image Credit: betterteam.com
How Does Online Reputation Work?
It's a common mistake when most interior designers think that just positive reviews would do the trick. But that's is not how an online reputation system works, Positive reviews are just a part of the whole process. It includes a medley of public relation strategies, advanced SEO tactics, and timely promotion of positive content about your business.
This process includes:
Creating and optimizing websites
Link building
Thought leadership
Marketing services
Social media management
Review management
Read also – 12 Best eLearning Courses for Interior Designers
What Does Online Reputation Management Include?
1. Understanding your target audience
One should make a customer profile base with the help of air-tight market research, current customer and industry data. A trained ORM professional can then identify the potential customer's motivations, reviews, and preferred business referrals. This can help you to invest your marketing budget in the correct avenue to acquire that particular client profile and create the much-needed positive first impression.
2. Find company mentions online
The best way to see how a potential customer would see your company online is to pose as the customer and Google yourself. This is a good way to keep abreast of what the customers are talking about your firm. It is considered good practice to personally respond to all the reviews that you see. The negative comments can also help you in understanding what is going wrong and bolster your business accordingly.
3. Get established on social and review platforms
Social media has helped all kinds of businesses get their word across and any firm worth it's salt should invest heavily in this stream. The business needs to claim or create as many profiles on different platforms where people can review you. Moreover, the increased online mentions of your practice can result in a higher search ranking as well.
Claim or create profiles (e.g. Houzz profile) on various websites where customers leave reviews or seek out business information. Some examples of good social media platforms to start with are Yelp, Facebook, Google My Business, BBB, Linkedin, and Angi.
Read also – Best Social Media Platforms for Interior Designers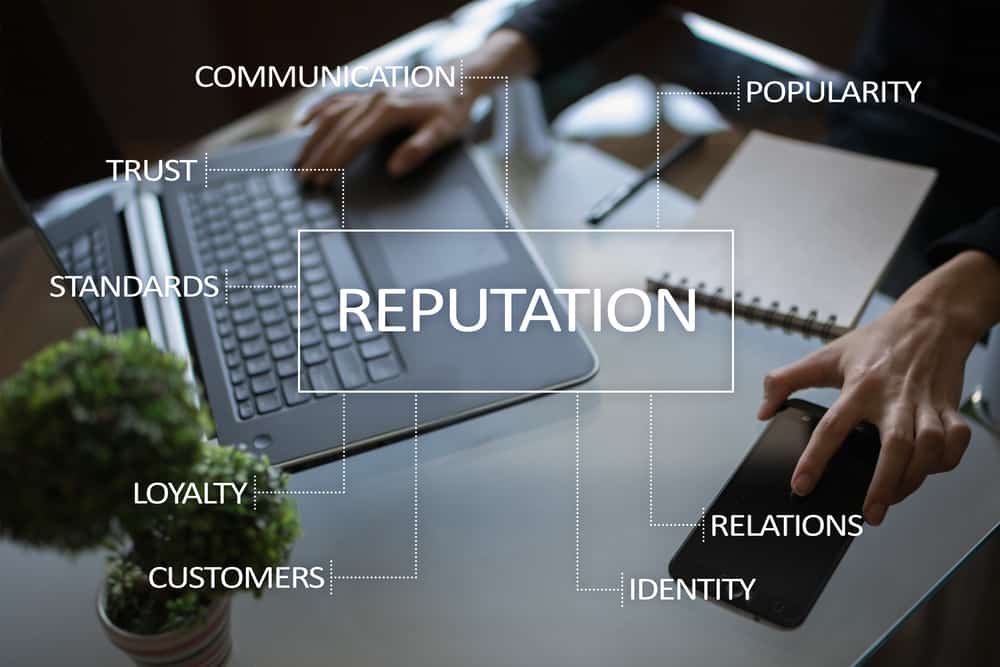 Image Credit: uktech.news
10 Online Reputation Management Strategies for Interior Design Business:
Based on your current run of projects, you may think that your company is doing well. But what matters for the growth of the firm is to understand how the future will be played out. Fortunately, you can know the current status and where you are headed by just googling your own business.
This should give you a reality check as to what the internet thinks about your firm. When googling, it is also no use if your name is listed on the 9th page. It's a fact that 95% of users never go past the landing and the top 3 search results get 75.1% of all clicks
2. Protect Your Name and Firms Name
You can protect your firm from other peers trying to mimic your firm's name and riding on your success by claiming accounts on networking and review websites. You should purchase domain names from the start because they don't require any paperwork, ideally, you purchase domains with your name and your business's name e.g. www. [Your business name here] .com and www. [Your name here] .com.
Read also – How To Revive Your Interior Design Business Post-COVID-19?
3. Create Positive Content
Try being regular with your social media posts and updates. Make sure that the posts are high-quality posts with some focus on good graphic design to visually capture the target audience. It can take a good amount of time to make good quality posts but can help you better in the long run. Investing in social media marketing and content marketing could be a beneficial decision in the long run.
Read also – Instagram and Pinterest Marketing for Interior Designers
4. Avoid Leaving Fake Online Reviews
Most business owners think that they can leave fake reviews to gain more weight in search rankings. But the Google or Bing algorithm is smart and can pick out the fake from the real. Even though you must be speaking the truth, it's a practice that is frowned upon because it doesn't promote trust and credibility. Most of the time, these businesses are found out and red-flagged.
Regularly giving talks, offering classes especially during the pandemic or publishing articles, basically anything that can get your name out here to more and more people will help you establish yourself as an industry stalwart.
One such proven method is to connect yourself with real estate agents who always have a list of new clients needing some renovations. When more people trust you for advice, the more people would trust you to redo their homes. It also establishes a certain credential and helps you network effectively. Many contacts would reach out to you based on the content you share or the talks you give. You can only benefit yourself and the firm by doing a bit of solo marketing.
Read also – 23 Best Ways To Market Yourself As An Interior Designer
6. Acknowledge All Reviews
When a customer leaves a five-star review, say a few kind words and make them feel that their opinion truly matters. This effort to connect with your online clientele goes a long way. On the other side, you should also respond to negative reviews, offering a fix or clearing any miscommunication.
Bear in mind, negative reviews should be handled with care as they require tact and diplomacy. If you are right from your perspective, you may be at the risk of sounding too rude and that doesn't bode well.
Never shy away from asking your customers to leave you a testimonial. Most customers are happy to leave a review when somebody asks them to do it. You won't know which of your customers would leave a stellar review until you tell them to.
Alternatively, you could also offer incentives to leave a review. Perhaps, a discount or a gift like some soft furnishings. Some clients also recognize this as a give and take, they expect to be rewarded for the little work they put in to make your firm more credible. You can also make it easy for customers to leave a review by having a form on your website or by including a link in your email.
Read also – 10 Email Marketing Ideas for Interior Designers
8. Connect with Your Customers
Be it the virtual world or the physical world, connections from an integral part of an interior design business. Keep up conversations with your potential customers. Be active on social media. Answer queries faster. You can also help out some customers with some friendly free advice by setting up webinars on how people can redo their homes themselves.
Attend local town hall meetings or pitch a unique idea to make your neighborhood better. All of this gains trust, credibility and more importantly connects you to a large client base.
Read also – 15 Best Interior Design Trade Shows
Reputation management is a perennial and time-consuming project that requires methodical precisions planning and patience. Google and social media don't update their search pages daily. Most firms also use Google ad-words to rank up higher via PPC. Invest in professionals that specialize in search engine optimizations.
They are a result of days of continuous digital exposure and algorithm placement and always will take time. But rest assured, if you follow the right marketing strategy, it is easily an achievable target.
10. Remove Negative Results
Old, incorrect, or falsified reviews can be removed if you know who to contact and how to prove your request to the case officer. If you have hired an ORM Specialist, then they should easily be able to take care of the problem. But one should also keep in mind that it is not easy to remove negative content if it is gone viral or has been screenshot and shared multiple times.
As you begin to manage your online profiles and grow your business know that there is a whole community at FoyrNeo where you not only get access to blogs, courses that help interior designers scale their business waiting to for you sign up to offer aid. You also get to interact with other industry professionals with whom you can share valuable notes and help. You get to gather informative scoops on finance, pricing and business strategies, taxes and much more. What stopping you from signing up today?