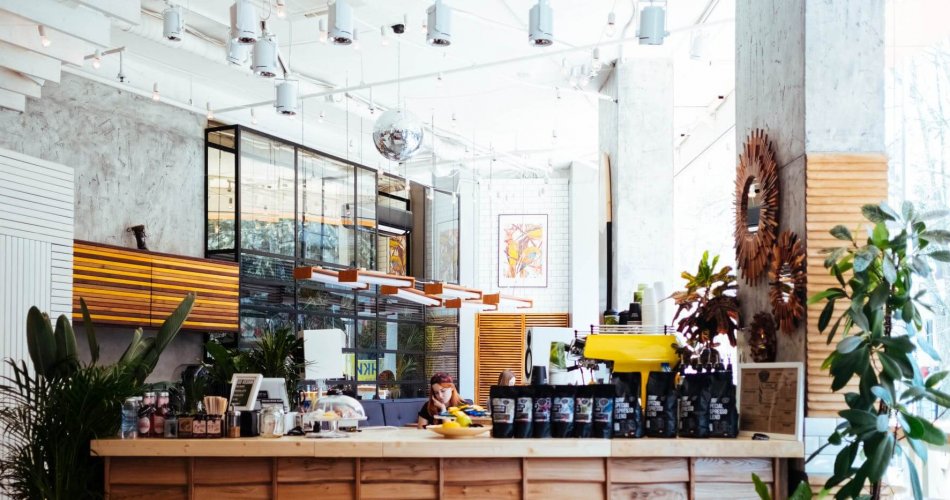 In today's post, we'll be discussing the 5 key features of Steampunk Design.
Steampunk Interior Design can be hard to pin-point or define. Yet, the steampunk style is one of the most formidable and versatile design styles out there. Steampunk Interior Design is influenced by the Industrial Revolution, which occurred during the Victorian era and is known for its ground-breaking technological inventions. Thus, the Steampunk style is a blend of Victorian décor and modernist elements of the Industrial Revolution.
Because Steampunk Design is so unique, we wanted to give it a special spotlight in this post! That way, you can learn all about the key features of this style, and try it out in your own designs.
But before we dive into our key feature list, let's review some important information when it comes to Steampunk Interior Designs.
What is Steampunk Design?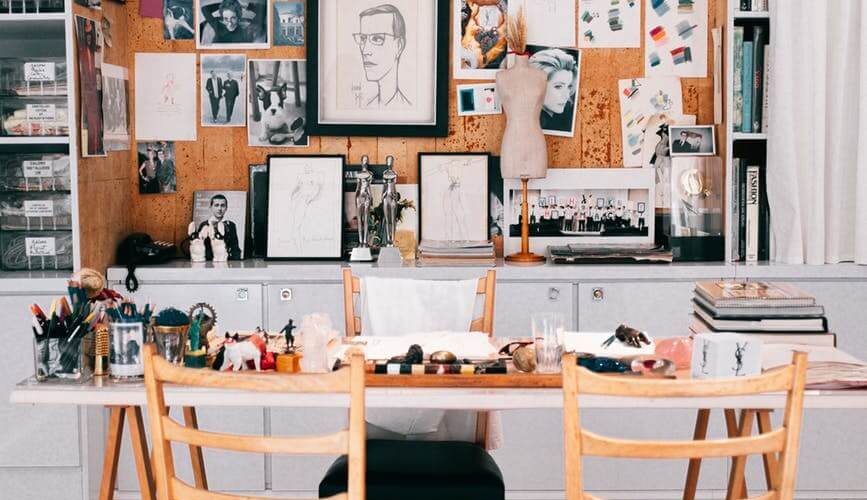 The phrase "Steampunk Design" was coined by science fiction writer K.W Jeter, within a letter to Locus Magazine. As mentioned above, the Victorian time period and the Industrial Revolution are the backdrops of this interior design style. As such, Steampunk Design contains elements of both science fiction and fantasy, and it incorporates abundant use of heavy metal and mechanical units. Essentially, the essence of Steampunk Design is to celebrate the 19th century foray into technology. 
How do you make steampunk home decor?
In order to make a Steampunk Design, you have to be very intentional with your décor choices. Some of the furniture and decorations you could use are: ornately crafted furniture; rich textiles; bright and exotic oil paintings; and Persian style rugs. In the time that Steampunk Design originated, most of the home décor stuff was hand-made and exquisitely made by the skilled artisans of the period. Although much of the steampunk décor available today is not hand-made, you can still replicate this style. 
Read on to learn the 5 key features of Steampunk Design. These will help you design incredible steampunk spaces and wow your clients!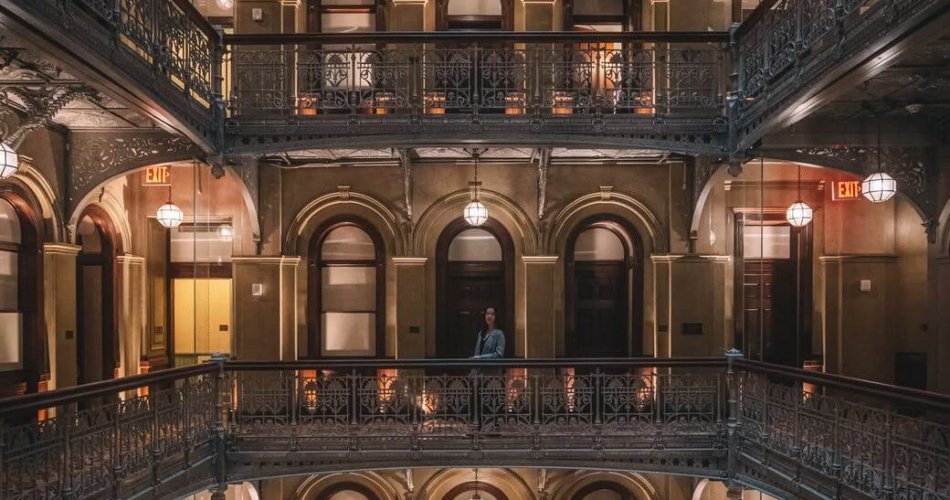 Here are the 5 key features of Steampunk Design:
Clean Lighting

Bold Decor

Antique Furniture

Metallic Materials

Accent Walls
1. Clean Lighting
Steampunk Interior Design celebrates technology in its bare glory. That means no more pretty floral or chintz lampshades to offset the glare of a bare bulb! In the steampunk style, lighting is kept neat in its pure form without any shade to diffuse its raw fire power. Choosing the right lighting is key to making a steampunk design stand out – or else a rust red room with dark leather furniture may look too dark and dismal.
To keep the lighting clean while also channelling your inner science fiction creativity, try designing with factory pendant lights, filament lamps, eye-catching surveyor lamps, architectural desk lamps and decorative gadgets. You can also use a mirror and an industrial looking lamp to make the room feel more spacious.
2. Bold Décor
In Steampunk Interior Designs, your use of accessories must be as bold as the design concept. Some of the bold décor you can use include: metal furniture and heavy duty steampunk fantasy showpieces; usage of intricate knobs, engines as art installations; or an entire train set in the drawing room as the focal point. Nothing is too extravagant or eccentric for a full-blooded Steampunk enthusiast!
You can also decorate with the innovative tools of the Industrial revolution, such as cogs, clocks, copper pipes, ladder bookcases, world maps and globes, or gadgets for discovery and navigation or aviation, like compasses. These are key elemental features of this design style and will add a touch of machinery and antiquity to your Steampunk Design. 
3. Antique Furniture
The choice of furniture is of crucial significance when it comes to Steampunk Interior Designs. Everything must be rough and raw, reminiscent of the industrial style. Try designing with metallic insertions, storage shapes and up cycled projects that make use of old missiles, gears and belts. You can also use old, refurbished and salvaged furniture curated from a thrift store or antique store, such as chests converted into beautiful coffee tables, side tables, or storage spaces.
Go for furniture made from vintage leather, driftwood, raw timber, or wrought iron reinforcement, to name a few. Leather furniture is particularly key in Steampunk Design, as it not only brings comfort and sophistication but also introduces the feel of Victorian luxury.
4. Metallic Materials
When designing a space within the steampunk style, you can't go wrong with metallic materials. Rusty metals (such as copper or chrome) serve both an ornamental purpose and functional use as table shelves, stools, hooks, and lamps. You can also reuse old plumbing units and mechanical parts to add a touch of tough exterior to the otherwise ornate interiors. But be sure that some Victorian charm offsets the hardness – it shouldn't be just steel and heavy duty machinery that dominates the space.
To render an organic balance between luxury and steampunk, we recommend including some exposed brick or roughly finished wood, which takes one back to history while also rooting them in the present.
5. Accent Walls
Our final key feature of Steampunk Interior Design is accent walls. This can be done in several ways. First, you could choose an accent wall to display steampunk-inspired décor, like a mural made of gears – and then not include gears elsewhere in the space, thereby maintaining a clean, accented look. Or, you could simply choose one wall that is kept bare but accented in some other way, like having an exposed brick wall or a fireplace.
You can also try popular styles from the Victorian era, like sash windows or lavish silk curtains. Whatever method you choose, having an accent wall is a surefire way to make your space look like an incredible steampunk design. 
Final Thoughts
Whether you are looking to create a Steampunk Design, or you're just interested in the steampunk design ideas out there, we're here for you!
To make the design process even easier – and to get even more Steampunk Design inspiration – check out Neo, our lightning fast interior design software. This tool comes with a massive catalogue of world-class design presets that can inspire designs for rooms of all shapes and sizes. You can browse through the collections, filtering by different styles and themes, to find one that works for you!
For these Steampunk Interior Design inspirations (and more!), sign up for a free 14 day trial of Neo today. No strings attached 😊
P.S. We're a brand new software and always looking to improve. If you need a product or feature that is not currently available, let us know, and we'll work with you to make it a reality.
Click to rate this post!
[Total:

1

Average:

5

]