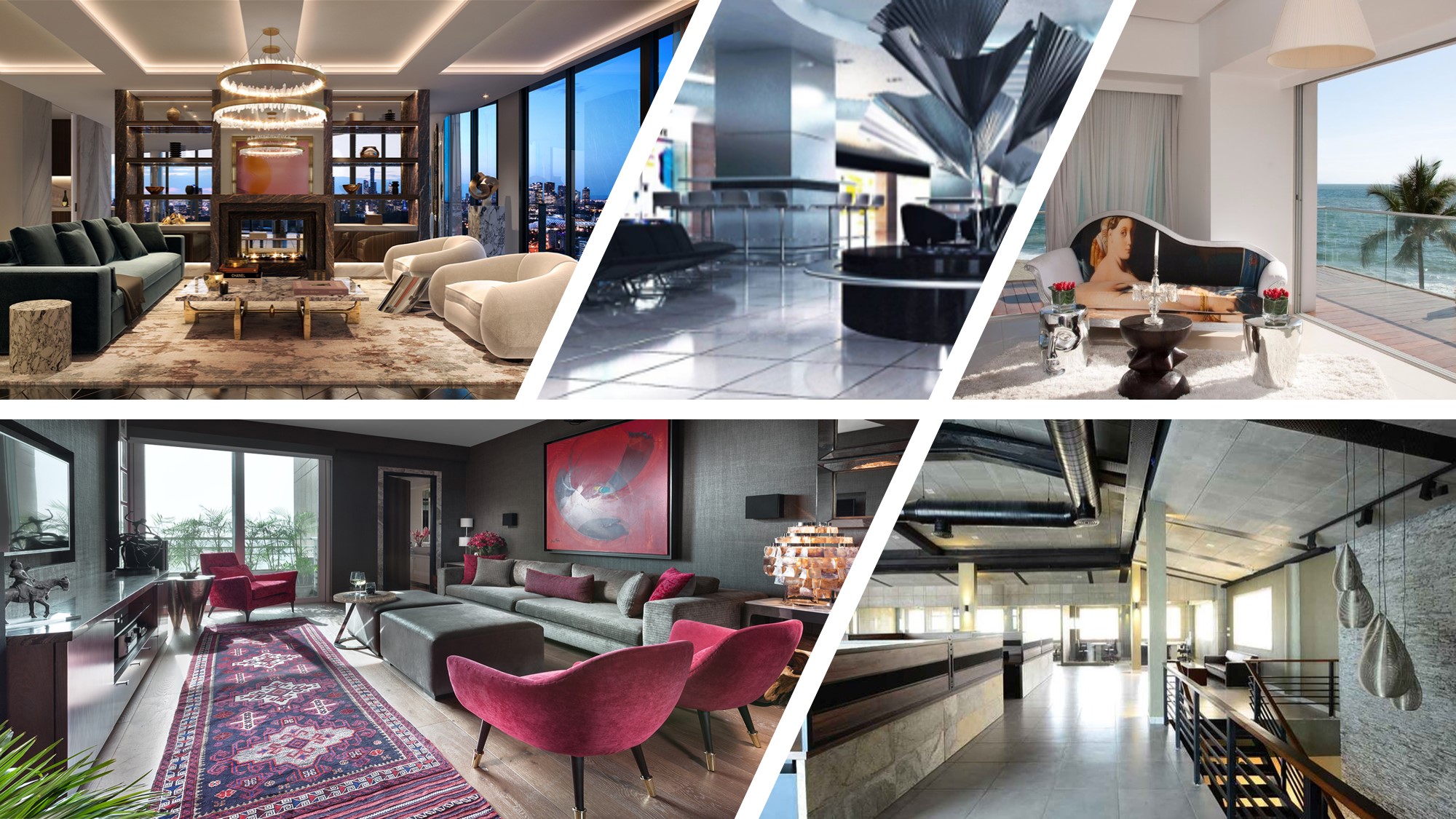 Image credits: interiordesign.net
A beautiful home is a key point listed in the bucket list of every person who's ever wanted a perfect life.  And while every person would like to view home as a personal statement, there are those who see beyond that and turn personal homes into shrines of design and excellence. And what makes homes better than the interior designers who leave a remarkable effect on every home? Maybe it's the walls, the carpets or perhaps just a fresh touch of intricately shaped paints but interior designers have an eye for turning every personal castle into a model home to the envy of neighbors and such.
Interior design has become such an integral part of all homes that some of the finest creations continue to amaze people even today. Let's take look at some of the star players in this category.
Philippe Starck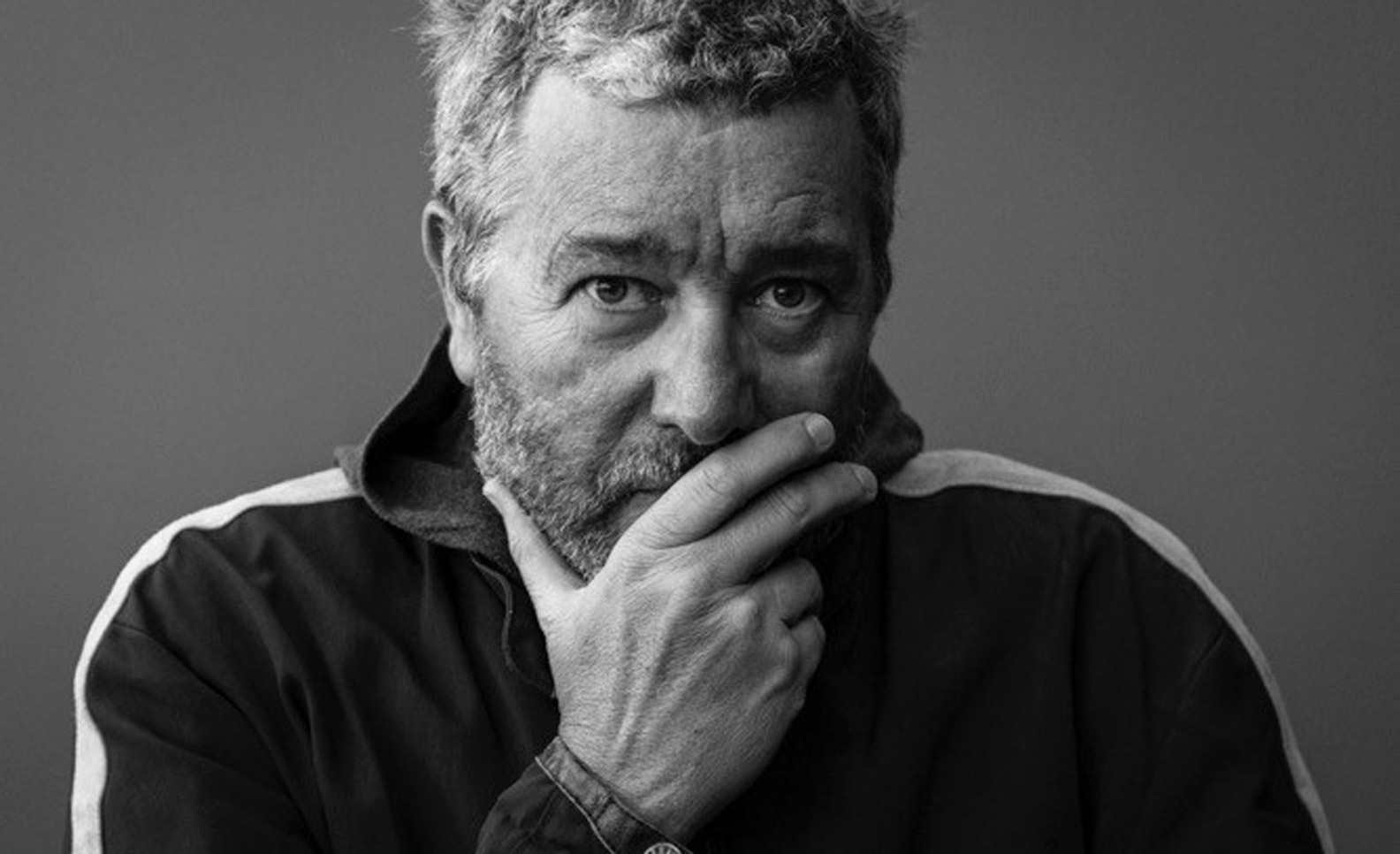 Image credits: picdeer.com
Philippe Starck is a famous French designer proficient in designing all sorts of utensils from chairs to toothbrushes and electronic appliances. He was first recognized in 1982 when he designed the apartment belonging to French president Francois Mitterrand. His most famous creations are the Ghost chair, Ero|S| chair, Bubble Club Sofa and Armchair, and La Bohème stool. His most revered interior works remain The Peninsula Hong Kong in Hong Kong, Café Costes in Paris and fashion lounges all over France.
Paradis du Fruit is perhaps his signature creation along with the Ghost Chair and Ktribe Lighting range that caught the attention of French nobility and have been adorned in upper class French chateaux and even the Élysée Palace(official residence of the French President). Known for his democratic style of design, the designer stresses on the concept of objects being good before being beautiful. He further gained widespread acclaim for introducing a new philosophy of equality design stating that good designs must be available for all regardless of the price.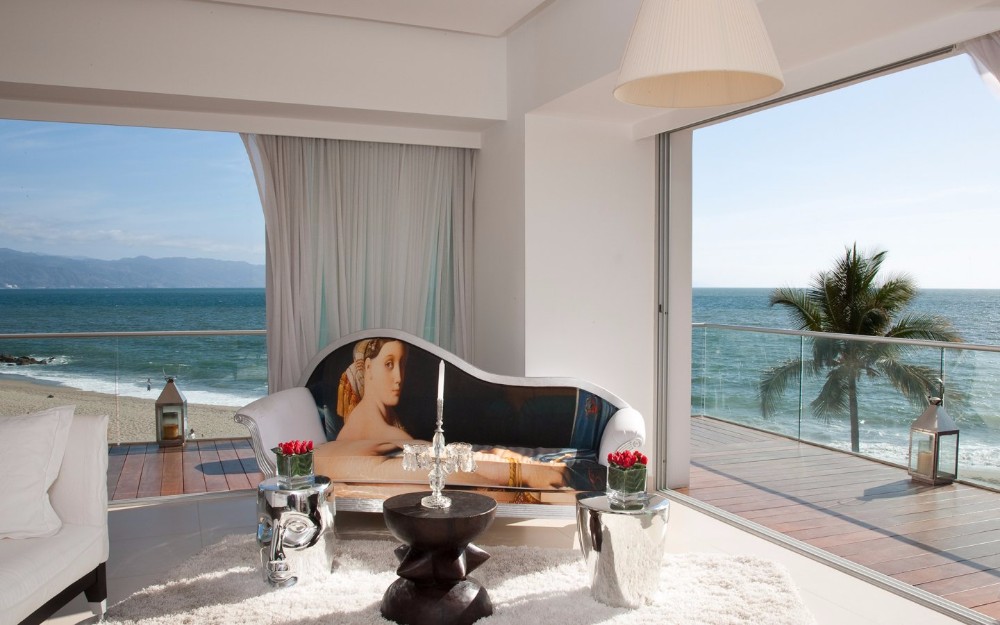 Image credits: Pinterest.com
Mama Shelter Hotel in Marseille, France is another project which has been described as an Alice in Wonderland experience with surprises at every corner marked with simple furniture and an ample atmosphere.
Lipika Sud
She is one of India's premier interior designers and Founder Director of 'Lipika Sud Interiors Pvt. Ltd' and 'Measurement Designers Pvt. Ltd'. She has been honing the interior design world for more than two decades while also being a close member for the Art n Aura-an Art administrations organization.
A degree holder in Economics (Hons.) from Ram College of Commerce, Delhi University, she completed her post graduation in Advertising and PR from Indian Institute of Mass Communication, New Delhi and later sought after her Diploma in Interior Design from London, UK. Her works have been featured in numerous publications and have been conferred with the highest of awards. She received the best design of the year in the year 2012 as well as the FICCI FLO Outstanding Women Achievers Award for Excellence in Entrepreneurship in the Professional Category for 2013 – 14. She is also a recipient of the Indian Power Awards for Distinguished and Outstanding Individual Contribution towards Building the Nation and the Professional Entrepreneur Award 2013.
Her team has an extensive list of awe inspiring projects including the Bindaas Speciality Restobar, the Fairmint Uk Delhi Office, the famous Ginger & Spice – Executive Club Speciality Restaurant in New Delhi and a host of multiple hangout spots all over the country.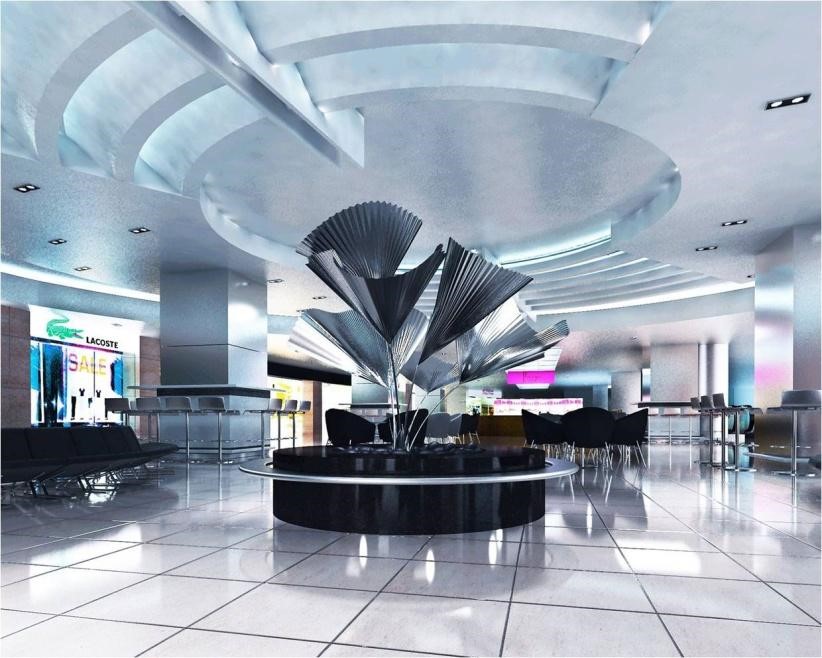 Image credits: lipika.com
Some of her prominent works include the Havells Corporate office, Ericsson, Hindustan Times – Study Mate and Sharda University. Her personalized understanding of design has been used for the  Shivaji Stadium Metro Station and New Delhi Railway Metro Station as well as lodgings all over the country such as the Savoy Suites-Ascot Hotels-Manesar, Lalit Great Eastern Hotel, Zuari Resorts and Majestic Hotels Limited.
Aamir And Hameeda Sharma
Based out of Hyderabad, this contemporary interior designer duo is the brains behind the designing of Testa Rosa Cafe and Lotus Palace Restaurants. The establishments are littered with designs everywhere which stand as a testament to their imagination that has earned them many national and regional awards for excellence in design. This includes the Hafele Trends Excellence Award in Interior Design in 2016 and 2017 and many felicitations from the Institute of Indian Interior Designers.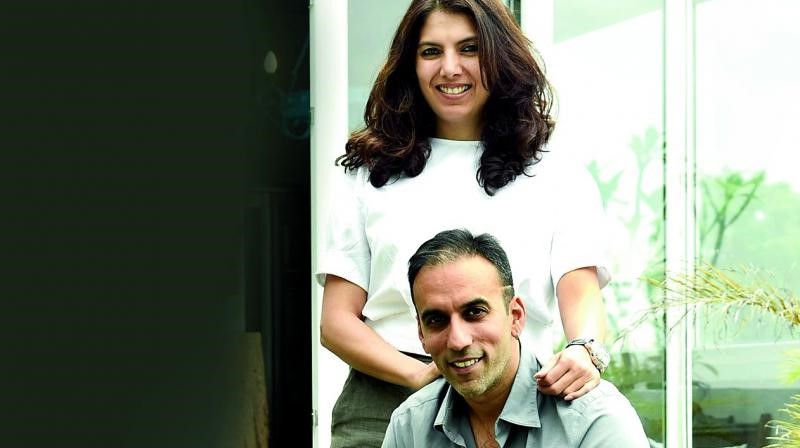 Image credits: www.vismayamvfx.com
The husband and wife team have been described by his critics as thoughtful designers that know how to dabble with eclectic elements and thought provoking works. Their works have been well received in public and international circles for delivering designs that are chic with refined interiors and luxurious finishes. People will likely see occasional bursts of amazing shaped colors molded by modern geometrics.
Some of their greatest works can be found in the city of Bangalore and Hyderabad such as the Bajrang Pershad Jewellers, Ah Residence, Allu Arjun House, the B&W Aprtment, Basil, F Café, G2 Residences and Gunrock Residences. Other masterful works include the Jor Bagh in New Delhi, Little Italy in Mumbai, the Tabla Pride Hotel, The Penthouse and Vizag Home in Visakhapatnam.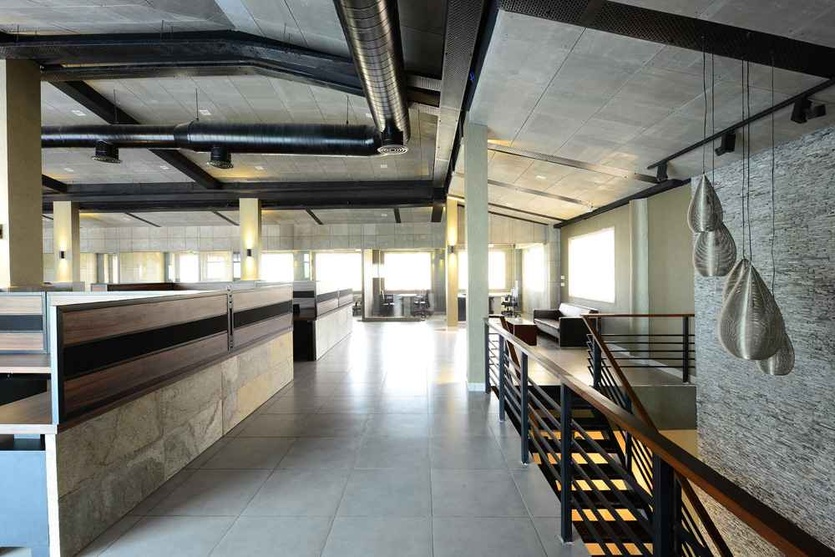 Image credits: Zingyhomes.com
David Hicks
David Nightingale Hicks began his career drawing cereal boxes for the advertising agency J. Walter Thompson after working on a London house that launched his decorating career.
Hicks was perhaps best known for being a firm critic of designs reminiscent of stuffy old English homes. He was more interested in mixing colors, patterns, and shapes of furniture and decor to produce ultra luxurious looks. His design for the Helena Rubenstein combined purple tweed walls laden with upholstered seats and magenta colors that set the interior design stream by storm. Image credits: Zingyhomes.com
His designs have reached the rooms of Prince Charles and Princess as well as the tech influenced QE2 ocean liner and a yacht for King Fahd of Saudi Arabia. Hicks maintained his designs which lived on with his daughters Edwina Brudenell and India Hicks, as well as his Ashley who is a London based architect.
Sunita Kohli
Sunita Kohli is often considered to be one of India's finest interior designers who has spent much time researching on the subject as well as handling the post of the President of K2INDIA. She is renowned for her extensive knowledge of historical interior architectural and architectural restoration designs. Her works have played a great role in manufacturing fine contemporary and classical furniture with several Indian and continental themes.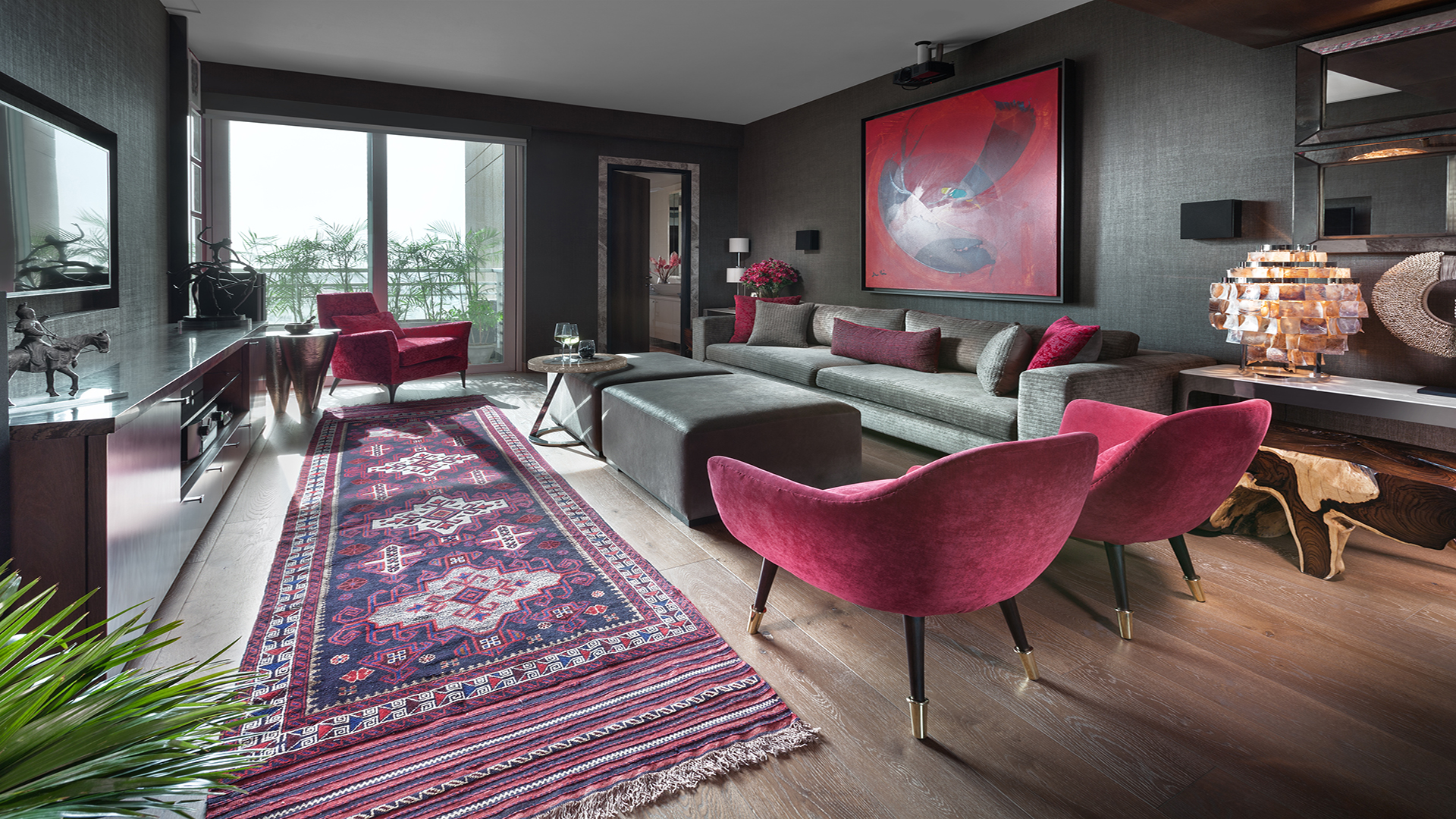 Image credits: Architecturaldigest.in
She has obtained a BA (Hons.) degree and Master in English Literature and much to the surprise of interior designers never took any formal training in designing. She remains the first ever interior designer to be awarded with the Padma Shri in 1992. Her most happening works include the decorations and designs for the Prime Minister's Office, Parliament House Colonnade, the Hyderabad House as well as the Rashtrapati Bhavan in New Delhi.