Home » Interior Design » 8 Best Ways to Tell Your Story Through Interior Design
Home Interior Design Style
When we come home, we want the space to feel like a refuge. We want the comfort that only comes from being surrounded by familiar things. This is why your interior design style at home can tell a story about who you are, where you have been, and where you are heading.
It is not just about what furniture goes where; it is also about how you coordinate it all together. Knowing how to tell your story through your interior design style can help you create an environment that reflects who you are or aspire to be.
Interior design is far more than just making a space pretty or creating a piece of art; it is rather a blend of the two. If you make the most of what you have, you can tell a good story to your guests and colleagues. The key to doing this well is focusing on three things: good story-telling, good design elements, and often enough, organization.
Some people prefer to design their own homes, while others prefer working with a designer to deliver the magic of their vision. For your time, money, and best interest, here are recommended ways from New York's most accomplished interior designers to style your home and tell a story:
Read also – 11 Amazing Home Decor Trends
8 Ways to Tell Your Story Through Interior Design:
1. Flaunt your family heirlooms
People have been collecting homeware for centuries. Most of us have heirlooms passed down from generations before us. Grandmothers, mothers, and fathers have handed down family heirlooms from times unknown. Displaying or purchasing these collectables can be a creative mode of interior design for homeowners today. 
Now, there are two ways you could tell your story through the things you display in your home's interior space. You can display actual family heirlooms in special areas, such as a dining room or front entry area.
Whether it is a retro rocker that was your grandfather's or a hand-painted decorative plate from the early 1900s, you can find the perfect home for your family heirlooms by looking for inspiration from past generations. Instead of hiding those treasures in dark closets and attics, display them proudly as an extension of your family's story. 
If you do not already own such things, look for inspiration pieces in antique shops that rank high in value because they are rare and well-crafted. You don't have to go all out and buy expensive pieces; even a simple decorative item that complements your interior space can make your space look striking.
Read also – 11 Best Home Decor Ideas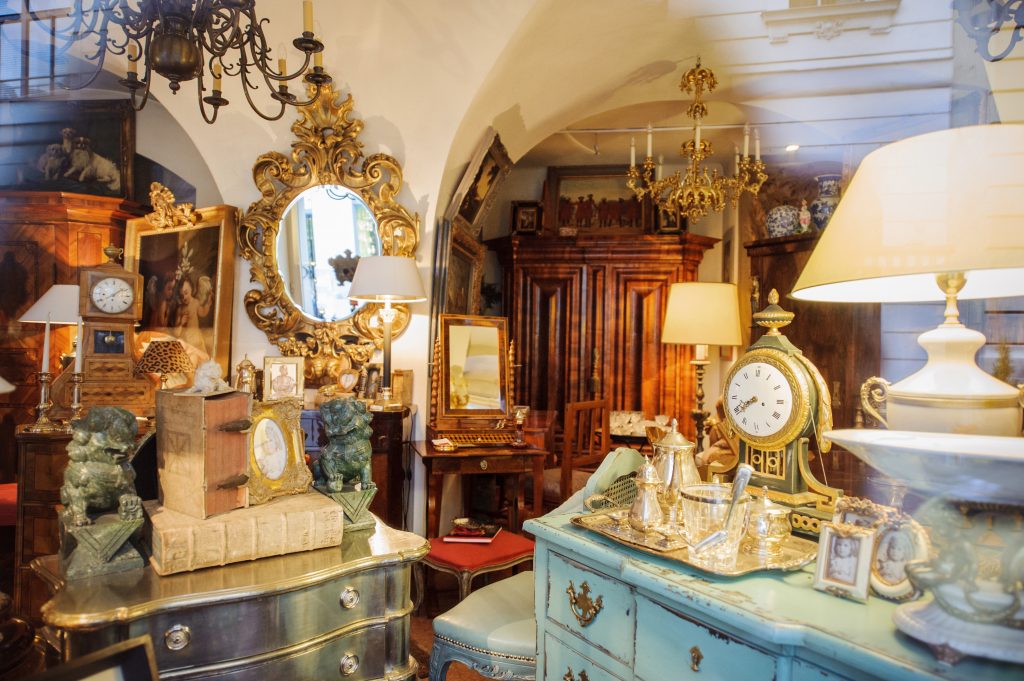 Image Credit: apartmenttherapy.info
2. Get creative, indulge in DIY design projects
Do you wish your house was filled more with home-decorated items and less with store-bought decorations? If so, then why not consider making some of your own decorative pieces and include them in your home design?
One of the many advantages of making your own furniture or decorations is that you get to use your imagination and creativity. Perhaps, you want to make lamps out of your childhood trophies or special vases out of old coffee cans. Or maybe you could go for a handmade sign for displaying in your house or perhaps a painting to hang on the wall. 
You can also take an old piece of wood and paint your favorite saying and use it as a placemat in front of your bed or even use it as a frame for a cute picture you took. It is completely up to you how creative you get. With the skills and the right tools, there are no limits on what you can do for your interior design.
Be creative and display your personality. Whether you are feeling nostalgic or artistic, use your best ideas and emotions for your interior space. This can help you find a unique design style that reflects who you are. Don't hesitate to display around your home a few items centered on your passions and hobbies. After all, isn't that what it is all about – personalizing and individualizing our homes as we see fit?
Read also – 40 Best Home Decor Online Stores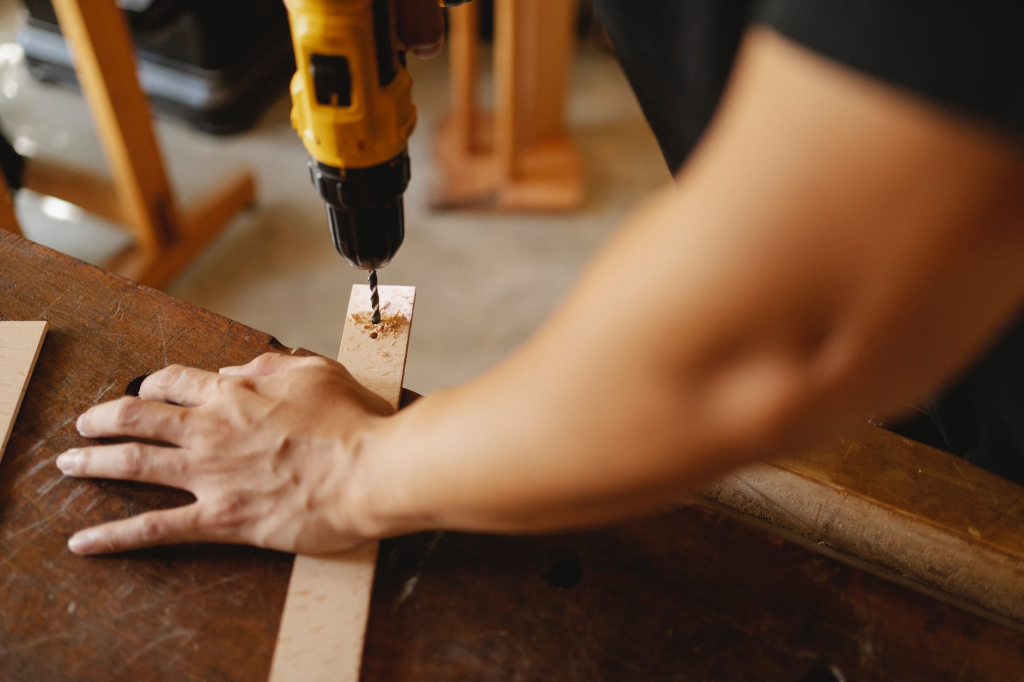 Image Credit: pinterest.com
3. Create a micro-gallery of family photos
Every wall in a home can tell a story if you allow it. A truly warm and inviting home features a collection of photographs. A wall is a perfect spot to showcase personal and special moments in your life through photographs. Once you visualise how stunning photographs look like a collage wall, deciding where to place them will be a cinch. 
A wall in your home may just be begging to be complete with family photos, artwork from your travels, and mementos from what is important to you. Hallways and staircases can also create personal trails leading to a photo gallery wall allowing everyone who visits your home to walk away with a little bit of insight into you. 
Experiment with different sized frames and lodge-inspired wall decor as accents to make each wall your own production. Choose photos that capture the moments you want to remember forever. You can add several family photos together to show how you have grown over the years and then add an assortment of clip art or other types of pictures to fill in the spaces. 
As part of your personal photo collages, you can frame the kids, grandkids, pets, and everyone else in the family in their favorite outfits, sleeping positions, or any funny faces. This way, you can create a collage that not only welcomes friends and family but is also a perfect way to share important moments and memories.
Mix up the sizes of the frames so it does not look like everything matches and looks uniform and plain. Mix and match different-colored frames on a few walls or go for a 'broken' color scheme, with odd numbers of frames hanging next to each other, and there is a space between them.
Read also – 20 Best Wall Decor Ideas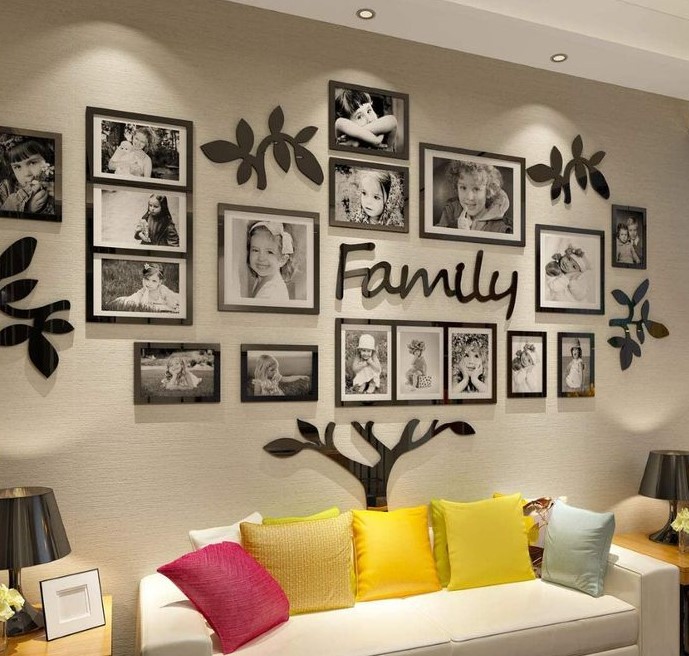 Image Credit: pinterest.com
4. Show off your art collection
Whether you are a new homeowner or have acquired art through the years, hanging your collection throughout your living room is a great way to show it off. A well-curated art collection is something that can completely transform and define a home. Pick pieces that are meaningful to you so you can tell a story about yourself and your tastes.
An art collection is a great way to make your home feel like home. Art can bring life to a room and allow you to be creative and unique with the furnishings. The art you choose to display should be something that you enjoy and perhaps even something that reminds you of an important place or person.
While much of the art in the room should be framed for both aesthetics and the value of their content, no rule says wall art in your entryway or living room needs to be framed. 
Art glass windows from Tiffany & Co. can be a subtle reminder of New York, or a colorful vase from Sèvres can adorn your mantle in style. Showcase such pieces as artwork and examples of what you like and get inspired by.
Read also – 14 Best Living Room Interior Design Ideas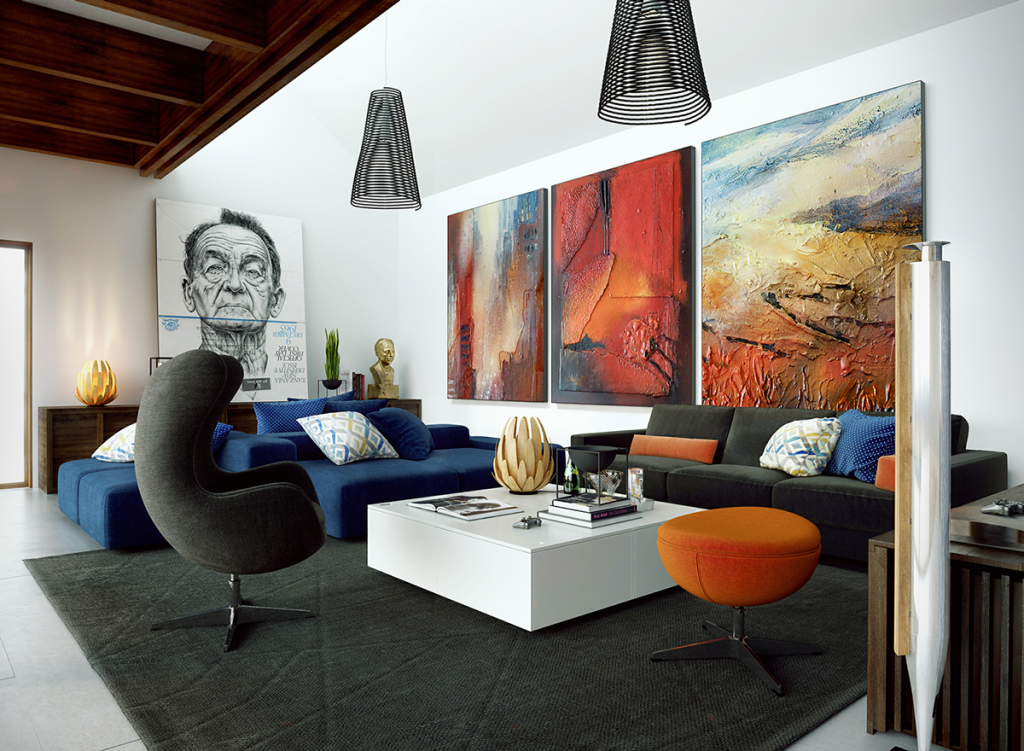 Image Credit: home-designing.com
5. A design aesthetic that resonates with your style
Your sense of style is what makes your house feel like a home. Putting your own personal touch on the design of your home will make the place more enjoyable. Depending on your style, you can choose many different kinds of accessories to add a personality to your home. For example, if you love modern design, you can use a dark-green, modern end table with a glass top in front of a gray sofa. 
If you like country-style decor, you can add warm earth tones to it by using a brown leather couch and black dining room chairs. If you like the luxurious vibe, you can hang a classic crystal chandelier or position a velvet sofa to introduce opulence to the interior space. 
If you like the rustic look, incorporate natural materials like wood, metal, and leather. The rustic look is traditional with a cabin-in-the-woods vibe and can also make for cozy interiors.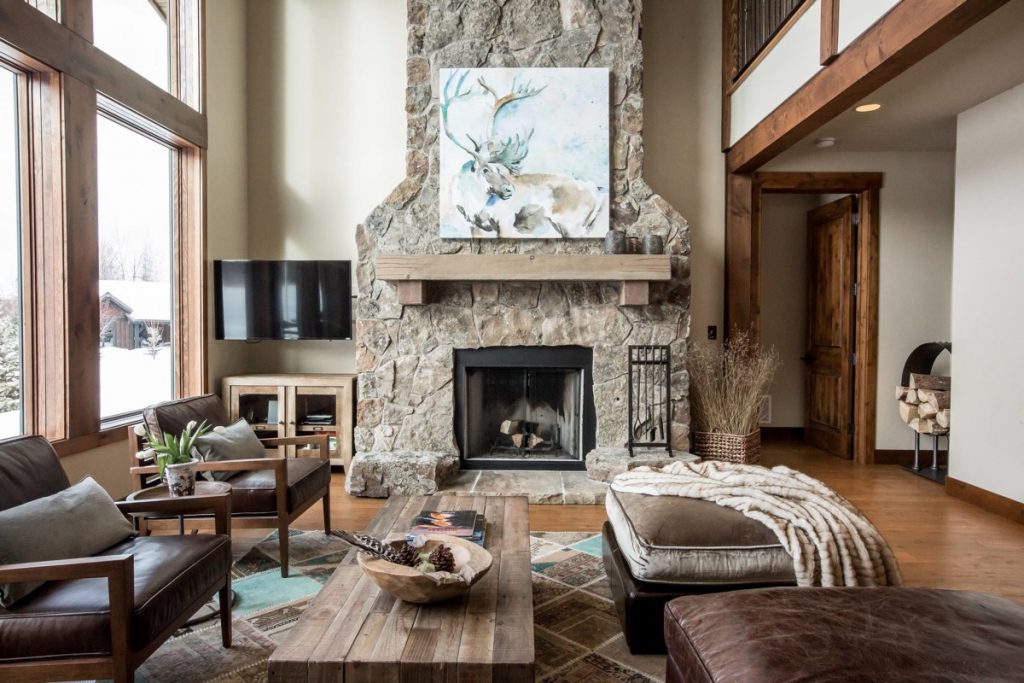 Image Credit: home-designing.com
6. Make broad strokes with the right color palette
Color is incredibly important in interior design. Color can have a lasting effect on the mind and body. You will probably spend most of your time in the rooms of your house, so why leave it all drab and lifeless? 
Different colors can give off different feelings. Some can make you feel energized, while others can relax you. The color red, for instance, might make you feel more focused and alert, whereas green could help you feel relaxed. 
The colors can also tell a story about your personality; if you surround yourself with bright colors, this may speak to your outward, experimenting personality. Perhaps a calming blue tone helps you relax after a long day at work.
There are many different kinds of color schemes to choose from as well, such as triad, monochromatic, analogous, and complementary. Monochromatic schemes use variations of the same color to add depth and contrast. An analogous color scheme uses colors next to each other on the color wheel. Complementary colors are directly opposite each other on the color wheel and therefore include contrasting subtleties between warm and cool tones. 
Thus, every color can help tell a particular story of the homeowner's personality; so, choose wisely!
Read also – The Psychology of Colors in Interior Design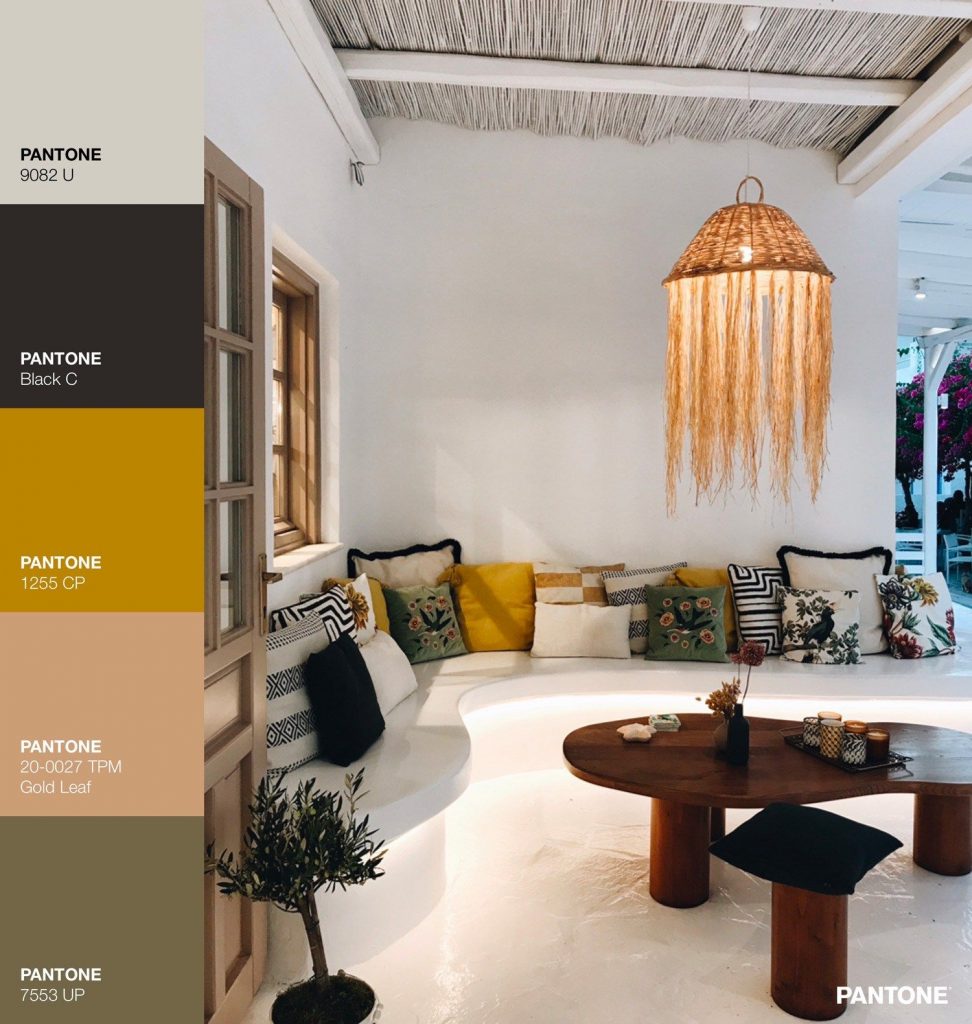 Image Credit: pinterest.com
7. Take inspiration from retail interior design to design your home interior
If you observe any well-designed retail store, you would know how a retail store design is aptly planned. It is planned to be visually appealing and to give a smooth shopping experience to its customers- right from its easy-to-navigate layouts to its well-placed photography content that complements the interior space.
Their idea is not only to attract the customers to their stores but also to leave an unforgettable impression on the customer's minds even after they have long gone from the store.
You see, this should be the underlying idea as well when you design your home- a smart organization! 
Now, you may have a lot of accessories to display on your walls. But does that mean you have to? 
Sometimes, less is more. And de-cluttering is the key. You might have the prettiest showpiece in town but fight the urge to display it if it does not match your home interior or is a hindrance to your daily tasks. 
De-cluttering is a challenge for many. But when you live in a home you enjoy, free of clutter and organized for efficiency, it is easier to complete daily tasks and also helps to reduce stress. It is imperative that your home design must speak of your personality, but it is also important that your home should bring you mental peace and happiness.
Read also – Best Home Interior Design Tips To Improve Your Home Value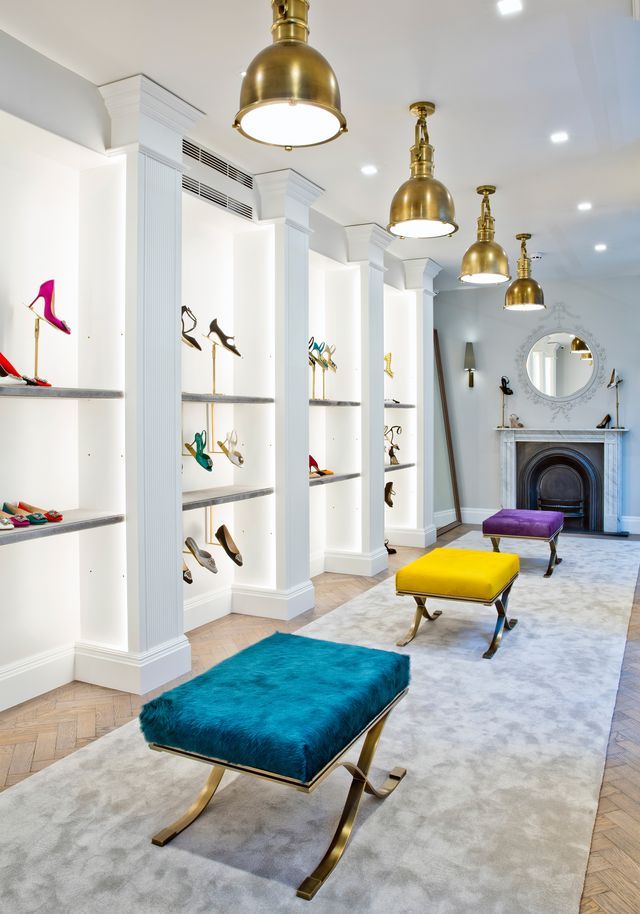 Image Credit: pinterest.com
8. Layouts, patterns, and textures
Think about how you want people to feel when they walk into your living room or bedroom. Do you have a particular pattern or aesthetic in mind when you think about your interior design? It is not only the accessories or the furniture in the room that gives it a personality, but also the layouts, patterns, and textures. 
For example, if you like your space to feel welcoming and positive, use Asian-zen materials that feel warm and sleek. If you like well-lit interiors, have large picture windows to create a dynamic connection of the outdoors with the indoors. Even the doors/openings could be designed in a way that allows fresh air to constantly flow. 
If you like the room to be sprightly, a taupe-colored accent wall will add just enough pizzazz, bringing a little bit of the country into an otherwise modern space.
Read also – 12 Ways To Incorporate Wabi-Sabi Interior Design in Home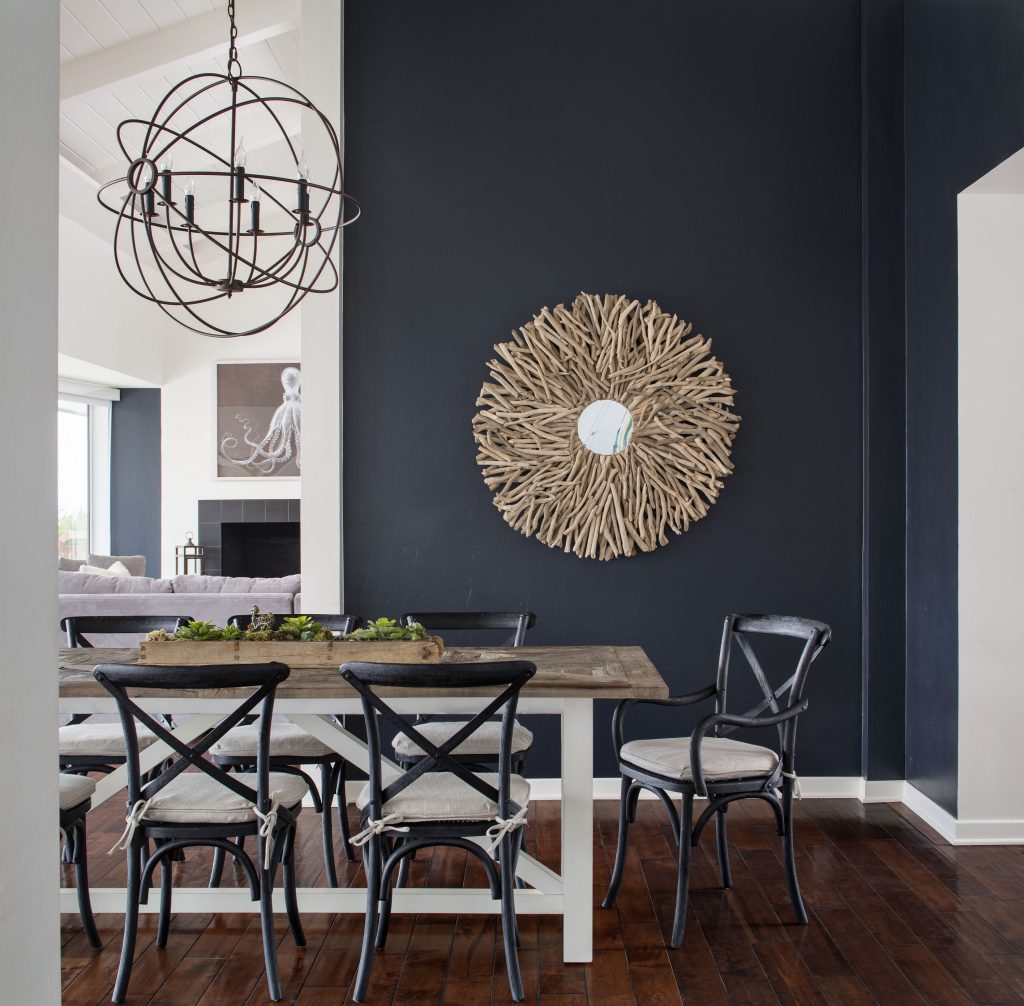 Image Credit: coastalcreative.com
So, now you know how you can use interior design to speak your story. Need some more inspiration? Visit the Foyr community and connect with like-minded interior designers and enthusiasts.
The community helps aspiring interior designers to start their businesses and has a learning platform that covers modules on starting and setting up an interior design business, business systems, pricing, design tips, and a lot more. It also has a social feed, online interior design portfolio builder/website creator, and a job platform that is used to post jobs or find freelancing design/rendering jobs. Join now!