Home » Interior Design Styles » Hotel Interior Design: Everything You Need To Know
Hotel Interior Design
Hotel interior design is super helpful when hoteliers wish to create positive first impressions and experiences for hotel guests, planners, staff, attendees or any other people that enter the hotel property. The design, decor and ambience of a hotel decide the kind of gentry and guests that frequent your hotel. The luxe of your decor will create patrons who are attracted to that specific aura.
The hotel design not only creates a visual appeal, it also communicates a brand promise, indicates all the facilities that your property offers and so much more
That being said, hotel interior design and hotel room design is so much more than just dashing lines and luxury piece of furniture and accessories. So, we have put together this guide which includes industry leading examples of great hotel designs around the world, some expert tips around hotel interior design. Have a great read and learn about the importance of hotel interior design and how the minutest details can make a great difference to your property
But hotel interior design is about more than sleek lines and expensive furniture. So, we put together this guide, which includes expert tips and industry-leading examples from properties around the world, as well as frequently asked questions about interior design as a whole. Keep reading to learn all about the importance of hotel interior design and how even the smallest changes at your property can make a big difference at home.
Read also – Commercial Interior Design Ideas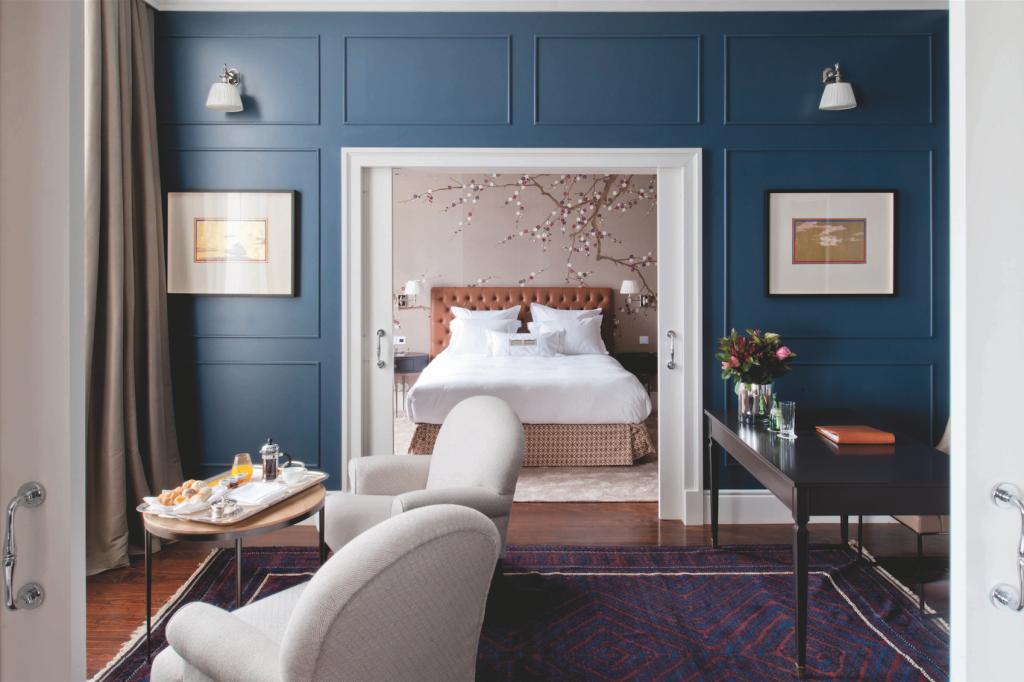 Image Credits: townandcountrymag.com
Why Hotel Interior Design is Important?
Similar to branding activities for any business, hotel interior design is important not just to improve or communicate the brand of your hotel property but also if the hotel is able to effectively live up to their concept and intended feel, it gives the guest an illusion of escapism to a reality conceived by the guest's own fantasies and obsession.
The hotel acts like a stage, like a film set, a place where the guest can enact their desires and learn more about themselves. The spaces, chandeliers and props in this stage are drawn from the stylish repertoires of classicism, kitsch and avant-garde.
Read also – 10 Most Popular Types of Interior Design Styles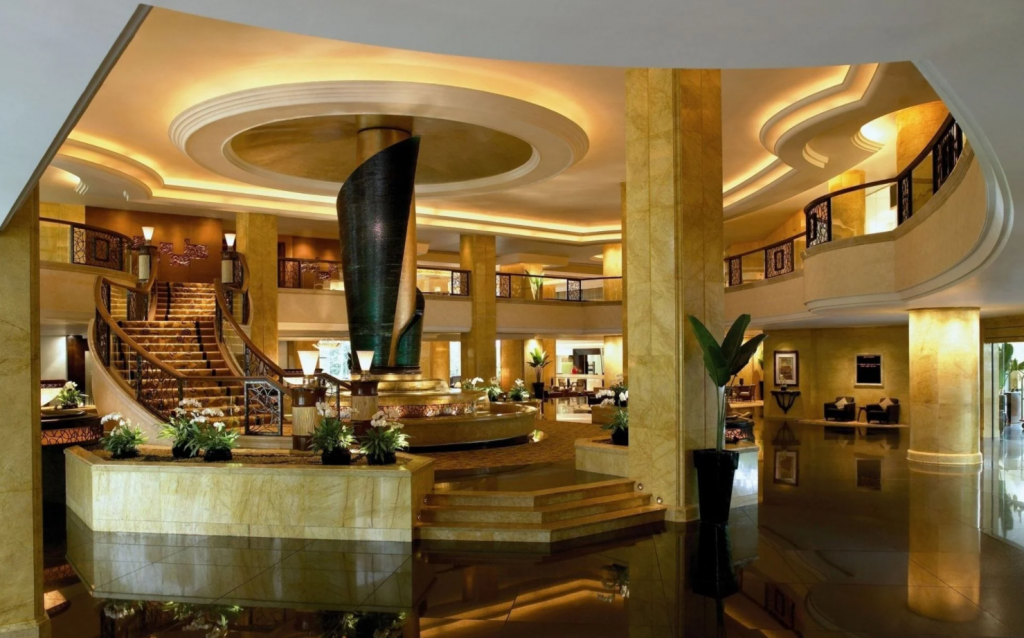 Image Credits: tatlerasia.com
Notwithstanding, competition in the hospitality industry is cut-throat. Blandly designed hotels with plain interiors and bad color schemes have always struggled to connect with the audiences that they want to attract who are looking for certain experiences.
Whether patrons and guests consciously realize it or not, they frequent properties that match with their personality, aspirations, aesthetic sense and their expectations of a hotel. So, a well-designed hotel always serves your business purpose.
Well designed hotels allow you to:
Showcase the features and amenities that your property offers
Differentiate from your competition
Attract influencers and planners to book events and promote your property
Attract the guest profile that is ideal for your hotel
Communicate your brand
Read also – 10 Most Famous Interior Designers in the World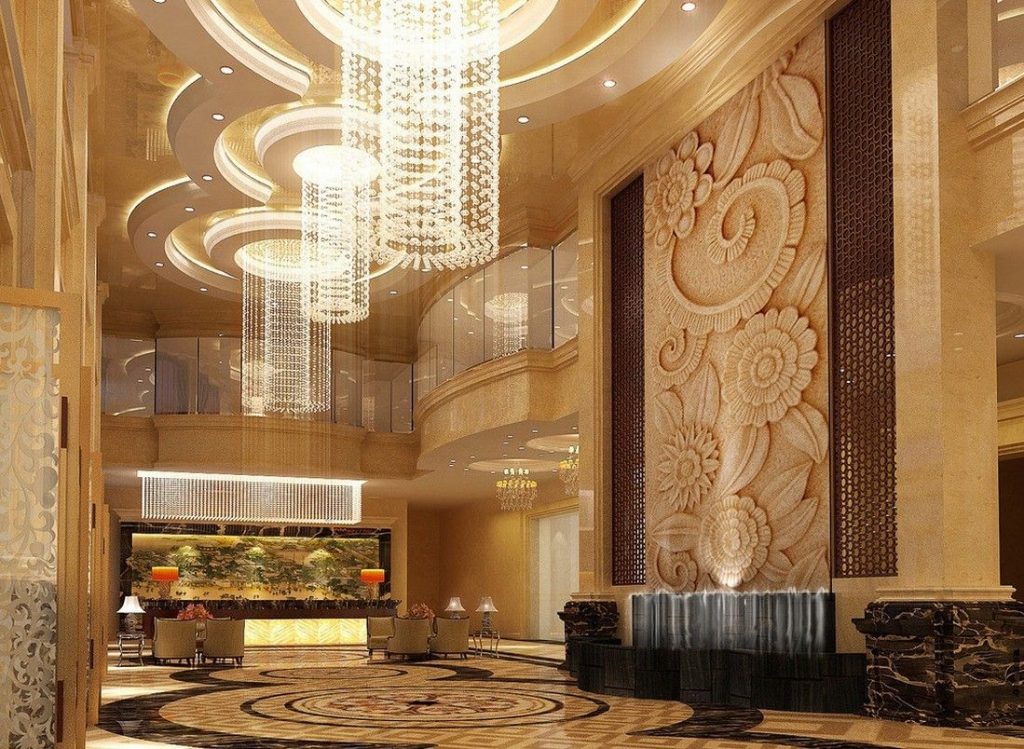 Image Credits: conferencehall.co
The Essence of Hotel Interior Design Trends
From a chic little boutique hotel to a great big luxury hotel – it's crucial to recognize that a lot of any hotel's appeal lies with its interior design. Guests should not only find hotel interior design attractive but functional as well. In essence, the interior should be a harmonious blend of smart meets sophisticated.
The benefits of combining eye-catching design, natural light and high levels of functionality are threefold. Firstly, the interior will be aesthetically pleasing. Secondly, it will ensure that all guests enjoy higher levels of customer satisfaction. And, finally, functional hotel interior design will help your hotel run smoother. It's all about making good choices when selecting furniture, decor, and equipment for your hotel.
Read also – Top 12 Interior Design Trends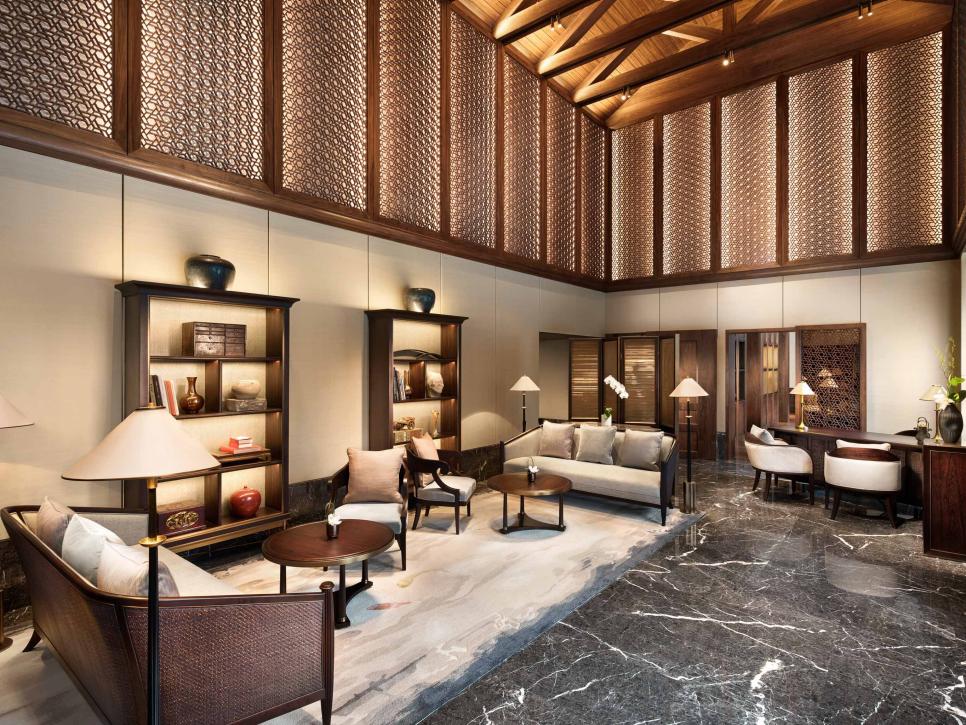 Image Credits: hgtv.com
6 Best Hotel Interior Design Tips from Interior Designers:
If you ever watched the "Oprah Winfrey Show," then you're probably familiar with the talk show host's favorite design guru, Nate Berkus. He currently stars in TLC's "Nate & Jeremiah By Design" with his husband, Jeremiah Brent, and is also the brains behind one of the most stylish suites in all of New York City: the Nate Berkus Apartment, which we featured in our hotel review of the Loews Regency New York Hotel.
Set on the 21st floor at the Loews Regency — the place that invented the phrase "power breakfast" — this sprawling pied-a-terre includes a full kitchen, a formal dining room, and a balcony overlooking Park Avenue. The best interior design ideas for hotel design have been implemented in this property.
"When designing the Nate Berkus Apartment Suite at the Loews Regency New York, my main focus was that the room felt layered and personal, and yet universally welcoming," says Berkus. "Take the time to add those small but important details. For instance, bring in beautiful, classic bathroom accessories that make your vanity feel special. All-white, plush towels always make a space feel luxe and spa-like."
Read also – 15 Best Celebrity Homes for Inspirations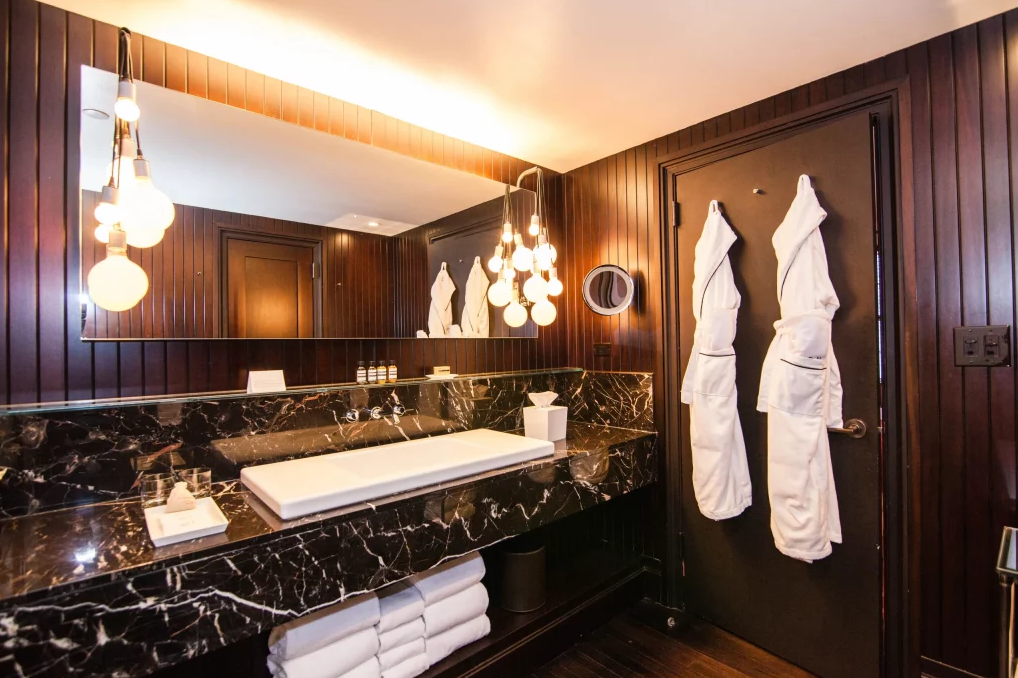 Image Credits: usatoday.com
2. Catering to Millenials
Millennials (those ages 18-34) are expected to represent 50% of all travelers to the USA by 2025, according to the Cornell Center for Hospitality Research. Companies need to define their strategies based on this demographic group's personality traits and habits—they travel a lot; are early adopters of technology; like personalized interactions and are spontaneous.
Hotels will want to please them with easy check-in and gourmet dining experiences at reasonable prices. In return, satisfied millennials will actively promote their businesses on social media channels.
Read also – 15 Best Guest Bedroom Ideas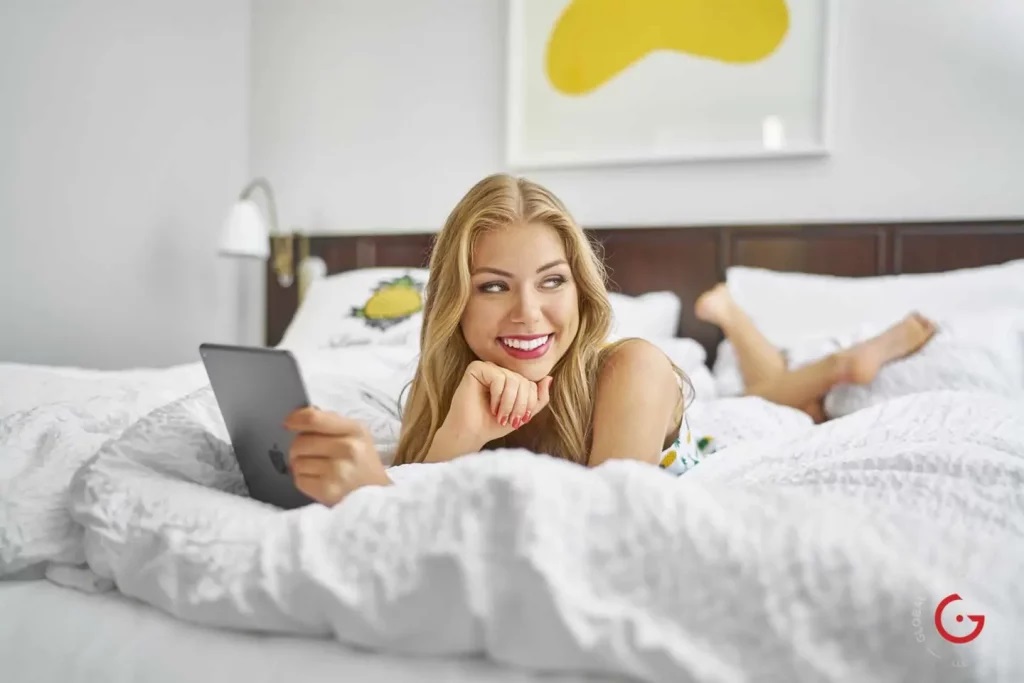 Image Credits: globalimagecreation.com
3. Utilize form and function
As extravagant as your hotel interior design can be, you should be mindful that the aesthetic should never outweigh the functional aspect of your hotel interior design, primarily in the guest rooms. It is vital to pay attention that room features are easy to comprehend.
New guests should not have challenges with using the amenities of the rooms they pay for. Using all accessories from drawers, tables, switches, faucets and hooks – should be easy and foolproof. Although this sounds so simple, interior designers say that they have seen how easy it is to get this wrong! Keep this checklist handy to make sure you are not overdoing things :
Seating should be well lit and comfortable with apropos lighting
Hotel Lobby areas should be kept open for foot traffic
Hotel Lobby and common areas should be accessible to guests with mobility challenges
Use durable and sensible flooring for high traffic areas
Include apropos signage
Read also – 20 Interesting Interior Design Facts and Statistics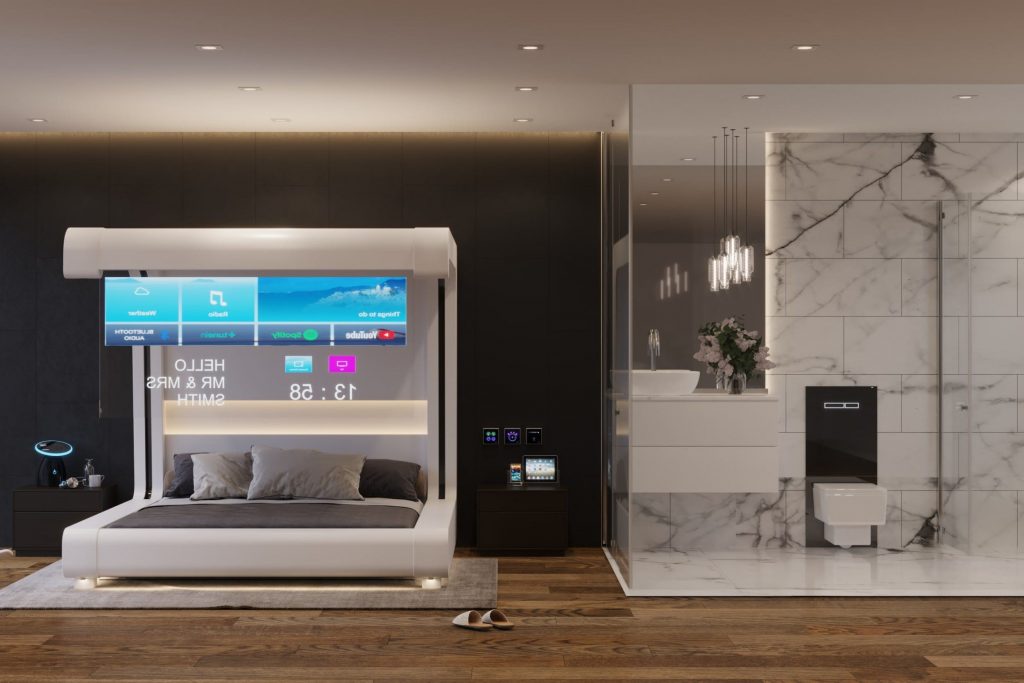 Image Credits: lonelyplanet.com
4. Make a lasting impression with trendy accessories
With accessories, you are not just trying to stimulate aesthetic pleasure for your guests, this is your chance to express your tastes and preferences as well. If your brand aesthetic matches with your guest's aspirations your accessories can make a lasting impression on the guests that frequent your hotel.
Accessories create a welcoming atmosphere in your hotel. Accents and decor if well used can tie the interiors together and highlight them as a focal point of the space if placed strategically. The best interior designers always pick items in a tone that contrasts or complements the color palette of the space. You can also use art pieces for design inspiration in the dining area.
Read also – 8 Best Creative Dining Room Design Ideas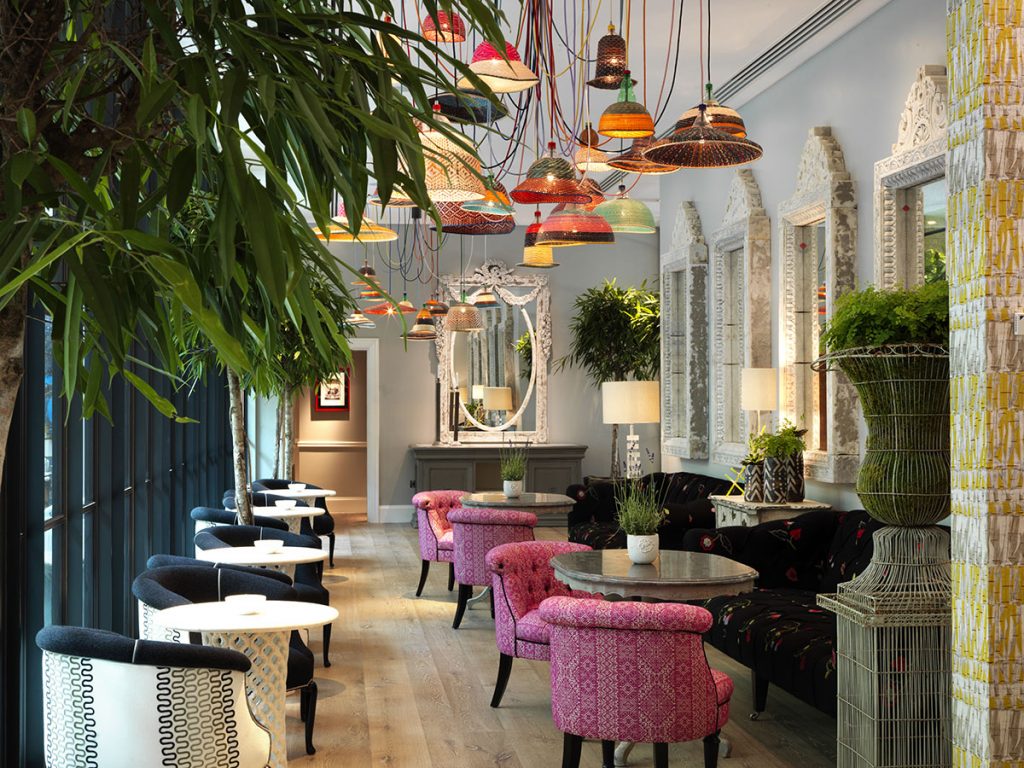 Image Credits: idesignarch.com
5. Use Technology for a seamless experience
Seamless connectivity across platforms and devices is growing more important. Many hotel groups are offering mobile check-in and digital concierge services. At Aria Resort and Casino in Las Vegas, guests are issued high-tech cards that detect their presence and unlock the door before they even reach it. Leveraging technology for your hotel interior design can not only help you attract new customers but also excite and engage your guests.
Technology features like electronic accessories, seamless access cards and automatic amenities can elevate the experience that your guest has in the five-star hotel.
Read also – 10 Ways To Transform Your Home Into Smart Home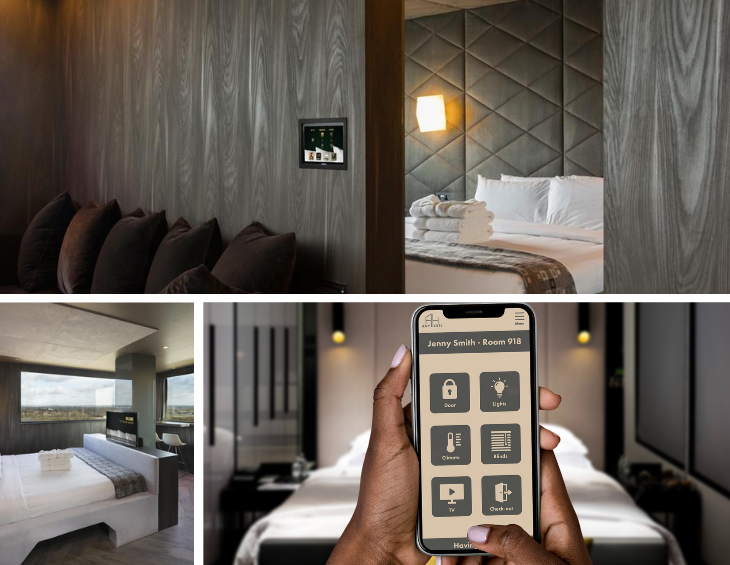 Image Credits: hoteldesigns.net
6. Blurring the boundaries between indoor and outdoor
Experiences that are sensory in nature are seldom forgotten soon. This knowledge is known and integrated by the best hotel designers and owners who put tireless efforts to keep the transition between indoor and outdoor as unreal and fantasy-like as possible.
Interior designers experiment with hotel bedrooms expanded throughout large terraces and decks while bringing in nature in every possible way. Stone decor, wood panels, indoor waterfalls and large faceless windows are some of the elements that designers use to make the guests feel at ease using the hotel room interior.
Read also – 9 Amazing Master Bedroom Ideas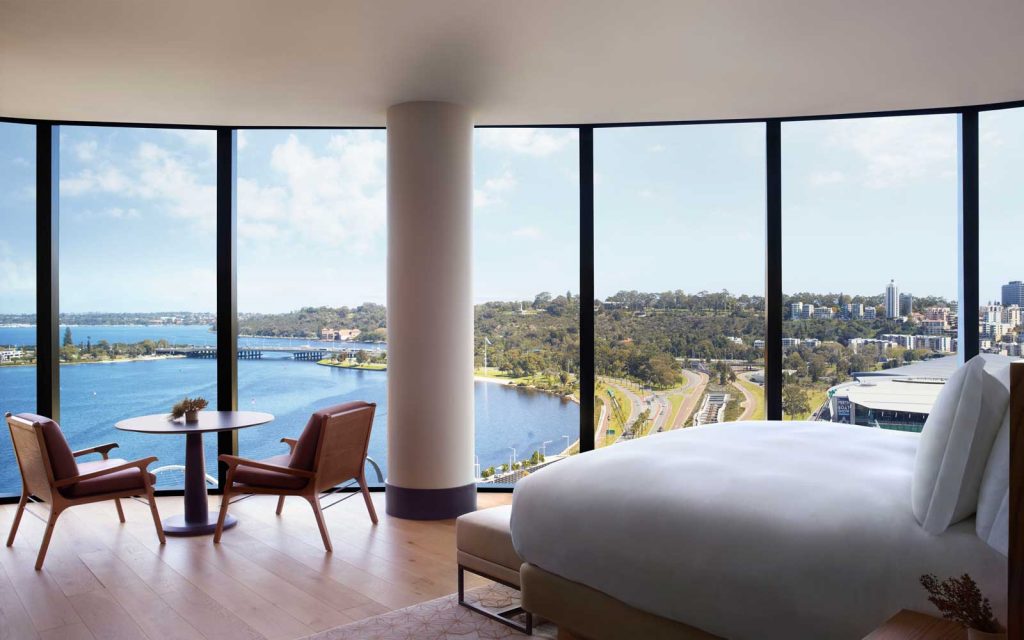 Image Credits: travelandleisure.com
3 Best Hotels Across The Globe Renowned for Impeccable Interior Design
The brainchild of Japanese chef Nobu Matsuhisa and actor Robert De Niro, the brand's 115-room newest hotel, in Chicago's West Loop, opens early in 2020 with a distinct Japanese aesthetic. "Inspired by the weathered beauty of Japan's oldest buildings, natural materials in varying patinas are left intentionally imperfect as if they've been stopped in the middle of the aging process," says a representative from design firm Studio K.
The rooms specifically blend sandy tones, minimalist touches with accents of indigo, which hints at the Japanese practice of dying linens. Darker, raw accents come through with the use of blackened steel, which ties back to the industrial history of the West Loop. A local purveyor, Anita's Upholstery, was used for the restaurant banquettes. A combination of sisal and wool with indigo plaster walls in the bathroom gives a sense of zen.
Read also – Japanese Interior Design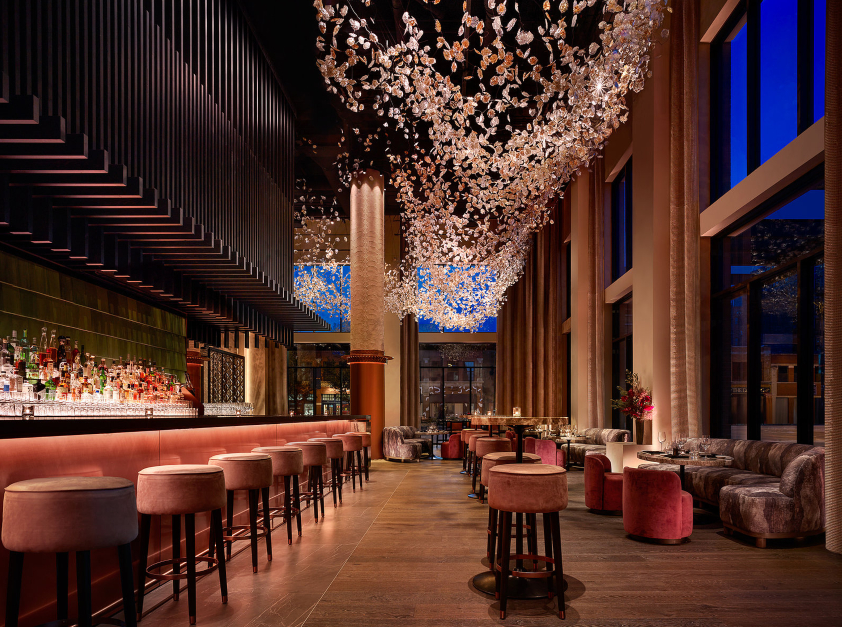 Image Credits: tripadvisor.com
A reimagined alpine inn on the side of a mountain in the Catskill Forest Preserve is set to debut under seasoned modern hotel developer Phil Hospod and owner Lyon Porter as a luxury lodge and spa set on 68 acres. Opening in January, the 28-room resort (with a freestanding cabin and chalet) is a 10-minute drive to Belleayre Mountain, popular with skiers.
Expect some glamping-chic design with patterned wallpaper reflective of the area's Native American heritage, 200-year-old ceiling wood, copper and brass bathtubs, and sweeping views of the surrounding greenery. Each suite is hand-papered by Clint van Gemert, who has worked on other Cowboy properties.
Read also – 10 Best Cottagecore Interior Design Ideas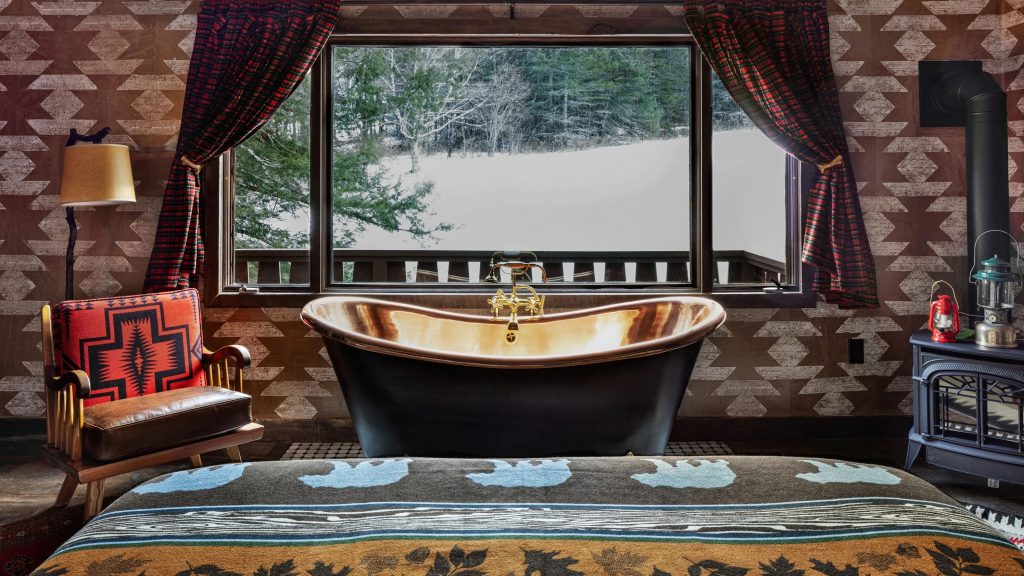 Image Credits: cntraveler.com
With a stellar group of architects and designers leading the charge—Pritzker Prize-winning architect Jean Nouvel and designer Philippe Starck, as well as Brazilian artists Vik Muniz and Saint Clair Cemin—the Rosewood property in Brazil, marks the brand's first South American venture.
Occupying a former 1904 hospital in the heart of Cidade Matarazzo—a "city within a city" that is a group of buildings from the 20th century—the property has unexpected touches: 151 guest rooms and 122 owners' suites, all in a vertical "park" designed by Nouvel.
Read also – Top 20 Celebrity Interior Designers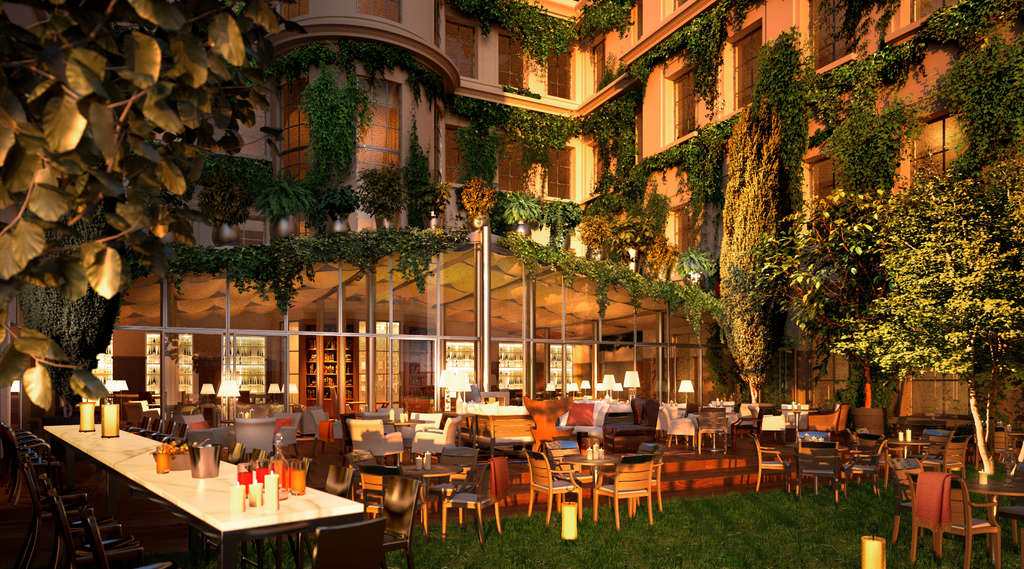 Image Credits: hospitalitynet.org
Conclusion
These are some tips that hotel interior designers swear by! If you are looking out to create designs for your own property and want to add your own personal touch, try Foyr Neo – The Online Interior Design Software. It is completely online, which means you don't need to own an expensive computer.
All you need is a good internet connection to bring your designs to life. It is software truly made for designers, not just architects. This means you don't need to have excellent software or CAD skills. Sign up 14 days free trial and you can start creating designs immediately and render your designs in minutes!