This is the 21st century and technology has made great strides to help mankind live a more fulfilled and simplified life.
We know, that's not really news. But this might be.
Did you know you can now turn your home into a smart home where you can carry on household activities and check on your security even when you're at work?
No, we're not kidding.
Today, we will share some small tips on how to transform your home into a smart home so you can literally do anything from anywhere without breaking a sweat.
Intriguing right?
But before we get into it, let us first clarify some basics.
It's estimated that 63 million homes in America will be considered "smart homes" by 2022. What does that mean for you and your home? It means you could wake up in the morning and step into an already-running shower at the perfect temperature. It means your bathroom could be equipped with health sensors that detect potential illnesses. It means having your refrigerator order milk for you when it recognizes that you're running low. 
Smart homes are meant to do everything from making your life more convenient with things like lighting systems and thermostats to protecting yourself and your family with integrated security systems. 
If you're interested in incorporating smart technology into your home design, you don't have to spend a ton of time or money to make some impressive changes.
What is a Smart Home?
Remember Phil Dunphy, when he wired all the appliances in the house to control the fire-place and the washer-dryer, and even the television? That's a smart home.
A smart home is a device-controlled property that utilizes smart home technology to facilitate an easier and simpler life. You can install smart assistants or control all your appliances via apps over wi-fi or a hardwired system.
These properties can very well be apartments or stand-alone houses. They are partially or completely calibrated to operate on their own via voice commands and or a smartphone app.
You may already be using some smart home devices and gadgets such as Amazon Echo or Alexa, Google Assistant, smart switches, etc. These Smart assistant technologies in particular are quite the rage of this era. You can make them do so many smart things with voice control using just a simple router such as TP-Link or Android Bluetooth devices.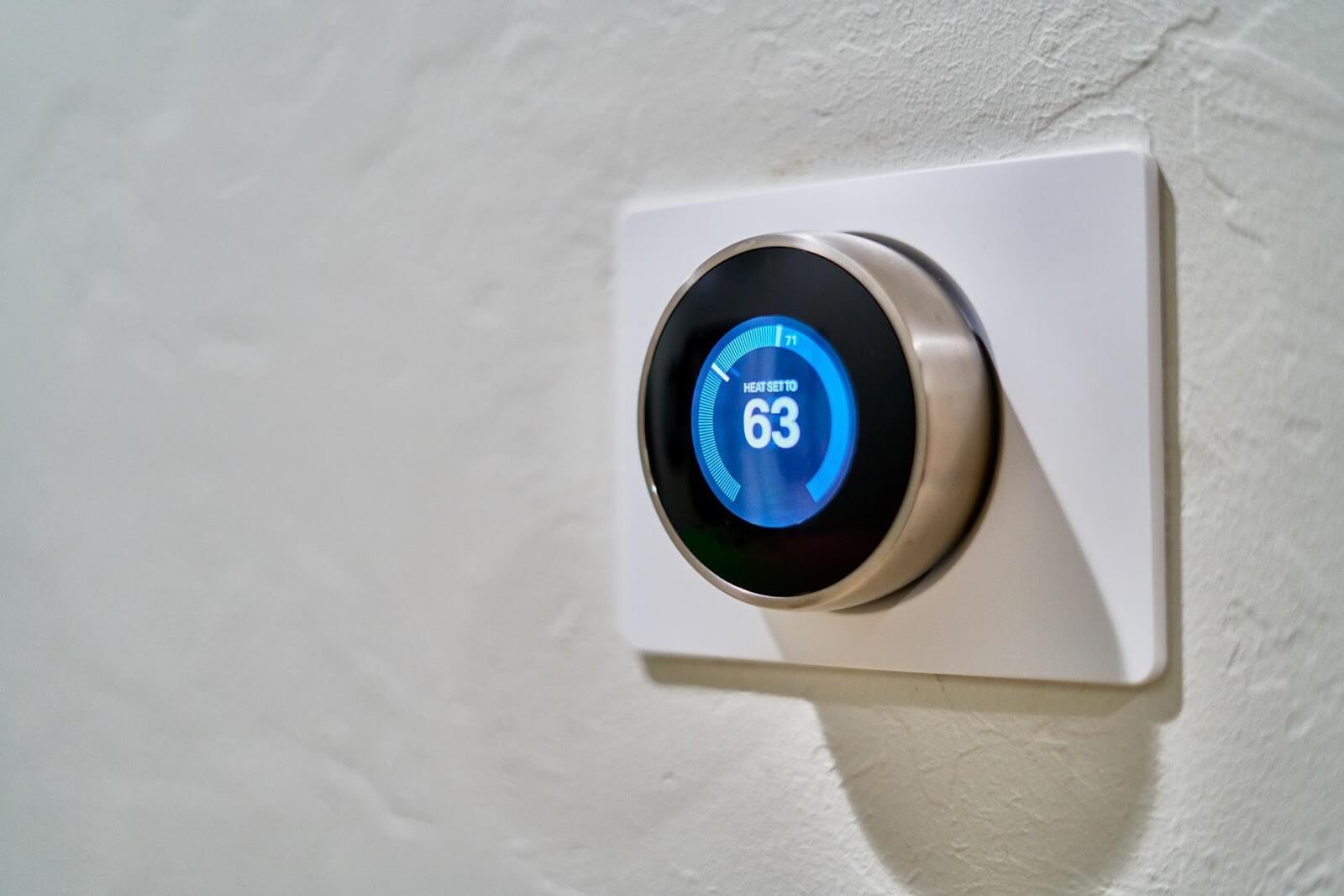 Here are few ways to Transform your Home into a Smart Home
Smart Lighting
Smart Thermostat
Smart plugs
Smart Switches
Smart Appliances
Smart Voice Assistants
Smart Speakers
Smart Security
Smart Locks
Smart Smoke Detectors
Smart Lighting

In regards to lighting systems, smart homes sure have a lot to offer. You can not only use Philips hue light bulbs to diminish the glare and your electric bills but also use smart light for mood lighting. With a simple app on your android or apple phone or tablet, you can control the lighting systems in your household.
You can dim the lights or make them brighter. You can also program your smart light to turn on and off at preset times, or on sensory cues. These are excellent solutions for energy savings and it adds special personalized effects to your beautiful nest.
2. Smart Thermostat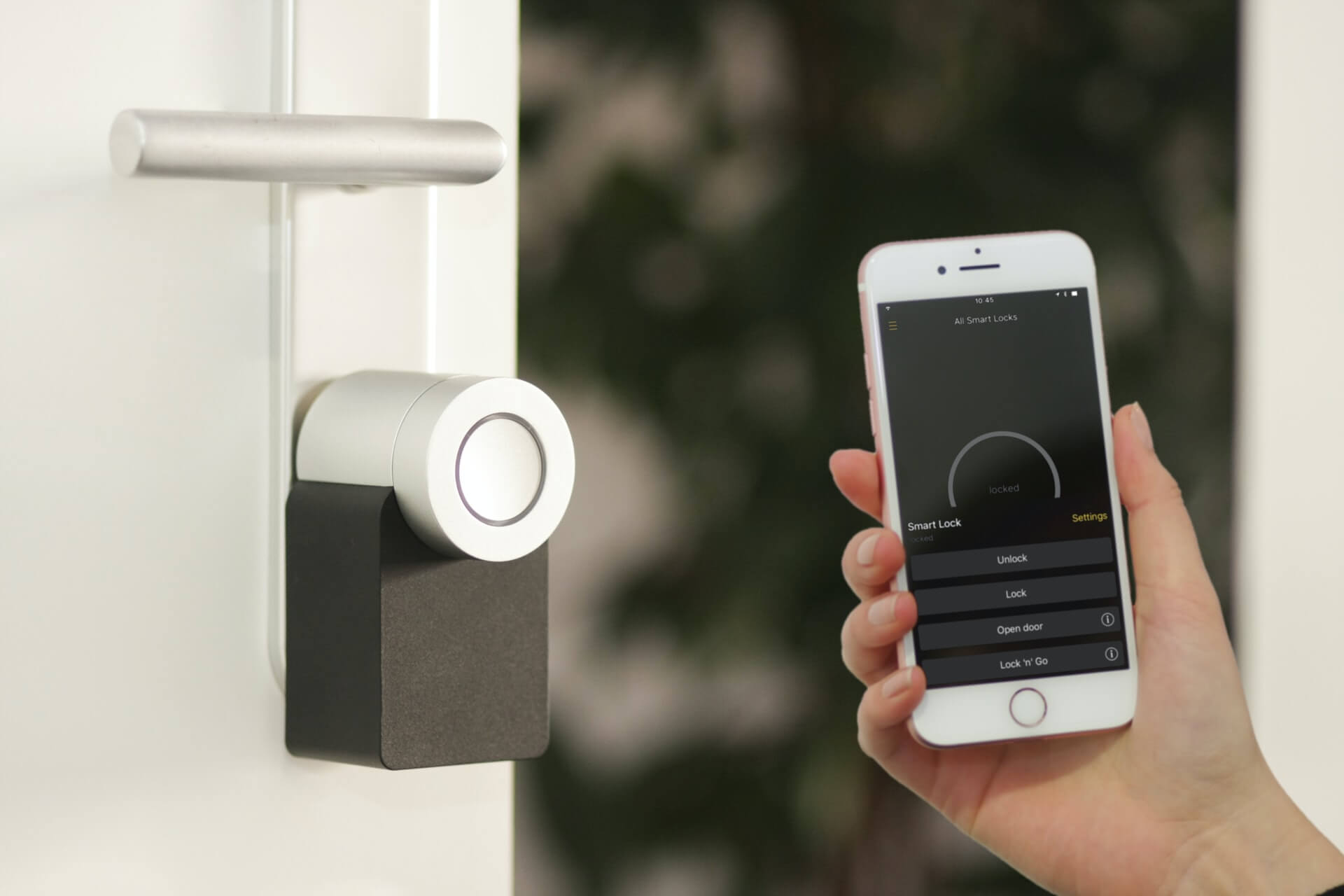 Remember how Sheldon could control the thermostat in Leonard and Penny's apartment.
Yea, you can do that too with the help of a smartphone app. You just have to check the compatibility settings of your phone or tablet with the device. The Ecobee smart thermostat, available on Amazon, in particular, is a great choice for a smart home.
Imagine how beautiful it would be if you could set the temperature of your home before you leave your office and then enter the cozy, comfortable space with glee. A smart home sure makes it easier to live a life of extreme serenity. Your home in your hand.
3. Smart plugs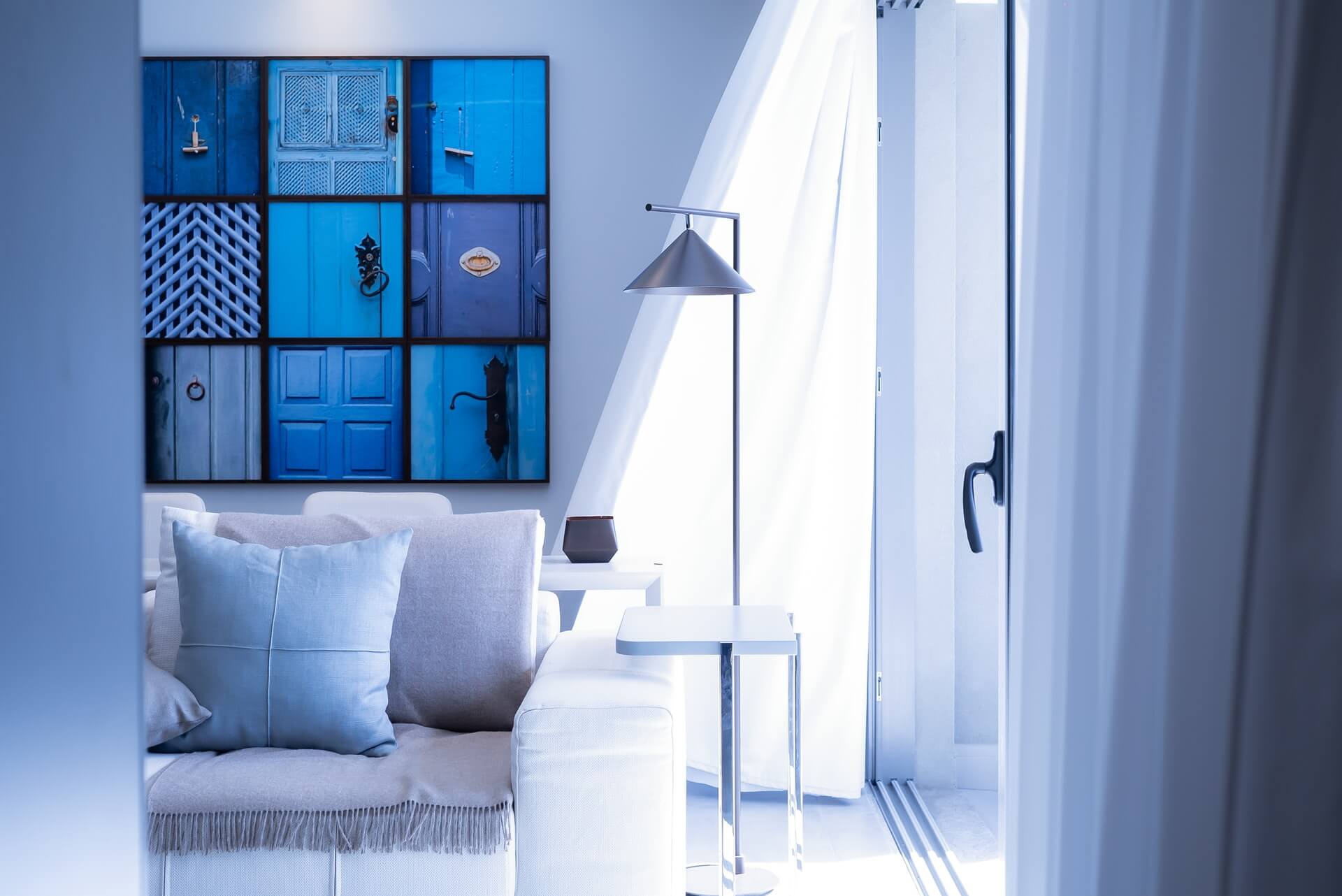 Yes, in this technologically advanced century, you can actually use smart plugs. It seriously is a revolutionary find.
Electrical fire hazards have long daunted the livelihood of mankind. They are unpredictable and if you can't control them in time, they can burn down your house.
So, now if you ever forget to turn off that plug, all you need to do is access the feature through the home automation apps and address the problem before it causes any damage to your beautiful home.
Not to mention, these smart plugs are capped carefully which reduces the risk of your children or pets sticking their hands inside the dangerous little points.
4. Smart switches

Much like smart plugs, these revolutionary new devices are great additions to your living space. You can easily use voice commands or smartphone apps to turn the switches on and off. This really helps in energy savings and reducing those humongous electricity bills in your smart home.
5. Smart Appliances

In today's busy times, having smart appliances is a boon. It makes it so much easier to perform all your daily chores with just a click on your smartphone apps. Be it a Samsung android or any android really, or an apple phone, or even a tablet, now you can control every appliance in your home with smart technology.
These features are compatible with your entertainment center to your cooking ranges to your laundry services.
Imagine just how easy it is to sit in your office and turn on your washer and dryer or turning on the oven to pre-heat while driving home so you can immediately cook that delicious meal you've been craving all day.
Not only that, but you can control your entertainment unit to order movies, purchase games, and conduct internet shopping, and you can also exercise parental controls on them.
These extraordinary features provide the much-needed support so you can find a few moments of silent contemplation after a rigorous day.
6. Smart Assistant

Smart assistants such as Siri, Alexa, Google Assistant, Cortana, etc. are so commonly used in the household these days that you're definitely familiar with its wide array of features.
Although the smart assistant on your apple or android phones may not be able to perform all the features you desire, these smart home assistants are capable of performing a lot more.
You can now control your entire household by voice commands like you're talking to your butler. It sure makes it easier to multitask in this fast-paced world and keep up with your household chores and office-work to finally have a healthy work-home life balance.
7. Smart Speaker
Smart speakers are another set of revolutionary accomplishments for the household. These nifty little devices are capable of performing the most intricate tasks as per your desire.
Much like your Smart assistants, smart speakers can detect voice commands and use wi-fi or android Bluetooth to immediately perform the tasks. Once you give the command, the signal travels through your smart speaker to the targeted appliance or fixture. You can do anything from playing music on Spotify to turning off the oven.
There are multiple options of smart speakers such as Google Home, Sonos, Harman, etc. available on e-commerce websites and in physical stores.
Although a smart speaker is an excellent addition to your beautiful home, there is a catch. These home automation functions only work on fixtures and appliances that are internally connected via wi-fi router or Bluetooth. The smart home technology must be compatible with your appliances, light switch, plugs, points, etc. to send the signals as required.
8. Smart security
Smart security is one of the primary reasons that people are transitioning to smart homes.
There are multiple options to access smart security in your home. You can install an all-inclusive smart security system or you can install a customized home kit for a few special features as required.
Smart security uses smart cameras for your front door that automatically detect any movement outside. They also feature smart lights to illuminate and frighten any intruders and unwelcome guests.
Smart security also facilitates the use of security cameras, video doorbells and alarms to notify you about anyone trying to trespass on your property. You can take any immediate action as soon as you spot them, without having to face the intruders yourself. You can trigger a silent alarm to notify the police or use a loud alarm to baffle the invaders.
Another important feature of a smart security system is the use of biometrics and scanners.
Just like you protect your phone with your fingerprint lock, you can now lock your entire property too. This feature can also be implemented in private elevators, offices, etc.
As you can imagine, the feature is heavily influenced by military services which make it the most desirable form of a home security system.
It uses imaging software to verify your identity via partial or complete facial recognition, fingerprint, or even a code for those unfortunate times when you cannot be scanned. This incredible feature is a must-have in any smart home to increase the protection of you and your loved ones.
9. Smart Lock
A big part of Smart security is the smart lock. Aside from the scanners, biometrics, and home monitors, a smart home also features smart locks to your house so you don't need to fumble for those keys anymore.
A smart lock usually works with a smartphone app that connects to the lock internally via apple or android Bluetooth. Then you can simply press the lock or unlock button which performs the action on your front door, by itself.
Now, in any case, if you're unable to use the smartphone app because your phone ran out of battery or it accidentally broke, fear not. You're not going to be locked out.
There is a second layer of number lock that you can use to open or close your front door as you please.
This feature can be installed on any door inside the house or apartment too such as your home office or bedroom for added security. This feature of a smart home is extremely reliable and it sure does make it fun to live in the 21st century.
10. Smart smoke detectors
By law, every home is required to install smoke detectors so people know when a fire goes off or an indoor barbecue fills the house with carbon monoxide. But every so often, you have set off the smoke detector by accident while cooking a simple meal right?
You possibly wanted to break the smoke detector just to stop it from chirping but that's a fire hazard waiting to happen. Not to mention, it is illegal to uninstall them.
That is exactly why smart smoke alarms and detectors are such a desirable choice.
Not only can it detect any smoke in the house and show you exactly where it is coming from, but you can also stop that incessant chirping with a simple click.
These smoke detectors are a great addition especially if you're away a lot and your children are home with the babysitter. You can check the alarm system from just about anywhere and take immediate action as required.
If you are not yet comfortable plunging face-first into technologically advanced smart homes, you can always begin small with a starter kit of Amazon's Alexa for voice control and ease into Smart switches and smart lighting systems. Once you grow comfortable with the idea of simplifying your life, you can delve into the bigger stuff.
Your home is your nest. We know how disconcerting it is to drastically transform from a contemporary living to a smart home. However, gradually, you should definitely consider the option to minimize the day-to-day struggles.
Are smart homes safe?
One growing concern among many people is to know if smart technology really is smart enough to keep you safe.
The concern is legit as you constantly hear news about hackers breaking in everywhere.
However, any proficient user of technology will tell you that smart homes are safer than your regular homes. Of course, there is that pesky concern about hackers breaking into your phone and controlling the apps. But then again, thieves and robbers can easily break down your door and steal everything too.
At least with smart security, you can catch any intruders immediately.
As for the concern of hackers, it's like everything else. You have to be smart about the functionality of your smart home and create strong passwords and integrated security systems for your home router and voice control system.
Yes, your smart home can do everything, but that is no reason to be negligent. As long as you keep a rolling password system or install encryption software, you can breathe a sigh of relief.
No amount of hackers and intruders can bypass such sophisticated security systems.