Things to Keep in Mind While Making a Garage
The garage is more than what you perceive. It is not just a separate room that houses your cars. It can be more than that. Of course, you ought to keep in mind of the vehicles, and in case you are planning to make a new garage you are probably including more than one car (it is fine if you're not), and therefore the choice of layout comes in. Accommodating two or more vehicles in a garage can become cumbersome if the floor planning isn't executed correctly. With today's homes getting more prominent than ever, the garage also serves as storage apart from its general status of stationing cars. The fact that the garage does more than what it is supposed to be, demands more attention so that the accommodation is more in a limited space.
Here in this blog, we're discarding the notion that designing a two or three car garage layout is difficult. It is not expensive as well. Depending upon your choice, we shall suggest some of the universal ways that you can consider while designing yours.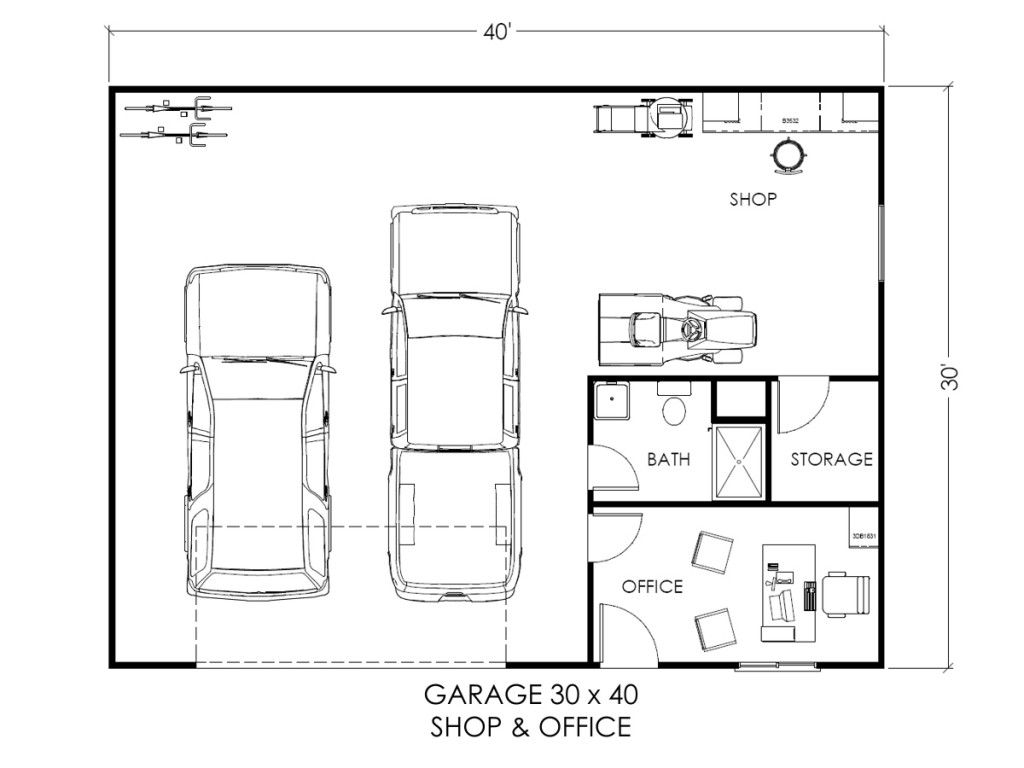 Image credits: google.com
A: Laying the Foundation
Decide the Garage Type; Attached or Detached?
Both merits and demerits are there to consider when you choose your garage type. There are usually two types used in the household standard- attached garage and detached garage. As the terms suggest, attach garage will be attached to your house and the detached won't. Modern house designs discard the idea of an attached garage near a stunning outhouse design. You have more choices to choose concerning design if you have opted for a detached garage. It won't be the same if the garage is attached. Options become limited. You can choose to place a detached garage as per your convenience, which won't be the case with an attached garage.
Furthermore, you can even add a living space above a detached garage. In the same way, from a convenience perspective, an attached garage is more convenient. You don't have to step out in the rain to reach there (for example). If you are going to store more than one car, it would be better to go for the detached option.
B: Setting the Layout
How do you want your garage to function? It's not a stupid question, as you would like to make the most out of it and not just store vehicles. For instance, your garage can double as a storehouse, a shop, a workshop, and even a living space. The layout will determine the usability.
Let's say, for example; you have opted for a three car detached garage. Now you are supposed to choose the entrance of the garage- there may be three separate doors or one large door and one small. Next, you have got to pick in which orientation would the cars be placed? Then you have to select the type of entrance- overhead doors, shutters, collapsible, slider and so on. After this, you can move on to the utilities like setting a living space on the roof of a detached garage or churning out some space for your workshop. Therefore, you are supposed to ponder on the layout design of the garage depending on how you want to use it.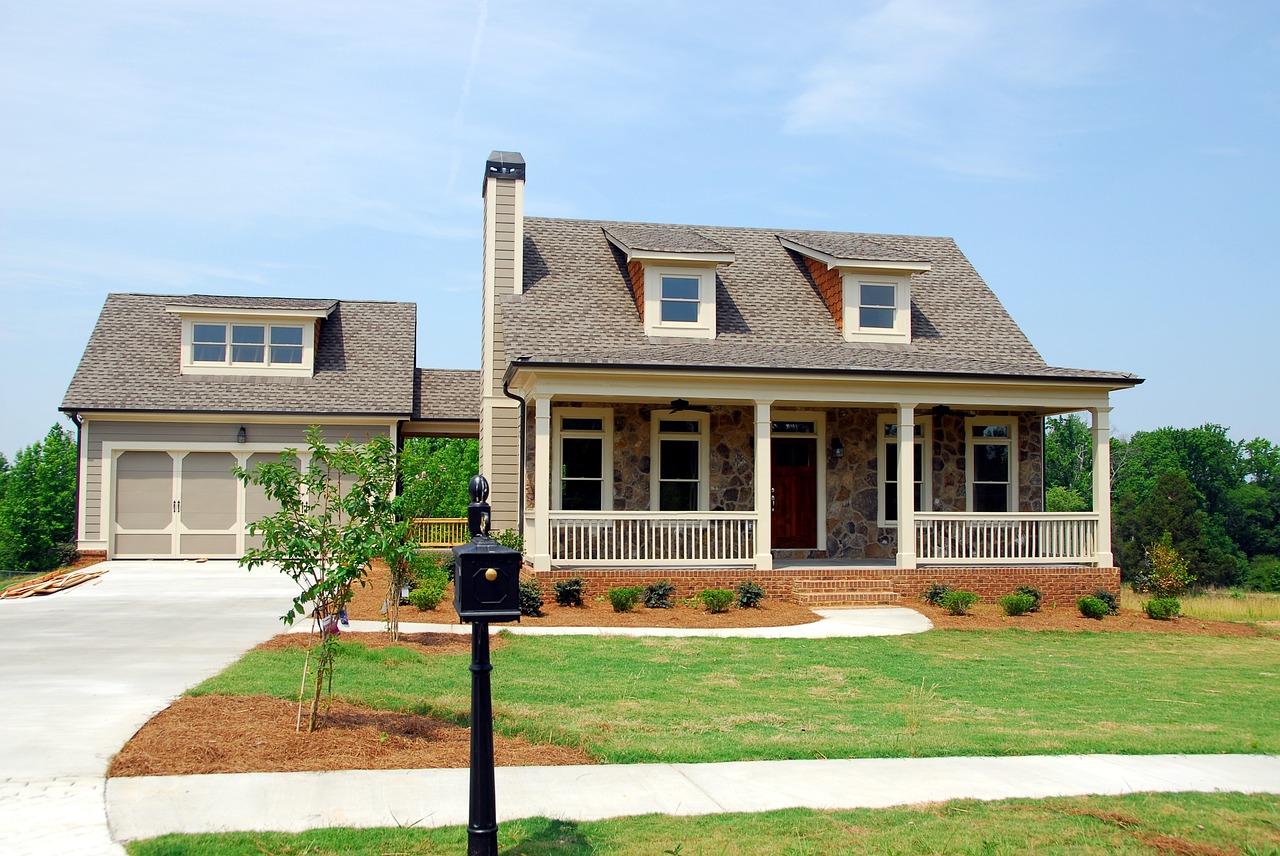 Image credits: google.com
C: Embellishing
After you have got the basics of establishing your garage, it's time we move on to the decorating parts as well. A garage need not be a dark space where you enter to park your car. It can be your second house as well. Choosing minor choices correctly like colors and decorations can add a lot of charm to it. Here are the major ones mentioned:
Colour your garage in your way. Colours are often close to your heart, and you shall find the garage more interesting. Apply cheerful and happy colors in there. Bright and warm shades can be empowering. You can also try out some bohemian colours
You can make way for a fake mudroom. If you happen to enter your house more through the garage and less through the main entrance, you can jolly well make a fake mudroom for storing shoes and hanging clothes. Also, a beautiful picture and a wall clock on the wall would add to the beauty.
Ensure the floor is not usual and dull. You might think because it's a garage you can let the floor just like that, then think twice. You can cover the floor with snap-together tiles, roll on mats and even concrete colors.
Use a corner for your own. You might be a writer, or a painter or anything, utilize a corner of your garage for yourself. Install a workstation, or a music system or something like that.
Utilize the walls. Because most of the floor will be occupied by your cars, ensure that the walls are utilized creatively. Install hangers to hang your garden tools, make shelves for storing car cleaners and the like, and make cupboards for keeping machinery and so on. The idea is to use the walls and floor as much as possible. This is not just for utilization but a great embellishment as well (as long as you maintain an order).
Take care of the exteriors. Modern detached garages often mimic the house next. The garage doesn't look like one and seems more like another house next to your home. Using matching windows, tiling and colors, you can achieve that symmetry.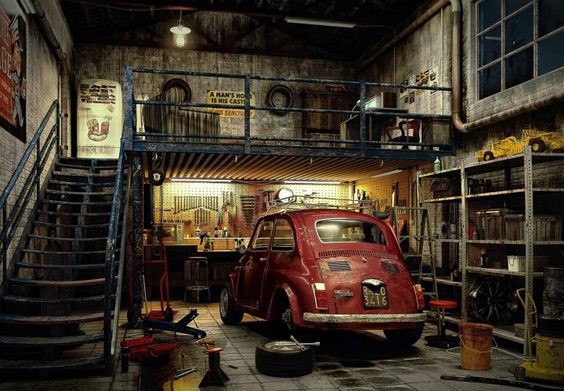 Image credits: google.com
D: Using the Roof
Pause a second and imagine, a two-three car garage will have a large roof. Why not use it? Yes, you've guessed right! You can easily make a comfortable second space for yourself, and the family provided you have a foundation and permit to construct another floor. You can craft a living area of your own on the roof of your garage. It may not be as big and spacious as your house but will be enough.
These were the essentials you can consider while establishing and decorating your two-three car garage. Did we miss on an important consideration? Comment below.