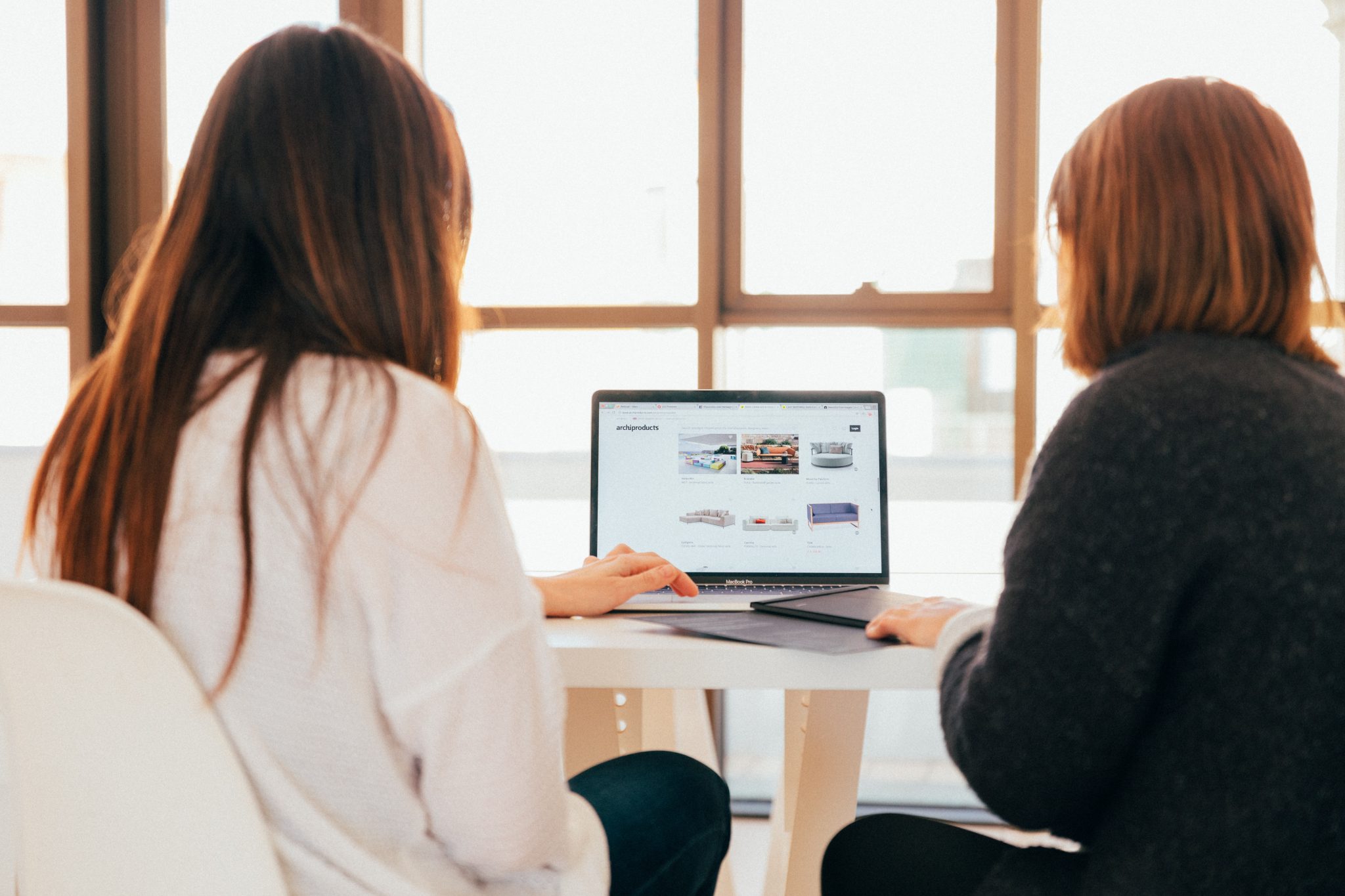 Image credits: Bellacor.com
Create a schedule

If you work from home, you must create a schedule and stick to it to help with time management and personal sanity.
Create a designated space for your work:

This is especially true when working from a home office. Keep your work and personal life as separate as possible.
Take time to get organized:

This may seem like an oxymoron. Taking time out of your busy week to organize your swatches, creating a binder with ideas, and filing away you are loose papers will be well worth it.
Have the right tools:

If you don't have enough shelving, file cabinets, etc. to keep your space in working order and innovative ideas for office interior design, you will always be frazzled. Of course, they need to be beautiful as it needs to reflect your personal taste, but there are a lot of options available to do so.

Know when to say no:

Likely, you are a person that will take on most any project asked of you. If you seem to be pulling consistent 12-hour shifts for months on end, it is time to re-evaluate. Burnout will not do your career, your clients, or your time any good.

Delegate:

It's okay that you don't have time to do everything that needs to get done. Consider using freelancers, couriers, and interns to help you get the work done. In the end, your time is worth far more than the minimum amount that some of these services will charge. Better yet, if you already have a staff in place, trust them to do the job you hired them to do. This will be two-fold, you will be saving yourself time and expanding another person's resume. It's a win/win.
Use templates:

Templates can be applied to many different things in your world. This may include email responses, proposals, billing, webpages, blogs, and even floor and room layouts when you start a project. Think about your projects and tasks and what you could turn into a template.
Take a vacation:

That's right. Time away from work will actually make you manage your time better. That is if you truly leave your work while you are vacationing. A few days off will do you and the clock good.
Take the end of day activities:

There are two things you need to do at the end of every day. One, clean up your desk and get your computer desktop in order and read some blogs related to interior designing such as modern vs contemporary designs. The next thing you need to do is to make an agenda for the next day. You will be surprised how much smoother tomorrow will go.
Disconnect:

When you need 100% focus, turn your phone off. Ignore your emails. Turn on your favorite music and simply focus.
Eliminate negative:

Even though a tip earlier was to keep personal separate from your work, your personal relationships will spill over. If you are dating someone negative or have a friend that pulls you down this might be the time to cut ties. Don't let their negative perspectives impact your day and your future.
Get physical activity:

Moving will give you more energy which will make you more productive which will save you time. So get up and move for at least thirty minutes. As it turns out, those doctors are right!
Adapt to technology:

Don't be scared of it. If there is an app or software that will eliminate tasks or help you to complete tasks faster, go for it. Reference the top 15 tips to get you started.
Address your inbox:

This could be a list in and of itself, but this is a good starting point. We have all have been there. Email is overwhelming. Help minimize the stress that can come with your inbox by using rules to go to categorized folders. This will only take you a few minutes to set up but will keep your inbox organized. As an extra tip, unsubscribe to emails that you don't need/want or that you simply don't get around to reading even if you have the intention to do so. It's ok. Just let it go.
Batch your tasks:

That's right. Think Henry Ford style. If you can do things in an assembly fashion, you will get more done throughout the day. Have a client email to send or two or three? Send them one after the other. Picking out swatches for one client's chairs? You already have the swatches out, pick them for another client as well. Placing an online order for a client (hint, Bellacor Pro is another resource for time-saving because you get a dedicated account representative)? Do it for two. You get the idea. Batch it.
Click to rate this post!
[Total:

0

Average:

0

]