Home » Blog » A Complete Guide To Video Marketing for Interior Designers
What is Video Marketing?
Gone are the days that still image advertisements adorned newspapers and billboards everywhere. There has been a wave of new-age advertising with the onset of social media and the slow death of email marketing.
The chief strategy among them is video marketing. Before, only established firms and multinational forms had the financial capability to bring out a full feature video advertisement on TV. But now the tides have turned where even small businesses can make a campaign from the comfort of your home with almost no cost to you and simultaneously guarantee a large audience as well.
Read also – How To Market Your E-design Services?
Why is Video Marketing Important for the Interior Design Business?

The advantages of undertaking a video marketing campaign are many. The interior design field is highly competitive, and catching the eye of a potential client can make all the difference. There is no better way to get someone's attention than a stunning video. A video advertisement has the unique capability to keep the user engaged as long as the content is good. 
Running an effective content marketing strategy helps you connect with your potential clientele. When you feature in an ad showing off your interior design acumen or hosting a walkthrough of your latest projects, a sense of trust and credibility is created in the viewer's mind. You let the audience take a look inside the workings of your firm, giving them the sense to connect with you on a professional level.
There is no better way than a video on YouTube for effective SEO (search engine optimization). You can build backlinks to your sites, your LinkedIn or Houzz profile from YouTube, boost your channel likes, and eventually drive traffic to your social media channels.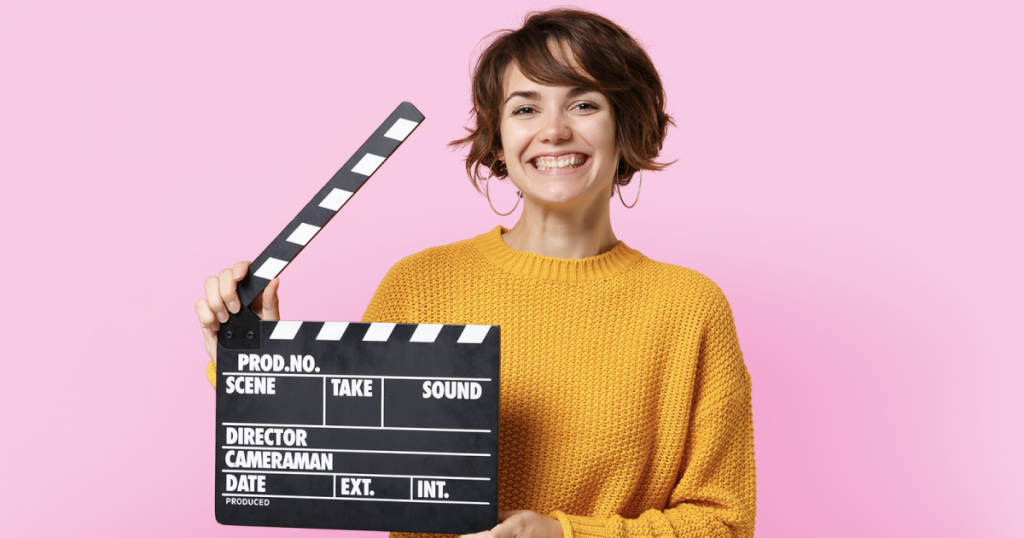 Image Credit: biteable.com
Adopting an effective social media strategy has a considerable impact on search algorithms. One must remember that its parent company, Google, owns YouTube so whatever you post or hashtag concerning your video can automatically be linked to Google searches as well. 
As per recent demographics, people only retain 15% of the information they have heard, but they can contain a whopping 72% when they view relevant videos or advertisements. This proves that if you want to be in the minds of a client when they think of interior decoration, you should be out there making high-quality content and promoting your firm. 
As of 2022. 80% of online traffic is video advertisements. Imagine the outreach you can have to advertise your services to 80% of the viewing population.
Read also – 15 Ways To Get Local Clients for Your Interior Design Business
Types of Marketing Videos (What kind of videos suits for interior design business)

While designing a successful video advertising campaign, you need to prioritize the type of videos you produce. The kind of video you choose to do can attract different audiences accordingly.
Ideally, it's always advisable to start with small video bursts that represent your goals, objectives and the kind of work that you do. These videos will help establish your brand image and awareness about the design services you offer. Following are the types of videos you can consider making concerning running an interior design firm. 
Videos that describe any process or idea can be called How-to videos. E.g., how to get cement plaster finish for your accent wall. Such videos can find you potential leads searching for ideas for their home and enlist you for their project.
It is said that when you give away knowledge for free, customers tend to think of you as a friend or well-wisher and are most likely to approach you to get their work done. 
As the name suggests, presentation videos showcase your ideas, infographics, projects, and other works that you have completed. This gives a better idea to the customers looking for you and helps them decide whether their interests align with yours. In addition, it is a great way to meet like-minded clients and potential customers who can probably give you a carte blanch on their projects.  
You can also dawn a blogger's hat and document an event or a famous project in your video. These videos are used to gain a higher view count since you can make a video blog of something notable.
In this case, when the client keys in the search parameters for that renowned project, they may arrive at your video. Moreover, your viewers will understand how you perceive things and process your thoughts.
4. Tutorials and explainer video

You can make tutorials to inform your audience of something fresh or new to build that you have discovered or used in your projects. Imparting knowledge about a topic is the best way to garner views. When you share information, the viewers subconsciously trust you more and eventually look you up if they like your work.  
Live videos create an immediate buzz and drive instant viewership and traffic to your channel and social media platforms. You can also host a webinar to address a particular home decor style in trend to garner more views.
However, while shooting a live video, one must keep in mind that you need to be extremely sure about the content you are covering and if it will interest your fan base. E.g., A quick case study of a celebrity house.  
What are the Benefits of Video Marketing for Interior Designers?

The field of interior designing is all about creating engaging visuals and aesthetics. Hence, for any customer to work with you, they need to see how you transform any space into something stunning. This can be quickly addressed by strategic digital marketing, where you can showcase your work to new clients all over. 
Having a good marketing campaign in place can help you increase the number of sales conversions. In addition, your brand or style of interior design will get a higher rate of brand awareness in your immediate locality, encouraging walk-in clients as well. 
10 Best Practical Video Marketing Tips for Interior Designers

Before you start making videos on the fly, it's essential to have a strategy in place. You need to plan your content and what you want to showcase and achieve from your video.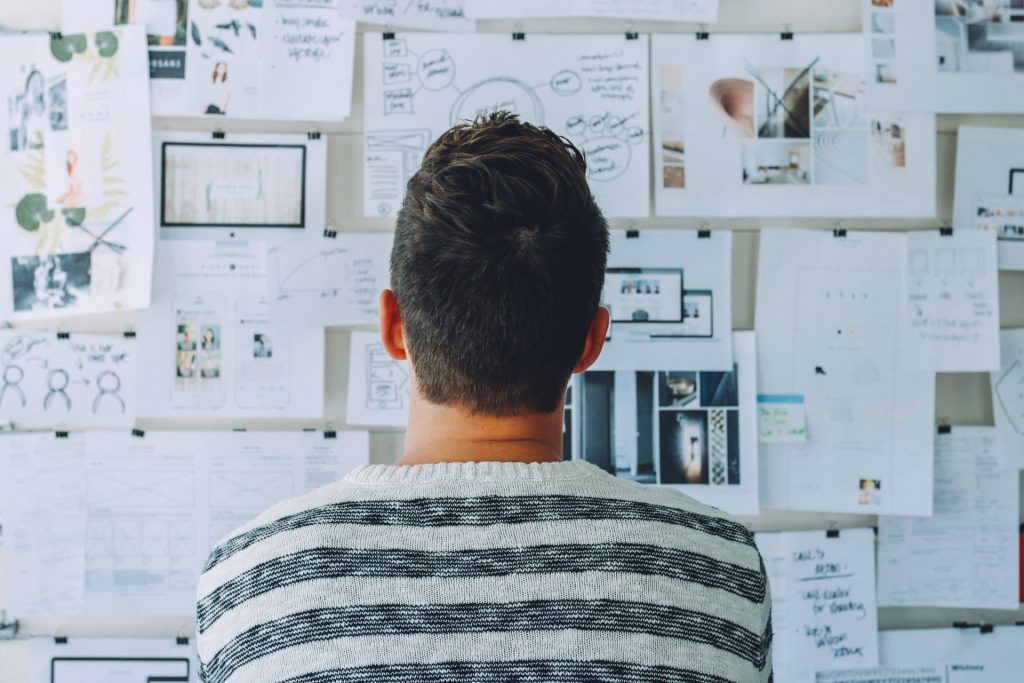 Image Credit: pexels.com
Like any good movie, your video requires you to pen down a script. The script should have details about what you will speak about and when. It should co-relate to the visuals you would be shooting or editing in the video. 
Read also – 10 Best Inbound Marketing Ideas for Interior Designers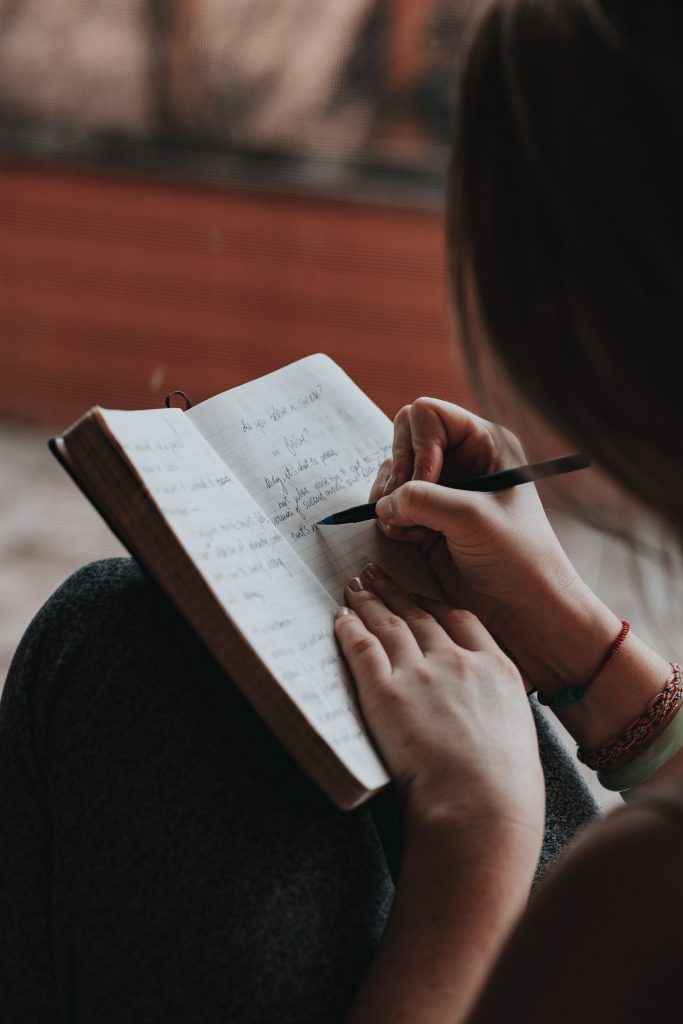 Image Credit: pexels.com
3. Understand and use your cameras
The most integral part of the video is the camera. You can use your smartphone for excellent 4k video shots as a novice. You would need to learn a few camera skills, such as the natural lighting required while shooting or the most flattering angles that will make your project look even better than it is.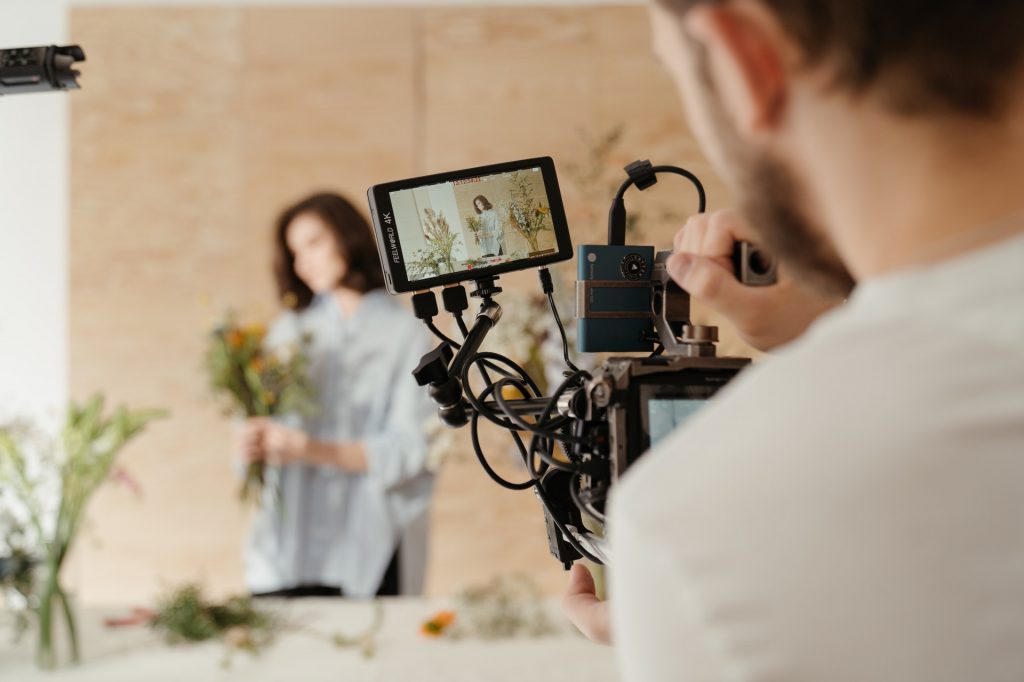 Image Credit: pexels.com
The most common video marketing strategy is where you can showcase your finished projects. For this reason, you must understand the power of props in shooting your space. A tasteful coffee table book, a touch of some green, and some client testimonials can liven up your video.
Read also – Influencer Marketing for Interior Designers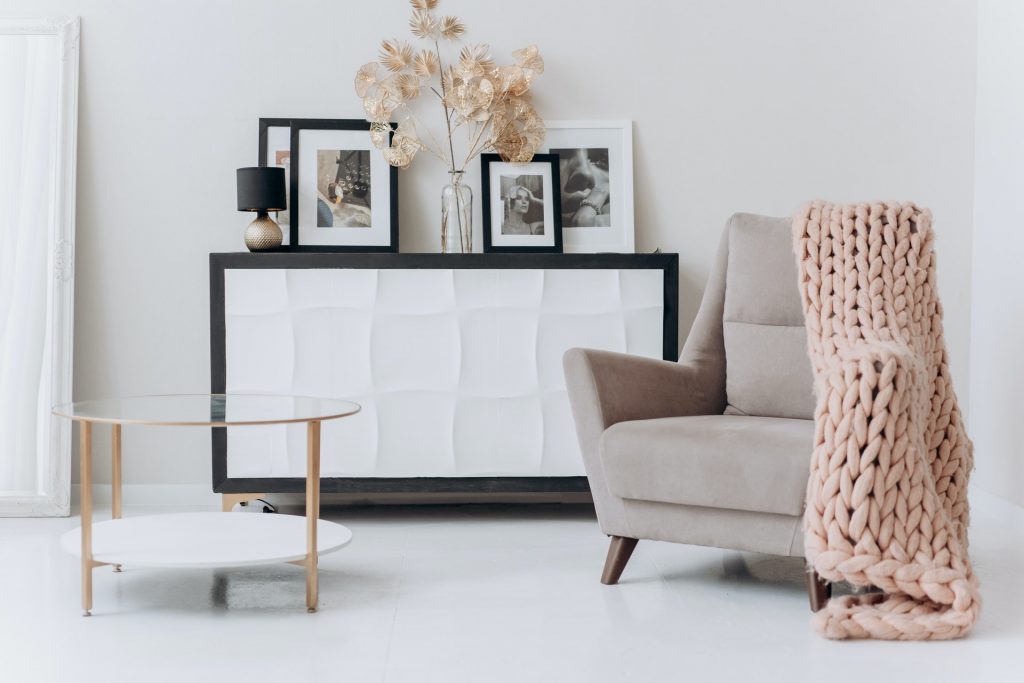 Image Credit: pexels.com
If you plan to be on the video, like in the case of some tutorial videos, you need to brush up on your enunciations and how you appear on camera. Make sure your speech is straightforward while explaining a topic, and keep smiling while you do so. A friendly face can go a long way in viewers remembering you when they need some work done.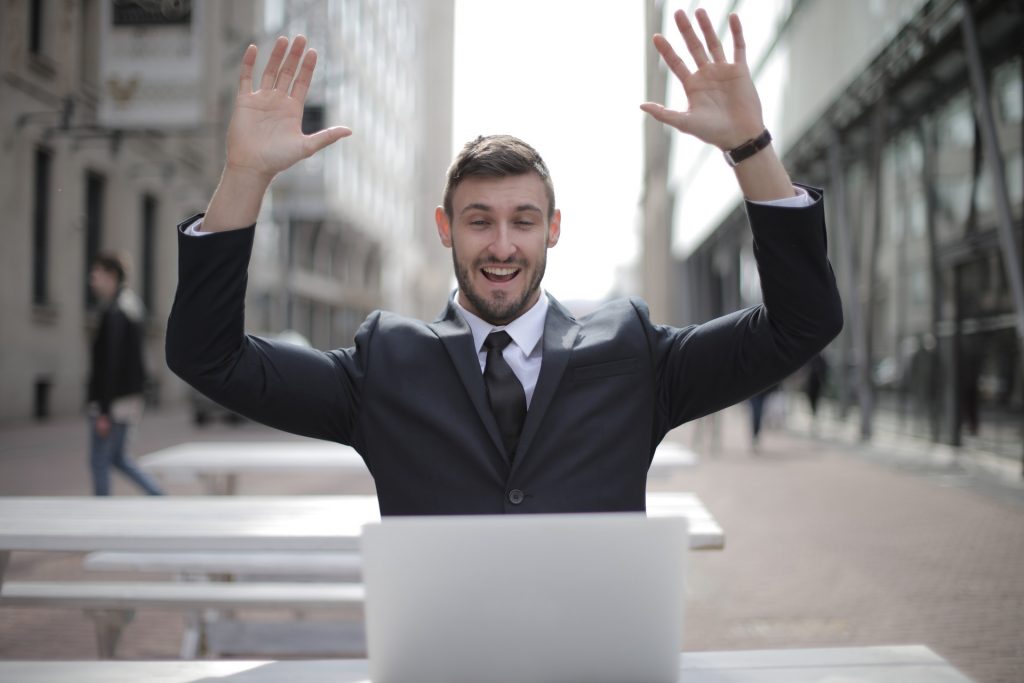 Image Credit: pexels.com
Always make multiple shots and video bursts of a single scene. You can always add or remove the best among the lot while editing your footage. If you feel you can do a particular shot better, then, by all means, do it.
Read also – Editorial Calendar for An Interior Design Marketing Plan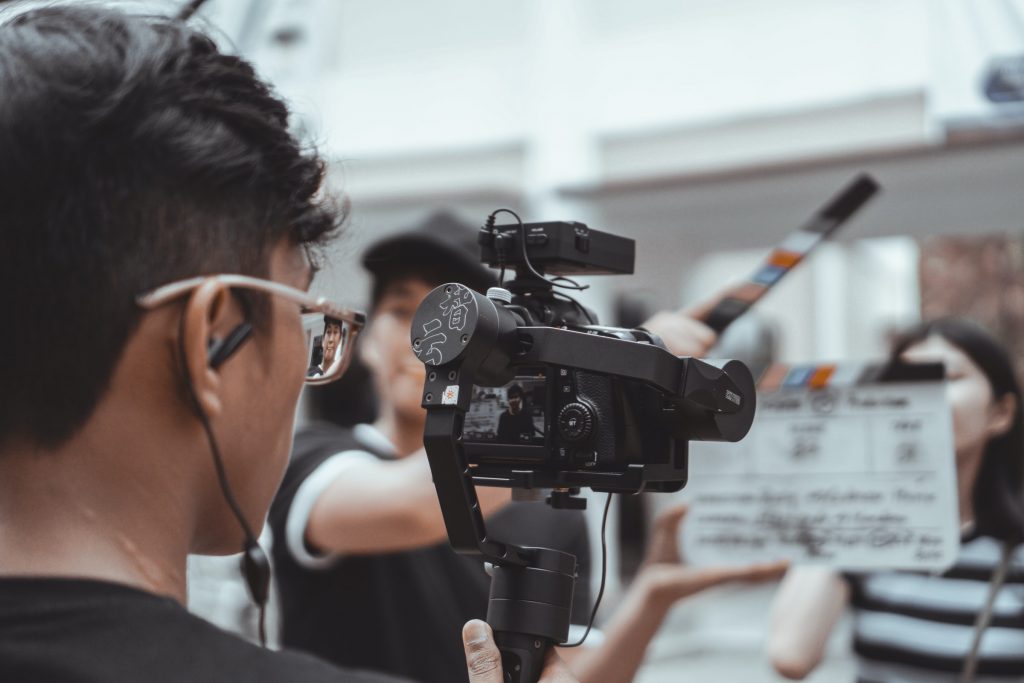 Image Credit: pexels.com
While shooting a video, you may need to shoot separate scenes at the exact location, like an interior designing project with people already moved in, perhaps. But it may not be feasible for you to go and come back at a later stage. Hence, you must organize your footage location-wise so that you can plan accordingly and make the most of your time.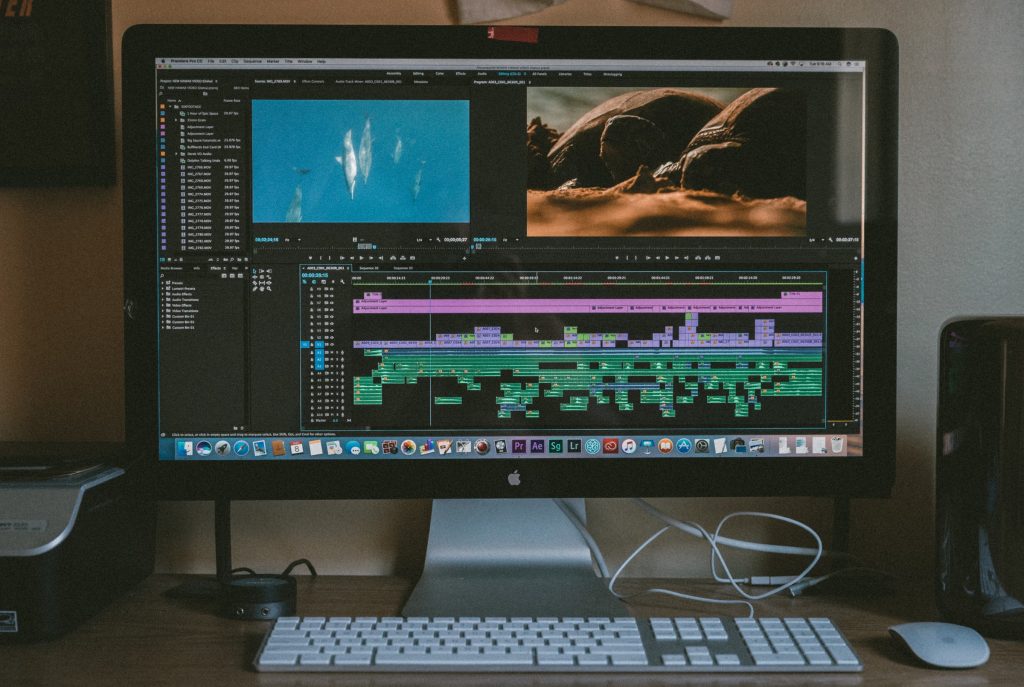 Image Credit: pexels.com
After you shoot all that is required, take time out to edit the scenes, make jump cuts, remove any background noise and adjust the coloring of the video before you publish it. A well-edited video looks professional and makes your target audience feel like you love your work.
Read also – 13 Expert Tips To Get New Clients For Your Interior Design Business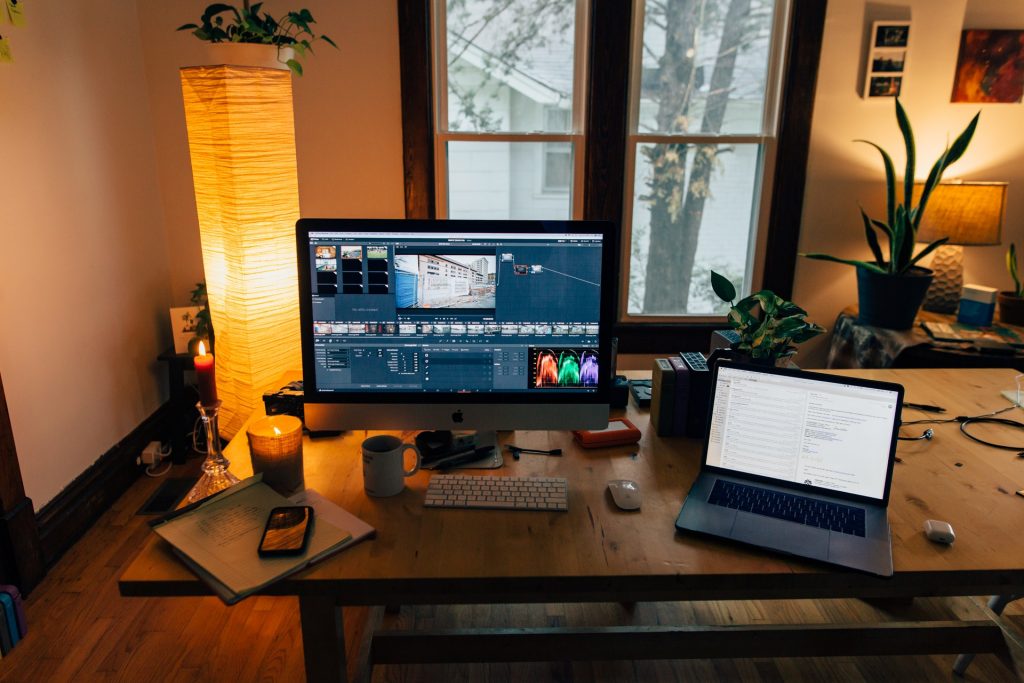 Image Credit: pexels.com
No video is complete without background music. You can either go for licensed music or find any royalty-free music from sites like Bensound with great tunes to elevate your video to another level.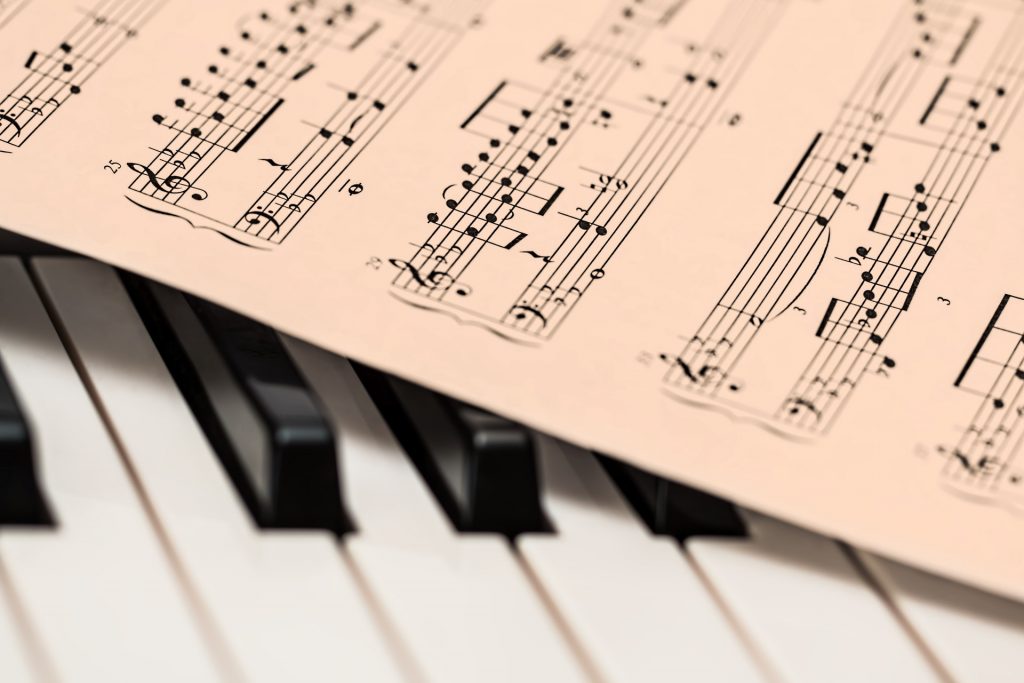 Image Credit: pexels.com
10. Record your voice-over
Suppose your video has you speaking or explaining an idea or a project. In that case, it's always advisable that you record your voice in a zero background noise space and add it into the video separately. Your video would end up feeling more sophisticated.
Read also – 23 Best Ways To Market Yourself As An Interior Designer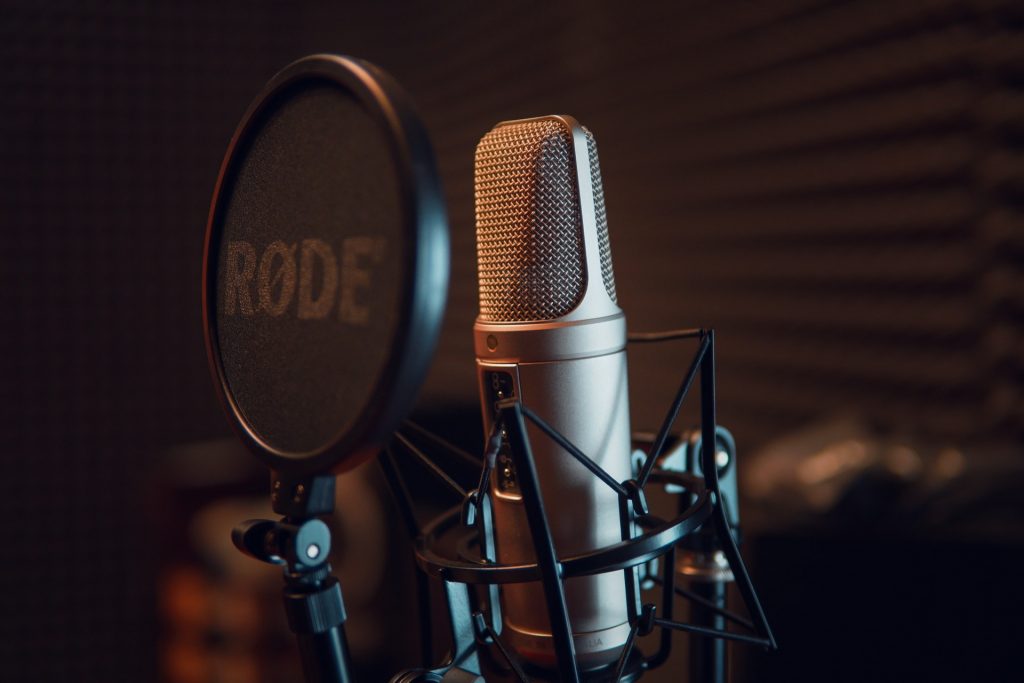 Image Credit: pexels.com
Software and Tools Required for Interior Design Video Creation

You would need a host of good software and apps to create some breath-taking videos. The following tools can help you craft good videos for your content marketing campaign.
1. Animoto
You can use this tool to make quick videos if your video is based on a series of photos like project samples. It has two built-in options – A slideshow and marketing, which you exploit to a considerable extent.
2. Biteable
 Biteable is famous for being a quick and easy hack to make engaging videos by clicking a button. Its interface is straightforward to grasp, and you can always hit the ground running with this tool.
  This website is one of the best places to find royalty-free music for your videos. The platform boasts of music created by 5000+ artists and continues to grow.
4. AudioJungle
This website is known for normal sounds that you need to add to your video for dramatic effect. However, it has everything from whooshes to full-length songs as well.
Read also – 15 Best Free Interior Design Software Tools
Top Video Marketers in the Interior Design Industry

It's always good to have a role model to start your video marketing journey for better and guaranteed results. Following are some of the leading entrepreneurs in the industry you can derive information from.
With a subscriber base of close to 1 million and being the most-watched interior designer on YouTube, you can not go wrong in watching her and getting inspired. 
If you practice a low-cost but high-style aesthetic design process, then this is a channel you should follow. Mary Elizabeth caters her videos to a particular niche, and there is much to learn from how she conducts her videos.
An excellent reference point for you in making informational and How-To videos. They have a lot of content showing the practical implications of good design and several design tips that you can infer from. 
4. Studio McGee
Studio McGee is an interior designing firm run by a married couple. Their unique selling point would be the high-end equipment to create outstanding visuals for their projects. 
This channel is a diamond in the rough for a vintage design fanatic. Even though she has only 50k subscribers, her fan base is very niche and is entirely devoted to her content.
Read also – Top 20 Celebrity Interior Designers
You may find the need to gain some additional insights by getting in touch with a designer already into video marketing. In that case, you can find them plenty galore in the Foyr community. The community is full of industry novices and stalwarts and is always there to guide you in setting up your video marketing campaign.
In a nutshell, you as a designer need to ride the wave of video marketing if you want to expand and grow your interior design business to new heights.