Home » Design Ideas & Inspirations » 9 Best Kid-friendly Interior Design Ideas for Your Home
Kid-friendly Interior Design
A kid-friendly home is like a warm and cozy cocoon where children can grow and thrive. It's a place where they can be free to explore, play, and imagine without fear or worry.
A home that is designed with children in mind is not just a collection of furniture and home decor but a reflection of love and care.
Designing a new home that is both stylish and functional can be a challenge, especially when you have children. A kid friendly interior design requires careful consideration of various factors, such as safety, durability, and functionality, without sacrificing aesthetics.
Whether you are designing a nursery, dining room, kid-friendly living room, playroom, or kid's bedroom, it is essential to create a space that encourages your child's growth and development while also reflecting their unique personality and interests.
In this article, we will explore some tips to design a child-friendly interior that is both practical and stylish, ensuring that your child feels comfortable, safe, and happy in their space.
Also, Read: 10 Best Teen Bedroom Ideas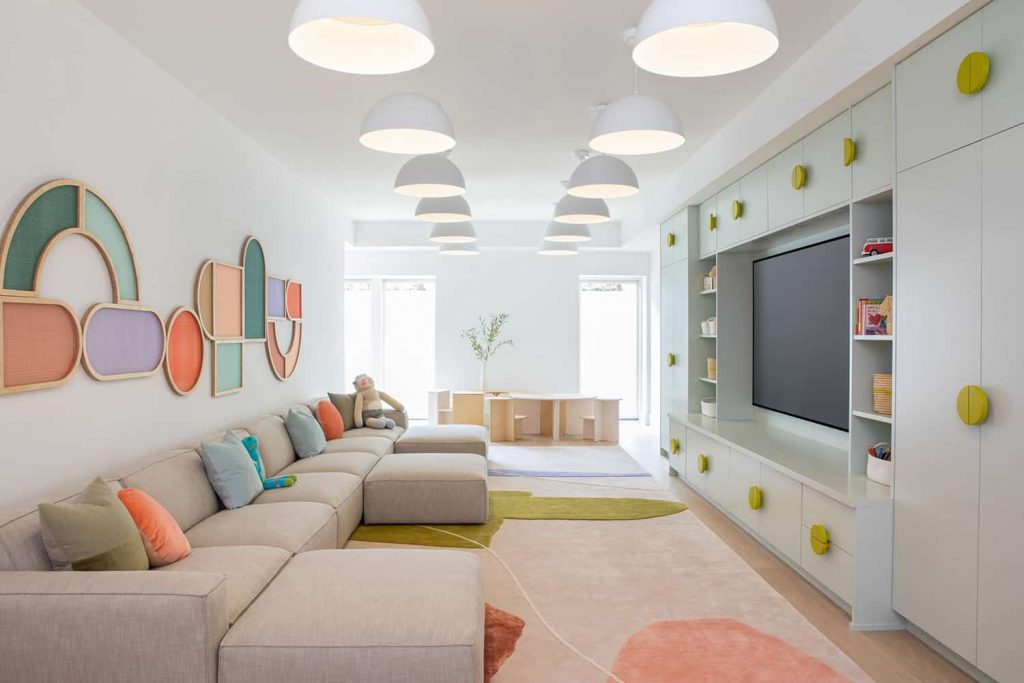 Image Credit: onekindesign.com