Home » Interior Design » The Difference Between Architecture and Interior Design
Architecture vs Interior Design
Every building has an embedded story behind its walls. The two careers fuse together in synchrony to make the building and its indoors functional, pleasant and appealing. Interior design and architectural functions are closely related and it is easy to confuse the two. However, their major differences are distinct.
Let us find out their differences and clear the confusion. Architects are adept at structural problem –solving and architects design creatively for both interior and exterior building designs. The interior design concentrates on a space's functionality while interior design focuses on aesthetics.
Architects focus on interior decorations, space planning, design processes and they know how to create life in dull spaces. The main differences are realized before the tenants' occupancy in the new buildings. 
Interior architecture focuses on the interiors and its functionality with the intention of individuals living in it. Interior architecture is a composition of other disciplines like arts and science in fulfilling the creation, restoration, and re-adaptations of the inner spaces.
When an individual wants to transform a space to suit a specific function in a built environment, it can be easily transformed by knowledge in interior architecture. Some architects do decorate just as interior designers, sometimes due to exposure and experience from working with interior designers.
Read also – Interior Designer vs Interior Decorator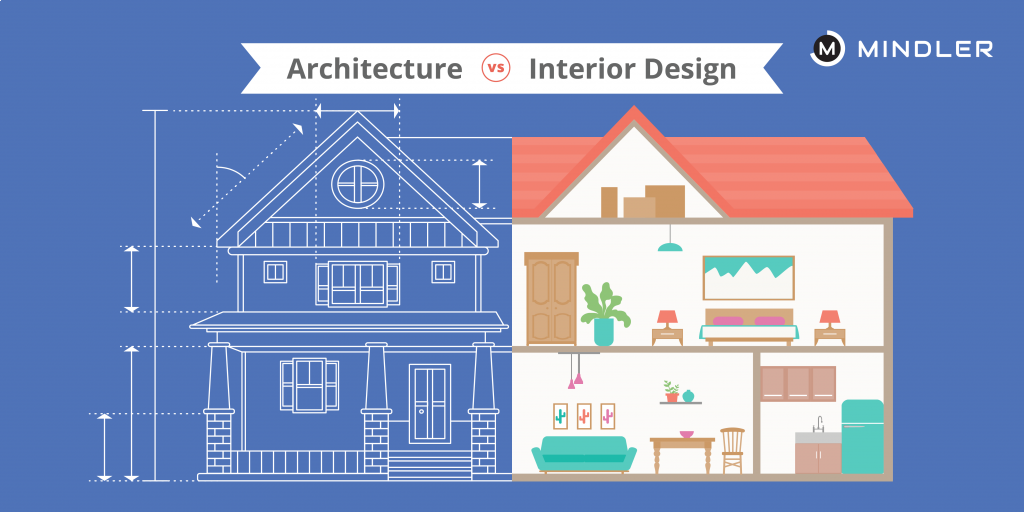 Image Credit: mindler.com