It's the first thing that strikes your eyes when you enter a home and it's tough to maintain. The living area halls of most homes languish in the despair of its owners who try all that they can to make the best use of them. But lucky for you, there are some tried and tested ways that you've probably never heard of that can turn your living room into a shrine of purpose, convenience and affluence.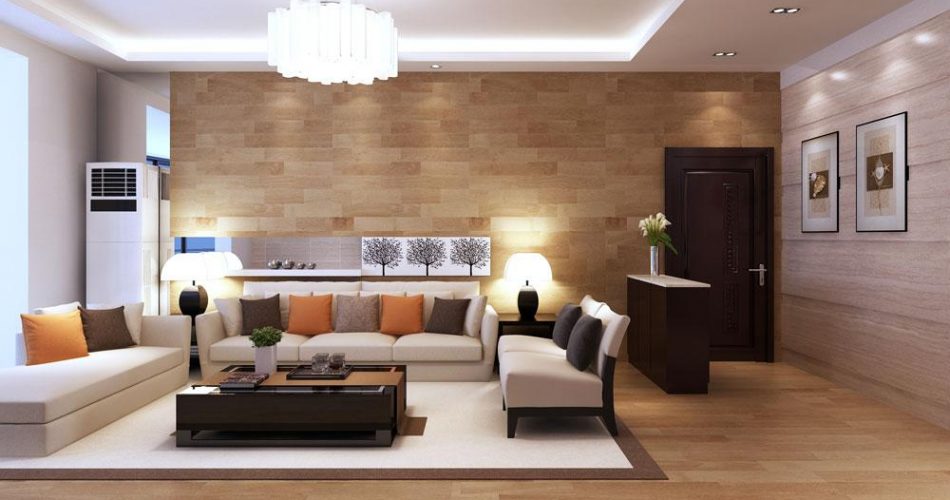 Image credits: designtobira.com
1. Why Living Areas Must Be Reused In Other Ways
Spacing is a constraint that cuts down on the prospects of getting the dream look to your home. But that shouldn't deter you from experimenting with the space you have and find ways to repurpose and reuse the very same rooms for a number of different functions.
Repurposing and finding new uses to the same rooms can also help reduce the necessary costs for what would seem like a jubilant new addition to the home's interior design. Instead, just graze through these unexpected but foolproof ways to get more bang from your buck(or more uses from the same living are hall).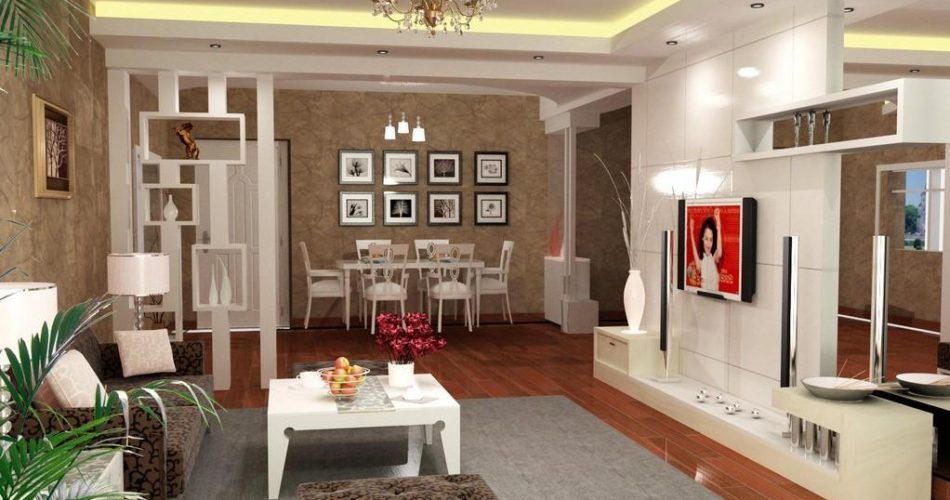 Image credits: crismatec.com
2. Create A Dashing New Kitchen
If you've got a living room that's just closely next to the kitchen, it wouldn't hurt to give the extra space some royal treatment by adding a buffet and a hutch.
Warm up the space with lush drapes, ceramic styled paints and maybe a chandelier that uses a dimmer switch to create serene surroundings and kitchen design layout ideas.
You could even add some eateries and utensils on a trolley that complement the décor and use the trolley when its dinner time.
This is a nice substitute to ramp up the styling of any extra unused space, especially if the kitchen is too small and stuffy to accommodate many people.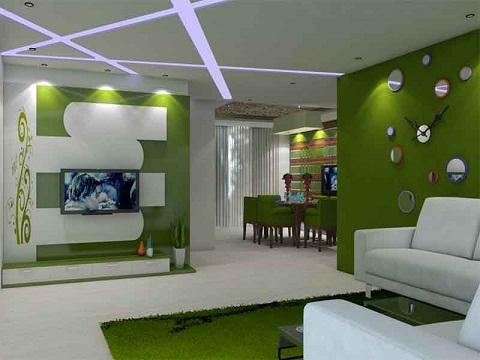 Image credits: pinterest.com
3. As An Extra Office Space
This would be more suited for those that work from home or would like to turn their home into a workstation that looks professional and welcoming.
Most interior designers would recommend focusing on the living area to be used as a makeshift office simply because there's enough room to spare for any clients and customers. Have a few walled separations that would make the room feel even more professional.
Simply arrange and align the home furniture and replace it with some nature styled metallic finishes. Innovative ideas for office interiors stick to colours like black, grey and white and avoid adding too many details that would make the room feel a little too personal.
You might have to think about investing in some shelves and filing cabinets to accommodate new documents.
4. Create An Extra Bedroom
As much as you might enjoy hosting for friends or family members, it's often a headache to think where you're going to accommodate everyone, especially if they plan on staying for the night.
Don't loosen up your wallet to pay for a hotel, instead create an extra bedroom from any living space.
Think of a foldable bed arrangement that can be used from the end of the hall in a bi- or tri-level home.
If you've got the time and resources, then think about working on adding a door and a built-in closet placed specifically at the corner of the living room.
Fit in some large and modern bedroom design furniture that would work in any living space as well with nature-inspired
5. Extend It To Another Dining Spot
While it's not exactly a kitchen per se, extending the size of the dining room can be great especially if it's within a few meters from the TV and the balcony.
If the kitchen seems too small to fit in a dining table that's large enough to feed a large number of people, then look towards the living room.
This can raise the value of the home as well and would give you a reason to demand higher amounts, should you ever sell or rent the space.
You'll have to hire a maintenance crew to design the lighting and any extra appliances that would make it more wholesome.
Add some multipurpose draperies and storage shelves to give it a full revamped touch.
For the party crew, how about bringing in a mini home bar that has dark wood cabinets and high stools.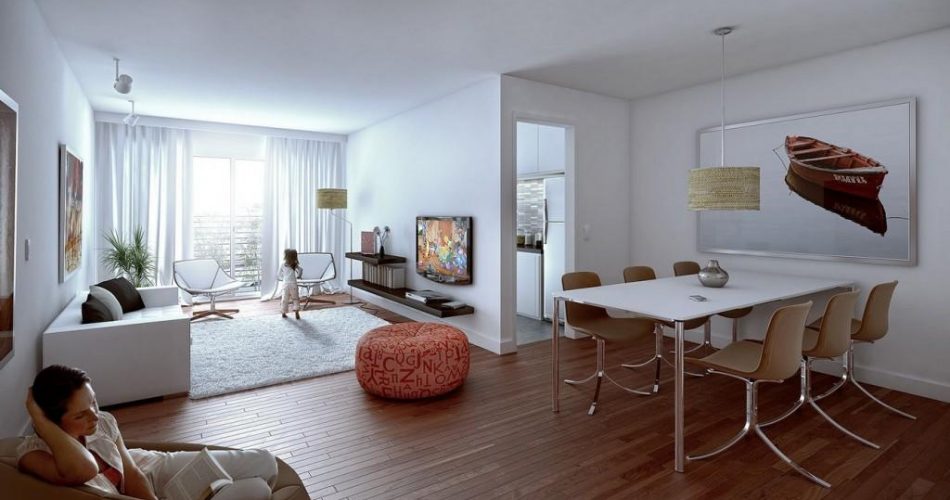 Image credits: irlydesign.com
6. Extend It To A Game Room
Bring up the energy of the common living area hall by adding some tabletop games and maybe a modest little scoreboard to keep things going.
A lot of homeowners are beginning to realize that living rooms shouldn't be the typical spot to simply sit and converse.
Let your inner player come out and place some arcade style game tables that make it easier for guests to connect with you.
The bigger craze these days is dedicating a special room in the living hall just for physical based computer games like the Kinect.
Not a whole lot of interior designing would be required except the occasional flooring and wall patterns.
Ensure there's good light entering the area and there's enough space for people to move around.
7. Extend It To A Small Study
If you've got a thing for books, why not channel that love by making a small yet sturdy library with your best and most loved collections.
While most interior designers say that such additions can be excessively clutter-creating, lining the walls with bookshelves is better than letting space sit idly for no reason.
You could just start with a quiet little corner with lined shelves and a window seat or indoor bench.
Add some cushions to create a cosy reading atmosphere with a tabletop light to help people read.
Flaunt the bookcases with any personal collections, college novels or even a BlueRay DVD collection.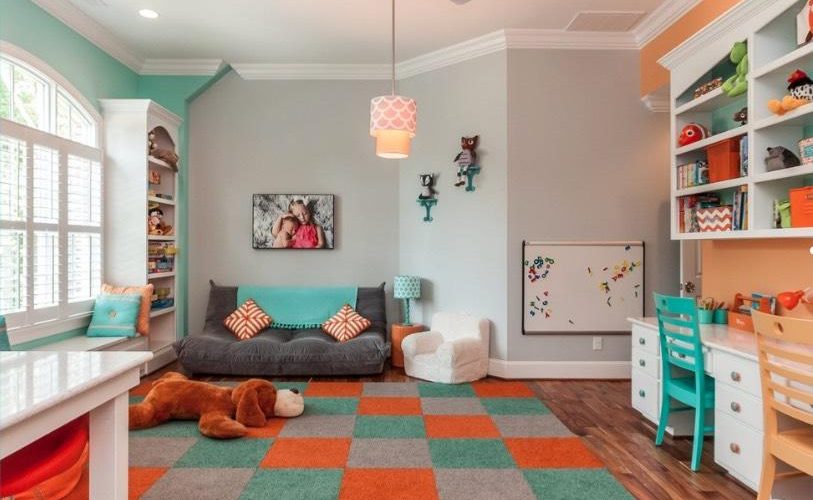 Image credits: nobailout.org
8. Children's Play Room
Imagine the scenario. You've got guests arriving in some time and the bundles of joy keep running around causing chaos. You've got things to attend to but need to keep a close watch on the kids as well.
Converting the living room into a small play area can be a great idea for the adults to get together while actively watching the kids as well.
The best thing to do is to simply add a storage cabinet or chest with toys stored away.
All this can be designed in one corner of the room adjacent to the central table where everyone sits.
In today's world of modern living spaces, finding new uses for a room can be tough but it's not impossible. Formal living rooms should be used for entertaining guests and family and not collecting dust throughout the year. Think outside the traditional sense and get moving to give your living room the touch it deserves.