2020 will go down in the history as the year of coronavirus pandemic. It has impacted the way we function, exist, or simply live our lives. The growing use of the virtual medium, spending time indoors, maintaining a social distance even with your close friends, etc. are some of the changes in the social fabric. All these changes reflect on the workings of different businesses as well. Could it be that the interior design services remained unaffected by the whole covid madness? Of course not! The pandemic has affected the interior design industry significantly and the footprints of its effect will be visible in the times to come.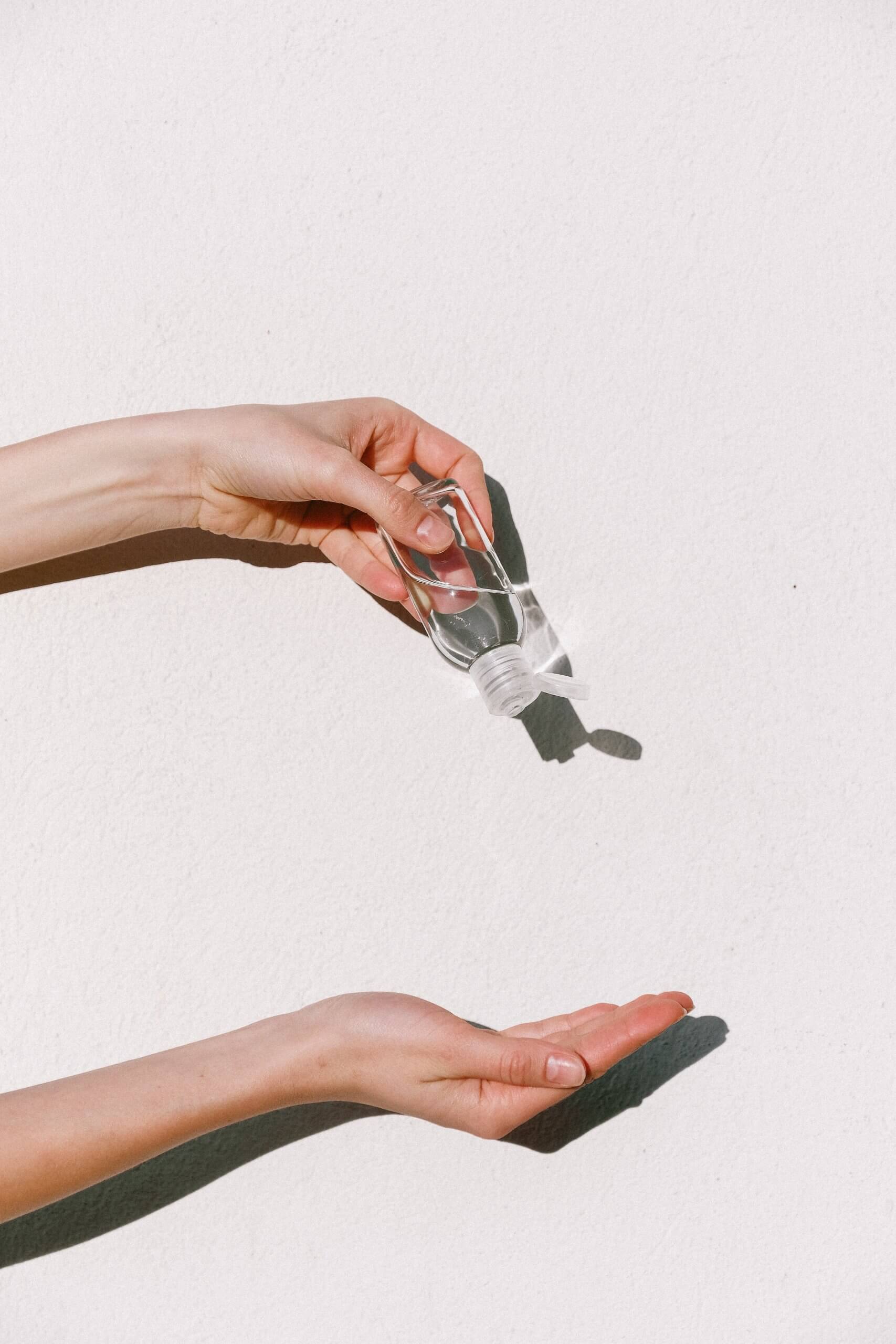 The Economic Slowdown
The impact of the pandemic can be seen in the design industry. One obvious impact relates to the lockdown caused due to covid.  Interior designing is an on-field job, experienced a halt because of the lockdown. The lockdown has led to a slowdown in the economy which insists that people stick to a tight budget. Things may or may not get better anytime soon.
As a precautionary measure, people are spending money only on their necessities. Interior design being a luxury has taken a back seat for a while. In a survey conducted by the American Society of Interior Designers (ASID), 70% of the respondents expressed high levels of anxiety and concern with respect to the future of interior design.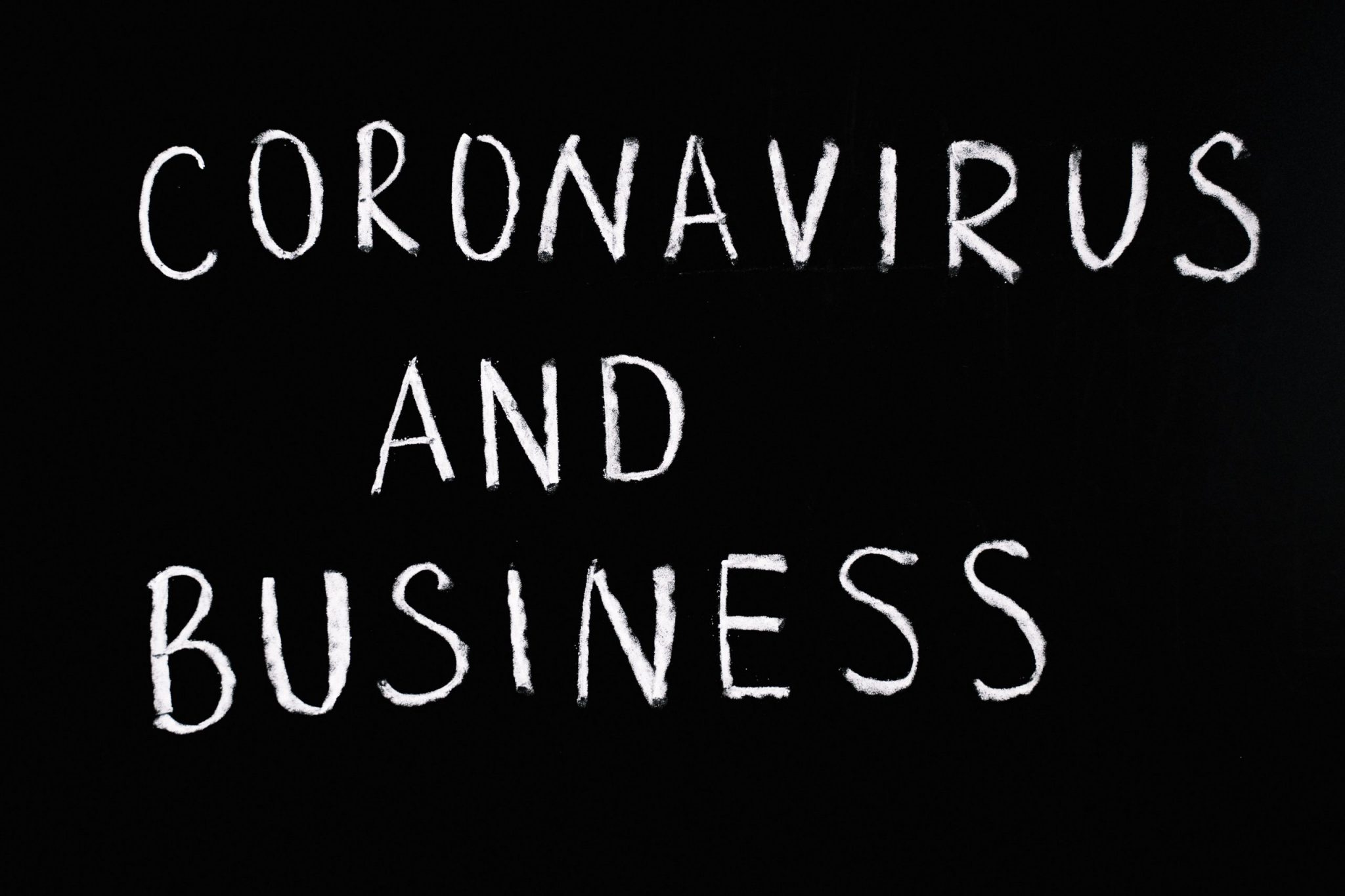 The concern and anxiety of the interior designers are genuine considering the situation that we are in. A survey conducted by National Kitchen+Bath Association in early 2020 shows that 77% of its members reported cancellation/postponement of their projects. The only redeeming feature in this whole situation is that most of the clients have postponed their prospects of designing their home and only a few have canceled their bookings altogether. This gives a hope that in the post-covid situation when the economy has risen back, interior design will resurrect to its true renown.
See also – How To Start Interior Design Business
Times and Trends Go Hand in Hand?
The interior design industry keeps evolving with respect to the trends and circumstances that brew up in the world. The pandemic has altered the functionality of the design firms. The most obvious alteration is the increased use of the virtual medium. From the looks of it, these alterations will continue to exist even in the post-pandemic world.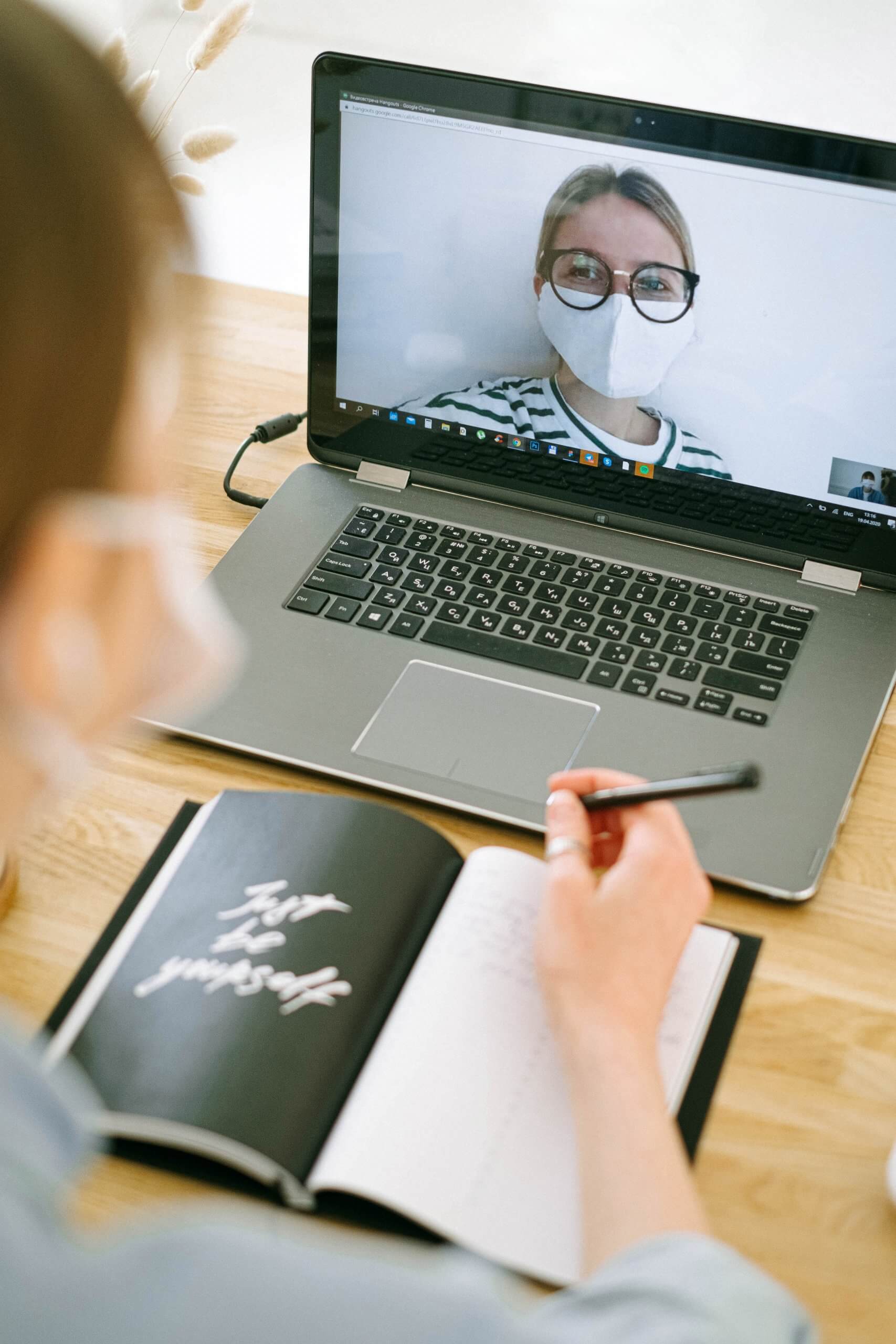 Not only has the functionality altered, but the emerging trends are also based on the experiences that people are having in times of covid. Coronavirus has significantly impacted and modified our vision and ways of life. Designing the home is one area where the new vision and modifications are beginning to surface.
8 Ways Covid-19 Has Changed The Future of Interior Design
Let us have a look at all the ways in which the future of interior design is bound to be influenced by our experiences with the pandemic.
1. E-Design and Virtual Design is the New Normal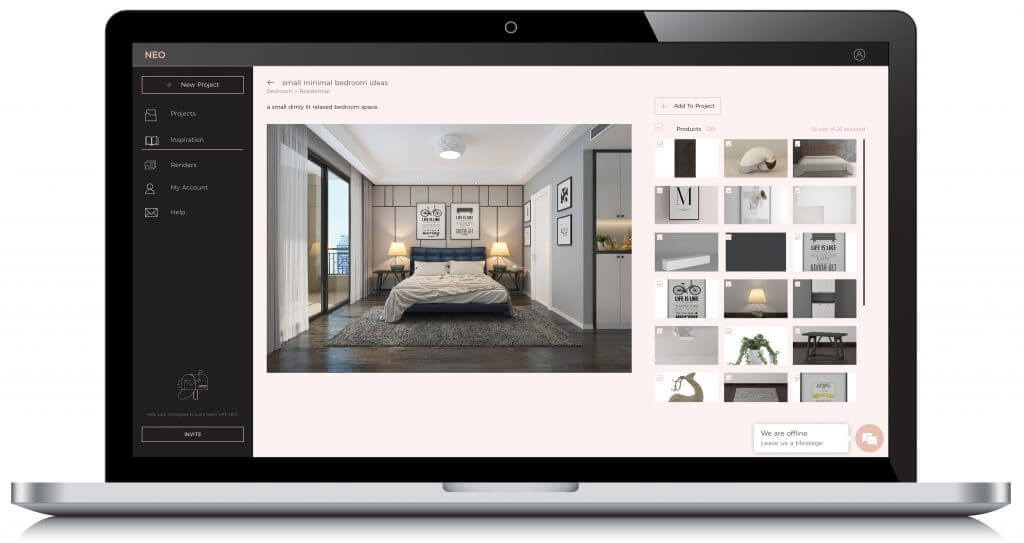 While the coronavirus pandemic led to the shutdown of various small and big businesses, many businesses adapted to the situation by using the virtual mode. Interior design service is one such field which escaped a complete shutdown by adapting itself to the needs of the present climate. Interior designers have begun taking virtual tours to the places that their clients want a design for. The consultations and meetings take place over zoom calls and deals are cracked.
In addition to that, e-design and virtual design as phenomenons are on the rise. E design is the facility that allows people to create virtual designs for their dream home using different softwares and apps. Foyr Neo is one such interior design software that allows you to plan, create and render 2D and 3D spaces in under 10 minutes- all from a browser.  It not only allows people to customize the perfect design of their liking but also saves them a lot of money.
See also – How to Design Your Virtual Office During COVID-19
2. Home Has Become More Important Than Ever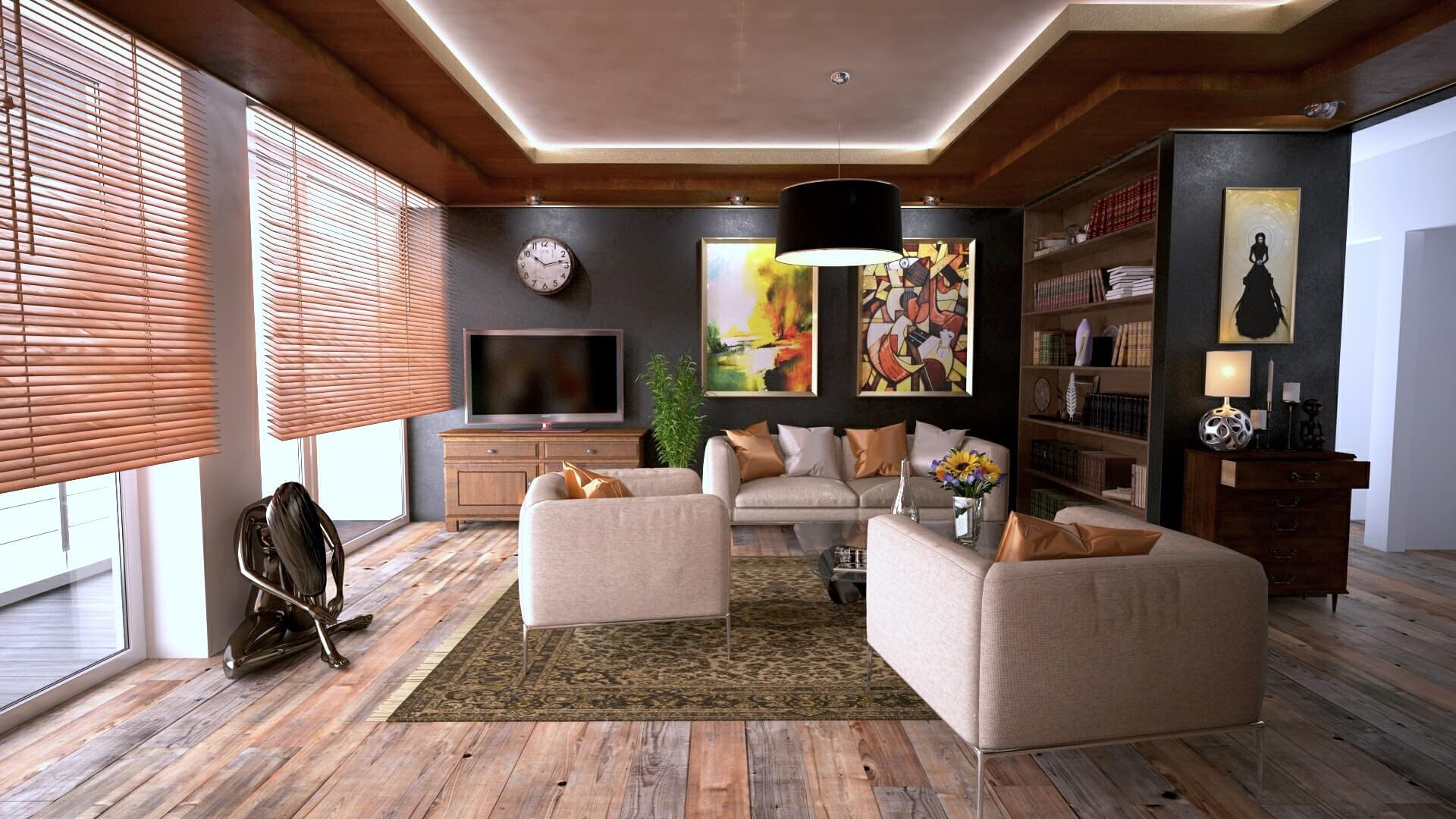 The pandemic considerably minimized outdoor living by forcing us to stay inside the home. Home has acquired unprecedented importance by being the only safe sanctuary against the virus. With the increase in the time spent at home, it has been observed that people are becoming more particular about their home design. They are paying attention to the minutest details and design flaws in their home which were ignored earlier.
This calls for convenient ways to redo the home design with the intention of making it the ideal place to live. One can use e design software like Foyr Neo, Planner 5D, Blender, etc. to design their home. These interior design software are not only easy to use but are also cost-effective. It is a matter of just a few clicks and voila! your perfect home design is ready.
3. Home Office is the Norm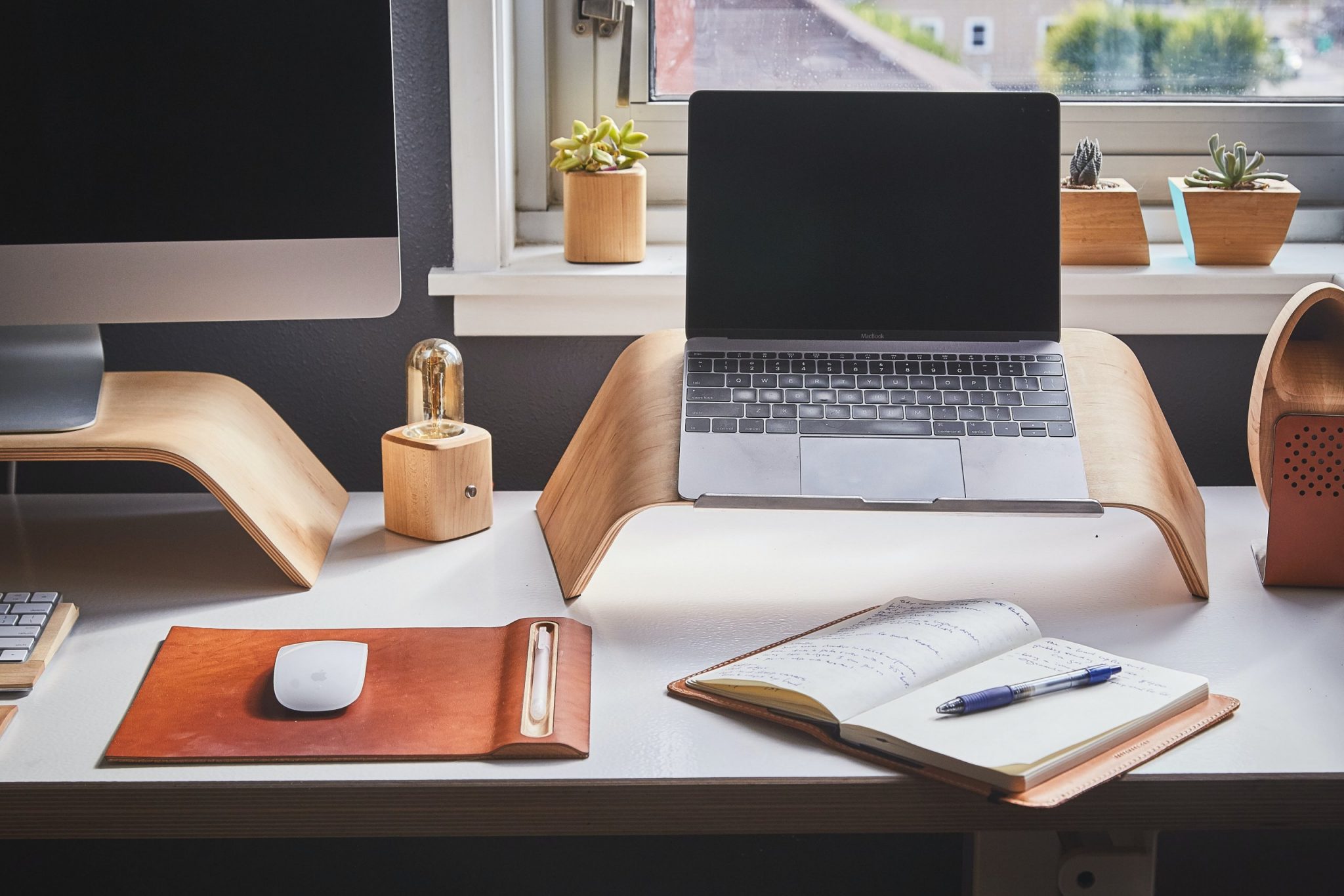 Work from home has become the new norm in 2020. It calls for separate spaces for different chores so that office work can be done with minimum disturbance. In the absence of the actual office space, people are beginning to create an exclusive workspace for themselves in their homes. The idea is to separate the living space from the workspace. In no time, having a home office will become as normal and common as having a kitchen in the house.
Software like Homestyler, Revit, Foyr Neo, etc. can work really well in designing a workspace in the setup of home. One can create floorplans and virtual designs suitable to their needs in a very short time span. These software offer a variety of office furniture to choose from. Foyr Neo, in particular, serves as the one-stop address for all your home-office design needs.
4. Sound Proofing is the Need of the Hour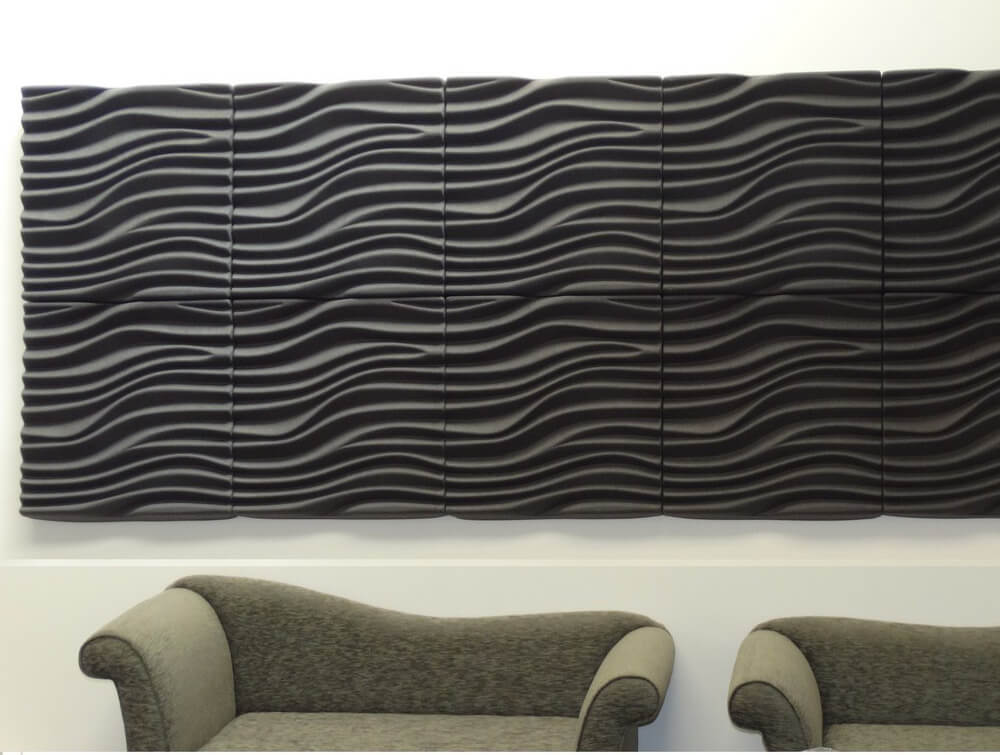 With everything happening inside the home, be it gym, office work, celebration, and everything, soundproofing becomes more important than ever. It becomes important to create separate spaces for each activity and it is all the more important that the noise of all these different spaces does not disturb each other. Soundproofing is the way to reduce noise and sound pressure in an enclosed space.
Soft materials like foam are most commonly used to soundproof a home or office. Soundproofing does not have to compromise on the design and looks of the house. It should be such that it complements the overall look of the interior design. This growing need has been realized by both customers and retailers of interior design which makes it an important component in the future of interior design.
See also – Office Interior Design Ideas
5. Inclusion of Open Spaces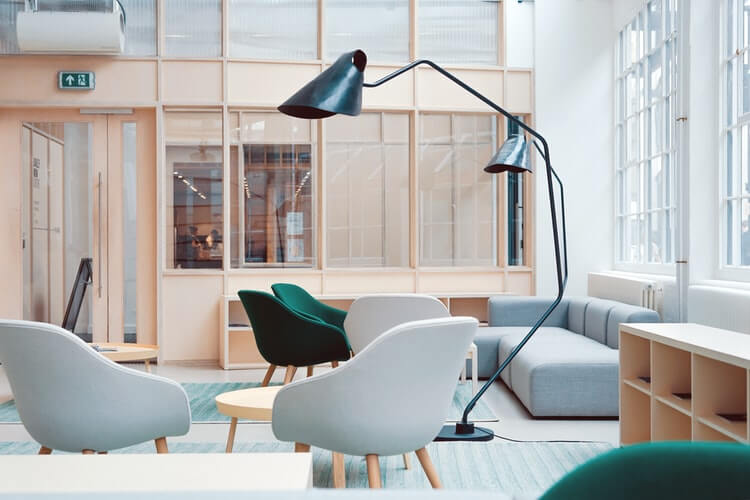 Just like the home office is finding its way into each household, the same is the case with open spaces. Having open spaces inside the house allows you to breathe better and live better. If being locked inside the four walls of the home has taught us anything, it is that we should have such a home design which can satiate all our needs. In the memory of outdoor spaces, people are beginning to create open spaces inside their houses to have access to natural light and freshness.
It is an attempt to make living inside the home as enriching as possible. Special importance is being given to design seating arrangements in the balconies, backyards, and rooftops. One can easily create open floor plans using the Foyr Neo. It offers a catalog of over 50, 000 render-ready items to choose from. One can select the kind of furniture which would give their open space the desired look.
6. Bright and Vibrant Hues are the New Vogue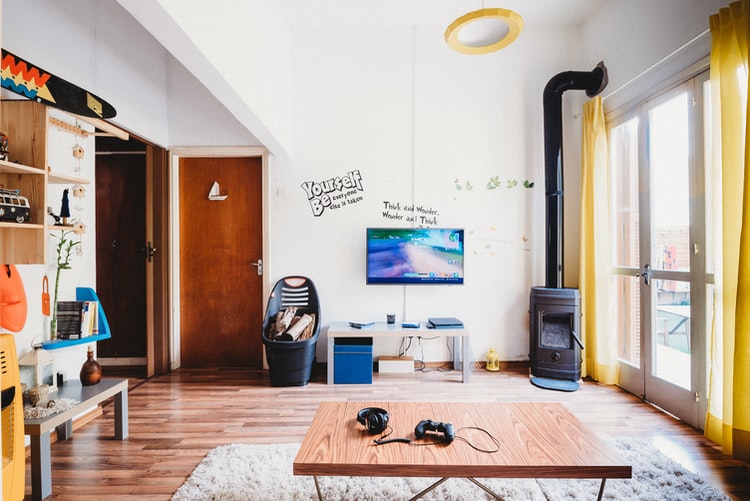 Spending so much time at home during the lockdown has made people, specially design professionals, realize that the current interior design trends, with whites and light pastels as the most accepted wall colours, are boring. These colours were suitable for the pre-corona times when one used to come home in search of peace and comfort. Now, when most of our day is spent inside the house, we need to prepare our homes for all our needs, including the fun and excitement part.
Our expeditions to the outdoor spaces are limited these days. So, our home needs to be such that it lifts up our mood and has a lively appeal. Design professionals have reported that their customers these days are asking for different colour schemes for different rooms. Bright and vibrant hues for living rooms are in demand because these colours add to the liveliness of the house. While deciding which colour to choose for your new home, one can use Ivy, the design management and mood board tool by Houzz. It offers an extensive colour palette to choose from, making interior designing easier than ever.
7. Greenery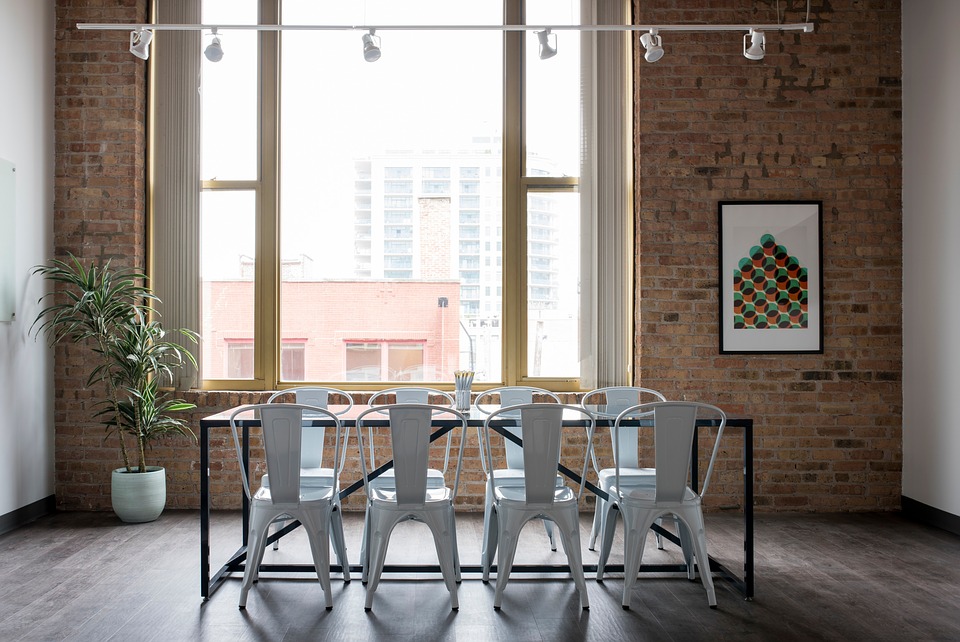 Inclusion of greenery in the space of a home is an important requirement that we have realized because of covid. With no access to parks and gardens during the lockdown period, people realized the importance and impact of greenery in their lives. There is no denying that coronavirus is doing more harm to mental health than it is doing to physical health. Even those who have not been infected by the virus live in the fear of infection.
The paranoia and the need to maintain social distance are taking a toll on people's mental health. In such a situation, it becomes important to add those elements in the house which creates a relaxing atmosphere. We need to create an environment that lifts up the mood. What better option than greenery to do this job! Greenery not only decreases carbon dioxide levels in the house but is also soothing to the eyes. It adds a distinct freshness to the house and stimulates our senses. Elements that can give space to greenery inside our home are:
Vertical Gardens
 Wall hanging pots
 Flower pots in balconies and open spaces
Guess what?! All these accessories can also be viewed and tested for your home design using e-design software like Foyr Neo.
See also – 10 Best Tips to Make Your Home Eco Friendly
8. Home Hygiene and Sanitisation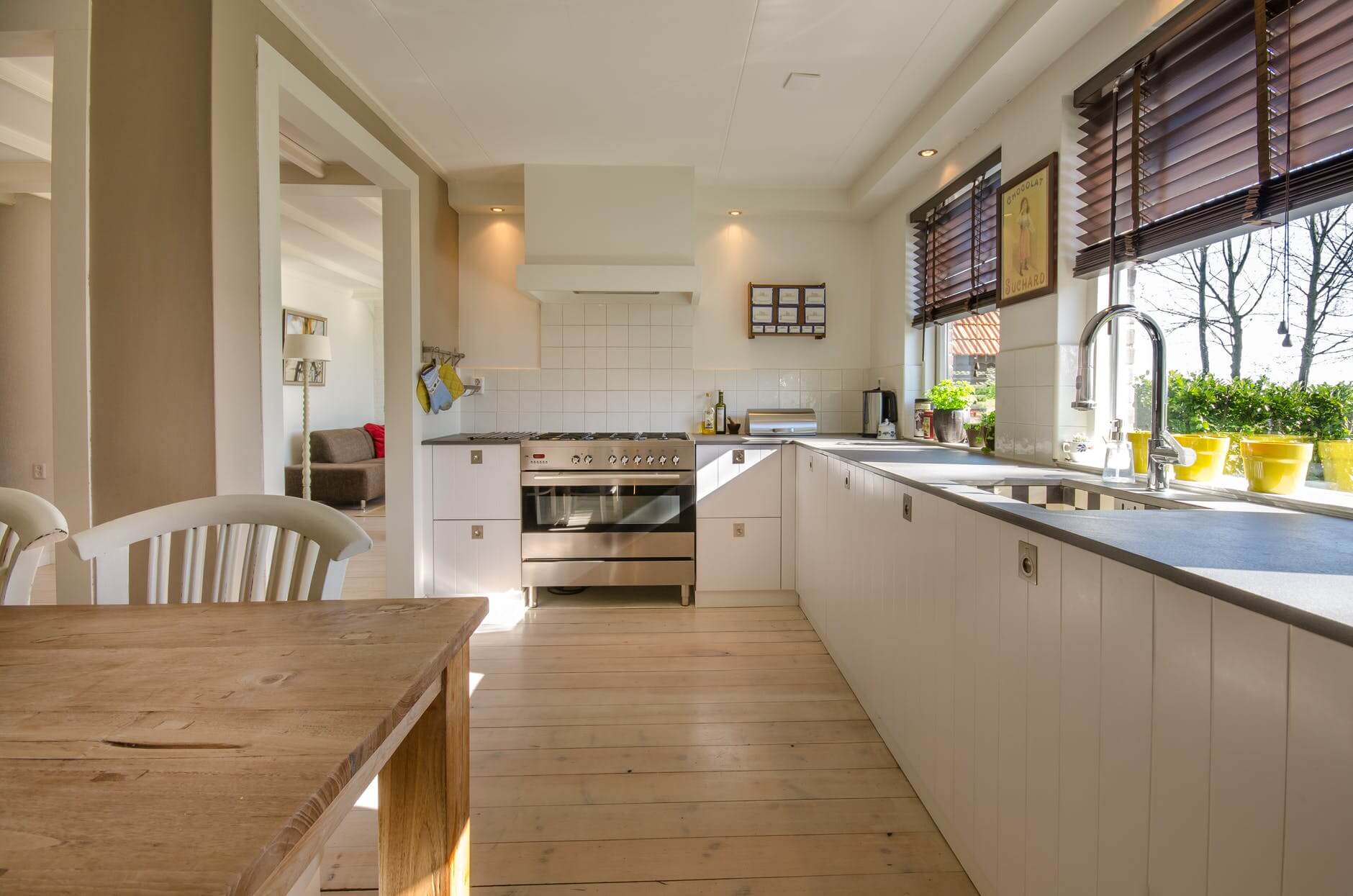 One cannot discuss the post-covid future of interior design and not discuss the importance of hygiene and sanitization. The biggest change that coronavirus has led to in terms of lifestyle is that it has made sanitization and maintaining good hygiene as important as breathing.
The homeowners are concerned about their wellness and are vigilant in ensuring that whoever comes close to their home does not bring infection. Home, being the most trusted safe space for most people, must incorporate every possible sanitization measure. Following sanitizing equipment and machinery are rising as an important part of home design:
Air purifiers
Bacteria-proof wall paints
Sanitizing equipment
Automatic taps and soap dispensers
The demand for these types of equipment is bound to increase. Design professionals and virtual software must prepare themselves for the growing demands.
The Future of Interior Design is with Foyr Neo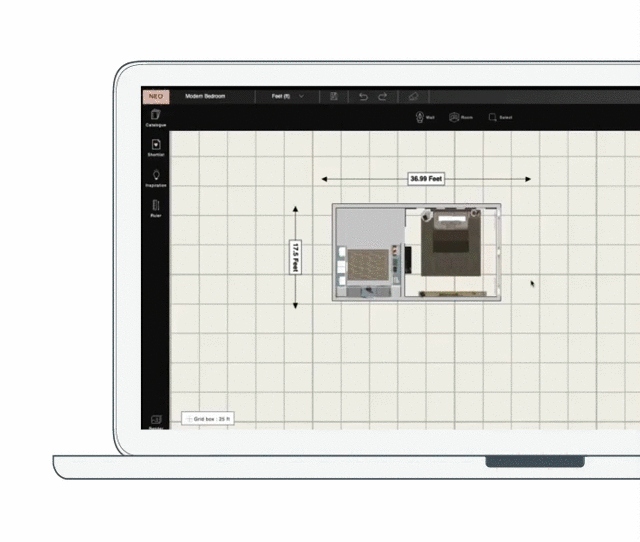 The circumstances that coronavirus has given rise to calls for a revolution. Keeping in mind the budget limitations caused by the economic slowdown, it is important to find out effective ways of the home design that are easier on the pocket but do not compromise on the quality of the design as well. In a tough situation like this, what better than Foyr Neo for the rescue?!
Foyr Neo is a powerful and economic solution for interior designers to reduce the design cycle and costs. It is a one-stop online software that takes care of all your home design needs. From the front door to faucets, from the dining table to dining room, all these components can be planned, designed, and rendered using Foyr Neo. It comes with an extensive catalogue of design pre-sets suitable for different shapes and sizes. be it a professional interior designer or an amateur trying his hand at interior designing, Foyr Neo works well for everyone since it comes with tutorial videos to guide about its functionality.
Not only does Foyr Neo help in creating the best design for your dream home but is also cost-effective. It does the job of 5 software at the cost of 1. Sounds Unbelievable, right? Don't worry. Don't go by our words. Sign up for a 14-days free trial and see it for yourself.