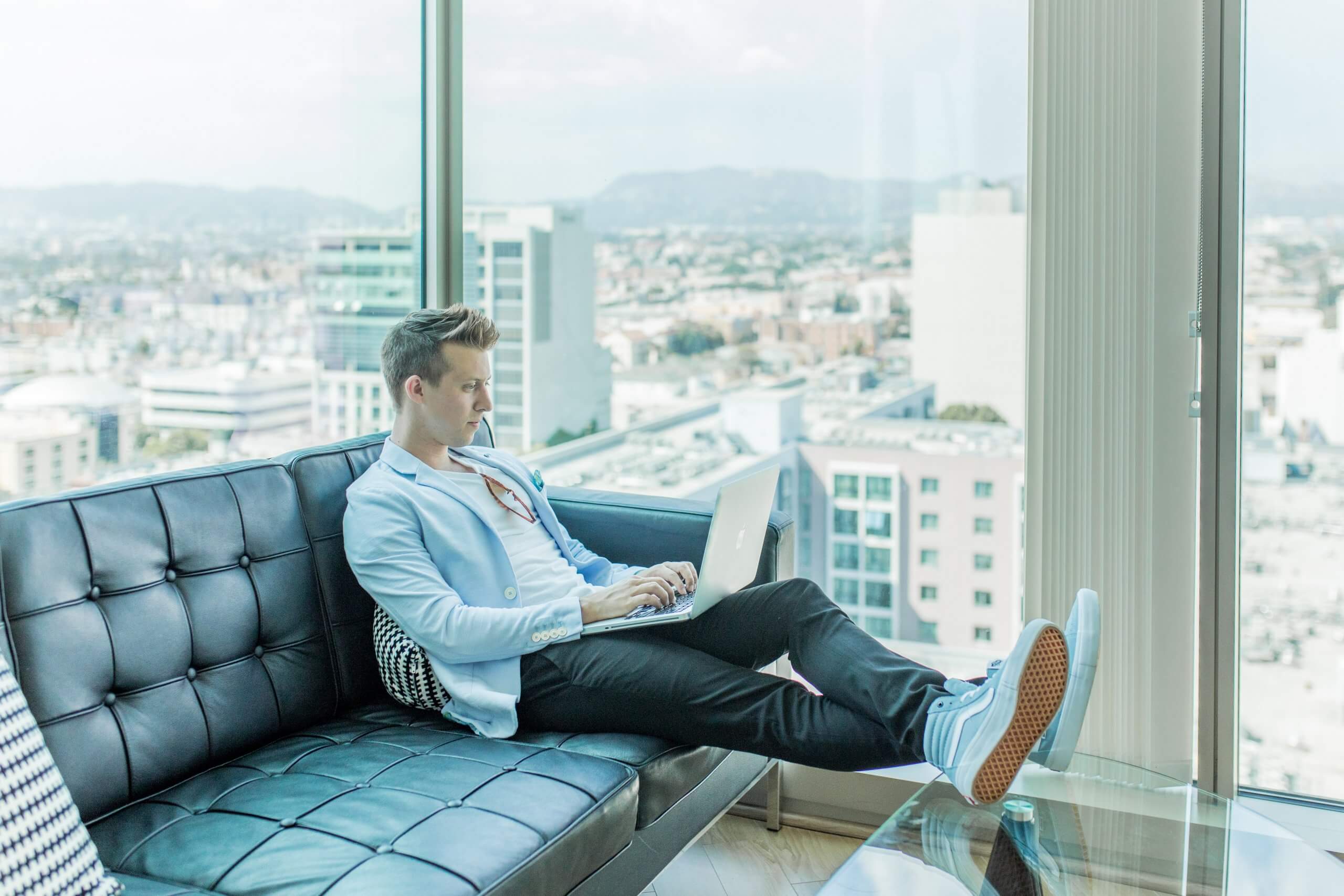 As most of the world is forced to work from home during the COVID-19 pandemic, people are forced to get creative with their at-home workspace, especially if they do not have a home office. In addition to needing to create a quality workspace for your own benefit, it's also important to create a quality and professional space for your clients that you will be video chatting with. 
A life insurance attorney pointed out, "During this global pandemic, employees across the world don't have a chance but to stay at home to work and not everyone has access to a home office so they have to create their own virtual office for the time being." If you are someone that doesn't have a home office and needs to create a virtual office for you and your clients as you self-quarantine, this post will detail some pointers and things to keep in mind as you begin to build your space.
How to Design Your Virtual Office During COVID-19?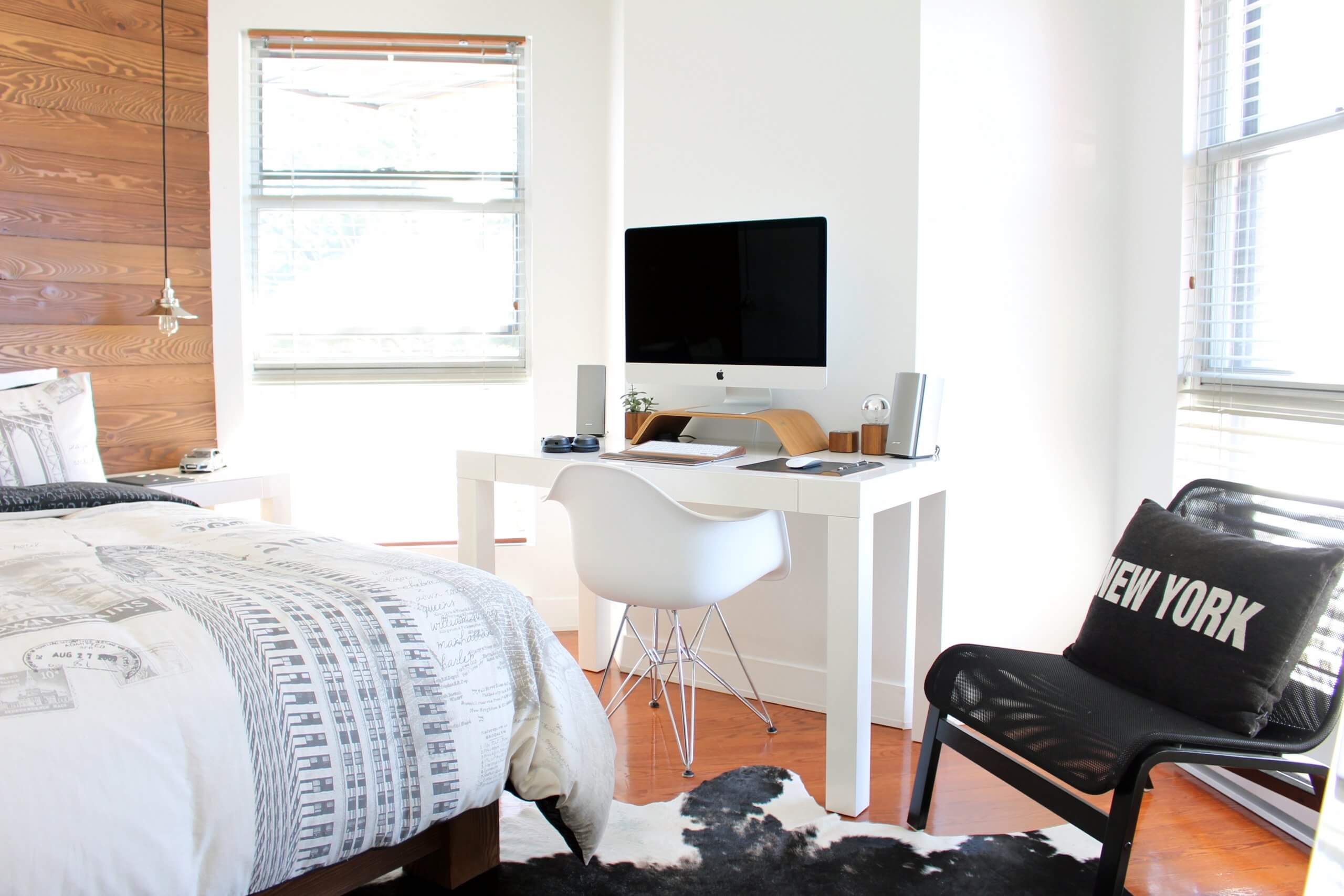 As you design your virtual office space, there are a lot of things to think about in order to make it a beneficial space for you and your clients that you will be meeting via video calls. Here are some tips to design your virtual office.
Find an Isolated Space in Your Home
This is a seemingly obvious point to keep in mind but it's perhaps the most important in order to create a quality virtual office. Not only is an isolated space important for you in order to avoid distractions, but it will also be beneficial when you are virtually meeting with clients because it will allow for a calm and quiet meeting area. 
If you don't live alone, meaning you live with a spouse, children, or even a pet, you are probably going to be subject to noise as you work and virtually meet with clients, especially if they are either working/learning from home too. In order to avoid this the best you can, find an area in your home that is a good distance away from everyone else. Whether that space is in the basement or in your bedroom, it's important to find an isolated space so you can have uninterrupted meetings with clients as well as be able to hear everything they are saying.
Think About Technology
As you create your virtual office, it's important to think about the technology you will be using when you meet with clients and when you carry out your everyday work responsibilities. Here are some things to consider as you design your virtual office:
 Choose to create your virtual office near the WiFi router in order to ensure you will not lose internet connection mid-work day. 

Do you need a television to present your work from your computer on a larger screen? Set up your virtual office in close proximity to a television.

Make sure to set up near an outlet in order to charge devices comfortably.

Set up your virtual office where you know you have good cell phone service so your phone will not drop calls when you are talking with clients.
Technology is what is allowing employees to work from home so make sure that you think of the best ways to manipulate and use it in your virtual office.
Pick a Professional Looking Space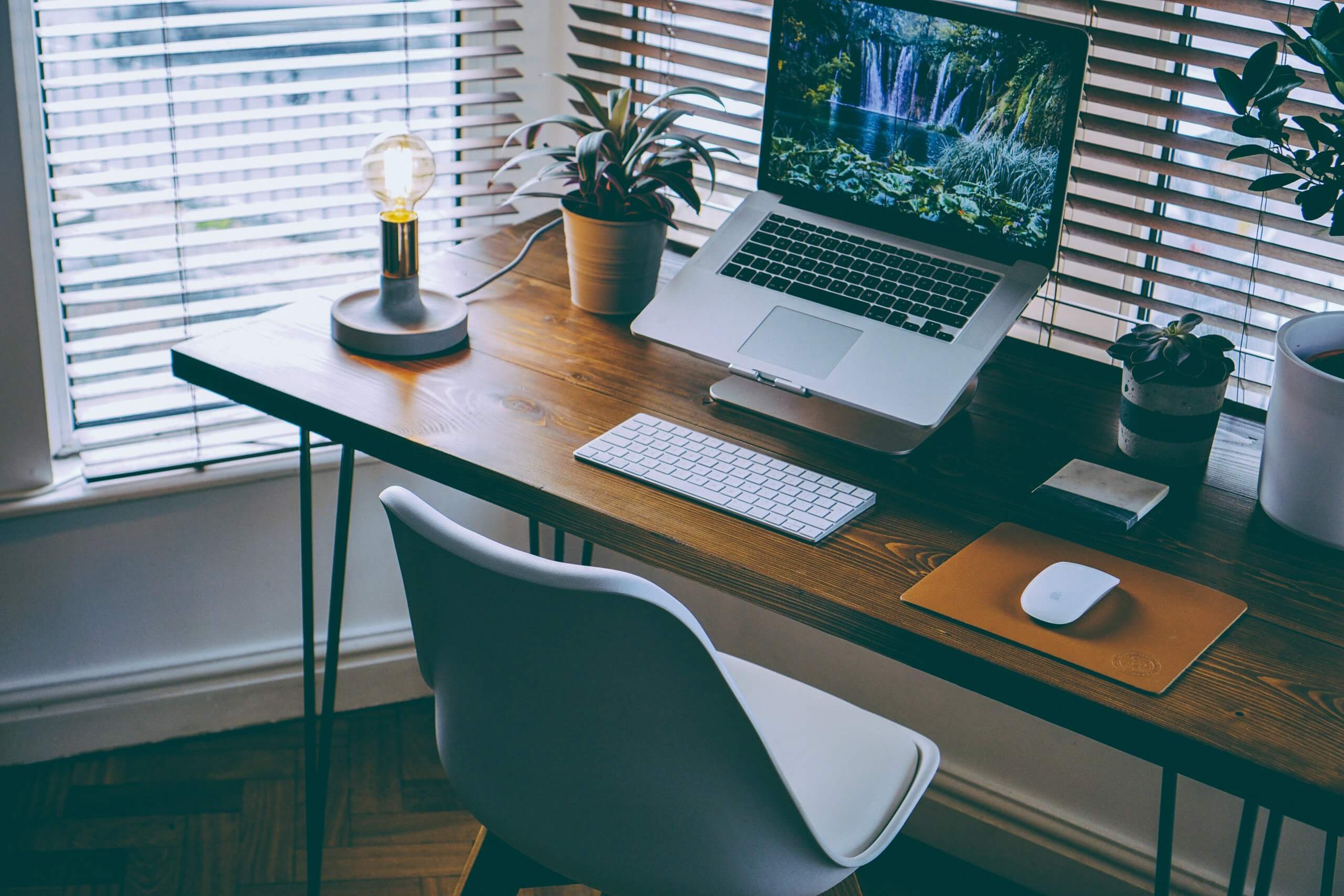 In addition to picking an isolated space, try to pick a space that is professional looking. A professional-looking space will make you feel as if you are working in the office and will also give clients a professional view of your virtual workspace. Consider creating a virtual office in your basement rather than your kitchen.
If you don't have a large enough space to convert into a makeshift office, consider setting up a virtual office up against a blank wall. If you set up your virtual office against a very decorated or brightly painted wall, you may cause a distraction for your client as you talk. 
However, it's important to point out that during this trying time, if a professional-looking space is not accessible or feasible to you, perhaps you live in a small apartment, your clients most likely will not judge. Everyone understands that people have to manipulate their space to the best of their ability during this global issue.
Incorporate the Proper Equipment
Similar to thinking about technology as you create your virtual office, think about what kind of equipment you need in your typical workday, for example, are you a teacher? What kind of supplies do you need to teach your lesson? Or, are you a lawyer or businessman? Think about whether or not it will be beneficial for you to use a whiteboard when you meet with clients to demonstrate certain points and strategies.

This is a point people may not think about because they are so used to having the right equipment right in their office. It's important to incorporate the proper equipment in your virtual office before your workday or meeting with a client begins in order to save you time from running all-around your house to find what you need during work hours.
Create the Best Virtual Office For You and Your Clients
As the COVID-19 virus proves to be uncertain, making the duration of self-quarantine to also be uncertain, creating the best virtual office you can is one way to integrate a sense of normalcy into your everyday life. Keep these points in mind as you attempt to create a virtual office that is beneficial to not only you but your clients as well. 
About the Author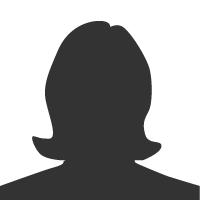 Veronica Baxter is a blogger and legal assistant living and working in the great city of Philadelphia. She frequently works with Chad Boonswang, Esq., a national beneficiary life insurance attorney.