Home » Design Ideas & Inspirations » 12 Best House Extension Ideas To Add More Space To Your Home
House Extensions
Incorporating house extension ideas into your home can make a huge difference to the interior space. After all, who wants to pass up an opportunity to have some more space?
House extensions can make the overall living space a lot more functional. Doesn't matter if your budget is on the lower end; even a small bespoke extension, if well-thought-out, can make a big difference. In the aftermath of the pandemic, people have been using their homes a lot more.
This has led to extending the home to have an office space, an outdoor space to be in tune with nature, or just a larger living space to entertain people. Home extensions are also great for improving the natural light flow indoors, linking various areas of the existing property, improving the overall home decor and design, extending space because of functionality (such as working from home, or extending the family) or just let the home breathe a little more.
If you're on the hunt for house extension ideas you may want to start by understanding the floor plan of the space you're playing with. Understand which areas of the home you would like to extend – and what you would like to achieve with the extension. For example, are you looking at an open plan kitchen, a loft conversion, a new kitchen, or a kitchen diner?
Are you excited about creating some more seating areas or garden space in your home? Do you want to convert the ground floor, the first floor, the garden room, or install a glass extension? There are many questions to consider whether you're looking at a regular extension or a two-storey extension – so make sure you get expert help before you dive into the home extension process.
Read also – 15 Best Home Addition Ideas To Expand Your Square Footage
Types of House Extensions
Designers love home extension projects because it allows them to play with limited space, in a creative way. Typically, there are 5 types of home extensions that interior designers explore
1. Side turn extension: If you have some space along the side of your homes, such as an alley or pathway, you could use it to extend your home. Side turn extensions can enhance the living space and have a huge impact on transforming the overall interior if done well.
2. Rear extension: These are located at the back of the property and extend into a patio or garden area. These are great for extending the home to have a larger outdoor space.
3. Double-storey extension: As the name implies, this type of extension involves creating an additional floor.
4. Dormer extension: If your home has an unused attic, a dormer extension idea could work great.
5. Wrap-around extension: As a combination of rear and side turns, wrap-around extensions can dramatically increase the space in a living room area. By extending the home this way, you can have a larger kitchen space, dining space, or sitting area.
Read also – 20 Most Popular Types of House Styles and Homes
Average Cost of a Home Extension
One of the primary aspects to consider before getting a home extension is the cost. Since extensions require remodeling of not just the existing space, but also creating a new space, it could range anywhere between mid-high costs – the budget depends entirely on the requirement.
The cost of a home extension depends entirely on the area being extended, and the design. Homeowners can expect to spend a minimum of USD 60,000-70,000 to incorporate a simple bathroom or kitchen into their home which may amount to roughly 50 square meters of an extension.
When it comes to home extensions, bathrooms are fairly cheaper as compared to other parts of the home since one needs to account only for the material, sanitary ware, tiles, electricity and plumbing.
Read also – How To Design Your Dream Home?
12 Best House Extension Ideas To Add More Space
Looking for the next creative home extension idea? Here's how you can increase the value of your home. Take a look at these unique but simple home extension ideas for inspiration.
If your front door opens right into the living room, a porch extension can do wonders to create more space. You can also consider adding a porch if you have a small hallway in front of the main door.
Read also – 10 Best Front and Back Porch Design Ideas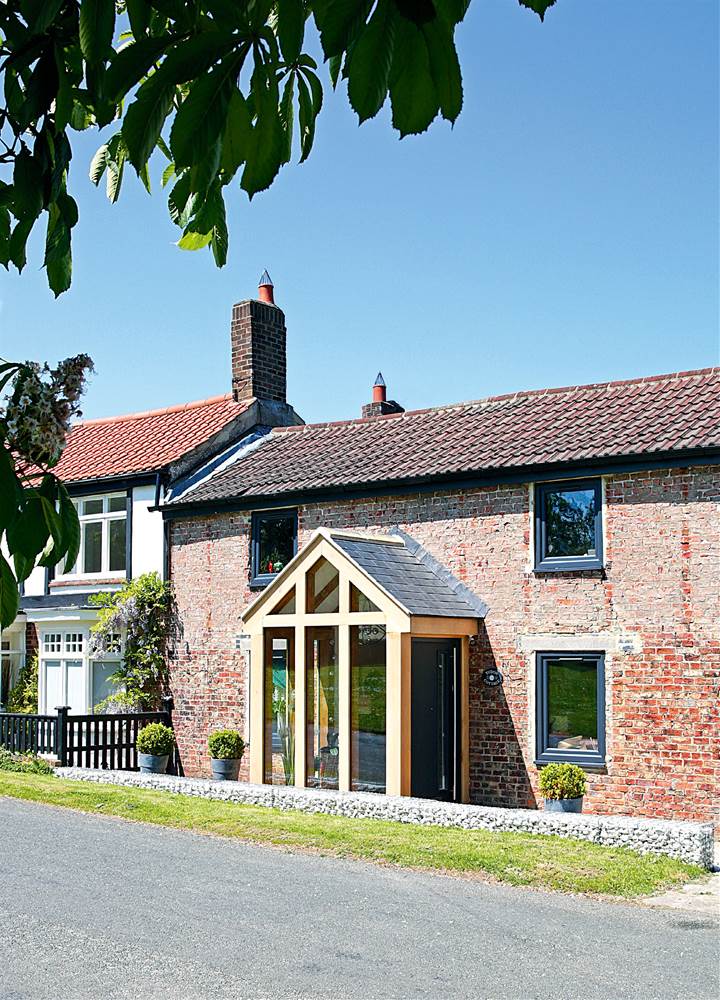 Image Credit: pocketmags.com
If you have an extra room adjacent to the living room, you can consider extending the living room entirely by breaking down the wall. Opening the old room up will widen the overall living space. Utility rooms or cloakrooms are usually unused spaces that can be opened up.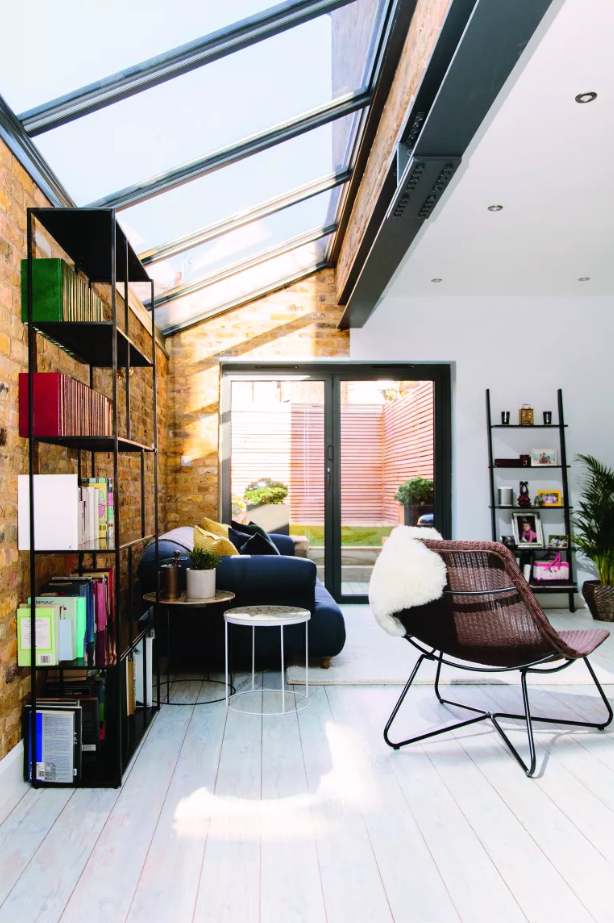 Image Credit: pinterest.com
3. Create a Walkway between the Garage and the Home
Linking areas of the property can prove to be extremely fruitful – like creating a covered walkway between the home and the garage space. Build a glazed walkway if you have restrictions on the planning process; you can simply even add glass doors or windows to the walkway to create a larger frame.
Read also – 10 Small House Design Ideas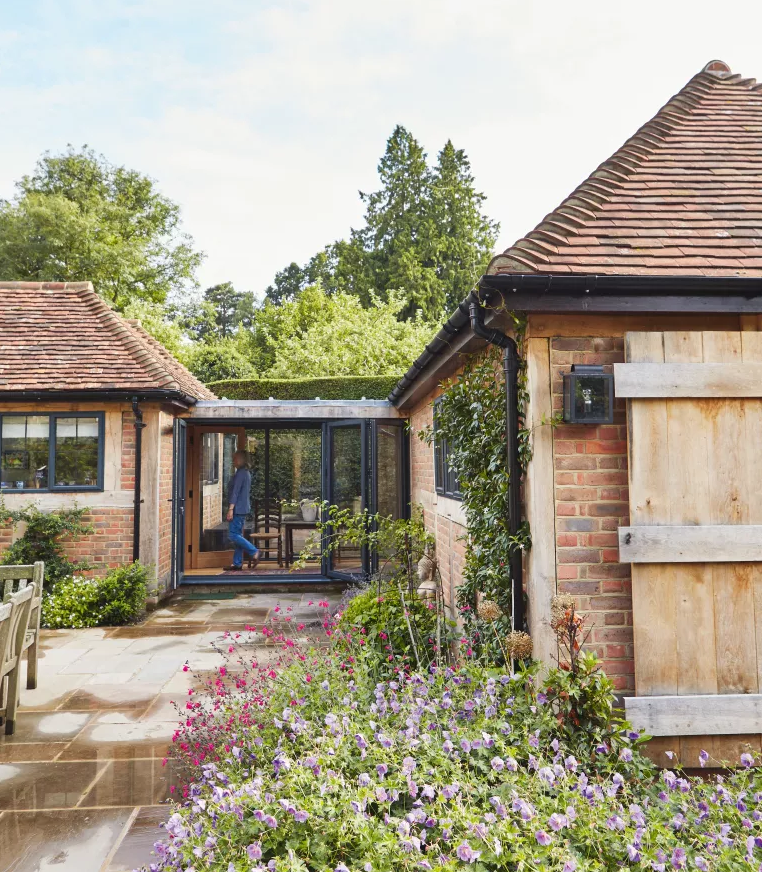 Image Credit: pinterest.com
4. Use Lightwell to transform a dark basement
A dark basement can easily be converted into a light and airy space by adding a small glazed extension. You can even try opening it up into a sunken courtyard, as in the image below, and install stairs leading up to the garden path. Play with colourful furniture in this space to add more accents and elements.
Read also – 15 Best Celebrity Homes for Design Inspiration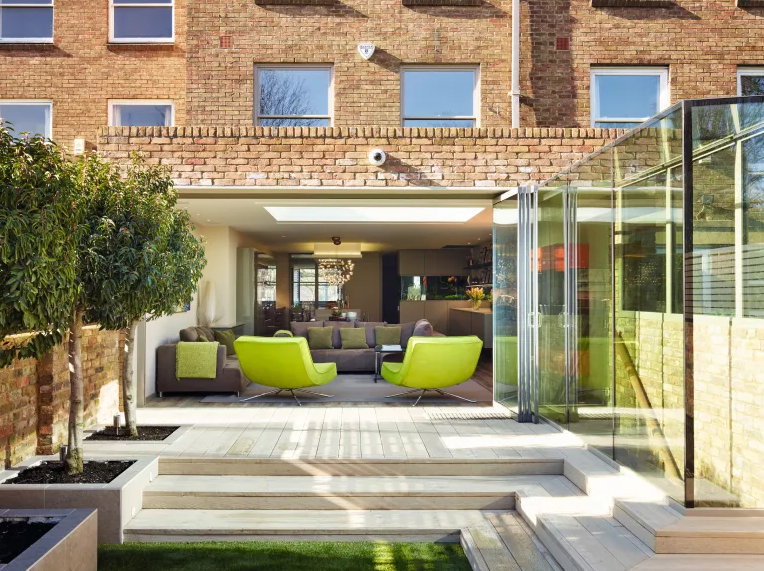 Image Credit: pinterest.com
A great way to enlarge a room is by adding an extension in the form of a projecting bay window. This does not require any foundations and can easily be achieved. Windows are also excellent light sources and will help improve the flow of natural light into the house while giving it a more spacious feel.
Read also – 8 Best Window Treatment Ideas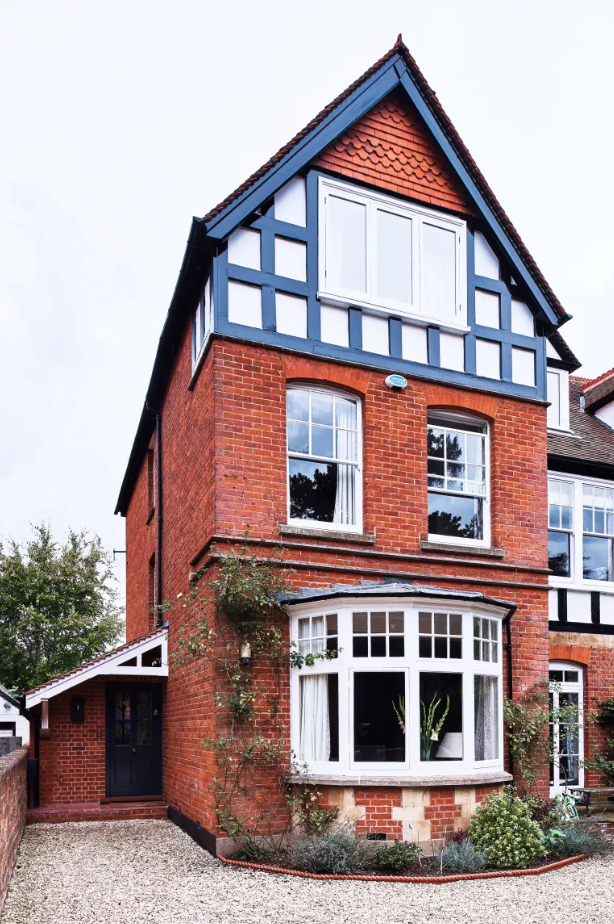 Image Credit: pinterest.com
6. Add glass to the ceiling
Instead of having an entire solid or opaque ceiling, consider adding a strip of glass along one side of the ceiling. This is a great way to give the room a more spacious look, without plunging too deep into the pockets. The glass ceiling, sort of like a skylight, helps exaggerate the length of the room and lets in more light.
Read also – 25 Types of Rooms in A House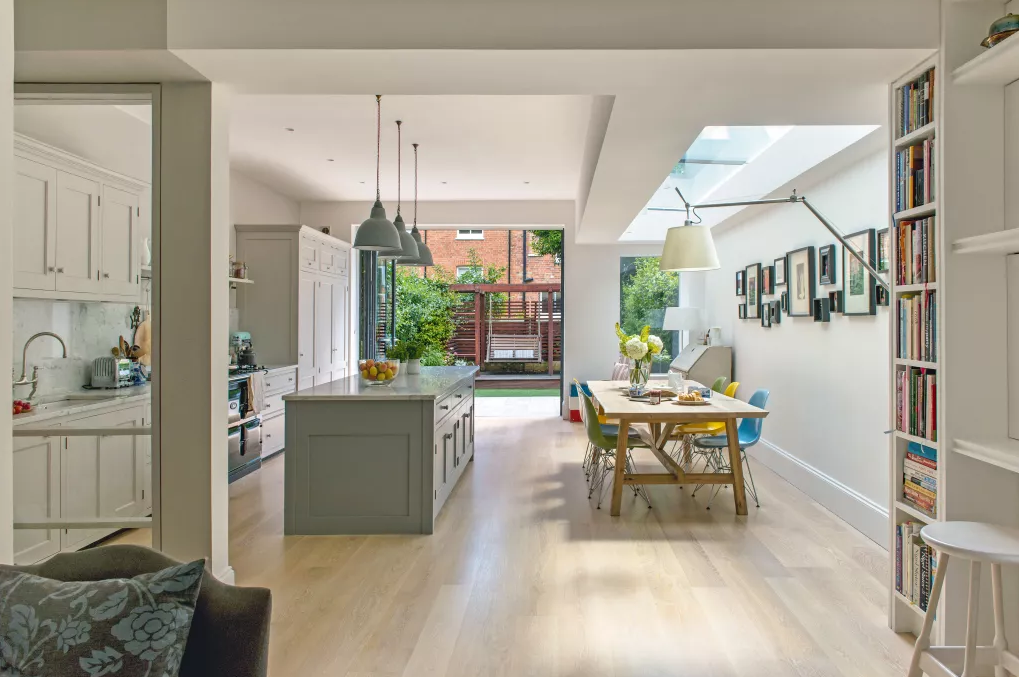 Image Credit: pinterest.com
If you don't want to take the stress of applying for permissions, another way to extend your home is by adding a lean-to conservatory. This can help you create some additional living room space.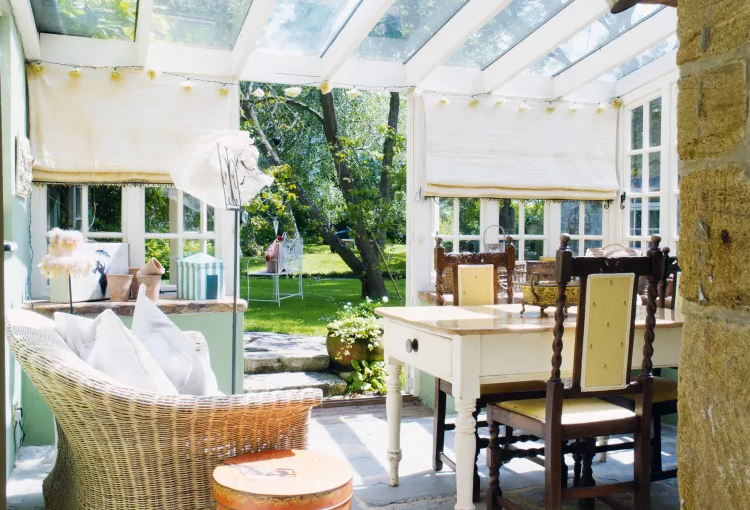 Image Credit: pinterest.com
To strike the right balance between an extension and a conservatory, consider building an orangery. You can add solid walls along with a solid roof which has a glazed lantern on top. This will also provide better insulation than a traditional conservatory, especially with regard to controlling temperature.
Read also – How To Declutter Your Home?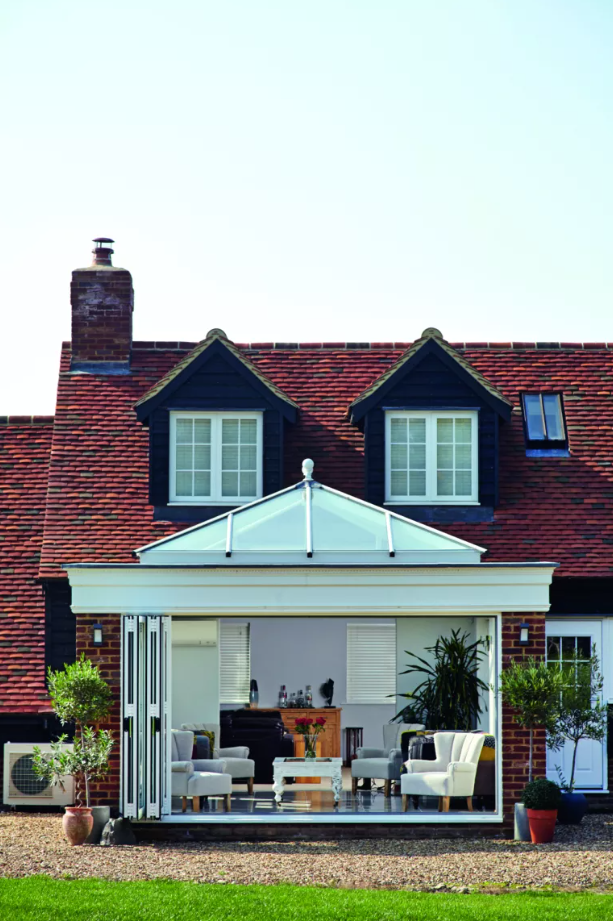 Image Credit: pinterest.com
9. Use Oak to create a frame
Oak frames are highly traditional and highly functional. Installing them involves extending the home into a single room which has a pitched roof along with a vaulted ceiling. This is great for hosting evenings where guests can enjoy a mix of the outdoors along with indoors.
Read also – 15 Best Free Home Design Software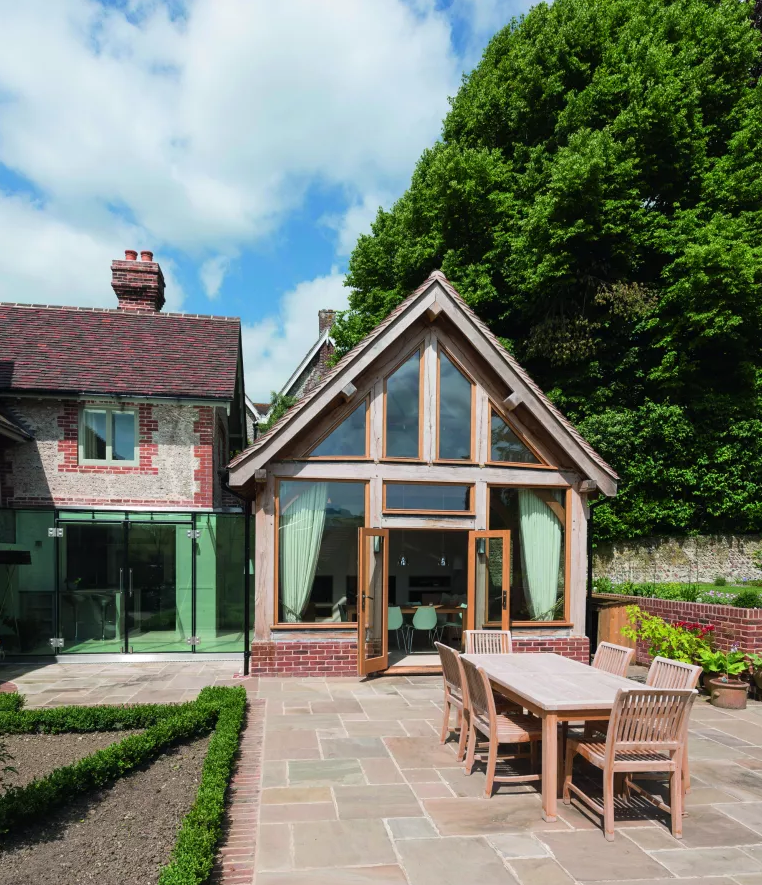 Image Credit: pinterest.com
10. Create a glazed extension
Glazed extensions are all the rage – glazing the rear or side return extension will help light reflect off the surface and allow more light to flow in, giving the impression of a larger expanse of space.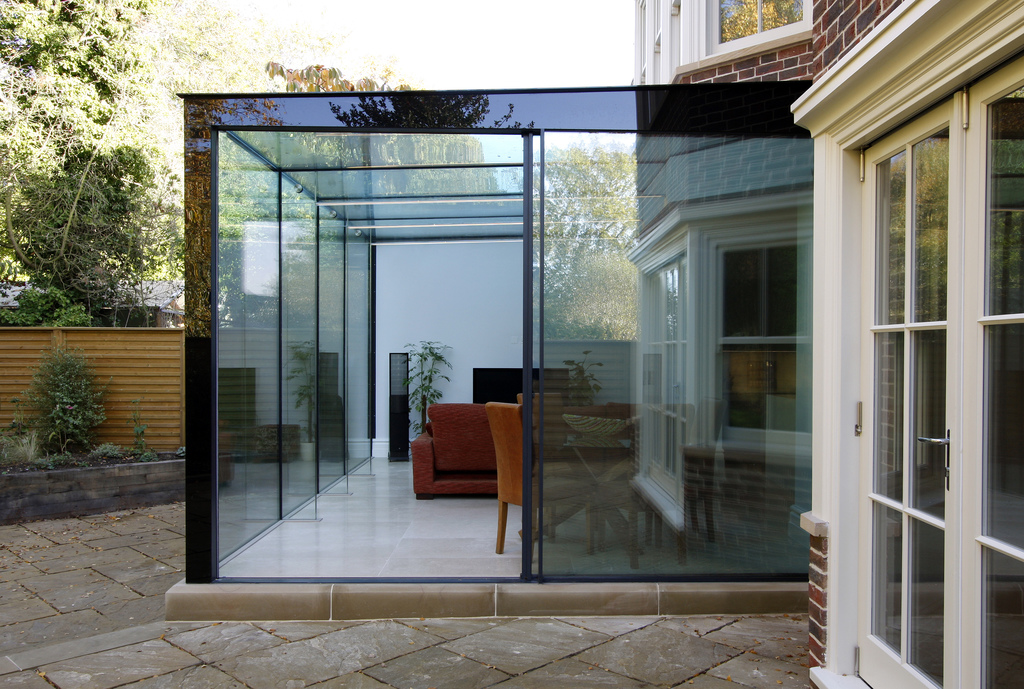 Image Credit: loverenovate.co.uk
11. Add a Home Extension at the rear
If you need a little space to take care of your utilities, you can consider using the rear of the property to add an extension. This can either be used as a larger kitchen space, an extra bathroom, or a laundry room.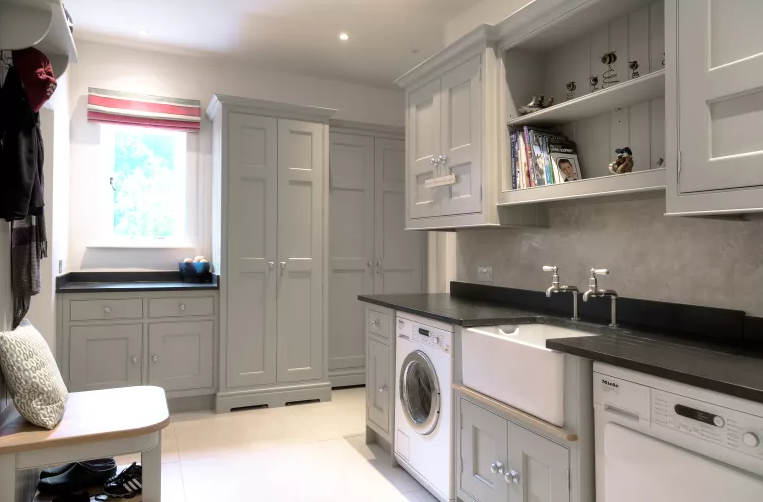 Image Credit: pinterest.com
12. Convert the garage space
Have an integrated garage space in your home? How about converting it into a living space? Garage conversions are trending right now! You can add a small kitchen or a bar to this space, and even add stairs leading up to the front of the home if permissions aren't an issue!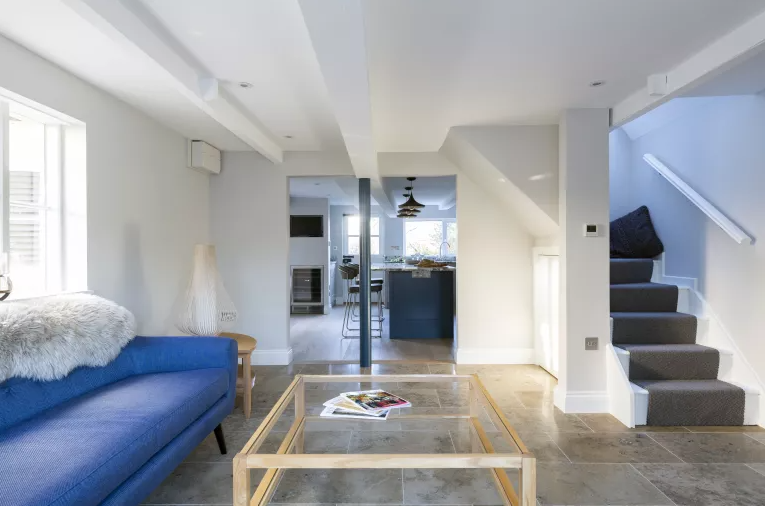 Image Credit: pinterest.com
Whether you need a larger dining area or dining room, or a kitchen extension, extra space is always something that's welcome. Get in touch with an expert to find out how you can remodel your existing house as part of a home extension project in a cost-effective manner.
From creating a home office to a loft extension or small house extensions, these were some extension ideas to get you started. If you are dealing with small spaces, you could consider DIY – but if you're looking to extend your main house, you might need to understand building regulations and get planning permissions for permitted developments.
These were some home extension ideas to get you started if you're an interior designer looking to inculcate functionality in a client's home. Whether you're dealing with an open plan or need to adhere to specific design ideas, these home improvement ideas are great for getting started.
Interact with professional interior designers and experts to gain insights on extension costs and home extension ideas. Sign up for a 14-day free trial on Foyr Neo today.
1. What is the cheapest way to build a house extension?
Installing a single-storey extension is a cheap and affordable way to build a house extension.
2. What size extension can I build without planning?
Without planning, try to build a single-storey extension which is not higher than 4m. The extension should ideally not extend beyond the wall which faces a road if it is located on the front or on the side of the property. Rear extensions are the most popular forms of extensions that can be built without planning.
3. What are the different types of house extensions?
The different types of house extensions are rear, side return, wrap-around, double storey, single storey, and dormer extensions.
4. How much does it cost to extend a house in the UK?
Typically the cost of a home extension in the UK ranges between £15,000 – £20,000 for a 15 sq mtr extension; £30,000 – £40,000 for a 25 sq mtr extension; and £50,000 – £60,000 for a 50 sq mtr extension.
5. Can my neighbour stop my extension?
To answer this simply, neighbours cannot stop you from extending your house. However, they may request additional details which might cost you more time, money, and effort in extending your home. As per the Party Wall Act, your property remains protected.
6. Do you need an architect for a house extension?
Typically, if you're looking to apply for permissions for your home extension, you will need to hire an architect as you will need to submit drawings and sketches for the intended extension. It's best to check with the local authorities.