Home » Interior Design Concepts » Top 6 IKIGAI Concepts in Interior Design
Ikigai Concepts
The famously talked about the Japanese concept of Ikigai loosely refers to a reason for being. The interestingly delightful book, Ikigai – The Japanese Secret to a Long and Happy Life, explores the concepts associated with happiness, keeping busy, and the art of actioning with joy. 'Ikigai' defines an individual's purpose in life; it is why they wake up in the morning and do the things they do. 
Have you ever heard of 'loving what you do' or 'getting paid to do what you love'?
According to Japanese philosophers, that is the key to living a happy life. Ikigai is a widely popular concept, which, when applied to one's life, is the secret to a stress-free and happy life.
It is said that the Japanese have a longer life expectancy rate than any other community or culture in the world. It is partly because of the healthy diet they follow, their suitable tropical climate, their habit of being outdoors, and how the concept of Ikigai moulds their lives.
According to the Japanese, one's interior can embody the idea of Ikigai simply by focusing on things like simplicity, minimal clutter, raw materials, and lots of natural light.
Finding one's Ikigai allows an individual to lead a more meaningful life. Ikigai helps individuals follow their purpose while driving actionable results. When it comes to interior design, there is a considerable correlation between the two.
According to the author of Ikigai, designers design various elements of a home. Examples include how one would keep their clothes in a closet, the way the rear entry opens into a garden, or how natural light floods in through windows inside a home. Designers must carefully plan, implement, and execute these actionable elements to pave the way for functionality and beauty. 
Read also – Interior Design Basic Concepts, Elements and Principles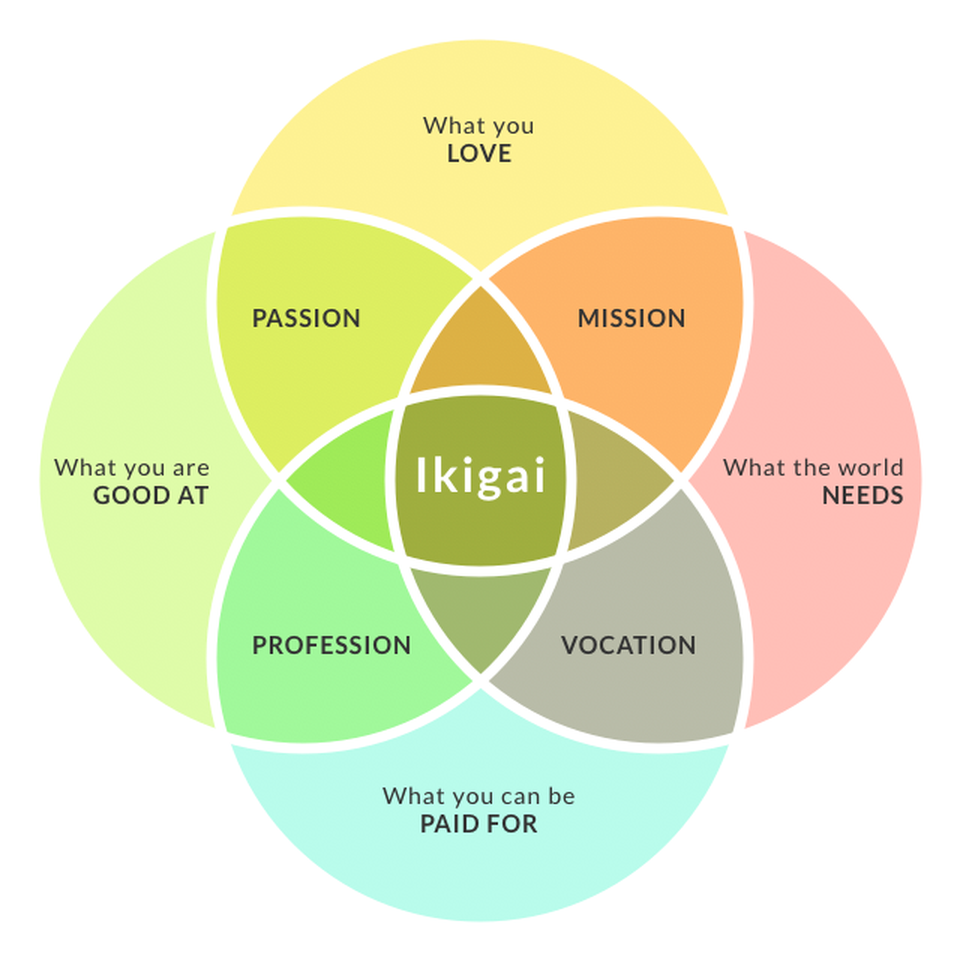 Image Credit: medium.com