Home » Interior Design Concepts » WELL Building Standard: Impact of WELL Principles on Interior Design
WELL Building Standard
When it comes to building a space where we spend almost 90% of our time, the consideration of human health and wellness takes the priority seat. This has driven the architecture towards a personal or workplace interior design infused with the richness of well-supported community life.
What is the WELL Building Standard?
The WELL Building standard encapsulates a flexible design framework that fosters social engagement and interactions while maintaining a strong emphasis on the resilience, integrity, and inclusive aspects of society. This concept is identified as the global architectural benchmark with a firm focus on improving sustainability through a happy and productive built environment that stimulates health and wellness.
WELL is a performance-based international certification system that assesses a built-in environment based on a 10 tool system. It encourages an active lifestyle for occupants with healthy eating habits, high air quality index, mindfulness, natural light, minimal pollutants, and a strong bond with the community.
A building standard that commenced with seven concepts in 2014, WELL is now a 10-concept long architecture inclined towards maintaining the wellness of those who occupy the space.
Read also – Healthy Interior Design: 10 Tips To Create Healthy Spaces
The 10 Concepts of the WELL Building Standard
Developed with the integration of medical and scientific factors such as environment, behaviour, health, and demographics that can potentially affect human health, the standard inculcates these aspects into consideration while assessing a built environment to promote occupant wellness through 10 concepts. 
Now that you know what is the WELL building standard, let us walk you through its concepts-
The Air concept from WELL ensures that the built environment has access to a high quality of air. This is achieved by incorporating operational strategies and human intervention through the addition and elimination of design elements.
Identifying the vitality of clean drinking water, the WELL water concept enables the distribution and control of water in the building. It offers the features of contaminant threshold of drinking water, besides addressing water management for healthy and sustainable living.
The availability of a healthy diet including vegetables and fruits that fulfil the nutritional requirements of a building occupant is adopted in the WELL concept. It encourages a dietary lifestyle with a full nutritional choice to become the easiest choice for residents.
With artificial light posing great dangers to the human body, the idea around what is the WELL building standard of light intends to promote the vitality of natural light during the day. It aims to create an environment with the availability of natural or non-harmful light for mental, visual, and biological well-being.
The urban population has in the past years lost most of its physical and mental development to a sedentary lifestyle. This has brought the significance of an active lifestyle which is well identified by the WELL concept of movement. It promotes a built environment design and programs which make active living the way of life.
While piercing weather is a huge productivity disruptor, the WELL concept of thermal comfort aims at boosting productivity through the highest level of thermal comfort. It promotes the concept by incorporating HVAC systems in the building design that can be controlled to meet individual thermal needs.
Sound is one of the pollutants that not just hamper productivity but also cause mental and physical strain. The WELL sound concept aims to strengthen the well-being and health of the resident by identification of the acoustical discomforts and mitigating them to ease the occupant's experience in the building.
A neglected concept for a long time, Materials in the WELL standard intends to minimize the occupant's exposure to hazardous building materials. It inculcates the elimination of compounds that are toxic to human life and aims at replacing them with cleaner and safer products.
It also directs its approach to offer a safe working environment by reducing occupational hazards such as the use of bioaccumulates by creating an environment that follows employee welfare standards.
With mental health finally receiving its worth, the concept of what is the WELL building standard and how it promotes a calming and refreshing space through building design strategies is gaining momentum. This element applies to both families and employees who can be a part of this concept to gain cognitive and emotional development.
WELL considers the community concept to be pivotal for the overall development of wellness which accounts for easy access to healthcare, accommodation, social equality, civic engagement, and cultural diversity.
Read also – Sustainable and Holistic Interior Design
10 Tips for Interior Designers to Adopt the WELL Building Standard
1. An environment with close interaction with nature
While urban areas are prone to the hustles of traffic and monotony, living a calm life often drives people to tranquil places for getaways. Even though bringing that life to urban areas is impractical, interior designers can definitely offer a close-to-nature experience to the occupants. This can include designing an indoor or outdoor sanctuary or meditation zones where occupants can come to relax and destress after a long day of work.
Read also – 10 Ways To Create Eco-friendly Interior Design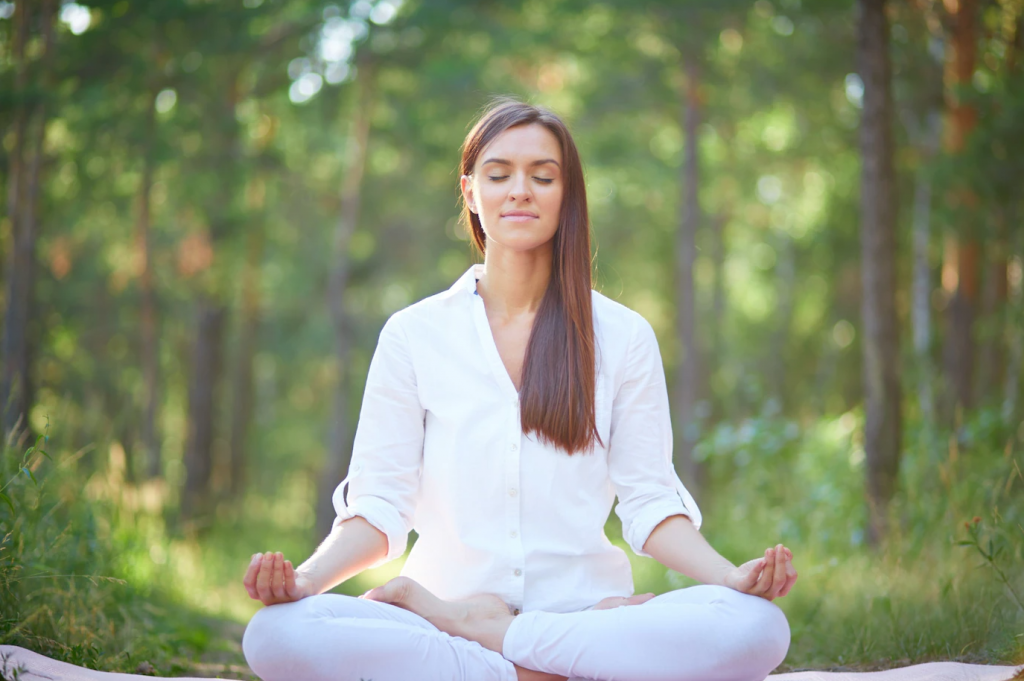 Image Credit: freepik.com
Open concept space plans deliver a calming and relaxing feel with the illusion of more space. However, in designing an open space plan as part of wellness in interior design, you also need to make sure that there is enough privacy for the occupants.
This applies to both office workplace and personal space where the inclusion of half walls, partitions, or separators will serve the purpose of private space while keeping it open.
Read also – 20 Best Ways To Create an Open Floor Plan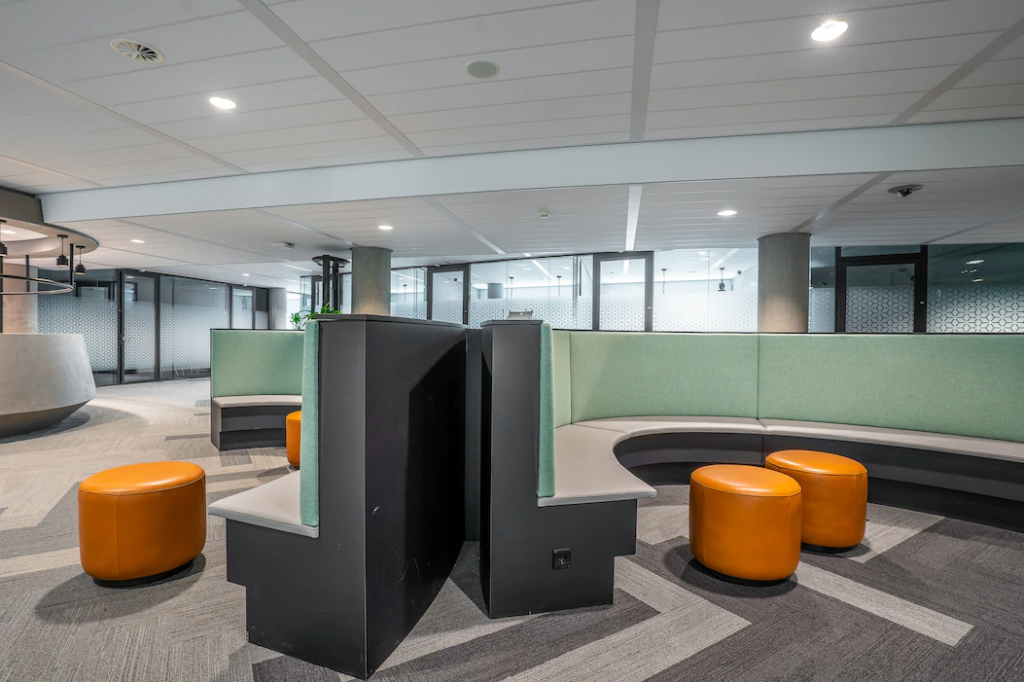 Image Credit: freepik.com
3. Built-in indoor central air purifying system
With rapid industrialization, the air quality has deteriorated to the level of being poor in most countries. Implementing an indoor central air purifying system ensures that the occupants are breathing quality air which will increase life longevity and aid in a healthy life. The concept will remove airborne contaminants and purify the air, making it fit for breathing.
4. Natural light solutions amalgamated with circadian lighting systems
Promoting mindfulness lies at the core of a WELL design standard, and having natural light enter the living space through big windows is a part of this concept. However, an interior designer needs to ensure sufficient shade that will limit too much light inside. You can also use window treatments such as static windows that turn opaque when exposed to too much light.
Interior designers can also incorporate solar panels that will use solar energy and work as a sustainable energy source for your electric needs. Another innovative solution of circadian lights can be adopted in personal spaces that support health by minimizing the electric light effect on the human body's nocturnal and diurnal cycle. It aids in the natural sleeping patterns of humans, thus reducing stress levels.
Read also – 10 Ways to Turn Your Home from Toxic to Eco-friendly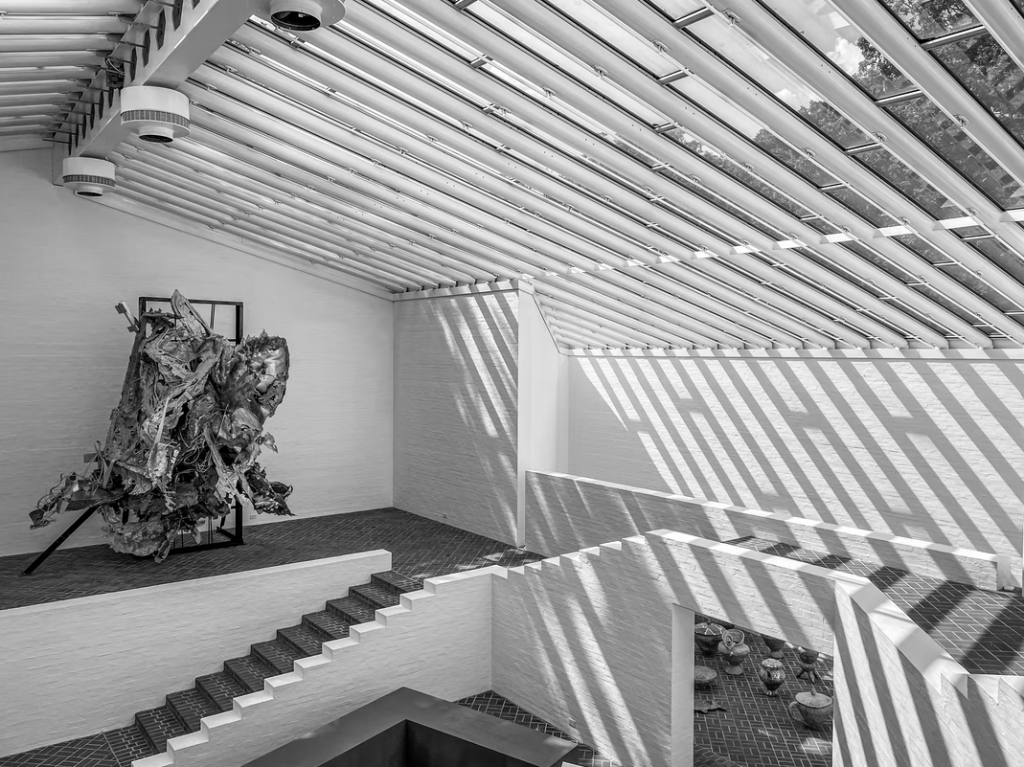 Image Credit: unsplash.com
Living an organic life where your food is free from toxins has become a lifestyle choice for most people. Realizing what is the WELL building standard and promoting interior design to create a space where occupants can let the used food break down in nature by itself is a sustainable approach to living.
It allows the food to turn into compost, full of nutrients that will form healthy soil. A building or workplace can have compost zones that will encourage people to dump their food waste and allow nature to take its form for a healthy lifestyle.
Read also – 15 Best Tips To Combat Climate Change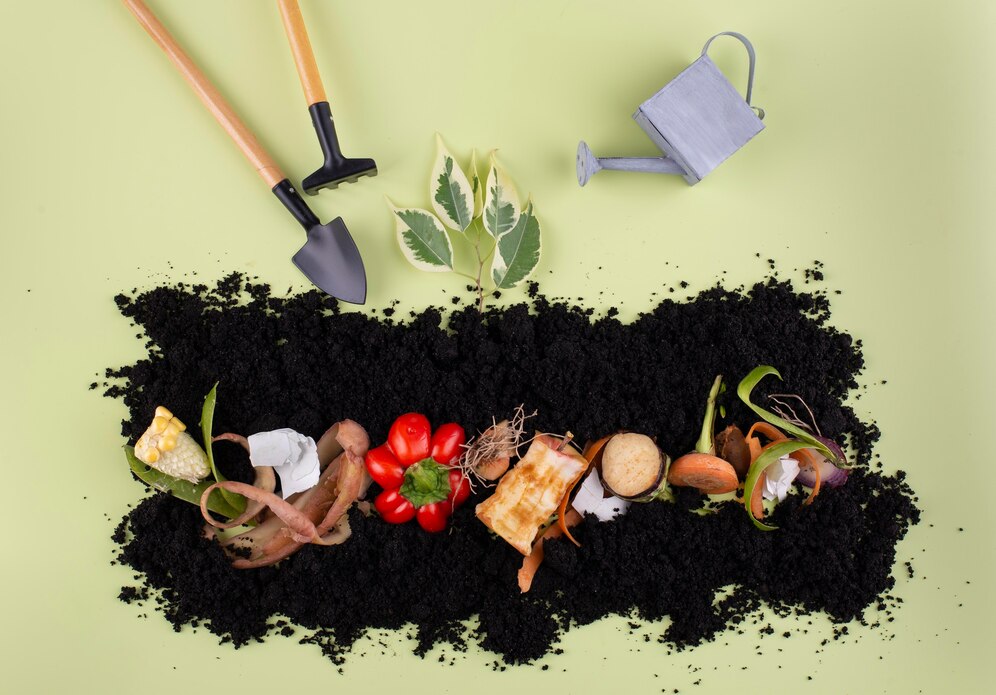 Image Credit: freepik.com
As part of wellness in interior design, you can ensure that a kitchen is a welcoming place where your entire family gathers and enjoys the meal. Family time is an important part of the WELL concept that promotes happiness, and having a full, nutritional meal with your family will help the occupants to connect better with each other.
Read also – 15 Easy and Healthy Houseplants To Grow Inside Your Home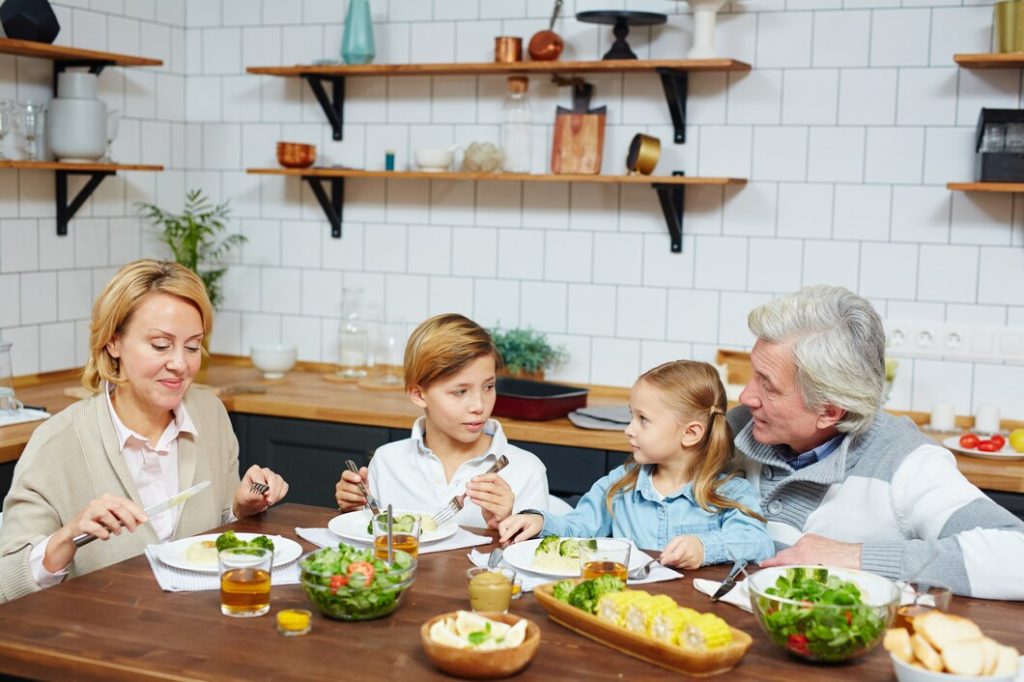 Image Credit: freepik.com
7. Automatic solar adaptive shades
An automatic solar adaptive shade adjusts itself throughout the day in response to the position of the sun and reduces the heat and glares. They are the eco-friendly window treatment that saves energy and prevents the house from getting too hot or too cold while giving you a comfortable space and saving huge on your electric bills.
8. Locally crafted & ethically sourced furnishings
Promoting an ethical standard of procuring the furnishing products is another WELL standard that improves the lifestyle of every person involved, from making those items to using them.
While a product can be locally crafted that will boost employment to the local people and encourage them with better opportunities, the ethically sourced factor is not always fulfilled. However, if you ensure that the product is ethically sourced, which means it did not involve the exploitation of nature or people while it was created, you are being gentle on the planet.
Read also – How To Declutter Your Home?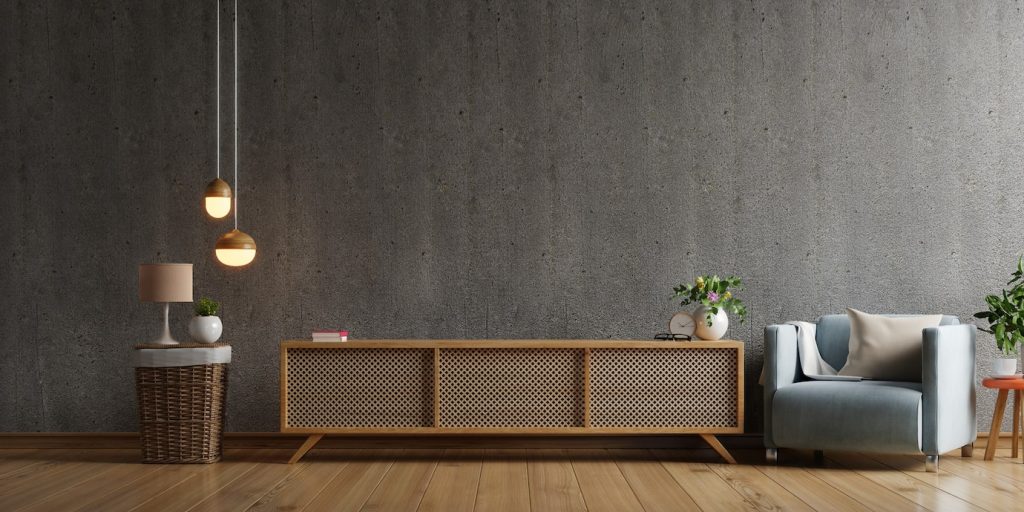 Image Credit: freepik.com
There are many correlations between electromagnetic radiations and their effect on the health and well-being of living beings. EMF exposure is often linked to health conditions such as cardiovascular, Alzheimer's, cancer, infertility, etc. EMF blockers are being deployed in the buildings as part of wellness in interior design to minimize the radio wave interference, which potentially damages health and well-being.
WELL building standards promote an active lifestyle where occupants mitigate their sedentary life and perform some sort of physical exercise. This might include a gymnasium, a sports centre, yoga space, Zumba class, etc. This will energise the occupants, keep them active throughout the day, ward off health disorders connected to a sedentary lifestyle and boost a healthier, productive life.
Read also – 20 Top Interior Color Schemes for Your House Design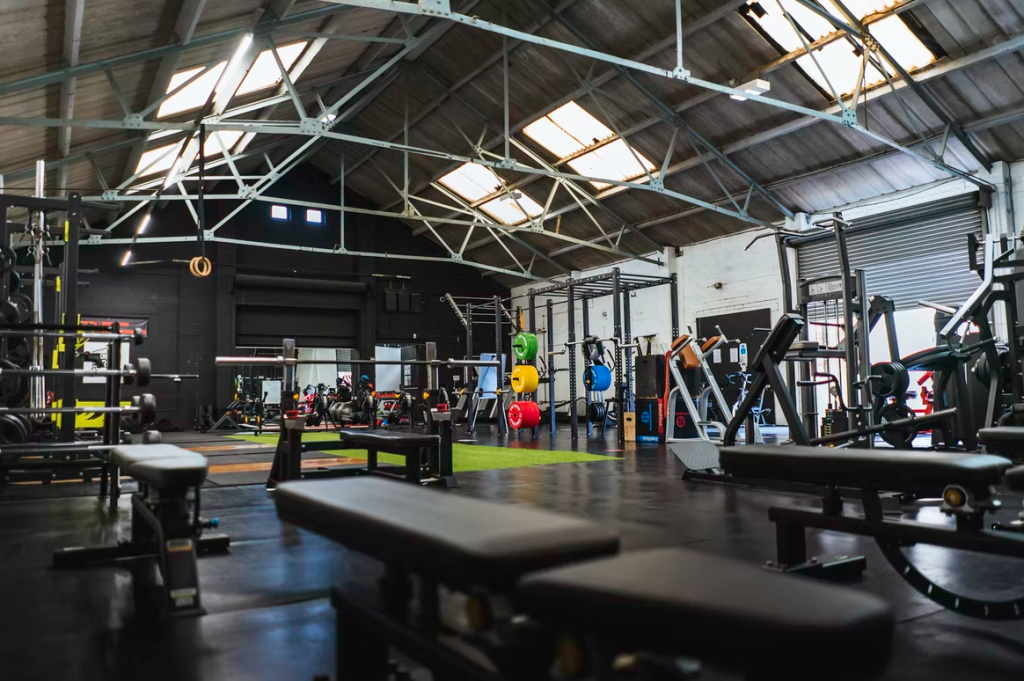 Image Credit: unsplash.com
What is the WELL building standard impact?
Well-being

: With a substantial amount of time spent in the office, employees seek an environment that promotes wellness, incorporating both happiness and motivation. The WELL standard of architecture creates an ambience around the building that boosts well-being by relaxing activities.
Enhanced Productivity

: A happy and healthy living or workspace orients to an encouraging lifestyle that enables employees to perform their tasks effectively and efficiently.
Lower Absenteeism

: With enhanced mental, physical, social, and environmental well-being, employees tend to be more regular in the workplace. A healthy and hygienic space promotes enthusiastic behaviour from them, which increases positivity and decreases absenteeism.
Cohesive Culture

: With a reinvigorated ecosystem, employees are able to engage better with each other, which enhances coordination and cooperation. This promotes better socialization amongst employees and stimulates harmony in the workplace.
Responsibility Increases

: WELL standards impact employee responsibility behaviour by making them more diligent. This usually occurs in conjunction with the optimistic and happy working environment that drives employees to take up responsibility and the will to outperform themselves.
Lower Attrition

: An unhappy workplace is the biggest reason for high employee attrition, but when the workplace promotes health and well-being, it facilitates an environment where employees work to find a long-term career.    
Lifespan Benefits

: WELL standards prove highly beneficial to the families who can spend quality time with each other owing to the enhanced mental and physical health. It also improves their longevity from ailments.
Promotes a happy family

: With enhanced well-being and an active lifestyle through policies and programs, families spend quality time with each other. They develop a higher understanding of each other which promotes a happy family culture.
Mood Booster

: With a healthy and happy space to live and work in, there is an instant mood upliftment that enhances the zeal towards life and creates true contentment amongst people.
Further Learning

: A living and working space that is encouraged high quality of well-being and health is more likely to become a place for better learning experiences. People tend to learn more and contribute more to the workplace and society as a whole when they are happy and healthy.
Ethics and Integrity

: Integrity and

ethics are the contributors to a living and working space that exudes positivity, encouraging its people to become more ethical towards their professional and social responsibilities. This ecosystem supports a harmonious society where people help others and work in conjunction with each other for a better living space.
WELL building standards offer a residential and organisational edge over other architectural designs with the promise to promote a space with higher standards of lifestyle.
Read also – 20 Most Popular Types of House Styles and Homes
While understanding what is the WELL building standard might seem overwhelming, inculcating the WELL building standards into your interior design will prove to be more satisfying and fun. To assist in your interior designer success journey while you inculcate the WELL building standards, Foyr Neo offers lightning-fast software that will convert your 2D ideas to 3D designs. 
Head straight to the Foyr Neo with easy signup and start your 14-day free trial today and witness it for yourself.
Have questions about what is the WELL building standard and implement it into your interior design business? Read our blog on 16 Interior Design Rules Every Interior Designer Should Follow for some amazing insights.