Home » Blog » Bathroom Cabinet Care: How To Maintain Your Bathroom Cabinet?
How To Maintain Your Bathroom Cabinet?
Bathroom care and maintenance do not only involve ordinary cleaning. It goes beyond regular cleaning to considering the lifespan of your bathroom fixtures.
When it comes to bathroom cabinets, everyone would undoubtedly want their cabinet to look as good as it did when it was first constructed. However, you cannot just sit back and assume that the bathroom accessory will maintain its sleek look without any effort.
Hot showers generate steam frequently. This may lead to the wearing off of cabinetry materials, and that's why constant maintenance is necessary.
Failure to observe the basic bathroom cabinet care comes with its negative impacts. One such effect is the buildup of dirt and grime that may become a health hazard.
Read also – 14 Best Bathroom Remodeling Ideas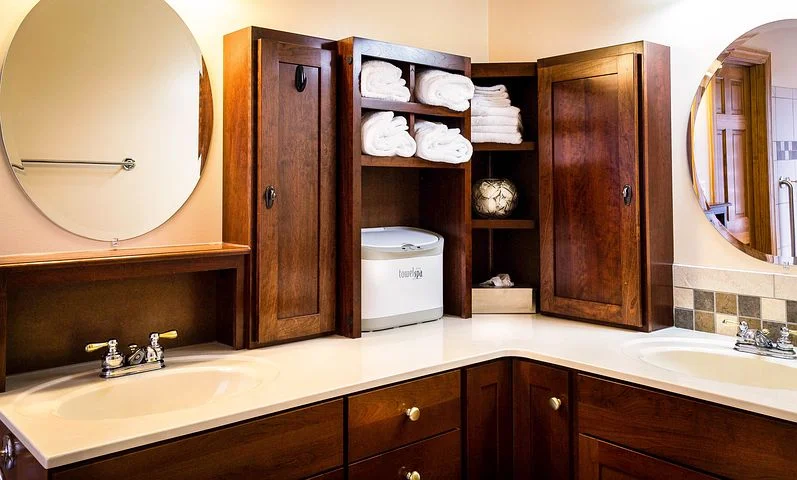 Image Credit: pixabay.com