Home » Design Software & Tools » 6 Best Accounting Software and Tips for Interior Designers
Interior Design Accounting Software
The interior design industry is a fun, challenging, and creative career that utilizes both sides of your brain. But, there's much more to running a business than just brainstorming new ideas and digesting new trends. There are regular, routine management practices that you need to practice to keep your business running smoothly and avoid financial difficulty, tax issues, or angry vendors who haven't been paid.
Keeping track of the regulations that apply to your business can be difficult enough. When you add the complexity of day-to-day financial management like basic accounting, accounts receivable, payroll, taxes, and outstanding invoices, running a business can quickly become overwhelming. This is especially true for people who are creatives at heart and didn't start their business to spend hours on the phone with accountants and poring over spreadsheets.
Thankfully, there are many different types of online accounting software and other business software that not only make routine bookkeeping easier, they also provide guidance and insight into critical metrics like your outstanding invoices, purchase orders, total cash flow, sales year-to-date, and many other important figures.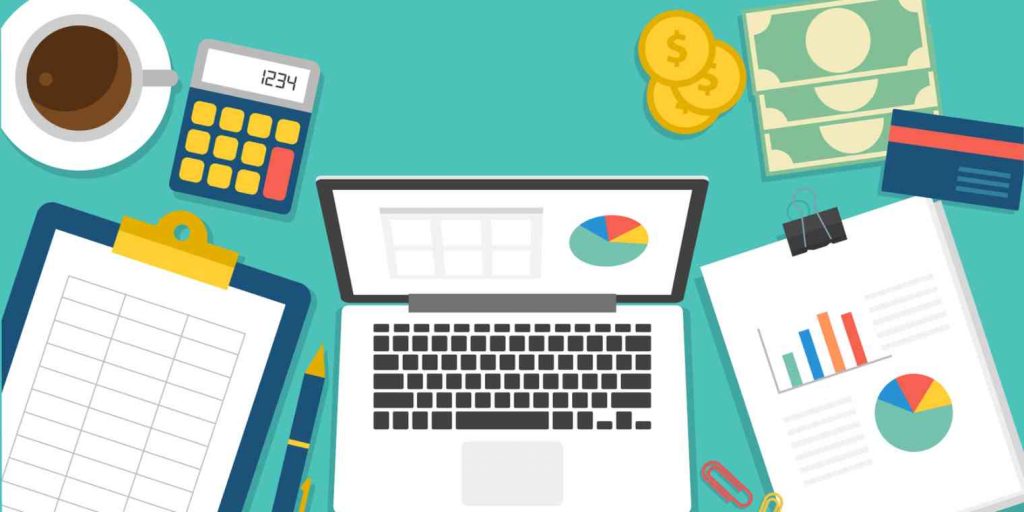 Image Credit: zapier.com
If you've been putting off disciplined financial management of your business and want to spend less time working on accounting, then you owe it to yourself to invest in a tool or set of tools that will help you stress less, and spend more time working on the parts of your business that you love.
Even if you're ready to take the next step with your business management approach, how do you know which account software is best for interior design firms and small businesses? There are many features to consider, and finding the right one for you will require a little bit of research and maybe a few trials. 
Luckily, we're here to help! Keep reading for a full breakdown of the best accounting software for small businesses and interior design firms, including the top features to look for, real customer reviews, pricing, and our top 5 accounting tips for interior design businesses.
Read also – How To Set Up Trade Accounts for Interior Designers?
Top 4 Factors to Consider When Choosing an Accounting Software for Your Interior Design Business
What should matter most to you when choosing accounting software for your interior design firm? If you listen to the software providers, they'll give an endless list of reasons why their product is the best. However, the truth is that there are only a few core features that will likely most to you, and the other options are usually nice to have but not critical for success.
Here are the top 4 features to look for when vetting accounting software for your small business:
a) Ease of Use
1. Many companies can make software, but only a few companies can make software that works well and is both intuitive and user-friendly. Specifically, ease of use means that the actual program functions as intended and you're not experiencing errors, glitches, broken links, missed online payments, and other issues while searching online for a solution to your problem.
2. The user interface should be easily navigable, meaning that you know how to find and select the options that you need to perform basic functions like entering a sale, creating an invoice or estimate, processing a payment, and much more. Don't settle for spending countless hours scouring internal pages and support forums looking for a key platform function.
3. A simple way to gut check the software you're considering is to ask yourself: does this program help me work faster or am I spending more on these tasks than I was before? Overall, you should want the accounting software to make you more efficient, less error-prone, and more productive. Check user reviews to get honest feedback on how well the average user actually likes the software, and check sites like G2 or YouTube for real demonstrations of the product.
Read also – Photography for Your Interior Design Business
b) Feature Rich
1. While it's important to focus on the features that matter most (i.e., the ones that support basic accounting functions), a feature-rich platform will likely offer options that you don't even know you'll need in the future.
2. Before selecting a final software, consider writing down how you would like your accounting processes to work. For example, do you want to automatically generate invoices based on an estimate, and then have automated reminders get sent until the invoices are paid? Do you want your accounting software to be integrated with multiple credit cards and bank accounts? Describing your ideal workflow will ultimately help you define the features that will be most important.
3. Plus, as you gain more experience and become more adept with the tool, you'll likely end up using more and more advanced features over time.
Read also – Profit Margins for Interior Design Businesses
c) Pricing
1. If you're still a sole proprietorship (e.g., a freelancer or contractor), then you should be able to find accounting software versions that are priced quite competitively. However, some legacy software still has big business pricing even though it's marketed to small businesses.
2. Set an approximate budget before you start researching accounting software for small businesses, and don't be afraid to ask pushy salespeople for a discount if that's important to your business. As you'll see in the sections below, prices for accounting software vary widely, but you can generally expect to pay $5 – $50 per month for a reliable and well-reviewed platform.
Read also – Business Structure for Interior Design Firms
d) Support
1. Quality support is a vitally important criterion for any software, and it's second only in importance to ease of use (which probably won't require as much support, if done well).
2. When you're demoing the product or talking to a company representative, be sure you find out exactly what types of support options are available and make sure it's the right fit for you. Do you like to speak on the phone with a specialist? Some software companies don't provide that service and they'll force you to use chat options. Make sure you know what you want from the support team and that the company actually provides customer support.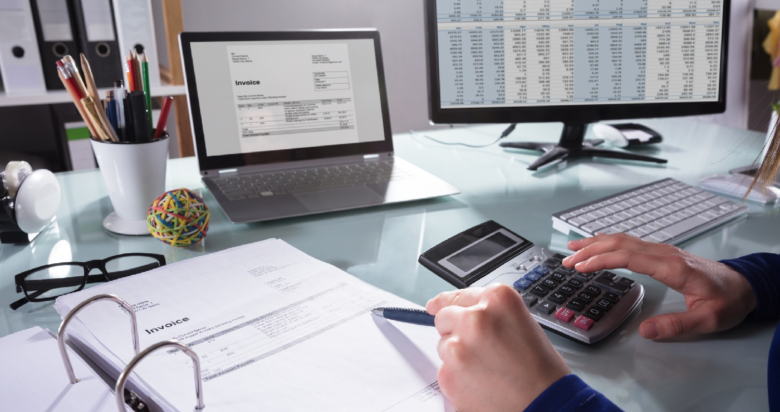 Image Credit: ORDB
Top 6 Accounting Software for Interior Design firms and Small Businesses
Focused heavily on ease of use, Freshbooks offers a ton of built-in features that will help novices feel at home in the world of small business accounting. Additionally, features like time tracking and automated billing help speed up your workflows.
Reviews: Freshbooks has an impressive 4.5 stars on G2, with many user praising its simplicity and intuitive features.
Price range: $5 – $15 per month. Many software providers bill base on the number of licenses required, but Freshbooks bills based on the number of clients you need to invoice. So you can expect to pay more as your client base increases.
One of the most established accounting software options, Quickbooks is a good choice for those who want to handle all of their own accounting, including payroll and bill pay, all in one place.
Reviews: Quickbooks has a 4-star rating on G2.
Price range: $6 – $18 per month. Quickbooks pricing varies based on the specific features that you want, and how many users need access to the program.
For those who want a basic accounting software that still gets a lot done, Wave is an excellent choice due to its robust free single-user version. Wave supplies all of the critical features and offers a very intuitive interface.
Reviews: Wave has a 4.4 star rating on G2.
Price range: Wave starts at free for many users, then offers plans based on flat fees (starting at $25 per month) or a creative pay-per-use model.
If you're looking for accounting software that's specifically created for interior designers, check out Mydoma studio. This software combines interior design project management functions with basic accounting functionality, making it extra valuable to those on a budget.
Reviews: Mydoma studio has a 4.5 star rating on G2.
Price range: $59 – $129.
Built for freelancers and "micro businesses," Xero integrates well with other small business tools that might be used for HR, project management, etc.
Reviews: Xero has a 4.4 star rating on G2.
Pricing: $12 – $65 per month. Pricing differs based on the features needed and the amount of transactions required.
Another product made for interior designers, Ivy (as part of Houzz Pro) helps interior designers integrate their project management software and workflows with Quickbooks online, which provides the accounting functions needed for financial management.
Reviews: Ivy has a 4.5-star rating on SoftwareAdvice.com. However, some users have commented on the lack of support.
Price range: starts at $59 per month.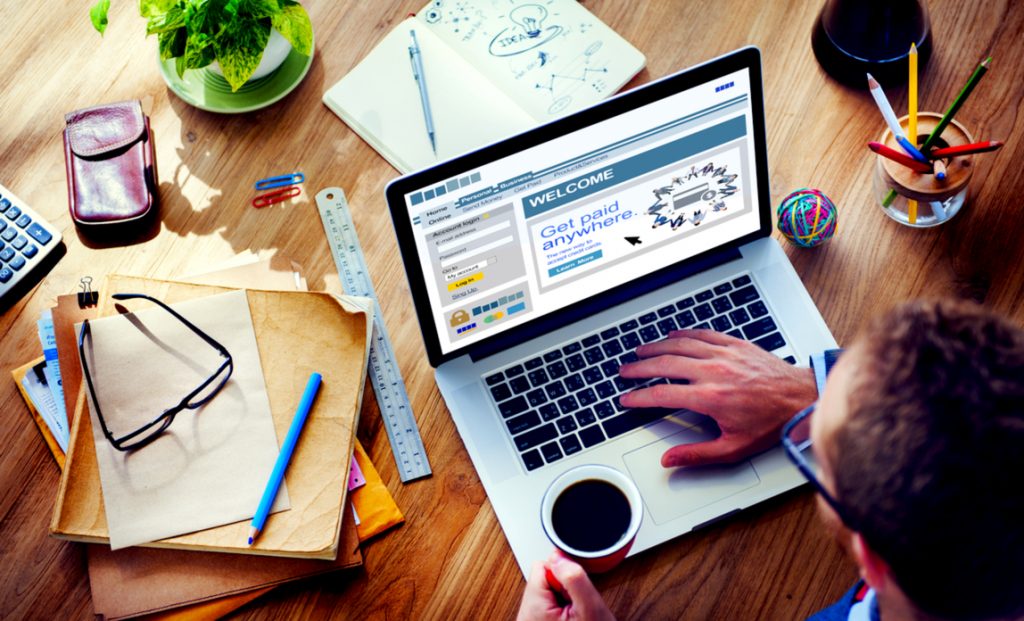 Image Credit: techdonut.co.uk
Top 5 Accounting Tips for Interior Design Businesses
1. Payment Terms
Set your payment terms realistically, then strictly hold clients to these terms. It's up to you to determine the cadence of payment and when you'll receive money based on the date of the client's invoice. The most commonly used payment terms are called Net 15, Net 30, and Net 45. The number used in each term defines how many days a client has before payment is expected to be sent.
Most people use Net 30 payment terms, which means that they are required to pay the invoice 30 days after it was received. Many new business owners don't account for the amount of time that passes between when a contract is signed and when a payment is actually received. The difference between these dates can really stretch your bank account if you're not careful.
Read also – Pricing Strategies for Interior Designers
2. Cash Flow
Carefully track your cash flow. Cash flow is the lifeblood of every single business no matter how large or small. Knowing your cash flow will help you understand how much income can be used for salary, what can be allocated to other business expenses, what can be paid to outstanding invoices, and what might be left over to invest in business expansion through marketing or other means.
Without understanding every penny that comes into and leaves your business you will not be able to have accurate projections and forecasting, leaving you in the dark with key financial decisions.
3. Document the expenses
Document every single expense. Business expenses can be written off, which means that they lower your taxable income when it's time to pay the government. So, if you earned $60,000 but you spent $10,000 on an office and work supplies, your real taxable income is only $50,000. It's easy to forget about the coffee that you bought one morning on your way to work or the 50 miles that you drove to a client site.
Even if you're unsure whether an expense can be deducted, save your receipts and consult an expert when taxes are due. Some of the most commonly overlooked tax deductions (e.g., expenses) for small businesses include the following:
Phone bills.
Technology like laptops, printers, phones, tablets, software, etc.
Internet bills.
Mileage.
Meals and entertainment.
Read also – How To Raise Funds for Your Interior Design Business?
4. Tax for employee and contractors
Many small interior design firms have a single employee and several contractors. It's very important to remember that contractors (1099) and employees (W2) are taxed in completely different ways.
If you're self-employed and you're not having an accountant run your payroll then you need to be self withholding from your income to pay taxes that are due each quarter (in the U.S.). Accounting software will help you estimate what those quarterly tax payments will be so you can adjust your savings accordingly.
5. Use software or accountant
Use either accounting software or a real accountant (or both). This might seem like an obvious suggestion since it's the topic of our articles, but it's one that's often overlooked by small businesses.
You simply can't rely on the messy combination of bank statements, excel spreadsheets, and email messages to track which invoices are outstanding, which ones need to be sent, financial reports, and how much income has actually been received over a prior period. Having precise records and insight matter immensely for avoiding tax penalties or other regulatory issues.
Read also – 10 Essential Tools for Interior Designers
More Resources for Interior Design Businesses
We've built a thriving online community designed to help interior designers network, find new opportunities, share inspiring designs, and learn how to become better business owners and freelancers.
The Foyr Community features detailed courses on how to use interior design software, starting and scaling your business, pricing strategies, and other foundational skills that will help expand your capabilities and build your confidence. You can join the community today and start connecting with other designers, taking online courses, and finding new work opportunities.
Conclusion
Ultimately, the decision about which accounting system is best for your interior design firm or small business will be up to you and your team members. What matters most is that the tools available in your software help you work smarter and that you commit to using accounting tools for the long term. Sticking with quality software and financial management game plan will ensure your success well into the future.
We are constantly publishing new content that is specifically written for interior design business owners and operators. Check back often and subscribe to our blog if you want a steady stream of helpful information delivered to your inbox.