Marcus Tullius Cicero had once said, "If you have a garden and library, you have everything you need", but to have everything you want you've got to enhance the beauty of your home garden. Your home garden is that sacred place where you not only get to relax but also rejuvenate yourself and host your cozy and naturally pleasant get-togethers with your loved ones. So let your garden speak for you. Let your home garden be an extension of your inner self and your creative-side by adding to its charm with the following home garden ideas.

Image credits: pexels.com
Here are 5 tips to enhance the beauty of your home garden:
1. Pick the right plants
Flowering plants add to one's home garden's beauty no doubt but a lot of this beauty depends on the kind of flora you chose to adorn your garden with. Opting for flowers like coreopsis, astilbes, bleeding hearts, daylilies, etc. which bloom for a comparatively longer time or multiple times will not only prolong the color variety of your home garden but also add to its beauty by attracting equally colorful butterflies. In order to provide that vintage cottage look for your home garden, go for petal-heavy flowers like roses, peonies, zinnias, musk rose, and explore the latest home design trends. for a splash of bold and solid colors.  They also add to the olfactory appeal.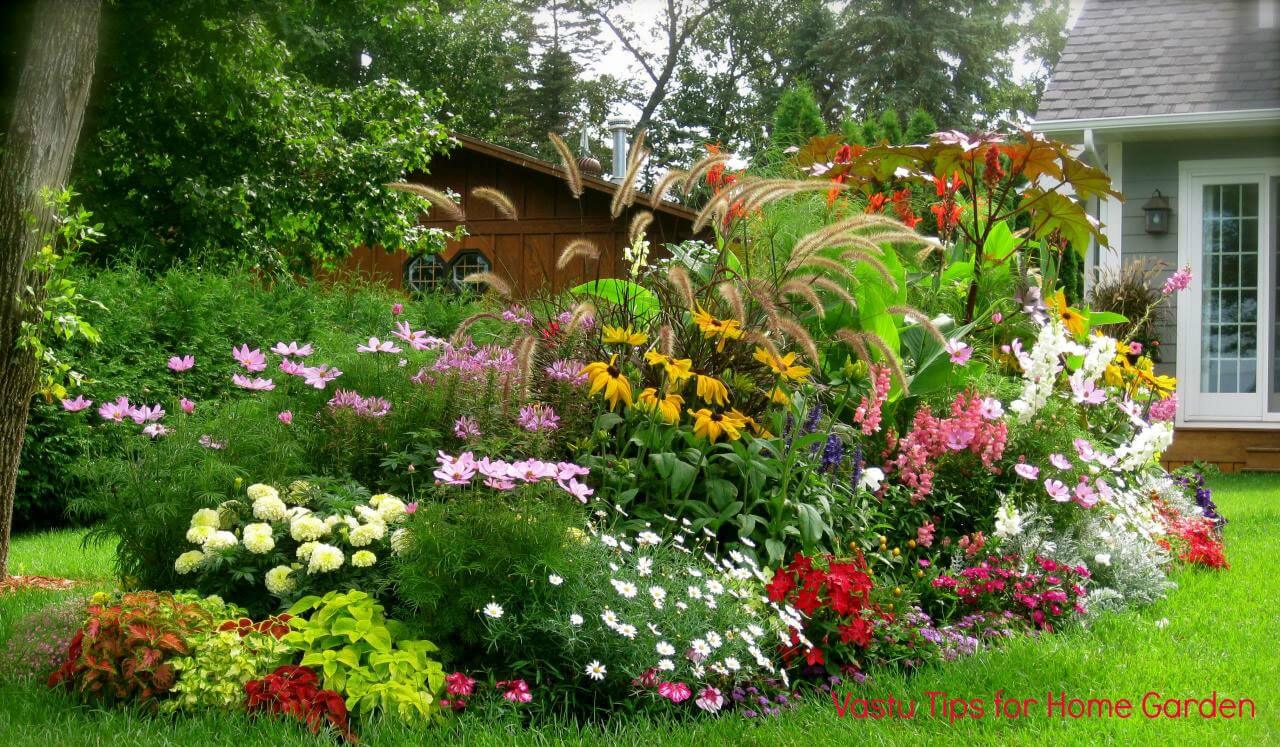 2. Pay attention to your home garden design
Placing brightly colored flowers against the backdrop of a white picket fence is a classic but there's more to a white picket fence. Use it to add the illusion of depth if your in-home garden is a small one. The trick is to use horizontal layering – planting short shrubs before or in front of the fence and taller shrubs beyond the fence or near the house.
Secondly, when the sky is the limit then why should your garden be restricted to the ground? Create a picturesque arbor at the gateway or just before your door. To achieve this look that gives your home garden a romantic novel appeal, grow some climbers like star jasmines, flame vines, bougainvilleas, Bengal clock vines, etc. over an artistically designed metal framework.
Convert your vacant, plain wall into a vertical garden. This will not only increase the surface area of your home garden thus making it look big but also can serve as the perfect backdrop for a garden swing. What's more, is that with a vertical garden you can be more artistic with the arrangements of the plants as the patterns thus formed will be more strikingly visible and prominent as compared to the normal floor gardens.
Go creative with colors. You can either choose to locate plants by contrasting colors and textures and modern interior designing or you could also arrange your flowering plants in such an order that you create your own floral rainbow.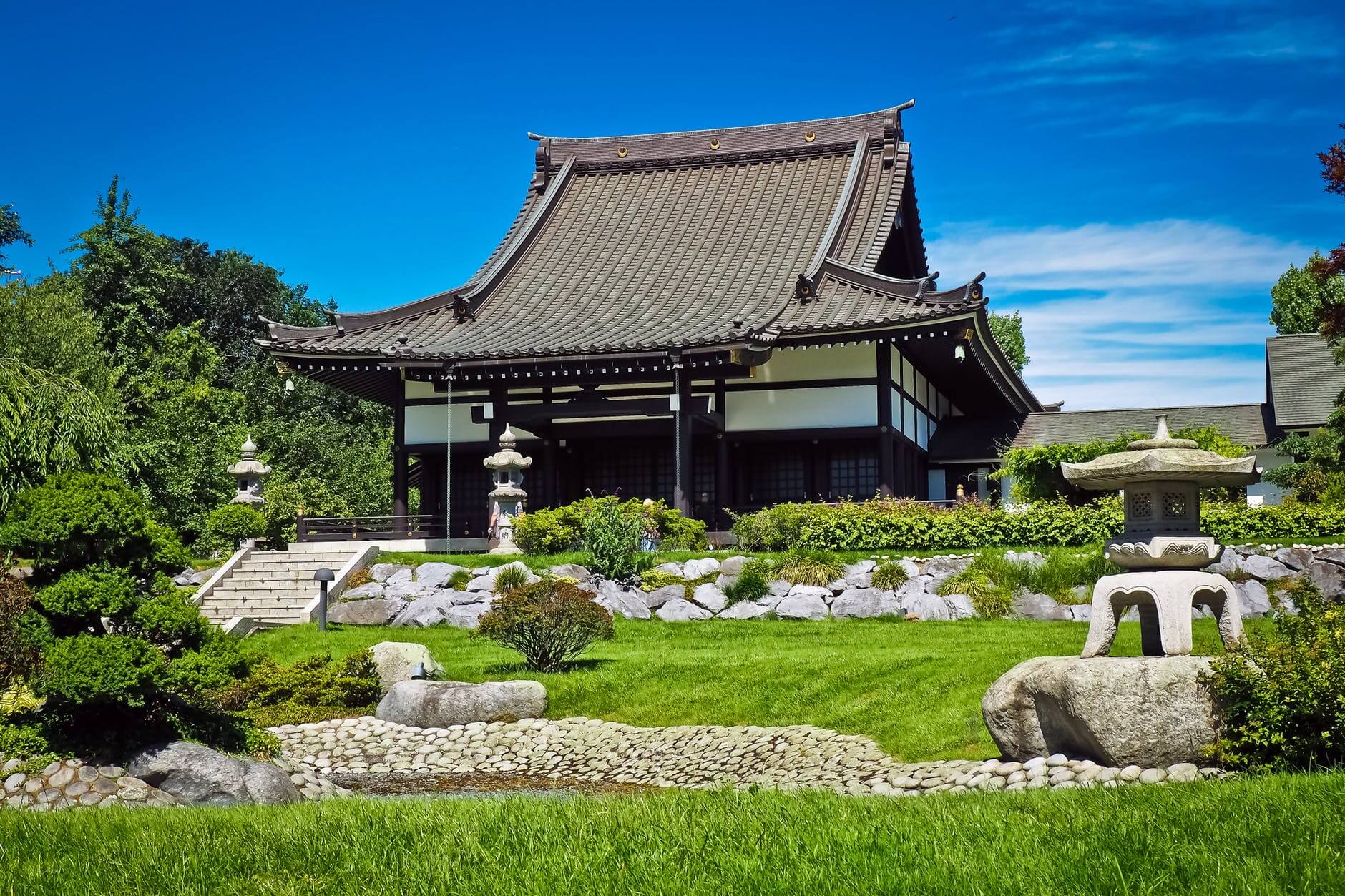 Image credits: in.pinterest.com
3. Go unconventional with plant containers
If your home garden is dominated by more greens or non-flowering plants, then make sure they are planted in vibrant and colorful flowerpots. To add more drama and more of your personality to your home garden, don't go for the simple, regular plant containers. Add to their look and appearance. With the help of Plaster of Paris (P.O.P) and some paint, get imaginative and creative with the pots. Convert their exteriors into varied shapes like that of an inkpot (if you are a writer), a joystick (if you love video games), etc. For a simpler option, you could just paint different motifs or even abstract designs on plain old flowerpots. Your young ones will be only too happy to welcome such a home garden as their favorite play area in the whole house.
If you don't have enough space for ample flower pots or your garden is mainly dominated by a flowerbed, you can still be innovative and have a delightful tropical porch. All you need to do is to collect the rims of broken or discarded terracotta plant containers, think of a pet name for all your plants, artistically paint out the real names along with the pet names on separate rims and then partially embed them in the flowerbed next to the plant to which they belong. This will surely add that uniqueness to your garden that you were yearning for.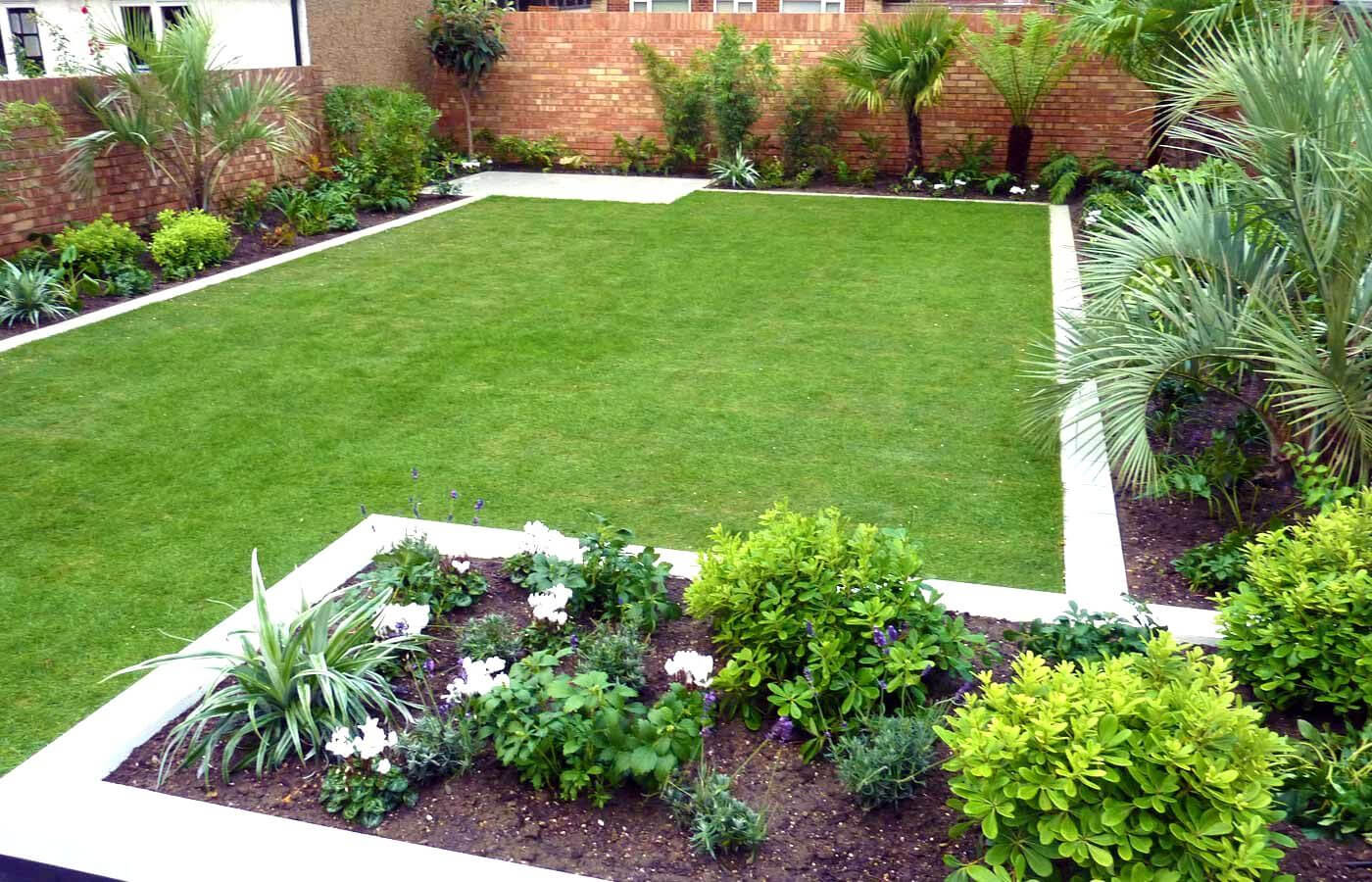 Image credits: picdeer.com
4. Direction matters
It is always better to place full sun plants (that require at least 6 hours of abundant sunlight) in the west facing side of your house. The sunlight during the morning or in the eastern part is not that potent. That is why positioning full sun plants on the eastern side of the house may not actually kill them but they will neither grow nor blossom to their fullest extent. This means a reduced number of flowers, not so healthy and fresh looking foliage and hence reduced appeal to your home garden's beauty.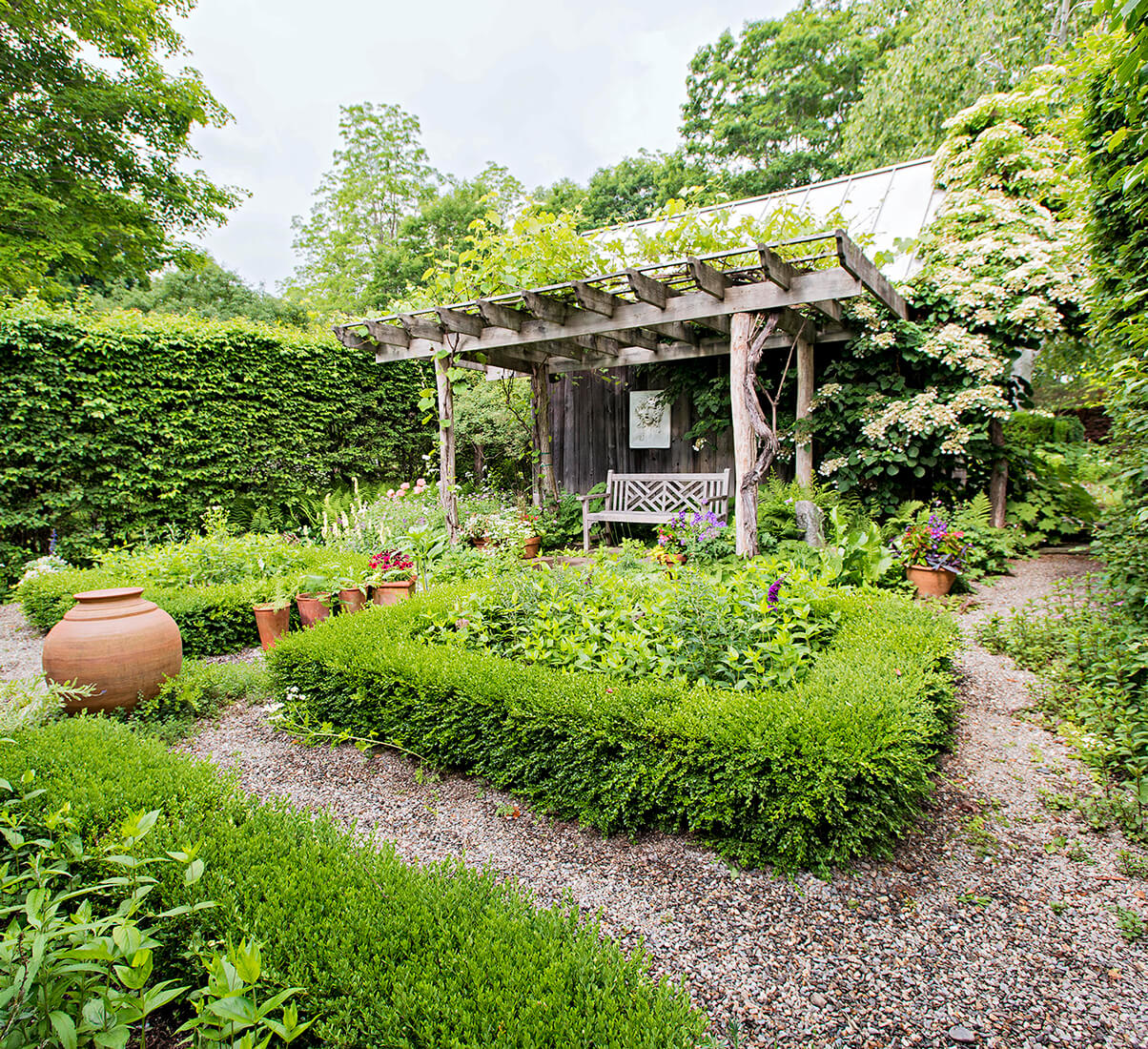 Image credits: michalschein.com
5. Feature a water feature
To add to the aural appeal of your home garden what can be better than installing a water feature. It will not only bring your home garden to life but also attract wandering birdies for a brief visit thus making your home garden all the more colorful and animated. All you need is a professional who can help you with the underground wiring and engineering part of it, some pebbles/ stones, a few eloquent motifs or ornaments, and your mini fountain or water feature is ready. You can make it further attractive by playing with lightings and different water flow patterns – sprinkle effect, a bell fountain, etc.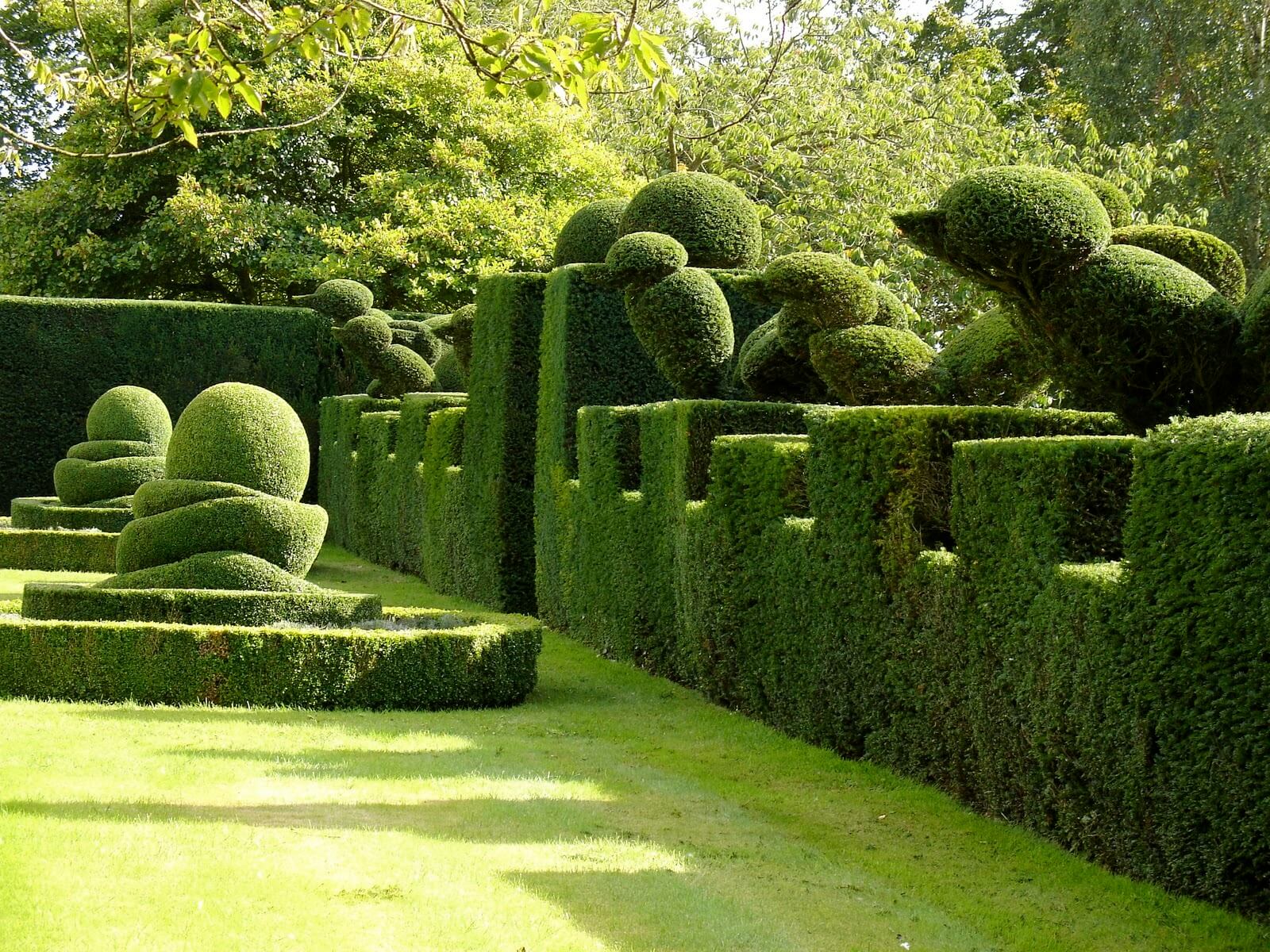 Image credits: in.pinterest.com
Every house is different and so are its gardening needs, conditions and requirements. Apart from these home garden ideas, to make your garden truly beautiful, it's necessary to have a good understanding of aesthetics, dimensions, landscaping and the sense to optimally utilize space. We at Foyr, understand this and also Albert Austin's belief that "to nurture a garden is to feed not just the body but the soul." That is why our expert landscape designers can help you articulate your home garden ideas with élan. Look no further because your dream home garden is only a click away – https://interiors.foyr.com/
Click to rate this post!
[Total:

0

Average:

0

]