Home » Blog » How To Handle Stress and Self-care for Interior Designers?
Self-care for Interior Designers
Stress is the part and parcel of human life. While some amount of pressure in forms like healthy competition, can push you to perform your best, prolonged and intense stress patterns can deteriorate mental health. It strains your mind and body and reduces productivity. Thus how we deal with it can determine our relationship with stressful situations. Stress management is a skill that is crucial in the modern age.
Read also – The Mindset of Successful Interior Designer
Why self-care Is Important for Interior Designers?
While interior designers strive to make the living environment all around the beautiful, it's easy for these professionals to lose sight of invaluable self-care and me-time while running their interior design business.
The stress of a life revolving around client meetings, problem-solving with contractors, material hunting, and creative demands can work you to the bones. This constant multitasking and juggling of projects and people can strain the mind and body and start to affect all areas of life and business.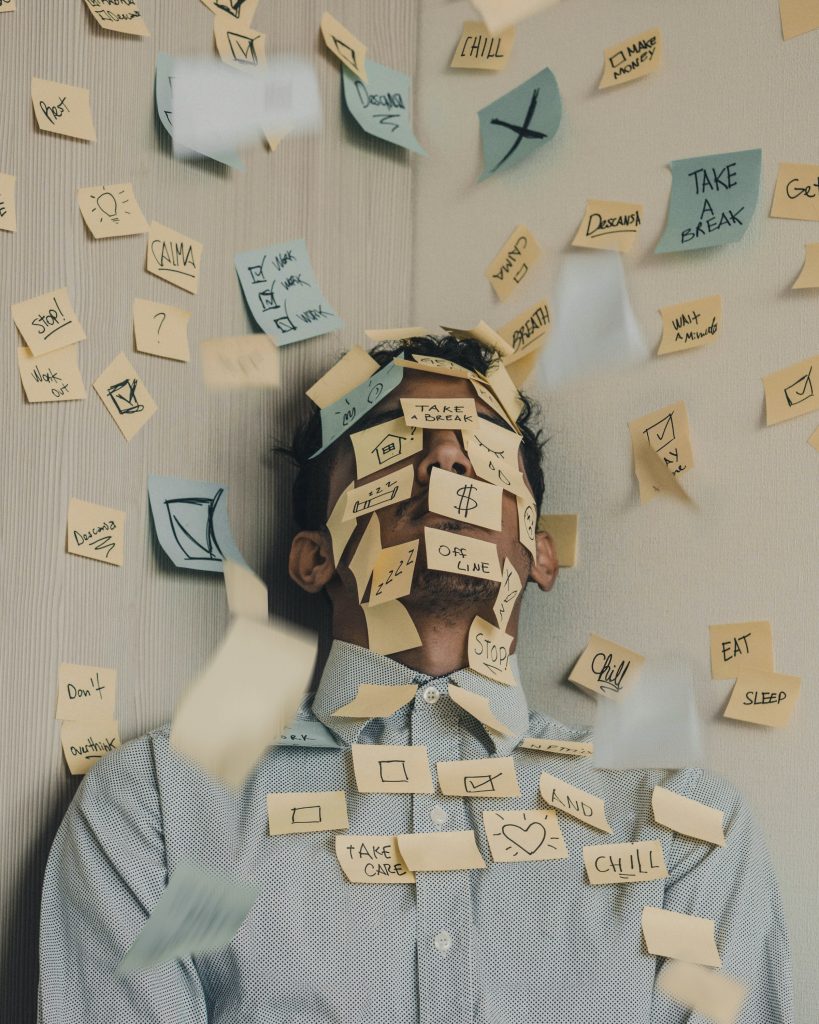 Image Credit: herbertlui.net
If you too, don't see an end to your work and find yourself often pulling all-nighters, it's probably time for you to step back, sip on some fresh mint tea, and read on. Fortunately, we have compiled a list of to-dos for the design industry juggernauts to manage stress, and handle pressure and demands with ease.
Read also – What Does An Interior Designer Do?
How To Handle Stress As An Interior Designer:
1. Eliminate interruptions
Cluttered minds can seldom create something beautiful. Start with a clean sweep! Clear out that desk, and sort out the junk. Follow the path laid out by Marie kondo. Making time to clean your workspace whether it's a posh office room or just your dining table, at least once a week, can lead to a more productive work culture. Not to mention that the process of decluttering itself, can be a relaxing stress buster.
Similarly, avoid mental clutter. By that we mean, avoiding and organizing interruptions and distractions. Client calls, vendor meetings, staff queries, and other issues. Unless it's an emergency, make sure to pen in dedicated time throughout the day only to problem solve. This way you can avoid losing focus on the task at hand and tackle your to-dos head-on.
2. Prioritize the to-do list
Talking of a to-do list, make one! Planning out your daily program ahead of time can save you a ton of time and stress. Make sure to add a schedule to the tasks.
However, make sure your list is not so exhaustive that it adds to your anxiety. A prioritized list with only the important activities will help you tick them off faster, adding a sense of achievement to your day.
Read also – 12 Best Time Management Tips for Interior Designers
3. Pen and paper in the creative process
Some designers find that putting pen to paper can often rid them of creative blocks. Sketches and handwritten notes and lists are a good way to focus your mind when under pressure. It stimulates your brain to mentally engage with the information and sharpen your critical thinking. All these are beneficial tools to redirect yourself when you feel the panic set in.
The prevalent work culture of hyping multi-tasking has decreased efficiency and increased stress levels. While it may seem temporarily smart and even superhuman to answer phone calls and finish that 3D render at the same time, you will find later that you have either missed out on the essence of the call or forgotten to add key details to that model.
It causes a loss of time and manpower that has to now be spent in correcting the errors. Interior designers must hence resist the temptation to flit between duties and focus instead on completing one high-quality work at once.
Read also – 6 Best Time Saving Tips for Interior Designers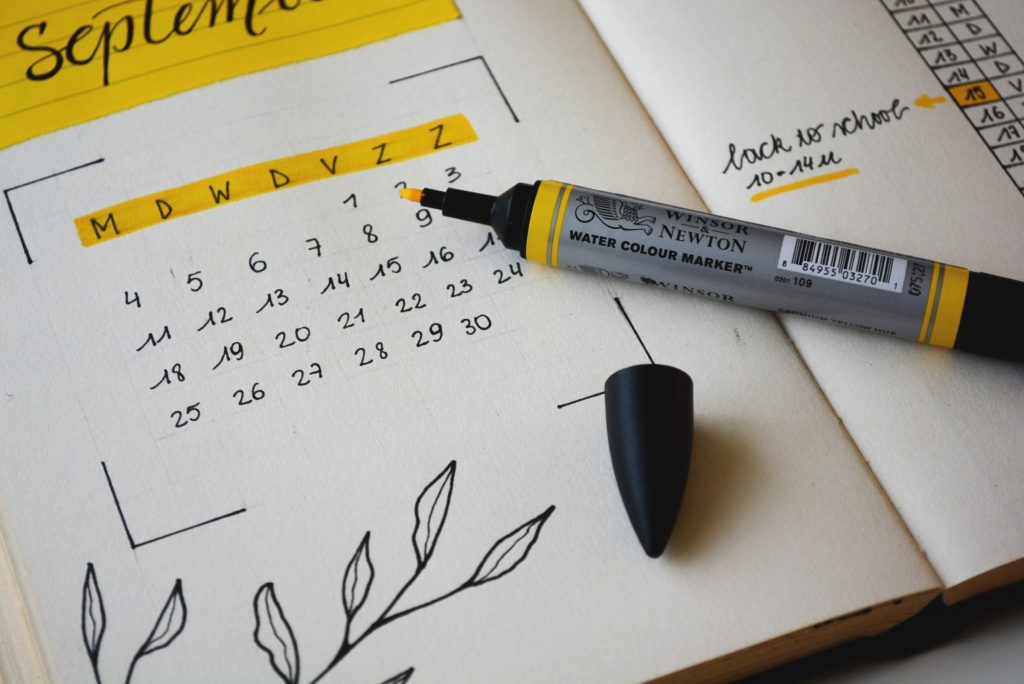 Image Credit: unsplash.com
5. The work-life boundary
With homes having become our offices recently, the line between work and life has blurred furthermore. Hence is vital we reaffirm this boundary. While the interior design may seem like a constant conversation, we can stop making it so.
Avoiding work calls after hours, taking days off in the week rejuvenates you and lets you get back to work fresher and less grumpy. Constantly being available at all times, can burn you out soon. You must define when your work hours end for better stress management.
Read also – 10 Essential Tools for Interior Designers
10 Essentials To Self-care for Stress Management:
Let's assume you practice all of the above, a small amount of stress during a very important sales pitch or project handover is understandable. However, good stress exists. It's one that is minimal in intensity, something that doesn't impair your actions and what you can manage to handle well.
It also pushes you to better yourself and motivates you to give it your best shot each time. But that doesn't mean you cannot manage it better. Having a list of hobbies or activities you can turn to in the hour f need is an excellent stress management tool.
Does a walk in the park with your dog let off the steam for you? Or is it whipping up a steaming hot plate of delicious stew that makes you feel all warm and safe? Maybe you like tending to your greenery, fresh flowers, and houseplants. Whatever it is, make time for it even at your worst. If nothing else, you can always resort to old favorites such as getting yourself pampered with a massage to take your mind off of work.
Read also – 10 Best Client Management Tips for Interior Designers
1. Plan your vacation time NOW!
This brings us to another super important tip! Take a deep breath and take some time off! All that juggling between clients and countless vendors, you have earned it.
Industries like interior design, more than others, need to take time off to relax, reinvent and recharge to be your creative best. And what better way than at a scenic holiday to relax and rewind?
The key is to escape work and give yourself some well-deserved break and self-care.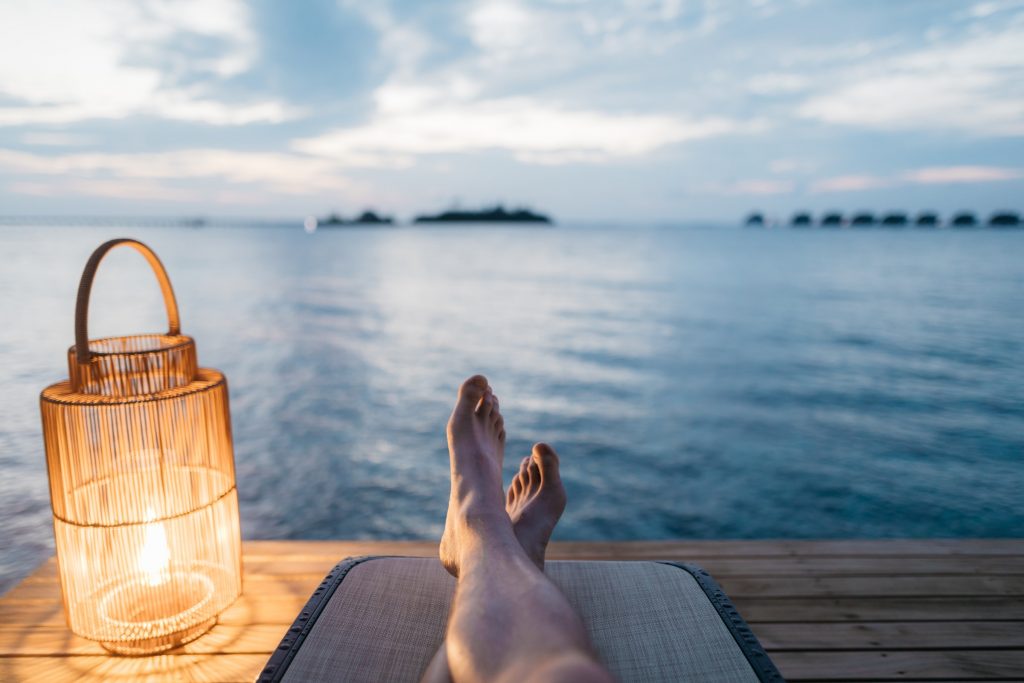 Image Credit: unsplash.com
2. Design your work hours so they work for you
If you must take anything away from the pandemic work culture, it's the flexible work hours. Does it make more sense for you to start your day early and escape for an evening with your loved ones? By all means, do it. Or do you prefer a lay-in where you get started after an elaborate breakfast? Who's to stop you? Designers should make sure their work hours cater to their lifestyle. However, make sure you still get a good amount of sleep at a decent hour, to maintain a healthy body and mind.
Read also – How To Revive Your Interior Design Business Post-COVID-19?
3. Get plenty of quality sleep
We cannot stress enough the importance of sleep for stress management! Fleecing yourself on your sleep hours not only affects your long-term mental and physical health but also zaps your energy, makes you irritable, hacks your productivity eventually, and leads you to complete burnout.
Getting regular, healthy sleep should be high on the list of priorities for interior designers.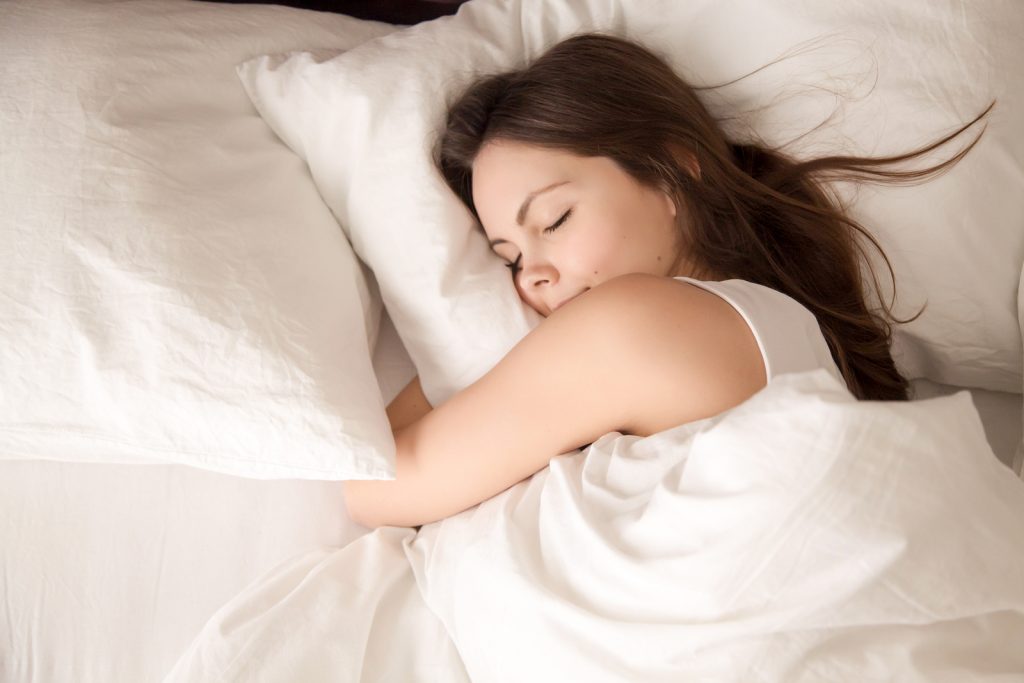 Image Credit: pinterest.com
4. Fuel your body with healthy food
Yet another reason not to multitask at mealtime: your food will taste better. Skipping meals is common when you hit the ground running as an interior designer. Swapping out meals for junk snacks or munchies is another common vice. If you want your body to function at its best potential, it's paramount that you take your time and enjoy a good healthy meal.
Even if you have to resort to a healthier ready-meal option, make sure to sit yourself down, take in its taste, texture, and aroma. Fuelling with nutrient-rich food is extremely important for a productive and robust self.
Read also – 20 Common Interior Design Mistakes To Avoid
Image Credit: unsplash.com
5. Minimize the wine and cocktails
Interior designers can constantly be in and out of meetings, dinners, and events. This can mean there is a high chance you are tempted to chill with a glass of wine at these events or end of the day. But alcohol, which enters your bloodstream directly, frequently when consumed and can leave you feeling fuzzy, lethargic, and depressed and make you gain unhealthy weight, leading to further complications. It can also lead to further complications like a hangover, which can be a major stressor.
Ensuring you unwind with a glass or two after a long workday, can keep you at your optimal functioning capacity.
6. Exercise regularly and move your body
Exercising is doubly beneficial to your mind and body. From yoga to running, dancing, cycling, and pilates, there are multiple options you can pick from. With client meetings turning to video calls and furniture shopping going online, so much of the design work has become sedentary. With the strain also on the eyes due to longer screen times, an increasing number of professionals are now turning to Meditation and practicing self-care.
According to Harvard Medical School, aerobic exercise has a neurochemical effect that reduces adrenaline and stress hormones like cortisol and produces mood boosters like endorphins. These activities not only restore and maintain wellness but also increase overall happiness and take care of your health.
Read also – 23 Best Ways To Market Yourself As An Interior Designer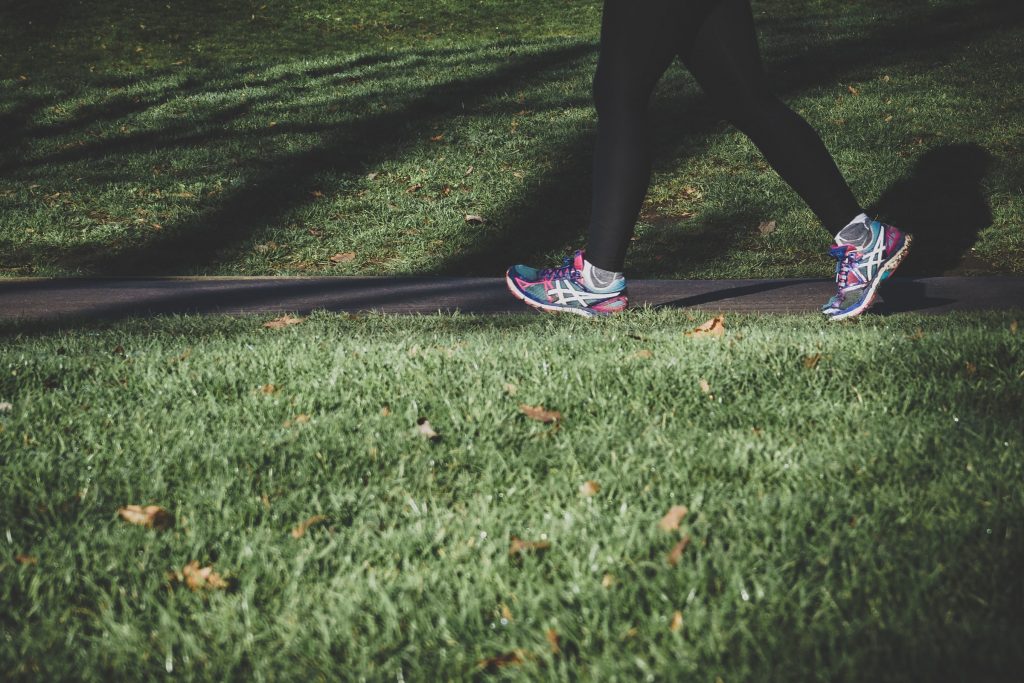 Image Credit: unsplash.com
One of the keys to effective self-care for interior designers is to ditch the social media routines like online meetings, marketing, and brainstorming, and reconnect with friends and family. It's very easy in this profession to linger with the same group of work people who share the same unhealthy work-life relationship. Do yourself a favor and schedule a dinner date with your loved ones.
Emphasize genuinely supportive and positive relationships with your colleagues, mentors, family, and friends.
You'll find that spending time with non-work-related talk can fuel and feed you and take away the stress of a bad day!
Read also – How Interior Designers Are Adapting to Mandated Social Distancing?
Image Credit: houstoniamag.com
8. Stop trying to do it all yourself
Building yourself a reliable and talented support team is not just a smart investment for the business, but also the mental wellbeing of the interior designer. Trying to be there for everything can quickly turn disastrous. Make sure you have a capable bookkeeper to take charge of the accounts.
Hire an assistant or an intern who can run design errands for you and a project manager who can keep a tab on site. Make sure your social media front is handled by a professional. These are efficient and fool-proof ways of delegating tasks that reduce the stress of a project for an interior designer.
Read also – 15 Bookkeeping Tips for Interior Designers
While interior designers spend all their energy on crafting that perfect home design for their clients, often their own homes can be lacking. If this has been on your wish list for a while, now might be a good time to overhaul your house. Prepping up a room or corner in your home as your self-care space can be very beneficial.
Maybe you'd like to stock it up with some of your favorite books or maybe your favorite space is the den. Either way, redecorating or rearranging your home with your favorite design elements can be therapeutic and calming. Make way for that mellow natural light to flow in and give you some warmth.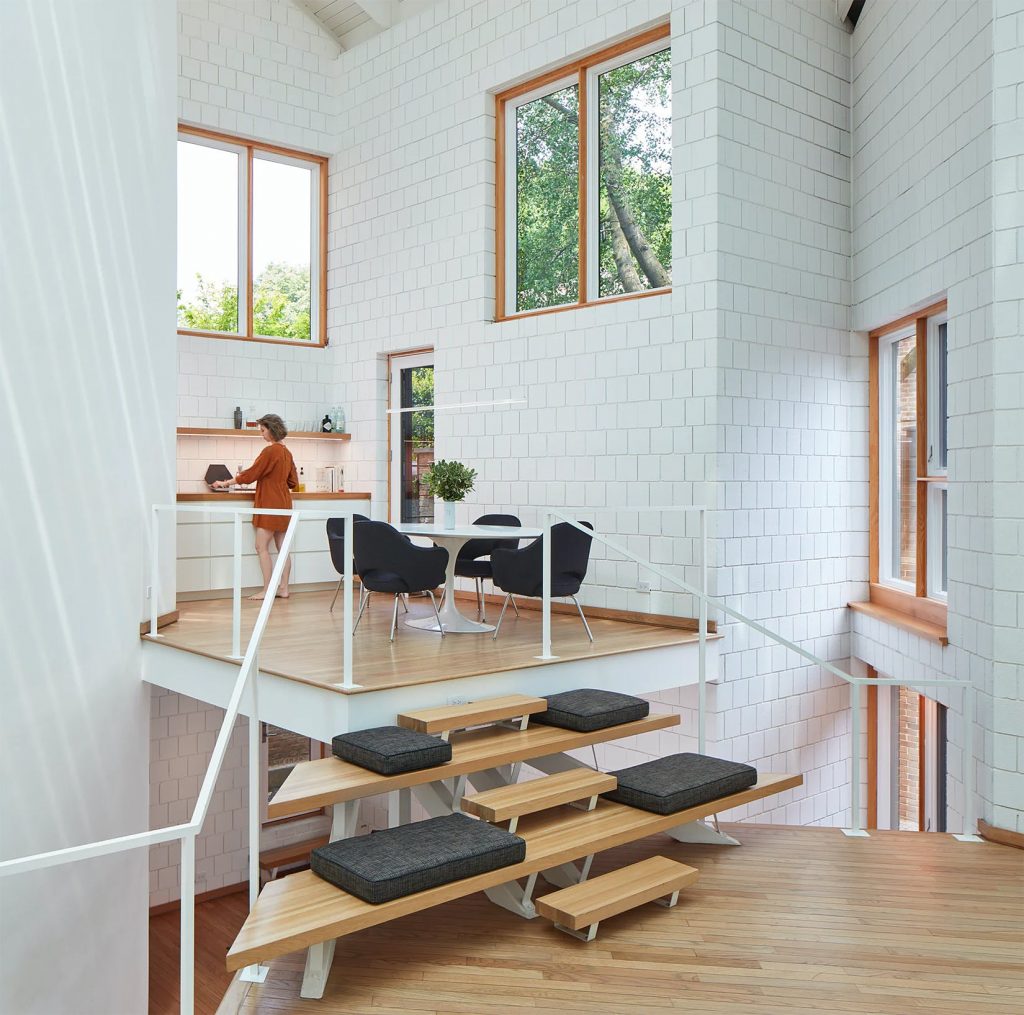 Image Credit: archinect.com
Interior design is a complex, multi-phased business that requires large amounts of manpower and talent. From the design inception to construction to completion phase, multiple people interact daily.
Keeping abreast of all developments and staying on top of the game helps interior designers to have a feedback loop. Making sure every team member is heard (not necessarily by you) and catered to, is a good way to increase productivity and keep everyone happy. While the end goal is client satisfaction, teamwork paves the way to it. Keeping all the pieces of the game stress-free and motivated will lead to you being relaxed and happy!
Read also – 10 Best Investment Tips for Interior Designers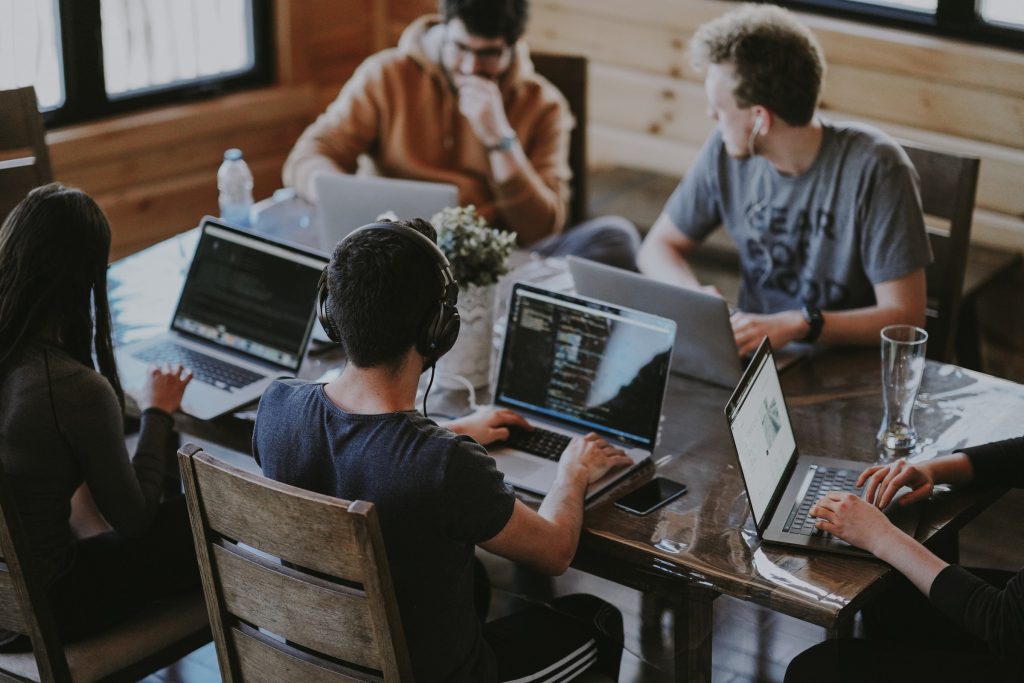 Image Credit: unsplash.com
As you begin your self-care journey while growing your business know that there is a whole community at FoyrNeo where you not only get access to blogs, courses that help interior designers scale their business waiting to for you sign up to offer aid.
You also get to interact with other industry professionals with whom you can share valuable notes and encouragement. You even get to gather informative scoops on finance, pricing and business strategies, taxes and much more. What stopping you from signing up today?