As the COVID-19 pandemic rages on globally, the way we work is changing. The United States Center for Disease Control has advised everyone to avoid interacting with others, to maintain six feet of distance from others at all times, and even to wear face masks to prevent the spread of the virus. When people cannot safely gather in groups, their work life, of course, will be affected. For some professionals, the transition to working in the age of COVID-19 is more simple than others.
While working remotely as an interior design is possible, the circumstances are of course not ideal. Typically, interior designers would meet with clients, visit homes, and try to communicate in person when possible. Now, it's more difficult to sustain projects with clients, given that we are adapting to unfamiliar methods of communication. However, the interior design industry – as well as many other fields of work – must think creatively to assure that our colleagues can keep working remotely as an interior designer.
Whether you might expect it or not, interior design is a field that's equipped to transition to our socially distanced world. After all, interior designers are creative people, and if they can think outside the box when creating functional, yet aesthetically pleasing design plans, then they can think creatively about how to keep their business afloat.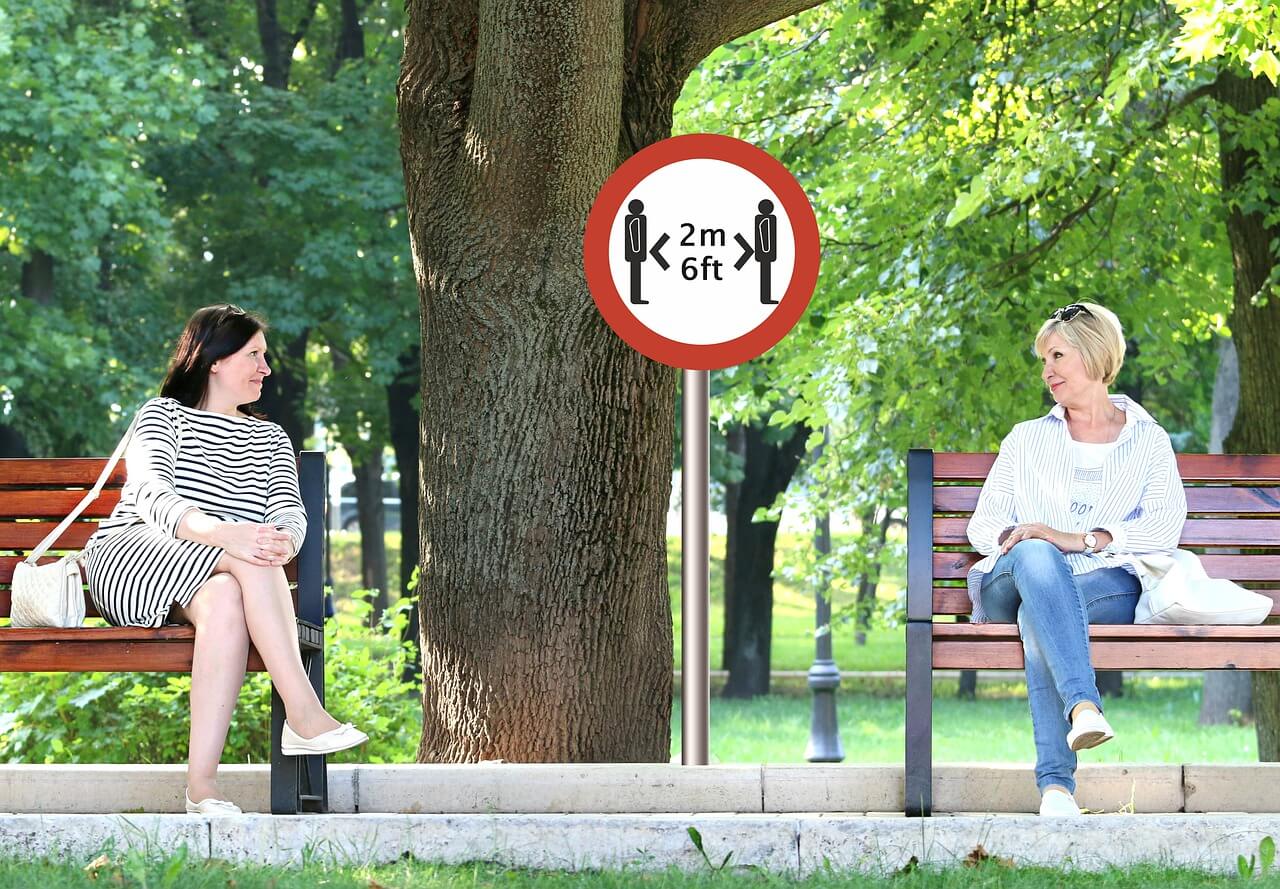 Here are the 4 top tips to be productive while working remotely as an interior designer
Communicate Effectively With Your Clients
Everyone on every side of the interior design industry is trying their best to adapt to mandated social distancing, whether it's the client, designer, construction worker, or project manager. When we try new things for the first time, it's possible that we may make mistakes – but that's okay. While you always want to try your best to produce great work for your clients, you might run into a few hurdles while learning about working remotely as an interior designer. So, in order to make sure that you're still able to communicate effectively with clients and colleagues, don't be afraid to set aside a few minutes before a video conference to make sure that your camera, microphone, and internet connection are all working.
As we adjust to social distancing, we will all get better at communicating in new ways, but while you're making the initial transition, don't be afraid to ask questions when necessary. You can even test out unfamiliar apps and programs by calling a friend or family member as a test drive before you call your client; for example, you can use screen sharing on certain video conference platforms to share websites, images, and works-in-progress more easily. Hopefully, clients will be forgiving of some tech snafus, but as always, it's important to make things as simple for your client as possible while working remotely as an interior designer.
Get Creative with Technology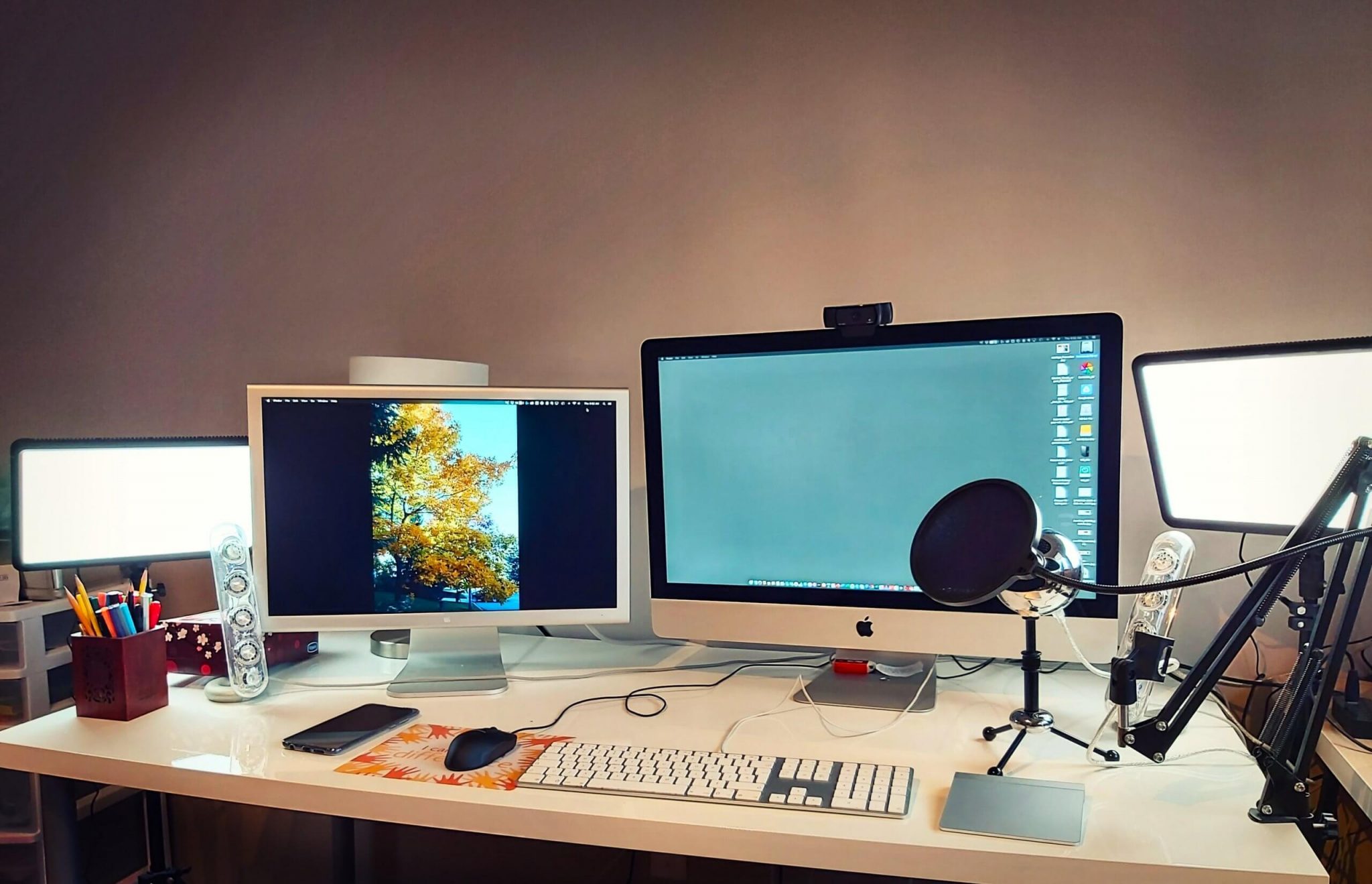 For many interior designers, the transition to working from home isn't that complicated. For example, in an interview with Forbes, the interior designer Dane Austen commented that he can do about 90% of his work from a computer already, which is a hopeful sentiment for other designers to think about. Interior designers like Austen may have already eschewed carpet samples and paint swatches for digital presentations of their design proposals
While the economic recession that results from the coronavirus pandemic might mean that fewer people are willing to invest money into interior design services, it may be possible to think about how these creative ways of working remotely as an interior designer can help you expand your business in the future. 
In the same Forbes article, Jill Litner Kaplan discusses the practices of her own firm, which works on projects both remotely and locally. For Kaplan, working remotely as an interior designer is a possibility when using key tips and tricks she's learned over the years. For example, if you can't visit a client's home, you may ask them to send you photos and measurements of their interior – however, your client may not understand what sort of images and measurements you need. Rather than asking a client for photos of their kitchen, then circling back to tell them that they need to re-take their photos because the first batch wasn't good enough, give clear instructions from the beginning. When you're unable to visit a client, ask them to video chat with you on their cell phone so that they can walk around and give you a tour of their space.
While on the call, you can advise them on what areas you're looking for images of, or you can even take screenshots of the walkthrough to reference later on. Additionally, since your client may not be familiar with best practices for taking measurements, you can talk them through the process while you're on a video call to make sure that they understand what you need.
Reinvigorate Your Web Presence
Since most people are homebound for the time being, the only way that people are going to find out about your services is through the internet. Though digital marketing and social media are indispensable tools for interior designers no matter what, it's now more important than ever to know how to reach your target clients online.
Make sure your website is up-to-date with photos and videos from past clients, and set yourself up on Facebook and/or Instagram if you haven't had a chance to already. From there, you can grow your following, connect with other professionals to cross-promote your services, and learn more about the potential consumer. You can even start your own blog or YouTube channel where you produce a consistent stream of content that helps direct people to your services. 
Stay Positive
Though it may be tough to keep a positive outlook on your work when you're in the middle of a global crisis, it's always a good reminder to think about coming out on the other side of this disturbance. As an interior designer, you already know how important it is to have a functional, aesthetically-pleasing, and comfortable living space, but after being on lockdown, many people may discover for the first time just how vital good design is.
In the long run, this may help you get more clients once the pandemic subsides enough to relax social distancing protocols. Additionally, now that we are forced to become experts in working remotely as an interior designer, you may end up being able to expand your business in the long run by being able to accommodate clients who don't live in your immediate geographic area.
Conclusion
It's not a negligible task to readjust to a new way of life – however, working remotely as an interior designer is definitely possible. By getting used to necessary technology, thinking creatively, and maintaining a positive outlook, you can make the transition to remote work in no time. As you reimagine your interior design practice, you may even want to check out Foyr's Neo, which helps you create floor plans and add 3D elements from a catalog of 50,000+ premodeled products.