Home » Interior Design » Business Insurance for Interior Designers and Firms
Business Insurance for Interior Design Firms
Specializing in residential, commercial or outdoor spaces may expose you to many risks. Running a business can tag along with risks such as property damage and data breaches. As an interior designer, you may be wondering which kind of business insurance you need.
Not worry, let's explore what suits your new interior design business. You can start with a business owner's policy (BOP). BOP has three basic coverage which includes general liability insurance, commercial property insurance and business income insurance.
Read also – Business Structure for Interior Design Firms
Who needs interior designers and decorators insurance?
As an interior designer, your role includes making your clients' indoor spaces safer, functional and aesthetically pleasing. Your advice will be based on their personal tastes and it is not uncommon for clients to disagree with certain approaches or methodologies regardless of how you feel about the vision you have for a certain room or property.
All the insurance design specialists need interior designers and decorators insurance to cover them from potential risks. These professionals include interior designers, interior design consultants, decorating consultants and interior decorating consultants.
Read also – What Does An Interior Designer Do?
Why do interior designers need insurance?
You will need insurance cover to cover your employees from bodily injuries and illnesses in the course of doing their work. The worker's compensation insurance will give your employees benefits to recover from work-related injuries and illnesses. Commercial auto insurance will cover you and your employees in case of accidents and damages.
You will also need an insurance cover to protect both your physical and digital property (a professional liability insurance cover). Your data breach or cyber liability insurance will protect you if your confidential information is stolen or lost.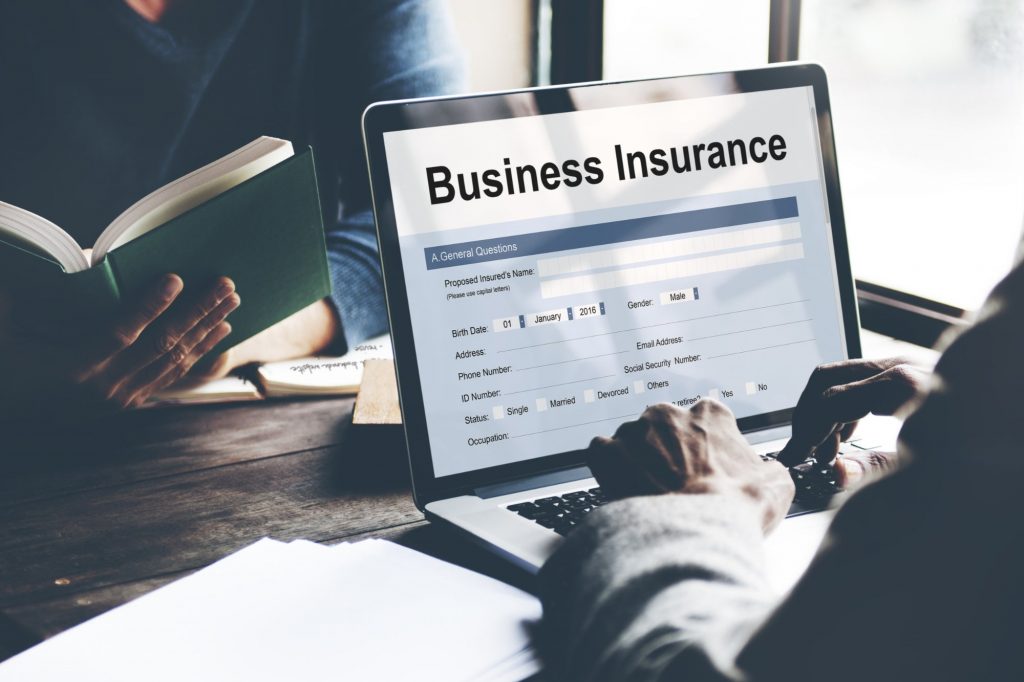 Image Credit: todayuknews.com
The insurance coverage will assist in covering costs through notifying impacted individuals and offering credit monitoring services. As you work to actualize your clients' visions to life and deliver them on time, your professional liability insurance can help in protecting you. Professional liability insurance also identified as an errors and omission coverage helps in covering your legal costs if your interior design gets sued.
If one does not have the coverage, they will have to pay for the defense cost and settlements out of their own pockets. In case of office fires, your valuable papers and records stored in source documents such as ledgers, financial statements or employee/clients files will be protected.
Therefore, choosing the best business insurance can be a great benefit to the interior design business. An insurance policy for your small business is worth it. The insurance cost may be high for your business property but with the commercial general liability, liability insurance policy, and omissions insurance, the underwriters will cater to your needs and save you from financial loss.
Read also – Financial Management for Interior Design Business
Why should you have a cover for your interior design business?
With the vast or just a little experience in interior design has probably exposed you to the importance of buttoning up from the initial project kick-off to the final touches on a space. You may be at the initial stages of your new business and may feel that it's too soon to have a business cover or you may be established but with many responsibilities, you may feel the cost is too much.
However, do not fret out. The amount that you may spend when an accident occurs without an insurance cover cannot be compared to when you have one. Regardless of how careful you may be, accidents are prone to occur when least expected. Therefore, being prudent in taking a cover earlier on is critical.
Some of the common liabilities you may incur in the course of doing your business may include reputational harm, client injury or damage and client slip and falls. Lack of proper insurance may render you to foot the bills on claims or lawsuits filed against you.
For example, a client can take you to court because they are dissatisfied with your services and you may be required to respond even if their accusations are baseless as you had done as stipulated on the contract.
Read also – How Much Do Interior Designers Make?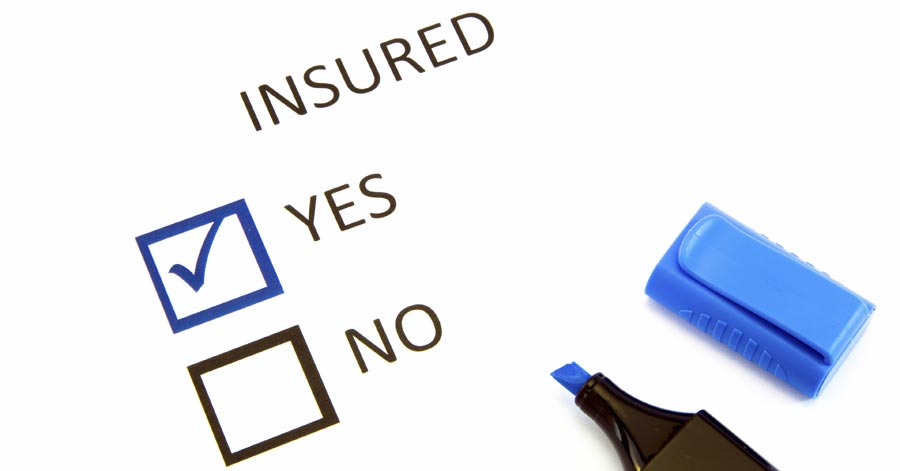 Image Credit: yjil.org
Potential liabilities of an interior designer
As an interior designer, there are many responsibilities that you carry out such as travelling in different directions gather materials for your job, working with vendors and maintaining your budget. You may incur liabilities from mistakes and oversights in as much as you try to be keen and careful. Oversight mistakes may affect your client's finance leading to lawsuits.
A single lawsuit can affect your business and even result in the loss of your potential clients. Some of the negligence mistakes may include using materials for a job that you had not agreed upon beforehand, mistakes in measuring materials causing delays to your clients, missing deadlines for agreed projects and asking for more than the agreed payments.
Read also – 20 Common Interior Design Mistakes To Avoid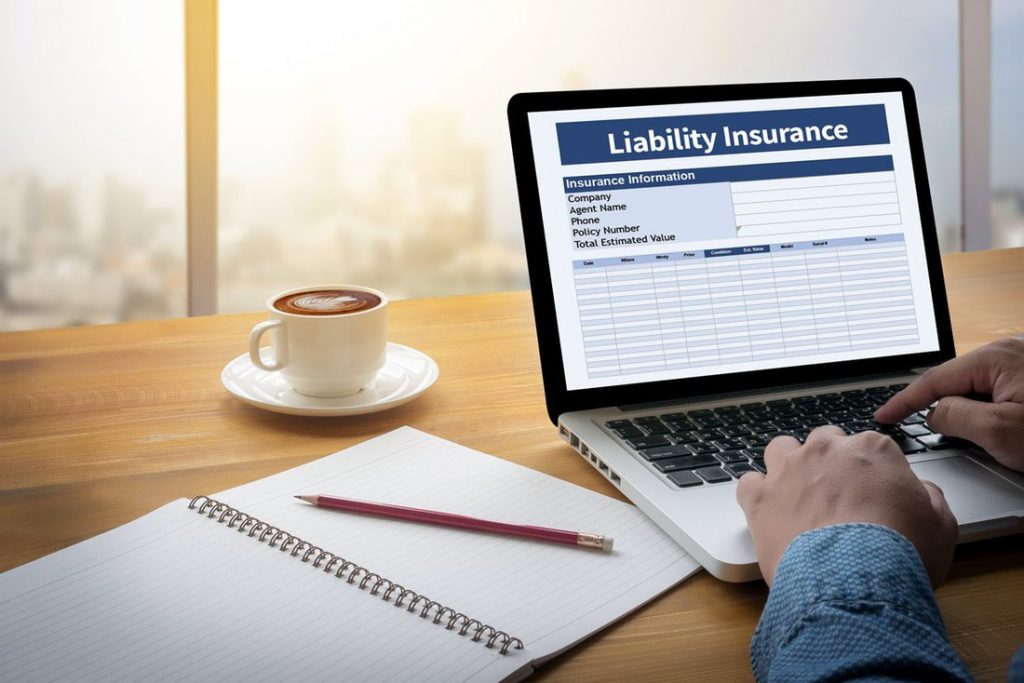 Image Credit: fciains.com
Types of business insurance coverage for interior designers
1. Interior design professional liability insurance cover
Simple mistakes like missing deadlines or exceeding budgets can imply an open lawsuit. The insurance cover covers areas such as: defense costs, loss of earnings, subpoena assistance, damages awarded by a judge and libel and slander claims.
2. Professional indemnity insurance
Professional liability insurance only covers mistakes in the services your interior design firm offers. However, the cover does not cater to all the risks that your business may face. It does not cover for property damage, bodily injury, accidental release of personal identifiable information and illegal acts or purposeful wrongdoings.
3. Commercial auto insurance
Design professionals spend most time travelling between job sites. If your insurance company has its own cars, you will need auto insurance to protect you and the employees while on the road.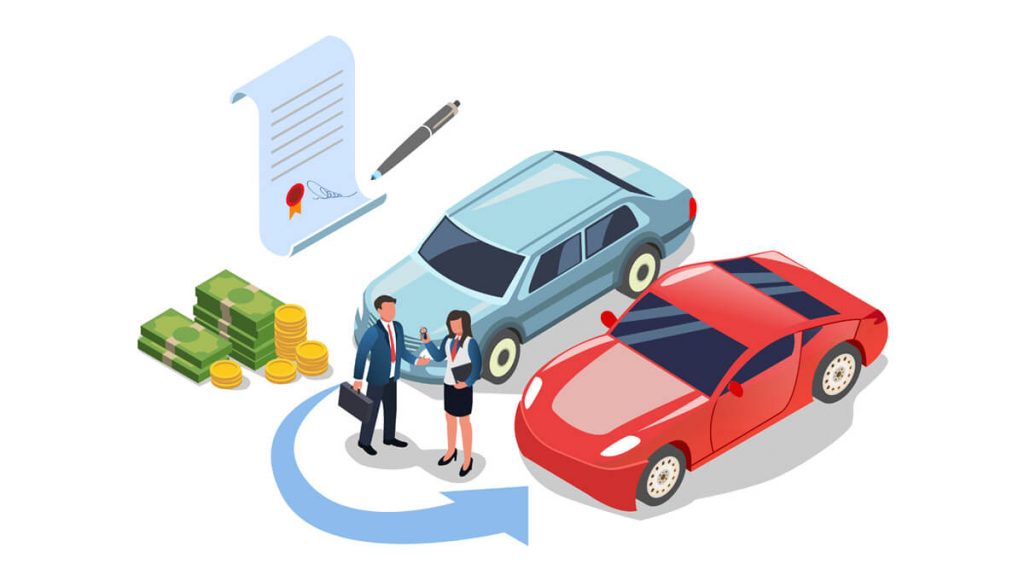 Image Credit: policybachat.com
4. Interior design workers' compensation insurance
The coverage will give your employees benefits to help them recover from work-related injuries or illnesses. It will protect the business from lawsuits resulting from accidents at work.
Read also – 15 Problems Most Interior Design Business Faces
Costs of Business Insurance for Interior Design Business:
1. Total cost for designer's professional indemnity
An interior design firm can pay up to $ 500 to $ 1000 per employee each year for professional liability coverage. The policy limit is $750,000 per occurrence and $ 1000 from the policy amount is deductible. There are various costs that can affect a business such as the claims history, size, location, and coverage limits. Claim history applies if you have several claims or lawsuits.
The size affects a business whereby, the more the number of workers, the higher the insurance rate. Location affects the coverage by the amount you will have to pay. If your state has a higher minimum coverage for liability compliance, you will have to comply with it. Your coverage limit will determine the policy rate to be paid. The more the coverage, the higher the rate.
Read also – Highest Paying Interior Design Jobs
2. The general liability cost for interior designers
Your medium premium may cost $ 40 per month or$500 annually for general liability insurance. The policy limit is $ 1 million per occurrence and $ 500 from the policy amount is deductible. It will protect the interior designers from general liability insurance. The policy protects the interior designers from a third party, damaged client property and advertising injuries.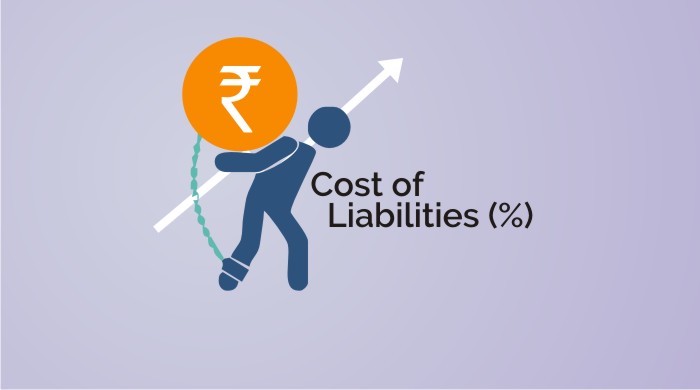 Image Credit: stockedge.com
3. Business owners' policy cost for interior designers
An interior design owner normally pays about $40 per month for an interior policy premium or a medium policy of $500 annually. The policy limit is $ 1 million per occurrence and an amount of $ 500 is deductible from the amount.
The cost is the same as the stand-alone policy on general liability. The business owner's general liability sum up as the general liability policy with insurance properties at a reduced price. The policy is determined by the location of the business.
The value proposition and the operations of the property plant and equipment. For example, if you have an expensive design studio with several antique furnishings that you showcase to your prospective clients, you will have to pay a higher premium. The owner's general liability policy may also include the business interruption policy which covers the lost income in the business from unexpected closure.
Your credibility and years of experience in the industry also determine the cost you will pay for your policy. Your professional liability coverage is less costly if you are an experienced interior designer with no claims history. If you have previously been sued, your premium rate will be higher.
Read also – 15 Bookkeeping Tips for Interior Designers
4. Workers' compensation cost
The median cost is less than $40 per month or approximately $475 per annum. However, the policy can vary depending on the state and the business operations. You should remember to include your payroll figures in your quote applications to avoid adjusting the premium rates if your figures change.
It's required for every state with firms that have employees. Most policies include the employers liability insurance which protects the business owners against lawsuits related to workplace injuries.
Additional steps to protect your interior design business
In as much as an insurance cover will compensate you for your loss, it's essential to avoid it together. You can take several measures to protect your business.
They include: using legally robust contracts and other business contracts, setting up a limited liability company (LLC) to protect your assets, being updated on business licensing, and streamlining your business internal processes. Streamlining your processes will remove unnecessary variables from common tasks and create a safe and consistent environment for running your business.
Read also – 10 Best Investment Tips for Interior Designers
Steps after Getting Business Insurance
Depending on where you are in your business building process, there are some other actions you may need to take before getting started. They include: If you're just starting, finding the best name for your business is a great first step.
So, you will need to check out TRUiC's Generator. After finding the perfect name, you need to get a logo with our Generator. It's important for every business to have a website. Using a website builder like the Go Daddy Website Builder or Wix makes building a website simple and fast! Check out our review of the Best Website Builder.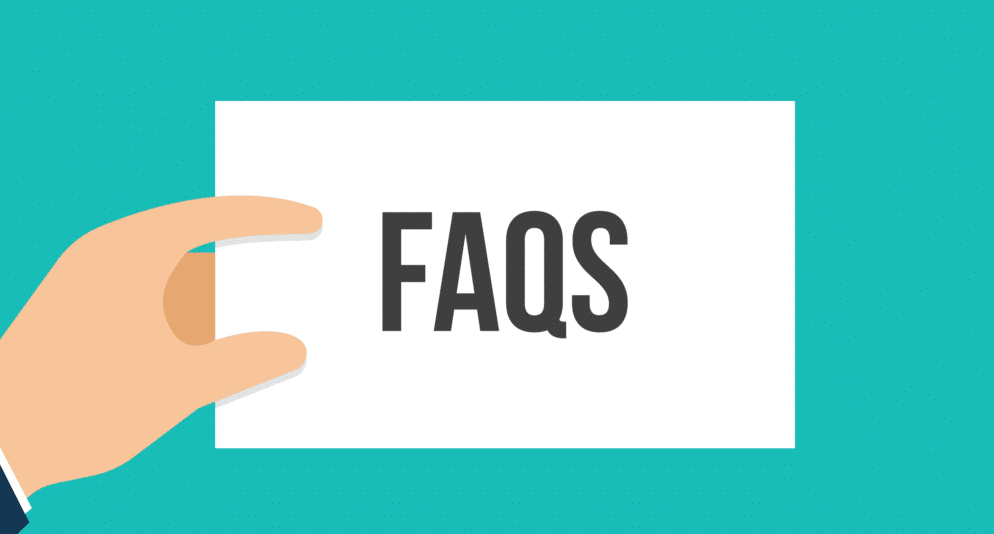 Image Credit: lifeinsure.com
Interior Designer Insurance FAQs
Is interior design insurance required by law?
Because all businesses are unique, you may be required to carry some types of insurance coverage and not others.
Depending on where you live, you may be required to carry workers compensation coverage if you have employees but do not have to carry general liability insurance. It depends on your business's needs and the laws applicable to your interior designer business!
Is interior designer insurance tax-deductible?
As a general rule, your interior design insurance premiums are tax-deductible. We recommend you speak to an accountant if you have questions about your business's deductible expenses.
How much interior design insurance will I need?
The amount of coverage your business may need will depend on several factors:

a) The size of your business
b) Your business's location
c) Your annual revenue and payroll and more.

If you aren't sure what kind of coverage you need, we're here to help. Our quote form is designed to let you compare multiple policy offerings, letting you pick the right coverage based on your business's needs.
If you have questions, our licensed insurance agents are available and will be happy to assist you.
What should I consider before buying insurance for my interior design business?
We recommend having the following information on hand to get your quote as quickly as possible:
Annual revenue estimates
Payroll estimates
Information on any previous claims
Does insurance for interior designers differ by state?
It may. Your state could have different insurance requirements for interior designers than other states.
What does business insurance for interior designers cover?
Interior designer insurance depends on the policies you bundle together to meet your needs. If you choose to purchase professional liability, general liability, and workers compensation insurance for interior designers, all three together can cover:

Bodily injury
Accidents and damages
Employee injuries
Negligence or alleged negligence and more.
How much does insurance for interior designers cost?
Insurance for interior designers depends on your business and its needs. In general, you can expect the cost of your insurance premiums to be determined by:

The number of employees you have (including part-time and consultants)
Your location
The type of design services you offer
Payroll
Revenue and more