Clients want to know what their homes will look like and feel like before they actually commit to buying or designing a home. Using floor planning software to create the dimensions of the space and design of a home is a helpful way to convey the design idea to clients. Hence, online software tools for creating floor plans are important tools for interior design professionals. 
There are many floor planning software available with different feature sets, some of which are even available for free. Interior designers have to find the best options for their requirements, helping them create attractive floor plans without excessive effort or learning time.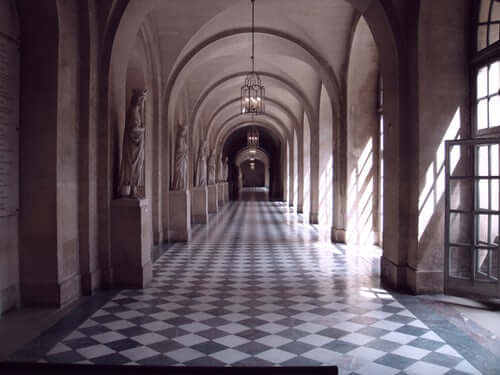 How Online Software Tools Help Make Great Floor Plans

There are many great online software tools that can help interior designers create great floor plans and help their clients visualize their design concept. They have a number of functionalities and make drawing up floor plans and creating 3D renderings from them extremely easy and quick. Here are some ways in which online software tools for making floor plans are useful.
Online software tools have premade templates and predefined parameters for common floor plans, which can be easily used to draw up floor plans. This saves a lot of time and gives the client information about home rapidly.
Using an online software tool is largely intuitive, and hence, even those without any special experience in using 3D rendering software can manage search platforms and create floor plans.
These drawn up floor plans can then be saved and collaborated on in real time. Different platforms allow you to share your work with your colleagues and partners, and to get feedback or comments to make relevant changes.
The floor plans can be converted into 3D rendering which are especially useful for clients, as it helps them understand exactly what they are getting.
The sharing and collaboration aspect of an online software tool for making floor plans means that the clients can view the floor plans from the comfort of their own home or at their own time, where ever they are. This reduces the need for actual physical visits to studios and site locations, saving time and effort.
The advanced technology in such online software tools means that you can create 3D walkthroughs and 360-degree views of your floor plans, turning abstract concepts that clients may not understand into a virtual reality kind of presentation they can see.
Online Software Tools
Making floor plans offer a number of clear and evident benefits from which interior designers and clients can benefit. Hence, it is very important that you choose the right type of online software tool for your floor planning needs.
The Best Floor Planning Online Software Tools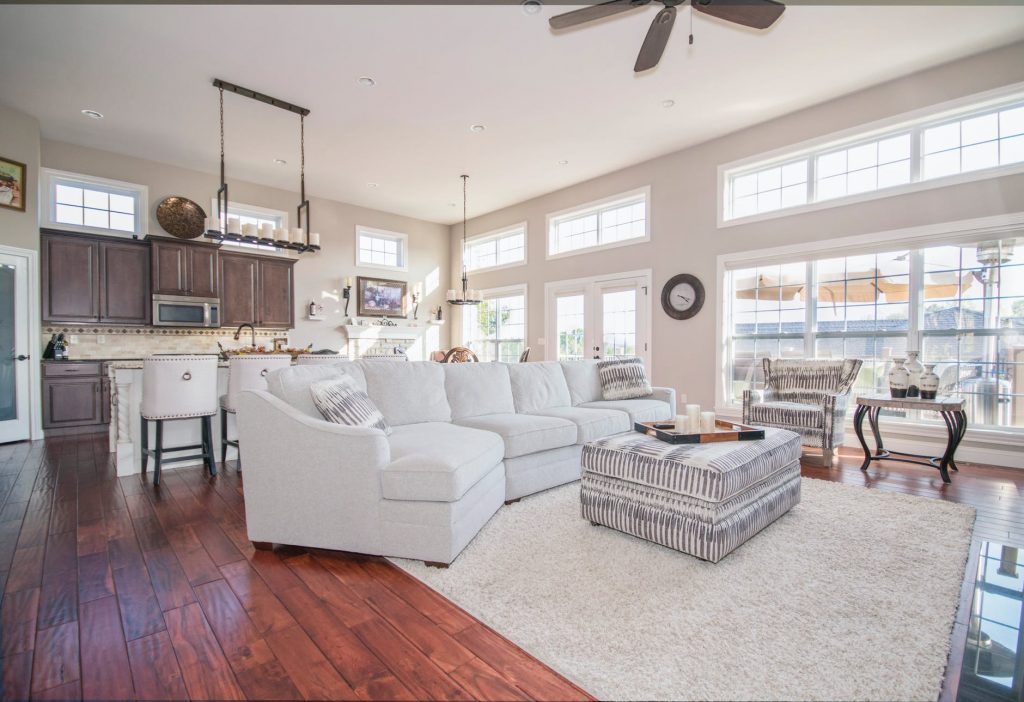 Here are some of the best online software tools which you can use to create floor plans, furnishing and decor, multiple textures, and materials to create 3D renders which will bring your vision for your clients' future homes to life.
1. RoomSketcher
RoomSketcher has an easy to use floor plan creator as a part of their software. You can either create your own floor plan or order services where the company creates the floor plan for you. You get 2D and 3D renders of your design in rich detail. It allows 360-degree views, 3D walkthroughs with interaction, and panorama views. You can also customize lighting, textures, and colors. 
2. FloorPlanner
FloorPlanner has been built around architectural requirements. They have created a lightweight platform for creating floor plans which can be used by anyone who does not have the interest or the skills to use advanced CAD software. It runs on any browser and uses online cloud rendering services, which means you can get the output very quickly.
3. Foyr Neo
Neo by Foyr is a brand new online software tool dedicated entirely for the use of interior designers, the first of its kind. You can use Foyr Neo to create winning design projects and presentations. This is different and helpful as you do not need to invest in any software or hardware yourself to create your floor plans and other 3D renditions of furnishings, materials and other elements.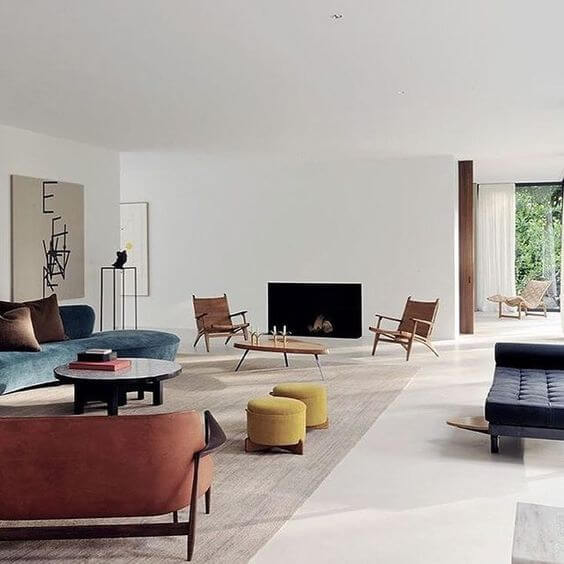 You can send your input material such as presentations, brochures, images and drawings to the team at Foyr and they will come back to you in a few days with brilliant and detail-rich 3D images, videos and walkthroughs of your design concept.
It has a brilliant platform to help you collaborate with and share your design projects with your colleagues and clients. It can help you focus on the important aspects of your business like marketing and acquiring new clients since your clients will soon be able to make a decision faster based on the floor plans and other 3D renditions created by Foyr
4. LucidChart
Lucidchart is a collaborative diagram creating software. It has a special floor plan creator which can be quickly and easily used to create floor plans as per your custom requirements. It is a collaborative online software tool which can be shared across and worked on simultaneously on multiple devices. It can be edited and commented on by other users, and it can be integrated with other applications like Google Drive.
5. SketchUp
SketchUp is a well-known drawing and 3D rendering software platform with an intuitive and easy to use interface, which makes it convenient for beginners and casual users, as well as more experienced CAD and drawing tool users. It can be easily used to create floor plans and to render them in 3D, as well as adding in fine quality texture, lighting, and furniture. It allows importing of documents and images for reference, 3D modeling and drawing, lighting effects, and much more.
6. HomeStyler
It is a browser-based platform that allows you to model homes and create floor plans entirely online. It is entirely free and does not require any installation. This is useful for people and interior designers who have a casual interest in creating a floor plan or lack the budget to invest in a professional platform. You can create 2D and 3D renders of floor plans and interior decor, space, and furnishing. It is a useful free tool for creating floor plans as an online software tool.
7. AutoCAD Architecture
It is the AutoCAD software tailored for architects, and can be used by interior designers for their floor planning requirements. It has an objects database and supports Revit grid imports. It leans towards building Information Management abilities, and is compatible with other CAD tools.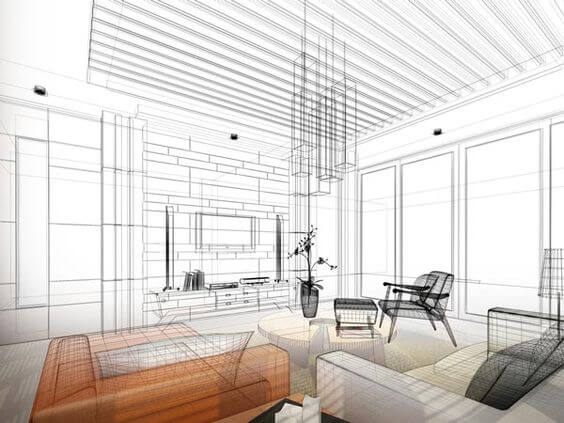 Criteria for Eligibility
Choosing the right type of tool for your needs is based on the basic or general CAD features like business information modeling systems, building design, diagramming, and virtual tour functionalities. Different tools offer a range of functions which can offer great flexibility and detail.  
Import Options: Software that allows you to quickly import jpeg and CAD files and construct floor plans from them are very helpful, as they save time and make it is possible to do multiple projects in a given period of time.
Price: There are many free options that can be used from a browser itself, however, these have limited functionality as well. Premium tools can start at $500 a year to $2500 a year, with discounts for longer subscriptions. 
Integration with Other Software: 2D to 3D floor plans that integrate with other tools like Revit, AutoCAD, and others offer more flexibility and ease. Hence, integration is important. 
There are many online software tools for making floor plans that are available for different requirements, different budgets, and different skill levels. Using a robust platform for making floor plans ensures that you create the best possible version, in hyper-realistic 2D or 3D, of your design concept. This is a valuable way to provide quality work to your client and to help them have a very real sense of what they will be getting. This will help you build trust and close deals sooner, allowing you and your business to grow.
Most home modeling and 3D tools offer facilities to make floor plans easily while they are not entirely dedicated to interior design requirements. There are browser-based tools with free floor planning tools, and there are premium software tools that offer a greater range of options. Choosing the best online software for making floor plans depends on the scope and frequency of your work.