The change of the seasons is a great opportunity to mix up the style and ambiance of your home. If you hang starry lights in the windows for the winter holidays, why not celebrate the summer sun with some fun, uplifting decor as well? The summer interior design trends for 2023 will help you make your home as warm and refreshing as the outdoors. If you love sunny days on the tropical beach, bring that joy into your interior design aesthetic; if you're not a fan of the most sticky, balmy days, stay cool indoors by bringing the spirit of summer inside.
While many areas around the world are on lockdown during summer 2023, bringing a bit of paradise inside is more important than ever. Follow these 7 top summer interior design trends in 2023 to make sure your home feels as inviting as a slice of cool watermelon on a hot day.
Here are 7 best summer interior design trends for your home
1. Bring the Outdoors Inside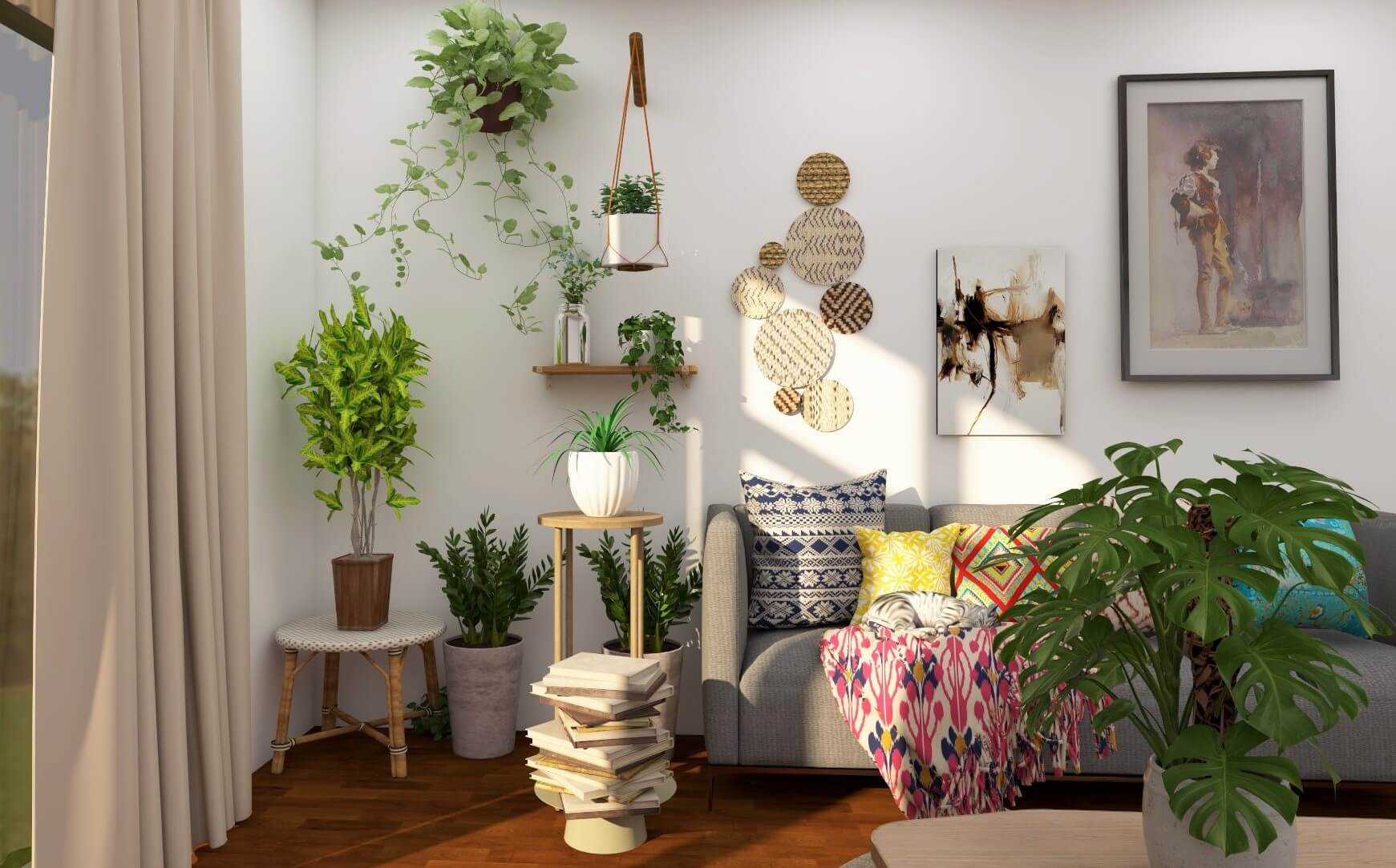 Nothing says summer like lush green trees and blooming flowers. To bring your home into harmony with the summer interior design trends in 2023, try decorating with tall, standing house plants, like a monstera or a snake plant. These sturdy house plants are like living art, adding a vibrant pop of color to any room. If you don't have a green thumb, try to use realistic-looking fake plants. That way, you can feel like you have a little piece of a garden in your home, yet never worry about forgetting to water the plants. Or, if the view out of your windows are obscured by curtains and drapery, consider tucking away those extra layers for next winter.
Now that the trees outside have fully bloomed again, why obstruct your view of nature's beauty? If you're lucky enough to get sunlight shining through a window in your kitchen, consider the summer a perfect opportunity to grow a window sill herb garden! Nothing represents the ideal intersection of function and style better than a decoration that you can also add to your lunch. No matter what the season, one thing is for sure: plants will never go out of style. 
2. Get Artsy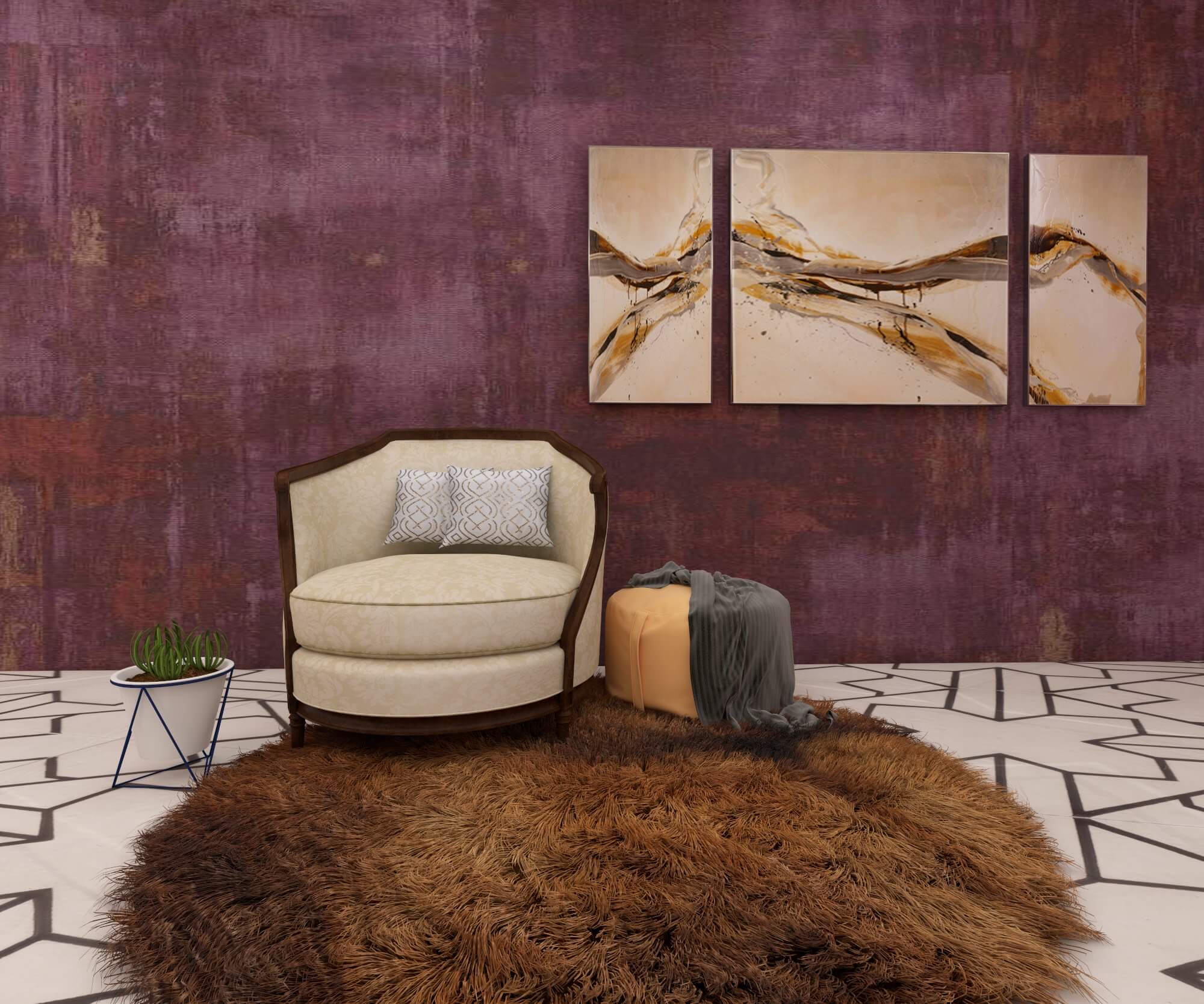 Let's be real – any season is the right time to paint an accent wall. But, if you trudged through the dreary winter with your white-walled living room, then maybe now is the time to bring out your oldest t-shirt and jeans and get painting! Primary colors like red, yellow, and royal blue are in vogue right now, giving your space a chic, mod-style vibe. If you're not ready for a major painting project, yet still seek to embrace your inner artist, try searching for a bold print or artwork to hang on your wall. If you're on a budget, check out craft stores for inexpensive frames and art prints – the bolder and brighter, the better.
If you have a bit more financial wiggle room, why settle for a print when you can get the real thing? Peruse the local galleries in your town, and maybe you'll score a one-of-a-kind original painting by a local artist from your area. Not only will you immediately add flavor and culture to your home, but you'll have an instant conversation starter for your guests.  
3. Metallics Shine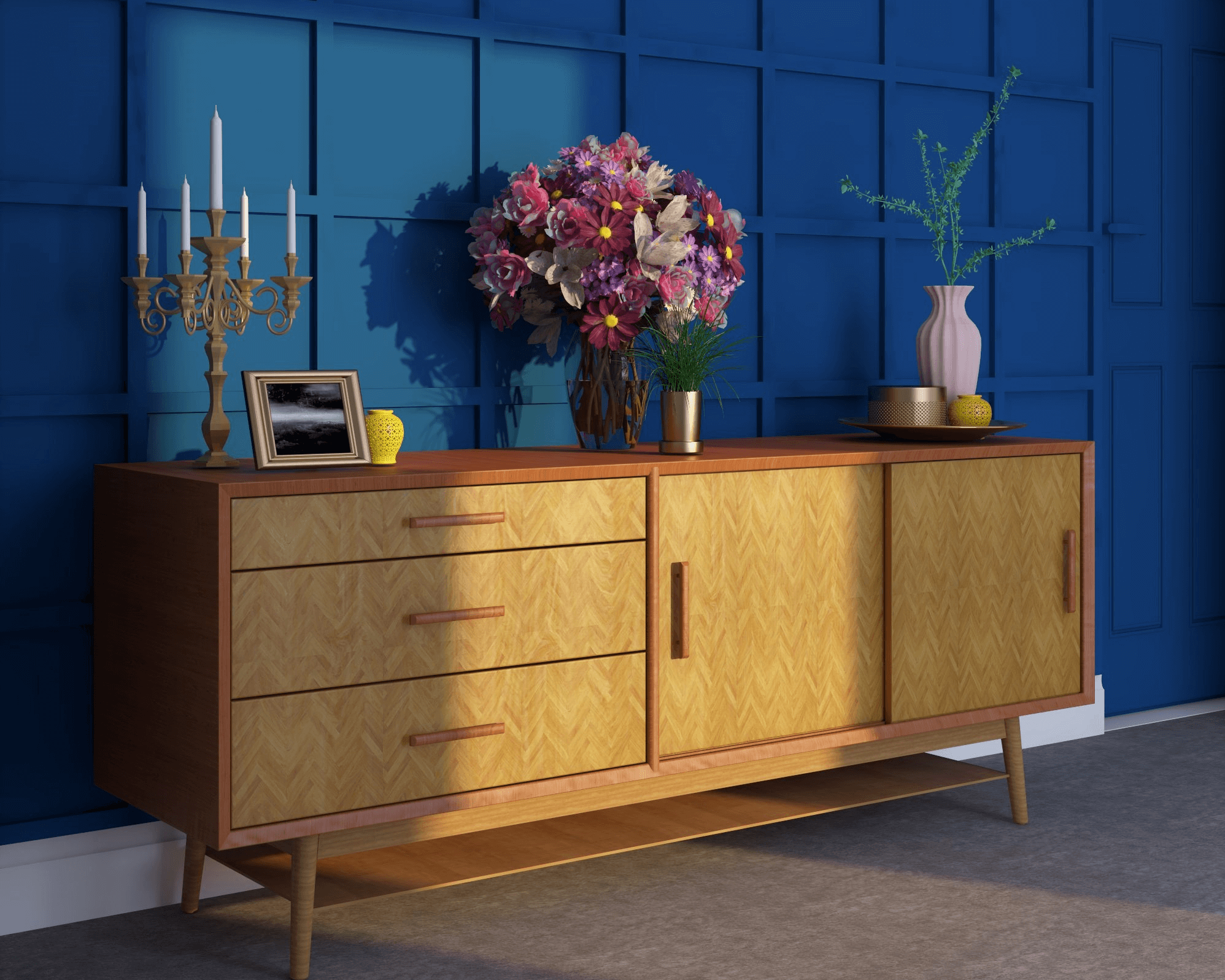 Who doesn't love a bit of glitz and glam? This season's summer interior design trends embrace warm metallics, like bronze, copper, brass, gold, and rose gold. When it comes to metallic accents, get creative. Think candleholders, picture frames, lampshades, decorative bowls, plant pots – let it all shine! As you apply these metallic summer interior design trends, feel free to mix and match different tones. For example, if your kitchen is already loaded with your favorite stainless steel appliances, try matching that cool-toned silver with a warmer bronze color for your dishes, silverware, sink hardware, wine rack, or cabinet door handles.
If your home is sporting that classic all-white look, make it modern with the summer interior design trends of 2023 – add bright bronze or rose gold accents, breathing new life into a tired, monochromatic room. If you're on a budget or seeking a craft project to keep you busy, consider adding these metallic accents yourself – buy some metallic paint and get busy painting your existing candle holders, plant pots, picture frames, and other decors.
4. Classic Blue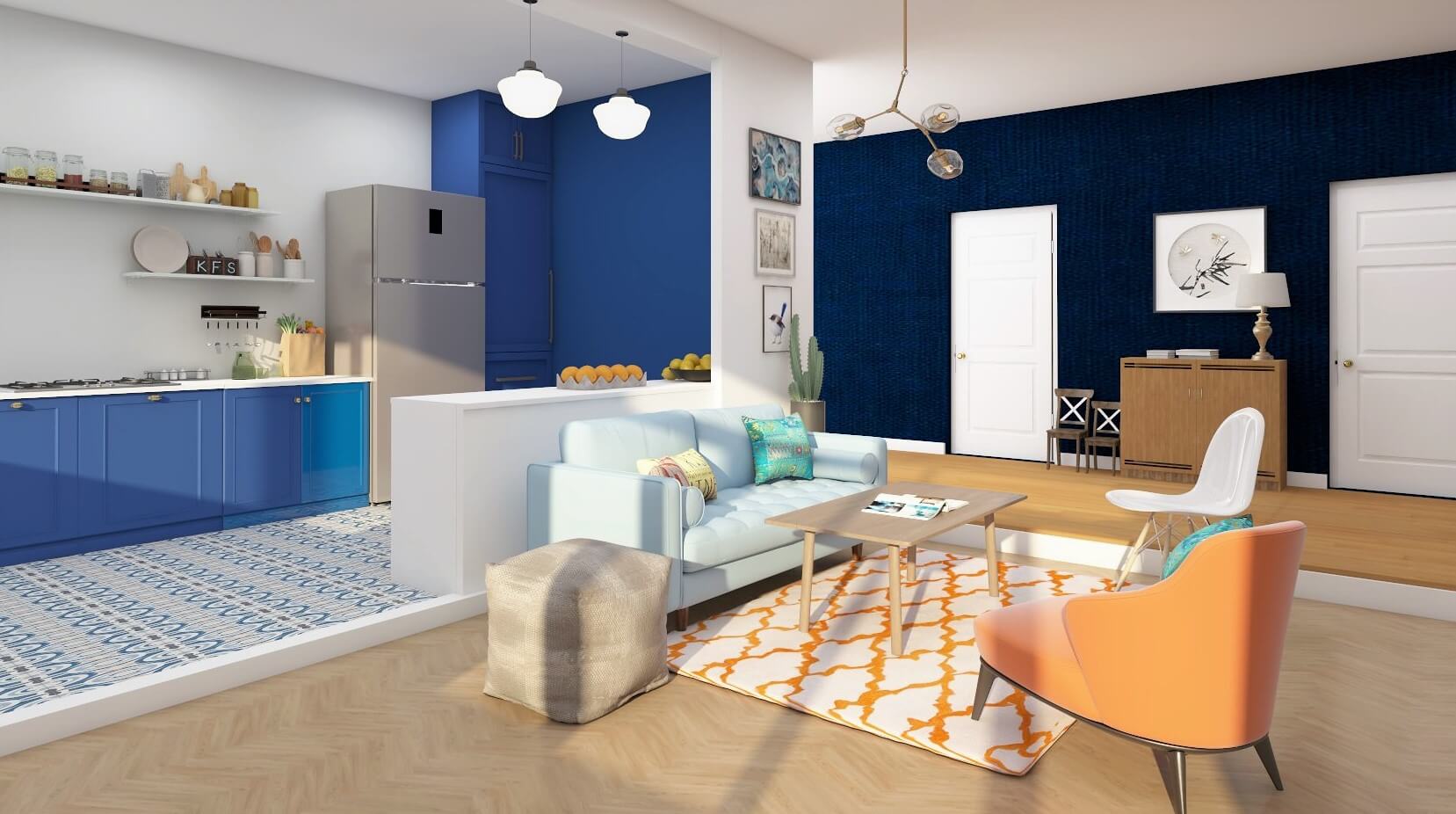 The 2023 Pantone Color of the Year is Classic Blue, solidifying this cool trend on every interior designer's radar. For those who follow interior design trends, this color choice for the summer is no surprise – colors like royal blue and navy blue have been gaining popularity. For example, while the all-white kitchen used to be a classic, now, we're seeing navy blue cabinetry with golden hardware in the trendiest kitchens. Though it may seem surprising at first, this trend is here to stay, so naturally, it's cropping up in the top summer interior design trends for 2023. While blue accent walls and dishware are popular year-round, use the summer as a chance to think a bit more outside of the box when it comes to this stylish hue. If you're confident enough to make kitschy designs feel cool and new, consider incorporating subtle nautical elements into your interior design.
Match natural wooden furniture with a striped navy blue rug or throw pillow covers. Then, complement the blue hue with bold red dishware. If you're not wooed by the idea of life at sea, maybe you'd prefer to stay on the beach. While beach-themed summer interior design is a bit passe, you can make a subtle nod to the tropical lifestyle with gorgeous seashell decorations, like potpourri, wall art, and fabric prints.
5. Boho Chic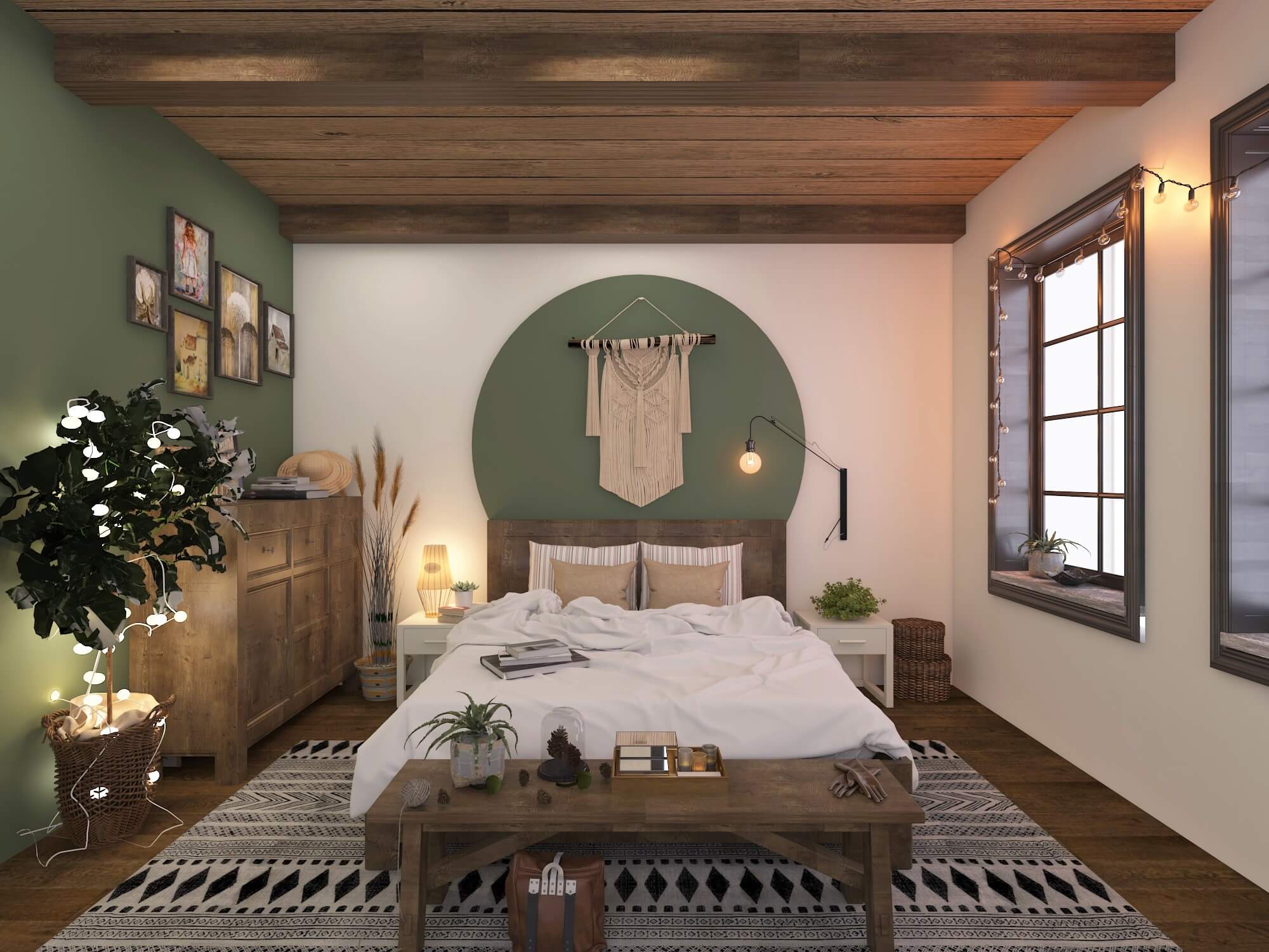 As the seasons change, Boho Chic also moves in and out of style. But, for the top summer interior design trends in 2023, we're seeing this classically casual vibe swing back into our homes. Have a musician in the family? Hang instruments like guitars and ukuleles on the wall, creating an artsy, bohemian vibe. Balance out light-wash wooden furniture with decorative fiber art pieces, like woven textiles or dreamcatchers. This summer interior design trend complements other trends, like the use of classic blue, indoor plants, and metallics – but, if you're going for a boho chic vibe, take these trends a step further by adding brightly colored throw pillows and blankets in hues like a dark pink.
When designing in the boho-chic style, it's easy to descend too far into a 1960s nightmare – skip the psychedelic tapestry (you're not in a college dorm!) and instead, choose decor made from fibers or wood, like woven baskets. If you've ever wanted a uniquely patterned, colorful area rug, let the boho-chic style inspire you to make a statement with your choice.
6. Bold Patterns
Whether it's florals or animal prints, the right pattern can change the ambiance of a room. This summer's interior design trends favor prints that emphasize color contrasts. Think boldly, and consider options like a two-tone geometric rug, or an up-close print of a flower. When in doubt, larger scale prints beat smaller ones – opt for a pillow cushion with a handful of palm trees and pineapples decorating the surface, rather than a granny chic print of tiny daisies. It's summer, after all, so don't be afraid to get a bit kooky with Art Deco-inspired flamingo prints – just don't overdo these kitschy, seasonal styles, or else you'll feel like a cartoon character in your home.
In minimalist interiors, the right choice of bold patterns can elevate your style while reserving an elegant simplicity. If you're up for the challenge, you might even consider using mixed patterns in similar color palettes – perhaps a tropical print could match a thin, subtle striped print. You'll never know until you try it out! 
7. Shabby, Yet Classy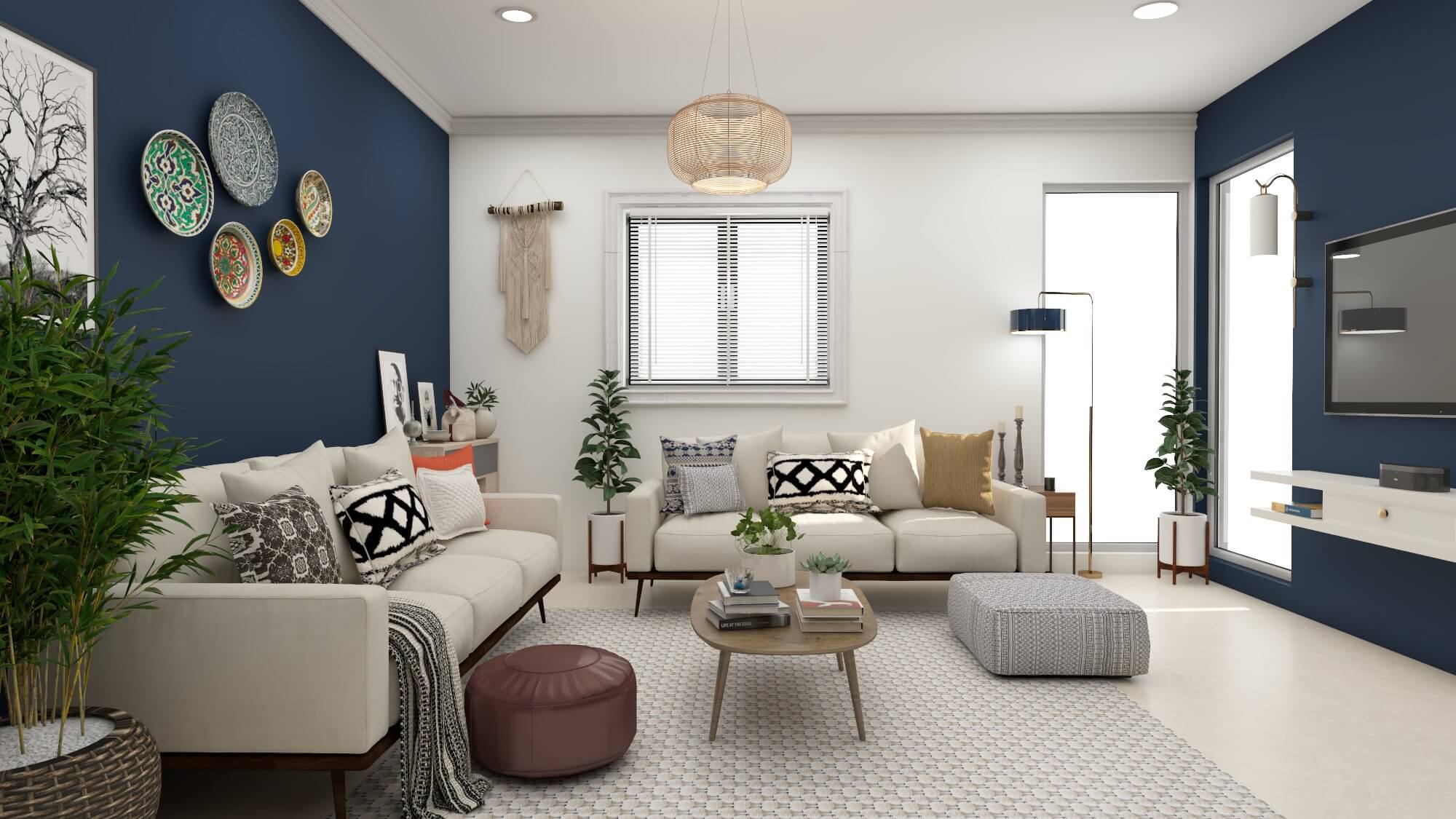 Though vintage styles may seem like a throwback, that well-worn look never gets old. The cozy, worn-in styles of shabby chic interiors are making a comeback in the summer interior design trends for 2023. To follow this summer interior design trend, you'll want to make new furniture look like antiques. Whether you buy it or DIY it, wooden tables and chairs with distressed paint finishes will give your home a rustic, comfortable feel. In particular, distressed paint finishes in whites and pastels are popular, and pleasantly bright.
Complement the shabby chic style with house plants and earthy colored couch cushions and rugs – think shades like olive green or mauve. Mix this style with the metallic summer interior design trends and combine what's shiny and new with what's well-worn – bright gold hardware and shabby chic cabinetry make a great pair.
Conclusion
The top summer interior design trends in 2023 mirror what's in style year-round – but, it's good practice to shake things up a bit in your home every once in a while. As the sun comes out and the trees get greener, consider throwing some bold colors and patterns into your interiors. If you're not afraid of a retro vibe, try out the shabby chic or boho-chic styles, which can be cozy and fun, yet classy. Even small changes like new photo frames or throw pillows can make a difference. By following the top summer interior design trends, you'll feel refreshed and inspired in your home.