Home » Interior Design » Top 40 Interior Design Shows to Inspire and Motivate Designers and Homeowners
Interior Design Shows Are Fun To Watch!
Everybody loves to watch a good show to unwind. A home decor show can be informative and fun to watch.
Whether you're a flipper or an interior designer looking for ideas to revamp a recent project or if you want to stay up to date with the latest trends, there is a show for you!
Before you start your next project, we piled up a list of the best design-centric shows to stream next.
Many of these shows tackle renovations, decor, and home improvement tips, tricks, and ideas. They can even inspire freshening up your home just by decluttering, rearranging furniture, adding a new pop of color to your rooms, or doing a simple DIY project.
But be careful. These interior design shows can be addictive!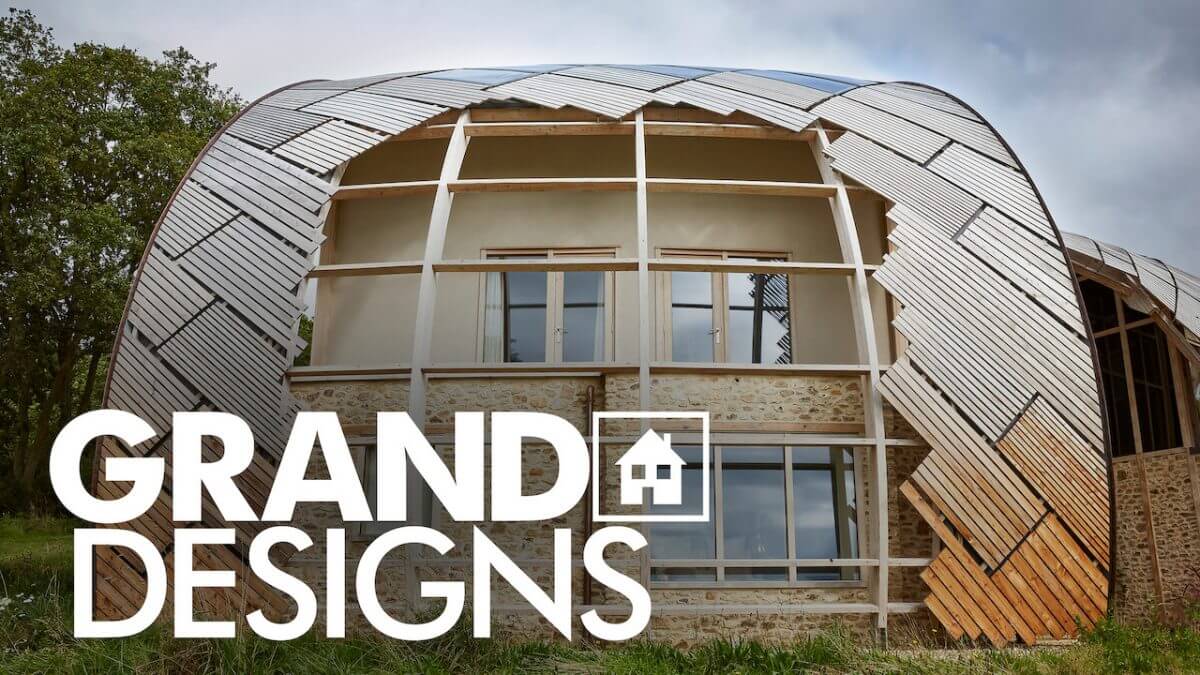 Image Credit: furnishr.com
Which Are The Best Home Design Shows On Netflix?
Get Organized with the Home Edit
Stay Here
The World's Most Extraordinary Homes
Tidying Up with Marie Kondo
Queer eye
Million dollar beach house
Selling Sunset
Abstract: The Art of Design
Tiny House Nation
Instant Hotel
Best Interior Design Shows on Netflix
1. Get Organized With The Home Edit
Clea Shearer and Joanna Teplin, AKA The Home Edit, have a specific organizational style that is aesthetically pleasing and easy to navigate, using their trend of clear acrylic boxes and color-coded sorting.
In their Netflix show, the Home Edit, the team goes into celebrities' homes to help them declutter and reorganize their closets and pantries in ways that make the rooms appealing and easy to use. Getting a peek inside celebrities' homes like Reese Witherspoon, Rachel Zoe, Khloé Kardashian is a bonus.
Netflix Link – Get Organized With The Home Edit
2. Stay Here
If you are an Airbnb host, you'd love this show.
On this show, interior designer Genevieve Gorder and real estate expert Peter Lorimer look at rentals in destination getaways and teach property owners how to make the most of their space and flip them into money machines.
It's a great design show with a travel twist.
Netflix Link – Stay Here
3. The World's Most Extraordinary Homes
Architect Piers Taylor and actress Caroline Quentin uncover some of the most unusual and magnificent homes around the world.
The World's Most Extraordinary Homes features innovative buildings, unconventional properties, and distinctive designs positioned in the middle of a forest, on a cliff, or a mountain.
This show is for someone who can truly appreciate architecture as an art.
Netflix Link – The World's Most Extraordinary Homes
4. Tidying Up with Marie Kondo
Marie Kondo, the lifestyle guru and the author of 'The Life-Changing Magic of Tidying Up', guides her clients in decluttering their homes and lives.
Watching this interior design show can be so satisfying and emotional as she introduces her life-changing philosophy. Not only because it helps declutter your home, but it also makes us mindful of the clutter in our lives and our minds as well.
Netflix Link – Tidying Up with Marie Kondo
5. Queer Eye
Queer Eye is a fantastic show.
The fab five spends a week giving someone's entire life a makeover in different ranges of life and style, but our favorite is the interior-design part.
In every episode, co-star and designer Bobby Berk gives the subject's home an awe-inspiring makeover that can be magical to watch.
Netflix Link – Queer Eye
6. Million Dollar Beach House
Million Dollar Beach House takes place in the Hamptons featuring swoon-worthy beach mansions architecture, interior designs, and home styling to die for.
The show is fascinating to watch, with a wide range of designs ranging from ultra-modern to classic beach houses that will make your jaw drops, in addition to a lot of drama between realtors
Netflix Link – Million Dollar Beach House
7. Selling Sunset
This Netflix reality show follows the realtors in Los Angeles as they showcase multimillion-dollar properties. It features classic and modern Hollywood homes, new construction worth multi-million, and numerous other chic homes with certain oomph and style.
Netflix Link – Selling Sunset
8. Abstract: The Art of Design
Abstract is an interesting series that dives into the minds of today's most innovative designers and architects.
It's inspiring to understand the philosophy and concept behind each of their designs.
Netflix Link – Abstract: The Art of Design
9. Tiny House Nation
Many families are choosing to downsize and live in a tiny space recently. In this show, the renovation experts John Weisbarth and Zack Giffin go coast to coast to build fully functioning homes under 500 square feet, where they teach the process of designing and constructing those tiny homes.
If you're a minimalist or interested in this design phenomenon, this interior design show is for you.
Netflix Link – Tiny House Nation
10. Instant Hotel
This Australian TV show has Airbnb owners compete to see who has the best space, while design expert Juliet Ashworth judges rental homes on their hospitality and aesthetic.
If you want to enjoy a whole new level of gorgeous interiors with personality, then you're going to love Instant Hotel!
Netflix Link – Instant Hotel
Best Interior Design Shows in the US
1. Fixer Upper
Fixer Upper is one of the best reality TV design shows of all time.
On this show, renovation experts Chip and Joanna Gaines assist homeowners in purchasing a property in bad shape (but with a lot of potentials) only to transform it into a rich and gorgeous showpiece, every time without fail!
The duo dynamic is insane, and their transformation process is inspirational and educational.
Whether you are a designer, a homeowner, or a flipper, if you haven't seen this show, then it's time to tune into Hulu to binge-watch it!
Episode Link – Fixer Upper
2. Flip or Flop
Are you interested in revamping homes with DIY or flipping a new property? This HGTV show will teach you a lot about renos.
Renovation experts Tarek and Christina El Moussa of Flip it or List it buy and revamp homes. The plot twist happens when they decide to list the property – will they make a profit or lose money?
Episode Link – Flip or Flop
3. Good Bones
A mother-daughter duo – Karen Laine and Mina Starsiak—who own a company, 'Two Chicks and a Hammer'—revamp houses in their hometown of Indianapolis. Mina is a real estate agent and a new mom, while Karen is a former lawyer.
The team covers all design phases in Good Bones while completely transforming homes by reconstructing, remodeling, and DIYing.
Episode Link – Good Bones
4. Home Town
If you're looking for an interior design show that's filled with stunning design inspiration, then you need to tune into Home Town.
Hosting this HGTV show, a husband-wife duo Ben and Erin Napier renovate homes in Mississippi for clients returning home. They have a classical and vintage style that is definitely exciting to watch.
Episode Link – Home Town
5. Restaurants On The Edge
A restaurant makeover series on Netflix—hosted by chef Dennis Prescott, designer Karin Bohn, and restaurateur Nick Liberato—discovers restaurants in some of the world's most stunning locations with extraordinary views in 6 different countries.
The restaurants they feature usually don't live up to their views. They rehabilitate the restaurants' menus, business models, and decor to keep it in business while incorporating local style, flavors, and textures into each remodeling in an inspirational way.
Episode Link – Restaurants On The Edge
6. Million Dollar Decorators
The reality show documents LA's high-end interior designers' lives and careers like Martyn Lawrence Bullard, Jeffrey Alan Marks, and Mary McDonald.
The decorators often work with elite clientele, which makes it fascinating to peek into their interpersonal relationships, personalities, and styles.
Episode Link – Million Dollar Decorators
The Best Interior Design Shows in the UK
1. Grand Designs
Kevin McCloud hosts this British program, following people in building their dream homes, making one of the best home design shows.
It's creative, inspiring, and a great way to learn by following the process before starting your project.
Episode Link – Grand Designs
2. Cabin In The Wild
The hosts Dick Strawbridge and Will Hardie tour to look for pop-up hotels with unique designs in the vast wilderness of Wales.
The cabin designs are quirky and odd – you'll see a treehouse, a teepee, and a structure resembling a dragon's eye.
Episode Link – Cabin In The Wild
3. Interior Design Masters
A British reality TV show where interior designers with different expertise and skillset compete against one another in teams for a chance to win a commercial design contract.
The losing team must meet with judge Michelle Ogundehin where she questions their design choices and offers some advice before deciding which contestants will go home.
It's a great show for channeling your inner designer, and it so fun to watch!
Episode Link – Interior Design Masters
4. Great Interior Design Challenge
A design competition from the UK where amateur interior designers compete against each other to win a major design contract. Each redesign a room in a historic building. Judges Sophie Robinson and Daniel Hopwood hit the perfect balance of mentorship and tough love.
This interior design show is delightful to binge-watch. We recommend it as one of the best design shows on Netflix.
Episode Link – Great Interior Design Challenge
5. The Apartment
The Apartment is the longest-running reality competition show in Asia hosted by Jamie Durie. Each week, amateur designers style a room to get one step closer to owning their dream luxury apartment in Kuala Lumpur.
The contestants are influencers, not designers creating a little bit of drama mixed with design, making The Apartment a fun show to watch with friends.
Episode Link – The Apartment
6. Amazing Interiors
This television program puts the spotlight on quirky homes with unusual peculiarities. Each episode features different spaces that may look seemingly ordinary from outside but have a uniquely quirky interior hidden inside.
This show is starring regular homeowners who are full of passion. It has no host, and it's easy to binge.
Episode Link – Amazing Interiors
7. Big Dreams, Small Spaces
Big Dreams, Small Spaces, is one of the best gardening TV shows. Hosted by Monty Don, who helps UK homeowners to turn their horrible yards into beautiful gardens no matter how small they are.
If you love gardening, you'll love this show.
Episode Link – Big Dreams, Small Spaces
Cancelled Home Design Shows We Miss!
1. Trading Spaces
Trading spaces ruled the home improvement industry way before those popular shows. Aired from 2000-2008 and then got back in 2019 for one more season.
The idea is to transform your neighbor's room, in just two days, on a budget! This one is going to prepare you not only to plan your tasks but how to manage time! Also, it teaches us that the house architecture could be similar, but the interior can be completely different.
It's fun to watch to know will the homeowners like what the teams come up with. Would contestants do well and spend wisely under pressure? Can their friendship survive this weekend?
See also – Best Interior Design Magazines
2. While You Were Out
The point of "While You Were Out Is" was that a friend would send the homeowner out of town for a couple of days, so Evan Farmer and his team would completely makeover the place as a surprise.
To build the perfect space, the team made an effort to know everything about the homeowner's taste and lifestyle. The reaction of the homeowner is always priceless.
This show was exciting at the time. Everyone secretly wished that While You Were Out would come to their house.
Episode Link – While You Were Out
3. Divine Design
Designer Candice Olson is one of the most prominent interior designers in North America. Her home makeover show on HGTV is one of the top watched shows.
She loves a home decor challenge, tackling unpleasant spaces and transforming them into trendy, stylish areas.
In her show, she delivered more than what the homeowners expect. She's also used to offering many useful tips and tricks on the show and her blog.
Episode Link – Divine Design
4. Color Splash
Color Splash was centered around the interior designer David Bromstad sprucing up dull spaces with lively colors and creative ideas.
He had a certain charm that made everyone falls in love with him and his designs.
Episode Link – Color Splash
5. Room by Room
When recalling old classic shows, we have to mention Room by Room—the first show to air on HGTV, hosted by Matt and Shari.
Matt and Shari set the stage for this genre when they were the first interior interventionists to visit a real person's home and set the record for the longest-running decor show after being on the air for nearly 14 years.
They taught us how to complete a design project from start to finish and are probably responsible for inspiring infinite DIY renovations across the country.
Episode Link – Room by Room
6. Property Brothers
On air since 2011, HGTV's Property Brothers follows identical twin brothers. Contractor Jonathan and real estate expert Drew join forces and skillsets to help families transform fixer-uppers into stunning forever homes.
If you're not familiar with the powerful design duo, do yourself a favor and tune in to Property Brothers. It's always fun to watch some sibling rivalry and banter, and the homes' final reveals are something to look forward to.
Episode Link – Property Brothers
7. Rehab Addict
In eight seasons of "Rehab Addict," Nicole Curtis restores old homes to their former glory in Detroit and Minneapolis. She's a preservation enthusiast who aims to retain historical houses (often in deteriorating conditions) to their original state using proper materials and personality.
Rehab Addict flips aren't easy, and the final reveals are out of this world! If you have a soft spot for old buildings, you will love it.
See also – Best Interior Design Games
8. Nate and Jeremiah by Design
Interior designers Nate Berkus and Jeremiah Brent assist homeowners in turning renovations gone-bad into stunning residences.
They have an impeccable sense of style and a solid skillset for interior design, which helps deliver beautiful homes for their clients.
The interior design show is funny, entertaining and offers many tips on finding balance in life.
Episode Link – Nate and Jeremiah by Design
9. Extreme Makeover: Home Edition
Extreme Makeover: Home Edition is recognized as one of the best reality TV shows ever. The premise is that the construction crew helps families in need and changes their lives by rebuilding one home at a time. The team led by Ty Pennington built gorgeous new homes for people who struggled with financial hardship.
Extreme Makeover is the perfect feel-good show, but it can also be emotional. Expect to shed a tear or two.
Episode Link – Extreme Makeover: Home Edition
10. Genevieve's Renovation
Genevieve Gorder, the decor guru, and the all-around interior designer, embarks on her Manhattan home's renovation, which has been untouched for 40 years.
She plans on connecting two apartments to create a spacious home for her and her daughter. Plenty of obstacles and challenges arise in the process, but she knows that New York real estate always comes at a cost.
Episode Link – Genevieve's Renovation
11. House Hunters
If you're a realtor or a person who likes to look for real estate listings for fun, you'll enjoy House Hunters.
On each episode, a home buyer would work with a real estate agent to find the best and most affordable place to call home.
Episode Link – House Hunters
12. Design On A Dime
There is a common misconception about makeovers that they could cost a fortune. On Design on a Dime, they prove and teach that you could have a nice renovation on a budget.
The show provides great ideas on finding inexpensive items and DIY your way around your home to create a chic makeover while saving money.
Episode Link – Design on a Time
13. Flea Market Flip
Hosted by Lara Spencer, this popular show has been running for 14 seasons.
Each episode follows two competing teams as they buy items at a flea market, flip them and then sell their new pieces. Whoever sells their design with the biggest profit margin wins $5,000.
You get to see how to recycle and repurpose the finds and how they manage to close the deal with potential buyers.
Episode Link – Flea Market Flip
14. Extreme Homes
The HGTV show Extreme Homes offers a close look at some of the world's most peculiar buildings.
Expect to see tilted, upside-down, and out-of-the-box buildings. The show travels to some interesting sides of the world, showcasing some diversity in designs. It presents a great educational opportunity for architecture students.
Episode Link – Extreme Homes
15. CoCoCozy Design House
CoCoCozy Design House, presented by the influencer Colette Shelton offers a peek into a makeover project. From ideation to planning, designing, and finishing the design with the perfect furniture and accessories.
CoCoCozy Design House is a masterclass in decor. It's educational, hilarious, and fun to watch.
Episode Link – CoCoCozy Design House
16. Home
Home is Apple TV+'s newest documentary series.
The cast travels around the globe to highlight some of the most extraordinary buildings in the world.
The show is aesthetic and warm, revealing daring philosophies and concepts behind unconventional architecture.
Episode Link – Home
17. Reno My Reno
The Reno My Reno show features contractor Dave Depencier's crew, who come to rescue amateur carpenters and teach them how to renovate a house properly. They turn disaster projects into jaw-dropping results.
This series gives practical renovation tips and proper DIY lessons.
The best part is that the ideas come from the owners themselves, and the hosts just help them bring their dreams to life.
Conclusion
Whether you have some time on your hands or if you're looking to increase your knowledge, these shows will offer endless entertainment, teach you a thing or two about home decor while passing the time all at the same time.
Most importantly, there is a show for everyone to inspire and get the creative juices flowing.
See also – Best Interior Design Books