Home » Blog » The Moving Checklist For Organizing The Entire Move
Moving Checklist
Moving from one home to another can be stressful. The one thing that can make the move less stressful is a moving checklist. This moving checklist will help you figure out exactly what should be done before, during, as well as after the move. Relocating using a moving checklist will make the move tolerable. If you are not done with the selling yet, luckily, there are some companies and agencies equipped with the know-how and can properly advise you of the best way to sell your house fast in a reasonable timeframe and how to best make a profit by selling your home for cash. Selling your home is one stressor that you should not have to experience, so let these companies take the burden for you!
See also – First Apartment Checklist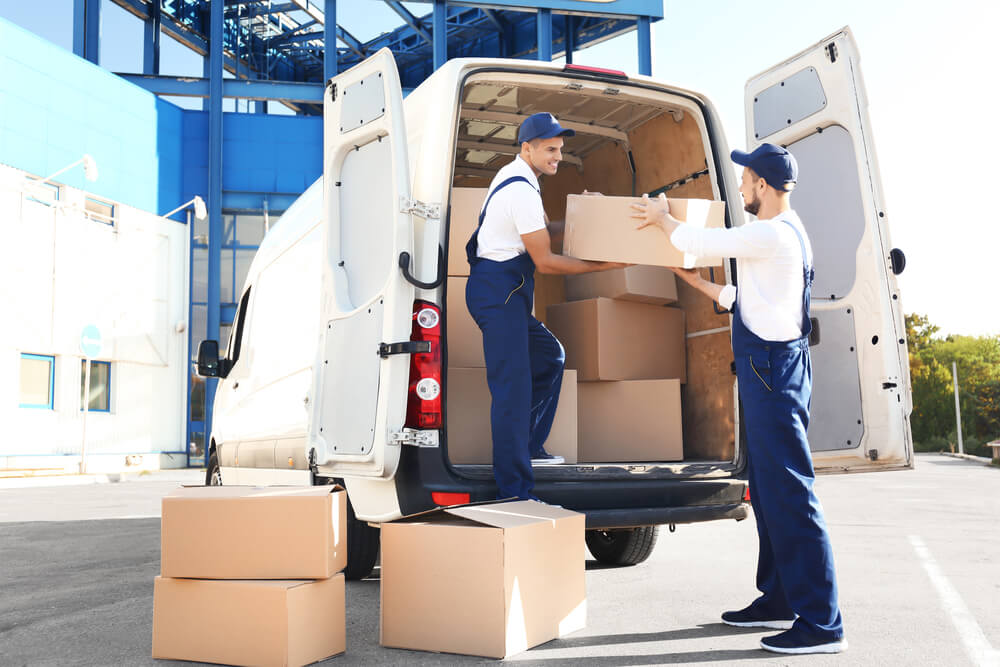 Image Credit: phoenixatozmoving.com
Eight Weeks Prior to the Move
This is the time when you should be deciding whether to move or not to move. There are some rather important decisions to be made, such as, move by yourself or hire a moving company. This question will probably require some study. You will need to examine the options and the budget. If a moving company is a route to go, you should make sure that the moving company is reliable and reputable. It is equally important to make sure that the moving company selected is bonded, insured, and licensed.
Budget
Prior to committing to a DIY (Do It Yourself) project or hiring a moving company, you should come up with an overall budget for the move. You should request at least several estimates to make sure that the most reasonable cost for the services rendered. Estimates may range from $1000 for a local move, to around $5000 for a long-distance move. Also, make sure that you pack and remove everything out of the house on a specified date or otherwise you will not have a place to stay. In worse case scenarios, where there is a glitch in the overall process, you can stay in a vacation rental for a couple of days until you finalize the overall moving process.
Moving Companies
You should contact a minimum of three moving companies and ask each for an estimate. You should ensure that the movers perform either a video survey or an in-person inspection of the possessions prior to them providing an estimate. It is also important to ask if the estimate is a binding not-exceed estimate, a binding estimate, or a non-binding estimate. What do these terms mean? A binding estimate means that the price quoted in the estimate is the amount you pay, whereas the non-binding estimate is the price that is presented to you as a projected cost for your move, provided to help you anticipate the cost. If this move is to be a DIY project, the homeowner should ask family or friends for help as soon as possible.
Rental Trucks
You will need a rental truck for a DIY move and you will need to start doing some research about the option to rent a truck, a few weeks before the move. You should ask several different truck companies for an estimate. You will have to determine if temporary storage will be required. Also, you will need a temporary storage unit if you think that it will take some time to unpack possessions.
See also – Types of Commercial Leases
Six Weeks Prior to the Move
Finally, the time is at hand to schedule the movers. It is important that you select a moving date, including that specific month, week, and day. The peak moving season, between May and September, will probably cost more than if the move was made between November and January. Moves made on the weekdays will also cost less than a move on the weekend.
Materials
For those of you who will pack for a whole especially if they have a home addition in their household, it is time to order all required materials. From packing paper to tape to bubble wrap, and boxes, these materials will help you make sure that all of the possessions arrive safely in the new home.
The Packing Process
You should determine a timeline for the process of packing prior to packing positions. Start packing for a big move by taking care of non-essentials first. These include items that won't be strictly needed, and that might include electronics, home décor items, and books. The essential items should be packed last. These items include toiletries, clothing, dinnerware, and kitchen items, and any other items deemed necessary.
Have a Garage Sale
There is no better time to dispose of unwanted items, such as old books, old futons, and those old records. There is no better time to get rid of excess and useless items. A garage sale or yard sale will help get unwanted items and will make some money as well.
Donate Possessions
For those items that weren't sold at the garage sale, the only options are to throw away or donate the items. Actually, the less you have to move the better. A few donation places include Goodwill, Habitat for Humanity, or the local Salvation Army. Donating possessions can always be a good way to dispose of the surplus of stuff you don't actually need for your move out, but also keep in mind that the organizations mentioned above might not be optimally operating during the pandemic. This doesn't mean you have to rule out donating your possessions, you just might have to plan it out more thoroughly. For example, you can seek out less financially comfortable relatives, or people in your outer circle that might be in need of the extra bed your kid no longer fits in, or the clothes you don't wear anymore.
See also – Best Home Renovation Ideas
Four Weeks Prior to The Move
Four weeks prior to the move-in means that you need to figure out everything that can suddenly and unexpectedly go wrong soon enough before the move-in day, in which case four weeks will give you enough time to make timely adjustments that will not compromise or even utterly jeopardize your big day.
Figure Out Transportation
Whether you will be flying or driving, you need to make sure that you have a precise schedule regarding your traveling process. For a DIY move out that includes booking your rental truck, and hotel rooms if necessary, and definitely gathering important documentation for you and your family members. Be attentive to traveling and residence documentation as some of them can take up to a month. Therefore, you need to make timely adjustments that will enable you to have a stress-free moving-out experience in terms of the required documentation. Always be correct and precise about this, you cannot afford any mishaps when it comes to bureaucracy.
It's Time to Find Local Providers
When you're moving out, it is important that your health care providers, post office, insurance services, kids' schools, or other caregivers are as close to your new location. In this case, you can ask for suggestions and recommendations from your new neighbors or other local residents. If you have not established a new social circle yet, you can always turn to the internet for reliable reviews. Put special effort into enrolling your children in good schools or other reputable caregiving institutions if necessary. Changing schools last minute will be a hassle, and much less flexible compared to other local services.
Make Alternative Arrangements for your Pets and Children
If your children are considerably young, four weeks before your move-in day, you need to make alternative plans for your children and pets. It is imperative that you talk to your relatives, family members, or other trusted individuals and establish a schedule and other terms for the time that they will be taking care of your children and pets. It is important that you are on the same page about everything, such as when will they be taking care of them, for how long, and whether they have to attend to any specific requirements, such as special dietary or medical attention. Your day will already be hectic so make sure the communication is thorough and you cover everything. You cannot afford to have any distractions on your move-in day.
Two Weeks Prior to The Move
Two weeks prior to the move-in means that the big day is coming ever closer, and this is the time you start imagining yourself living in your new destination. This is the time you start getting to know the people in your neighborhood and get your new address changed for good.
Get Familiar with the Local Parking Policies
Another thing you don't need on your move in the day are fines and towing. Therefore, two weeks before the big day, contact the local government city and get thorough information on whether special permits are required to plan your rental truck into the street. If you will be needing such a permit two weeks are more than enough to get it!
Get to Know your New Neighborhood
If you live far away from your move-in destination this might be a bit more difficult, but if you have the time, and can afford it, try to make one last trip to your location before the big day, to make sure that everything is in check with your new house or apartment, try to introduce yourself and get friendly with your new neighbors, and get familiar with the nearby clinics, supermarkets, drug stores, parks, libraries, utility shops, and so on. Furthermore, as far as a new address is concerned, you need to make sure you officially change your address. The best way to do this is to turn to your current post office and request the Mover/s Guide packet and fill out the form inside of it. You should be receiving a confirmation letter in up to 5 business days in the mailbox of your new address.
Establish Transparency with the Utility Companies
This is one is a given, but you need to make sure that you are transparent with utility companies in regards to when you will be needing these services transferred and set up into your new address. You never know how much you need electricity, water and other utilities until you are temporarily stuck without them. To avoid such inconveniences make sure you properly communicate with your utility companies and have such services already installed before your move-in day. Figuring this out well before the move-in day will minimize unnecessary labor and headache, ultimately resulting in a smoother move-in day.
The Day of the Move-In
D-Day is here, the day you have been waiting for so long. This is when you move everything in your rental truck, say your goodbyes to your old home and neighborhood, and get going. Prepare for this day to be a roller coaster of emotions as you leave the house you grew up in, or spend most of your young adulthood in, but also look forward to the new and better future of your dreams.
Make Sure You Leave Your House Presentable
Go through the inventory in your house and make sure you give the floors one last sweep and that you check all the closets and cabinets for any forgotten items. Give your movers clear instructions and leave around water and refreshments. Moving things around, and disassembling them will be tiring. Don't forget to take out all of the trash, close and lock all doors and windows, turn off the lights and other utilities, and ultimately let your landlord know you will be taking your leave. In such cases, a property management company will make sure that the condition of the house is checked before you leave.
Settling In
You have reached your destination and now your rental truck is waiting outside with all of your packages stored to be unloaded. Don't do that just yet. Make sure to disinfect your new place next, and then relocate all the storage into your new home. Of course, this will be a messy process so there will be a lot of cleaning up to do after everything is settled.
Keep Record of the Inventory
When you move in, you might want to immediately keep track of the things that will need an upgrade or any type of fixing, such as new drapes, kitchen supplies, a fresh new coat of paint, the latest carbon monoxide detectors, and other details that will immediately catch your attention. In other words, annotate any damaged items and inform your insurance and moving companies immediately.
Finally, Meet Your Neighbours
Whether you already know your neighbors or not, this is the time you allow yourself to finally call yourself a local and start defining your social circle in the neighborhood. Build relationships, get all the recommendations you need for the best restaurants and takeout places in town. In other words, get the perspective of the long-time locals so you can seamlessly adjust and experience the best this new neighborhood, town, or big city has to offer.
Sit Back and Relax!
Congratulations! You've made it into your new home, it's probably late and you still have many things to figure out. Don't sweat it! Sit back with your family and enjoy a drink of your preference, you deserve it. It has been a long 8 weeks process of moving out and in, and you're finally there! A big move is a process that takes time, you will probably not immediately jell with your new neighbors, or your kids won't immediately adjust to their new schools, and this might be making you anxious. But make sure to go easy on yourself and take your time!
See also – What is the After Repair Value?